It has been a year since Franckly, Finnish Design Shop's marketplace for pre-owned design, first saw the light of day. Check out Franckly's first-year news and discover the best-selling and most sought-after vintage products at the moment!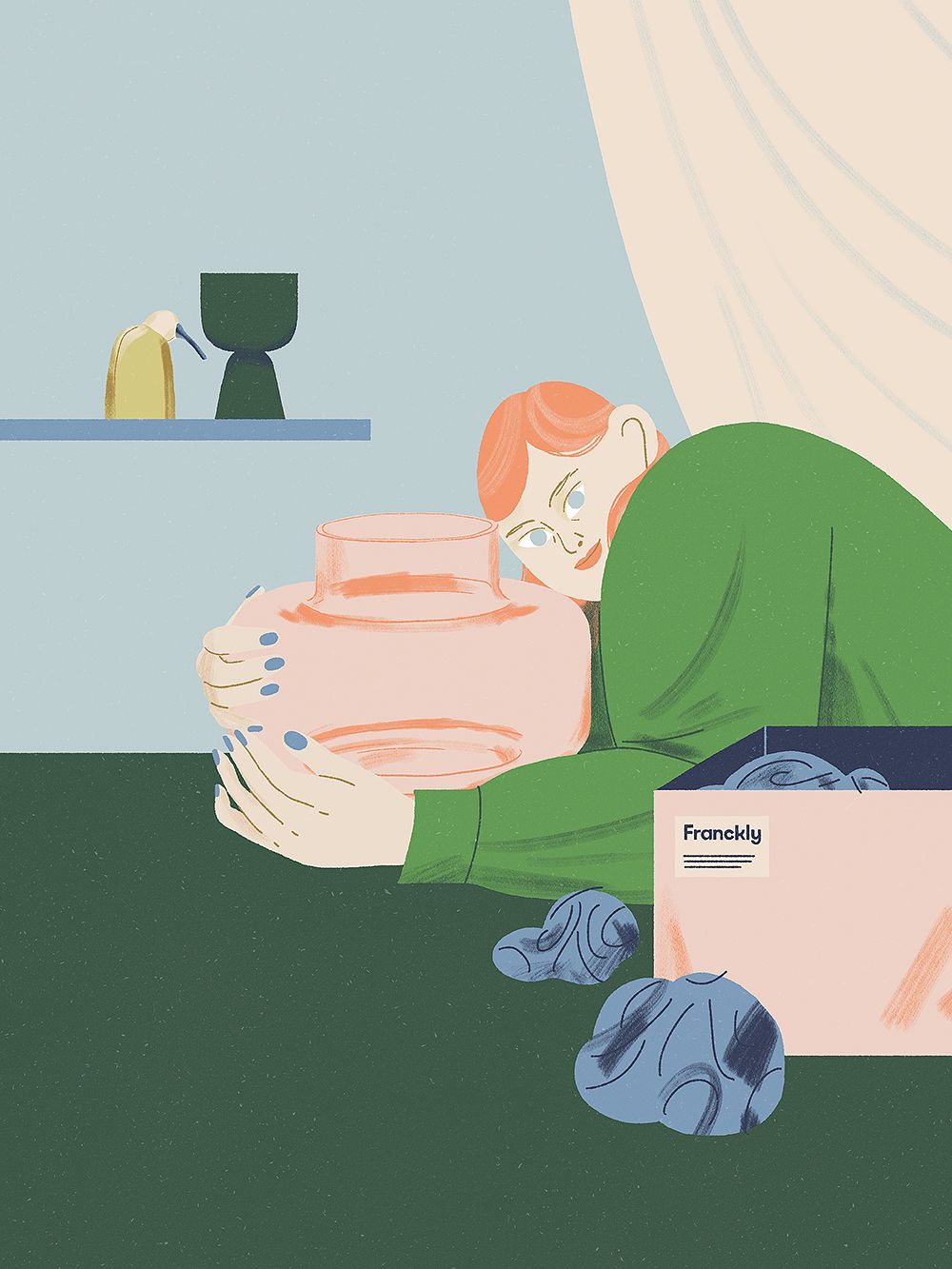 LAUNCHED IN AUGUST 2019, FRANCKLY, an online marketplace for pre-owned design, was born out of a desire to extend the life cycle of design items, make their selling smoother, and form an international network of design enthusiasts. During its first year, Franckly, developed and curated by Finnish Design Shop, has already gained happy users from 10 different countries.
"I am very happy to have found this website! I discovered Franckly just a couple of weeks ago. I like changing furniture in my house quite often, so this is perfect!"
– Massimiliano, Italy
At its fastest, transactions have been made in minutes, and small and large packages have traveled from country to country around Europe. For example, Marimekko's bedsheets changed owner in just four minutes, and Alvar Aalto's tea trolley 900 in Vaasa, Finland, found a new home all the way in London.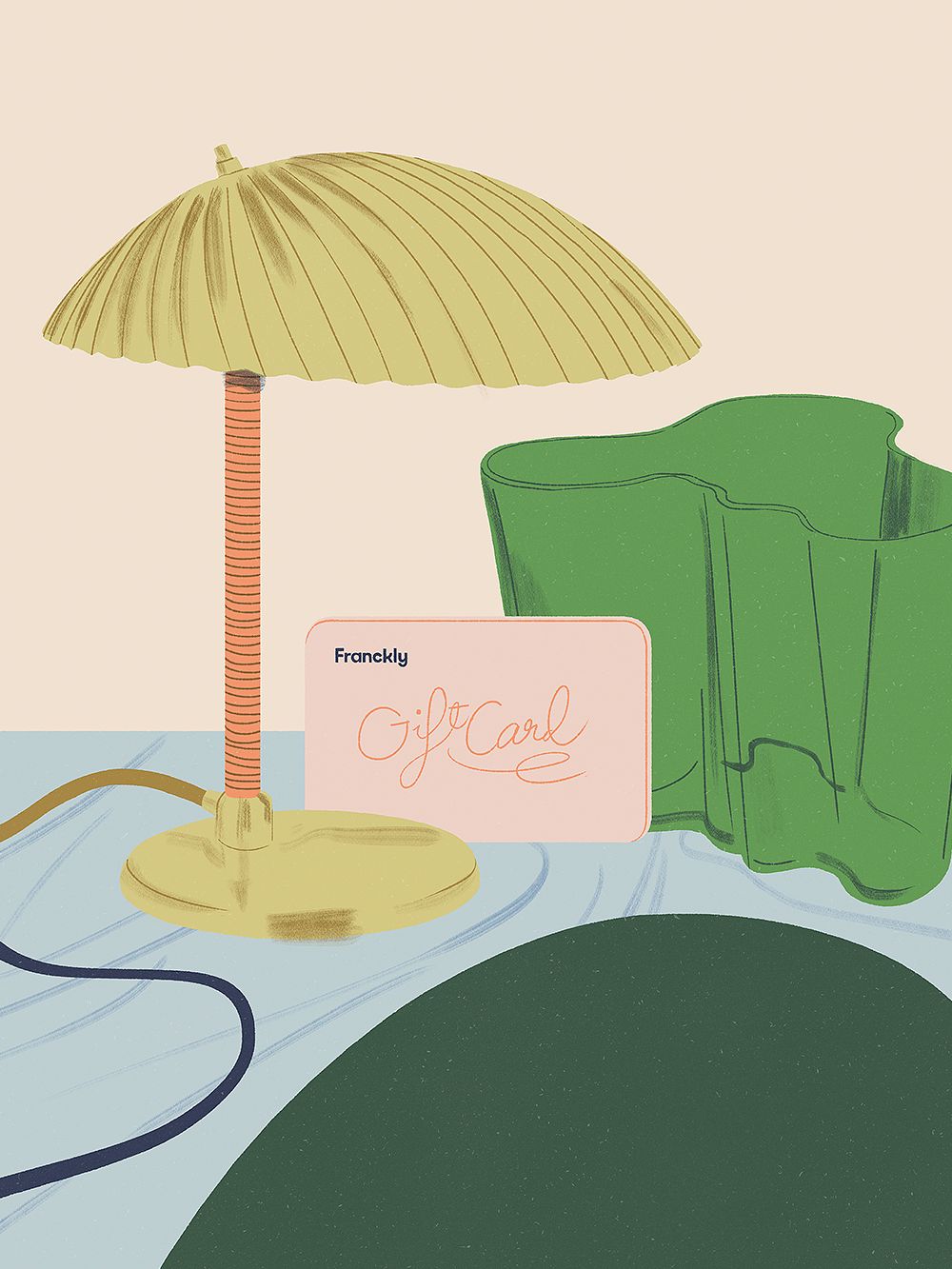 To celebrate the 1st birthday, a new payment method has been added to Franckly: sellers can now choose to get their payment as Finnish Design Shop's eGift Card, in which case the purchase amount will be credited to the seller without any service fees. What's more, the opening hours of the customer service have expanded to later hours and weekends, and 12 new EU countries have been added to Franckly's design community: Austria, Cyprus, the Czech Republic, Estonia, Greece, Latvia, Lithuania, Luxembourg, Malta, Poland, Slovenia and Spain.
"I posted my Hay coffee pot on various platforms without success. As Franckly is focused on design and has a more specific target group, my coffee pot found easily a new home."
– Arlette, United Kingdom
Franckly's best-selling products include a delightfully versatile range of vintage and contemporary pieces, from mid-century classics to fresh Finnish design. The most frequently bought products include Hay's Tray tables, which have become a hit in the 21st century, the DSR chairs designed by Charles and Ray Eames in the 1950s, and Artek's Aalto table 80B from 1935.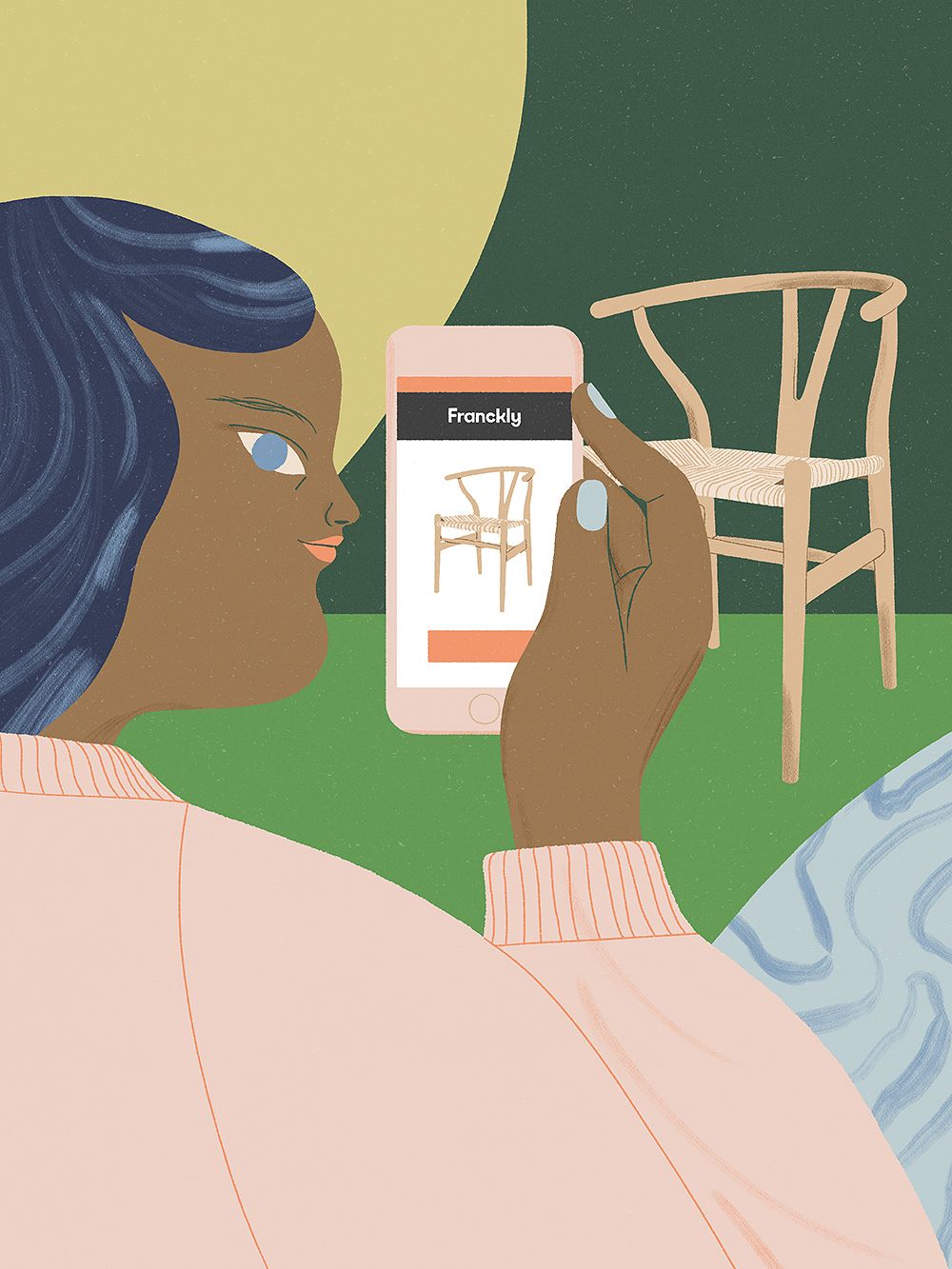 Franckly also has a handy alert service that allows potential buyers to follow the products they are looking for. All followers are automatically notified when a followed item is listed for sale. Currently, Artek's Beehive pendant lamp and Carl Hansen & Søn's CH24 Wishbone chair have the most followers, and the most sought-after small items include the brass version of Iittala's Nappula candleholder and Marimekko's clear Urna vase.
"I had never heard of Franckly, but what convinced me to order, was that they were holding the money until I was satisfied."
– Maryan, Netherlands
There are often risks involved in buying more valuable items from an online marketplace, so Franckly was developed with an aim to provide a fully reliable service for both sellers and buyers. Therefore, all transactions pass through Franckly, and the money is not released to the seller until the buyer has received the product safely.
The products themselves, in turn, ship directly from the seller to the buyer, and it's up to the seller to decide what delivery methods are available. Currently, the seller can choose to ship the product either through Franckly's trusted logistics partners, or offer a local pickup or self-arranged delivery.

Franckly's first year in numbers
• Over 500 sellers
• Visitors from 181 countries
• Top 3 countries by visitors: Finland, United Kingdom, Italy
• Buyers and sellers from 10 countries
• Starting from August 2020, Franckly is available in 23 European countries
See also:
Text: Nora Uotila Illustration: Suvi Suitiala