Work and school assignments are a piece of cake in a pleasant working environment. See our five tips on how to create a well-functioning workspace for schoolchildren, students or remote workers.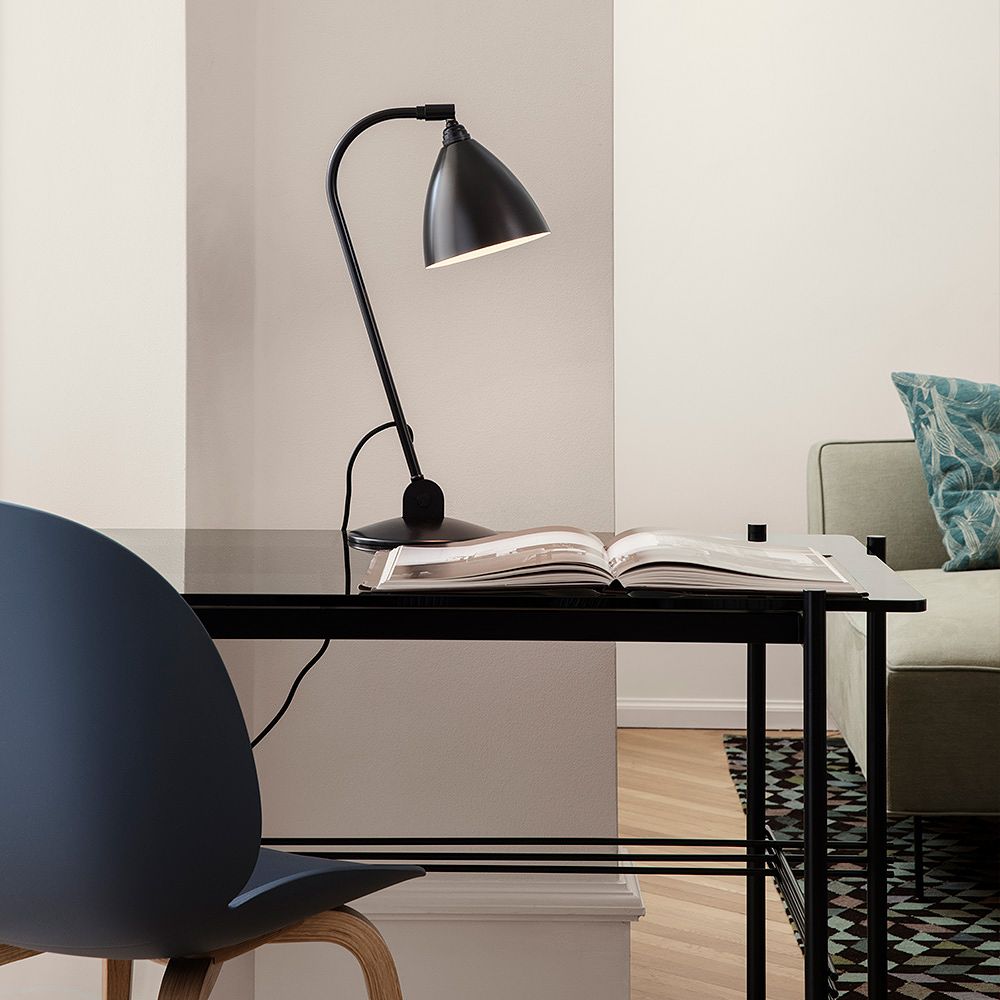 1. Invest in lighting
Lighting is the number-one accessory for a desk, regardless of interior design trends. With a flexible table lamp, you can direct the light as you wish, while avoiding glare. A wall lamp is handy when you want to leave more space on the desk. Curved, flexible and round shapes are in vogue in both furniture and lamps.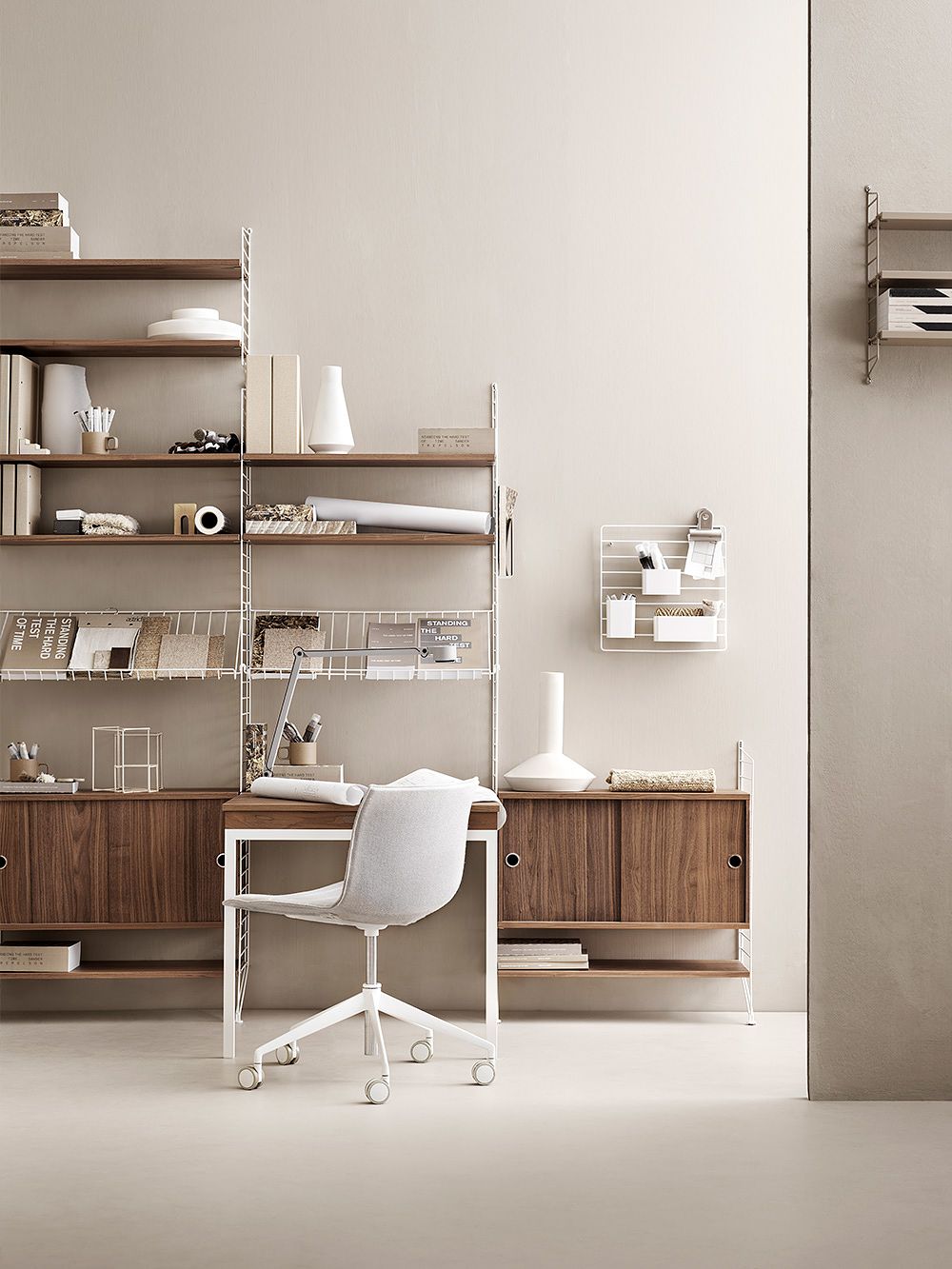 2. Combine storage with a workspace
A desk-and-shelf combination is just the solution for a narrow or long space, if you need room for storage but a separate desk would be too bulky. Small surfaces are fine when working with laptops. Modular shelves can be expanded and adjusted to meet changing needs or uses of space.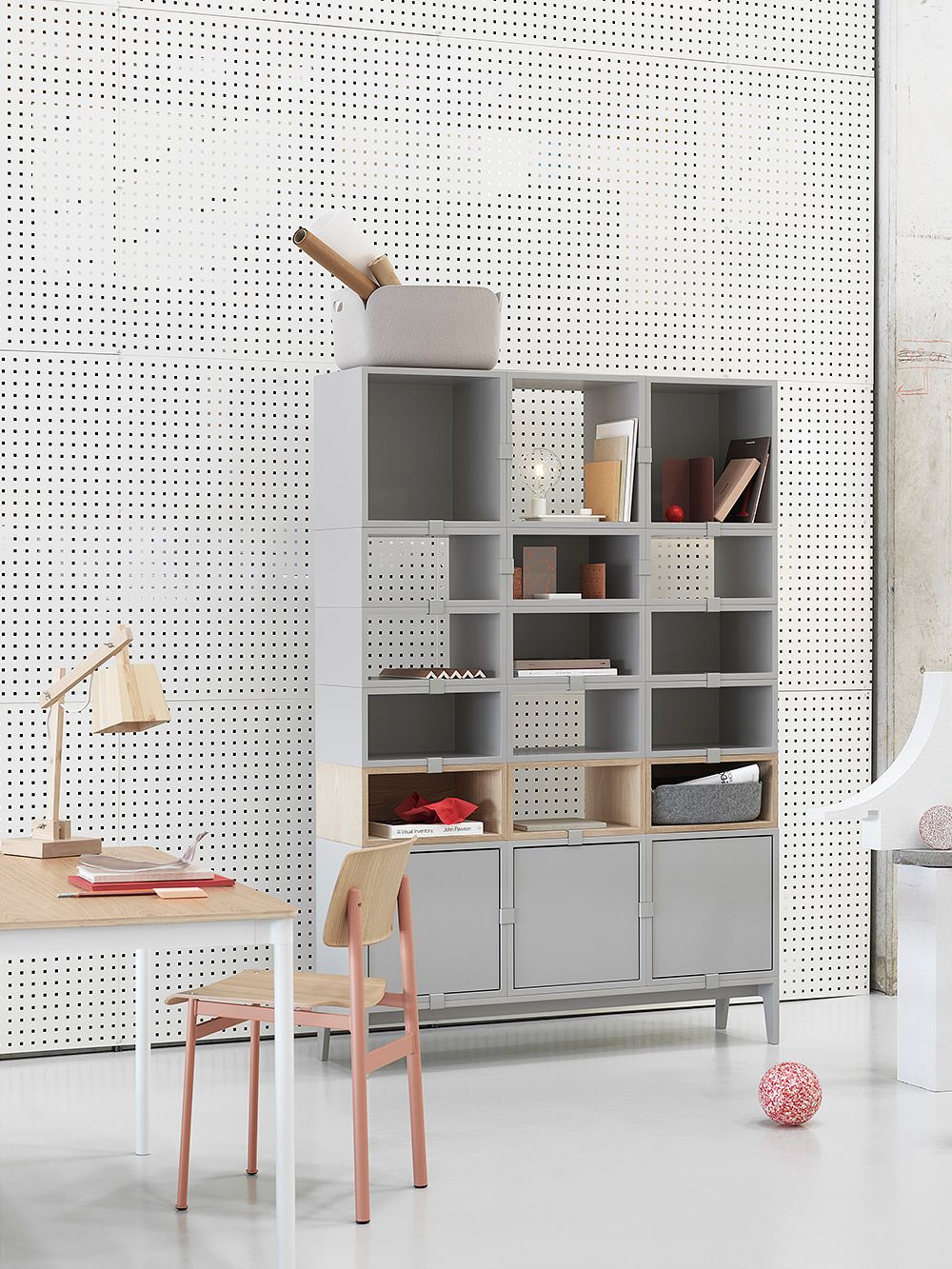 3. Create a fully fitted out home office
A spacious home office has room for a large desk with chairs, and a range of storage furniture. Two or more people can work alongside each other at a long desk. A modular shelf can always be extended, or given a new look by re-positioning its doors. Pegboard, which is available from hardware stores, makes an excellent noticeboard.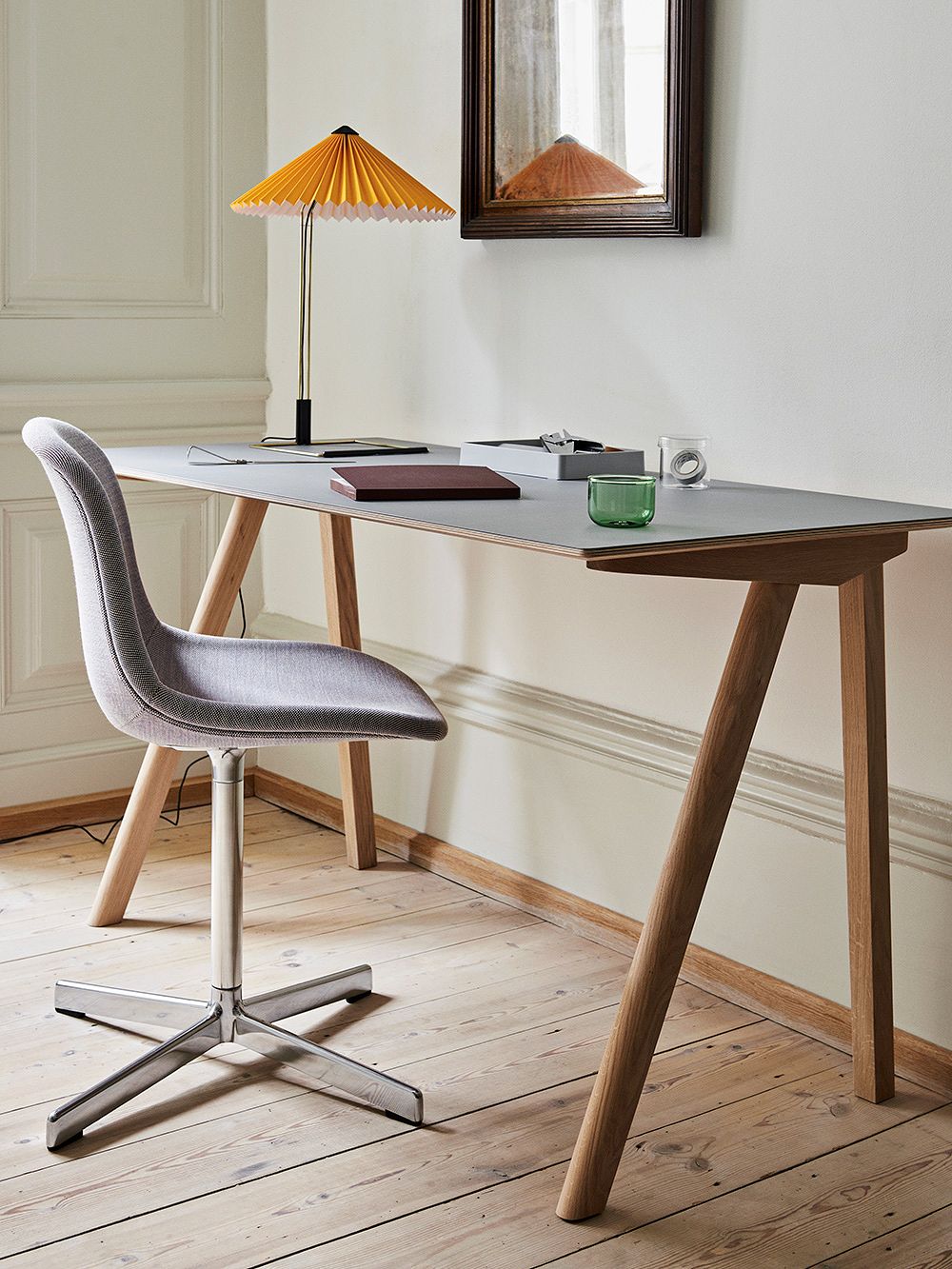 4. Choose a narrow desk for laptops
For small spaces, the answer is a desk whose width is optimized for laptops. If you prefer to avoid technical office lighting, try a classic table lamp with downward-directed light. To see what's going on behind you, install a small mirror behind the desk.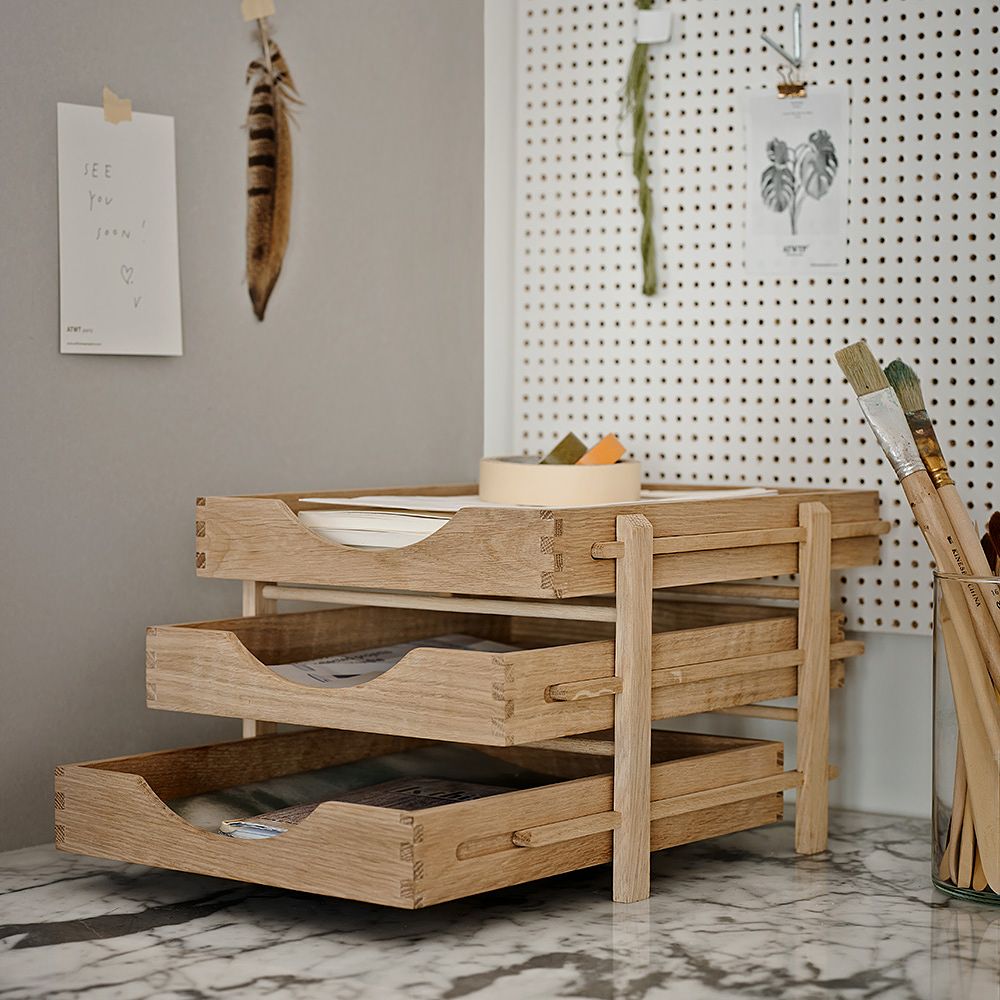 5. Add office supplies as the finishing touch
Classic and stylish office supplies, tape dispensers, staplers, wooden rulers and letter trays are never out of date. You never know when you might need them, and they are a cozy counterbalance to the digital age. Invoices and important papers can be stored safely in letter trays.
See also:
• All desks >
• All office chairs >
• All desk lamps >
Text: Anna Aromaa Photos: Manufacturers