Interior architect Maija Rasila talks about her favorite products and styles in Design Stories' Favorites of the Month column. The most inspiring color palette for June includes brown shades that are slightly untypical for the season.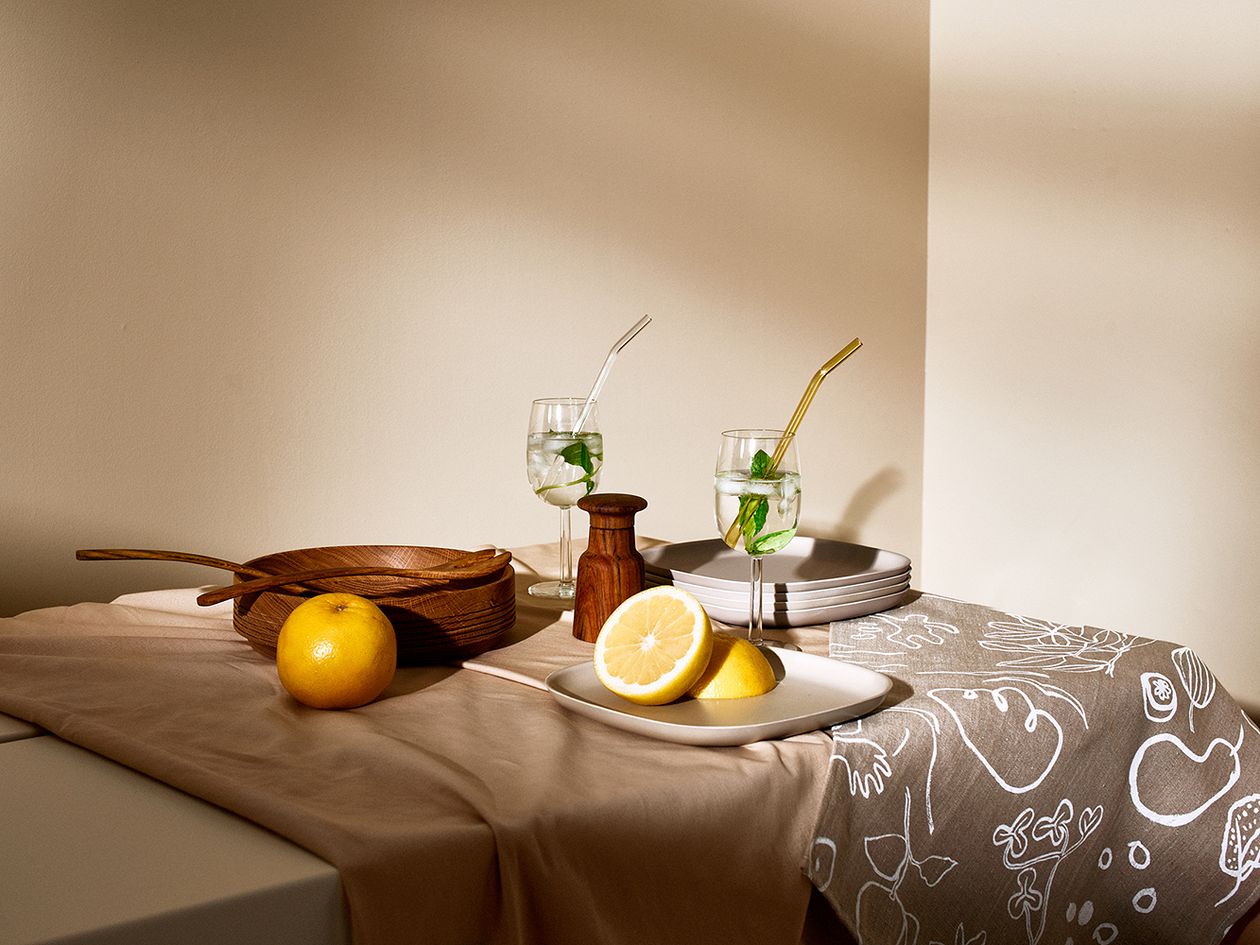 "WARM SHADES OF BROWN may not be traditional summer tones, but I'm fascinated by them right now. Roasted brown shades remind me of the hottest summer days and create a lovely contrast with nature, which is now at its most lush and delicate. When shades of brown are highlighted with pale, natural tones, bright spots of color, and houseplants, it results in a fresh and bright summer feel."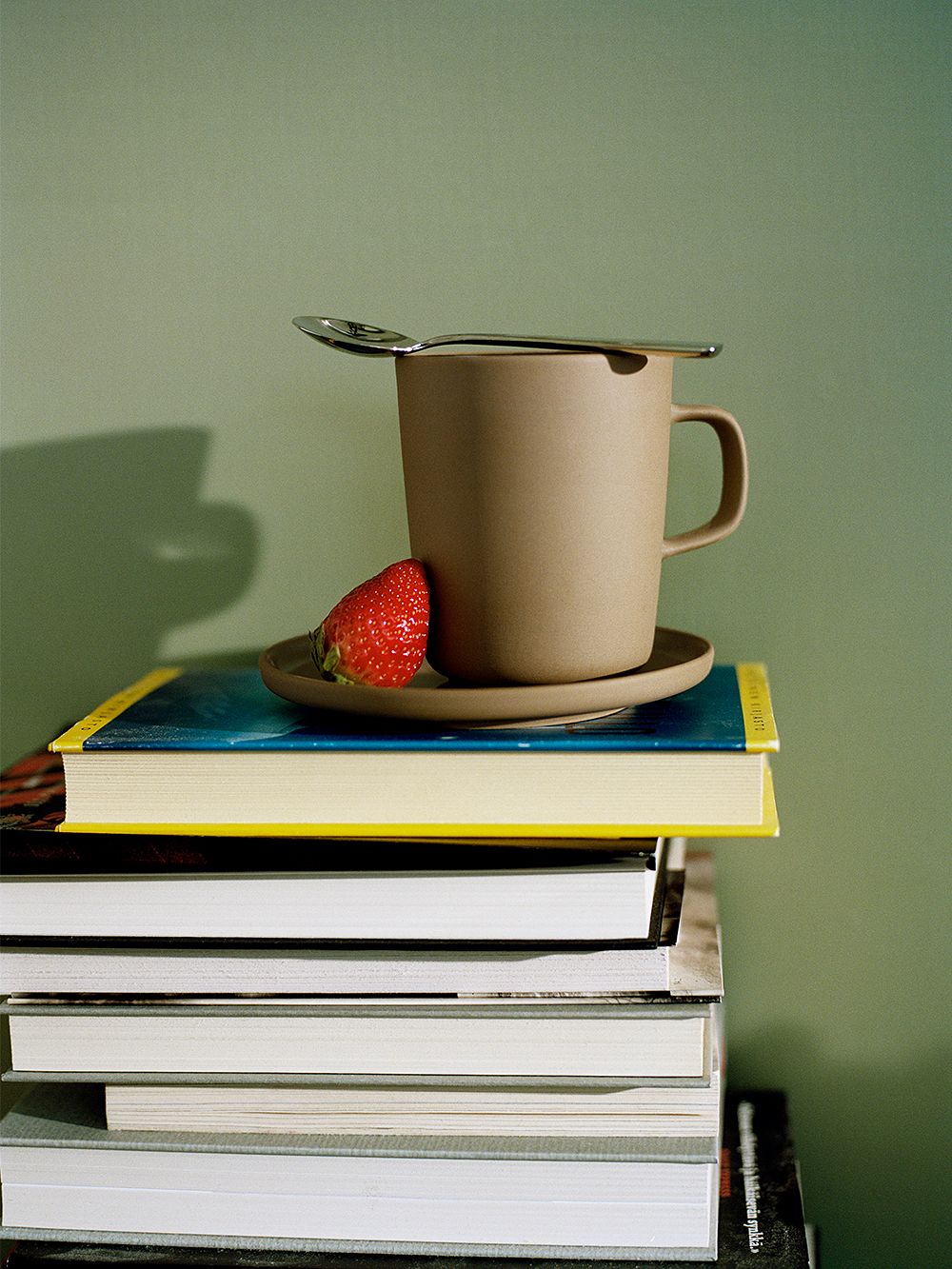 A lover of summer mornings
Rugged pottery with a natural look has become a huge trend in recent years. The classic Oiva dishware collection by Marimekko was updated with warm terracotta tones this year, bringing new depth to the streamlined collection. I intend to add Oiva mugs to my kitchen cupboard and would love to see more of this terracotta shade in my khaki-colored kitchen. The collection plays beautifully with the contrasts between gloss and matt tones: the dishes have a shiny glaze inside. This brings more edge and a pleasantly rugged feel.
• Marimekko's Oiva mug >
• All products by Marimekko >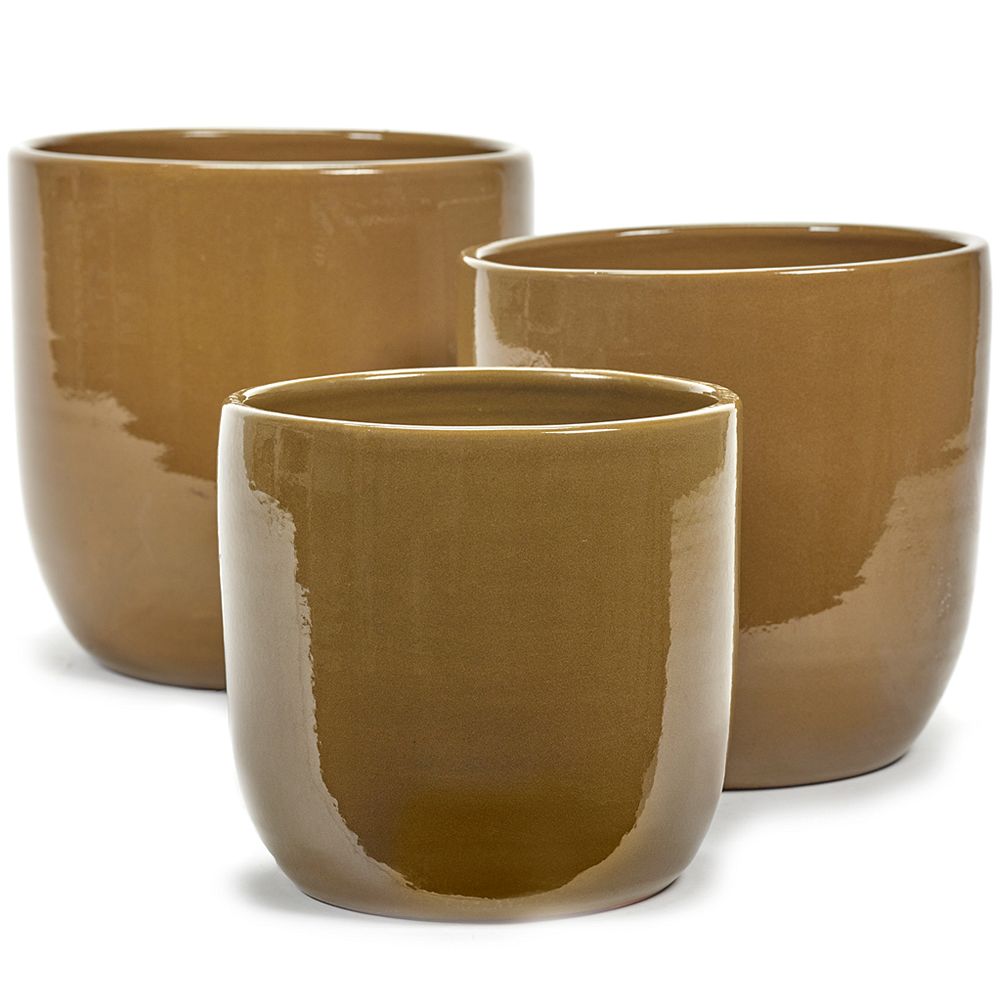 Garden pots
I could just go on buying beautiful pots, for which I have a weakness. I've had my eye on Serax pots recently: they are attractively anonymous in shape, with fascinating combinations of colors and materials. The earthy colors and shiny glass surface of pots in the Glazed Shades collection feel refreshingly different after the long dominance of matt shades. I would choose the glowing mustard tone, in which a laid-back fig plant would be perfect.
• Serax's Glazed Shades pot >
• All products by Serax >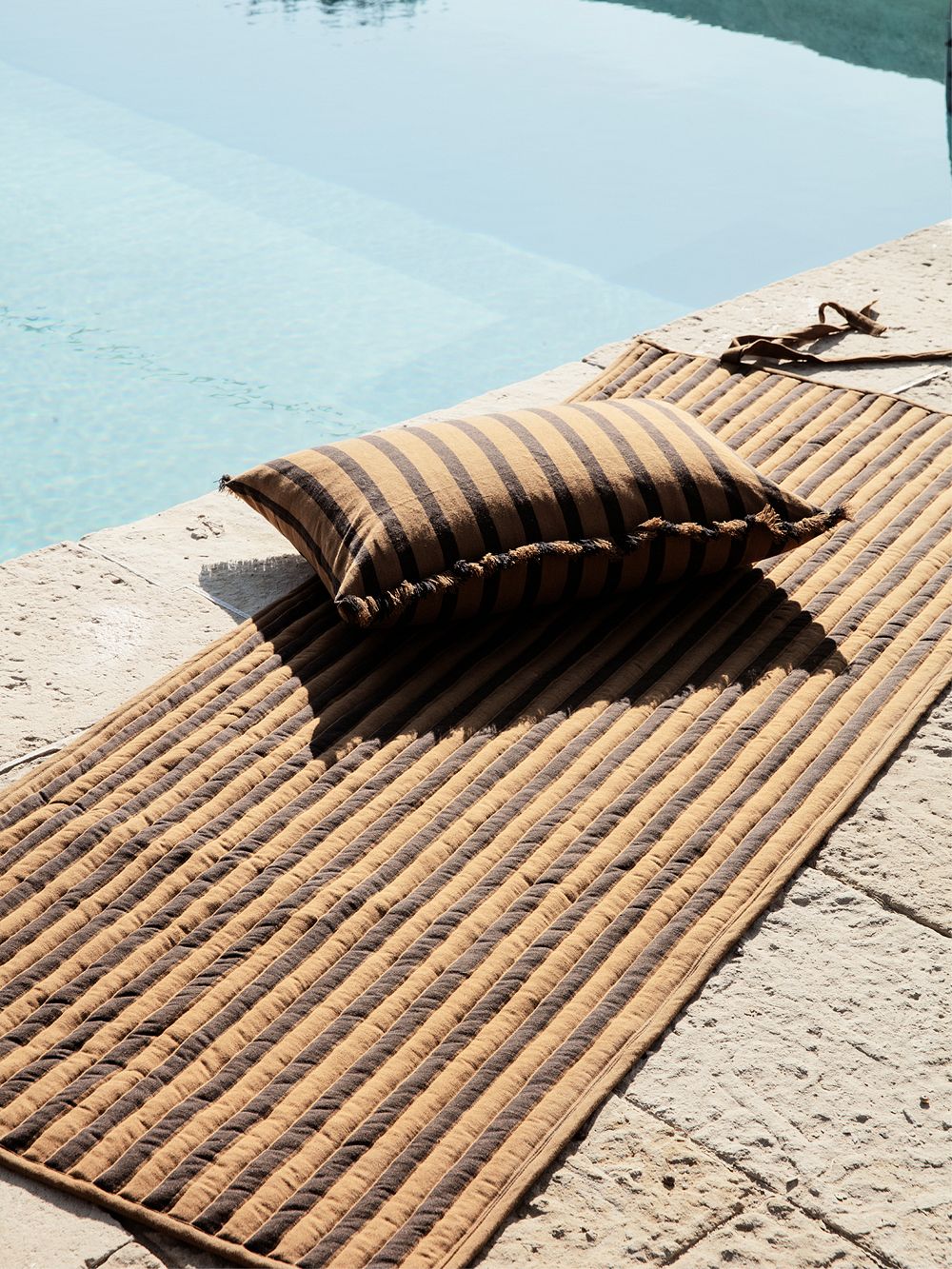 A day by the pool
Light summer days spent outdoors lie ahead. The Danish brand, Ferm Living, has a solution to the occasionally difficult task of finding modern textiles for the terrace or garden. This spring, the Way collection, which is made from recycled plastic bottles, has been complemented with the brown Sugar Kelp tone, which brings attractive depth to terrace design. The collection includes rugs and cushions of various sizes, which are suitable for both indoors and out. Despite being made of recycled plastic, the rugs feel pleasant and soft, and their easy-care material is a practical choice for lobbies or bathrooms at home.
• Ferm Living's Way cushion >
• All products by Ferm Living >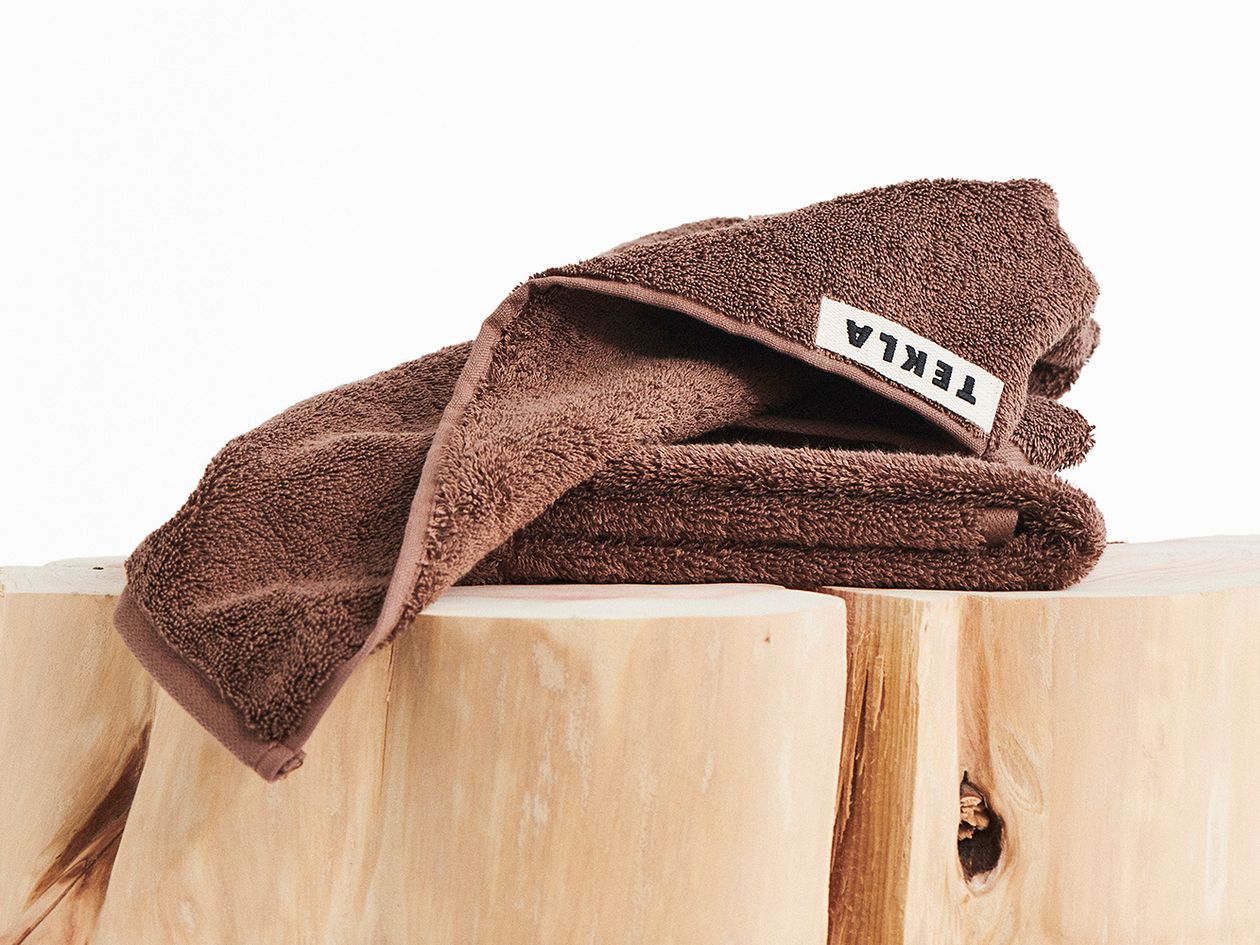 Summer towels
It's lovely to refresh your towel collection for the summer. Tekla's textiles are a recent discovery for me: I was blown away by the beautiful colors and quality feel of the textiles. Made from organic terry cotton, these towels also come in chocolate brown shades – the perfect choice for summer bathing and as beach towels.
• Tekla's bath sheet >
• Read also: Tekla is taking home textiles back to the basics >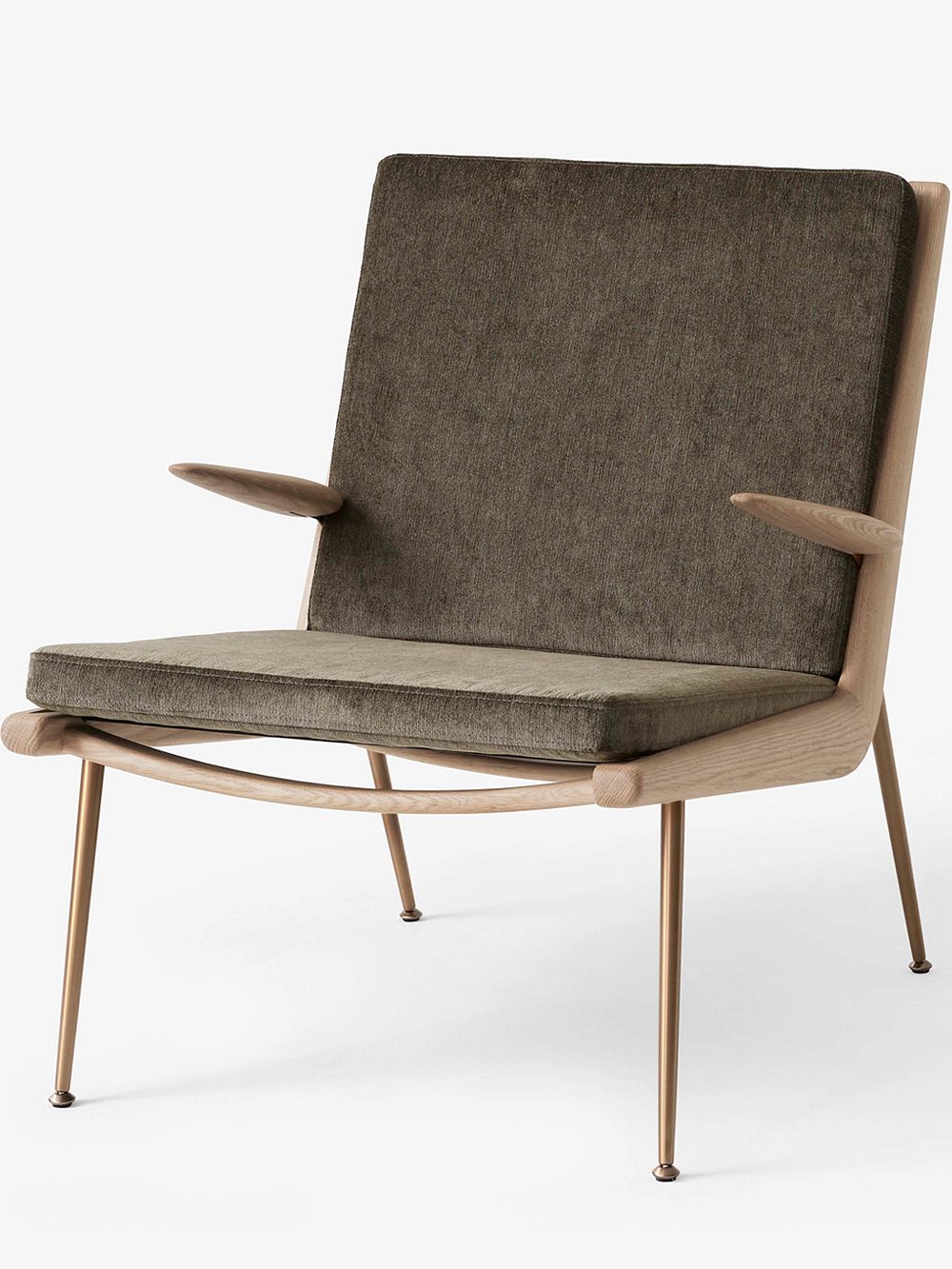 Danish elegance
As a lover of Danish design in particular, I was won over by &Tradition's relaunched Boomerang chairs at first sight. The chairs were created in 1956 by the designer duo, Hvidt & Mølgaard, but have an utterly modern look. They are a beautiful combination of natural wood, brass, and soft fabric upholstery. Due to their small size, they fit easily into snug spaces. Another Danish classic that stands the test of time.
• &Tradition's Boomerang chair >
• All products by &Tradition >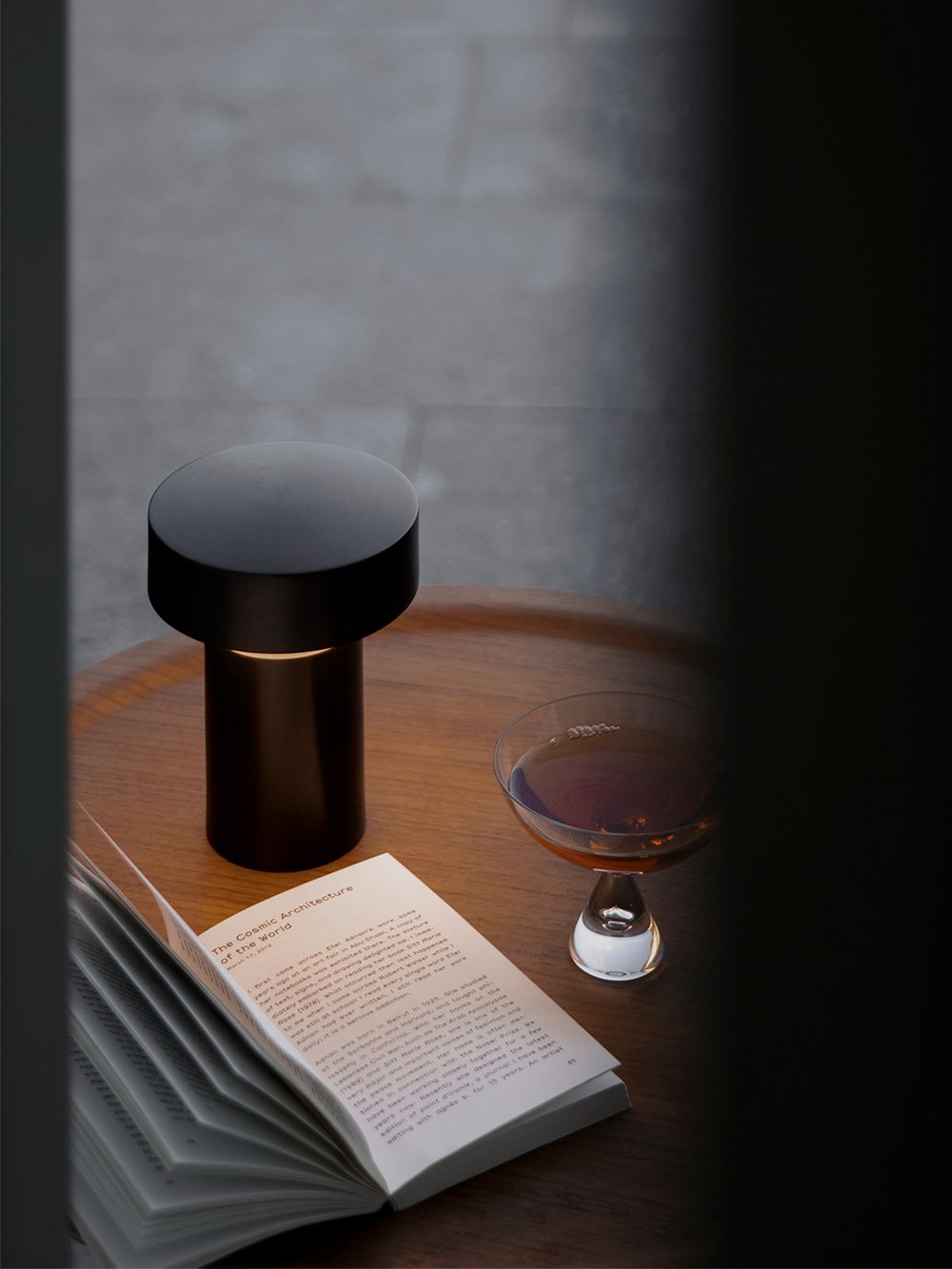 For summer evenings
During summer, time outside is spent enjoying warm dusks as well as sunny days. The cordless, rechargeable Column table lamp by Menu is easy to take along as a reading light or to create ambiance on a balcony or terrace. This statuesque, bronze lamp is also a fine detail on a windowsill or bedside table. Being cordless means that it can be located far from power points. There is always a use for multipurpose lamps of this kind.
• Menu's Column table lamp >
• All products by Menu >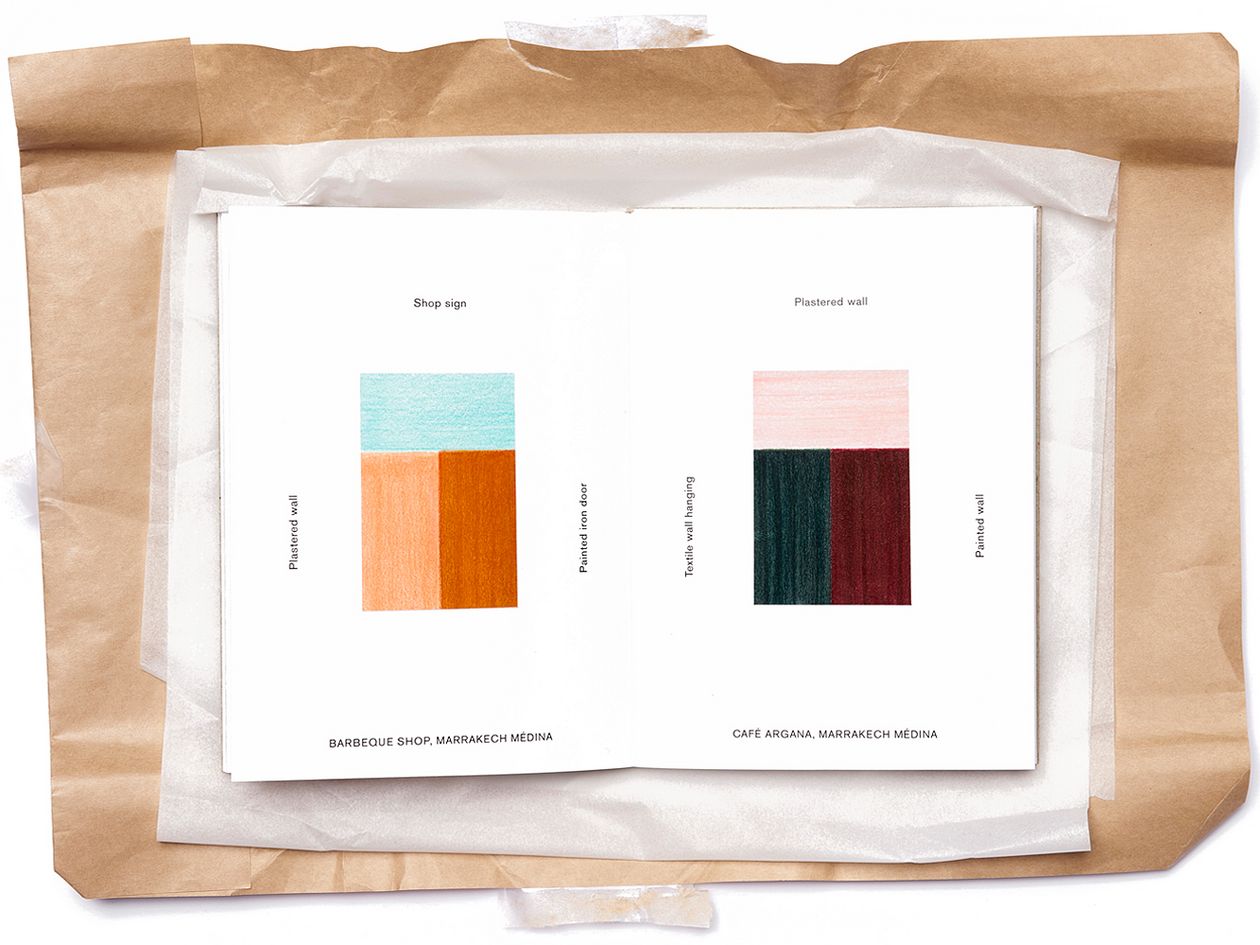 A summer of culture in prospect
Finland's libraries and museums will reopen in early June. Finnish attractions seem more of a draw now that travel has been limited. I'm planning to visit at least the Design Museum Helsinki, which will host several new exhibitions. The Travel as a Tool exhibition explores the importance of travel as a source of ideas and inspiration before long-distance travel became common – an extremely topical theme at the moment. The exhibition at Helsinki Design Museum is open until 7.3.2021.
• Read also: Design Museum's new exhibition shows the world from a designer's viewpoint >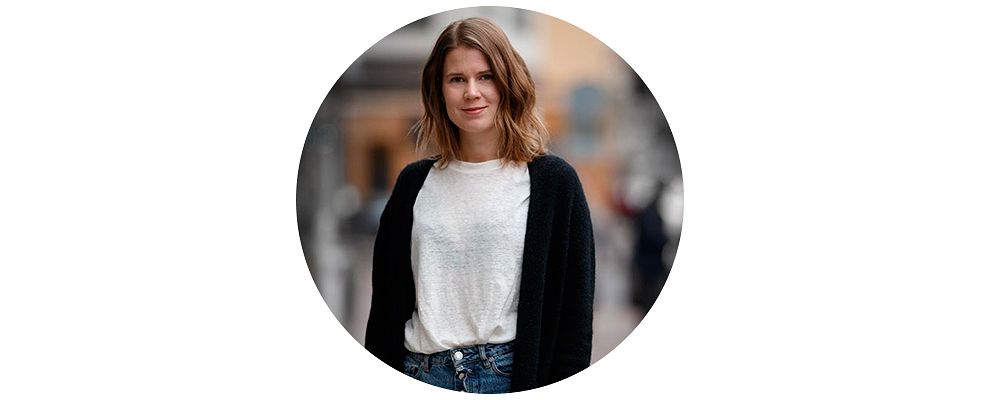 In this column, interior architect Maija Rasila picks the most inspiring products, objects and issues of the month from novel and classic items. She spices up modern Scandinavian style with plenty of details, surprising colors and personal touches.
See also:
• What's new at Finnish Design Shop >
Text: Maija Rasila Images: Otto Virtanen, Margrethe Odgaard and manufacturers