The 1950s design language looks just as attractive and fresh today as it did decades ago. We picked out nine mid-century modern design treasures from Finnish Design Shop's selection.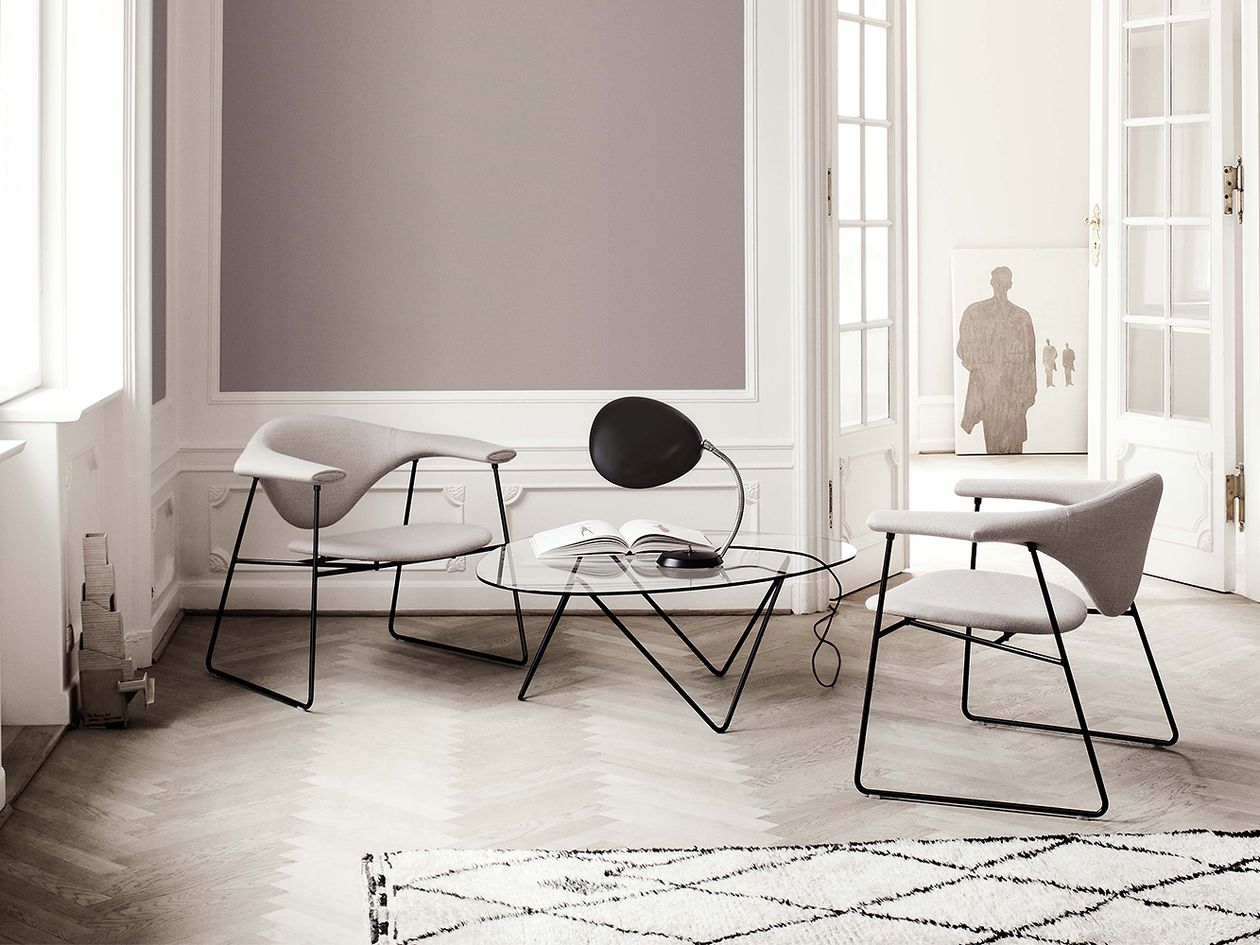 URBAN LIVING BECAME vastly more common in the 1950s, simultaneously separating work and leisure. Home became the cozy center of a newly found free time making decorating more important than ever. The small city apartments also required a new type of functionalism launching an era of petite proportions and streamlined design language.
The compact 50s furniture still feels particularly timeless and attractive due to its humane dimensions.
The mid-century modern style is a combination of rounded shapes, low furniture with smooth silhouettes, and delicious colors ranging from milkshake pink to a Scandinavian, neutral palette of browns and muted whites. Natural materials kept traditions alive while also adding warmth to the urban landscape. Sideboards and coffee tables crafted from teak, details in brass and high-quality upholsteries make the 1950s style irresistibly elegant, yet equally cozy.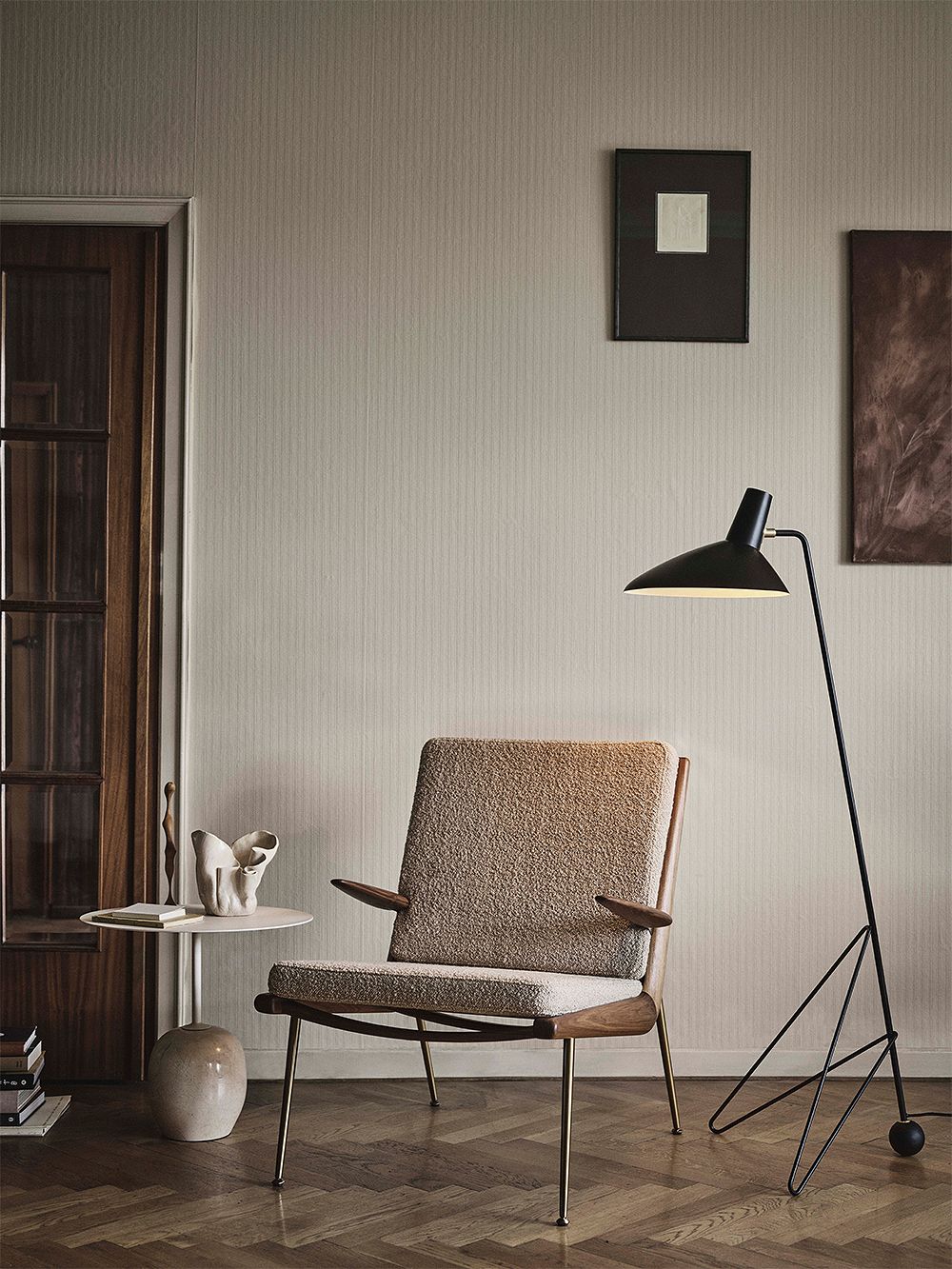 &Tradition: Boomerang
The television made its way to Scandinavian homes in the 50s, slowly shifting the purpose of the living room from mingling to watching the TV. Often panelled with trendy teak, the meticulously crafted screen was a beautiful piece of design on its own, matching perfectly with the fashionable seating placed around it.
&Tradition's Boomerang lounge chair is a true classic designed in 1956 by the iconic duo Hvidt & Mølgaard: Peter Hvidt and Orla Mølgaard-Nielsen. The slender brass frame and the simplified form are prime examples of Scandinavian modernism and the refined details make it an impressive piece of furniture guaranteed to maintain its charm. The Boomerang chair is available in multiple shades and upholsteries.
• &Tradition's Boomerang lounge chair >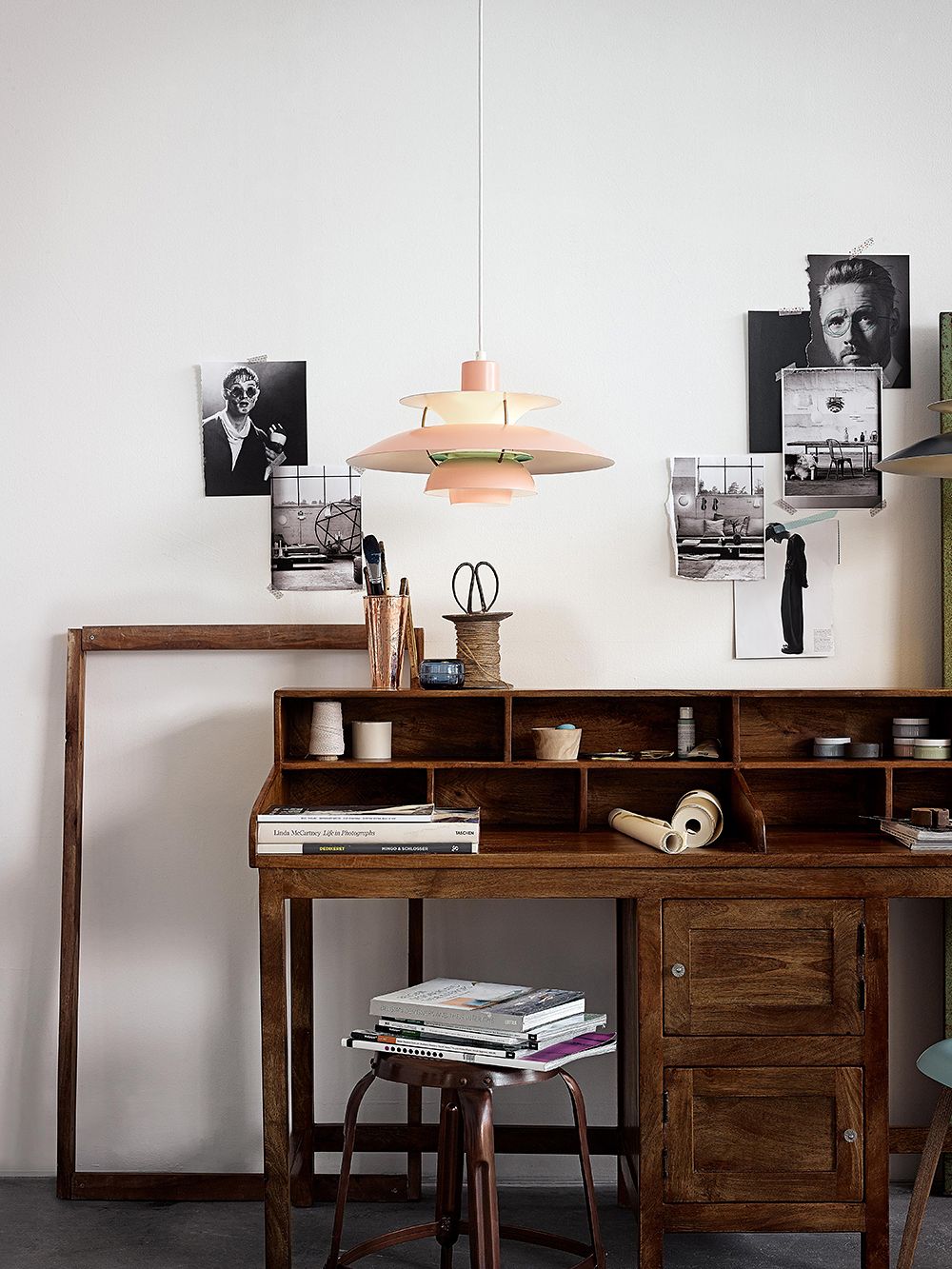 Louis Poulsen: PH 5
Louis Poulsen's legendary PH 5 pendant was designed by Poul Henningsen in 1958. The ingenious structure is as innovative today as it was in the fifties: painted aluminum shades form layers, which prevent glare and create dynamic lighting. The beautiful, sculptural form of the PH 5 luminaire is a striking fit for all spaces from the kitchen to the nursery.
• Louis Poulsen's PH 5 pendant >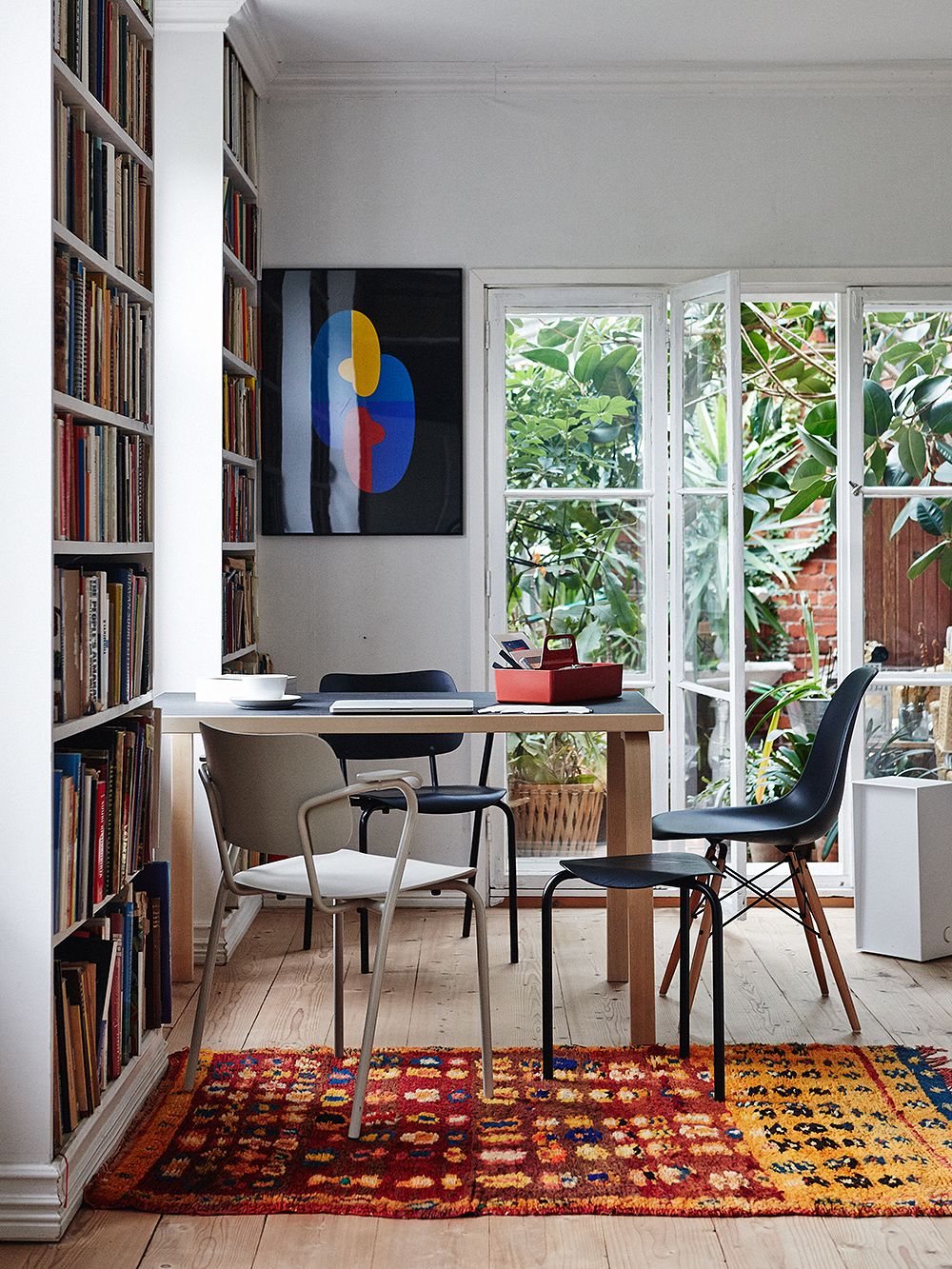 Artek: Lukki chair
American design and influences spread wide and far with iconic designers such as George Nelson and Charles and Ray Eames, but the 1950s was also a golden era for Scandinavian and Finnish design.
Alvar Aalto, Ilmari Tapiovaara, and Eero Saarinen molded Scandinavian design with a functionalist approach and a strong ideology.
Both Aalto and Tapiovaara designed furniture that could be mass-produced, but that had to carry the same amount of integrity and authenticity as traditional hand-made furniture. Ilmari Tapiovaara designed the Lukki chair in 1951 for the student dormitories of the Helsinki University of Technology. The thoroughly functional Lukki chair is stackable, durable, and versatile. Lukki is a fresh addition to the dining table and also an excellent chair for working – true to its original use.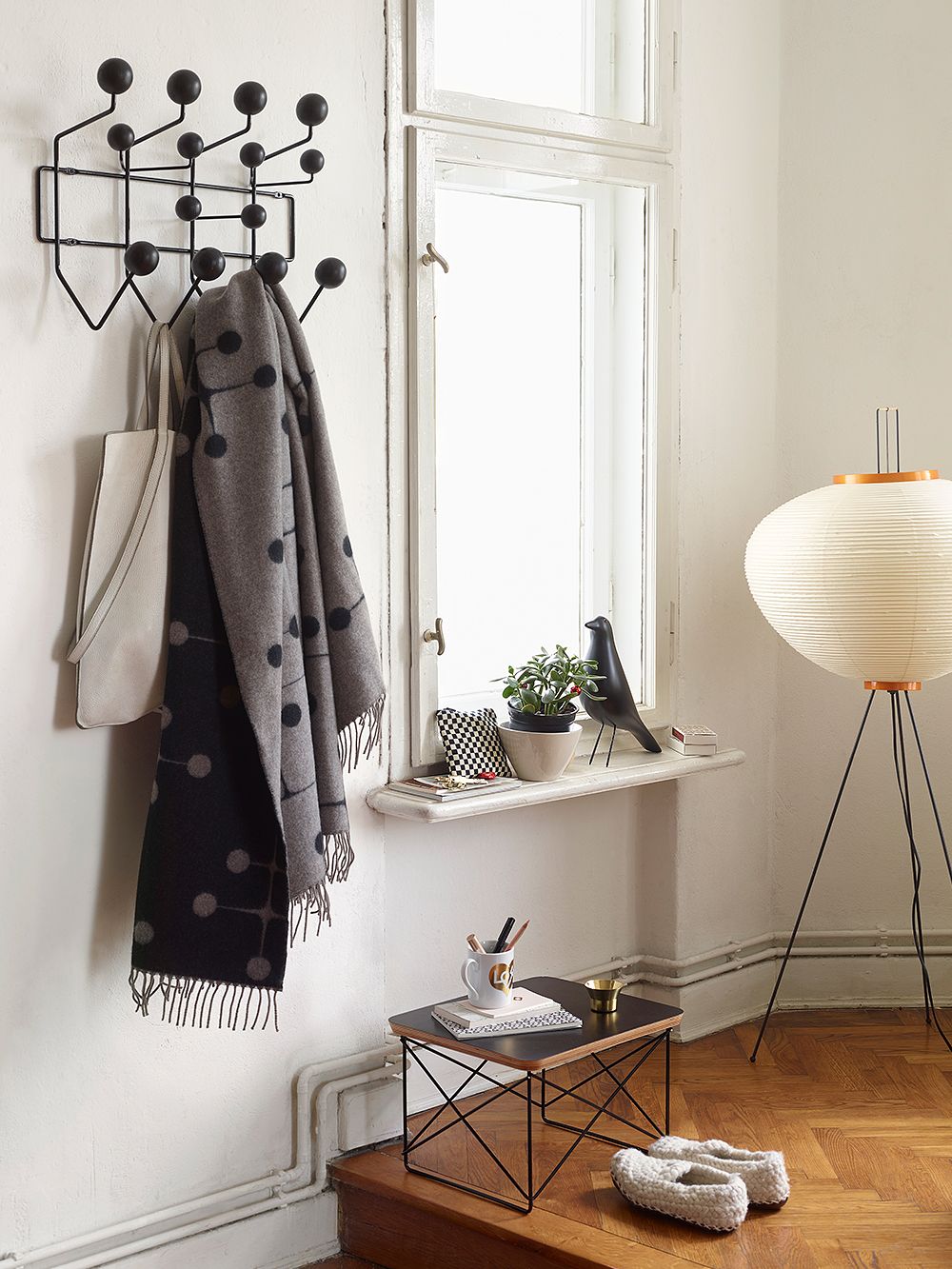 Vitra: Hang it all coat rack and Occasional side table
Vitra's Hang it all coat rack was originally designed for the kids' room by Charles and Ray Eames. The versatile rack can fit multiple clothes, handbags, and hats simultaneously and its jovial look is just as appealing to adults as it is to children. The stylish, petite Occasional side table is also designed by the Eames' and was a personal favorite: the designer couple had several Occasional tables in their home for various different uses.
• Vitra's Hang it all coat rack >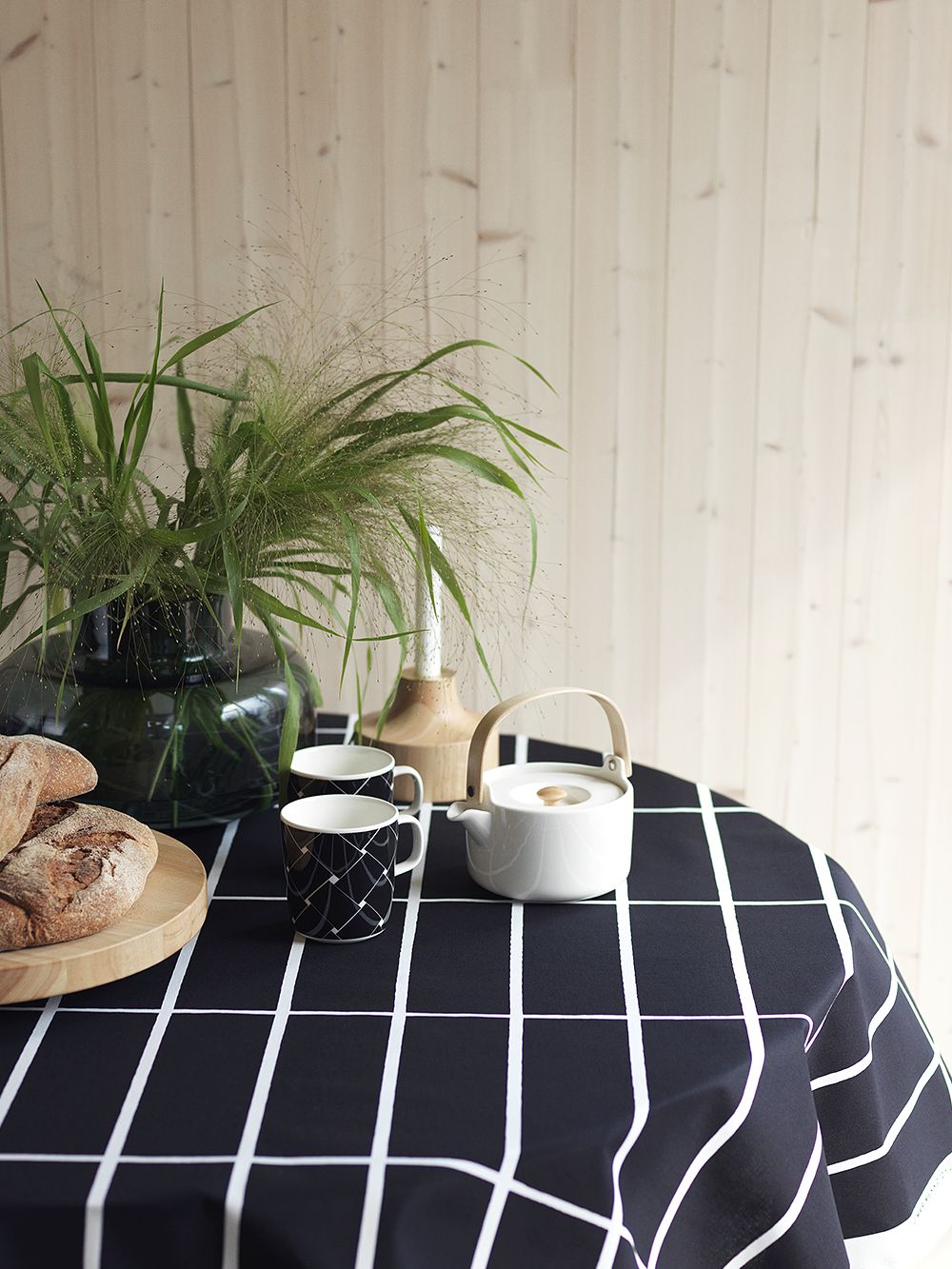 Marimekko: Tiiliskivi
Founded by Armi Ratia, Marimekko opened their first store in Helsinki in 1951 and instantly revolutionized the way Finnish people dressed and decorated their homes with bold patterns and a completely new silhouette in clothing. In only a decade Marimekko had also caught worldwide attention. The meticulous Tiiliskivi print (Finnish for brick) was designed by Armi Ratia in 1952.
• Marimekko's Tiiliskivi fabric >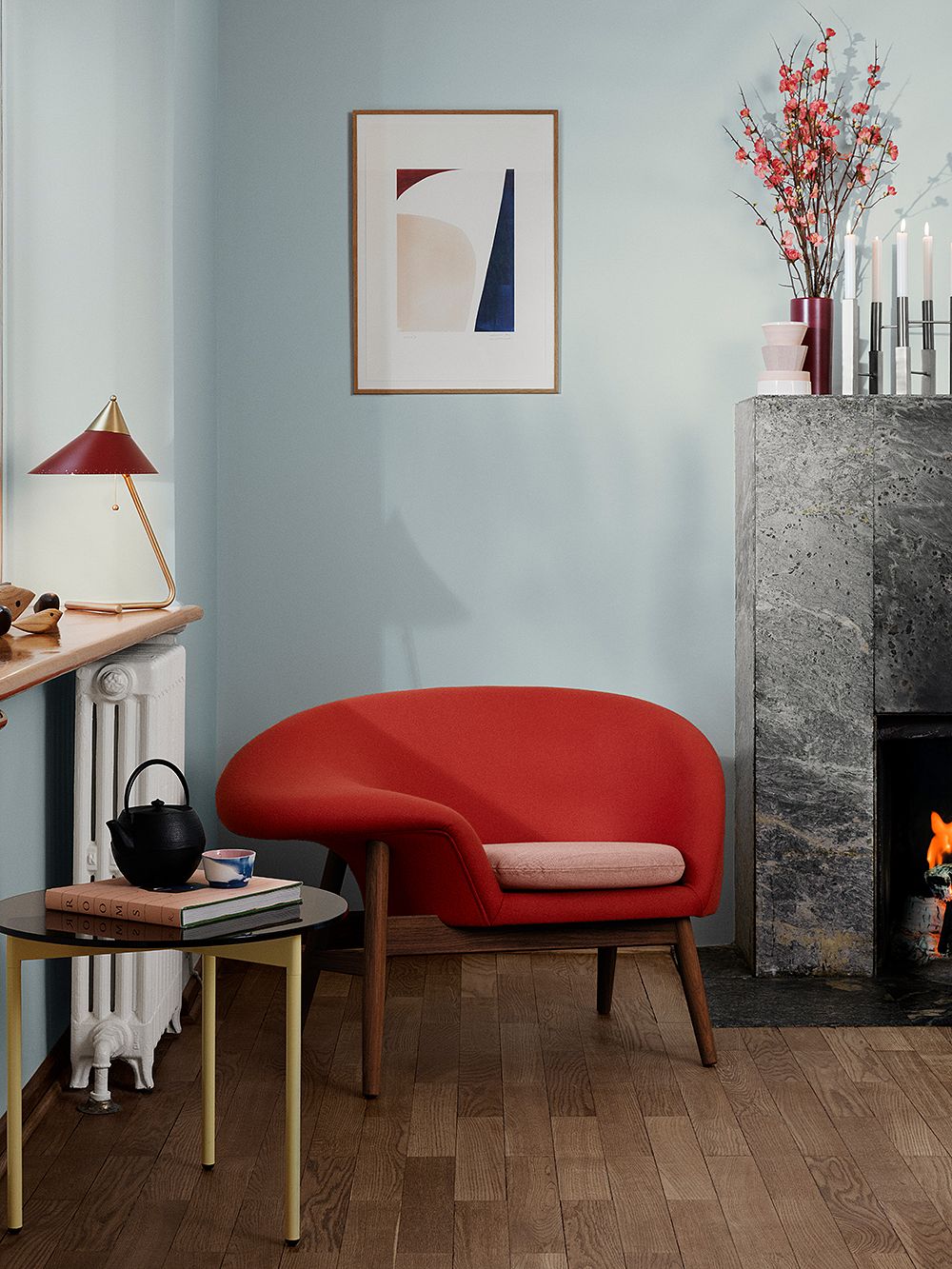 Warm Nordic: Brass Top
Combining timeless aesthetics and experimentative modernist design the mid-century modern doesn't expire. Warm nordic has re-released a series of distinctive Danish classics such as the charming Brass Top table lamp designed by Svend Aage Holm-Sørensen in the 1950s. These iconic pieces look just as at home in a modern, contemporary home as they did 70 years ago. 
• Warm Nordic's Brass Top table lamp >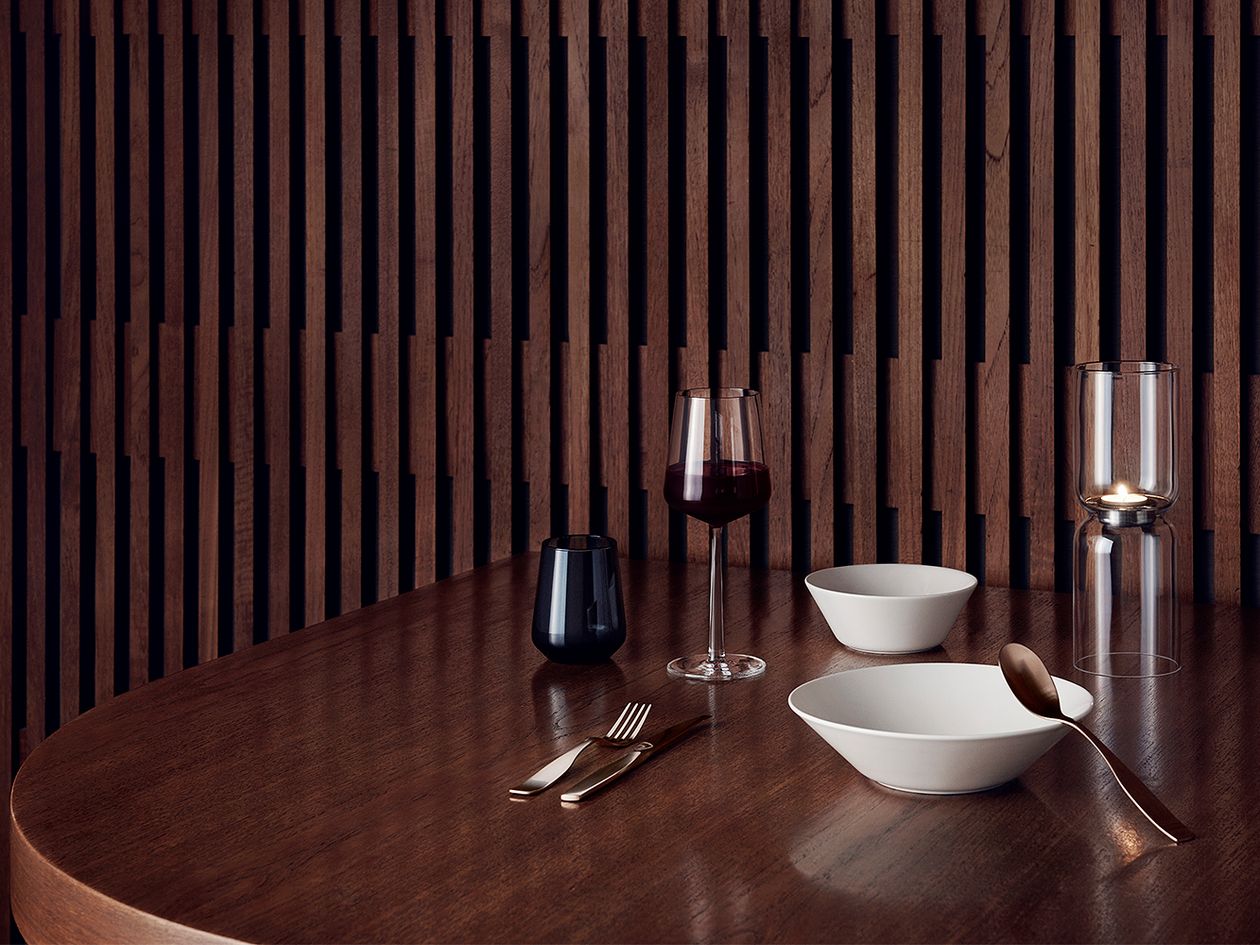 Iittala: Teema
The Finnish classic, Iittala's Teema tableware, was quite ground-breaking as it was launched in 1952. The minimalist, monochrome crockery designed by Kaj Franck introduced a staggering exception to the decorative, multicolor tableware. The revolutionary Teema secured its iconic status by versatility and functionality, making setting the table a bit more practical but just as fun.
• Iittala's Teema starter pack >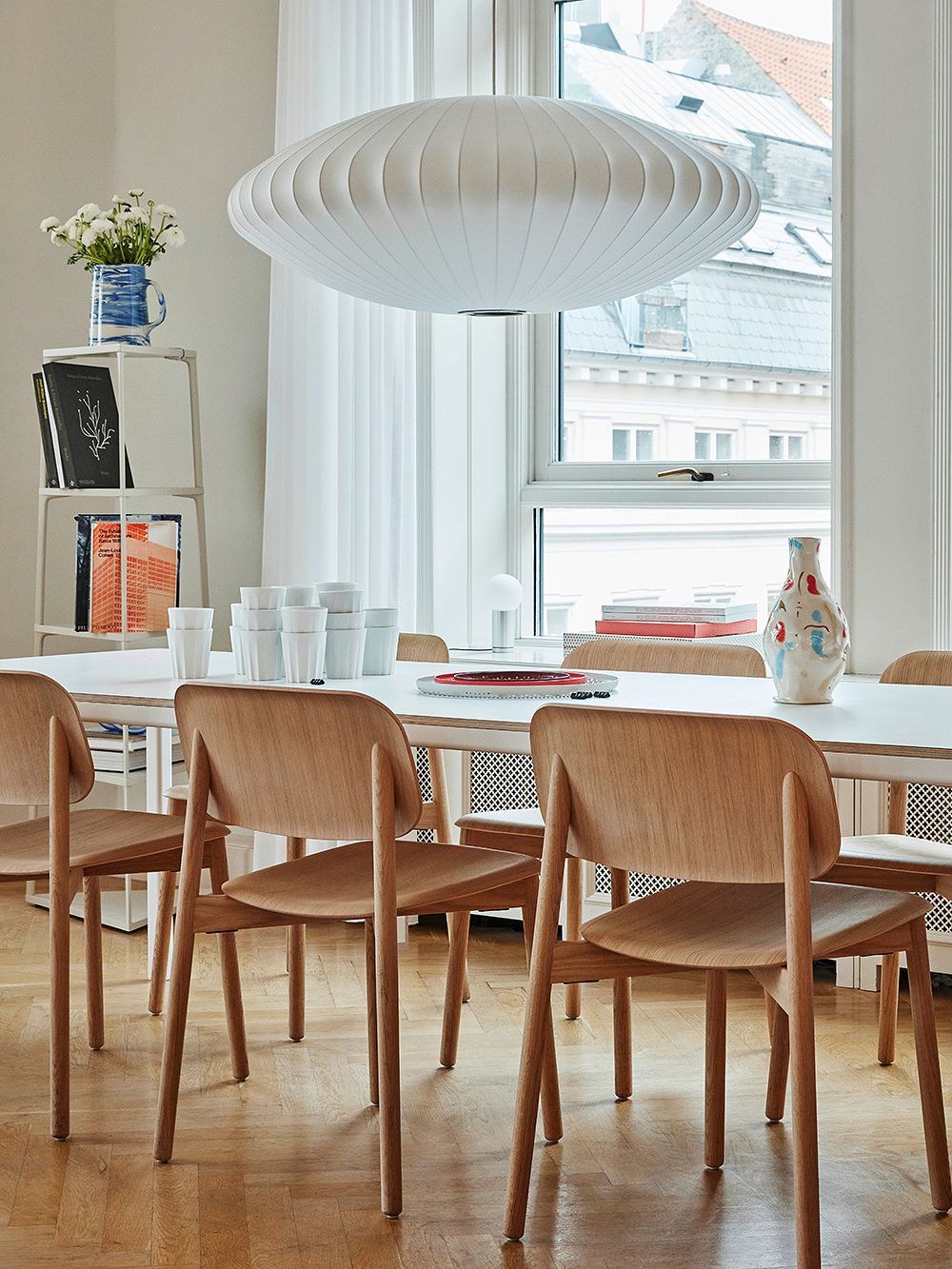 Hay: Nelson Saucer Bubble
Hay's Nelson Saucer Bubble is part of a collection of lamps designed by George Nelson for Herman Miller. The gorgeous luminaires are still crafted in the same factory today as they were in 1952. George Nelson wanted to buy a similar Swedish pendant made from silk but decided instead to save money and time and design one himself. Made from translucent plastic polymer and metal the sculptural shade is a striking addition both in homes and public spaces alike.
• Hay's Nelson Saucer Bubble pendant >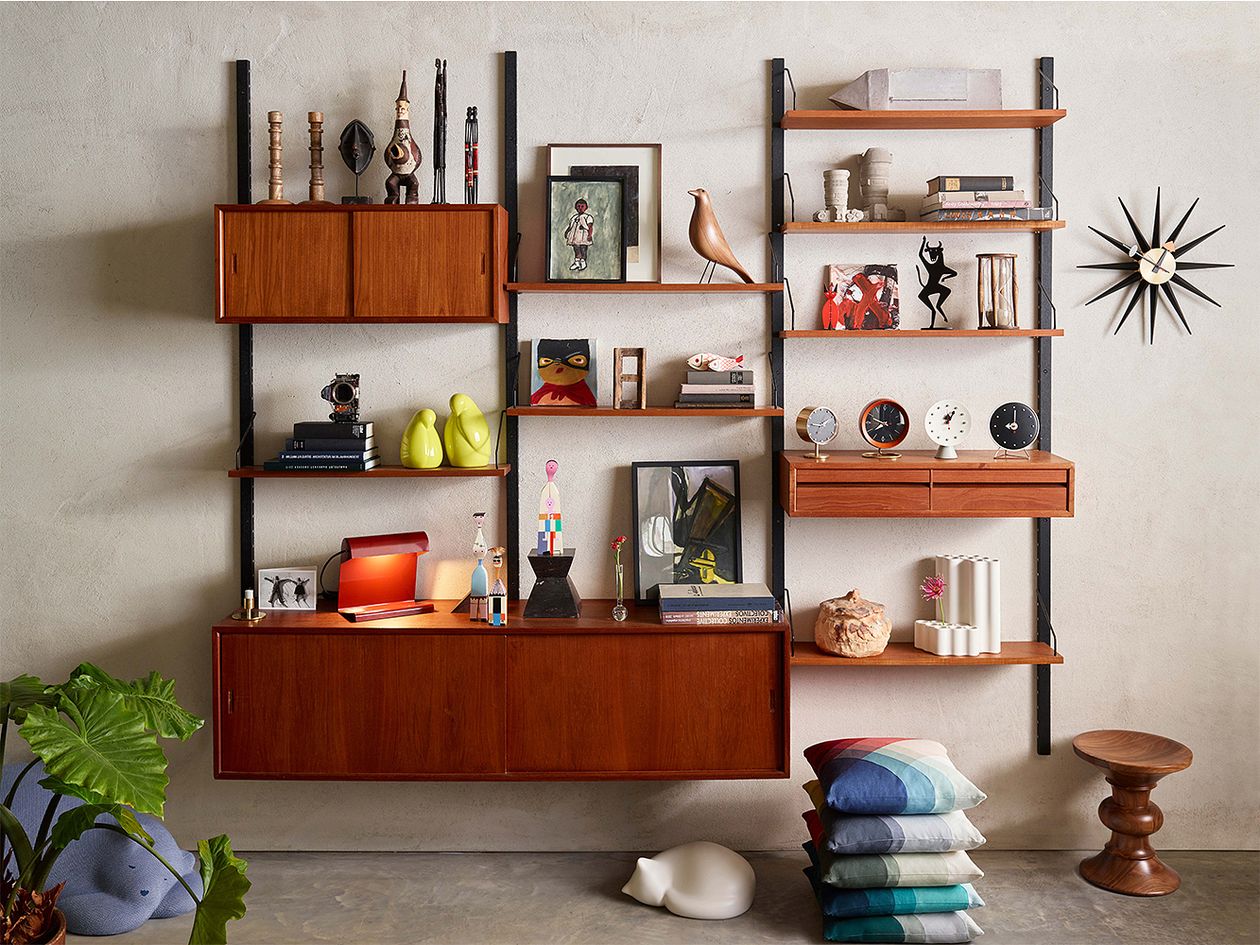 Vitra: Wooden dolls
Jovial figurines and decor items are undoubtedly a part of the high-spirited zeitgeist of the 1950s. Beautiful objects carried a reminder of a free, exuberant lifestyle and were abundantly displayed in open shelving units, on sideboards and coffee tables, and even on window cills. The colorful wooden dolls designed for his own house in Santa Fe by Alexander Girard in 1953 have become a grand hit after Vitra took them into production in the 21st century.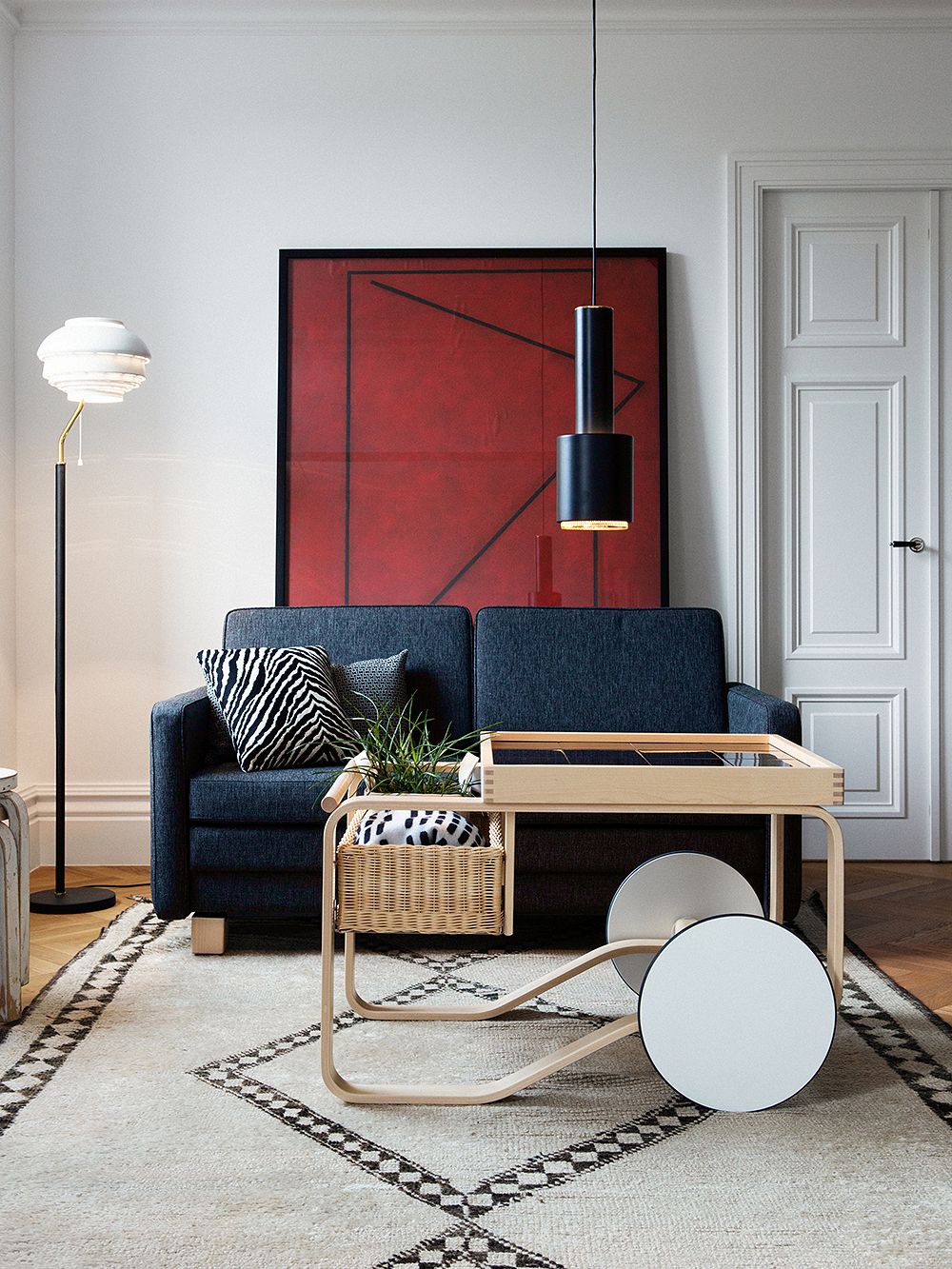 Artek: A110 and A808
Artek's A110 is a minimalist pendant designed by Alvar Aalto in 1952 for the building of the Finnish Engineers' Association. Also called the "hand grenade" for its distinctive form the simplified luminaire is a perfect example of both Aalto's uncompromising imprint and the clean-lined aesthetics of the century. Aalto's elegant A808 floor lamp was designed in 1955 for the National Pensions Institute in Helsinki, Finland.
Text: Mira Ahola Images: Manufacturers
More classic design pieces:
• All designs by Ilmari Tapiovaara at Finnish Design Shop >
• All designs by Alvar Aalto at Finnish Design Shop >