Arabia's seasonal Moomin set for summer 2021 is called Together. In the tableware's illustrations, the Moomins continue their summer adventure and enjoy beach life on the French Riviera.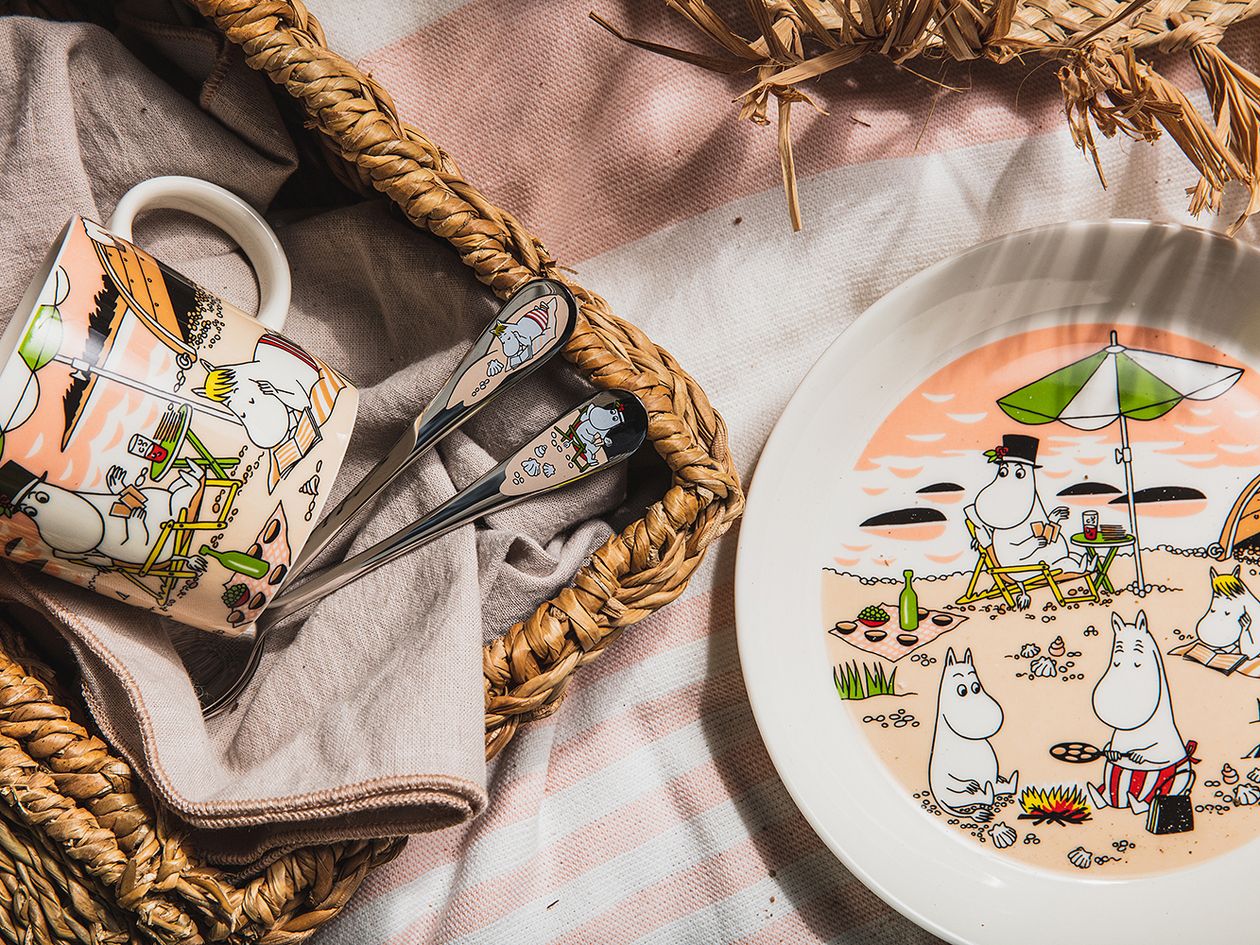 SUMMER 2021 MOOMIN TABLEWARE is illustrated with the Moomins enjoying a relaxed beach atmosphere. The summer 2021 seasonal tableware is called Together, and its illustration is based on Tove Jansson's 1955 comic strip "Moomins on the Riviera". The collection includes a mug, a plate and two spoons, and they are available for a limited time only.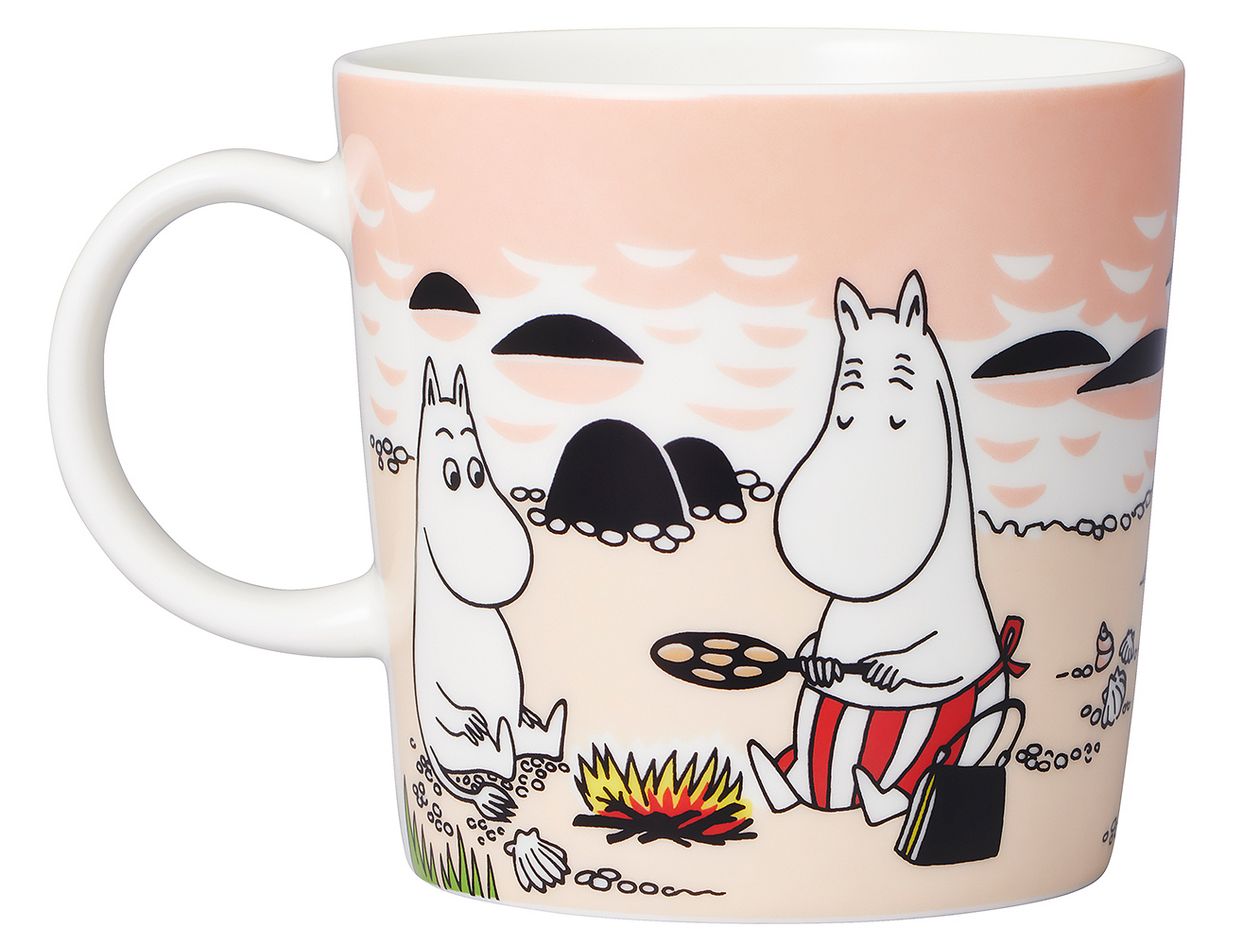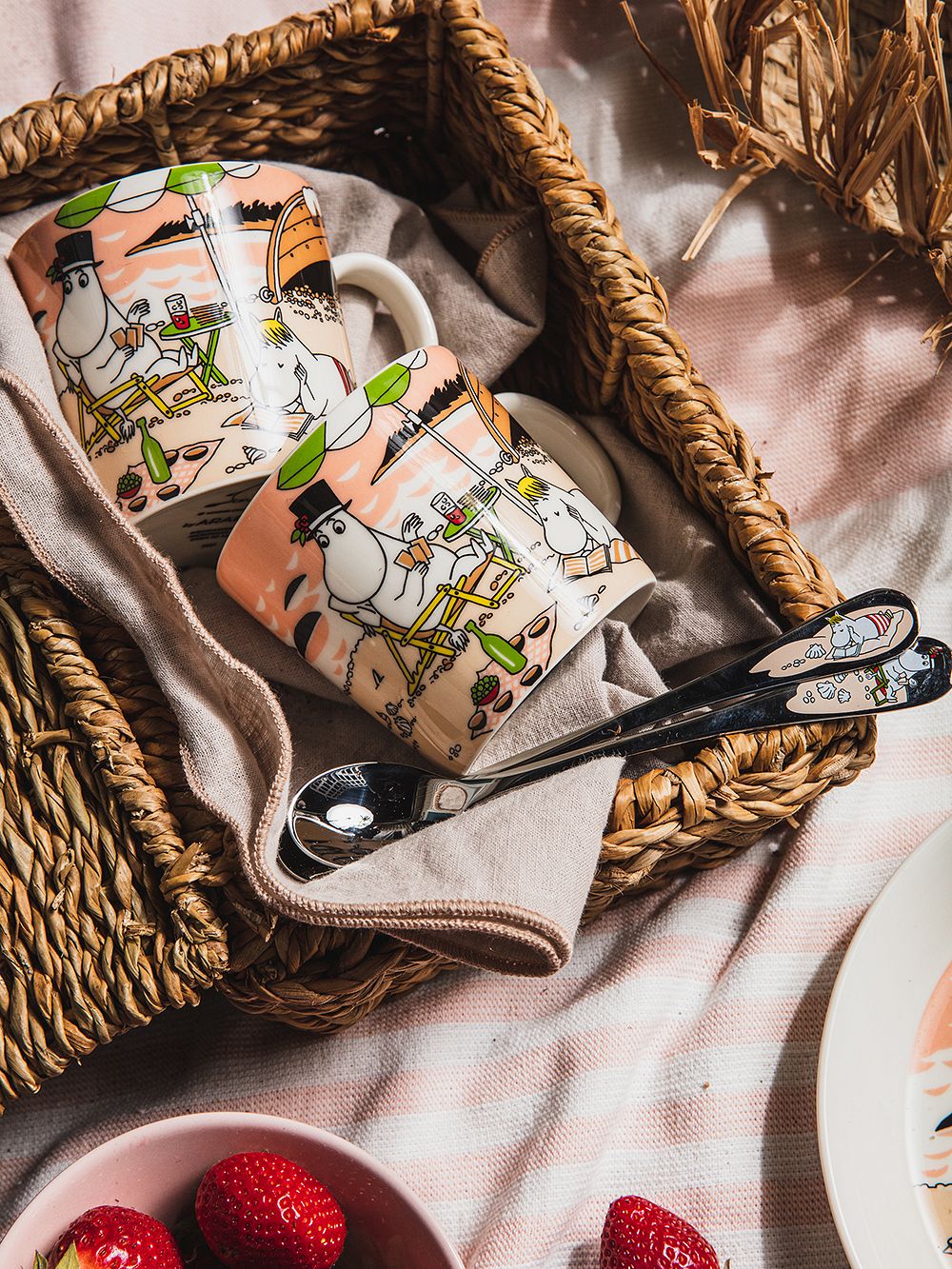 The illustrations feature Moomipappa playing solitaire, Snorkmaiden reading a book, and Moominmamma making pancakes with Moomintroll. The original drawings from Jansson's comic strip are in black and white, but in the hands of Moomin illustrator Tove Slotte, they have been given lovely summery hues that breathe new life to the familiar characters. 
Both the color scheme of the dishes and the story of the illustration continue the ambiance of the 2019 tableware set Evening Swim, as both illustrations feature the Moomins spending time on the beach.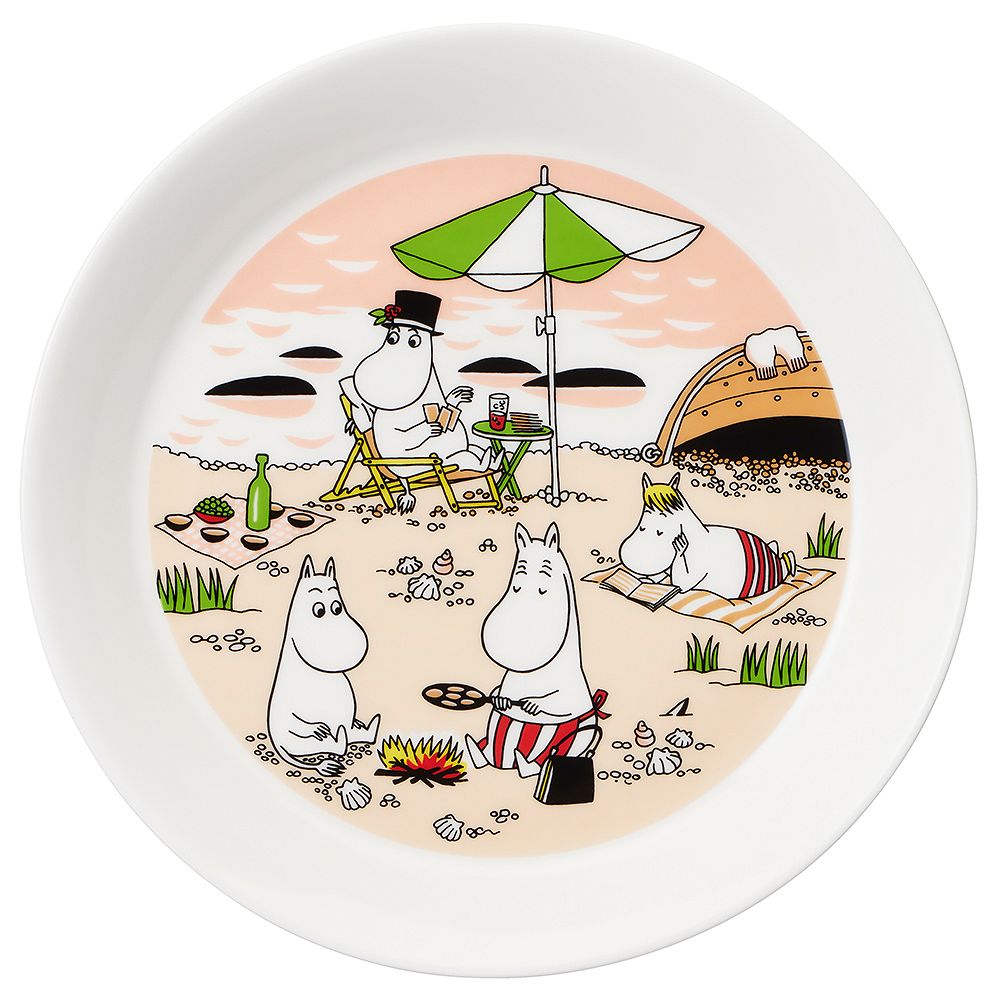 Although the atmosphere of the Together tableware is all summery and mellow, the Moomin family's trip in the original story did not go without any complications. In the comic, the Moomins have traveled to the French Riviera and enjoy bohemian beach life – but not completely willingly, as they have actually been forced there due to a series of events in which Snorkmaiden has won money at the casino but the Moomins have spent it all in a luxury hotel. The Moomins then find themselves spending their nights on the beach, sleeping under a boat.
The story is a great example of Tove Jansson's ability to depict life and its various phenomena without shying away from taboos: the Moomins are just as fallible as humans and they, too, can make mistakes.
See also:
• Moomin mug Together >
• All Moomin products >
Edit: Emmi Ratilainen Images: Arabia