Whether you're looking for a gift of great design for a dad, grandfather, or other father figures – even for the one who says he has everything – we got you! Forget the last-minute gift panic and take a look at these picks to wrap under the tree.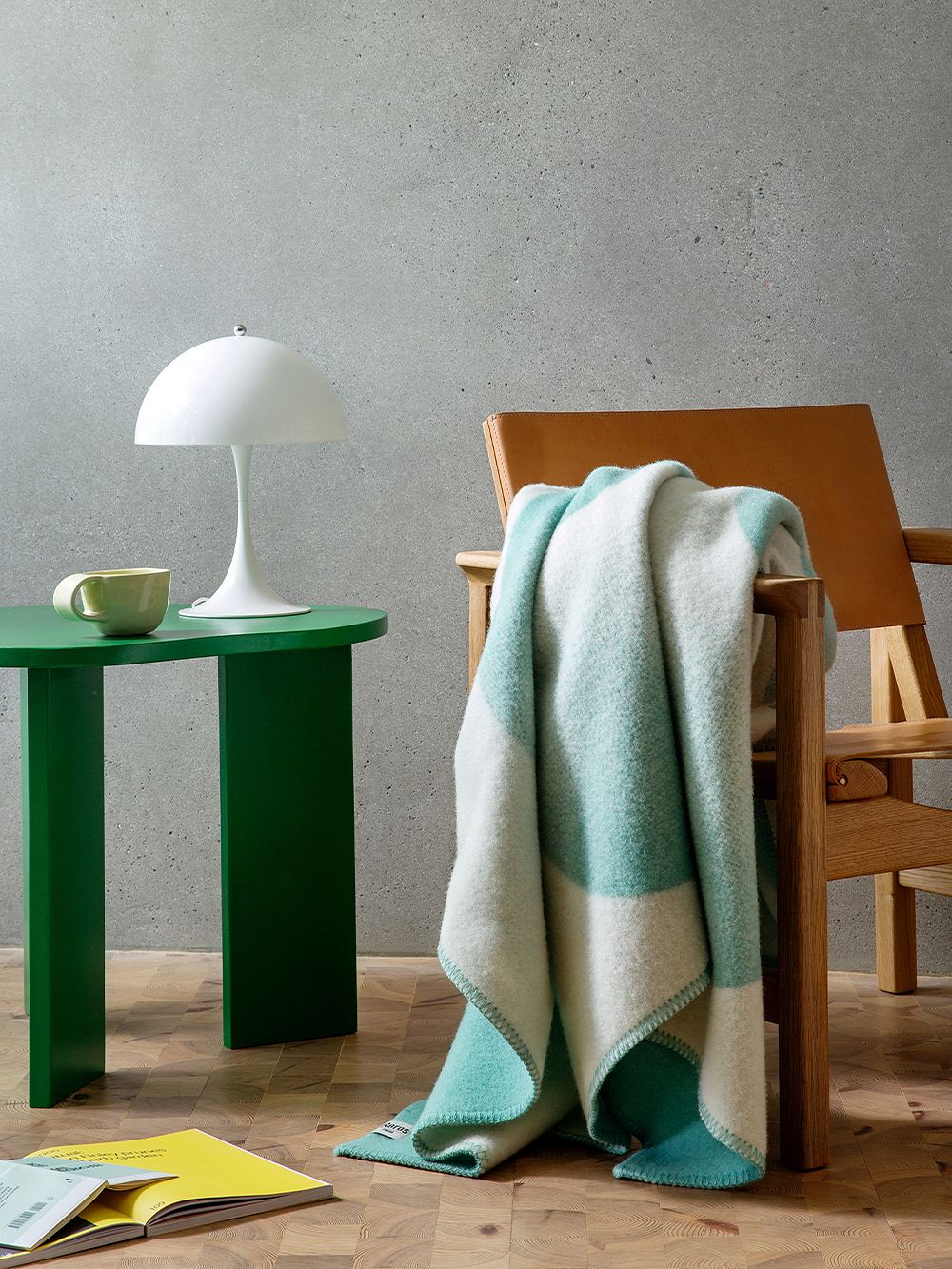 For the comfort craver
When the weather turns colder, take care of your loved one with the softest blanket they can curl up in at the end of long days. Made of Norwegian sheep wool, Røros Tweed's Moon throw is decorated with a charming pattern by Clara Von Zweigbergk, which is repeated on the other side in opposite tones. Choose the gift recipient's favorite color from the candy-like shades of the series!
• Moon throw by Røros Tweed >
• All blankets >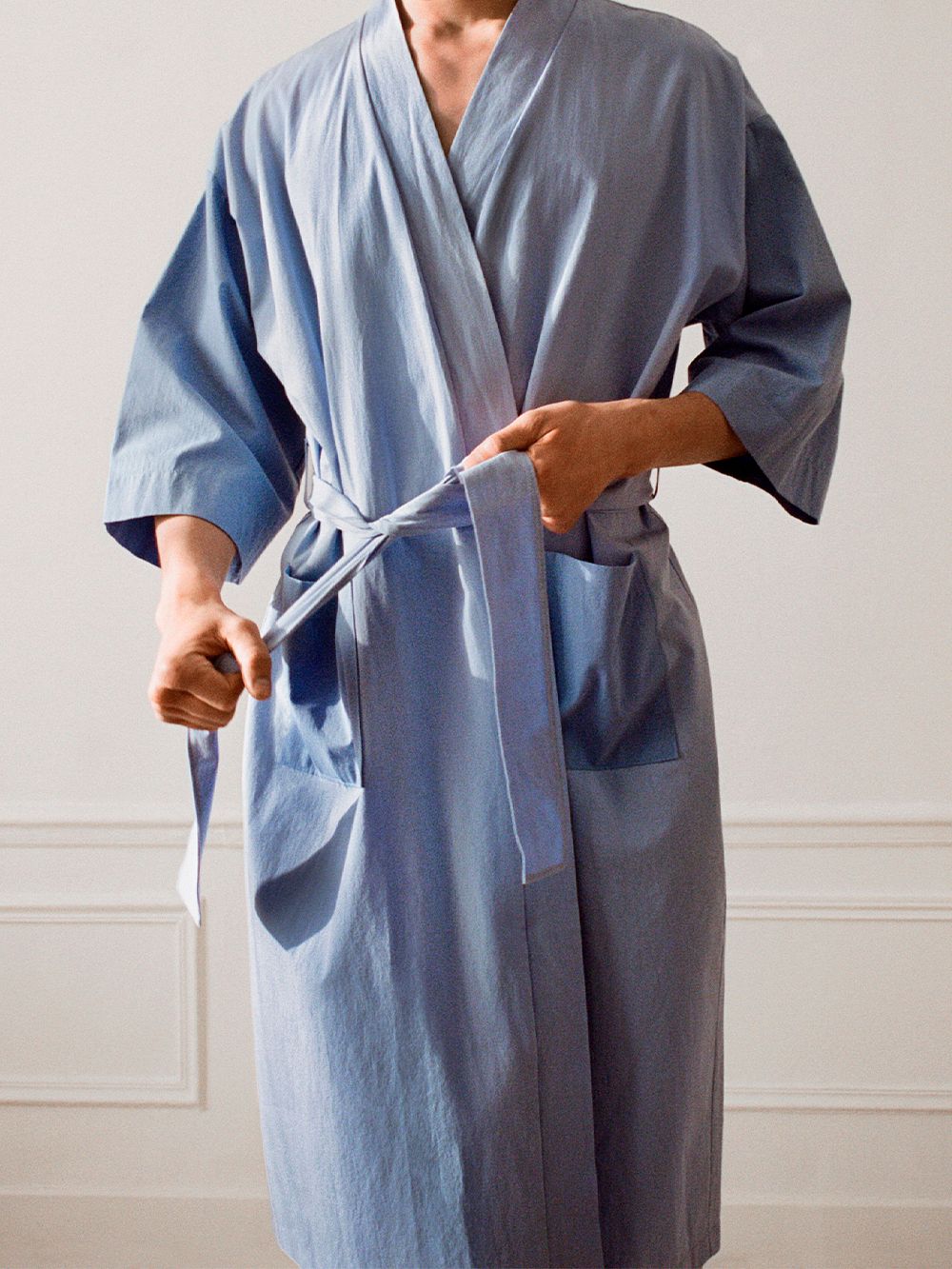 Authentic sauna experience
Those who love saunas get excited about a new bathrobe, which brings luxury to everyday life after showering, bathing, or when just lounging around the house. Made of cotton, HAY's Duo robe is particularly lightweight and smooth, but great alternatives with cute slippers can also be found from Marimekko and Lapuan Kankurit.
• Duo robe by HAY >
• All bathrobes >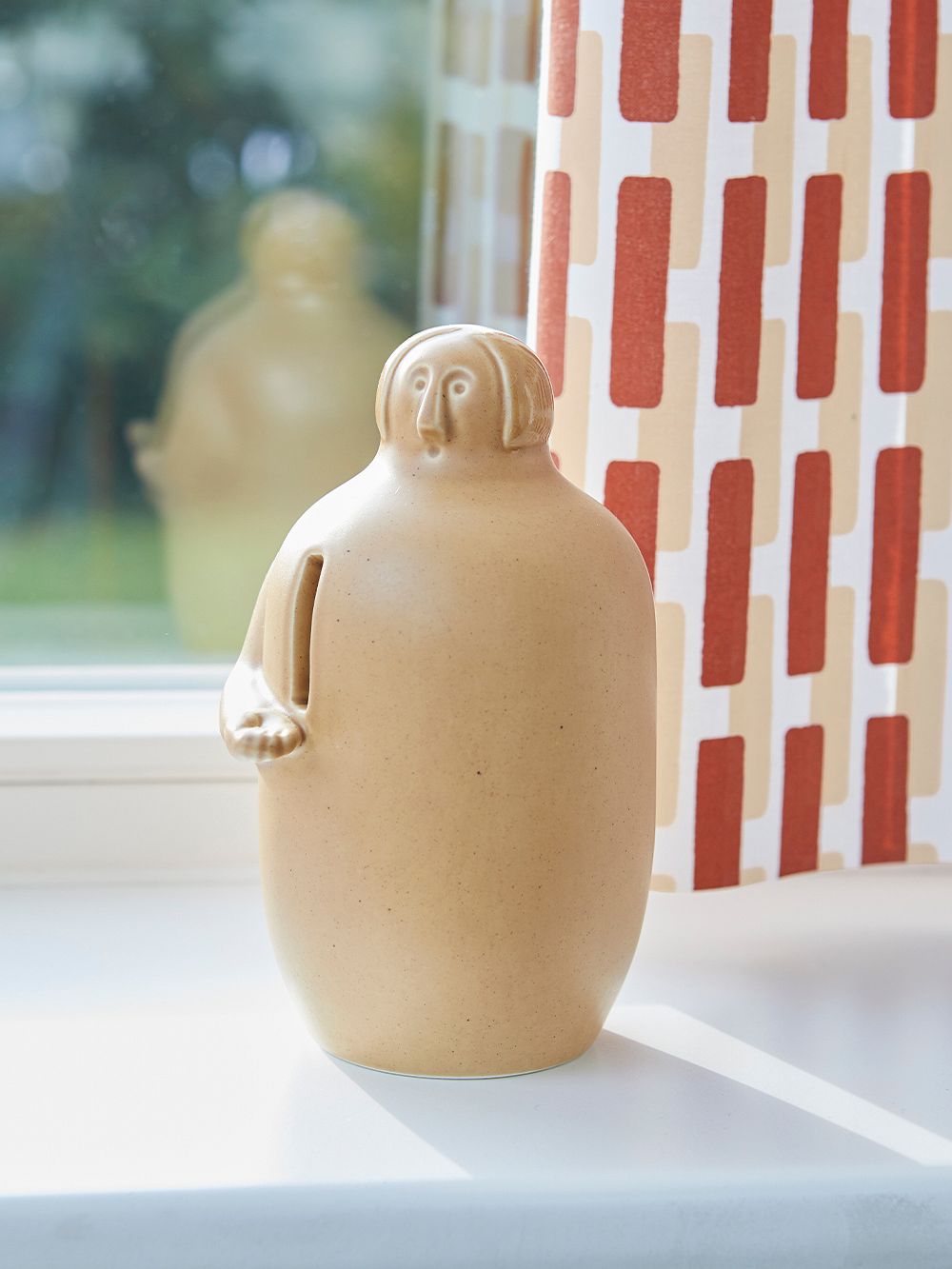 Savings for future
Does your father dream about a little getaway or making a bigger purchase? The expressive Pauper Coin Collector finds its place on father's or grandfather's bookshelf and reminds him of the importance of both small and bigger dreams. Designed by the Finnish-Korean duo COMPANY for Artek, the piggy-bank has been influenced by Finnish traditions – add a bill to the chest of the ceramic man as a surprise.
• Pauper Coin Collector by Artek >
• All money boxes >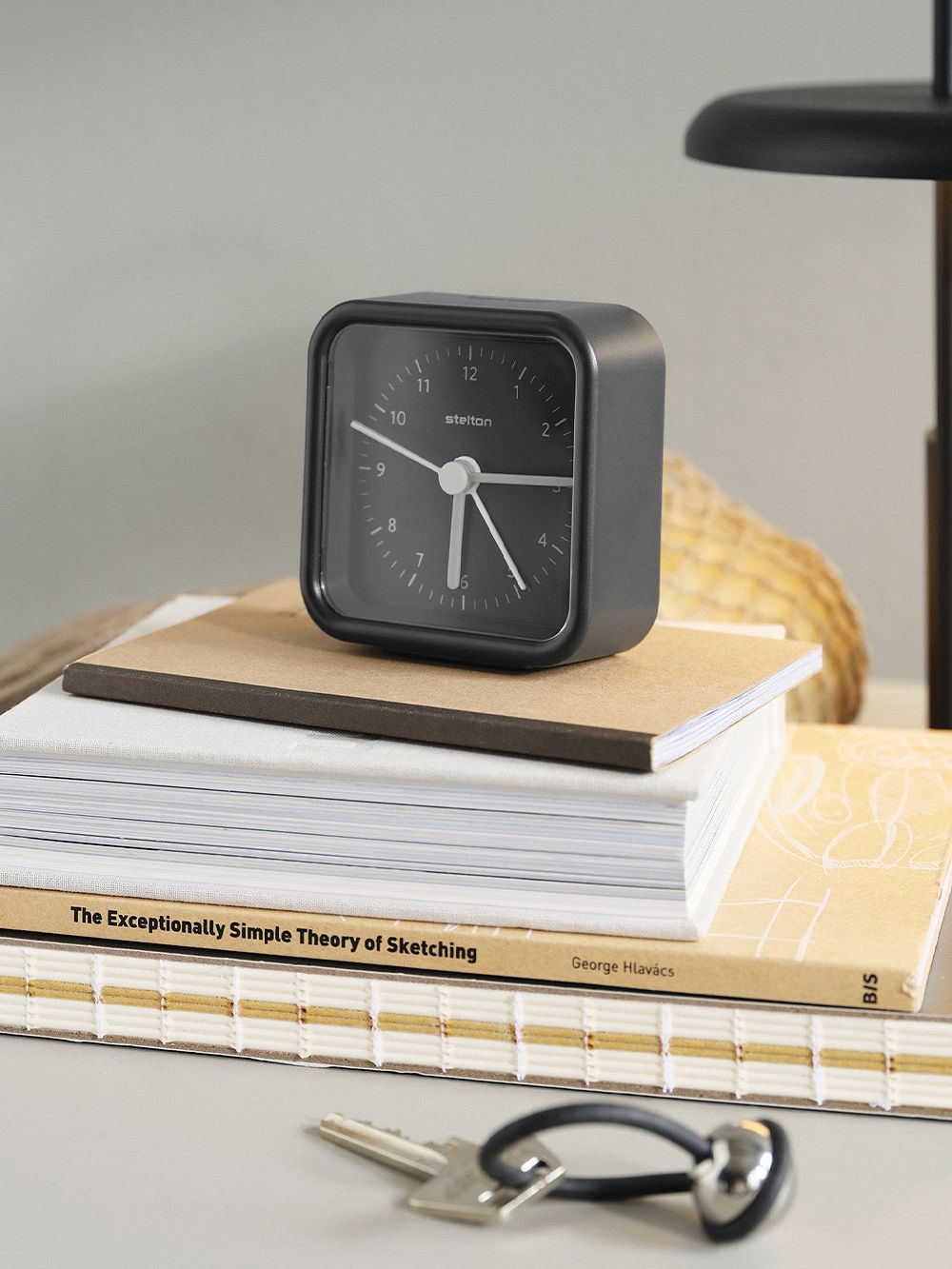 For sleepyheads
For someone who tends to always be late, a quality alarm clock is never a bad choice – it surely pleases the practical type! Created by Japanese designer Kazushige Miyake, the stylish and simple Okiru alarm clock wakes you up gently and gives your day a good start. 
• Okiru alarm clock by Stelton >
• All clocks >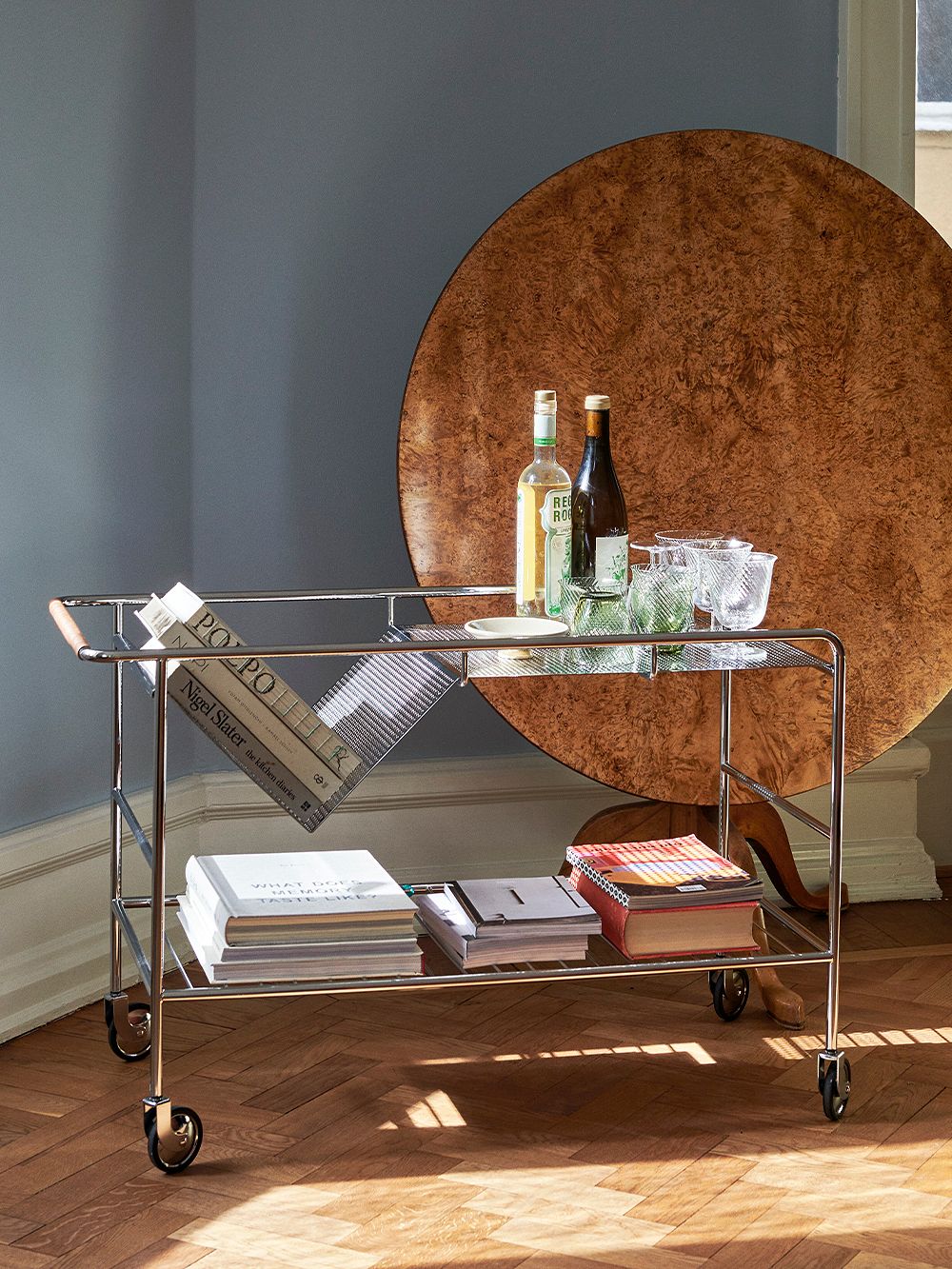 Special splurge
A wine enthusiast or drink master with dashing cocktail-crafting skills might be delighted to have his own serving trolley, which could be placed either as an eye-catcher in the living room or as a sophisticated element in the reading corner. &Tradition's Alima NDS1 trolley is a versatile storage cart that combines elegant steel and warm wood – the V-shaped shelf serves as a convenient space for dad's favorite books.
• Alima NDS1 trolley by &Tradition >
• All kitchen carts & trolleys >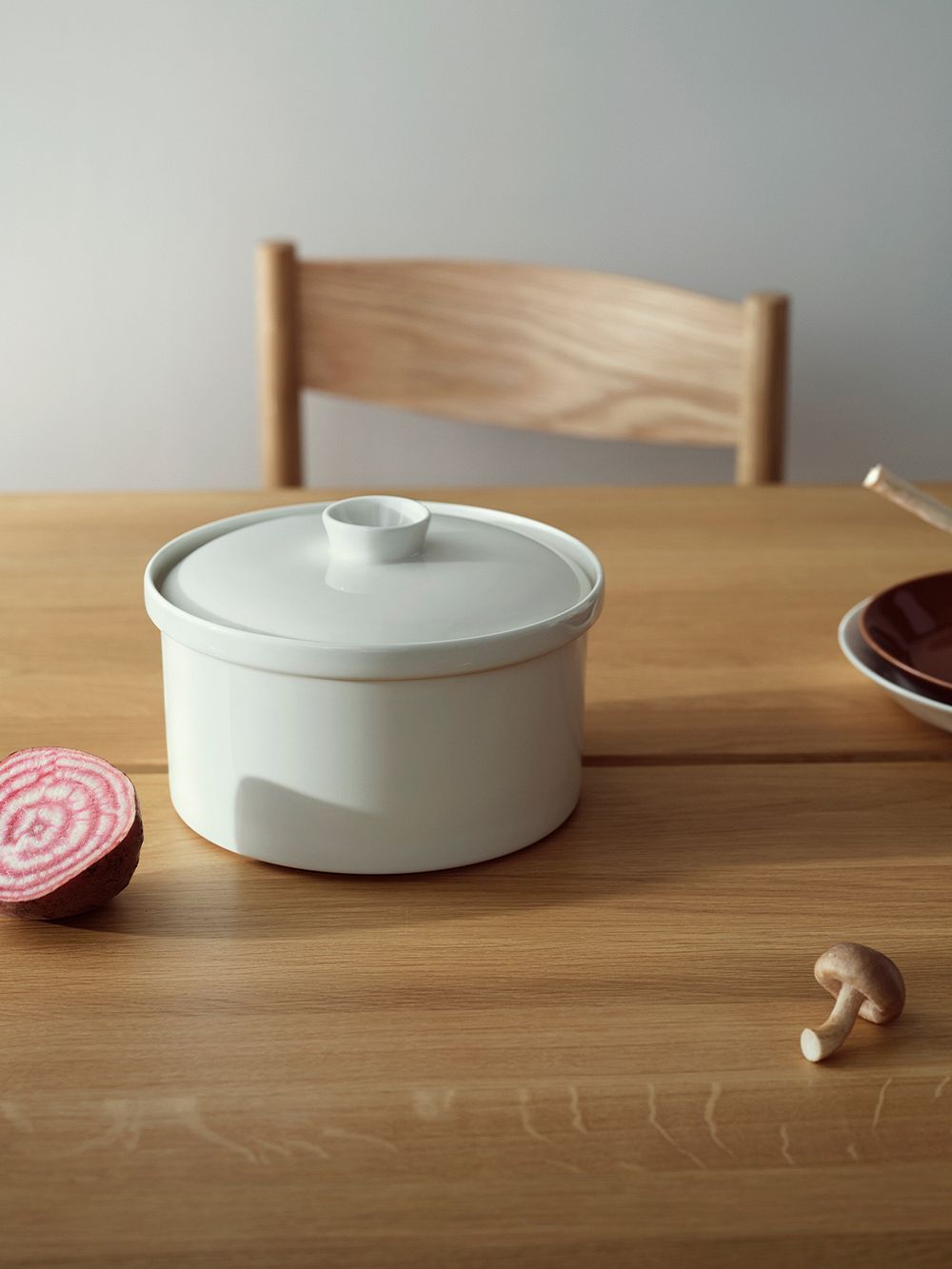 Icons by Iittala
The beloved Teema collection designed by Kaj Franck is quite familiar to many home cooks and culinarians in Nordic countries. The newest member of the series, the Teema pot, is suitable for every cooking enthusiast, and its minimalist design makes it ideal for not only cooking delicious casseroles, stews, and other treats but also serving them for daily and festive occasions.
• Teema pot with lid by Iittala >
• All cookware >
See also:
• All gift ideas at Finnish Design Shop >
Text: Sarianna Määttänen Images: Manufacturers