Wall decor gives a room an attitude boost and can also make it more functional. We put together six simple tips to turn an empty wall into a fabulous focal point – take a look and find your favorite!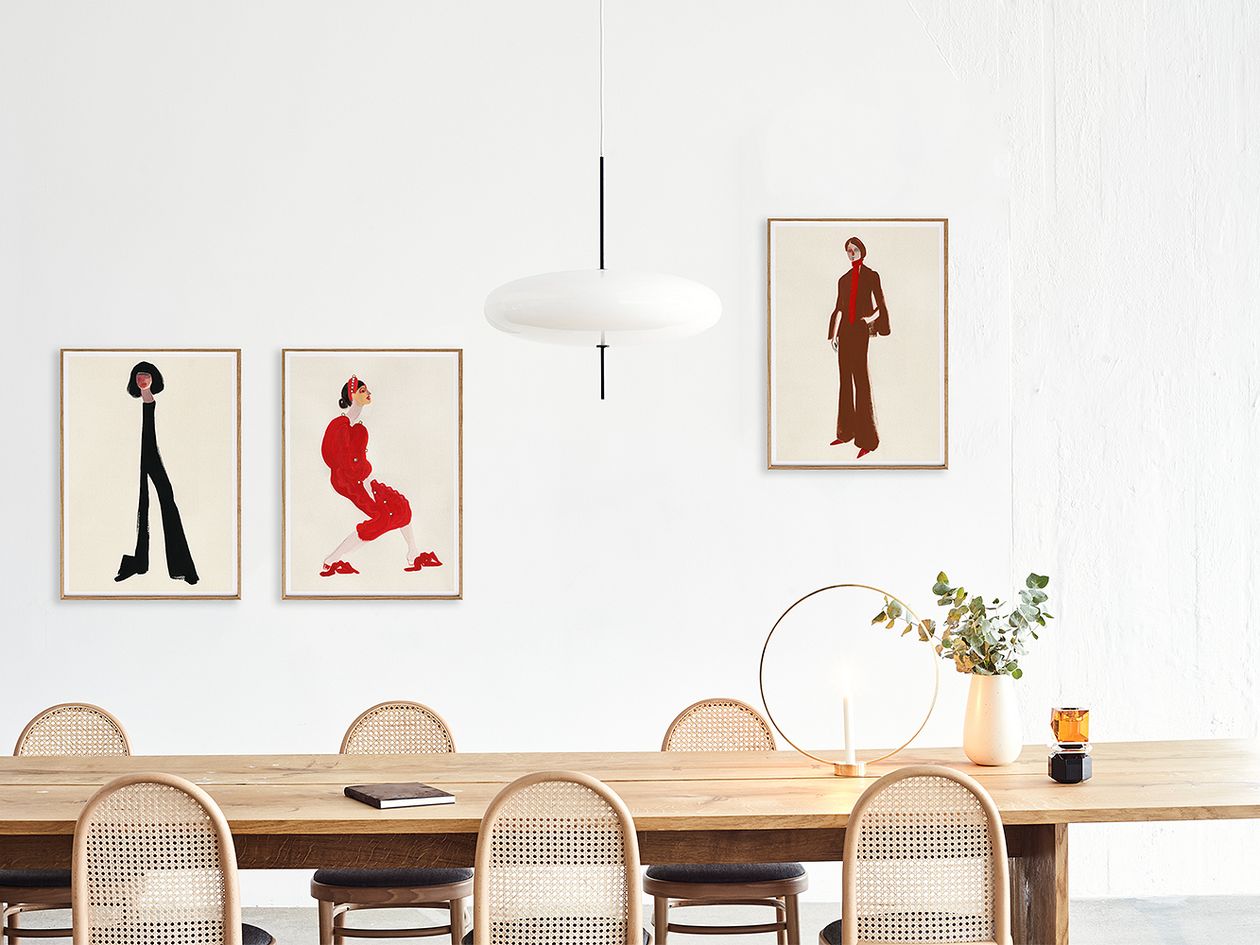 1. Amplify your artwork
A wall of art is by far the easiest way to renew the look of a room. Get your creative juices flowing and curate your own art gallery by combining paintings and posters in different sizes. Also, try mixing and matching frames for an extra eclectic touch. Red with Pearls, The Blue Cape, and Black Pants art posters by Paper Collective are designed by artist Amelie Hegardt.
• Red with Pearls art poster >
• All posters >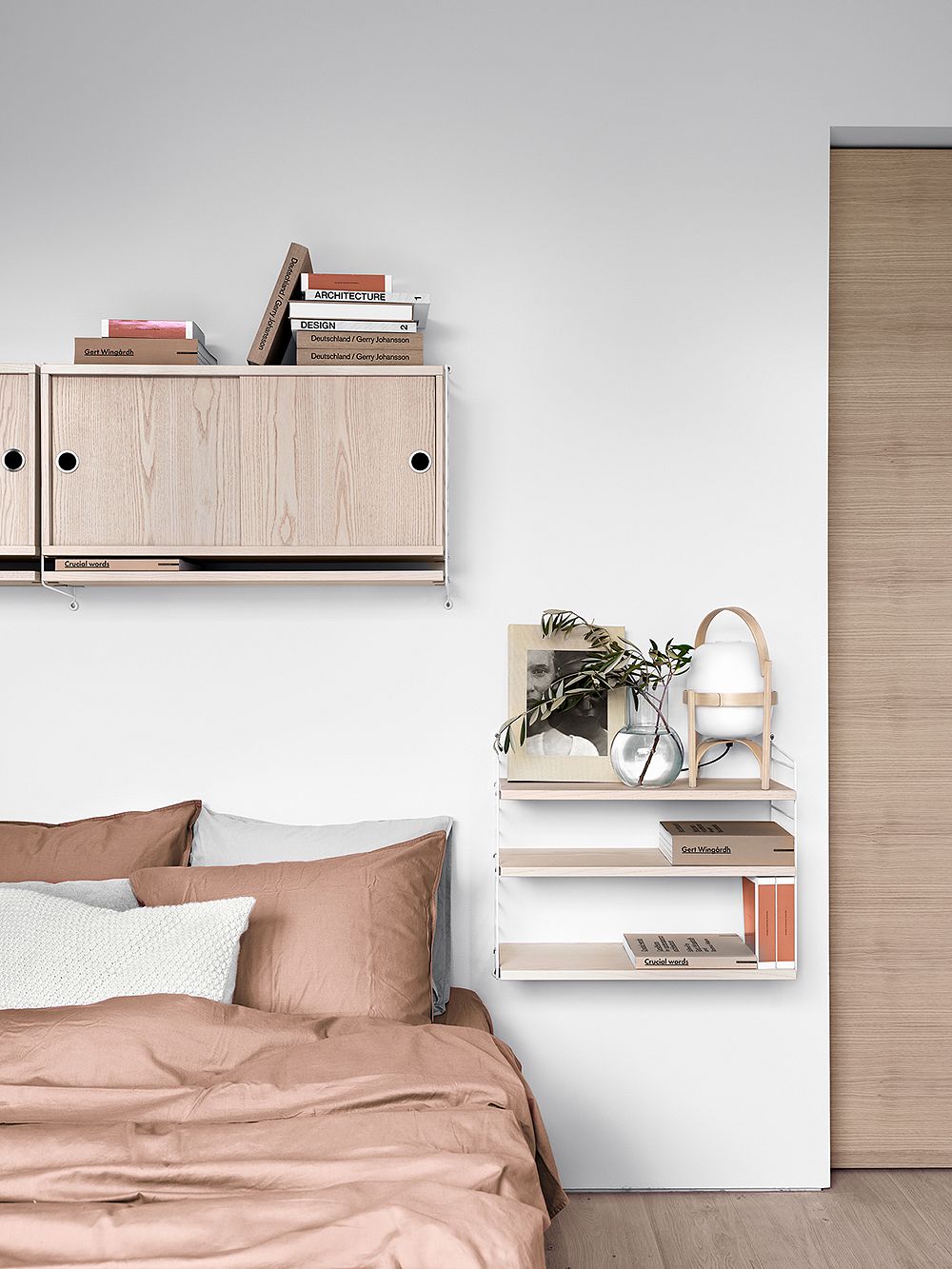 2. Add space and zest with wall-mounted shelving
Wall-mounted open shelving units and modules create extra floor space but they also feel quite intriguing with all the small treasures on show. String Furniture's classic String Pocket -shelves let you create the ensemble you need. Fill the shelves with all your most beloved books, ornaments, and souvenirs and make the room look like you.
• String Furniture's String Pocket -shelf >
• All shelves >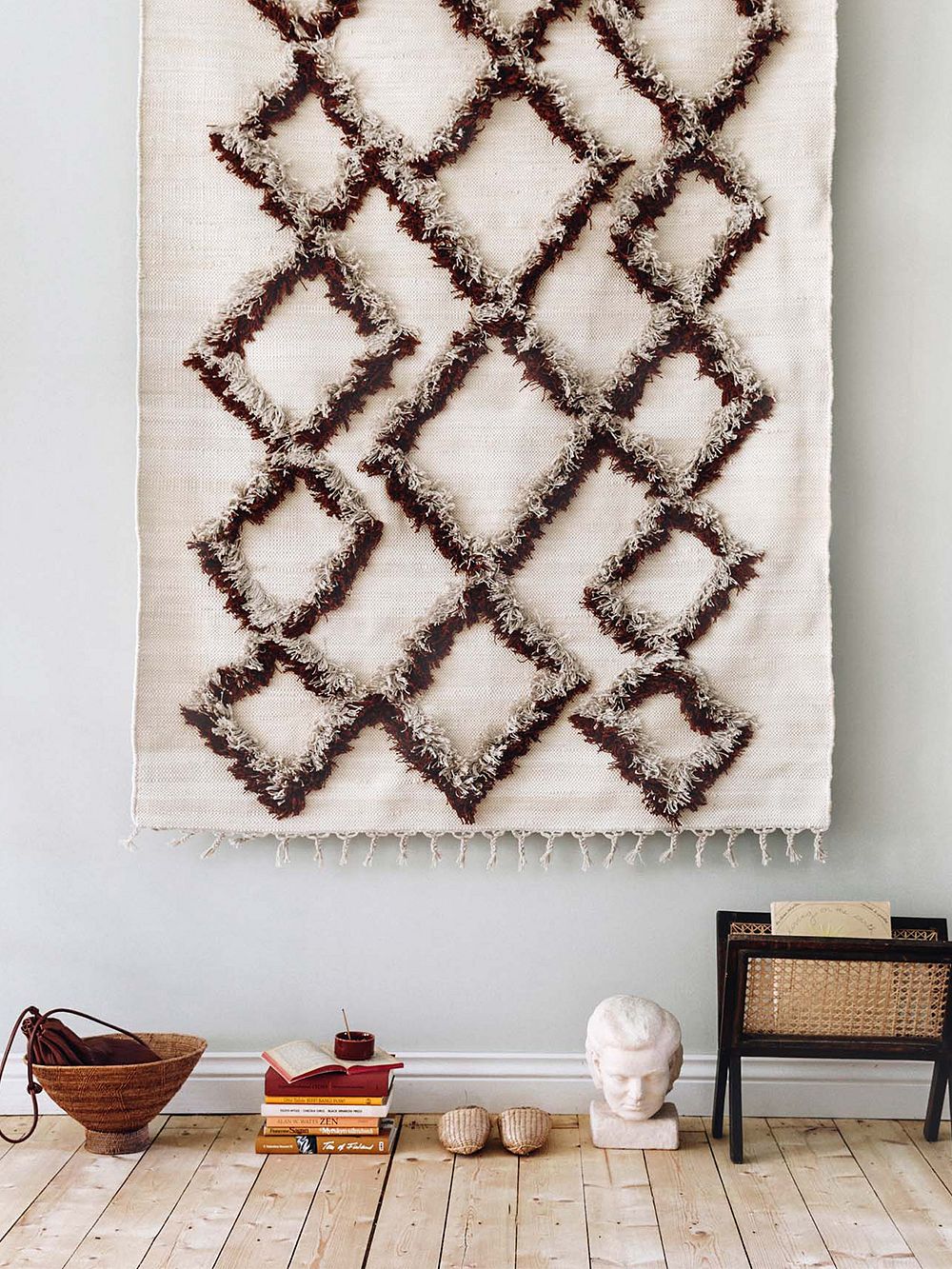 3. Opt for a wall hanging
A traditional tapestry wall hanging looks just as cozy in a modern home, and it also adds to the ambiance by softening the acoustics of the room. Created by design duo Saana & Olli for Finarte, the Tie rug combines a classic cotton rug with a playful tapestry-like pattern and can just as well be hung on the wall.
• Finarte's Tie rug >
• All rugs and carpets >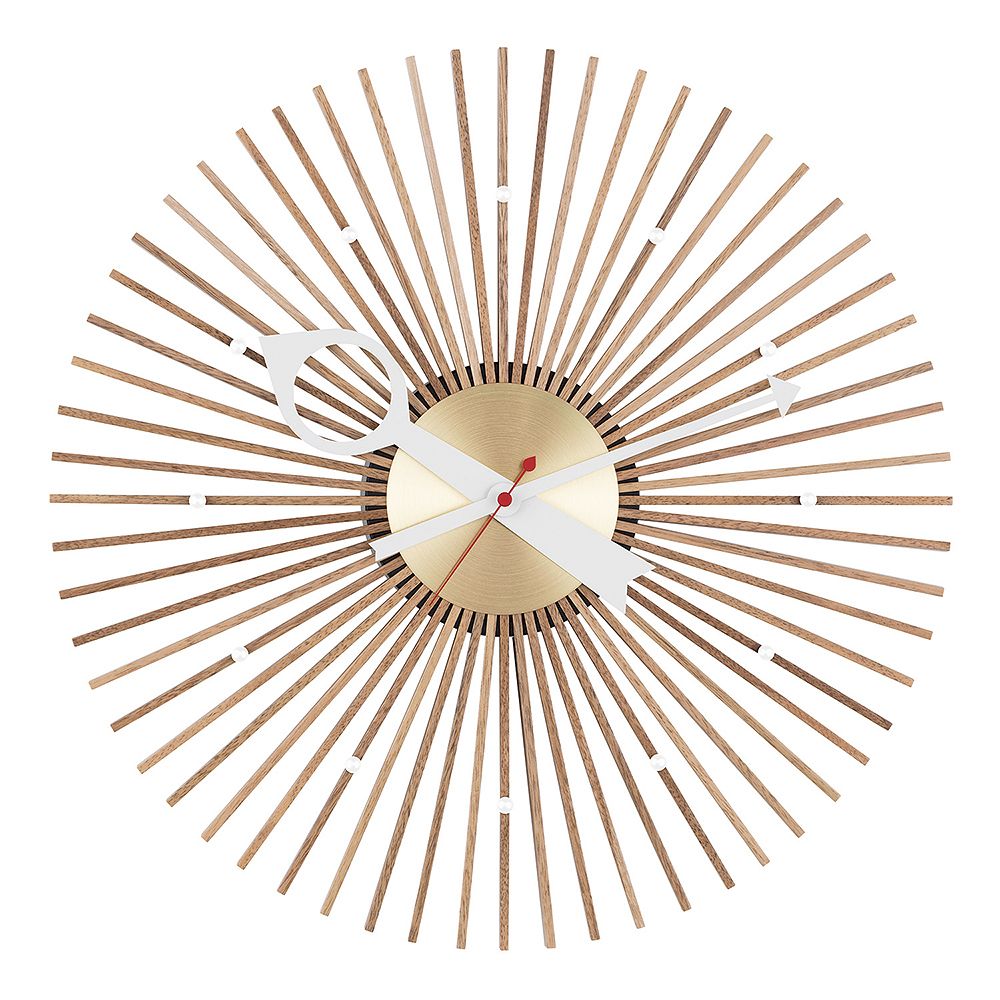 4. Decorate with both form and function
A wall clock is undeniably functional, but it can also be the charming centerpiece of a space. Vitra's Popsicle Clock designed by George Nelson is an iconic and impressive classic that will take its place in any room. The high-quality clock is perfected with delightful details that carry a distinctive mid-century modern feel.
• Vitra's Popsicle Clock >
• All wall clocks >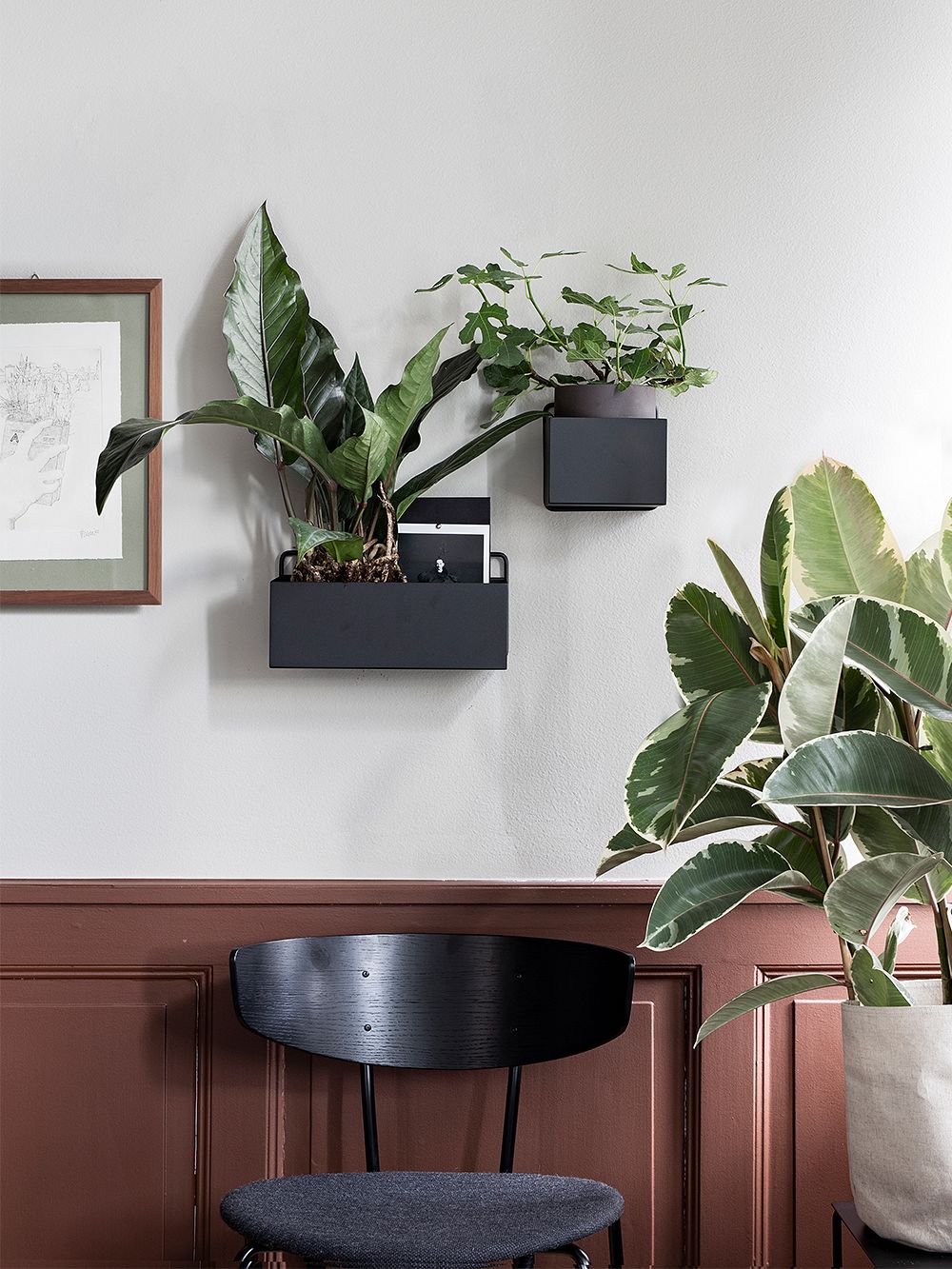 5. Go for a green wall
House plant goals: a jungle. Ferm LIVING's Wall Box planters let you take your indoor garden literally on a whole new level. Fill the fun wall-mounted boxes with untamed trailing vines or choose a collection of cacti and succulents for a more minimalist look.
• Ferm LIVING's Wall Box planter >
• All plant pots and planters >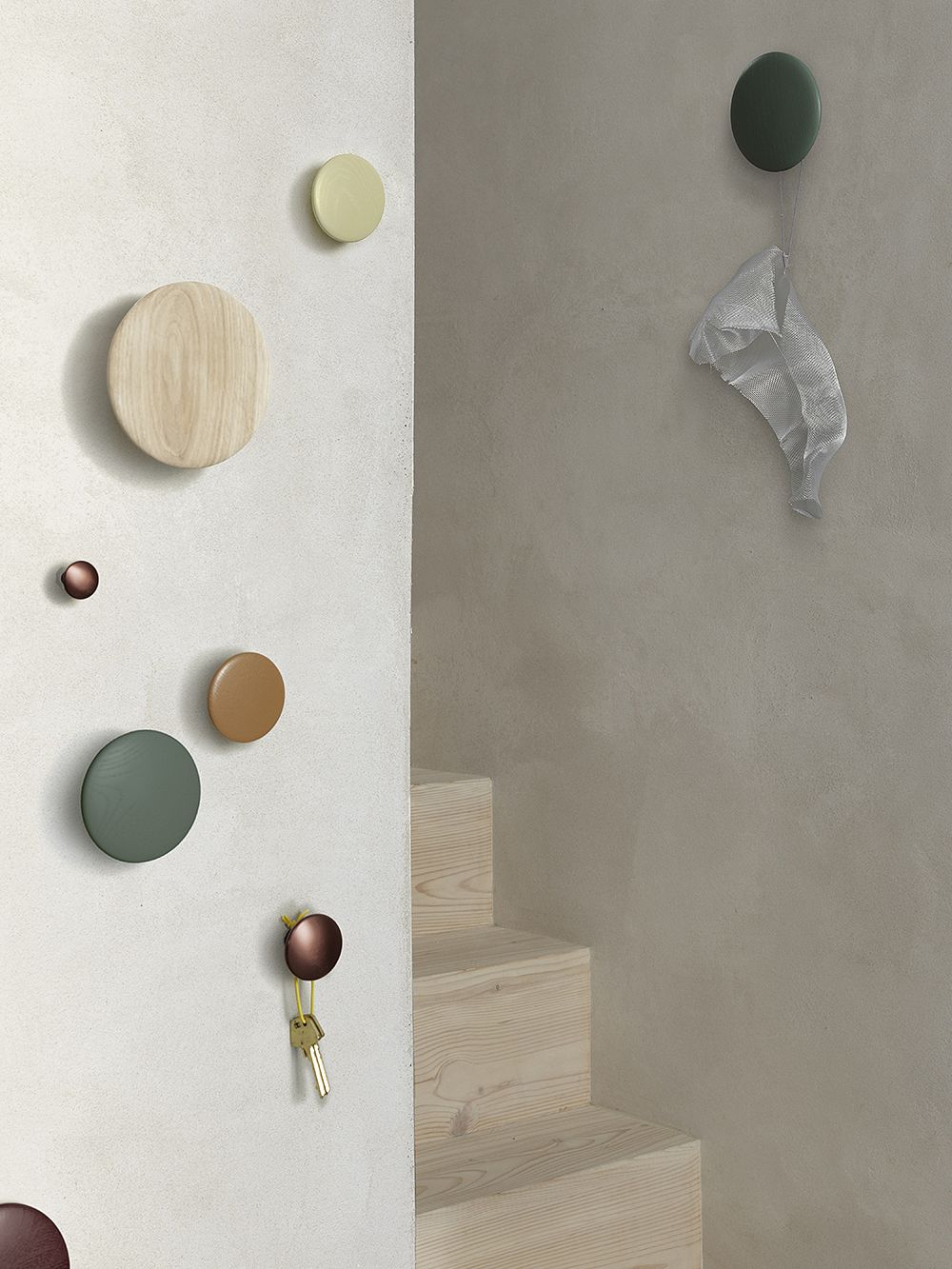 6. Try a collage of coat hooks
Create a beautiful yet practical wall decoration by mixing and matching wall hooks. The hooks are perfect for storing and displaying clothes and accessories, and you can also use them to hang a petite pendant lamp. Muuto's Dots collection features wooden, ceramic, and metallic hooks that go together seamlessly.
• Muuto's Dots Wood coat hook >
• All wall hooks >
More wall decor inspiration:
• Mirrors at Finnish Design Shop >
• Wall lamps at Finnish Design Shop >
Text: Mira Ahola Images: Manufacturers