The Stockholm Furniture Fair and Stockholm Design Week 2023 were organized in February, and the city was bustling with interesting exhibitions and events. The Finnish Design Shop team was there to explore new launches and trends – check out our picks from Stockholm!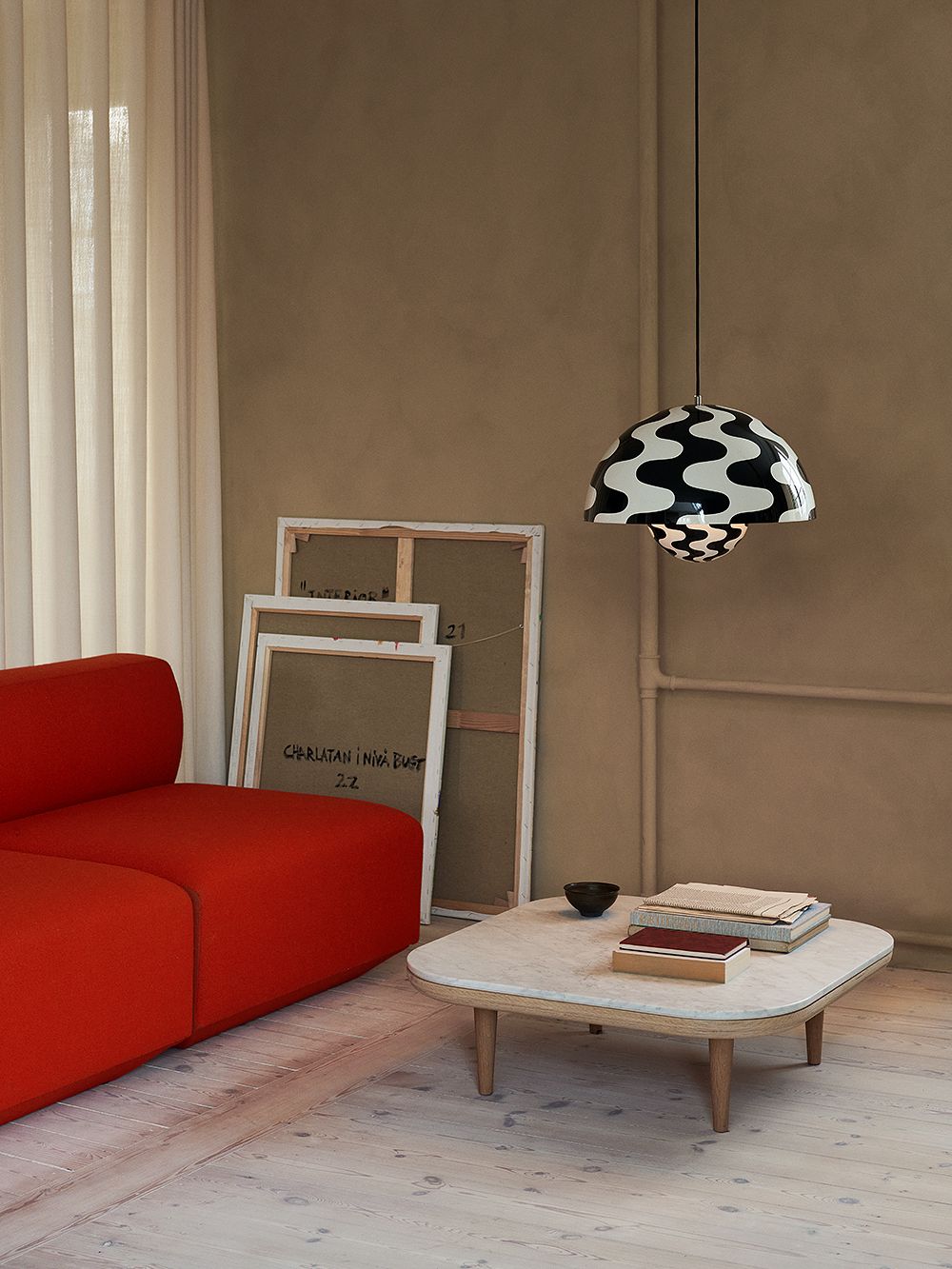 &Tradition
Danish brands &Tradition and HAY gave a preview of their spring novelties at the Gulled showroom in Södermalm. &Tradition presented, among other things, the new Flowerpot lamps, which have already arrived at Finnish Design Shop. The popular lamps by Verner Panton are now available in new colors.
HAY introduced a new collection of outdoor furniture as well as a stunning wine-red addition to the Palissade collection (we'll tell more about these very soon!). We noticed that several well-known Danish brands skipped the Stockholm Design Week this year – the focus might already be on 3 Days of Design, a design festival organized in Copenhagen in early June.
• All &Tradition products >
• All HAY products >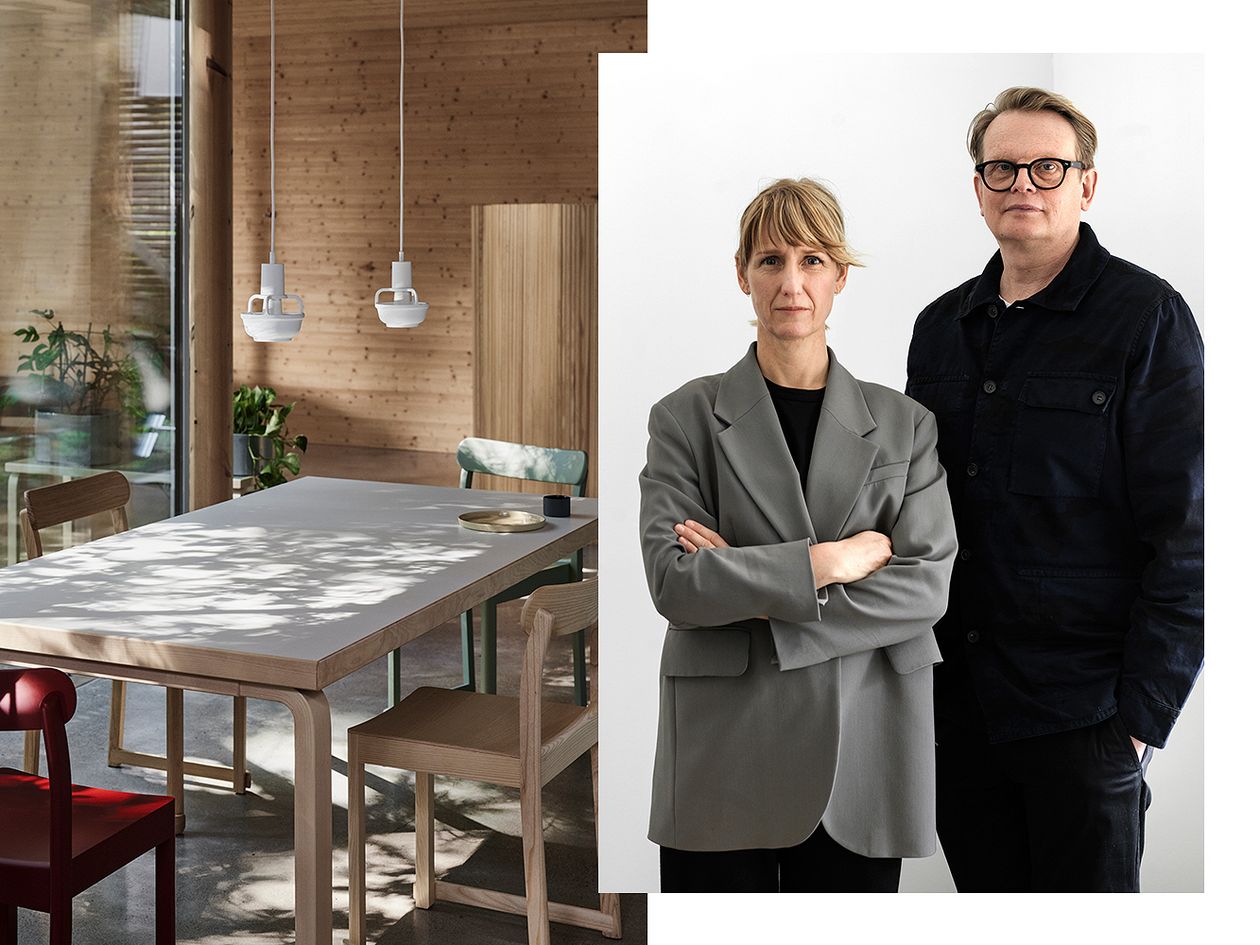 Artek
The Swedish TAF Studio has designed a new Kori lighting collection for Artek, consisting of three pendant lamps, a floor lamp and a table lamp. The Kori luminaires are made in Italy and provide both direct and indirect light, a principle familiar from Aino and Alvar Aalto's design tradition. Artek's exhibition stand was designed by Stockholm-based architect Shideh Shaygan.
• Read also: The modern Kori lamps designed by TAF Studio >
• All Artek products >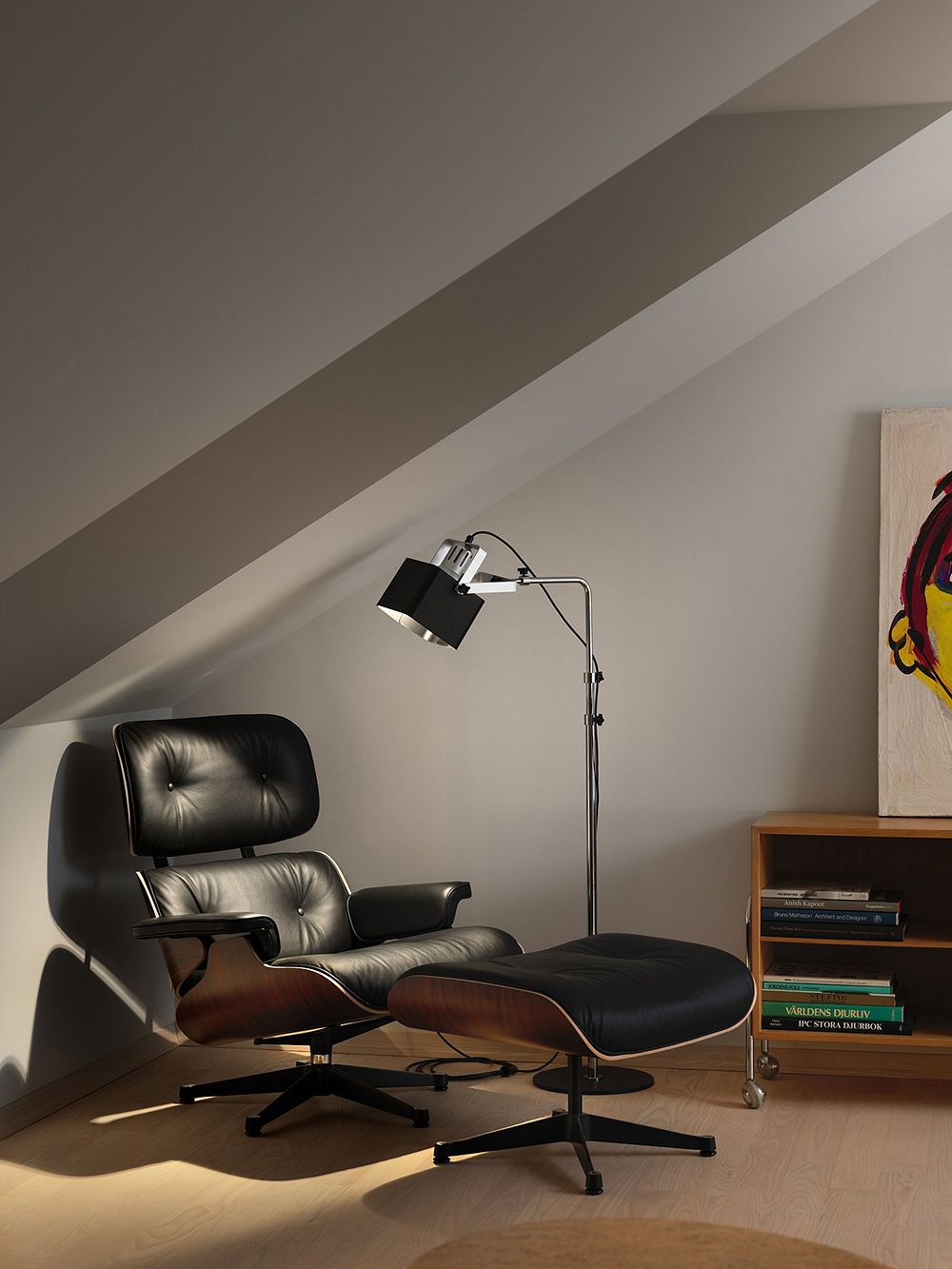 Blond Belysning
Are you a fan of Yrjö Kukkapuro's furniture? Now you can also admire Kukkapuro's lighting, as the Swedish brand Blond Belysning has put Kukkapuro's Series 100 lamps back into production. Inspired by industrialism and photography studios, Kukkapuro originally designed the lamps for his own studio home in the 1960s, and their modern design language makes them particularly suitable for loft apartments or offices.
• All Yrjö Kukkapuro products >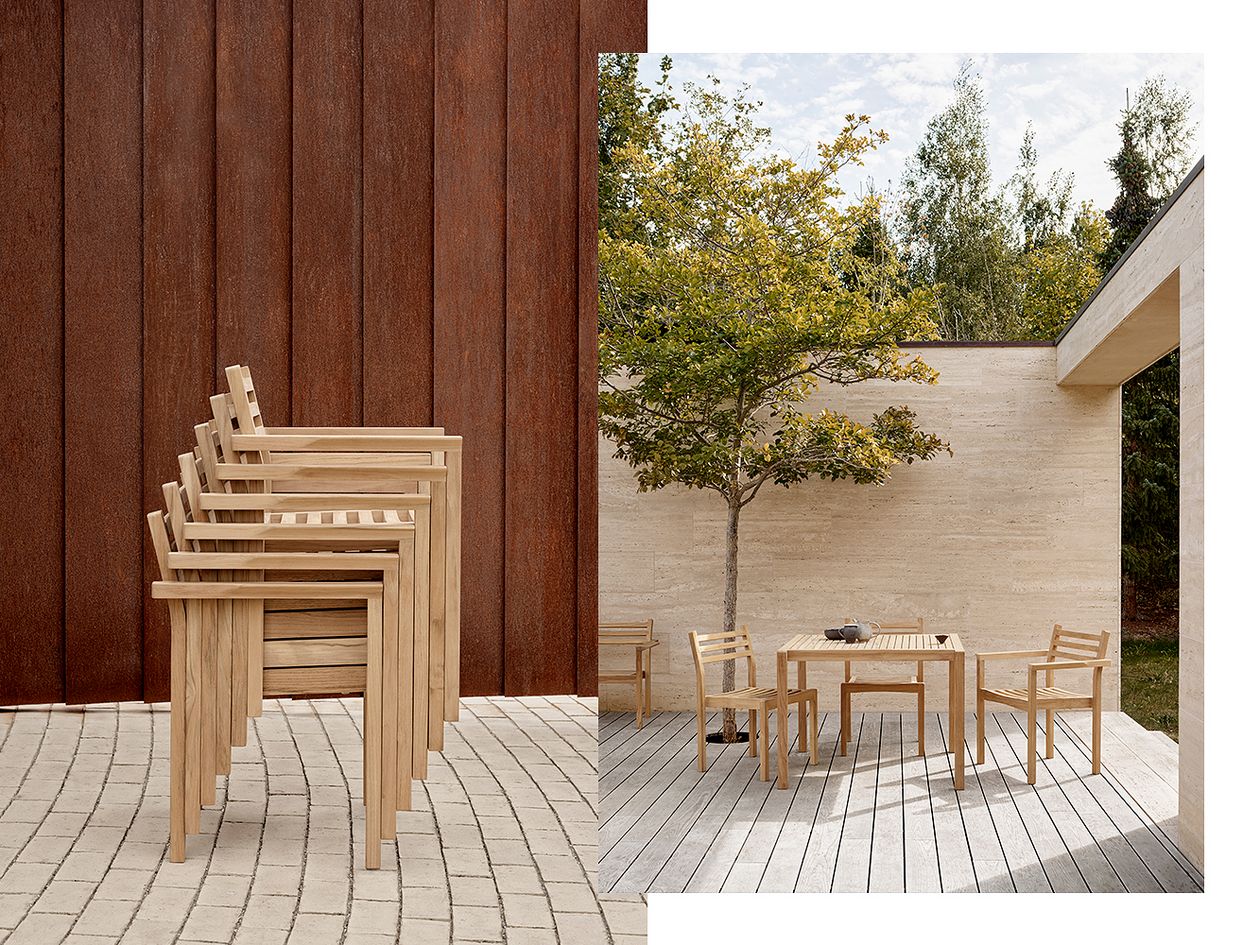 Carl Hansen & Søn
Carl Hansen & Søn introduced the 11-piece AH patio furniture collection, designed by Danish architect Alfred Homann. The teak wood chairs and tables are stackable, which makes them easy to store. As usual for Carl Hansen & Søn, the wooden joints are skillfully finished, and quality has not been compromised.
• All Carl Hansen & Søn products >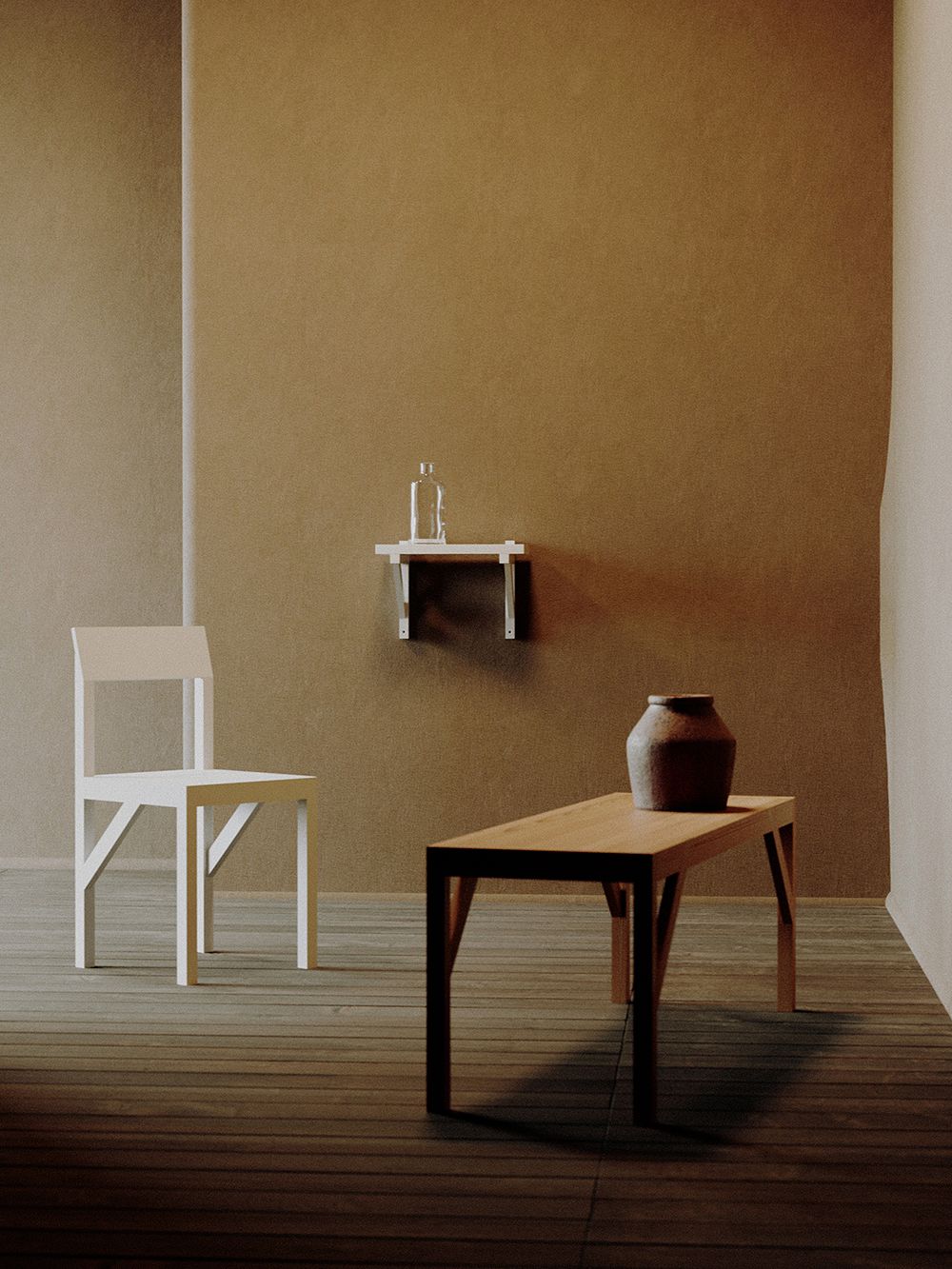 Frama
Frama launched the new chairs, tables and shelves of the Bracket series at the classic Konstnärsbaren restaurant in central Stockholm. Made of solid pine, the Bracket collection was designed in collaboration with Copenhagen-based design studio Frederik Gustav. The collection was inspired by traditional wooden furniture, and its name comes from the support bracket, which also serves as a unifying visual element of the collection.
---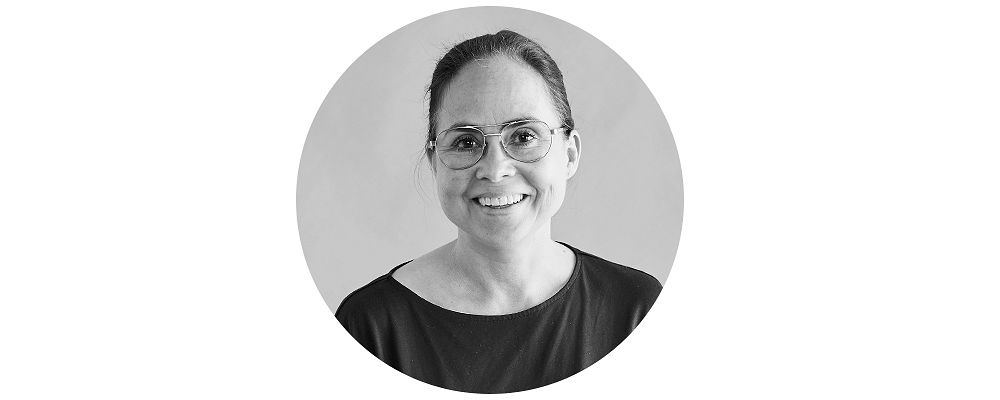 "THIS YEAR in Stockholm, many brands – such as Frama – opted for showrooms or other displays in the city instead of the actual fair. For me, these collaborations and exhibitions that break down boundaries in surprising locations are clearly more inspiring than traditional fair booths. One interesting example was the Älvsjö Gård mansion next to the fair hall, where experimental designs were on display for the first time, along with unique pieces from galleries and designers combining art and design.
Traditional fairs now seem to be in search of their form. I believe that in the future, at least for consumer brands, there will be a shift towards showroom events in the city. It is also more sustainable not having to build temporary fair booths." 
Hanna Mäkelä, Finnish Design Shop
---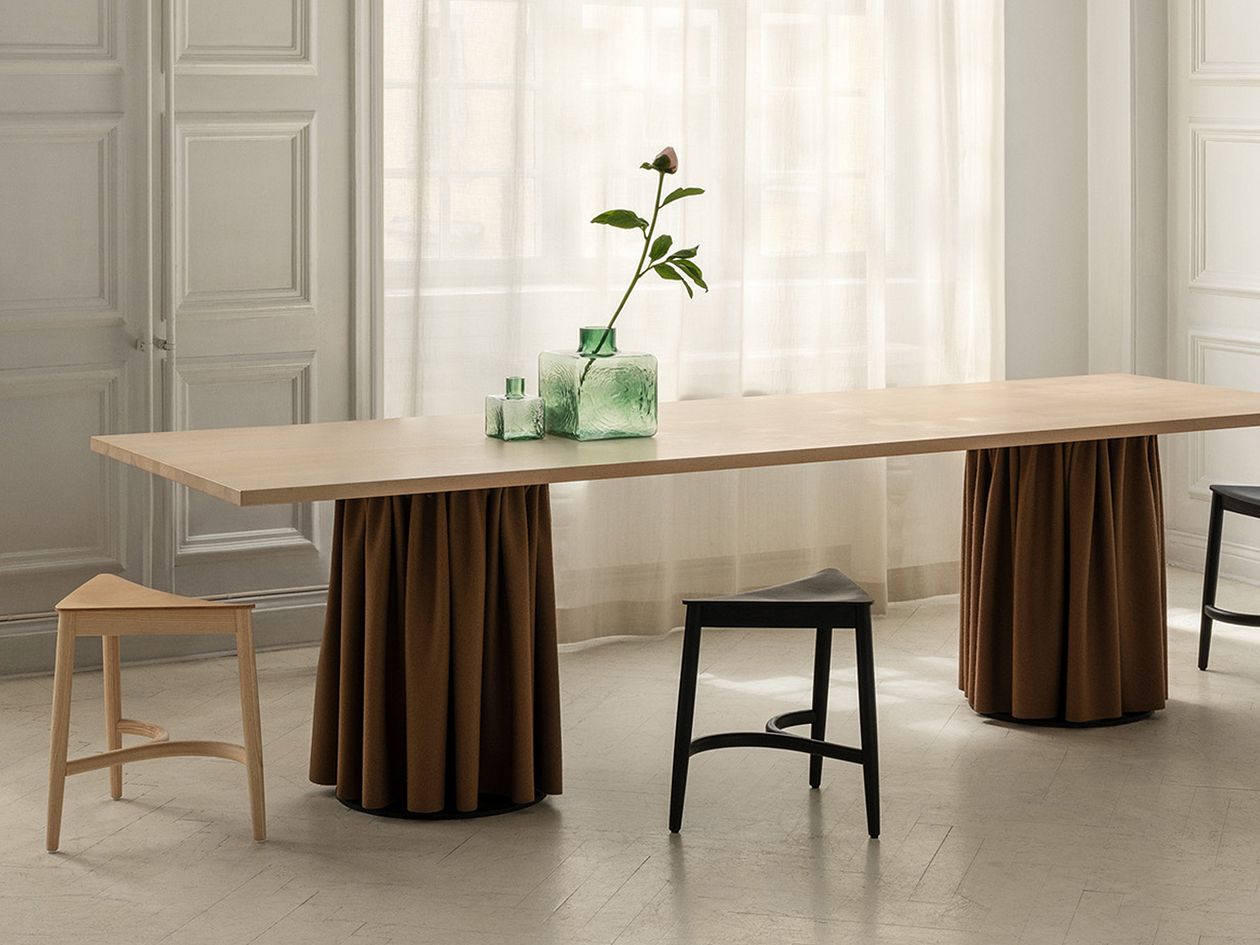 Fogia
Among Fogia's new launches were the Bollo bar stool from Andreas Engesvik's popular collection and the sleek lounge chair and sofa from the Barba collection. Design Stories editorial team was particularly fond of Inga Sempé's elegant wooden stool Tripot, which was also published at the fair.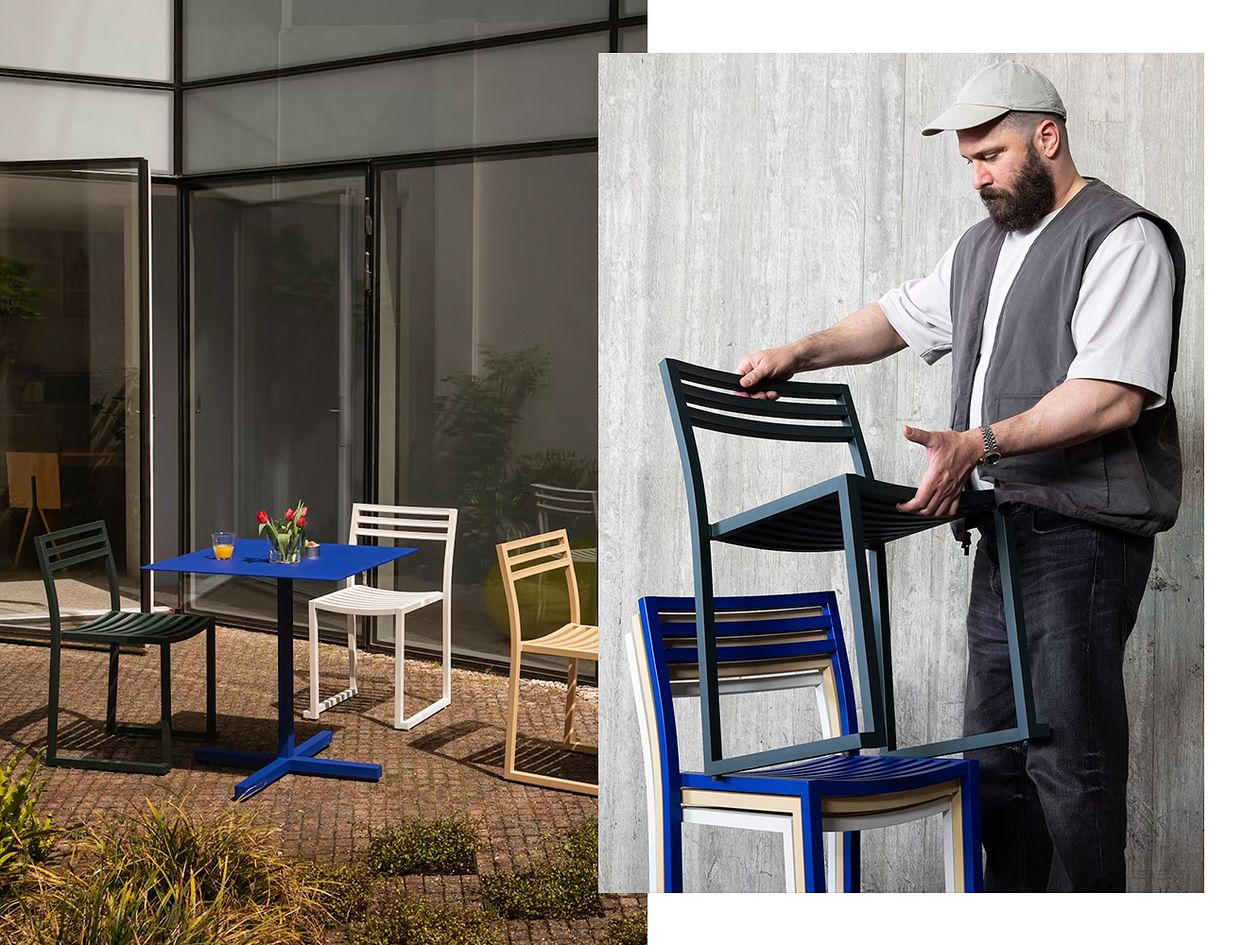 Hem
Hem took a step outside by expanding its range to include its very first outdoor furniture. Designed by Philippe Malouin, the Chop collection is defined by a simple yet distinctive design language and emphasized by dynamic colors, such as vibrant ultramarine blue. The lightweight metal chairs are stackable.
• All Hem products >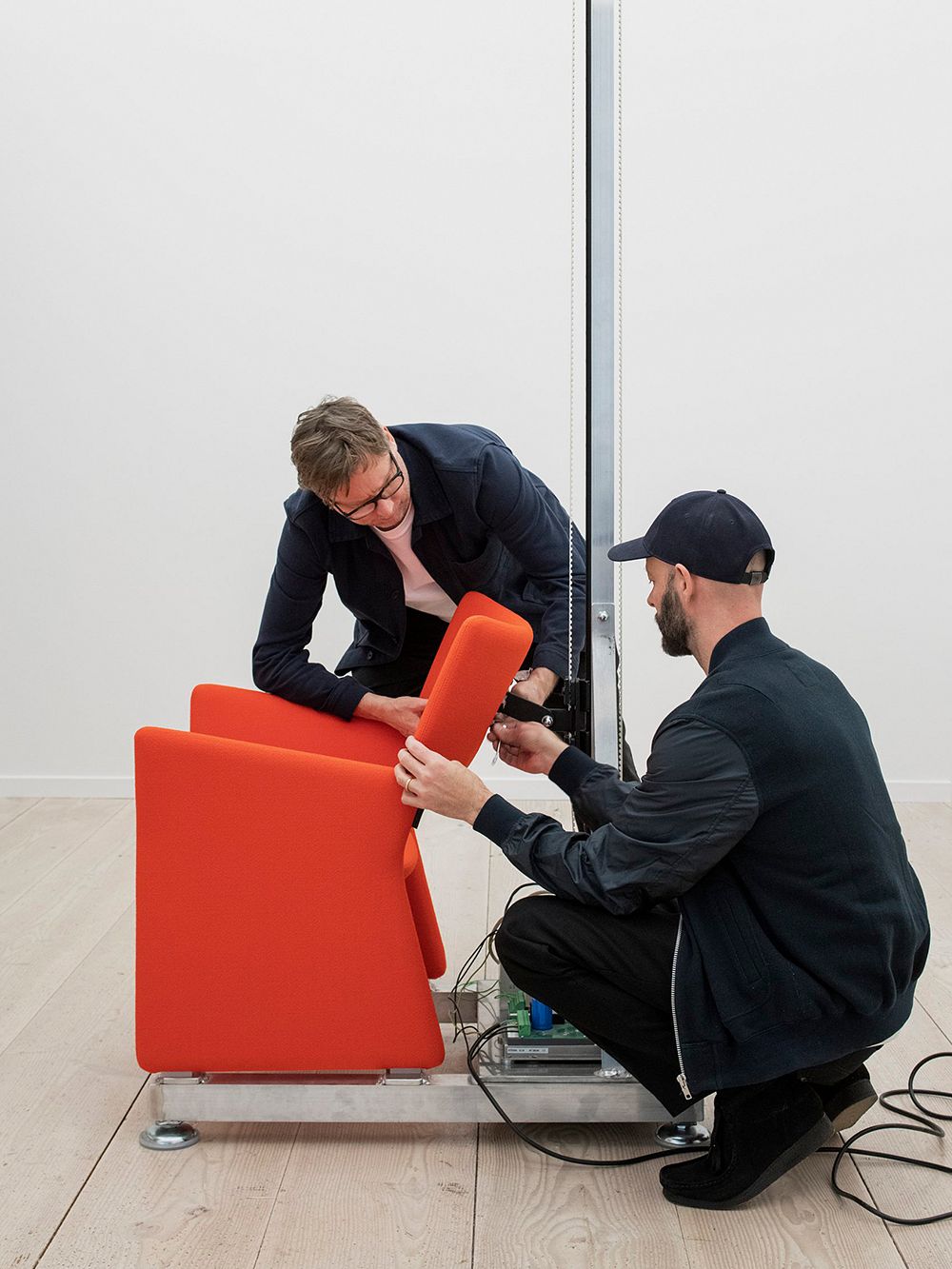 Massproductions
Massproductions was successful at the Scandinavian Design Awards, receiving the Manufacturer of the Year Award and Furniture of the Year Award for Chris Martin's 4 PM chaise longue. One of the most interesting events of Design Week was Massproductions' exhibition at Sven-Harry's Art Museum. Moving in the borderland between design and art, the exhibition searches for the "X-factor" of design: the thing that turns good design into excellent. The exhibition Sculptures from the Factory will be open until March 19, 2023.
• All Massproductions products >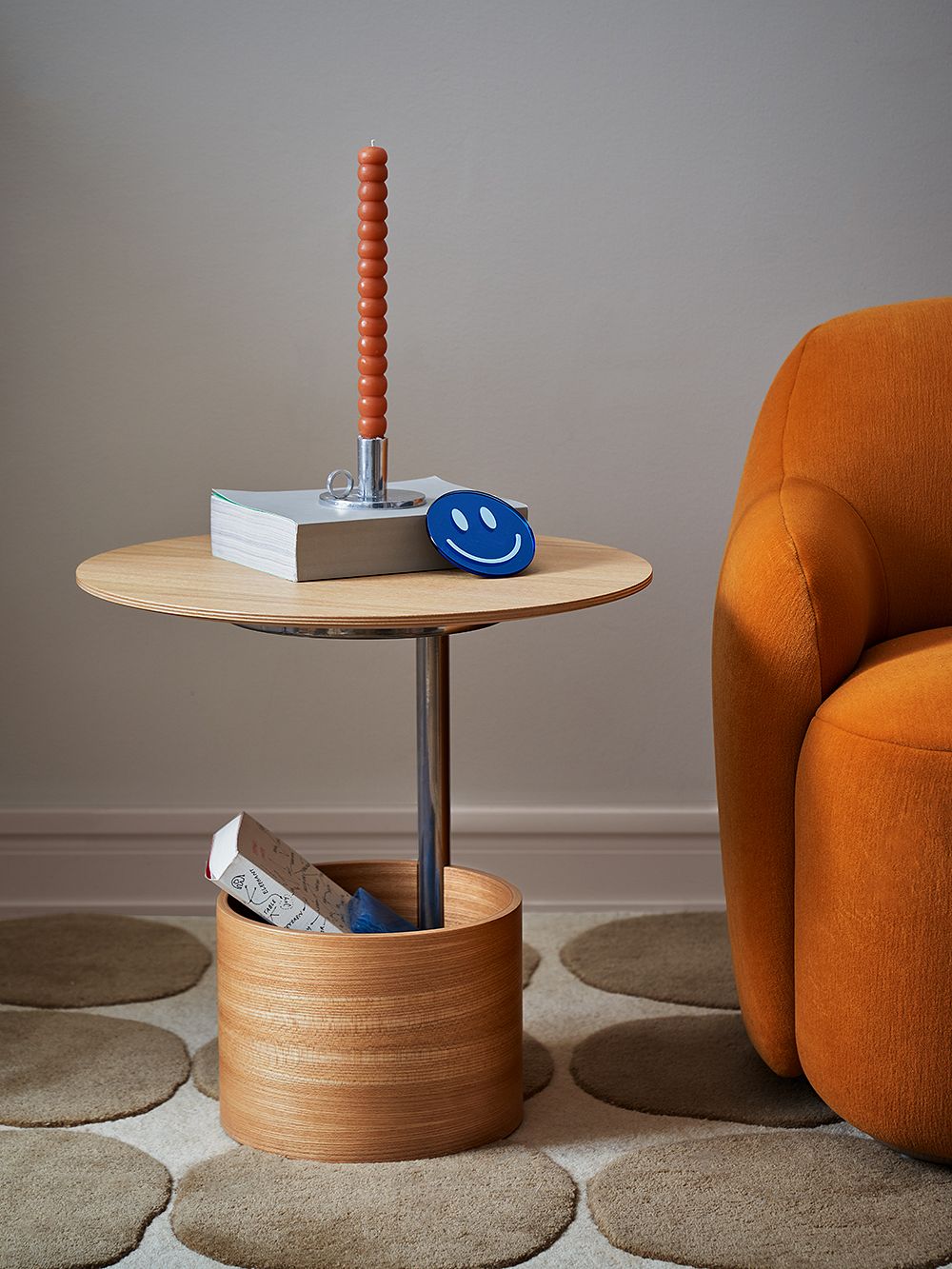 Maze
One of the recognitions in the Scandinavian Design Awards came to Finland when Antrei Hartikainen won the Rising Star of the Year category. Design Stories congratulates the designer! At the fair, Maze showcased Hartikainen's new Parasol coffee tables, which were named after a parasol type. The tabletop seems to be floating on top of a metal tube, and the base provides space for storage. The tables come in two sizes, and, according to the manufacturer, it was a real challenge to make the structure sturdy enough, especially with the larger table – but they succeeded in cooperation with the Swedish company Steel Nova.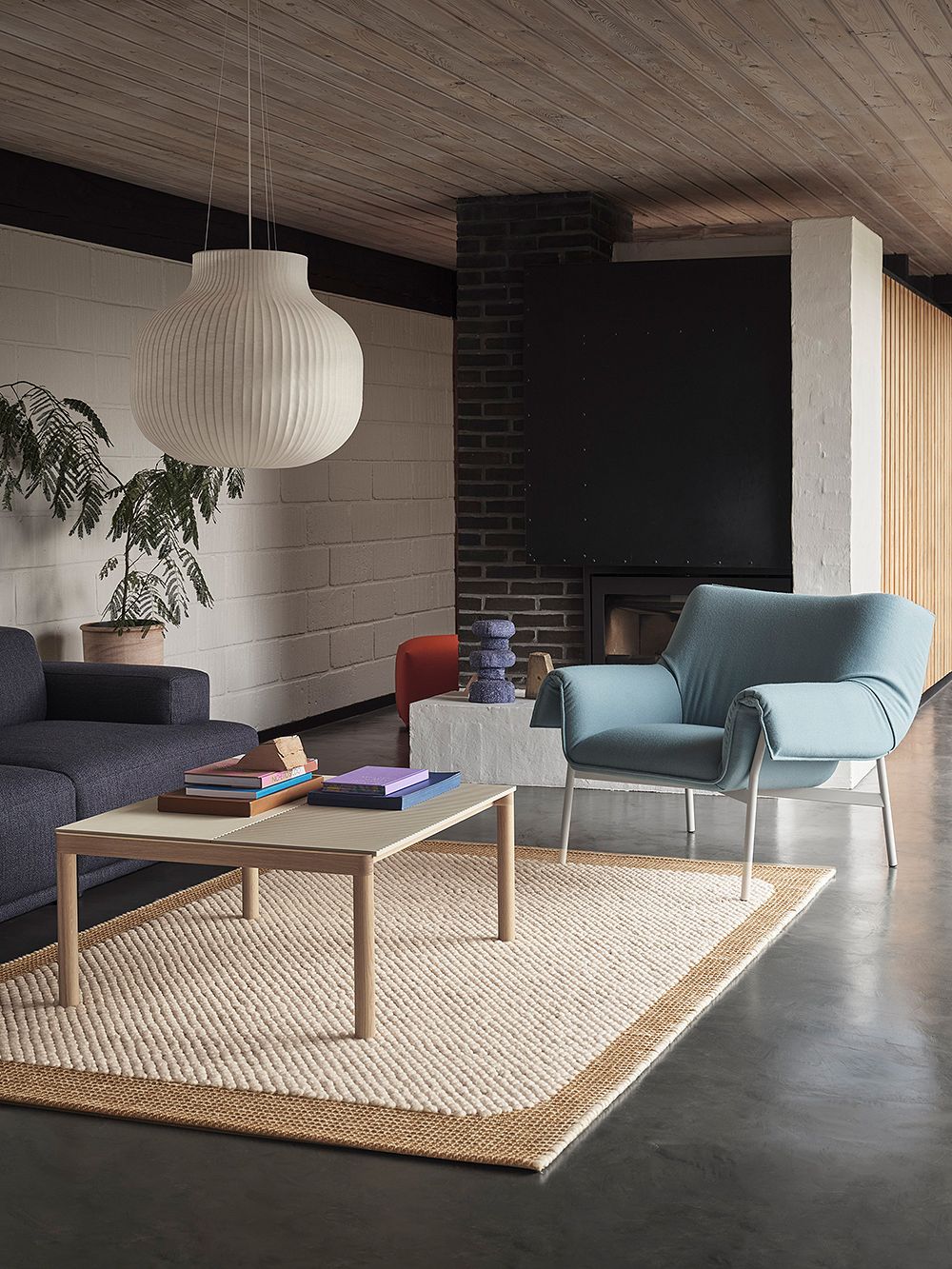 Muuto
Muuto's spring launches were revealed in the brand's own store on Birger Jarlsgatan. We especially liked Sylvain Willenz's Couple coffee table with detachable stone tabletops, which rest on an oak frame. These tables come with two types of tops: one is flat, and the other has a small wave pattern that gives it a nice edge. We predict that this will be a hit!
Muuto's launches also included the Ease table lamp, which is suitable for outdoor use, and Normal Studio's Wrap Lounge Chair. The armchair gets its name from its blanket-like upholstery, which seems to be thrown over the chair's steel frame.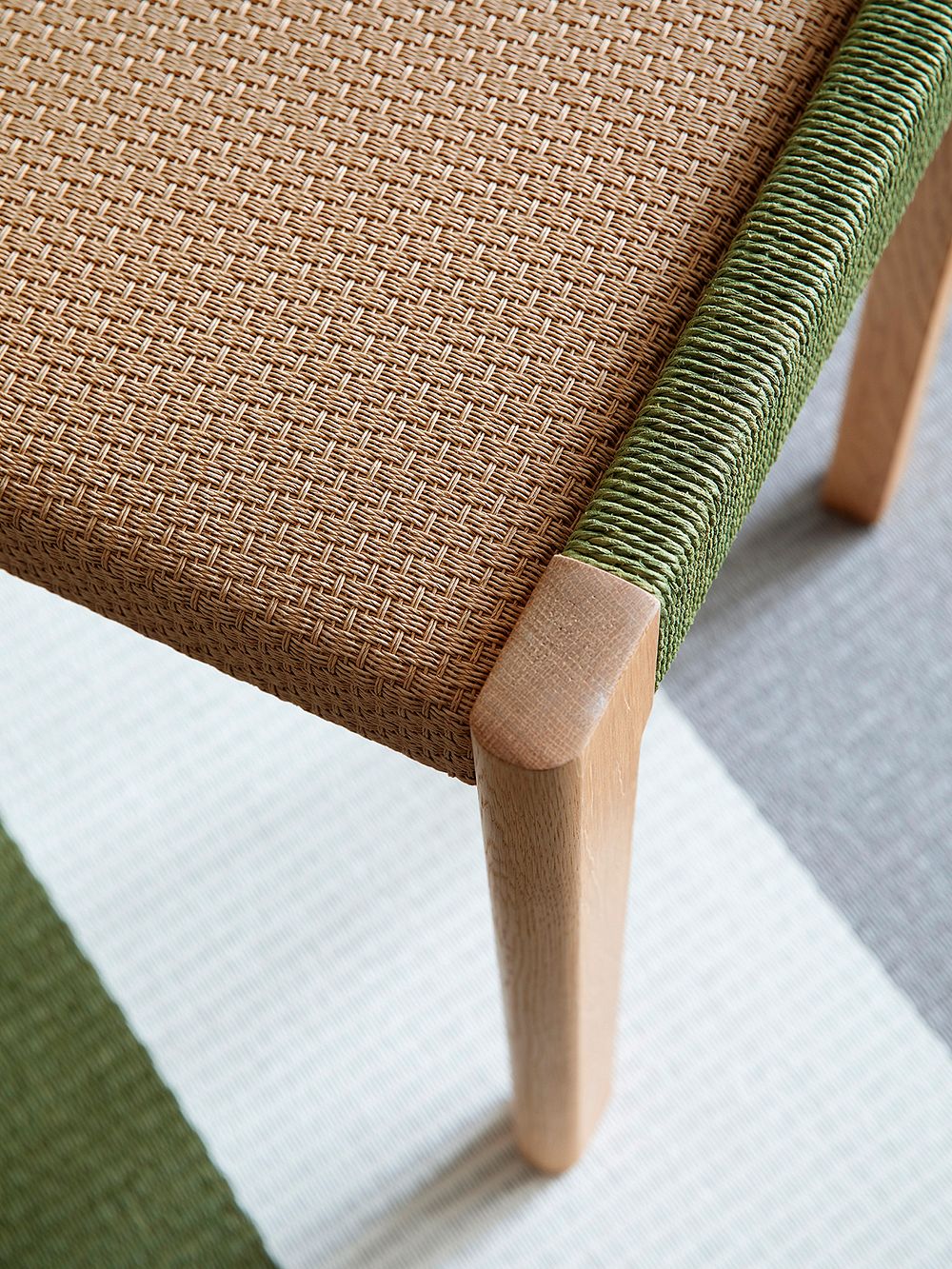 Nikari + Woodnotes
As usual, the Finnish brands Nikari and Woodnotes attended the fair together. Nikari introduced Kari Virtanen's spoke-back chair Storia and the December lounge chair in black leather upholstery, which gave the well-known chair a completely new look! Woodnotes, on the other hand, opted for green, which could be seen in the Avenue carpet and Jenni Roininen's Detalji bench, which is upholstered in the Woodpecker paper cord fabric by Ritva Puotila.
• All Nikari products >
• All Woodnotes products >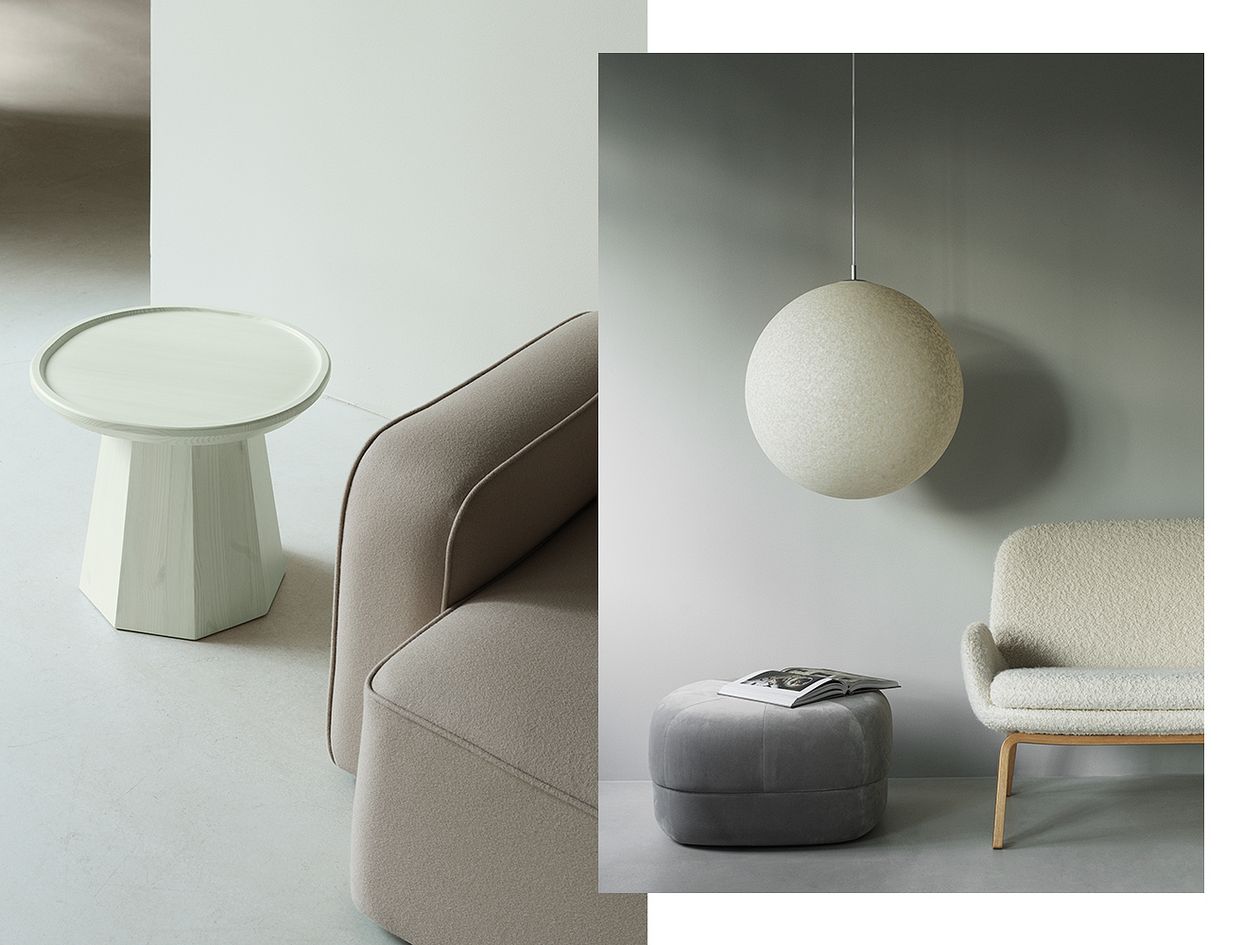 Normann Copenhagen
Normann Copenhagen's main designer Simon Legald introduced several new launches, including the Pix pendant lamp with a round shade made of recycled plastic. The shape of the shade is classic, but the recycled material gives it an interesting surface – whether the light is on or not. The fair also featured new delicate pastel color versions of Legald's Pine tables.
• All Normann Copenhagen products >
---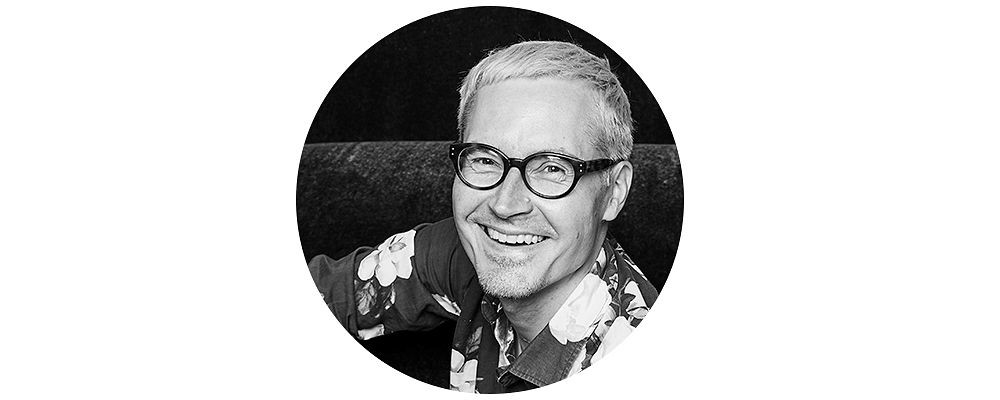 "THE STOCKHOLM FAIR always offers a diverse overview of Nordic design. Instead of extreme experimentation or opulence, a gentle coziness has taken over. Even though round shapes and painted wooden furniture were on display in many stands, my interest was drawn to how attention is best captured through sustainable quality, from structural solutions to long-lasting and well-maintained fabrics.
Colors were also used in a versatile way. In some years, the main colors of the fair have been limited to two or three. Now there was a wider spectrum of colors, ranging from reddish-brown to light yellow and moss green. Bright red and blue also stood out nicely."
Kari-Otso Nevaluoma, Avotakka magazine
---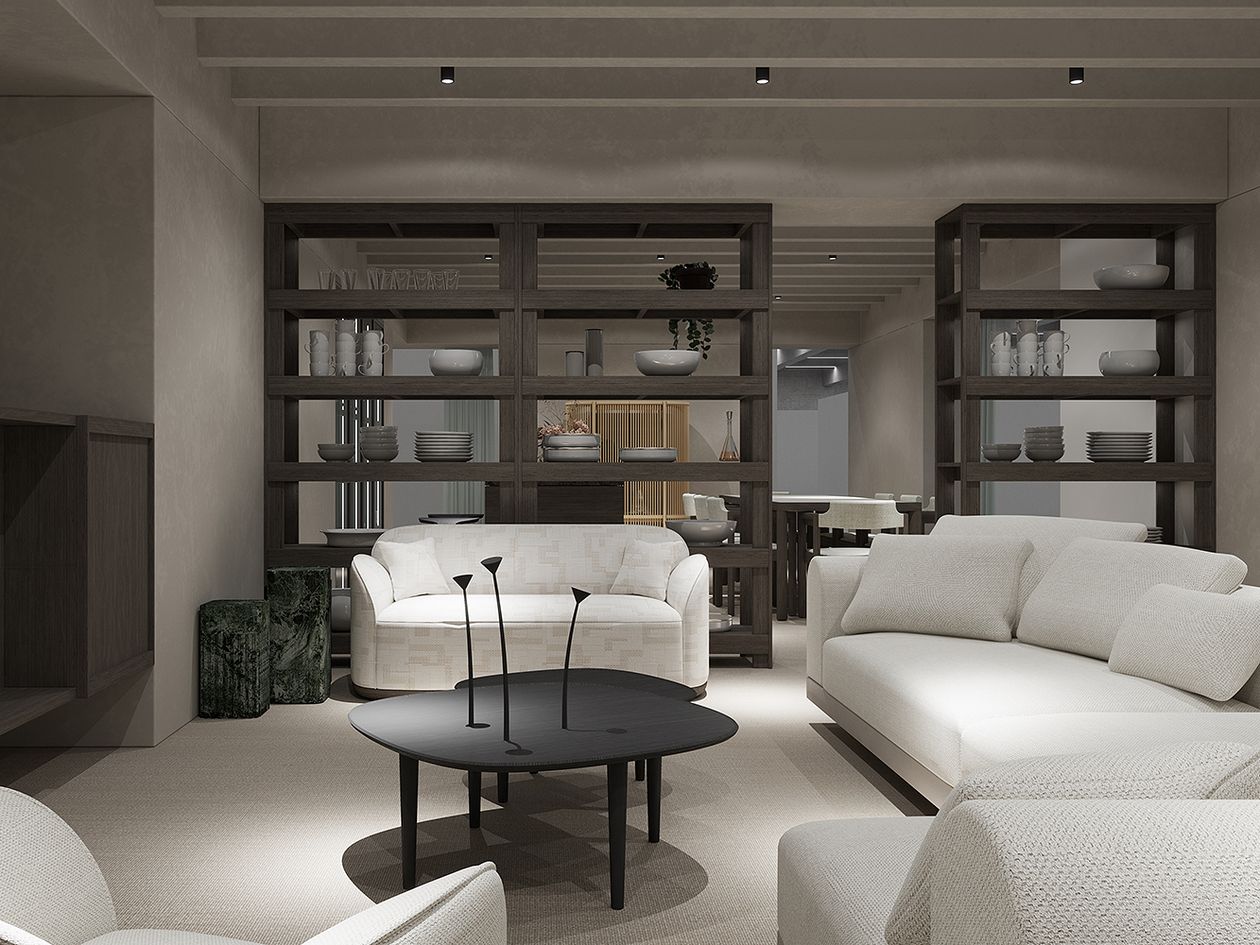 Poiat
Poiat, Saari and SAAS Instruments joined forces and brought to Stockholm their impressive Finnish Furniture Pavilion, which was described as a "mini-Milan". The impeccably curated exhibition was impressive, stood out from the rest, and gave brands a great boost. The pavilion consisted of a kitchen, living room and bathroom with furniture by Poiat, fixed furniture Harmon by Saari as well as lighting by SAAS Instruments. In our opinion, the Finnish Furniture Pavilion was one of the finest exhibits at the fair.
Secto Design
In addition to its familiar classics, Secto Design presented a new Secto 4236 corner lamp. The lamp works well also in smaller spaces and can be installed upwards or downwards. Like other Secto Design lamps, the new corner lamp is made in Finland from PEFC-certified birch.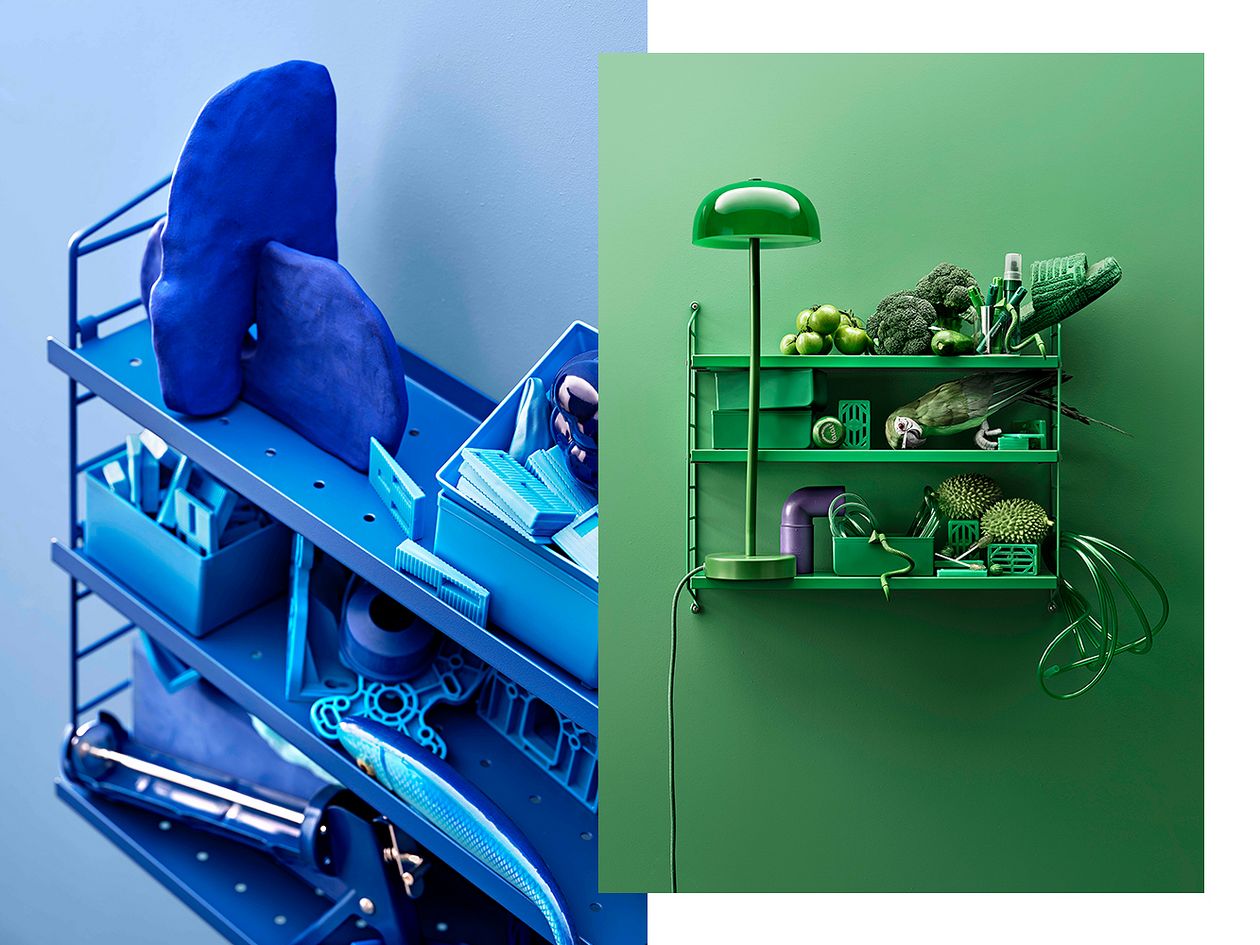 String Furniture
The perennial favorite String Pocket showed up in new bold colors: the standard model was seen in bright green and purple, and the metallic shelf in blue. The new colors will become available at Finnish Design Shop during the spring. String Furniture also launched an entirely new shelf range, Pira G2, originally designed by Olle Pira in 1954. Björn Dahlström and Anna von Schewen have updated the shelves – which also serve as room dividers – for today's needs.
• All String Furniture products >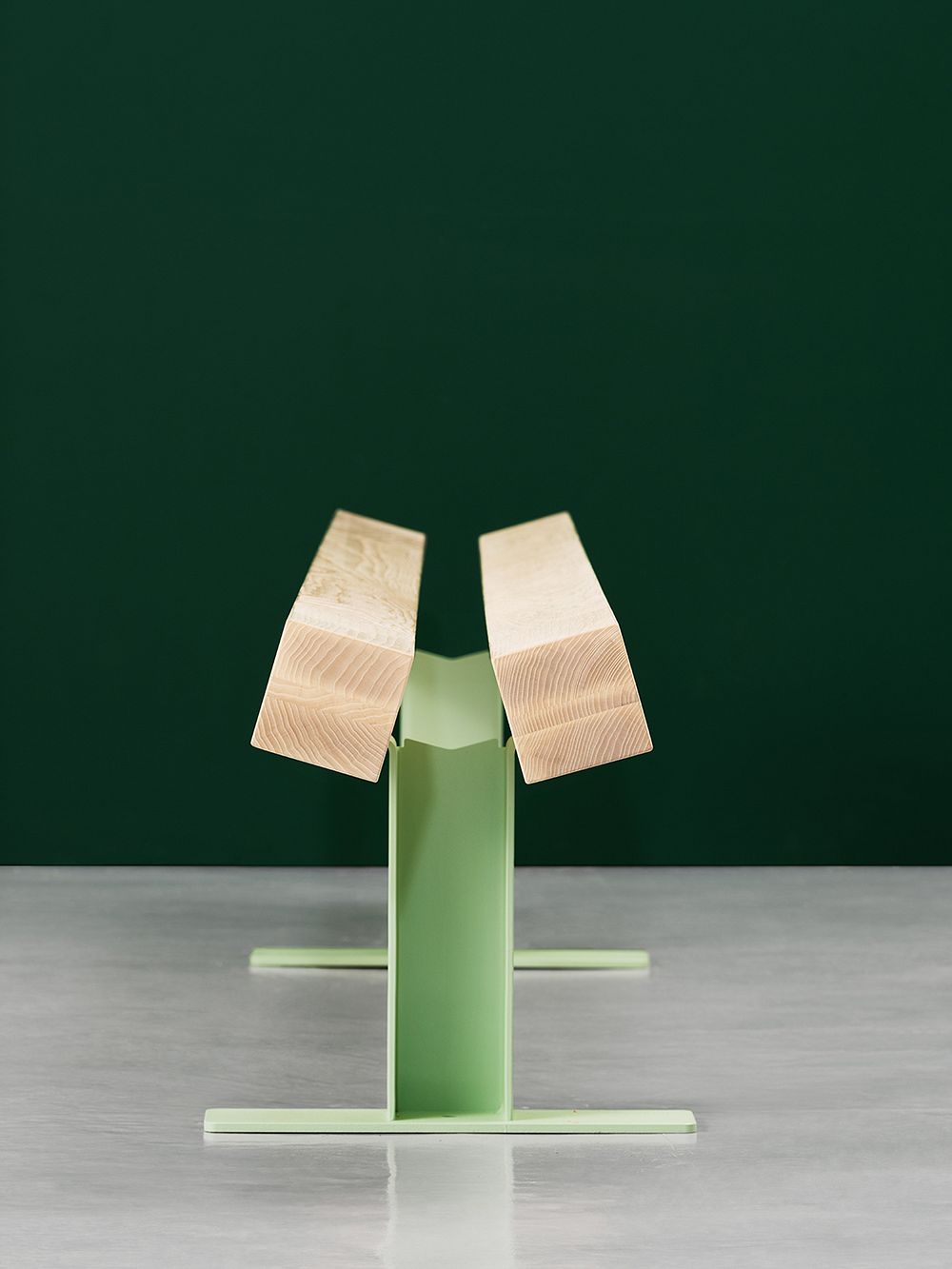 Vestre
Daniel Rybakken drew the first version of the Ypsilon bench in 2005, and now the Norwegian company Vestre has put the bench into production. Also, Rybakken's light installation Shelter was displayed on the waterfront at Skeppsholmen. The installation was inspired by Norwegian Fridtjof Nansen, who won the Nobel Peace Prize 100 years ago for his work with refugees. Rybakken's work is a reminder of this still-relevant topic.
---
Some of the new launches will become available at Finnish Design Shop in the spring.
---
See also:
• New arrivals at Finnish Design Shop >
Text: Mikko Vaija Images: Manufacturers