Functional dining room decor is a combination of high-quality furniture and practical yet beautiful details, creating the perfect space for spending quality time together. We chose five products for a stunning dining area do-over.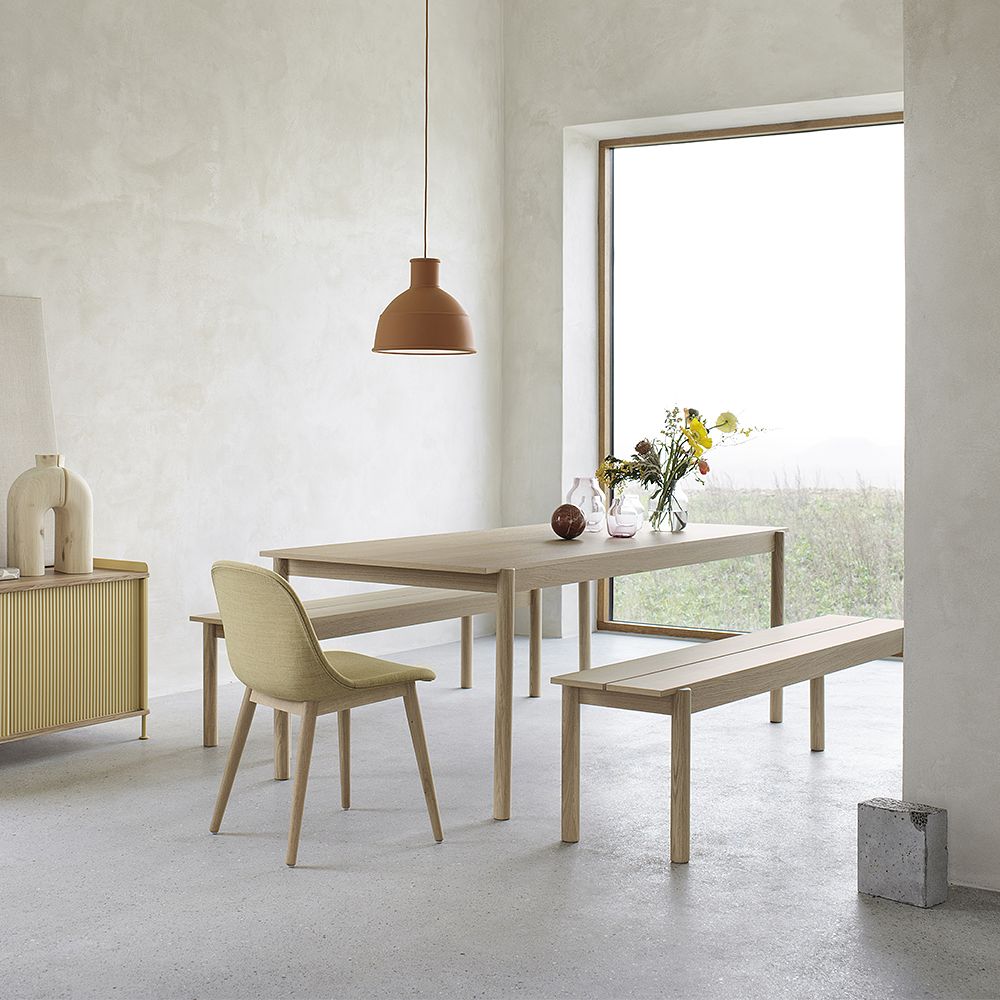 Muuto: Linear Wood dining table
A dining table is the indisputable center of the dining area and as such, it needs to be truly timeless both in form and quality. Muuto's Linear Wood dining table designed by Thomas Bentzen is a functional addition to the dining room, perfected with delightfully distinctive details. Continue the streamlined look into the terrace or garden with the Linear Steel table, designed for outdoor use.
• Muuto's Linear Wood dining table >
• All dining tables >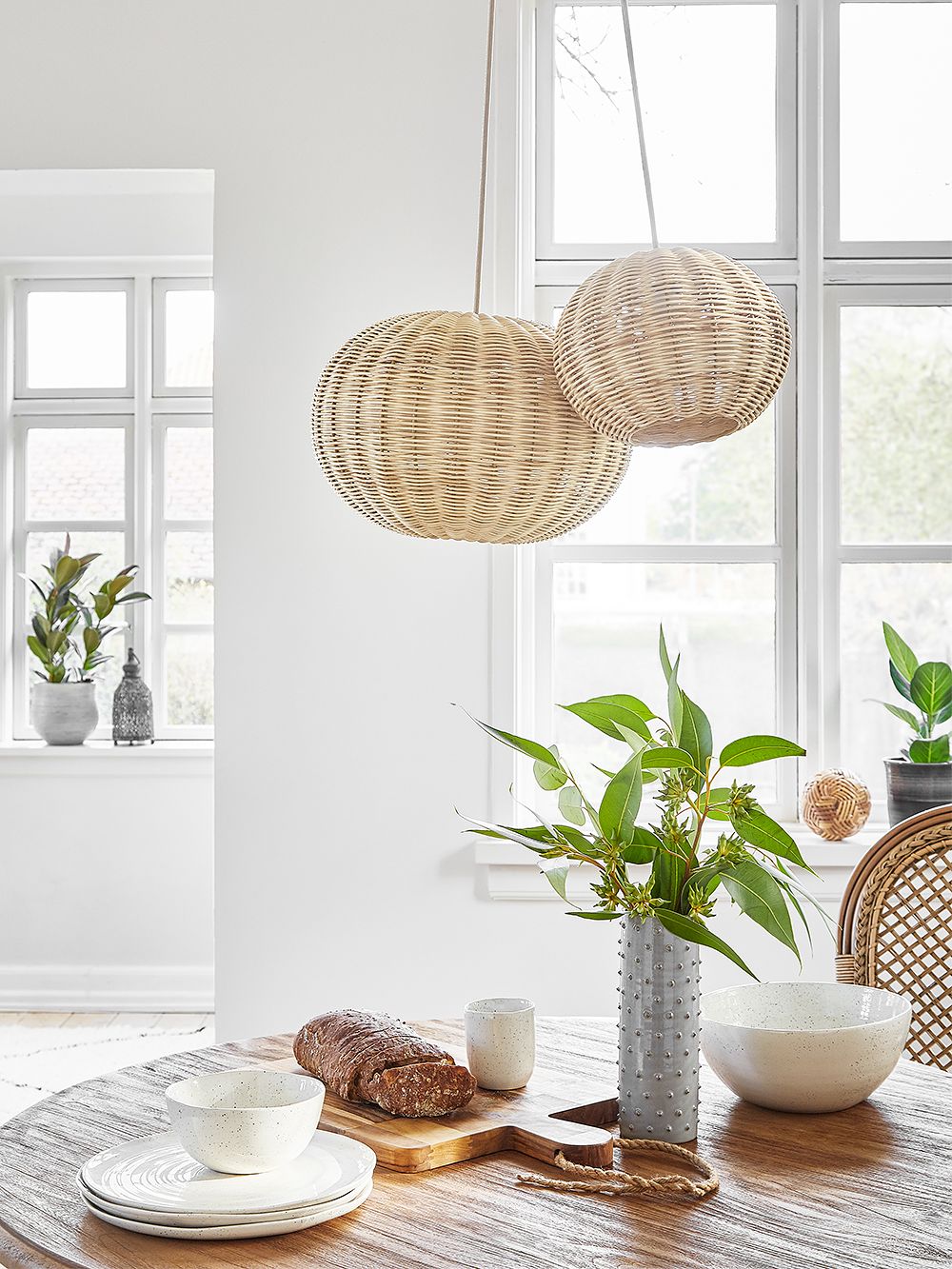 Sika-Design: Tangelo pendant
Diningroom lighting is first and foremost a matter of heart and soul. Sika-Design's Tangelo pendant designed by Thomas Bentzen diffuses the light into soft, ambient rays. The earthy tone of natural rattan carries a calming effect.
• Sika-Design's Tangelo pendant >
• All lighting >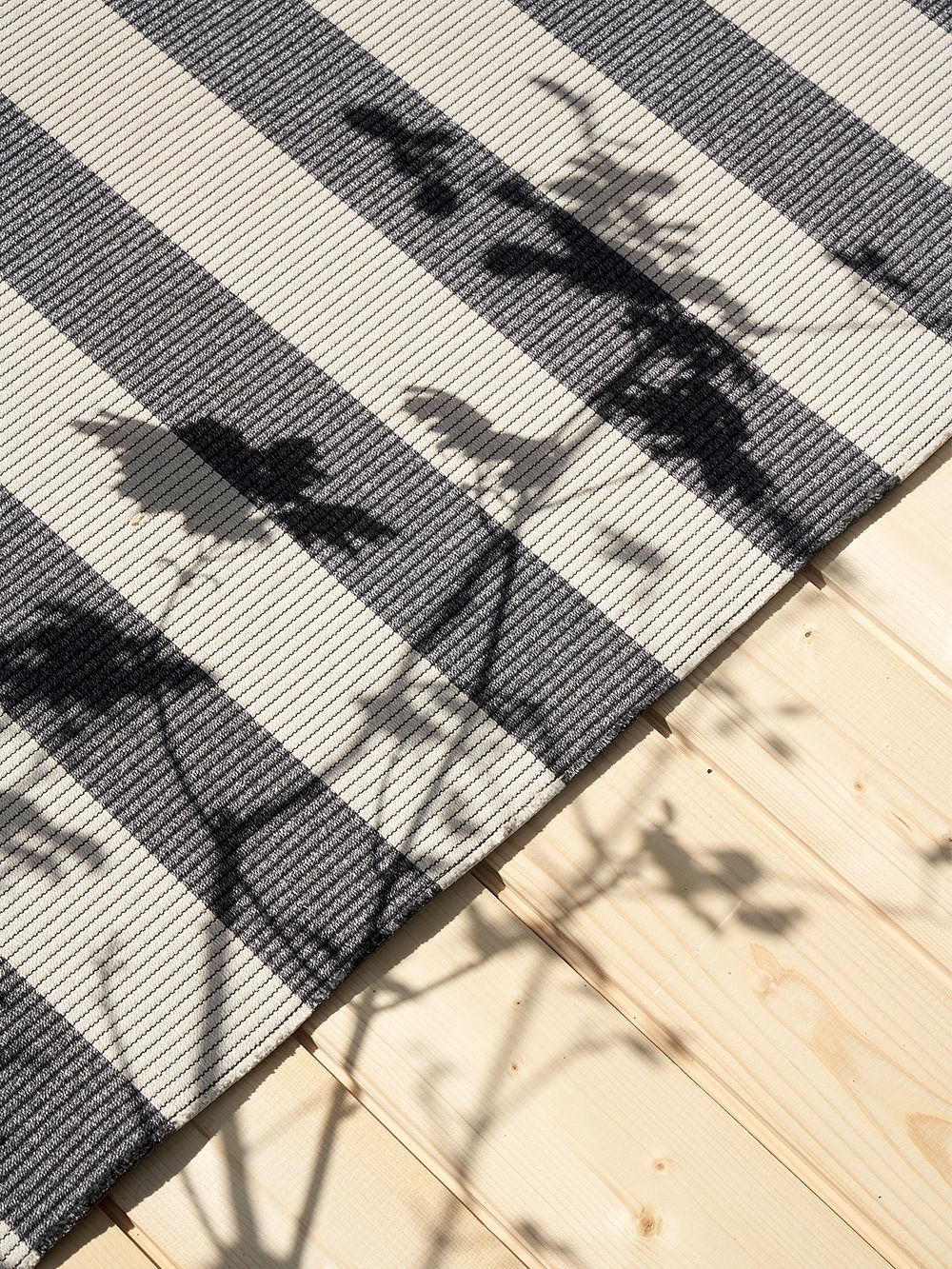 Woodnotes: Big Stripe rug
A beautiful rug adds both coziness and character. The Big Stripe rug by Woodnotes is made from dirt and moisture repelling polypropene fiber, perfect for even the more boisterous dinner parties.
• Woodnotes' Big Stripe rug >
• All rugs and carpets >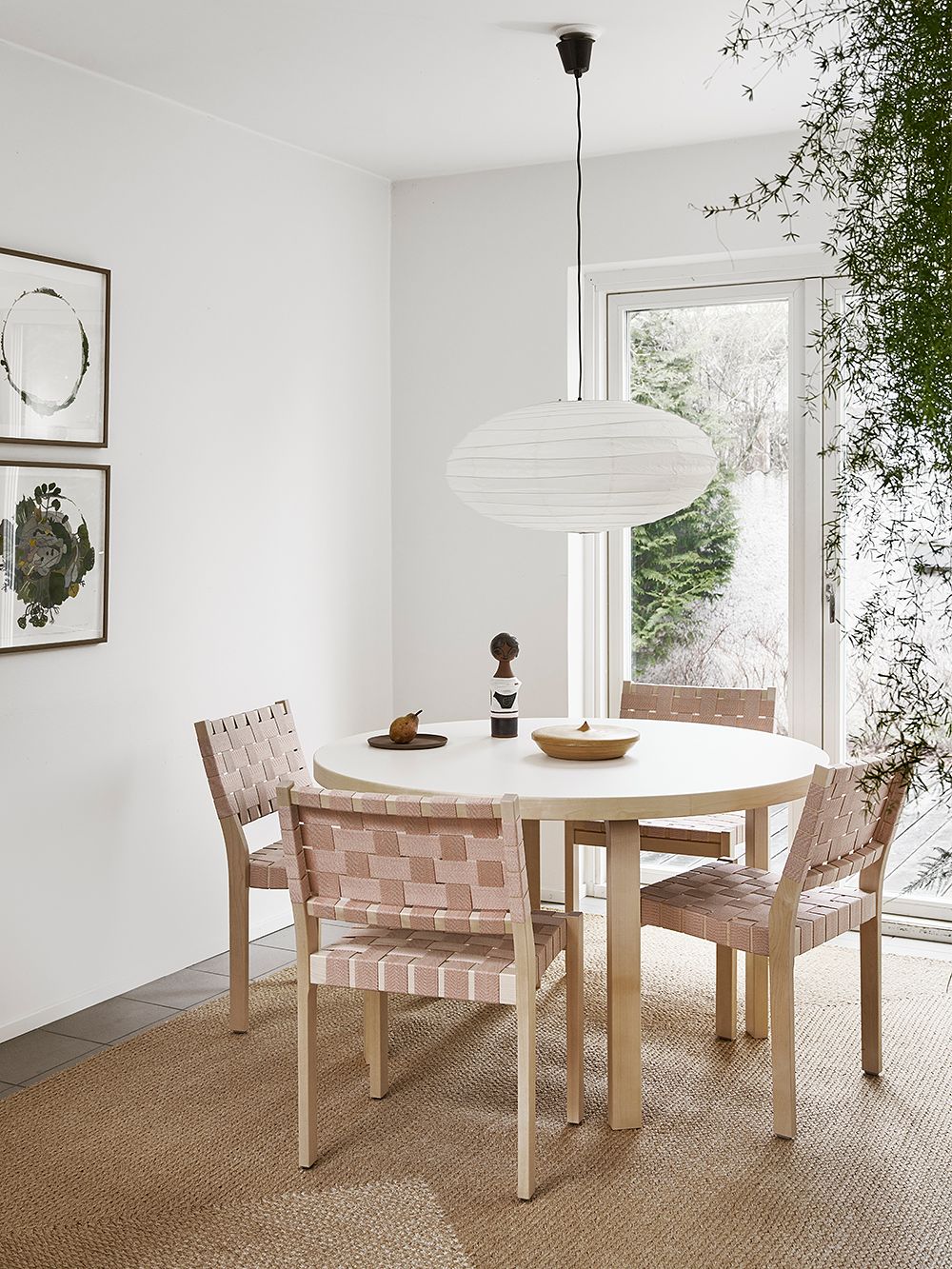 Artek: Aalto chair 611
The best dining chairs are so comfortable that conversations over dinner suddenly turn into midnight snacks without even noticing. Artek's 611 chair designed by Alvar Aalto in 1929 features a unique combination of a solid birch wood frame and a soft linen webbing, together making the seat both gorgeous and comfy.
• Artek's Aalto chair 611 >
• All dining chairs >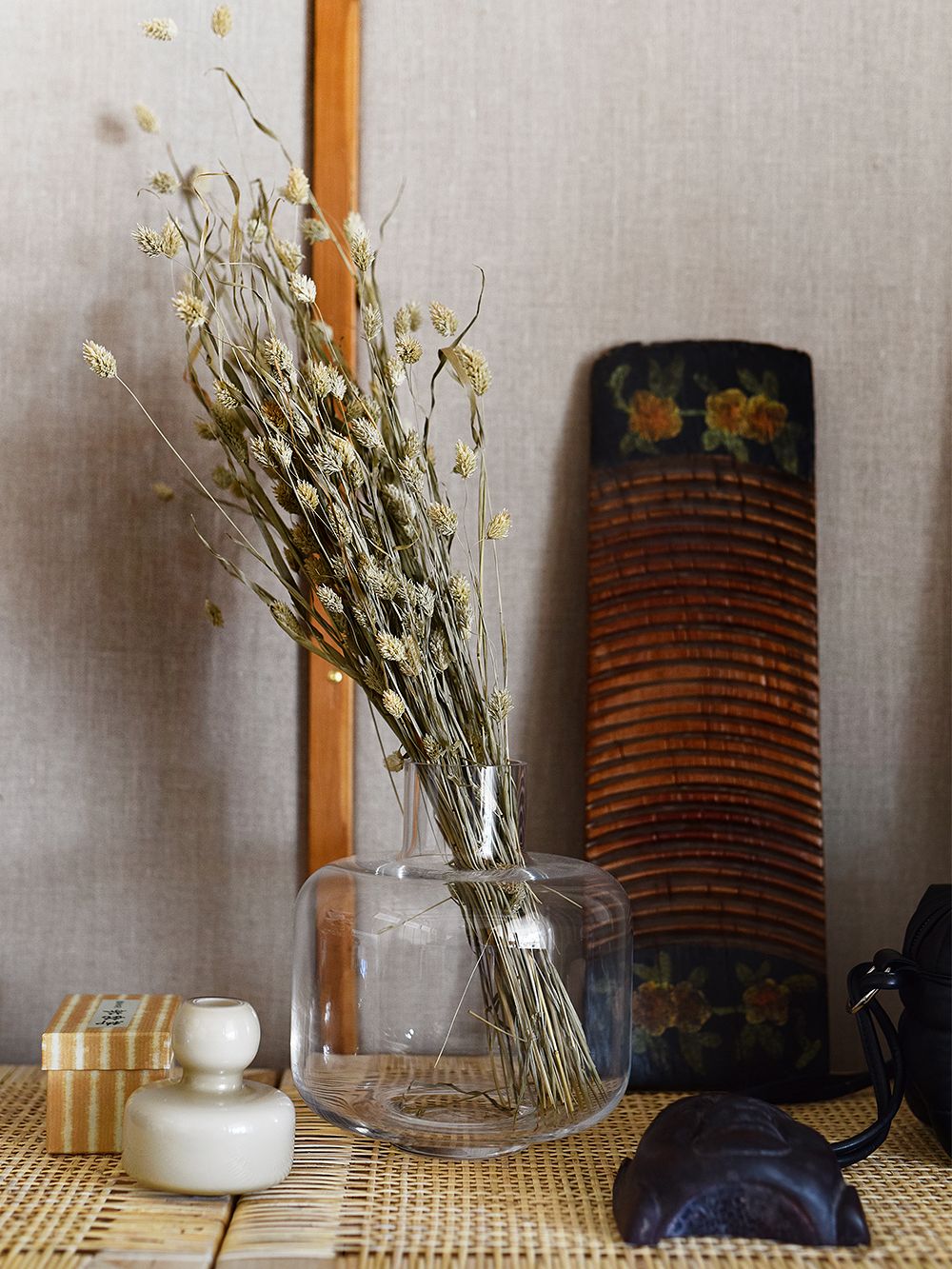 Marimekko: Ming vase
A vase filled with flowers brings in a touch of everyday luxury, instantly invigorating any space. Marimekko's beautifully bare Ming vase is perfect for even a smaller dining room table: fill it with elegant dried flowers or lush greenery for a captivating centerpiece
• Marimekko's Ming vase >
• All vases > 
More ideas for dining room decor:
• Dining tables at Finnish Design Shop >
• Dining chairs at Finnish Design Shop >
Text: Mira Ahola Images: Manufacturers