Interior designer Maija Rasila describes her favorite products and styles in her Favorites of the month column for Design Stories. This March, she's inspired by brightly colored details and furniture.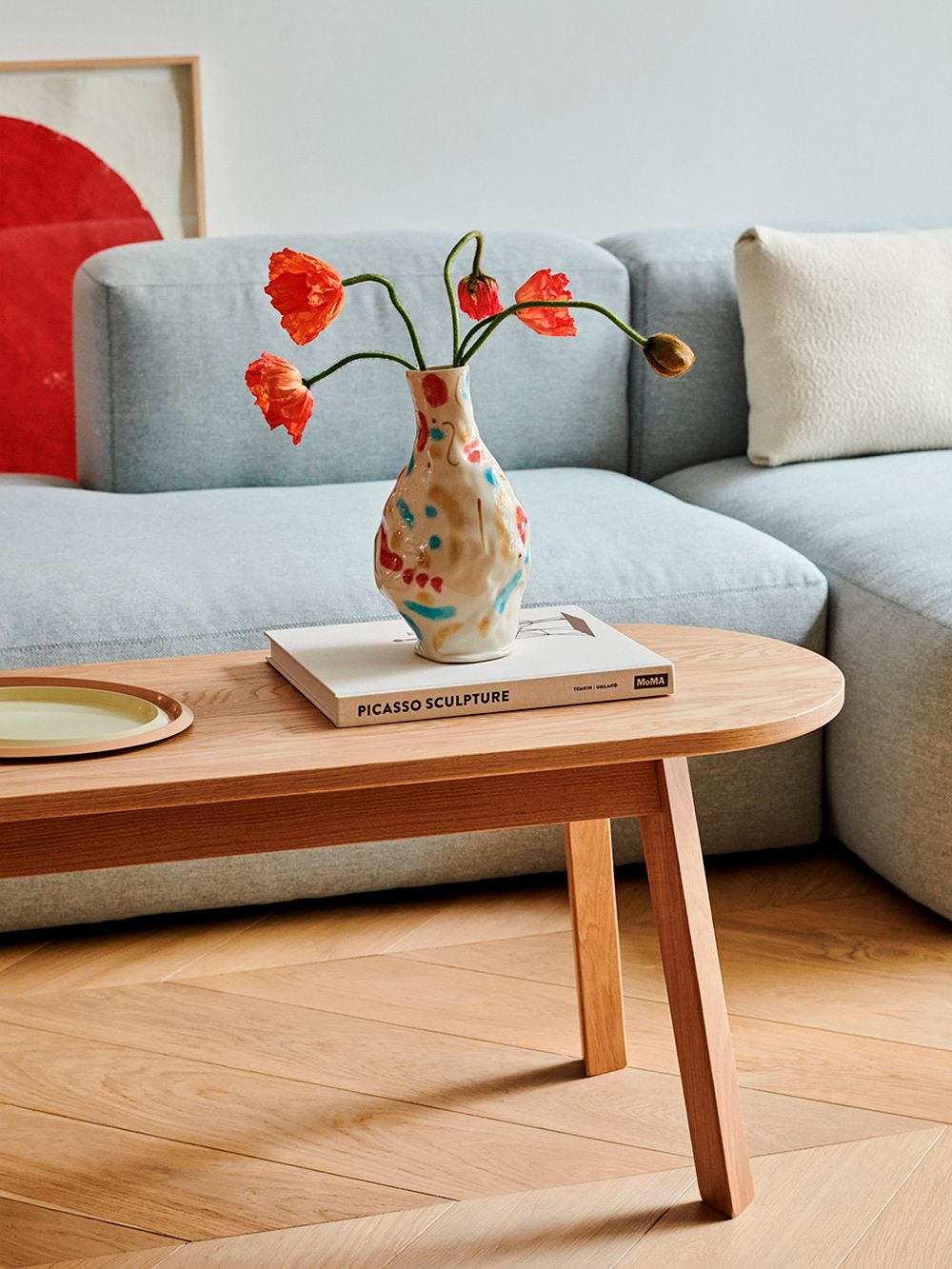 "SPRING ALWAYS provides me with new sources of inspiration, one of which is colors. I wouldn't say that I'm a great fan of color, but brilliant points of color look fabulous in decor: they break up the harmony, bringing new energy to a home. The easiest way to add a breath of fresh spring air is to add a few strongly colored details. Bright colors are now trendier than they've been for many years – colorful items are featured in the collections of several manufacturers."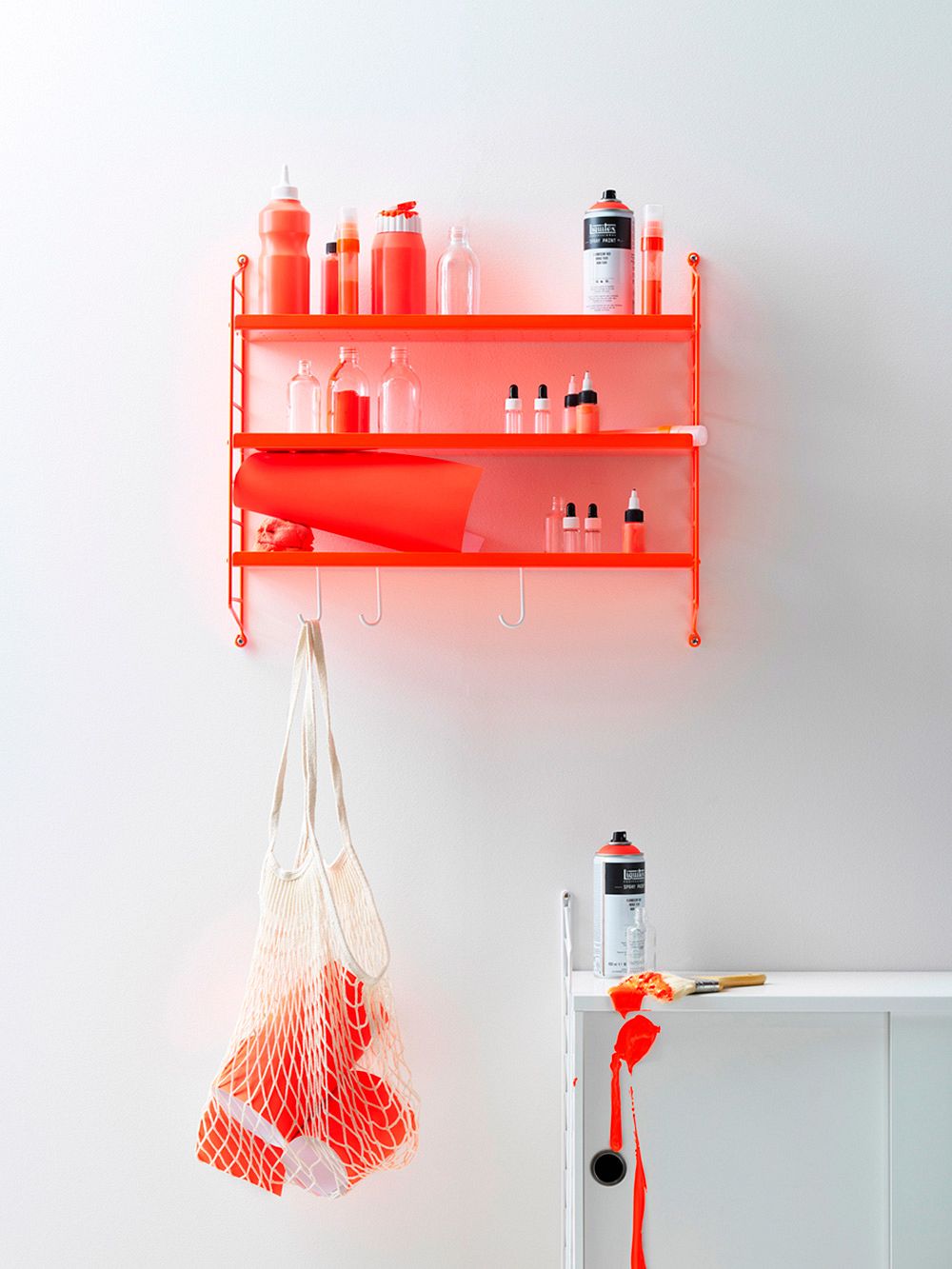 Vibrant orange
There are bright colors, and then there are neon tones. The new, neon-orange version of the popular design classic, the String Pocket shelf, is truly distinctive. The glossy finish of these perforated, highly adaptable metal shelves beautifully highlights the bright tone. Neon orange adds a bold touch sure to catch the eye in kitchens, bathrooms, or even a teenager's room.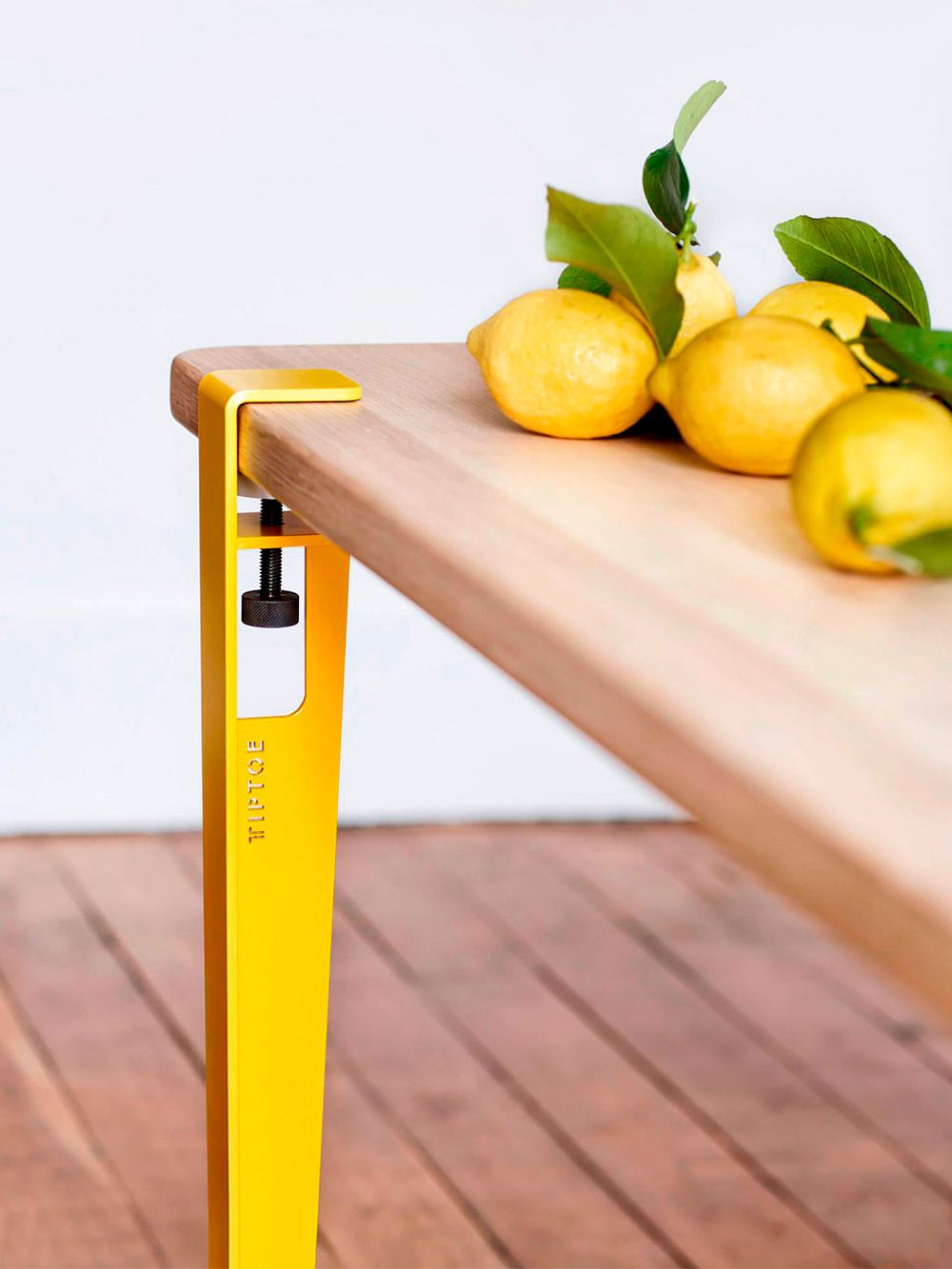 Look to your legs
A highly practical idea provided the inspiration for the Tiptoe table legs: change the top to obtain different tables of various sizes. The same legs can be handily fitted onto desks or dining tables. There are several color options; these individually sold legs allow you to combine tones as you like. The vibrant yellow in the picture provides a fun detail in contrast to materials such as simple plywood tops.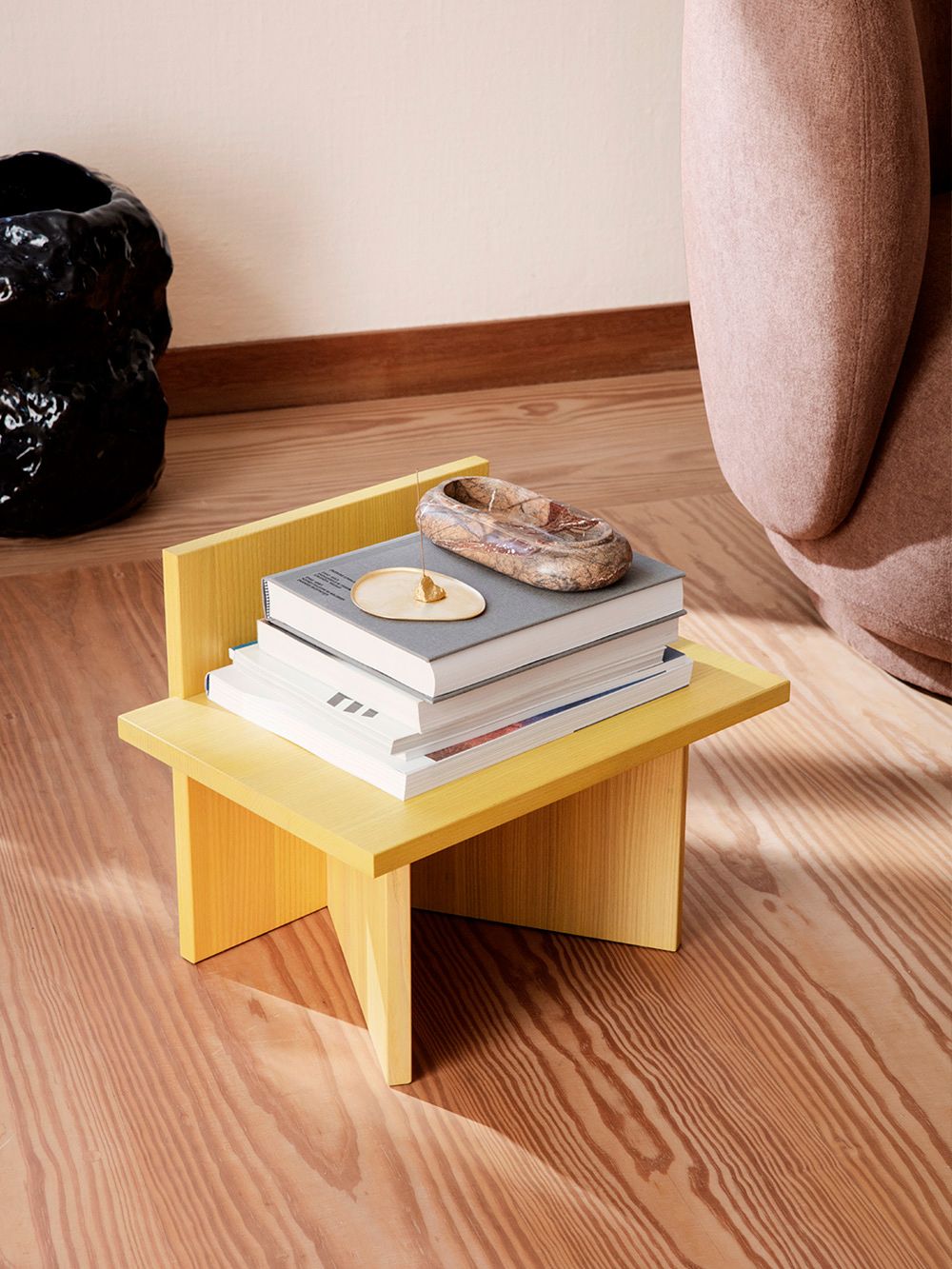 Multifunctional wonder
Sculptural design is now being featured as part of interiors. Exquisite, strong lines are in their element when combined with bright colors. Ferm Living's Japanese-style Oblique stool consists of just a few wooden parts. I love the versatility of the stool's simple form: it is suitable as a bedside table, a magazine rack, and a small side table. In other words, it can be used virtually anywhere.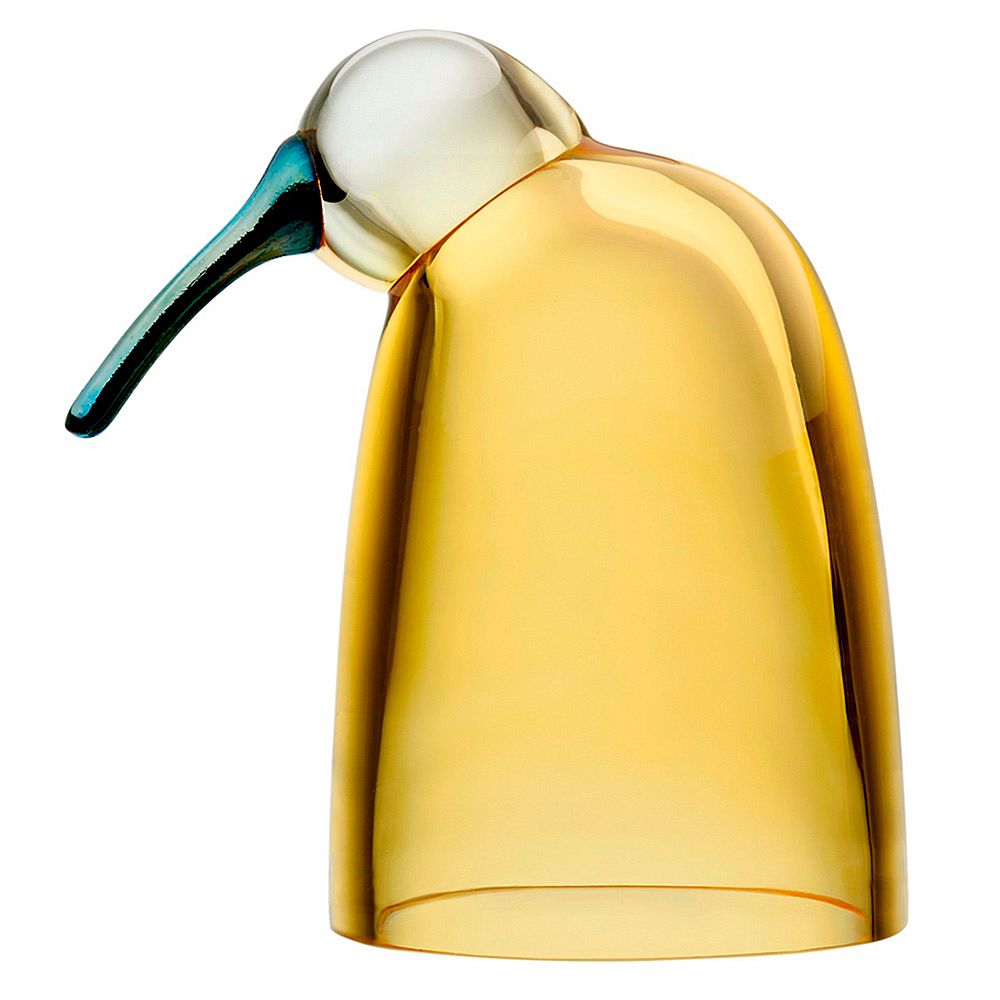 Bird mascot
I admit to falling in love with Iittala's classic glass birds. The Birds by Toikka collection has been beautifully modernized and the shades and shapes of its decorative birds fit in with simple Scandinavian decor. The color and shape of the yellow Mari bird make it ultra-trendy. This small chick with a long beak will provide a gorgeous point of color in various household settings.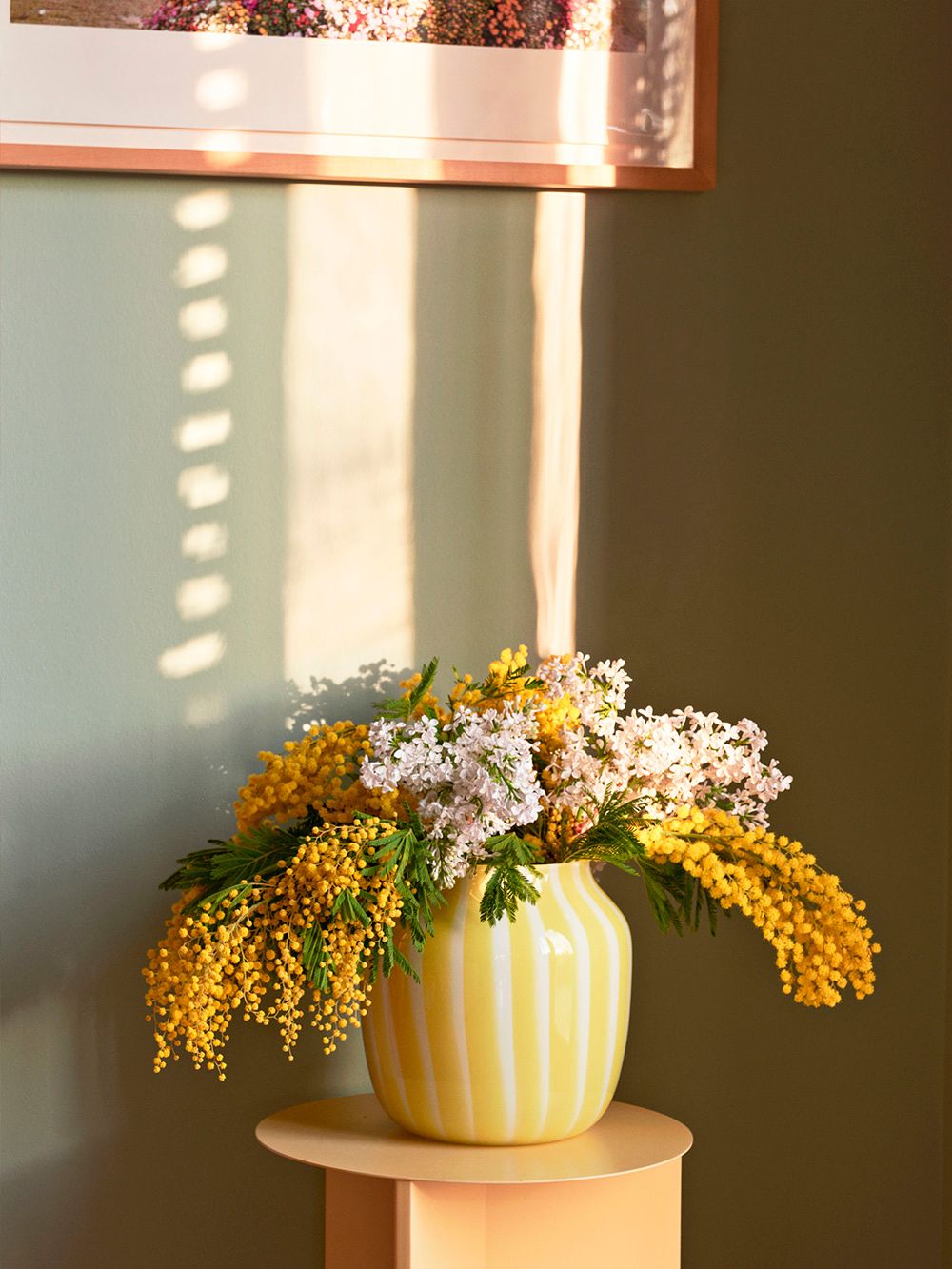 The most beautiful vase of spring
Bright colors and lively stripes are the up-and-coming trends of this season. These are combined in Hay's glass Juice vases. Add a bouquet of colorful flowers, and a spring detail is ready! My vase cabinet may be bursting at the seams, but I might have to find a place for this vase; the picture just looks so beautiful.
• Hay Juice vase >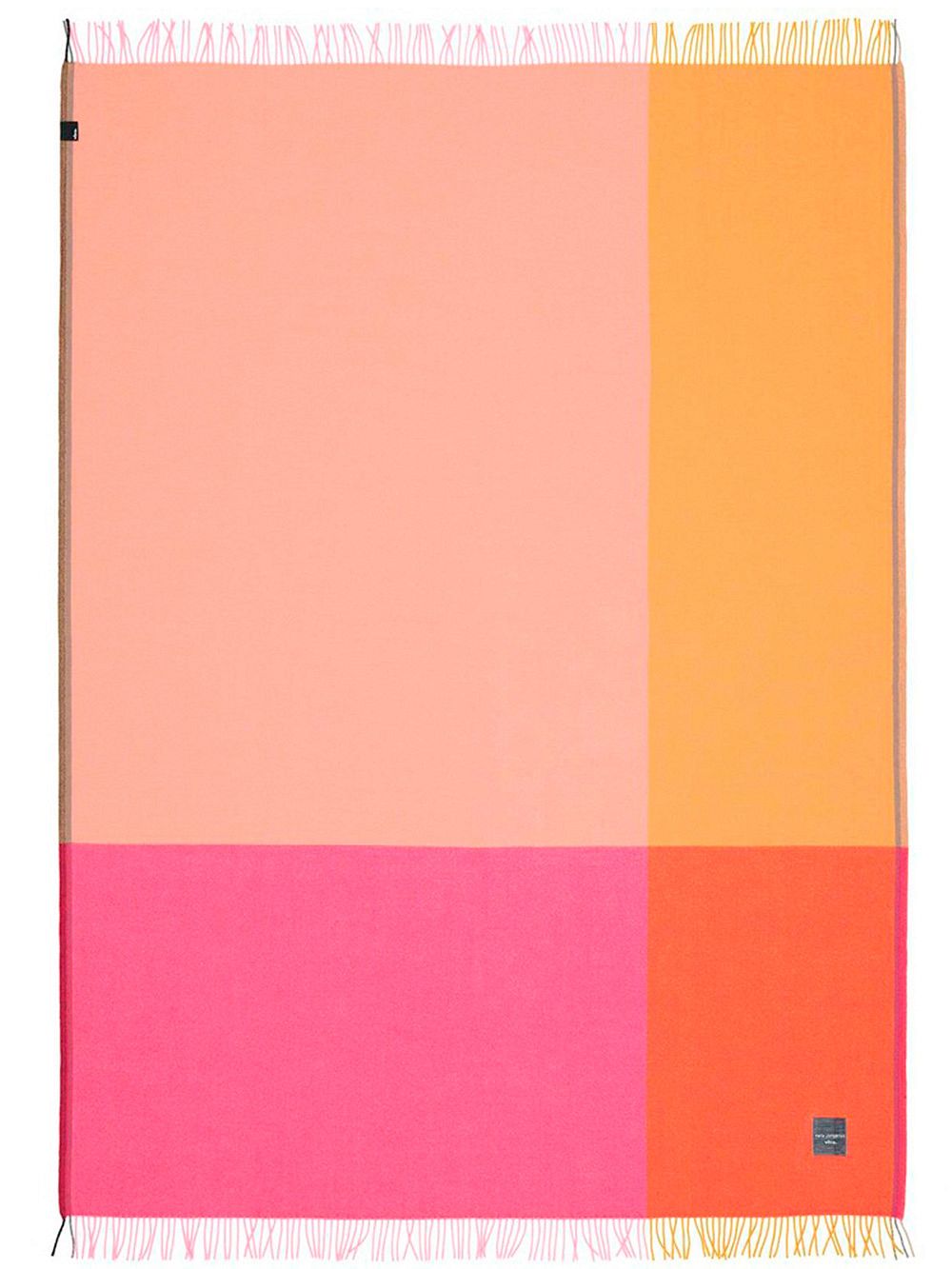 Do it with textiles
A change of decorative pillows may be the classic decor revamp tip – a cliché perhaps, but it works. An even easier alternative is a new throw, since a gorgeous blanket is all it takes to spice up an interior. Designed by Hella Jongerius for Vitra, the Colour Block blanket is irresistible in pink, beige, yellow and orange. Its trendy color palette will refresh any room. The blanket is made of cozy wool, but its colors make it perfect for the spring season.
• Vitra Colour Block blanket >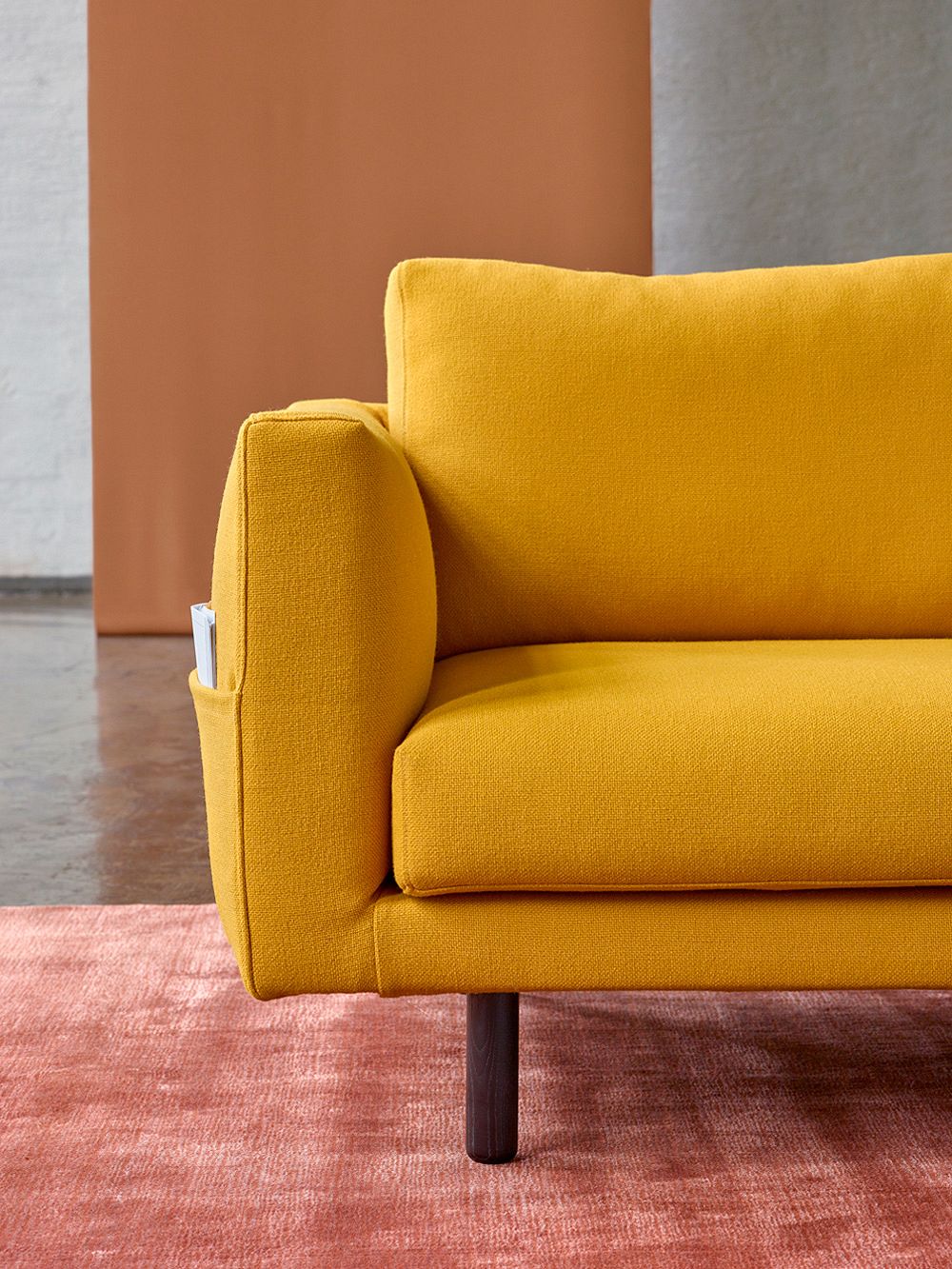 Bold lines
Open-minded decorators also use furniture to add color to a home. A bright yellow sofa is a bold, unbeatably vibrant choice. This sofa is sure to be the center of attention, creating a purely positive ambience. The picture shows the Cosy Pocket Wool sofa by Hakola, upholstered in Kvadrat's classic, high-quality Hallingdal wool fabric, which has proven its durability in countless airports, restaurants, offices and other public spaces around the world. In addition to bright yellow, the fabric is available in a number of shades including serene Scandinavian tones.
• Hakola Cosy Pocket Wool sofa >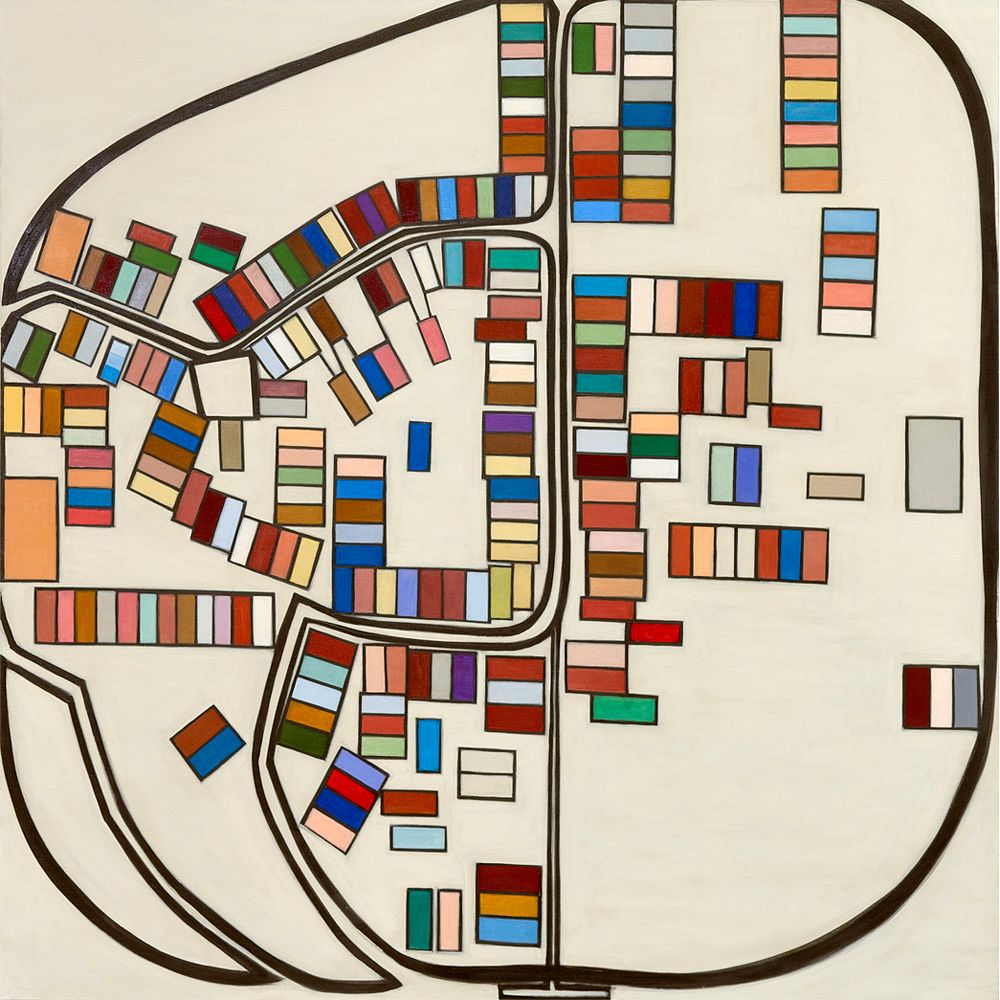 Inspiration from art
Art is also an effective way to color your home. Unfortunately, I didn't make it to the Teos 2020 sales exhibition: this year's annual sculptors' and printmakers' event has just finished at the Helsinki Cable Factory. Instead, I plan to visit the Turku Art Museum's Explorations exhibition, a collection of over 500 works by Lars Göran Johnsson, Doctor of Medicine and Surgery. The works of art on display are not for sale, but you can source them for new colors and inspiration for your own, distinctive interior design.
Explorations at the Turku Art Museum 24 January – 17 May 2020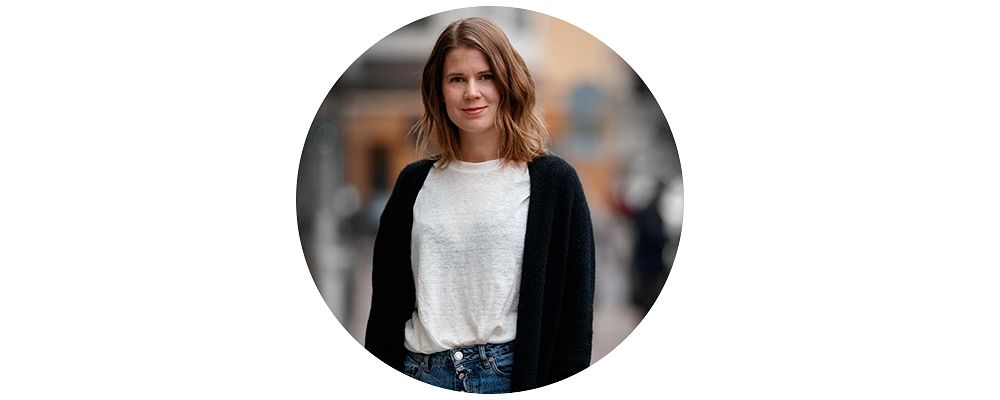 In this column, interior architect Maija Rasila picks the most inspiring products, objects and issues of the month from novel and classic items. She spices up modern Scandinavian style with plenty of details, surprising colors and personal touches.
Text: Maija Rasila Images: Manufacturers