In this column, Avotakka's editorial staff present their favorite products and interior design solutions that have proved functional. Editor in chief Kari-Otso Nevanluoma found six new products to sweeten up his kitchen while waiting for the upcoming renovation.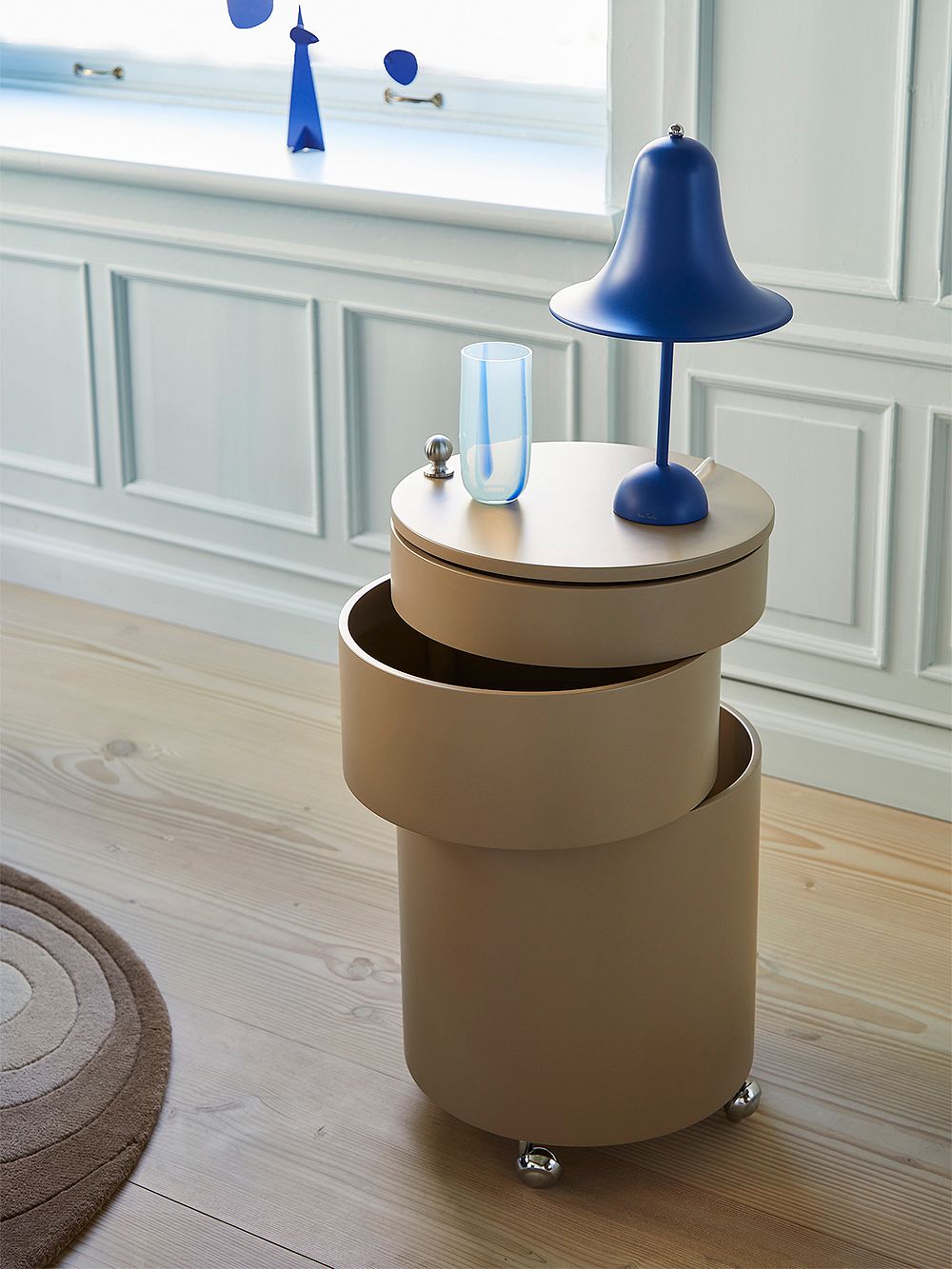 1. The trolley rolls into the living room
"Our two-person family's kitchen features a large dining table. Despite this, we end up enjoying many of our meals in the living room with plates placed on our knees, or defiantly on the edge of the coffee table. However, this is about to change.
When I saw the Barboy serving trolley designed by Verner Panton in 1963, I realized how convenient dining in the living room will be in the future. Made of molded wood, Barboy consists of four cylindrical elements, two of which swing out to the sides. With its help, transporting glasses, plates and napkins all at once is easy, and you won't have to worry about spilling food on the rug anymore.
Barboy can be used in other rooms, too, as it also works well as a bedside table, side table or a storage trolley in the hallway, bathroom or next to a home office setup. Of course, both family members will get their own trolley."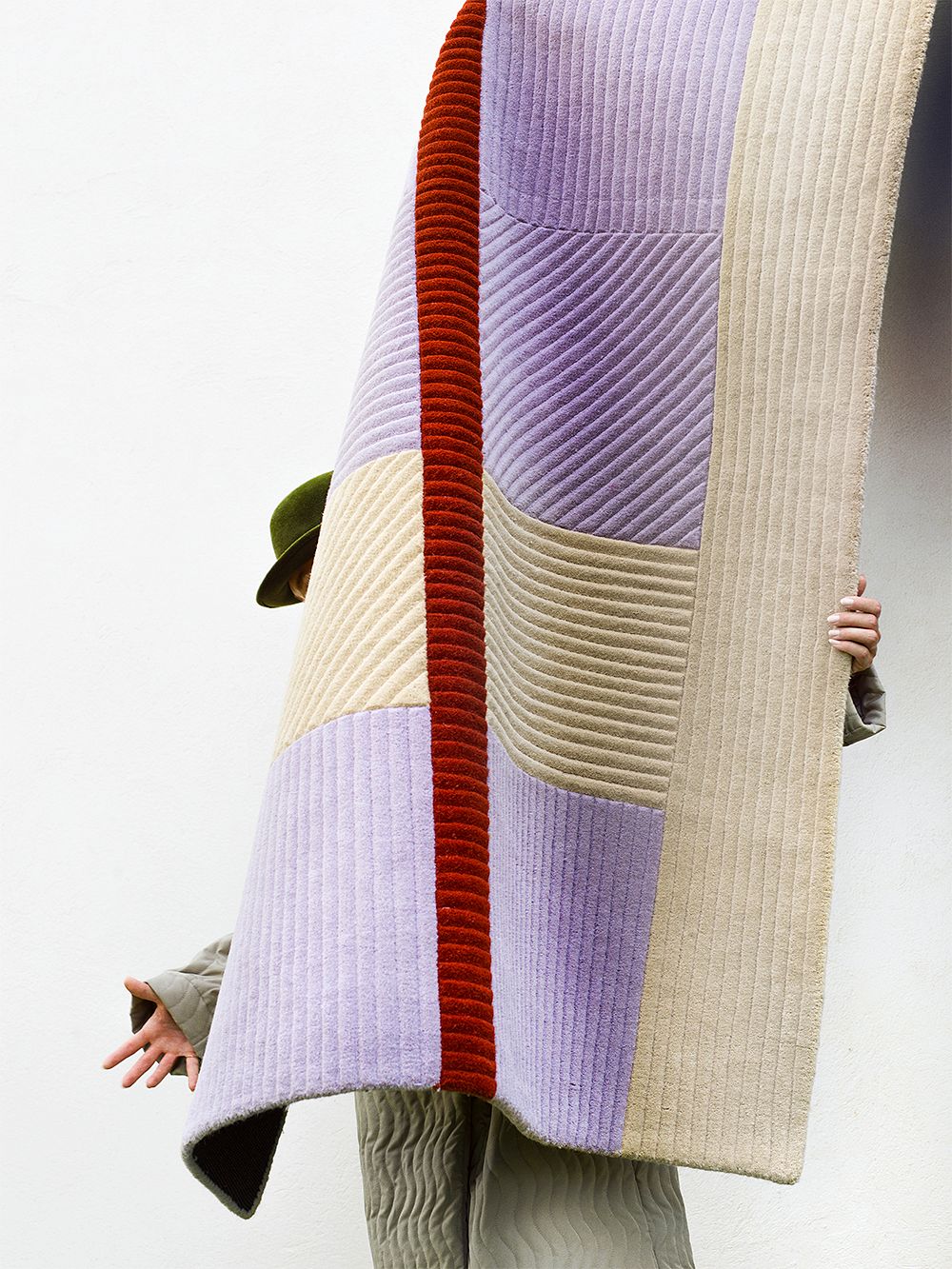 2. A real eyecatcher
"The kitchen's painted floorboards have seen better days, and the rug we currently have only covers a narrow strip of the worn surface. For this reason, Finarte's Ametisti rug would truly brighten up the space. Ametisti would be the perfect choice for us, as it would go well with the color scheme of our kitchen even after it has been renovated.
"Finarte's Ametisti rug would truly brighten up our kitchen."
The hand-tufted rug is made of Indian wool and has been designed by the design duo Juslin Maunula. They have created a beautiful graphic pattern consisting of several rectangles and a horizontal stripe that cuts across them. I also love the pleat-like texture that flows into a different direction in different sections of the rug. As a whole, the item is so impressive that it really catches your eye, steering it away from its worn-out surroundings.
It warms my heart that Finarte is making such bold moves as a promoter of sustainable production and consumption. The rug is part of the Galleria collection that marks the starting point for Finarte's partnership with the TrusTrace transparency platform. All rugs in the collection feature a QR code that allows the owners to follow the supply chain backwards all the way from the finished rug to the raw materials."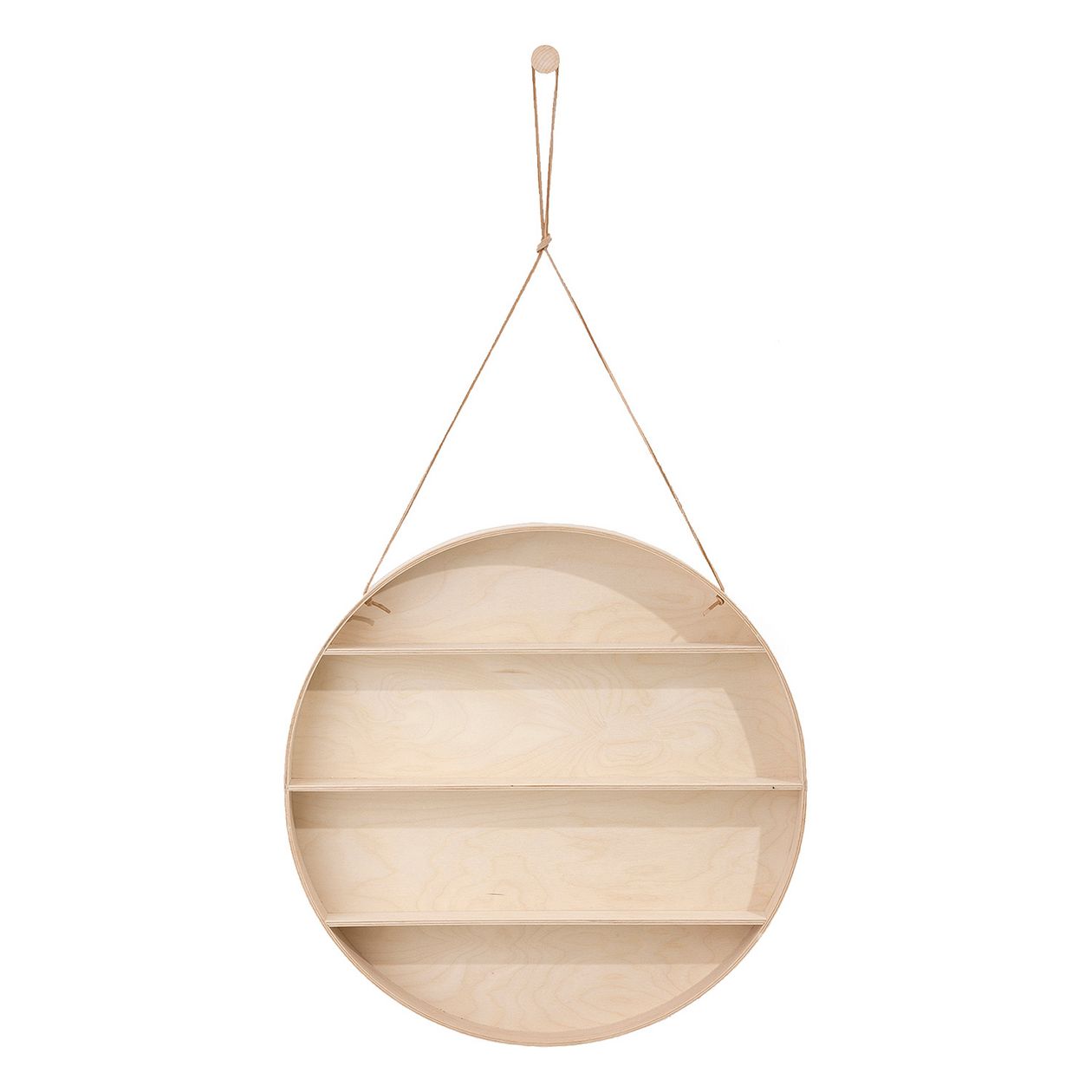 3. In the kitchen, or in the children's room?
"I was a little surprised when I realized that Ferm Living's wall shelf The Round Dorm was designed for children's rooms. At first glance, all I could think was that this shelf, made of beech and birch plywood, would look great on our kitchen wall. This is often the case with the best pieces of furniture: they fit seamlessly into many different kinds and types of spaces.

What would I place on the different shelves, you ask? This time, I would abandon practicality in favor of contrast and decorative qualities. I would love to showcase the beautiful glasses that usually remain hidden in the cupboards. The Round Dorm would be perfect for displaying the small liqueur glasses that have been passed down through generations in my family. The modern, round wooden shelf would make the crystal glasses shine in a completely new way. The only question left to answer is: who would wipe away the dust the glasses would inevitably end up collecting?"
• Ferm Living The Round Dorm shelf >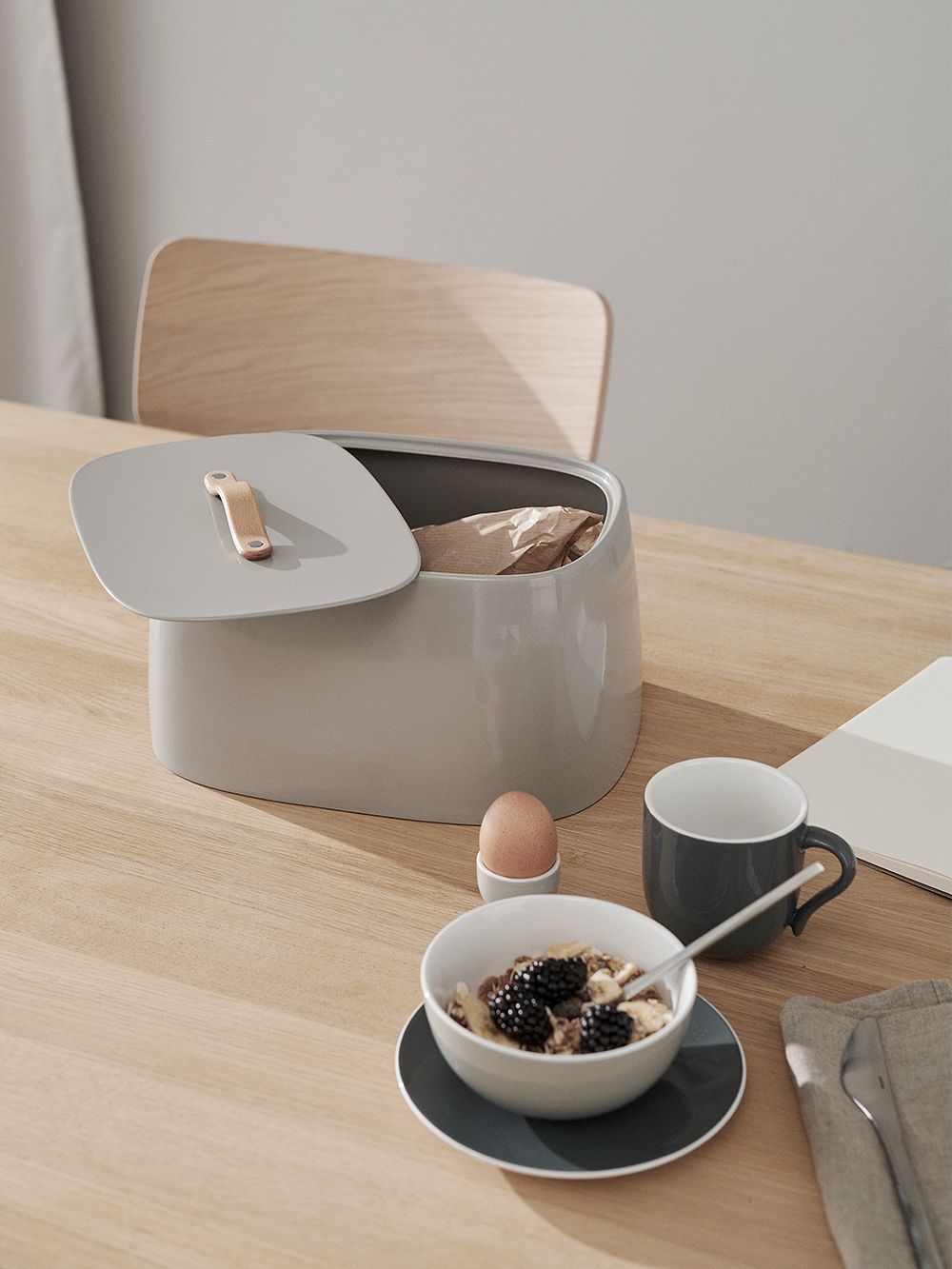 4. A solution from the past
"In our house, we eat bread every day – and lots of it. I have many times wondered where I should store the numerous bags of bread and rolls so that they would remain out of sight but still on hand for when I'm craving a little something. Who would have guessed that all I needed to do was to look into the past to find the solution!
"The gentle, timeless design language of Stelton's Emma bread box guarantees that this item will never go out of style."
In my childhood, there was a bread box on the countertop in almost every house. At some point, they went out of fashion for some reason or another. Stelton's stylish Emma bread box is the perfect solution for my problem.
The box, which is made of steel and adorned with a beautiful beech handle, is part of the Emma collection designed by Holmbäck Nordentoft. The gentle, timeless design language pays homage to the Danish design of the 50s and 60s and guarantees that this item will never go out of style."
5. Recycling is a thing of beauty
"Recycling and sorting our trash would be more fun if we had the necessary containers for it. Or actually, we do – it's just that they currently reside in the cupboard below the sink and consist of an array of jars and bags that are each harder to clean than the other. I would love a solution that would be not only practical and beautiful, but also something that I would want to keep on display.
Niimaari's Biowaste Boxes are made in Finland and represent a new, more advanced way of thinking. Designed by Andreu Carulla, the container is made of vibrant Woodio wood composite and has a light-colored birch plywood lid. The container can be used without a separate bio waste bag, and it is easy to clean. The relatively small size (28 x 13 x 16 cm) ensures that the container – or containers – will be emptied and washed daily.
Note! This bio waste container also makes for a great storage box. "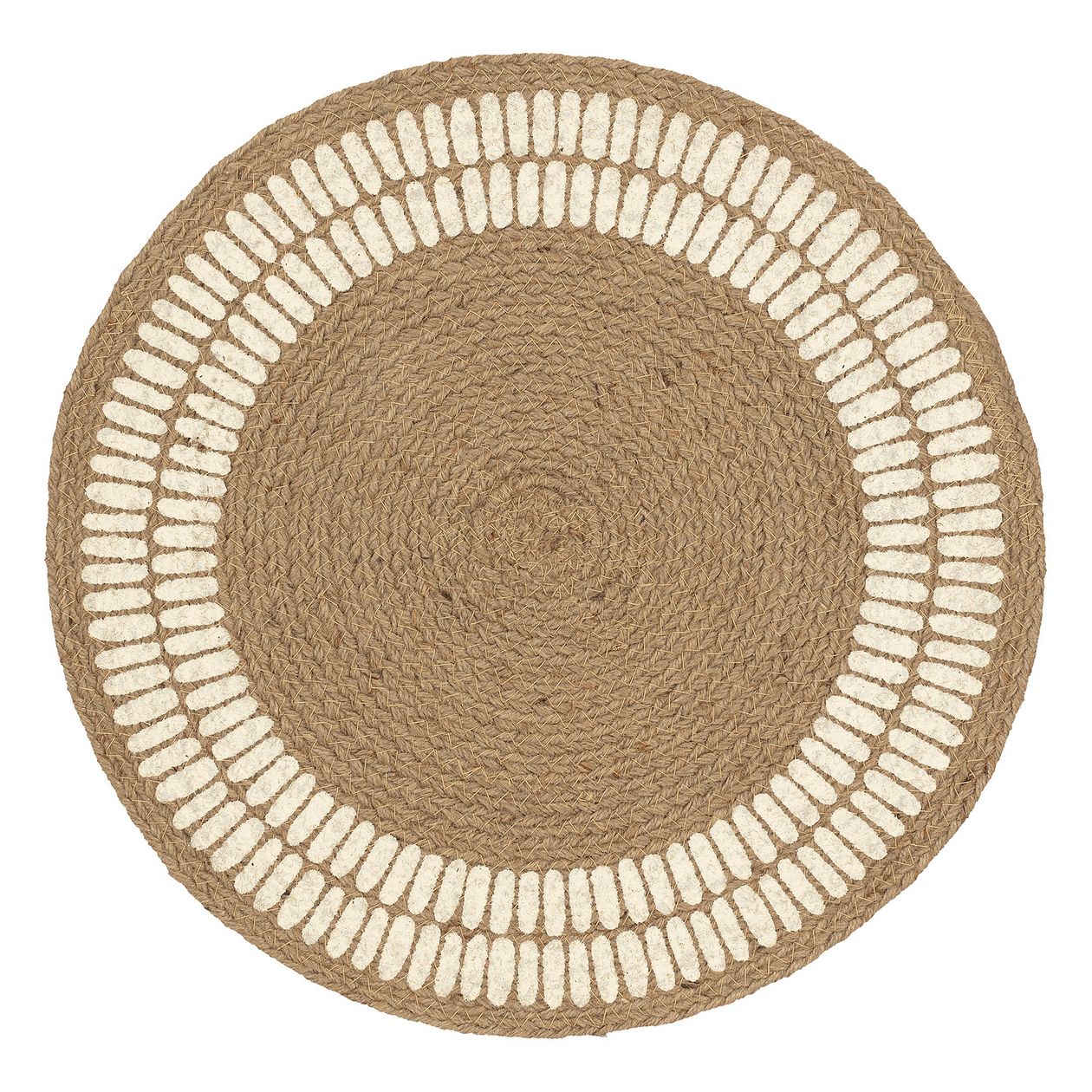 6. Tablecloth or tablemat?
"Over the years, we have accumulated piles upon piles of different tablecloths in our closets, most of which do not seem to go together with our current dining table. Instead of tablecloths, I prefer to use tablemats, especially when we are entertaining guests. They are very convenient and easy to clean if someone (I have no idea who) happens to spill a bit of food or drink on them.
Marimekko's Alku placemat is made of braided jute and is adorned with the geometric Alku pattern. This makes it a perfect choice for a wide variety of different table settings and for both everyday and festive occasions. Jute is also an attractive material, since it is generally considered to be quite an ecological option."
---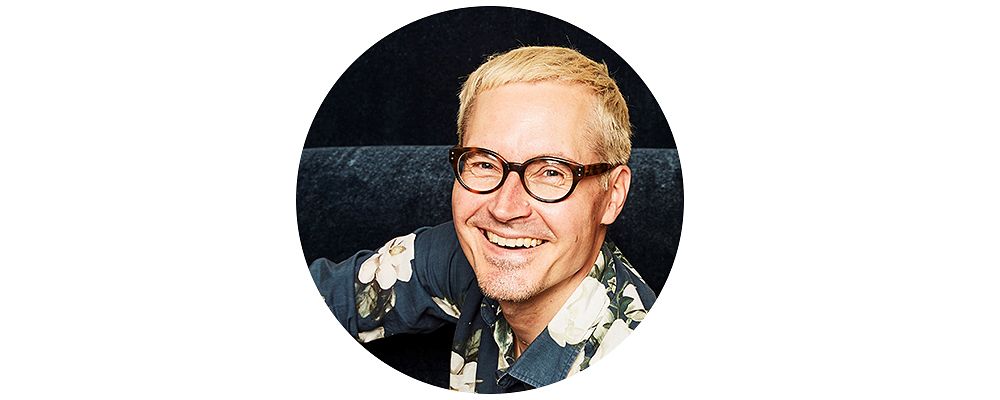 Kari-Otso Nevaluoma, Editor-in-Chief of Avotakka magazine, loves old milieus contrasted by modern design gems. "A comfortable interior is created when practical needs, personal visual preferences and architectural frameworks are in balance."
---
See also:
• All kitchenware at Finnish Design Shop >
Text: Kari-Otso Nevaluoma Photos: Manufacturers