While there is still a lot to be done to promote equality, it is sometimes good to look back at the things we have already accomplished. To celebrate International Women's Day, we teamed up with UN Women Finland to list some significant moments of equality in recent years.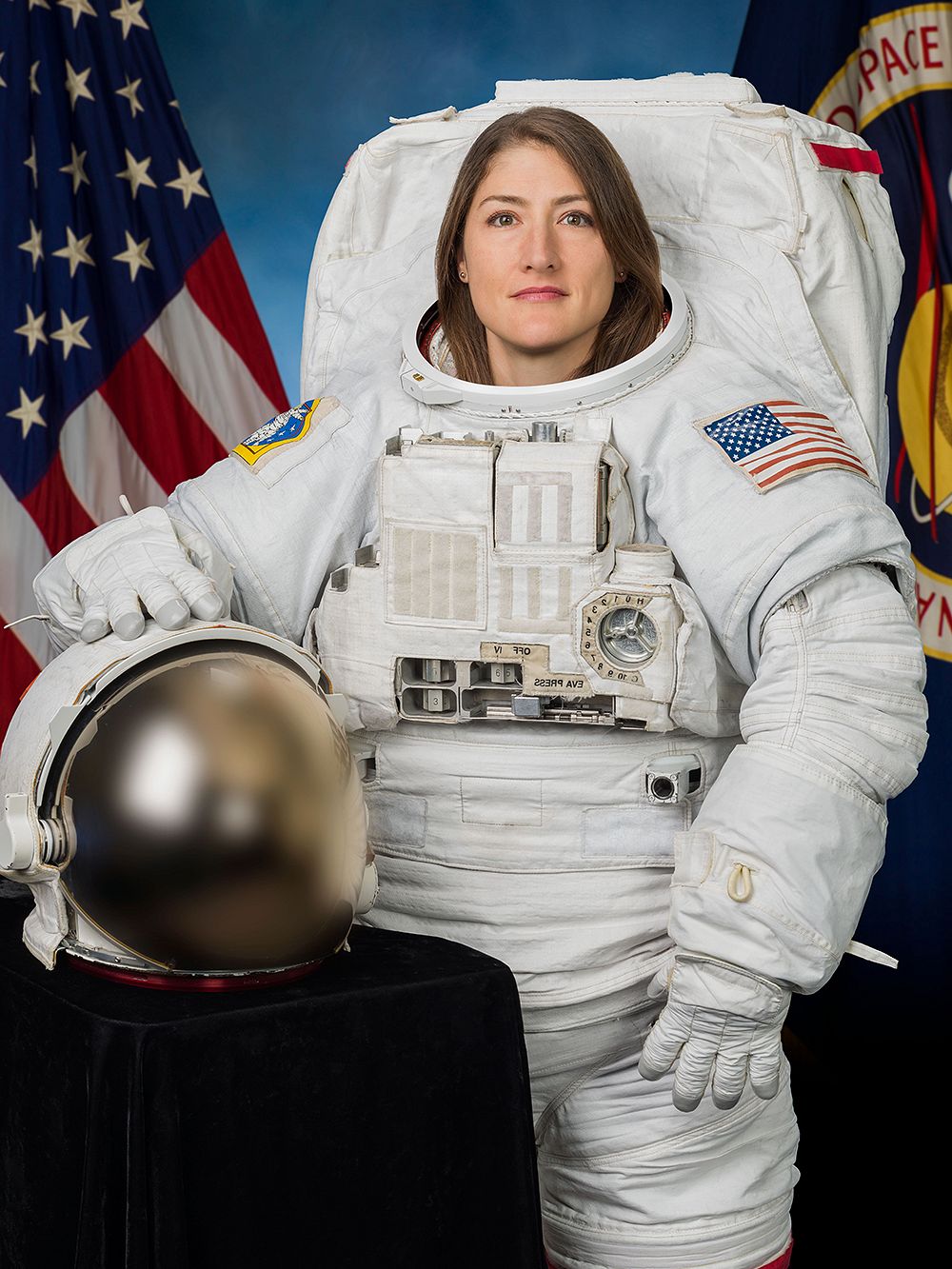 EQUALITY is one of the Nordic values that guide Finnish Design Shop's operations every single day. Finland and the other Nordic countries are known for advancing equal opportunities, but in many places and areas of life, equality is far from the finish line. Our hearts weigh especially heavy with the knowledge that in many parts of the world, important progress is even in danger of being reversed.
However, we also believe it is important to appreciate and be thankful for the advances that have been made thanks to long-term and committed work on equality. Together with the Finnish national committee for UN Women, we compiled a list of some defining equality moments from recent years, including strides, big and small, from several different fields. The list was compiled with the help of the Executive Director of UN Women Finland, Jaana Hirsikangas.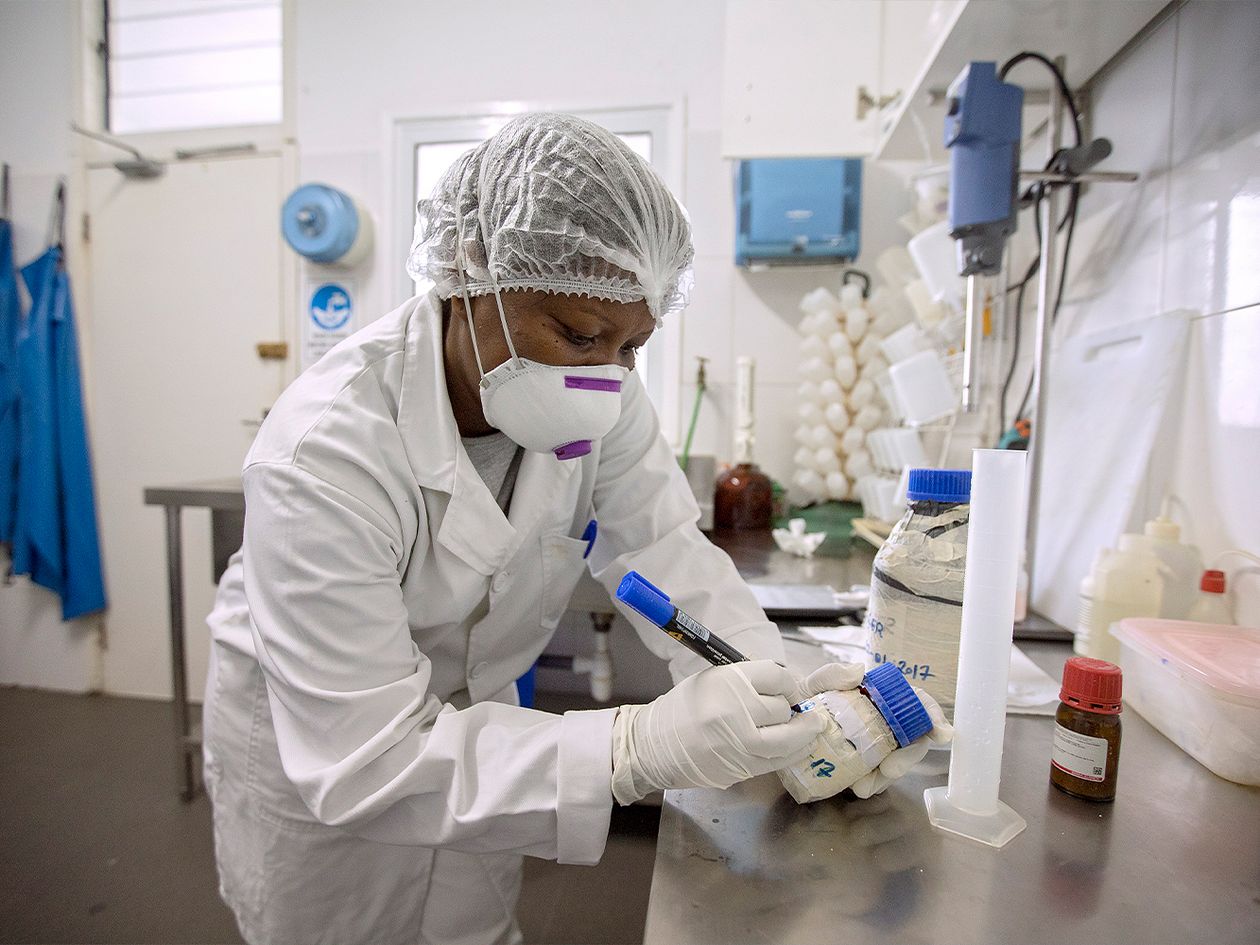 At least half of women globally in paid employment
In 2020, an extremely important milestone was reached on a global scale, with at least half of the world's women in paid employment – a whopping 40 percent more than in the 1990s! UN Women is constantly striving to provide women with education and ensuring that international agreements are implemented. The organization also produces reliable research data on women's economic empowerment and its impact on the global economy.
"Women's employment leads to gender equality, poverty reduction, and inclusive economic growth. Women make a huge contribution to the economy by working in companies, on farms, as entrepreneurs, as employees, and by doing unpaid care work at home. If men and women had an identical role in the labor market, we could add up to 26 percent to the global GDP," says Hirsikangas.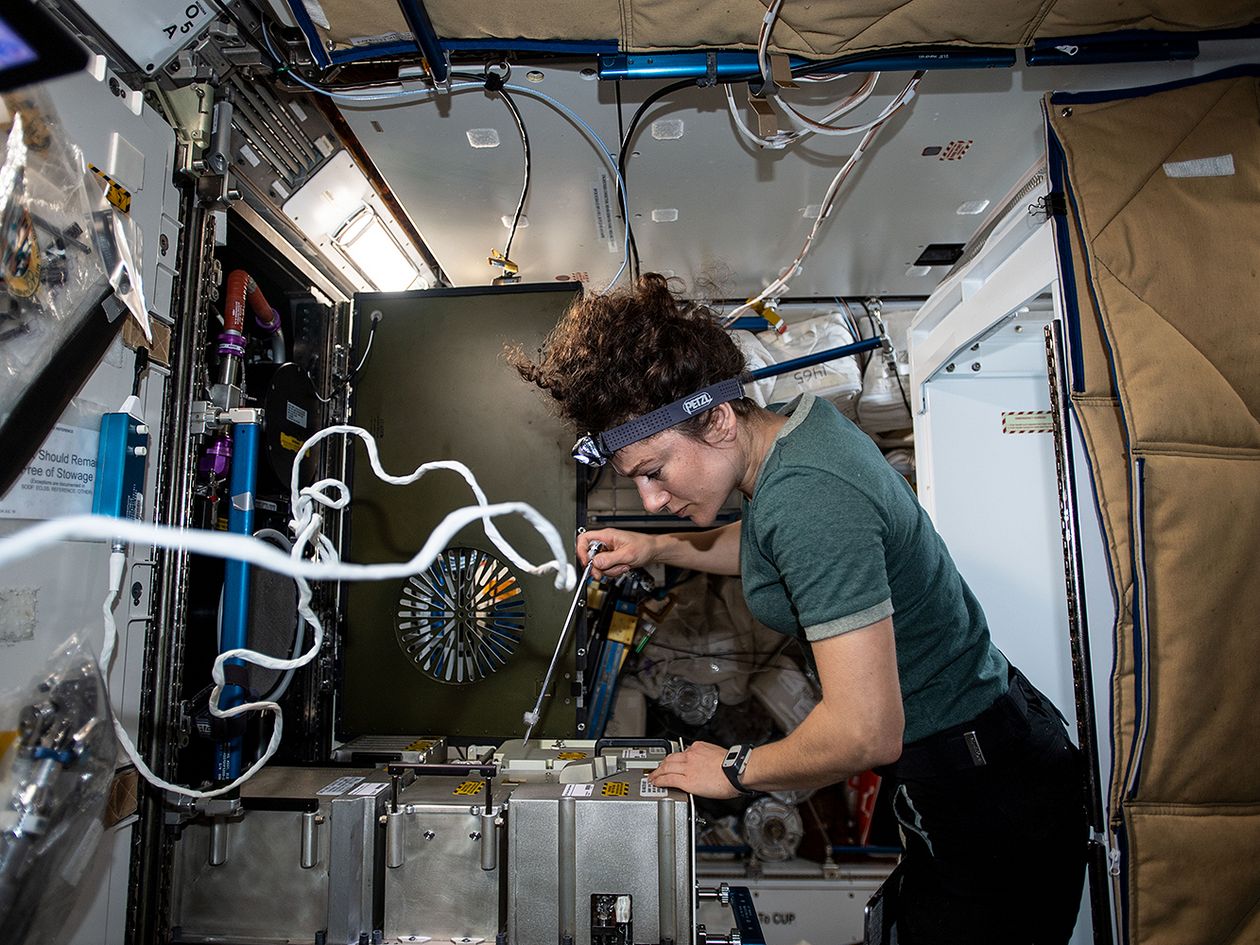 The first women-only spacewalk
In 2019, NASA astronauts Jessica Meir and Christina Koch performed the first women-only spacewalk from the International Space Station. Their mission was to replace the controller that regulates the station's solar-powered batteries. The women's operation lasted more than seven hours, at an altitude of 400 kilometers.
To date, the greatest human endeavors have been designed from a purely masculine point of view: the proportions, physiology, and perspectives of men have defined the space program so strongly that even space suits suitable for women have not been designed until now.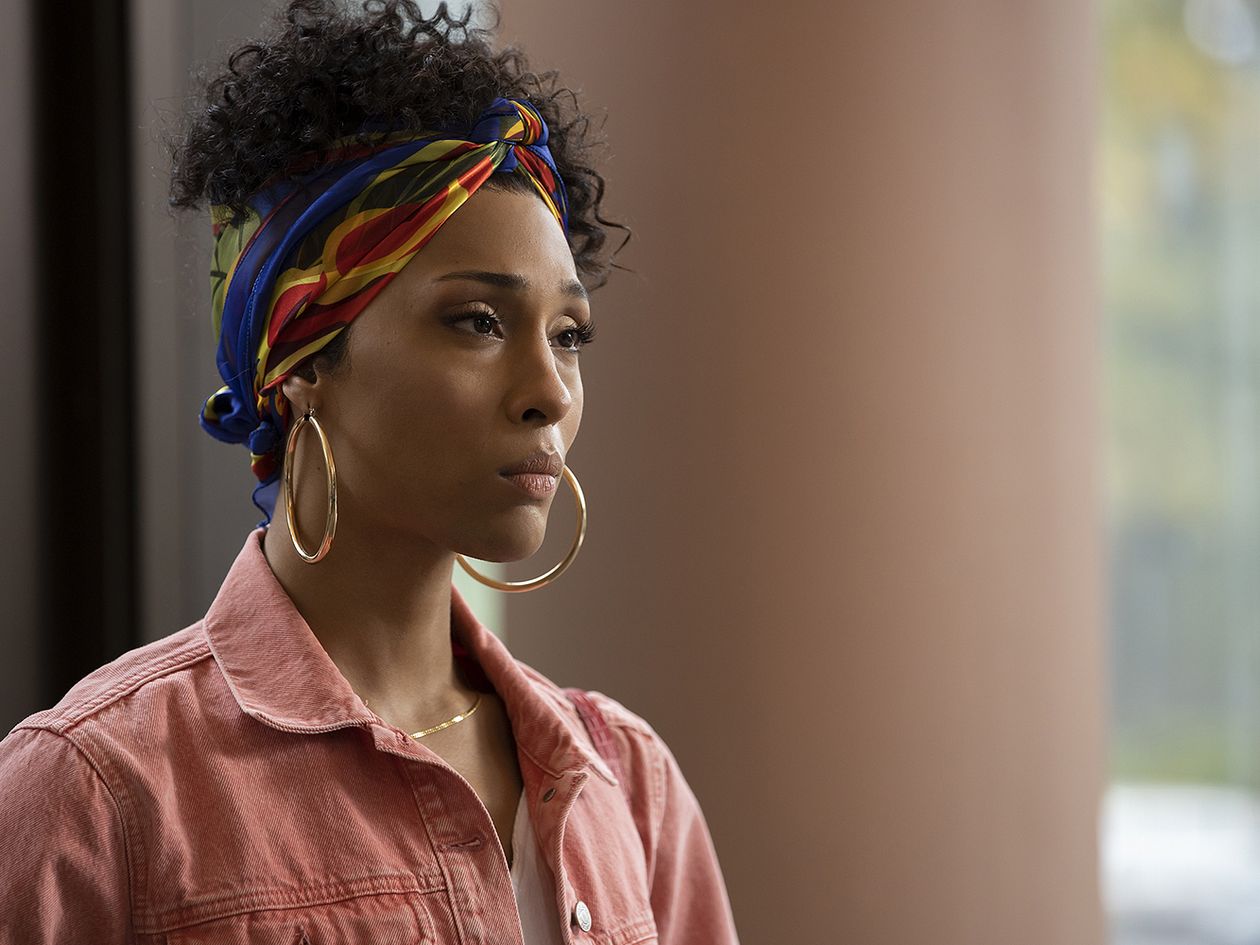 Recognition in the film and television industry
Michaela Jaé Rodriguez made history in January 2022 when she was the first trans actress to win a Golden Globe. Rodriguez was awarded Best Television Actress in a Drama Series for her role in Pose.
At the 2021 Academy Awards, Chloé Zhao was the first Asian woman ever to win the award for Best Director for her movie Nomadland. Before that, two women had also never been concurrently nominated for the award – in 2021, the second woman to be nominated was Emerald Fennell, who was nominated for the film Promising Young Woman. This year Jane Campion stands nominated for her film, The Power of the Dog.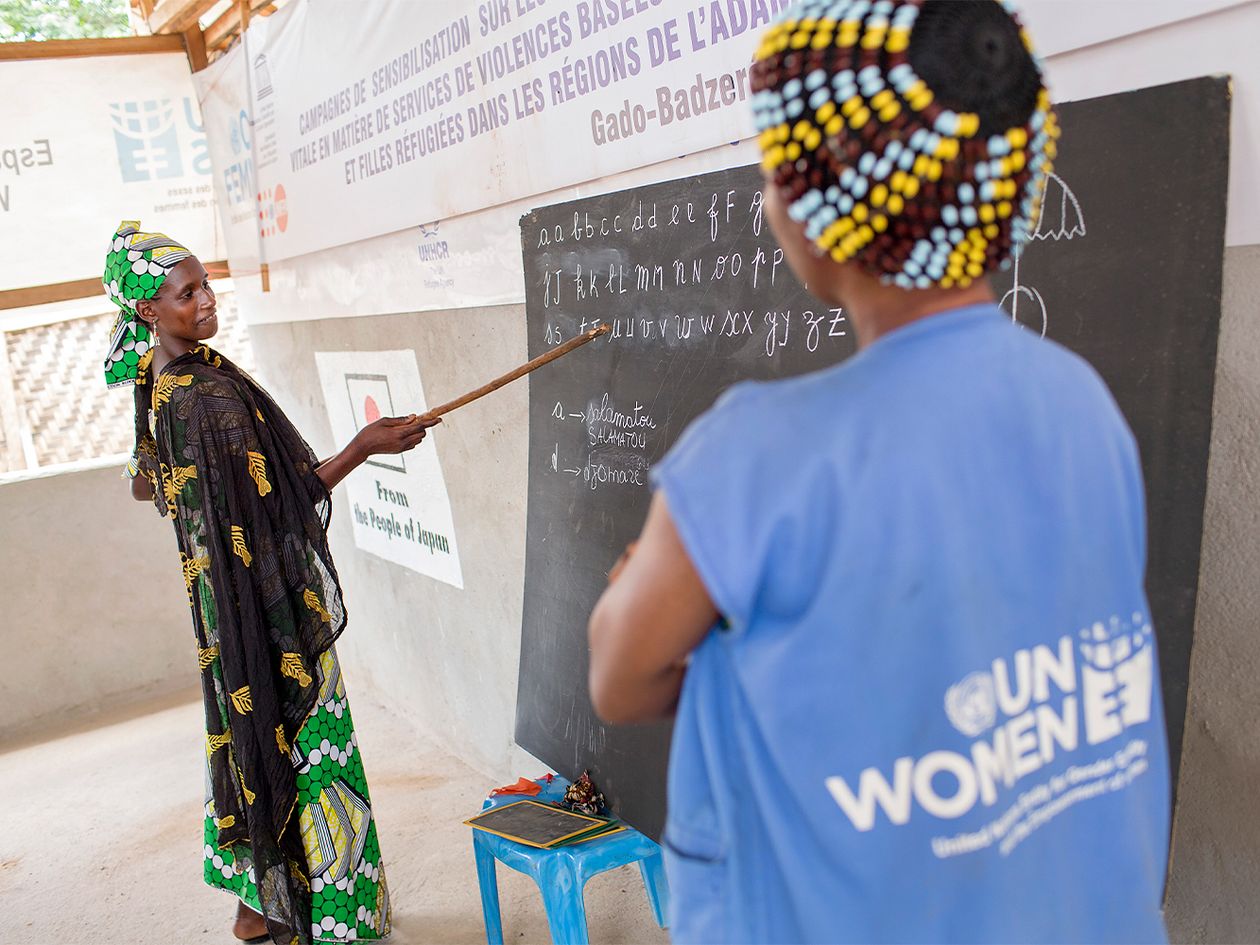 A 10 percent increase in women's literacy rate since 2000
Women's literacy rate has also increased more than 10 percent globally in just a couple of decades. Literacy is one of the most important pillars of women's empowerment and independence. Through various educational programs and significant international agreements, women's literacy has been promoted, and the valuable work continues.
• Read also: Finnish Design Shop supports UN Women Finland to advance equality >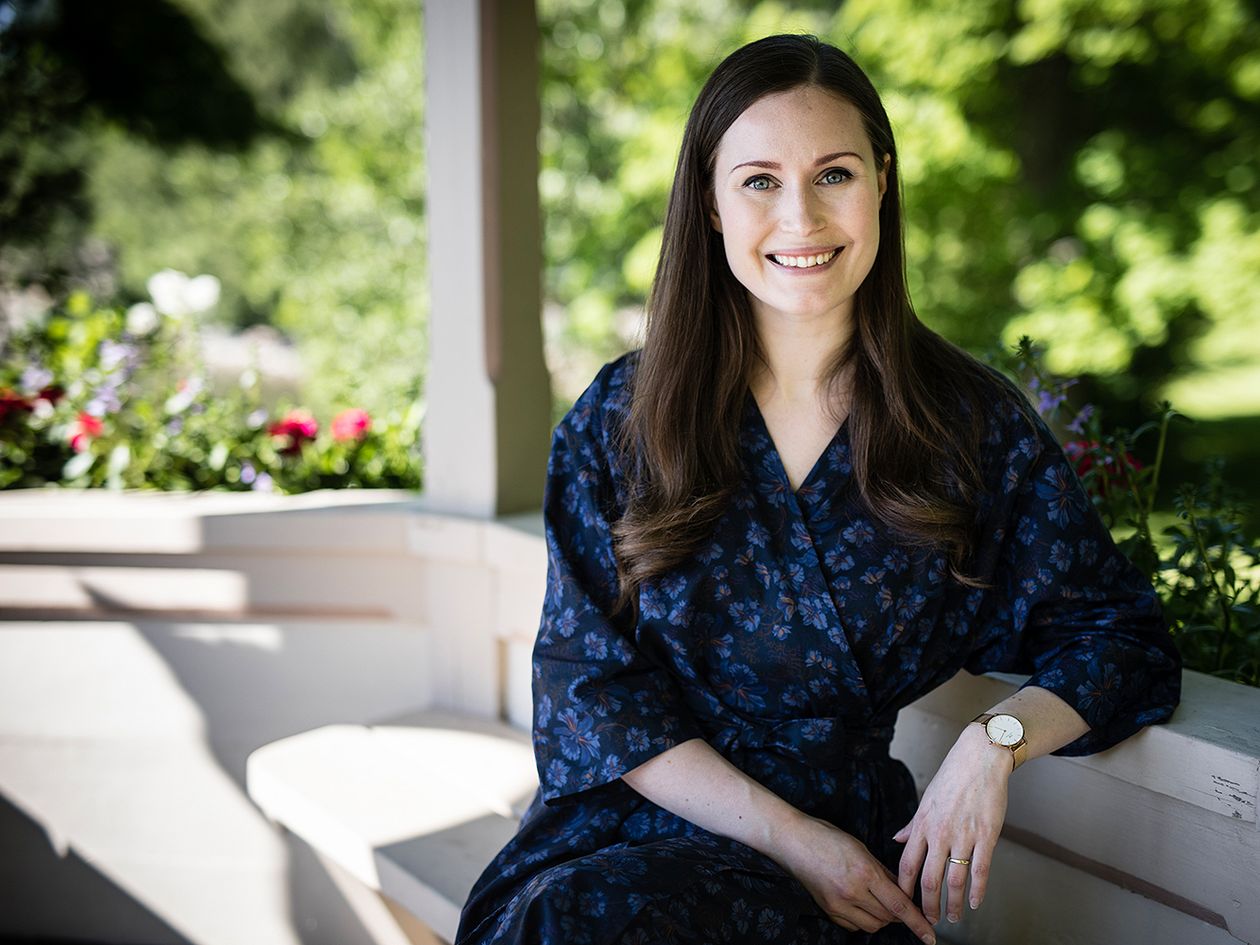 More women in political decision making
Women's political participation and women's leadership still often faces structural barriers and stereotypes, but even the victories of individual women are the victories of all of humanity. In 2021, as many as 8 countries – Estonia, Tanzania, Samoa, Uganda, Tunisia, Barbados, Sweden, and Honduras – elected a woman as president or prime minister. The United States also got its first female vice president when Kamala Harris was chosen in Joe Biden's administration.
Sanna Marin, who has been the Prime Minister of Finland since 2019, is already the third woman in her position. At the time of her appointment, she was also the youngest serving Prime Minister in the world.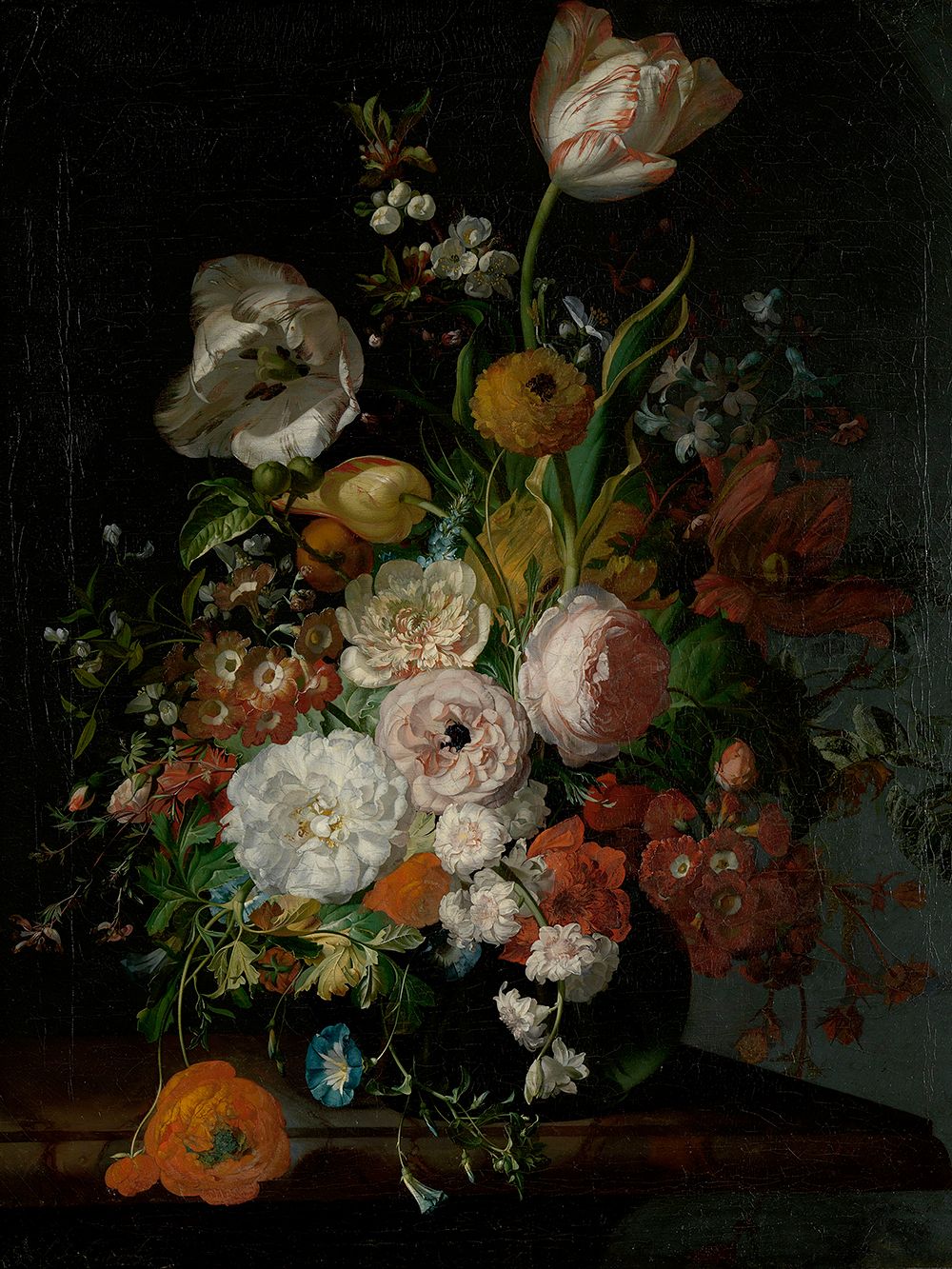 Women into the canon of Dutch art
In 2021, Rijksmuseum, the national museum of the Netherlands, added the first works by female artists to its permanent display known as the Gallery of Honour. Featuring works by well-known Dutch painters including Rembrandt and Vermeer, the exhibition was updated with three new paintings: The Serenade by Judith Leyster, Memorial Portrait of Moses ter Borch by Gesina ter Borch, and Still Life with Flowers in a Glass Vase by Rachel Ruysch.
Rijksmuseum also launched an extensive donation-based research program, which aims to achieve a more diverse representation of the museum's collections, thus diversifying the canon of Dutch art.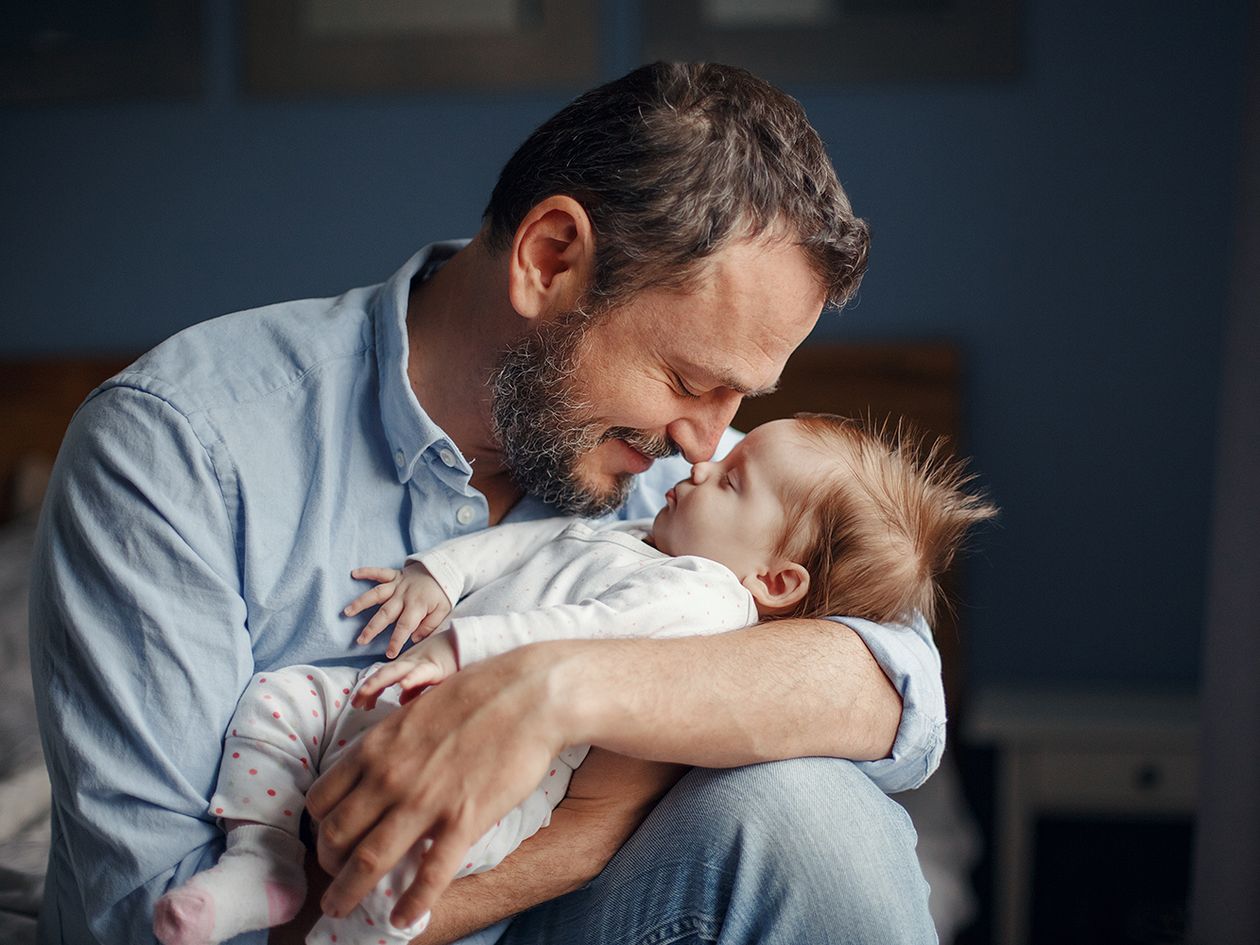 Paternity leave possible in almost 100 countries
In 2015, as many as 94 countries offered the opportunity for a more equal use of family leave by enabling paternity leave. In 1974, only Swedish fathers had the opportunity to stay home to care for their children.
"An even distribution of family leave and caring responsibilities between parents promotes both gender equality and the general well-being of families. A more equal distribution of care work also has a positive effect on fathers and their relationship with their families," reminds Jaana Hirsikangas.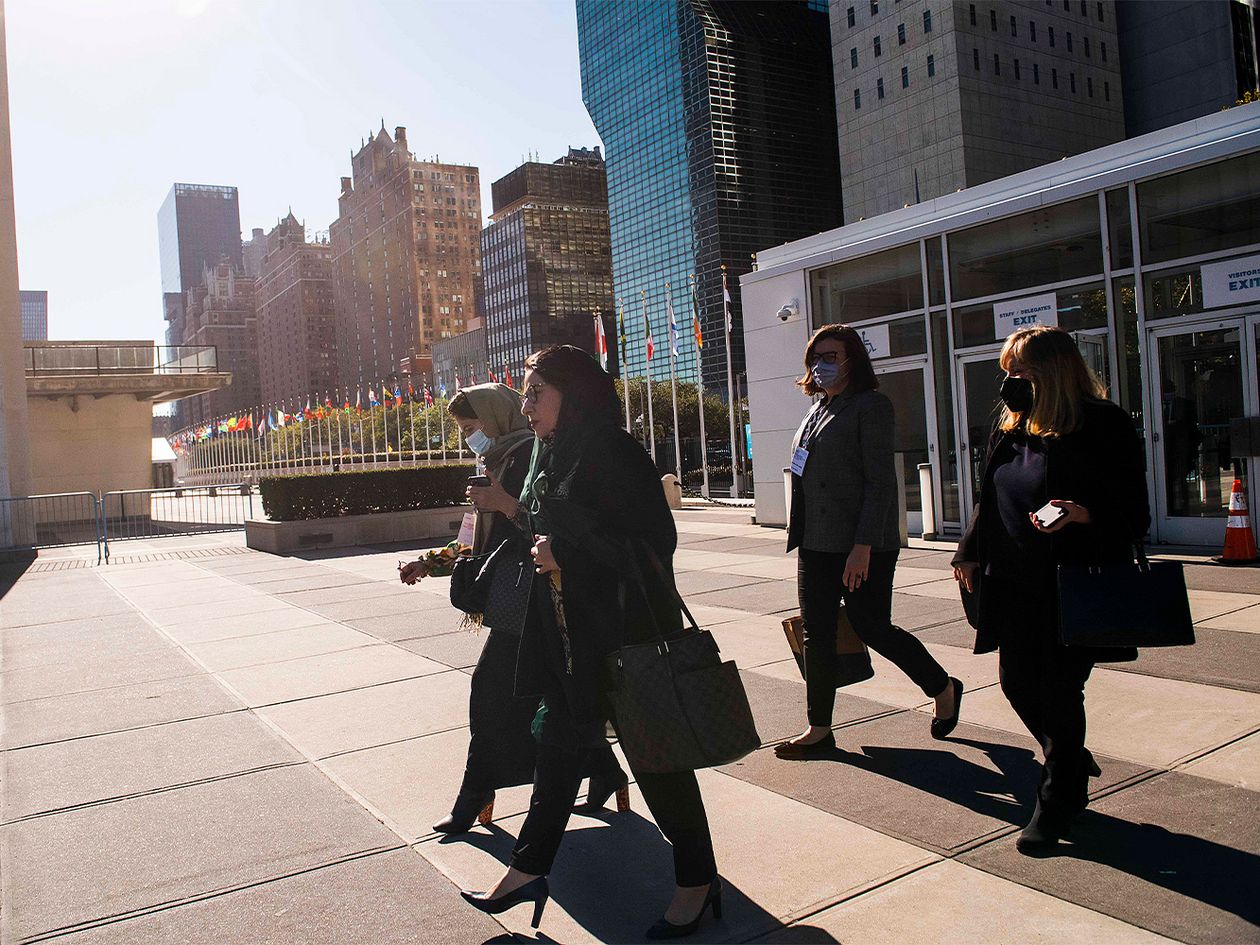 Women of Afghanistan call for equality
Taliban's new rise to power has hit particularly hard Afghan women and girls, who have been widely denied access to basic rights such as education and work. However, the struggle for women's rights continues. Last year, a group of Afghan women took part in a trip organized by UN Women and its partners to the UN headquarters in New York to demand equal participation in peace efforts and humanitarian assistance, among other things.
"The world must not forget the women and girls of Afghanistan. Although their situation is still difficult, they are fighting for their rights and equality. But the rights cannot be realized without adequate resources to defend them – that is why UN Women is and will remain in the country alongside Afghan women. Securing women's rights contributes to lasting peace in any country," Hirsikangas emphasizes.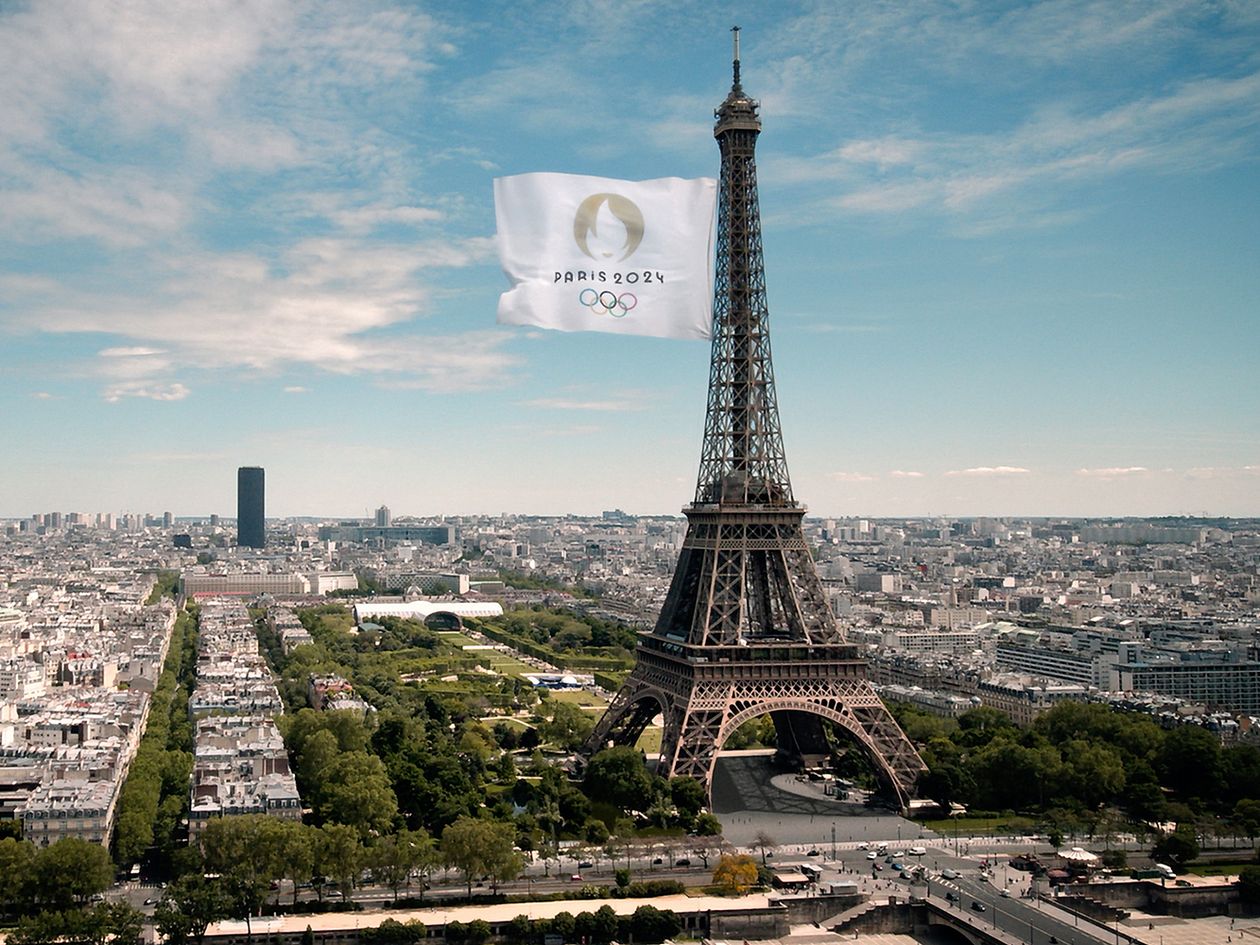 Towards gender-equal Olympics
In 2020, the International Olympic Committee announced its aim to reach a 50 percent female participation in the Olympic Games and to encourage the inclusion of mixed-gender team events. The Tokyo Olympics 2020, which were postponed to summer 2021 due to the pandemic, were the most equal Olympic Games in history: nearly 49 percent of the participants were women, and for the first time ever, each country had at least one female and male athlete competing. What's more, New Zealand weightlifter Laurel Hubbard became the first transgender athlete to compete at the Olympics.
• Read also: Column: What if we would celebrate femininity on Women's Day instead? >
The Paralympics of the same year also featured a record number of female competitors, with 40.5% of the athletes women according to the International Paralympic Committee. By comparison: the 1896 Athens Olympics, the first modern Olympic Games, did not have any female participants.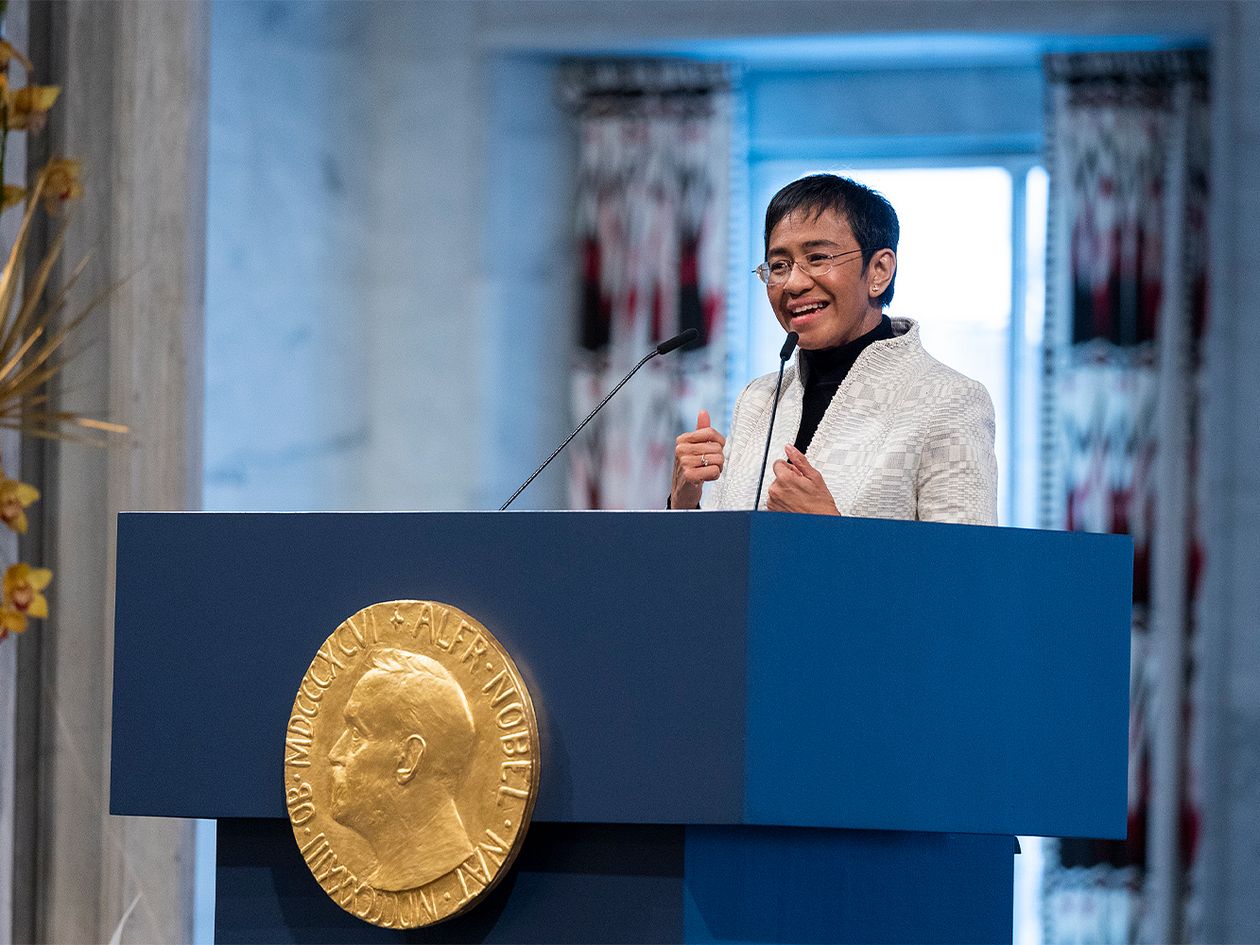 58 Nobel Prize-winning women
In 2021, the Nobel Peace Prize was awarded jointly to Filipino-American Maria Ressa and Russian Dmitri Muratov for their work for freedom of speech. Marina Ressa, a journalist and author, has actively worked for exposing the abuse of power in her native country, the Philippines.
Since 1901, altogether 58 women have been awarded the Nobel Prize in different fields – in some fields more than others. So far only two women have won the Nobel Prize in Economics, most recently in 2019 when Franco-American economist Esther Duflo was awarded together with her husband Abhijit Banerjee and colleague Michael Kremer.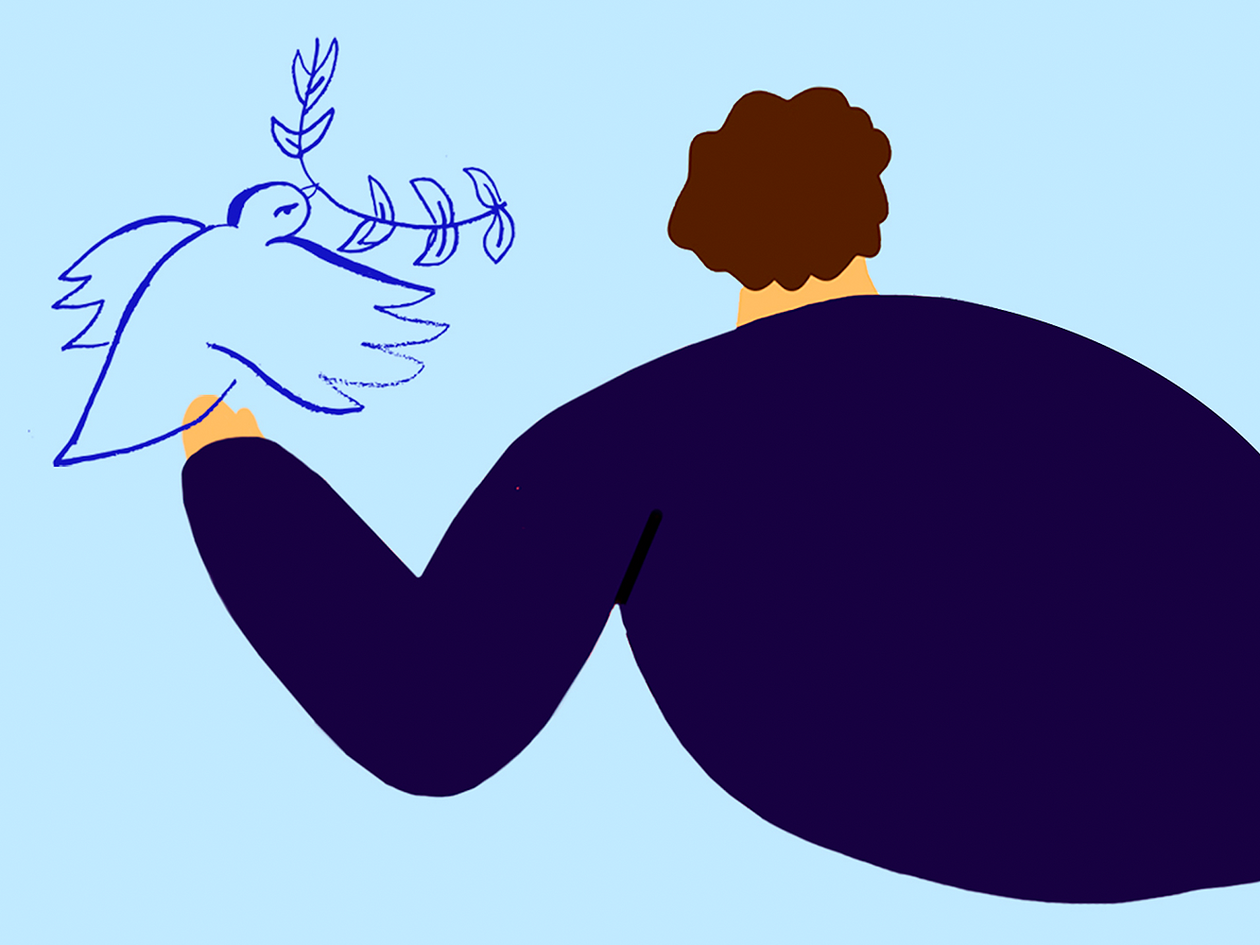 The work continues
Despite all these amazing achievements, there's still a lot of work to be done, and even the progress already made may be in jeopardy. This is the case, for example, in Ukraine, where women and children are disproportionately affected by the escalating war.
For more than a decade, Finnish Design Shop has supported the work for equality on International Women's Day, and in 2022 we have continued the tradition together with Franckly by donating a total of 20,000 euros to UN Women Finland. The donation will go to UN Women's work in Ukraine – the funds will support Ukrainian women and their families, as well as those who have fled the war to neighboring countries.
If you can, consider participating and joining Finnish Design Shop and Franckly in protecting and empowering women and girls of Ukraine.
Make a donation:
• Support Ukraine's women and families >
Edit: Design Stories