Adding an extra light is a must when evenings grow darker – especially while working. The high-quality and versatile desk lamps sharpen your focus yet fit beautifully into the interior. We picked 9 timeless design lamps for the home office and school desk!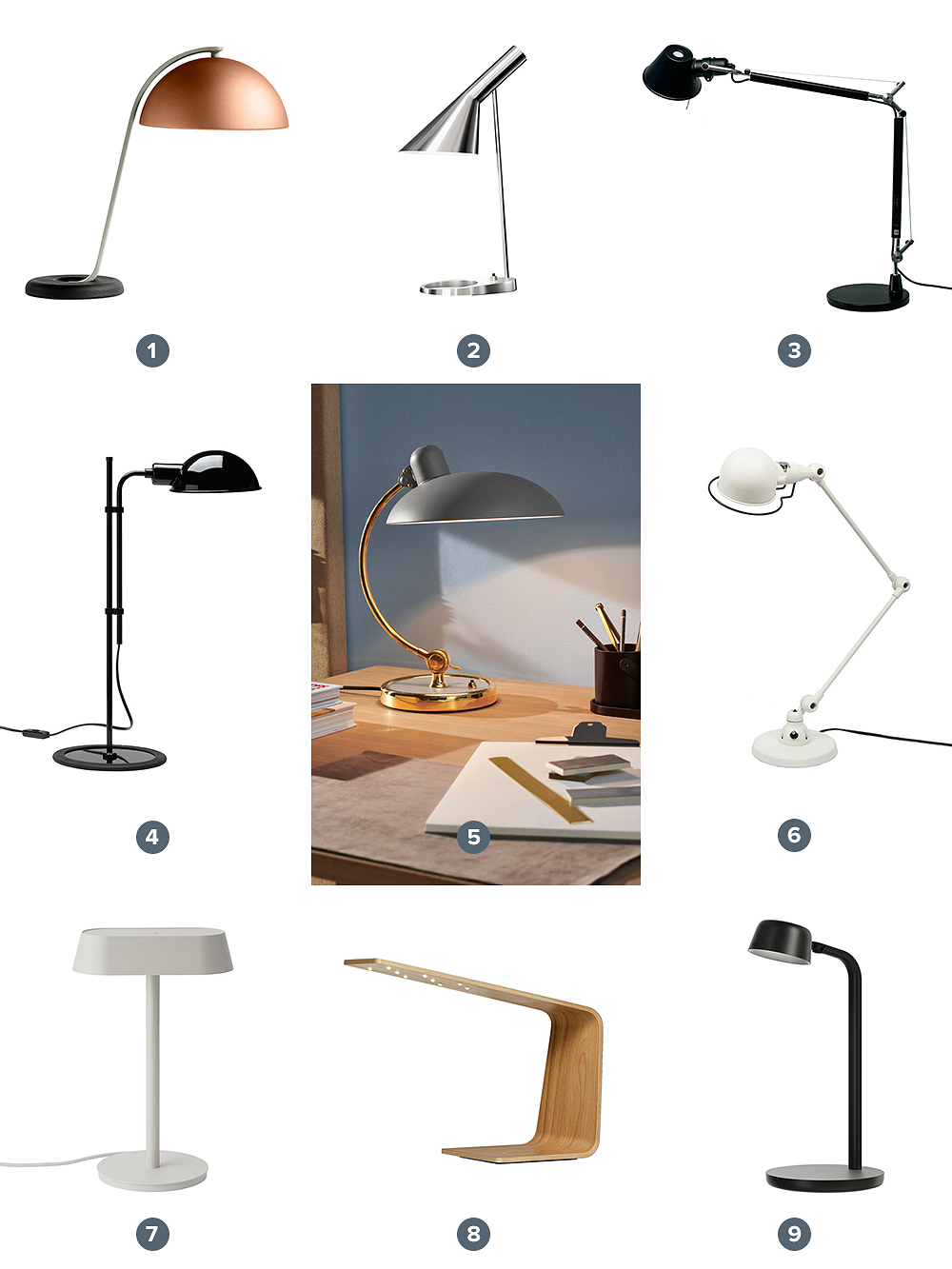 1. HAY's Cloche table lamp plays with the visual imbalance and features a sturdy sandblast cast iron base. 2. The sculptural AJ table lamp by Louis Poulsen consists of geometric forms and adjustable shade, which reflects soft and pleasant light with no glare. 3. The icon of the Italian design, Artemide's Tolomeo table lamp, has a characteristic spring system and is a stylish eye-catcher on your office desk.
4. As its name suggests, the Funiculí table lamp is based on a funicular up-and-down movement: its height can be adjusted with a simple clip mechanism. 5. The Kaiser Idell Luxus table lamp charms in matt grey and brass as its curvy forms give the lamp an elegant appearance. 6. The Signal table lamp is perfect for reading and office use and it delights with playful details.
7. Muuto's Linear table lamp is designer Thomas Bentzen's interpretation of the classic library lamp – the lamp also features a USB port for charging phones or other devices. 8. The Led1 table lamp by Finnish Tunto Design combines modern LED technology, woodwork, and simple design language in a creative way. 9. Luxo's Motus Mini is a minimalist yet characterful table lamp and finds its place on a school desk, for example.
See also:
• All desk lamps >
• All table lamps >
Text: Design Stories Images: Manufacturers