Do piles of stuff just appear on various surfaces around your home, growing by themselves overnight? Don't worry! We picked six pretty and practical storage solutions for keeping surfaces clutter-free and giving your home a neat overall look.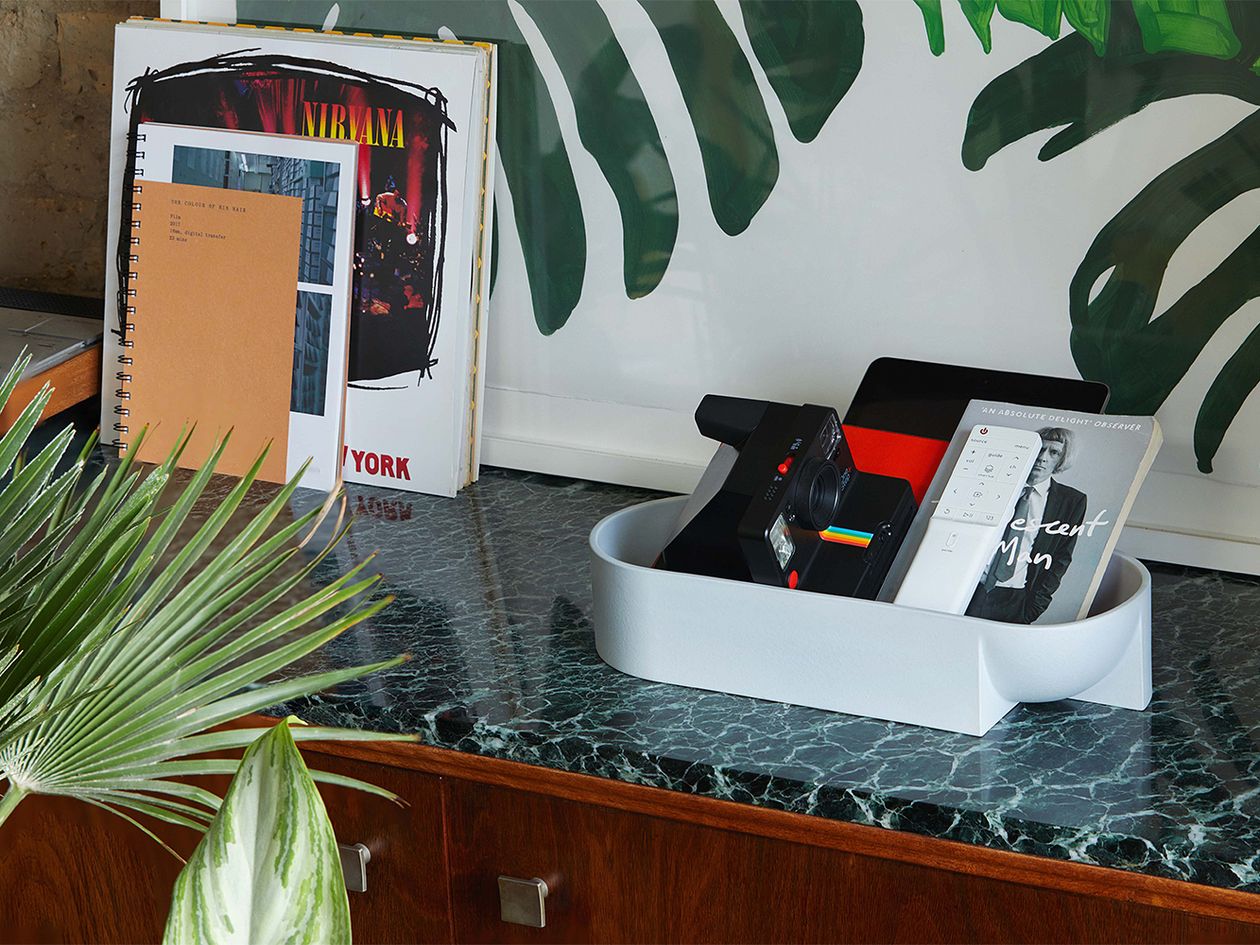 1. Elegant helper for the hallway
A beautiful bowl for storing the keys, wallet and other small items in the hallway will bid you sweet farewell whenever you leave home and be the first to greet you when you come back. For instance, Iittala's minimalist Kuru bowl, which is available in several subdued shades, goes well with all kinds of interiors. The bowls designed by British-Canadian Philippe Malouin are made by hand of ceramics and have a delightfully lively surface.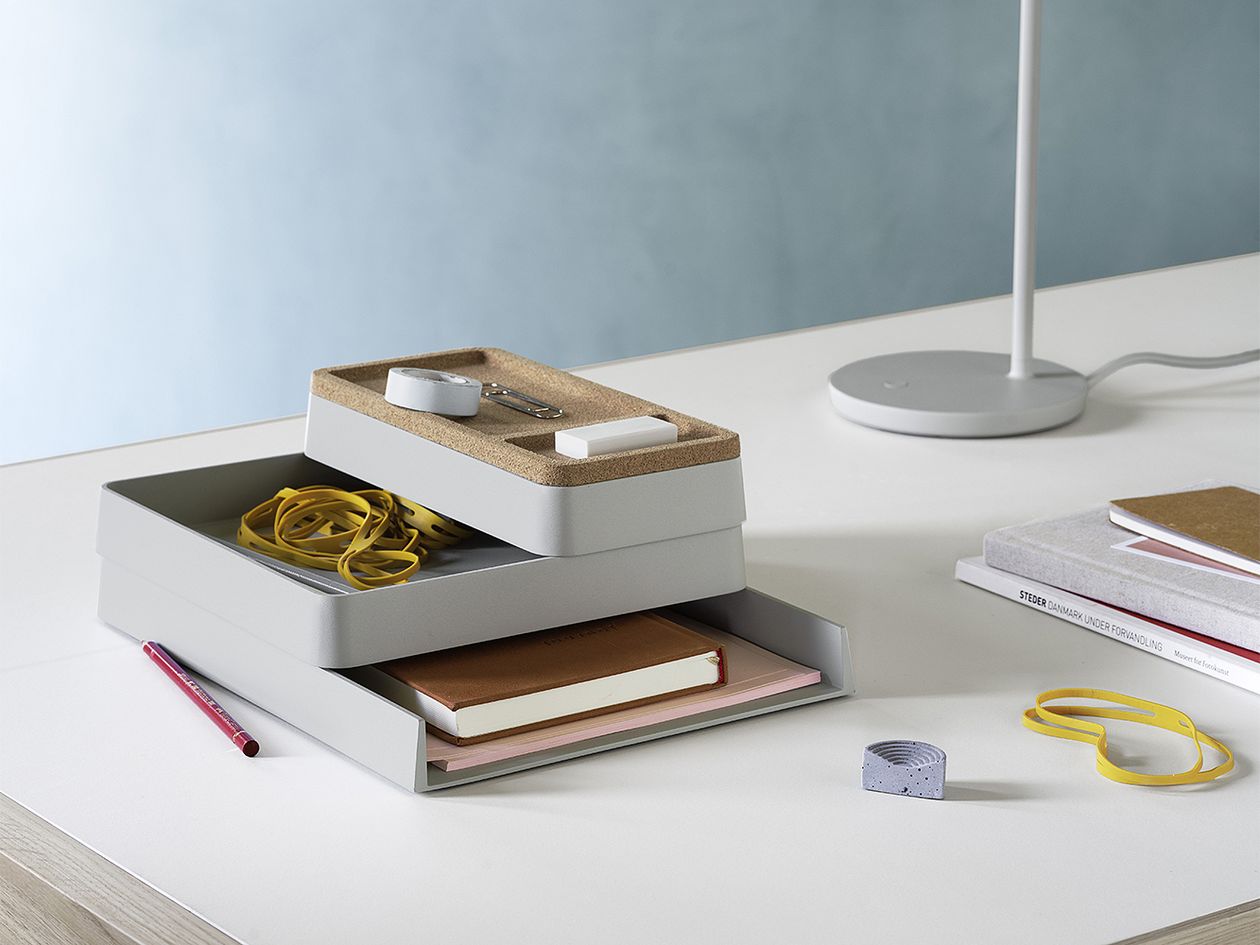 2. A versatile buddy for work
It's easier to think when your desk is organized. Muuto's three-piece Arrange Desktop Series desktop organizer is a great choice for getting papers, pens, headphones and other office supplies in order and within easy reach. The Arrange Desktop Series is made of eco-friendly recycled plastic and cork, and the different parts can be used both stacked as a unit and as separate storage trays. The organizer is designed by Swiss design studio BIG-GAME.
• Muuto's Arrange Desktop Series organizer >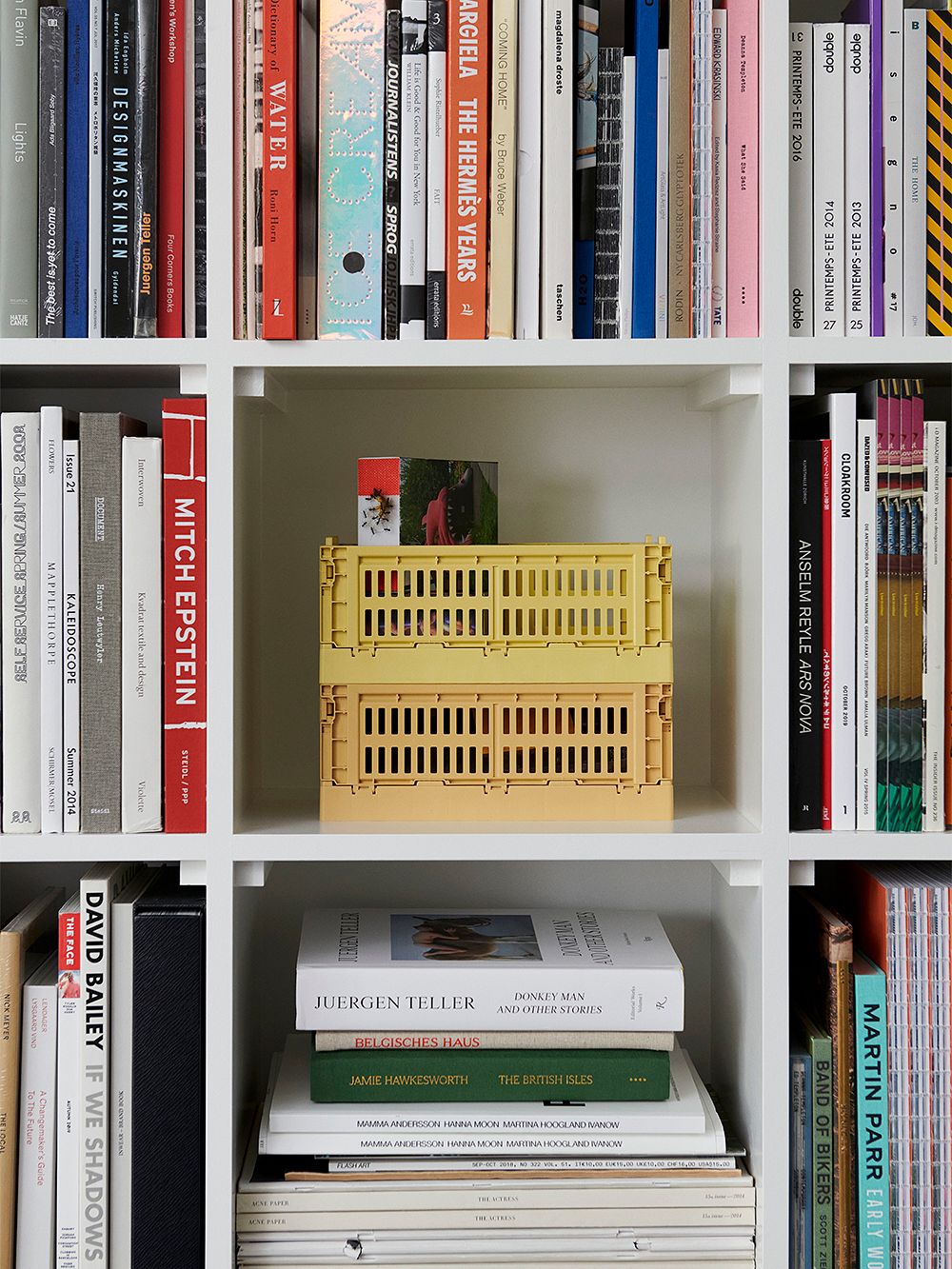 3. A whole lotta color
HAY's Colour Crate containers in delicious tones make keeping things in order fun. The compact, collapsible and stackable plastic containers are perfect for storing crayons, craft supplies and small toys sprinkled across the table in the children's room, for example. The revamped Colour Crate containers are made of 100% recycled plastic, and the containers are fully stackable no matter the size!
• HAY's Colour Crate container >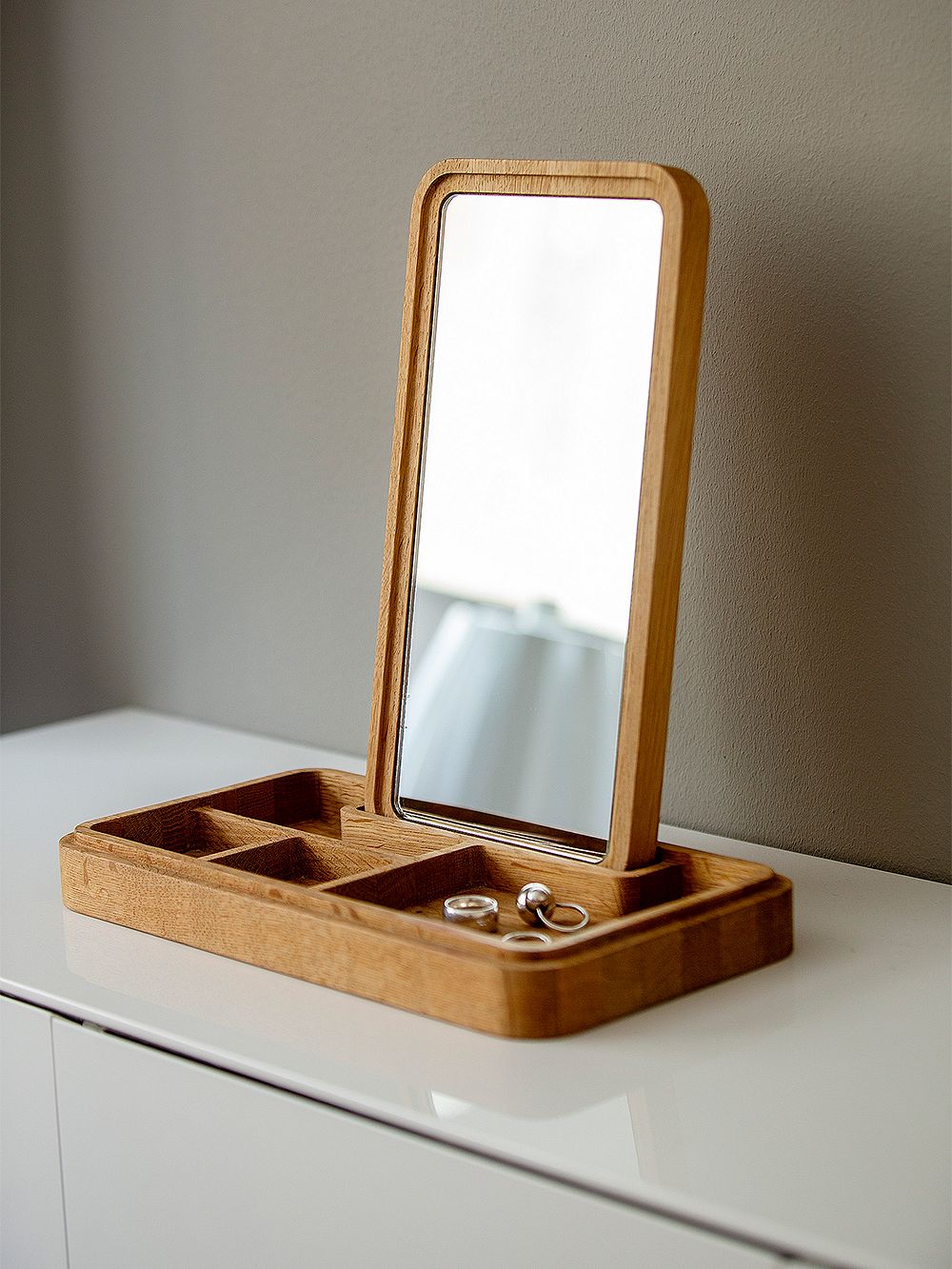 4. Practical beauty
You'll no longer have to waste time on tangled necklaces, missing cufflinks or earrings without a pair when you put your accessories in separate compartments in Spring Copenhagen's Mirror Box. The mirror in the storage box, designed by Danish Grounded Craftwork, can also be used as a lid when you want to protect your jewelry from dust. The Mirror Box storage box is available in both natural oak and black stained ash.
• Spring Copenhagen's Mirror Box >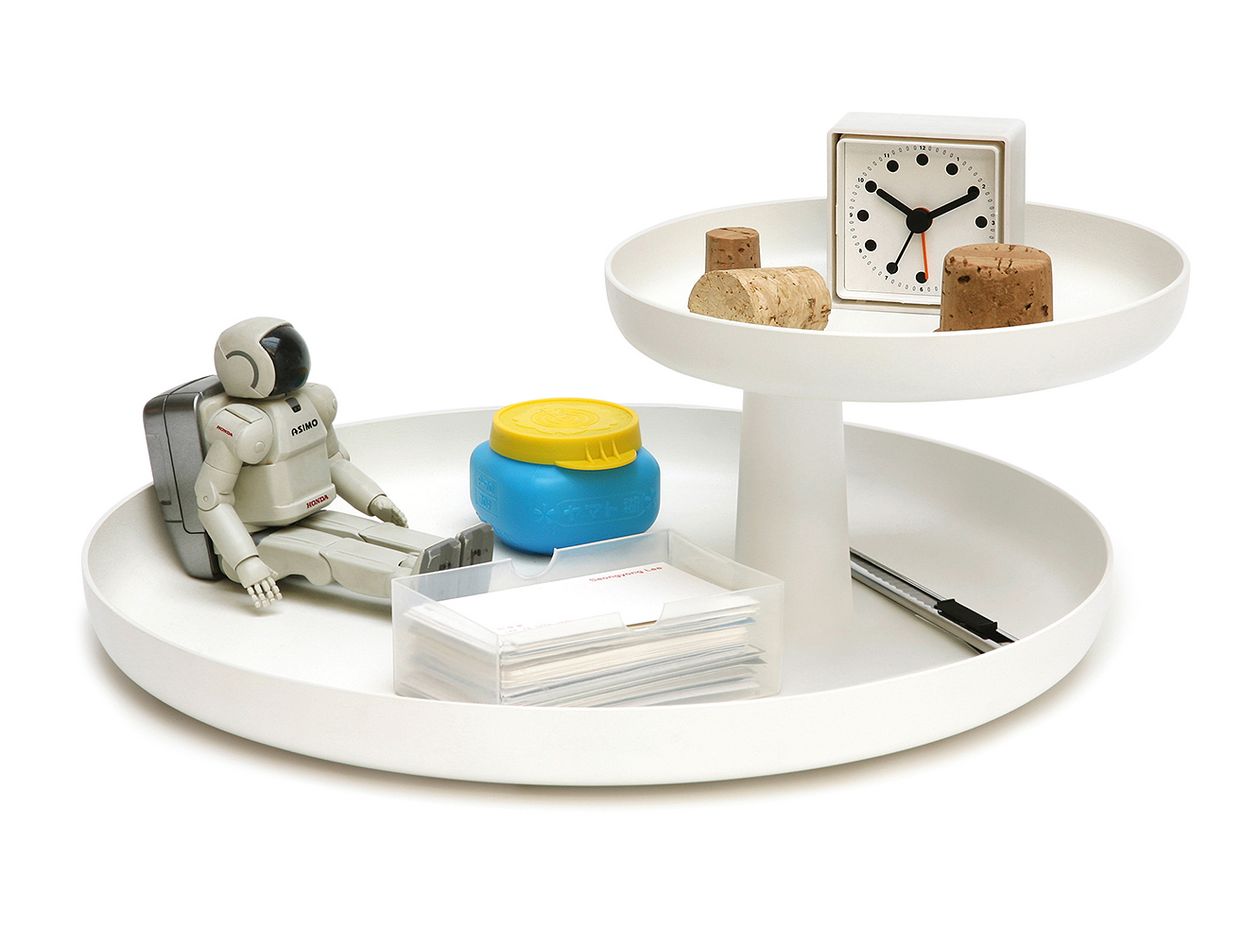 5. Doubly handy
The Rotary tray, designed by Jasper Morrison for Vitra, is a modern interpretation of the classic tiered tray. Thanks to the raised edges and rotating top tier, the tray is ideal not only for serving food but also for storing small items in the kitchen – and why not even remote controls on the living-room coffee table! The modern, minimalist Rotary is made of ASA plastic and available in six different colors.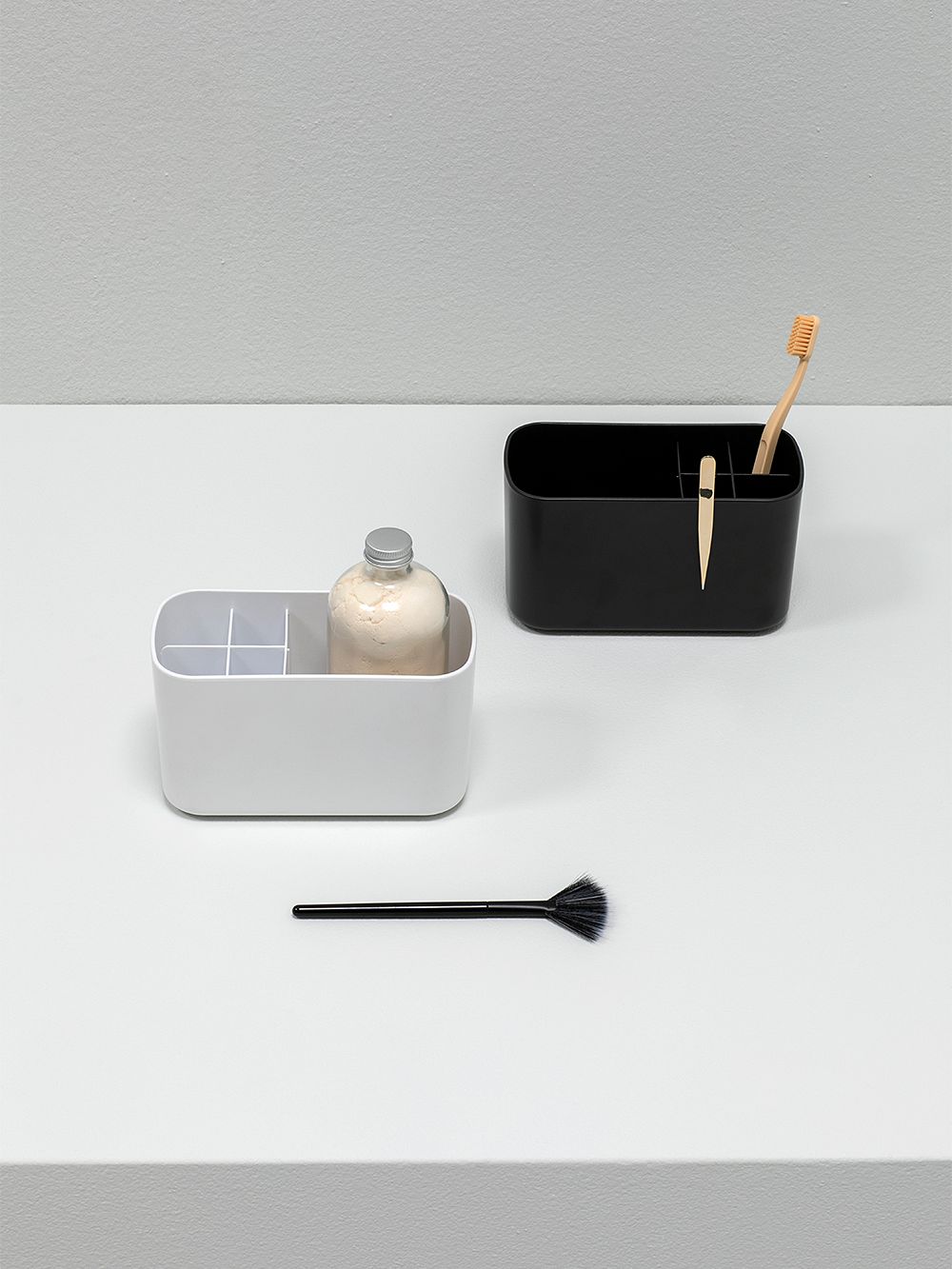 6. Tamer of bathroom chaos
Brabantia's ReNew bathroom caddy helps to keep jars, tubes and makeup accessories in order and from accumulating on the edge of the washbasin. The organizer is equipped with a non-slip base and compartments of various sizes. The removable divider makes the organizer easy to clean, and the holes in the bottom of the divider ensure that the contents stay dry and fresh. The divider, made of a material designed for washroom use, gives the bathroom a tidy look and pleases the eye with its minimalist design.
​​​​​​​• Brabantia's ReNew bathroom caddy >
See also:
​​​​​​​• Small storage at Finnish Design Shop >
Text: Kaisa Mikkola Images: Manufacturers