Designed by Avanto Arkkitehdit and Studio Joanna Laajisto, Finnish Design Shop's logistics center is competing for ArchDaily's Building of the Year Award 2023 in two different categories. You can vote for your favorite projects until February 14th.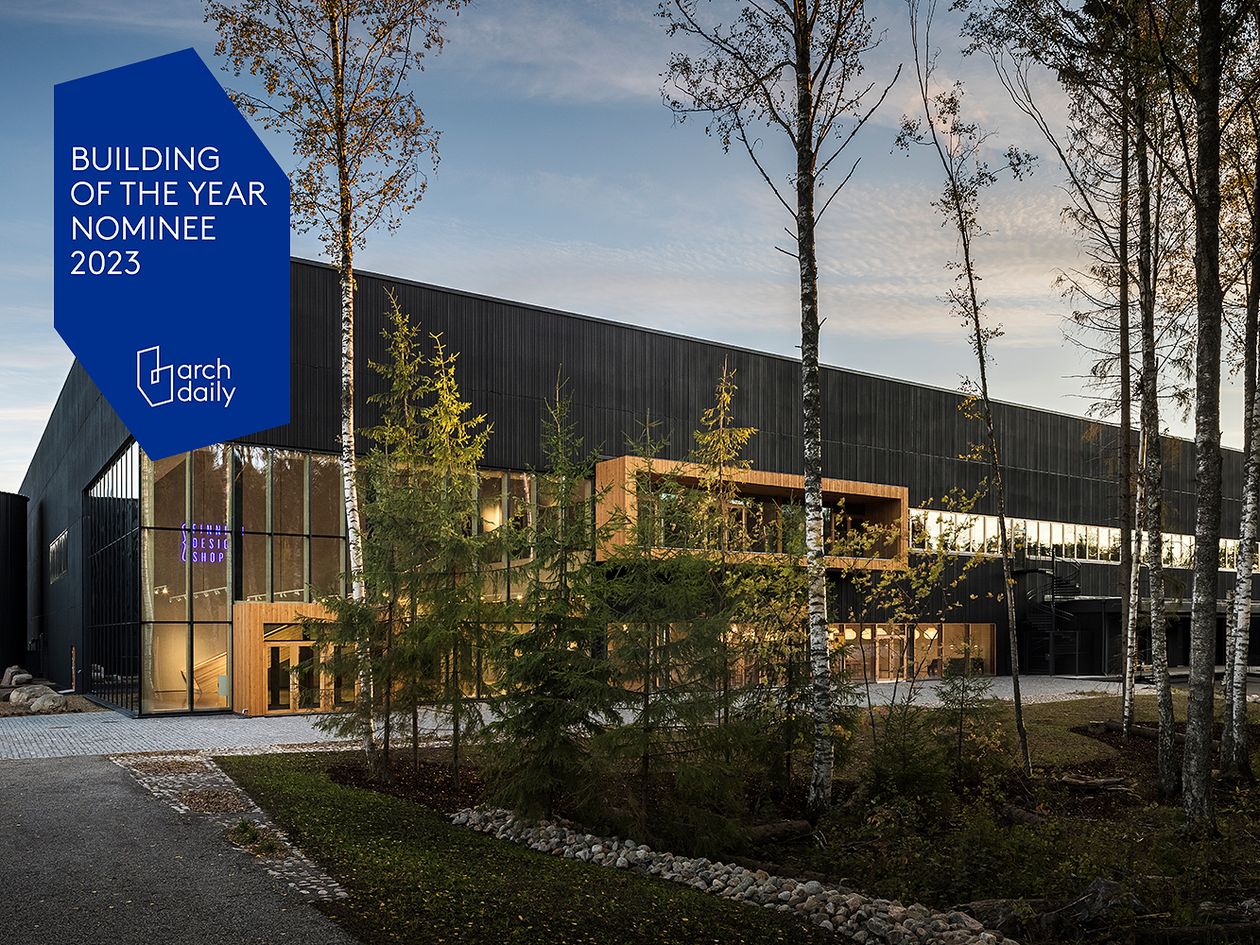 THE FINNISH DESIGN SHOP LOGISTICS CENTER at Aviatie, Turku is contending for the Building of the Year Award 2023 by ArchDaily, the world's most visited architecture website, along with 4,500 other architectural projects in 15 different categories. The logistics center has been nominated in two categories: Commercial Architecture and Offices.
The facade of the logistics center was designed by Anu Puustinen and Ville Hara of Avanto Architects, who took inspiration for the dark concrete walls and wooden accents from the natural elements surrounding the building.
"The finished building effectively communicates our original architectural theme of the forest and nature, which was inspired by the nearby Pomponrahka nature reserve and the massive Pirunpesä erratic boulder," says Anu Puustinen.
• Read the story: Avanto Architects designed a facade inspired by local nature for the Finnish Design Shop logistics center >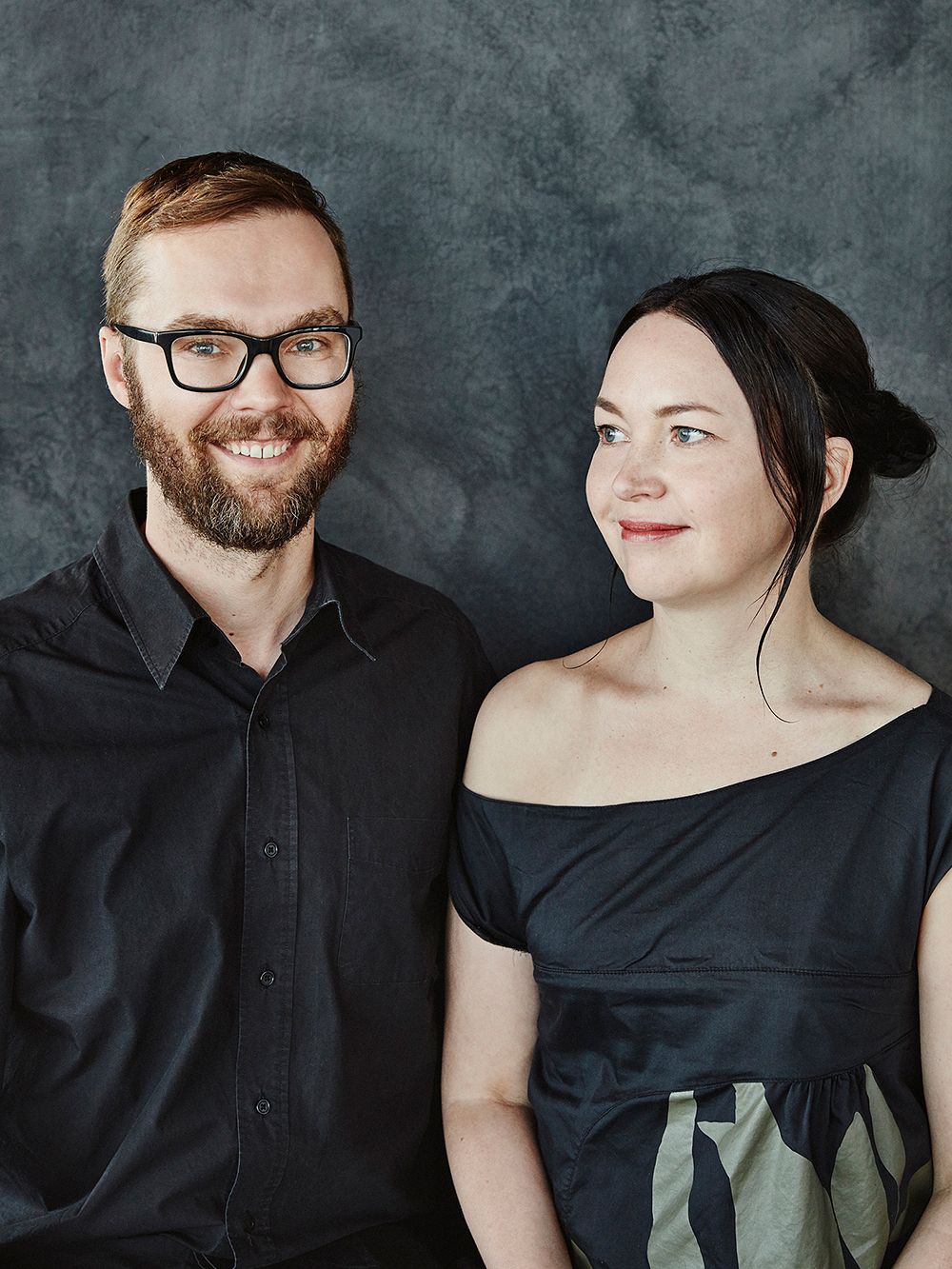 The interior design of the office spaces as well as the ground floor showroom and restaurant was completed by Studio Joanna Laajisto. Natural materials and colors were emphasized in the interior design – for example, the impressive staircase and fixed furniture, designed by Joanna Laajisto and her team, were crafted mainly from wood.
• Read the story: Architecture on a human scale – join us on a tour of Finnish Design Shop's facilities in Turku >
Studio Joanna Laajisto aimed at giving the large warehouse a human scale while connecting it to Finnish Design Shop's ethical and ecological values. The logistics center was designed to meet the Excellent-level standards of the BREEAM environmental certification system, and it is heated with geothermal energy and powered by its own solar panels.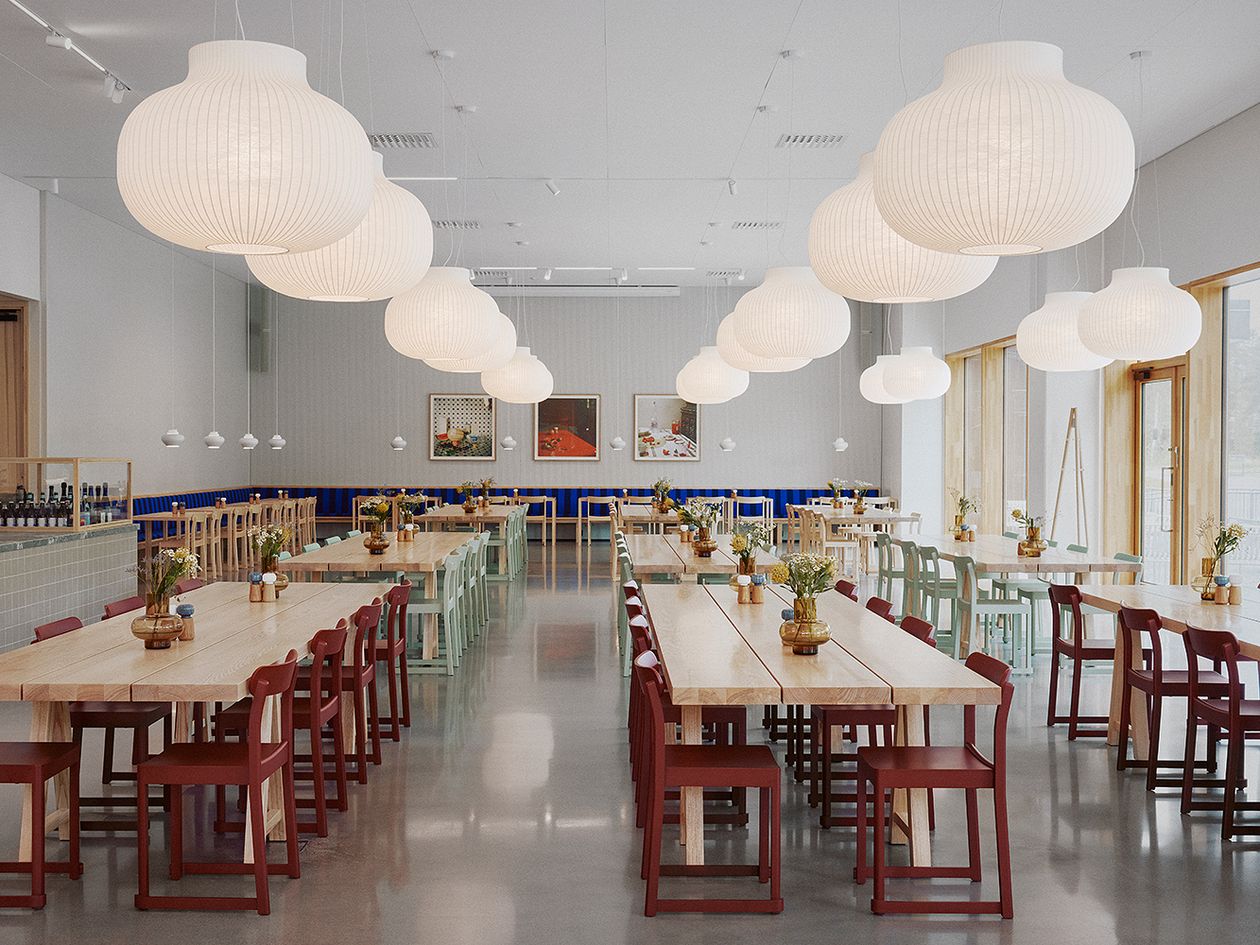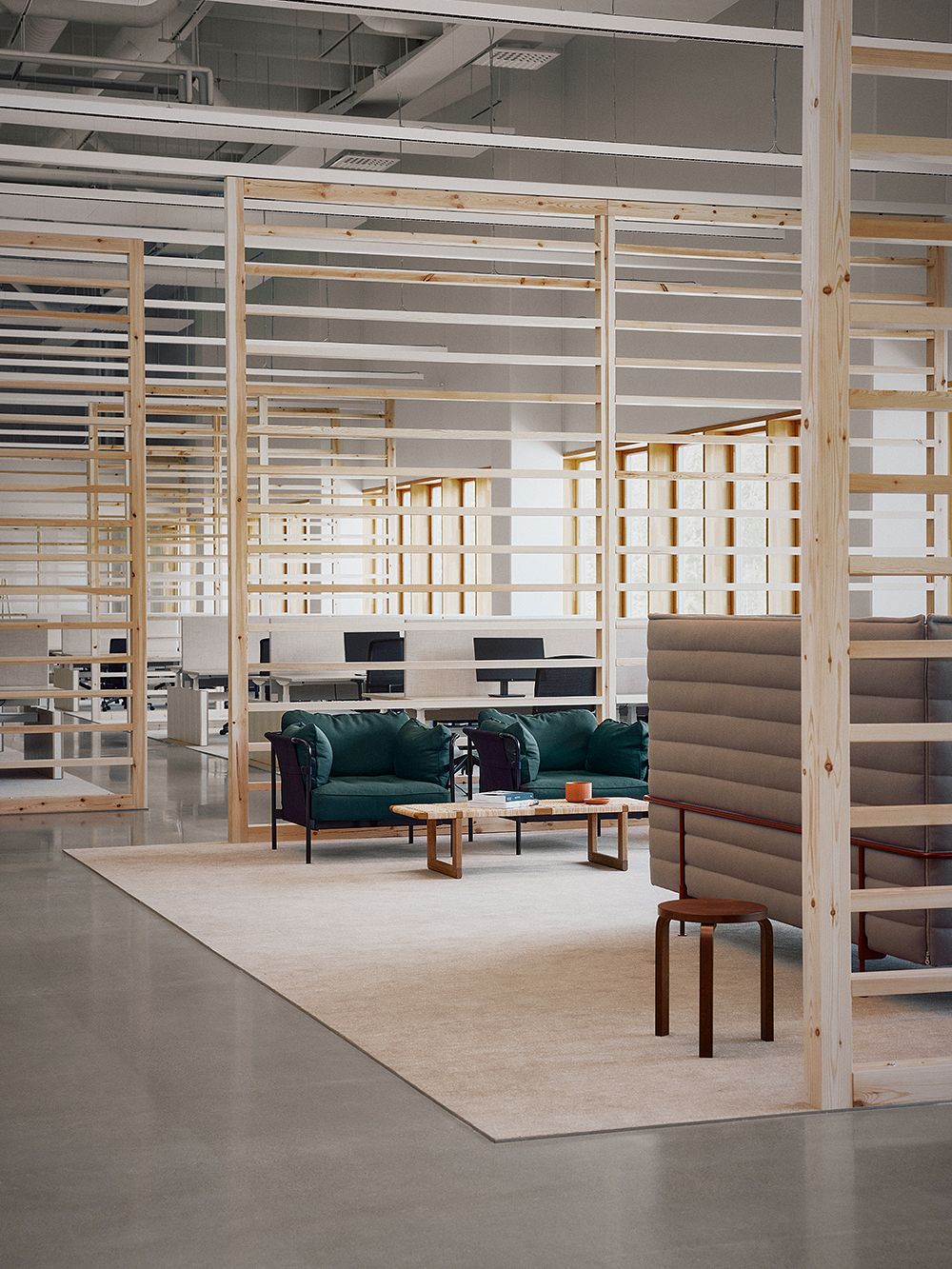 Founded in 2008, ArchDaily is hosting the Building of the Year Awards for the 14th time already. As usual, the ArchDaily community will get to choose the winners.
Each registered user will have the chance to nominate one project in each category. Voting runs until February 14th, after which the top five projects per category will move on to the finalists round. The final winners will be announced on February 23rd.
Finnish Design Shop is thrilled to have been nominated, grateful for every vote received, and wishes good luck to all the amazing competitors!
Vote here:
• Building of the Year 2023, Commercial Architecture: Finnish Design Shop >
• Building of the Year 2023, Offices: Finnish Design Shop >
Text: Nora Uotila Images: Anders Portman / Kuvatoimisto Kuvio Oy, Mikko Ryhänen and Avanto Arkkitehdit