Invest in dinnerware and glasses that please the eye and bring out the best in your food and drink. Favor high-quality textiles and put the finishing touches on the table setting with fresh flowers.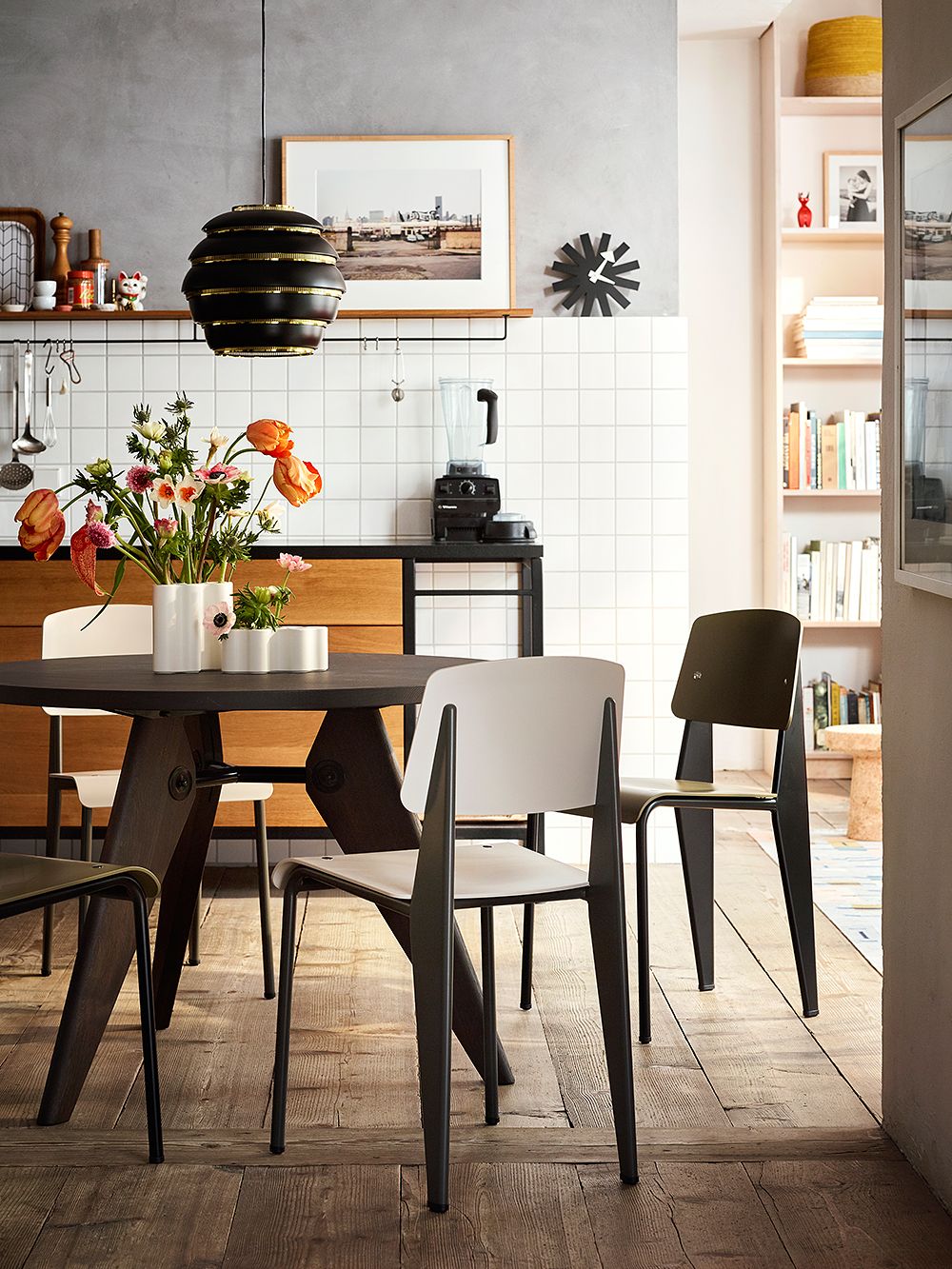 1. Start with fresh flowers
Start designing the table setting with fresh flowers and their colors. The season calls for a bunch that looks lush and natural, as if just picked from the garden. To a large extent, flowers define the general appearance of the table while also adding a relaxed touch. To liven up the table even more, combine two vases of different heights and fill them with a cluster of flowers. A round table suits a table cloth that reaches the floor, making the table look like a festive skirt.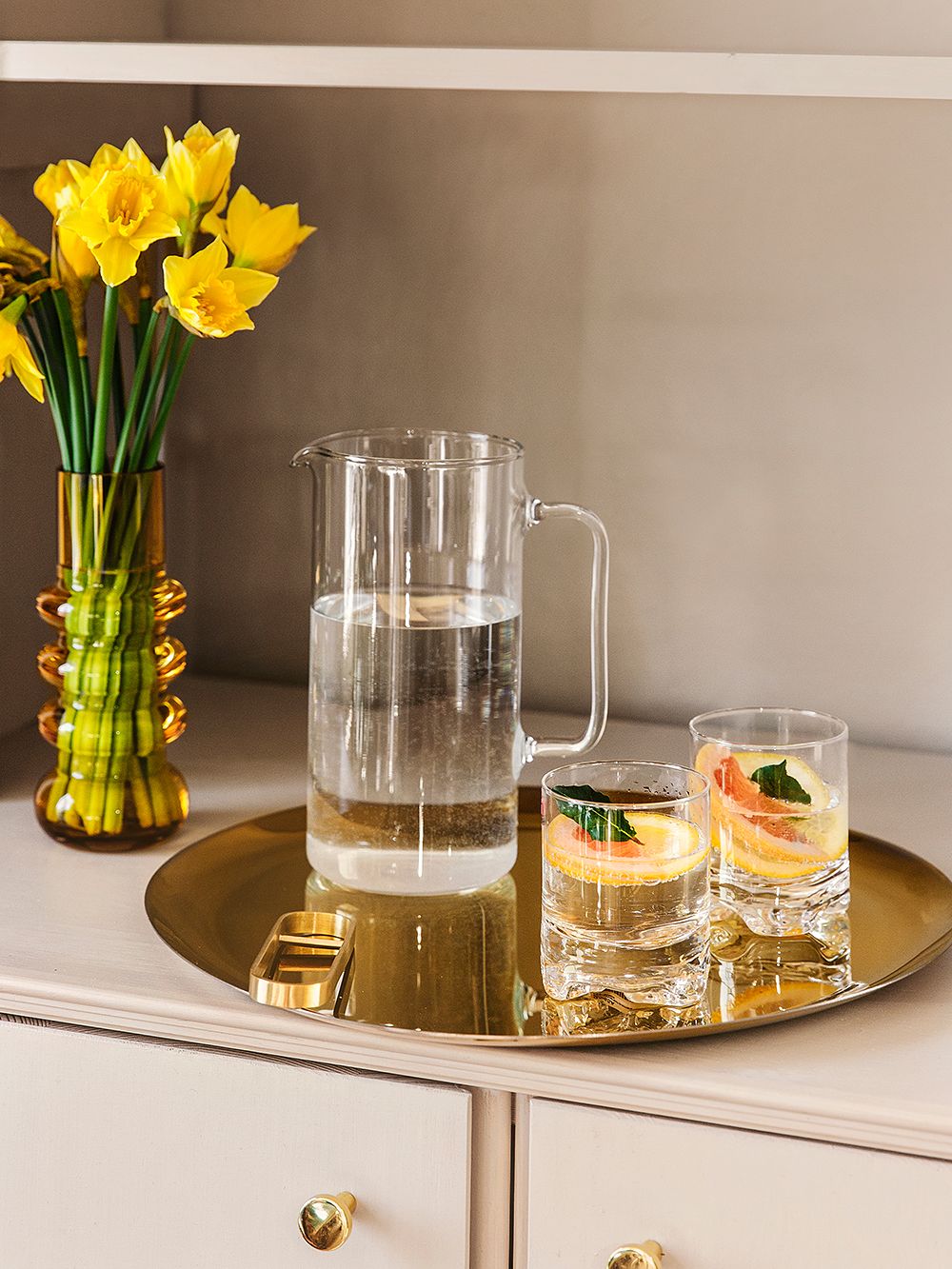 2. Add gold shimmer
When you want to add a touch of glamour to the occasion, serve your welcome drinks on a golden metal tray. The atmosphere will not be over the top if you keep the glasses simple and the color scheme calm: combine brass- and gold-colored serving dishes with yellow or clear glass.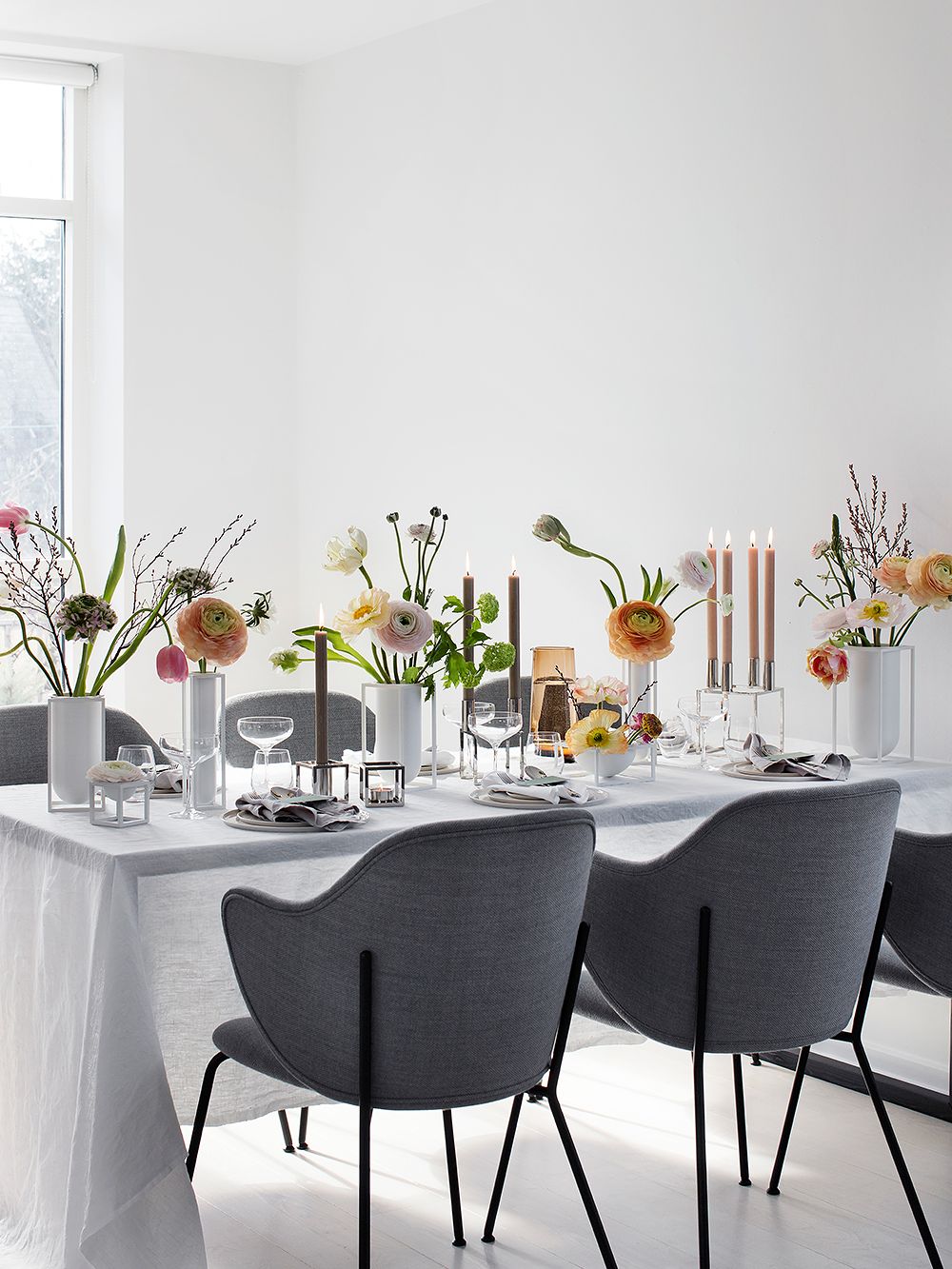 3. Make a flower arrangement
Decorate a long table with a stunning flower arrangement in the middle to make the most of the table's shape and spread joy for everyone sitting around it. Place vases of different heights in a long line for the whole length of the table and fill them with your favorite flowers. The rich and stylish decoration does not call for a tablecloth with an elaborate pattern; instead, go for a timeless linen tablecloth.
Decorate a long table with a stunning flower arrangement in the middle.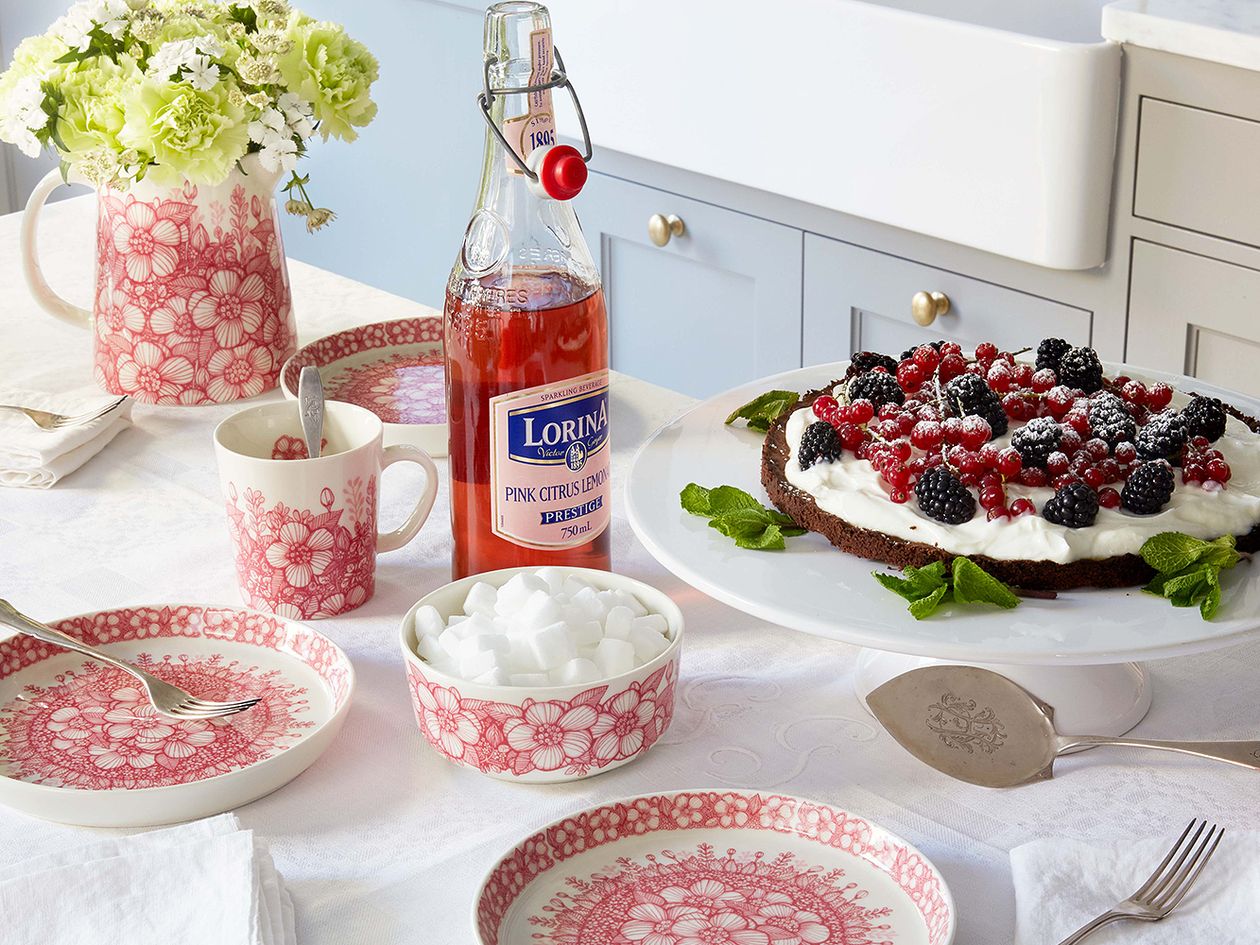 4. Bring color with table textiles
Colorful dinnerware cheers you up and makes you happy just by looking at it. Choose table textiles based on the colors of your dinnerware. A white tablecloth accentuates the playful and airy look of the red-and-white dinnerware. Complementary colors highlight each other, so finish up the red-and-white setting with green branches and green-colored flowers.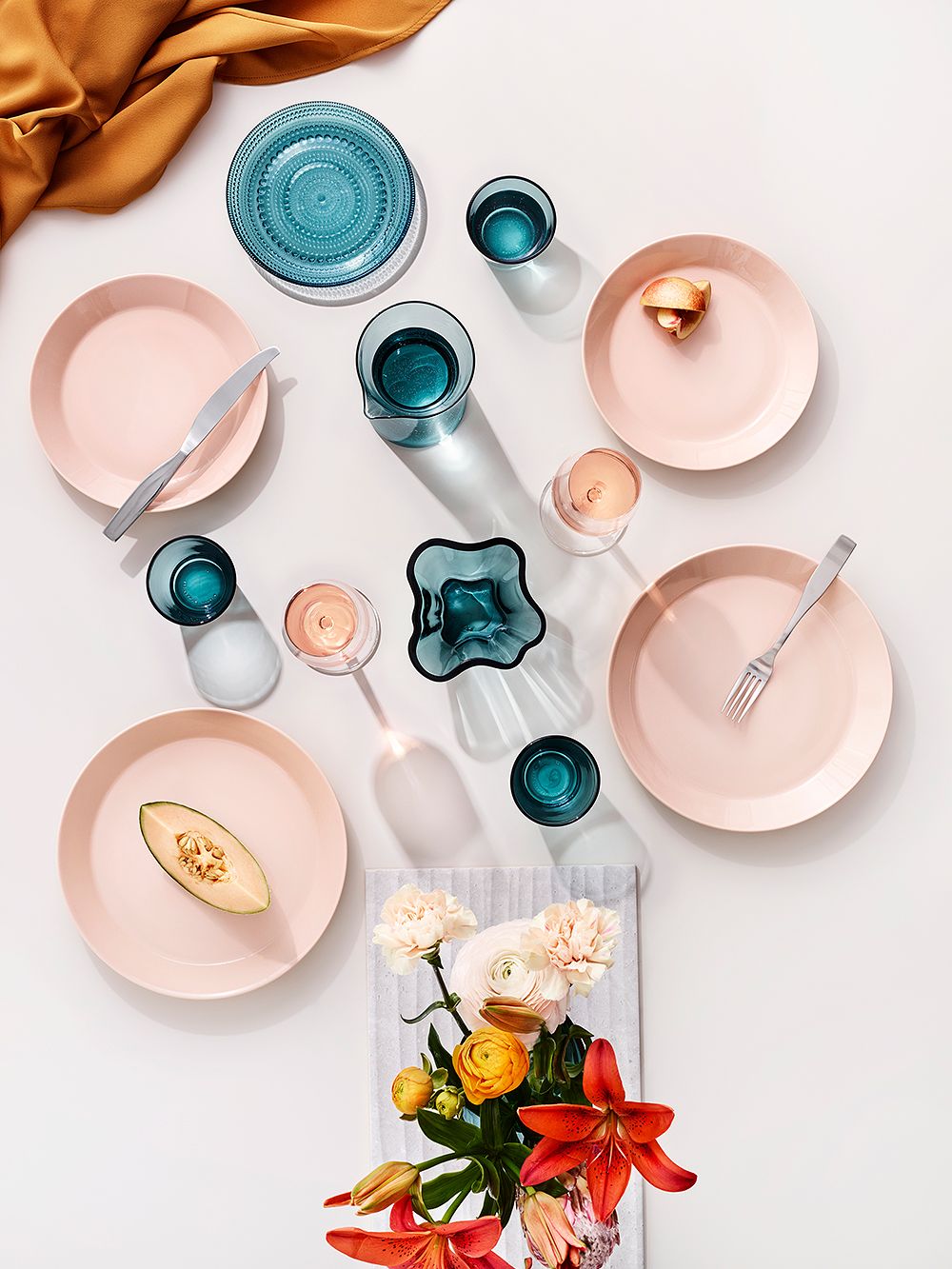 5. Try tender shades of powder
Create a trendy table setting by combining tender shades of powder with a muted shade of blue. Combining darker and lighter colors and two different materials gives the setting a fresh feel. The overall look can also be easily altered by swapping the white tablecloth boldly to a black linen one.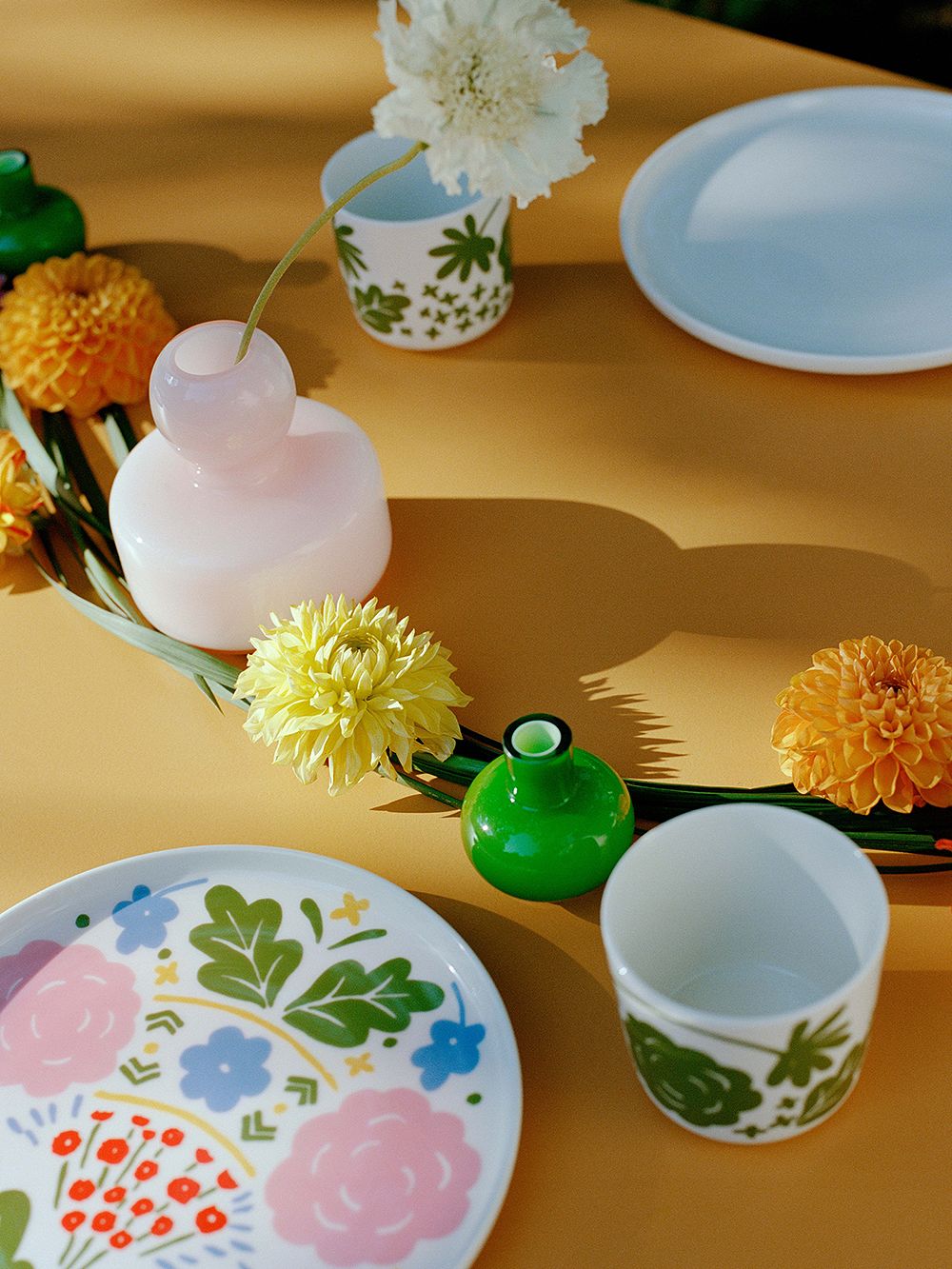 6. Decorate with a garland
Take a leaf from the patterns of the dishware and decorate the table with a winding greenery garland. Choose flowers and vases with shapes and colors similar to the decoration of the dishware. Pick a tablecloth with a color that also matches the motif of the cups and plates.
See also:
Text: Anna Aromaa / Avotakka Images: Suvi Kesäläinen and manufacturers