Muuto's Outline and Rest sofa series bring new perspectives to the modern Scandinavian sofa. Here, we speak to their designers, Oslo-based duo Anderssen & Voll, whose pieces occasionally originate from divergence.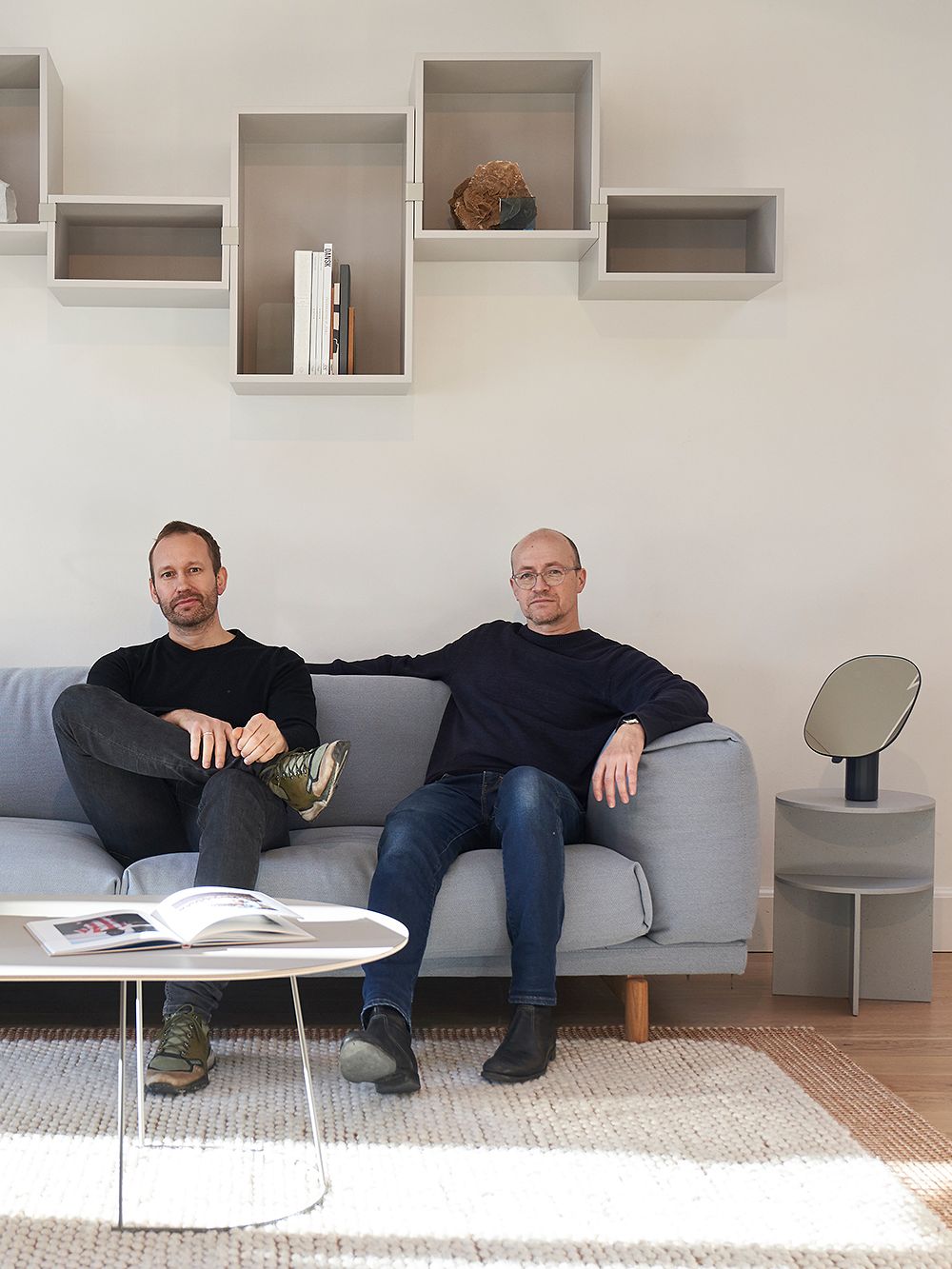 TORBJØRN ANDERSSEN AND ESPEN VOLL, better known as Anderssen & Voll, take a pragmatic approach to their designs. The Oslo-based duo want to create products that will last a lifetime in their function and aesthetic. Here, they talk about their approach to design and their Outline and Rest sofa series for the Danish manufacturer Muuto.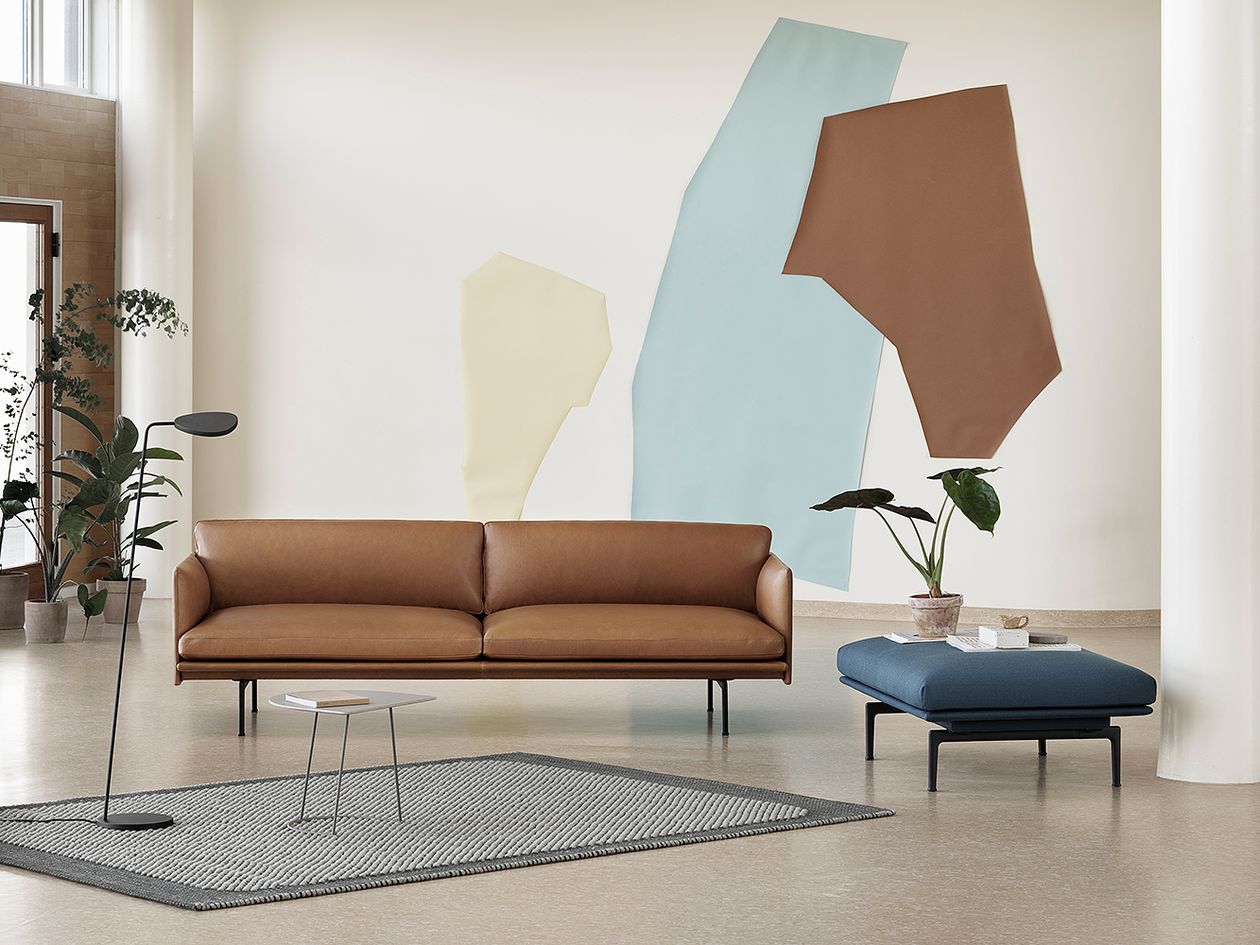 What was your first encounter with design?
Espen Voll: "We both come from creative upbringings. I'm from a family of architects and artists. My way into design was a natural progression from my upbringing."
Torbjørn Anderssen: "I come from a family of musicians. I gravitated towards design from an idea of transforming my time into something that would be more tangible, as well as, hopefully, meaningful."
What is it like to work and design as a duo?
Torbjørn: "Working with Espen is like an old pair of shoes with a pebble in one of them. After working with him for half of my life, it feels familiar but not that comfortable, as we rarely agree on anything, initially."
"Torbjørn continually challenges my own preconceived perceptions and views on what signifies good design."
Espen: "Torbjørn continually challenges my own preconceived perceptions and views on what signifies good design. Working together for close to 20 years is not a result of always agreeing on everything, but rather recognising our differences as a way of breathing life into products."
What is your biggest source of inspiration?
Espen: "To us, inspiration is often quite overrated. Seldom do we experience a point of inspiration as the first step in a creative process. Instead, the most important thing is to get started. From there, the process itself becomes a pair of glasses that singles out which references and points of inspiration relate to the project, as well as those that don't."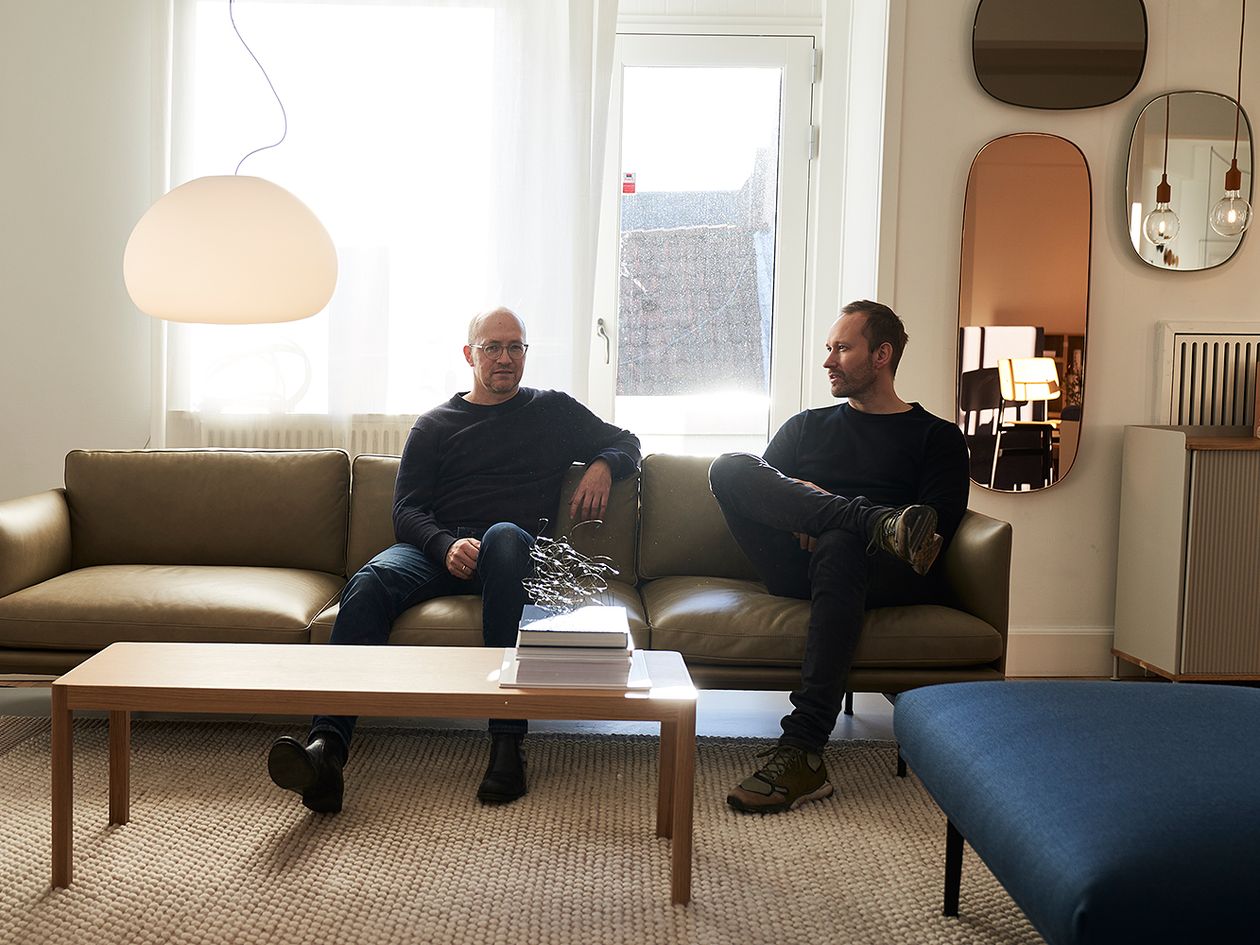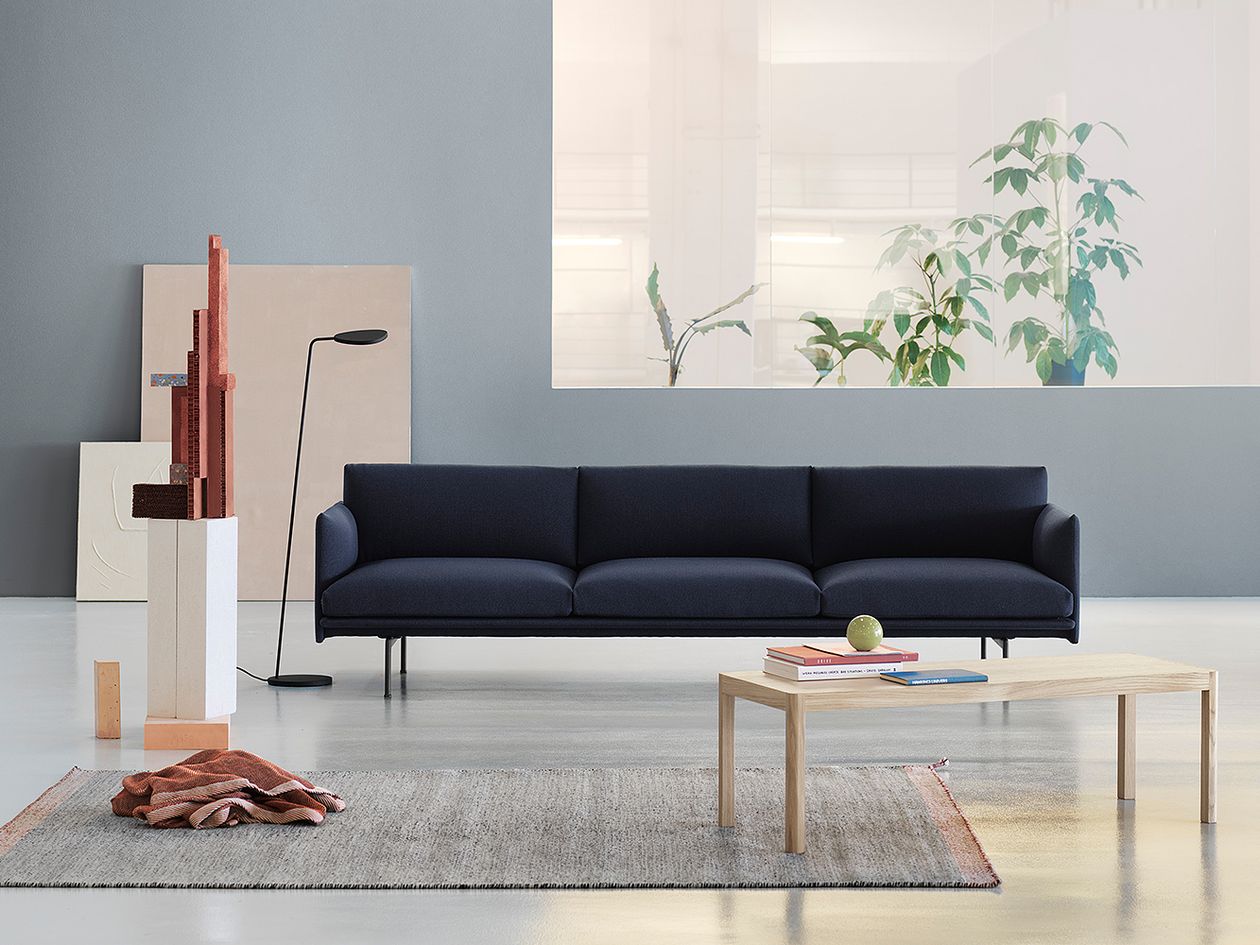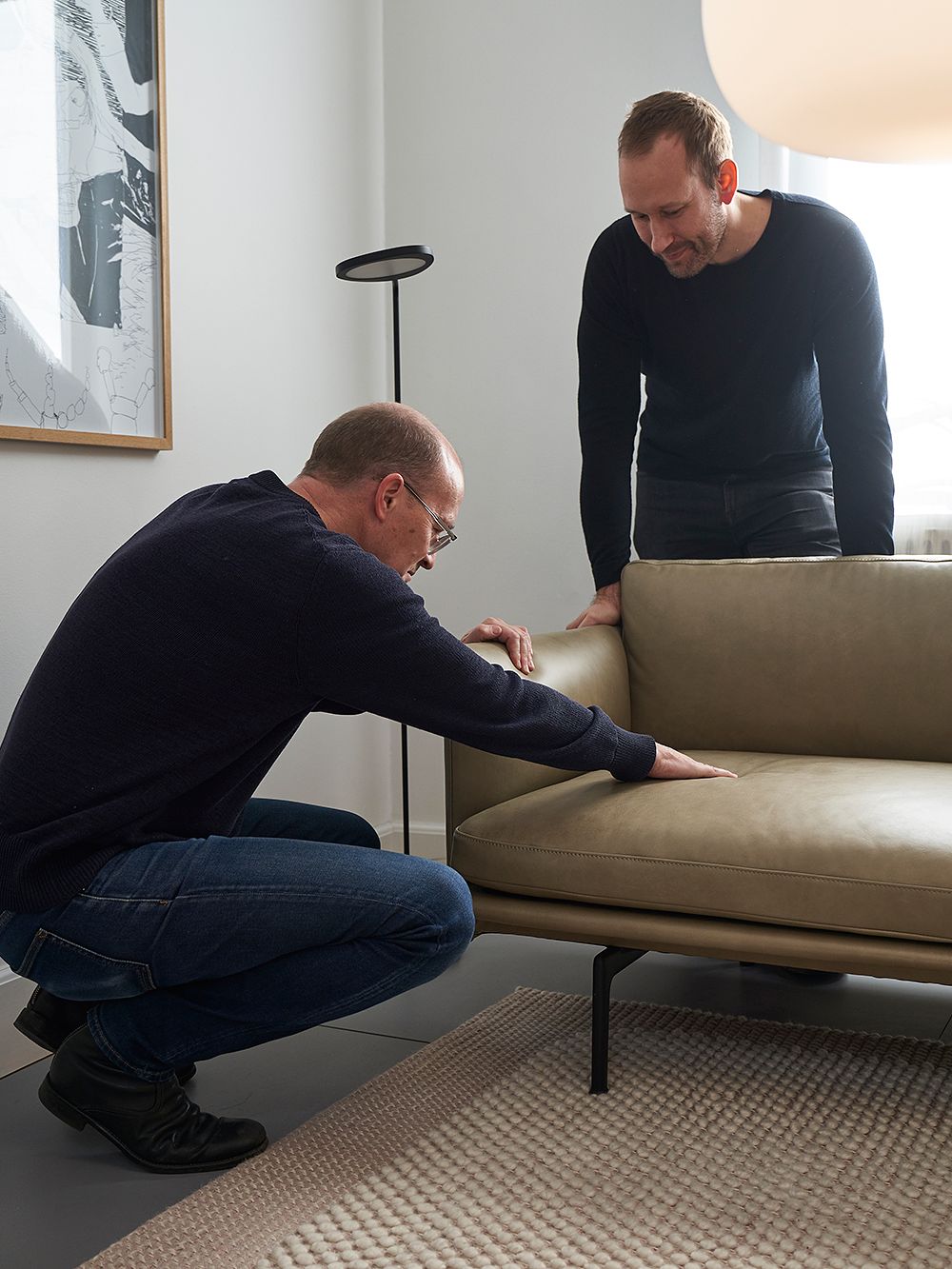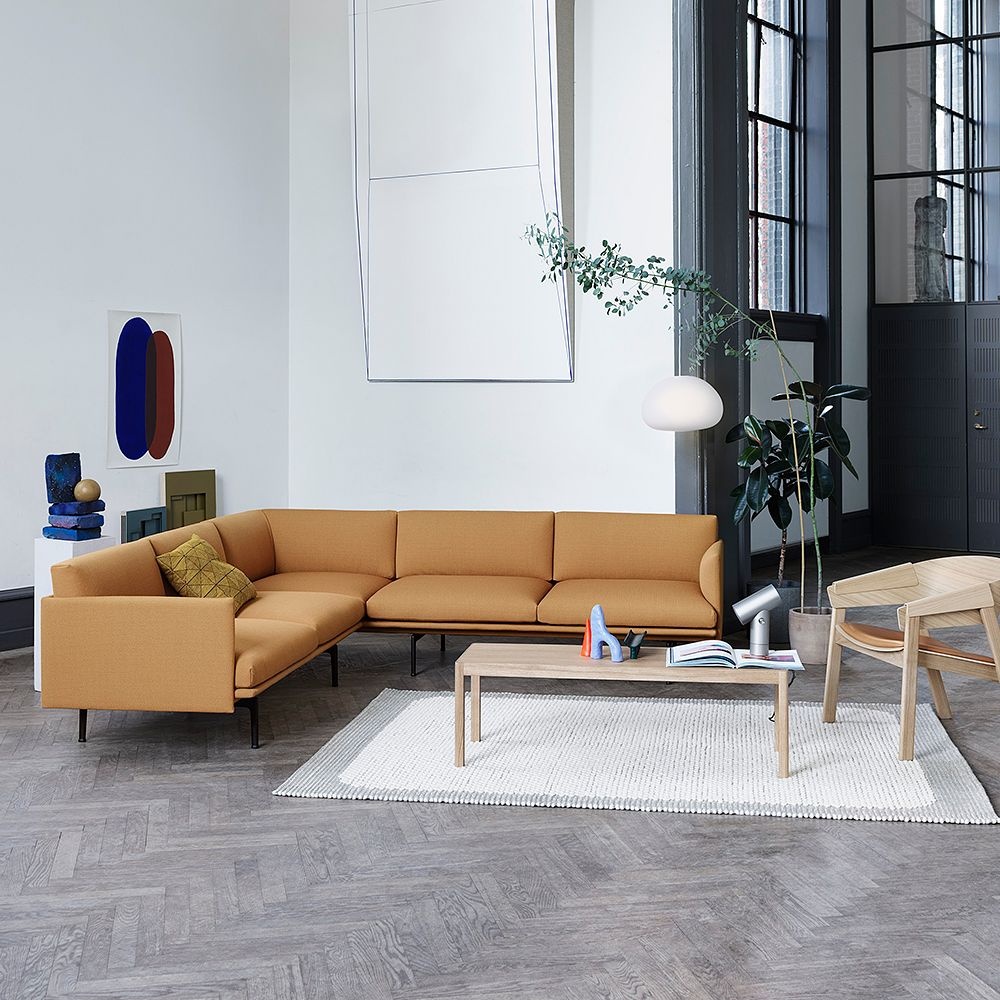 The Danish brand Muuto has five sofa series of your design. How did the collaboration with Muuto start?
Torbjørn: "We've been working with Muuto since they were founded in 2006. In fact, we even worked with them before they had found a name for the brand. The process is one of continuous dialogue – sometimes Muuto ask us for specific designs or functions, and at other times, we approach Muuto with new ideas that are floating around in our studio.
The processes are very thorough, where on one hand, we might get fed up with our designs before they are even launched, while on the other hand, the final designs always end up with as much thought put into them as possible."
"Designing Outline was about finding the right proportions."
The Rest and Outline sofas for Muuto are two of your best-selling pieces. Could you say a bit more about the designs?
Espen: "Designing Outline was about finding the right proportions to create a sofa with a generous feeling, translated into a relatively compact footprint. The proportions of the design allow it to be easily scaled up and down across different sizes, so the Outline 2-seater and the smallest Studio version are as strong as the grand 3.5-seater sofa.
The Rest Sofa was designed from the inside out, creating relaxed comfort and emphasising this by loosely wrapping the fabric around the soft volumes of the sofa."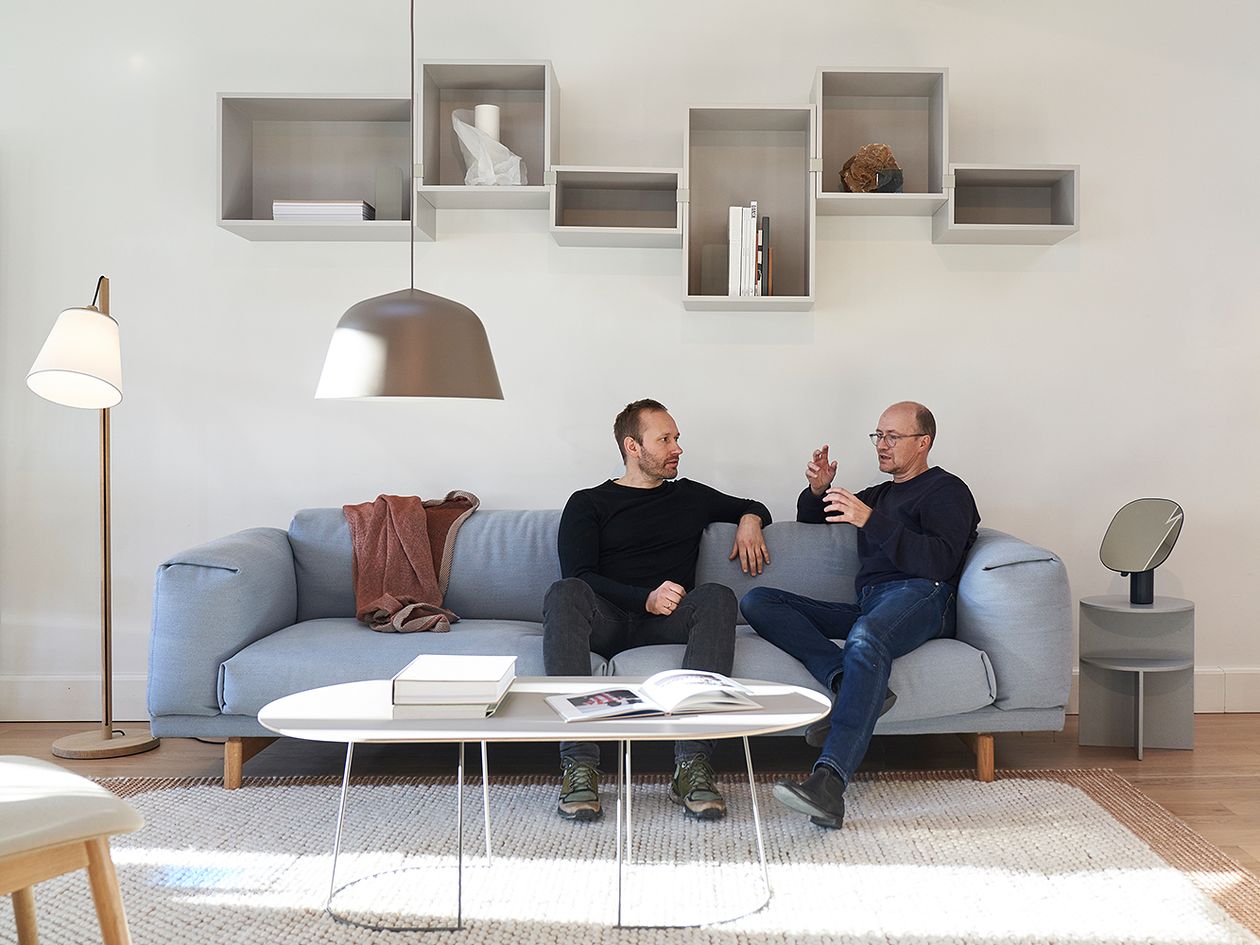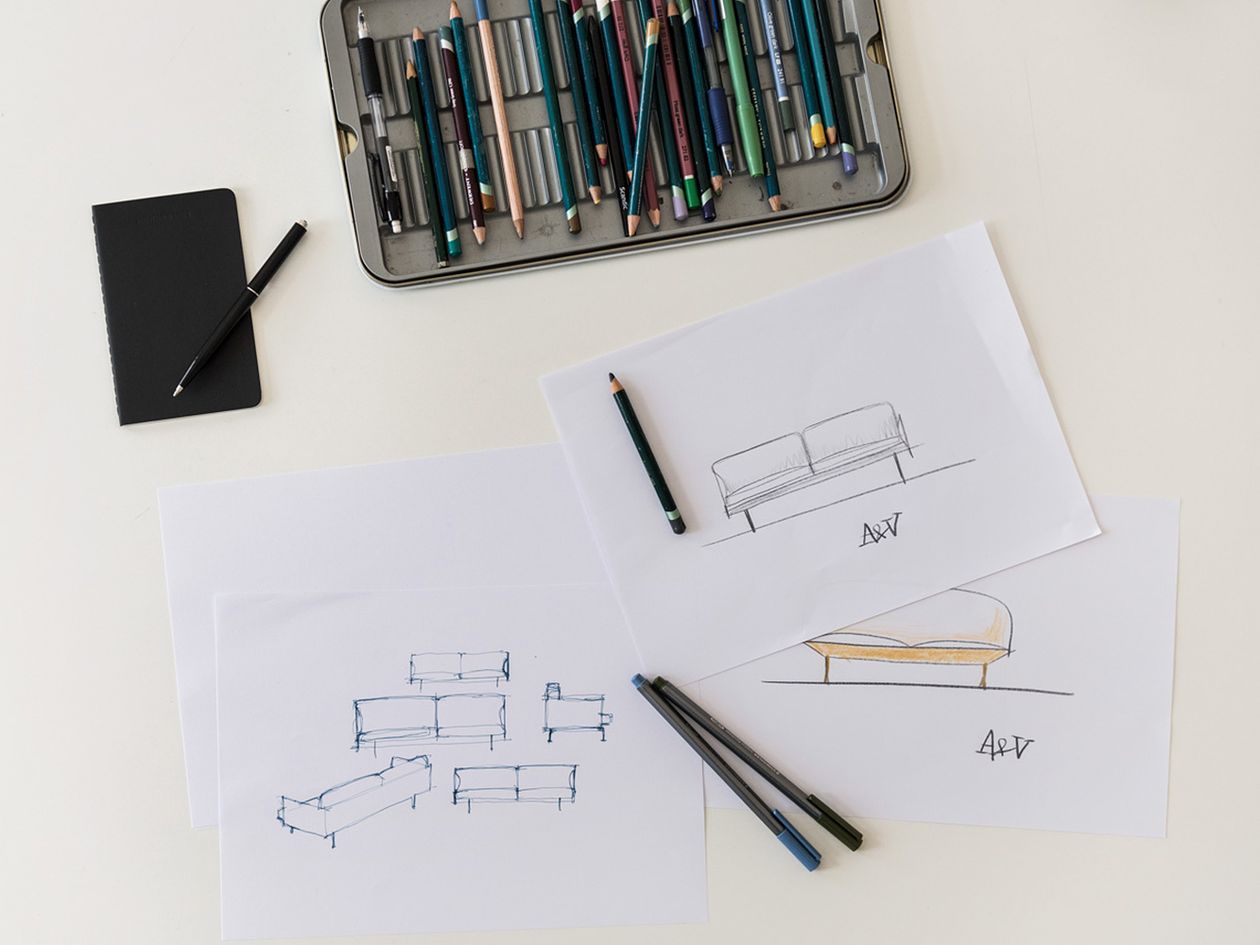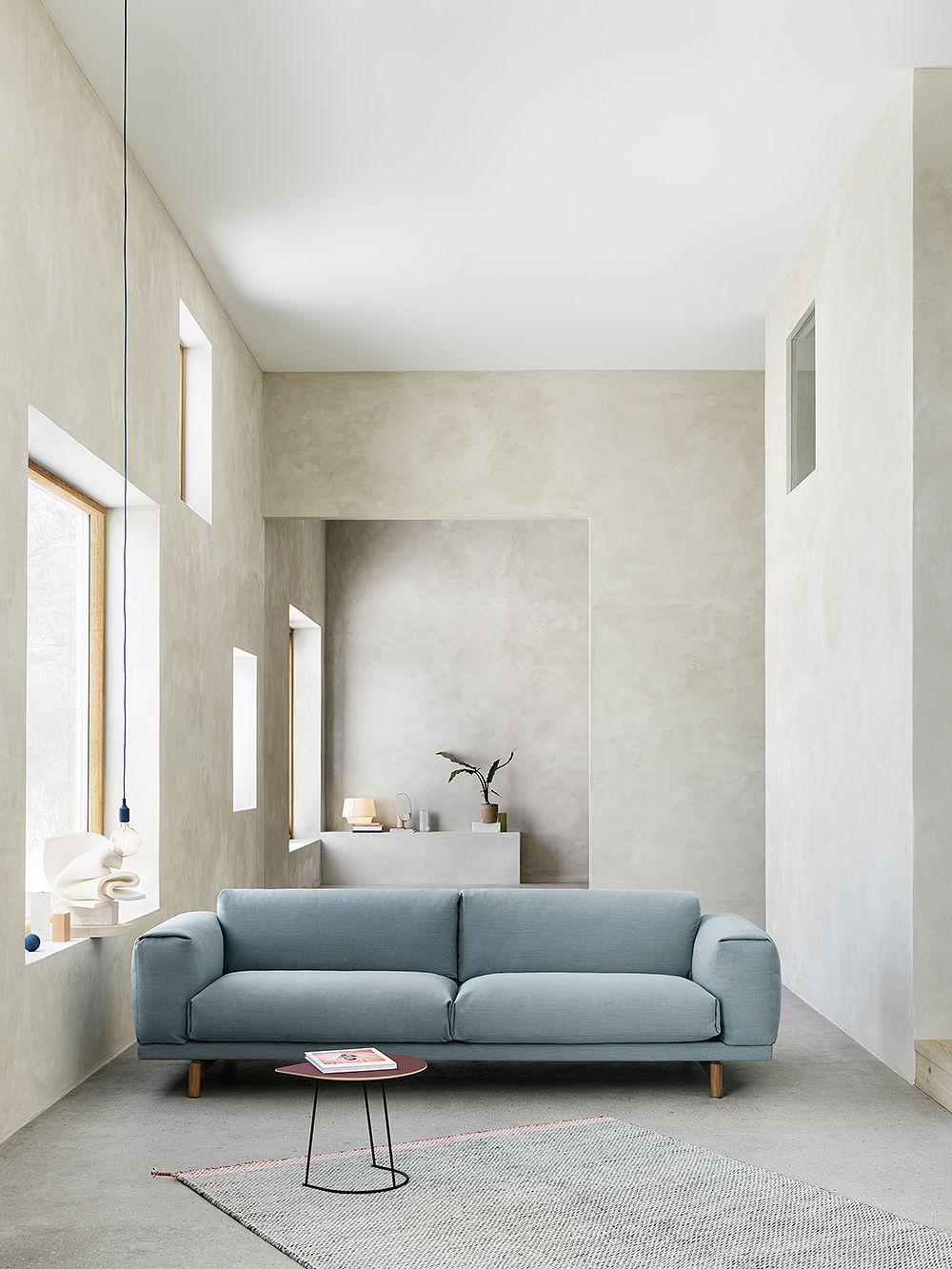 What do your own homes look like?
Torbjørn: "We both recently became fathers, so, as usual with kids, loads of toys are scattered around. I have a lot of our designs at home and also an affinity for animal figurines that someone might notice."
Espen: "I try to keep a separation between my work and private life, except for, actually, the Outline Sofa. My mother ran a Marimekko store in Trondheim for decades, which shines through in my home too."
"We both recently became fathers, so, as usual with kids, loads of toys are scattered around."
Why did you choose Oslo as your base?
Torbjørn: "Neither of us were born or raised here but it seemed like the right choice for both of us. There are loads of possibilities and a great cultural life here. Plus, a lot of our work involves frequent travel, so, being close to the airport is a definite plus. Having lived here for quite a few years now, it's interesting to see how the city has transformed with wealth over the last 20 years. So much new construction is going on with new places sprouting up all the time."
Lastly, what is your go-to tip for anyone coming to Oslo?
Espen: "This might be a dull tip, but head for three-starred Michelin restaurant Maaemo. If you can get a table and have the funds, as well as an interest in experiencing food in a new way, solely made from local ingredients while overlooking Oslo, Maaemo will tick all the boxes for the ultimate culinary experience."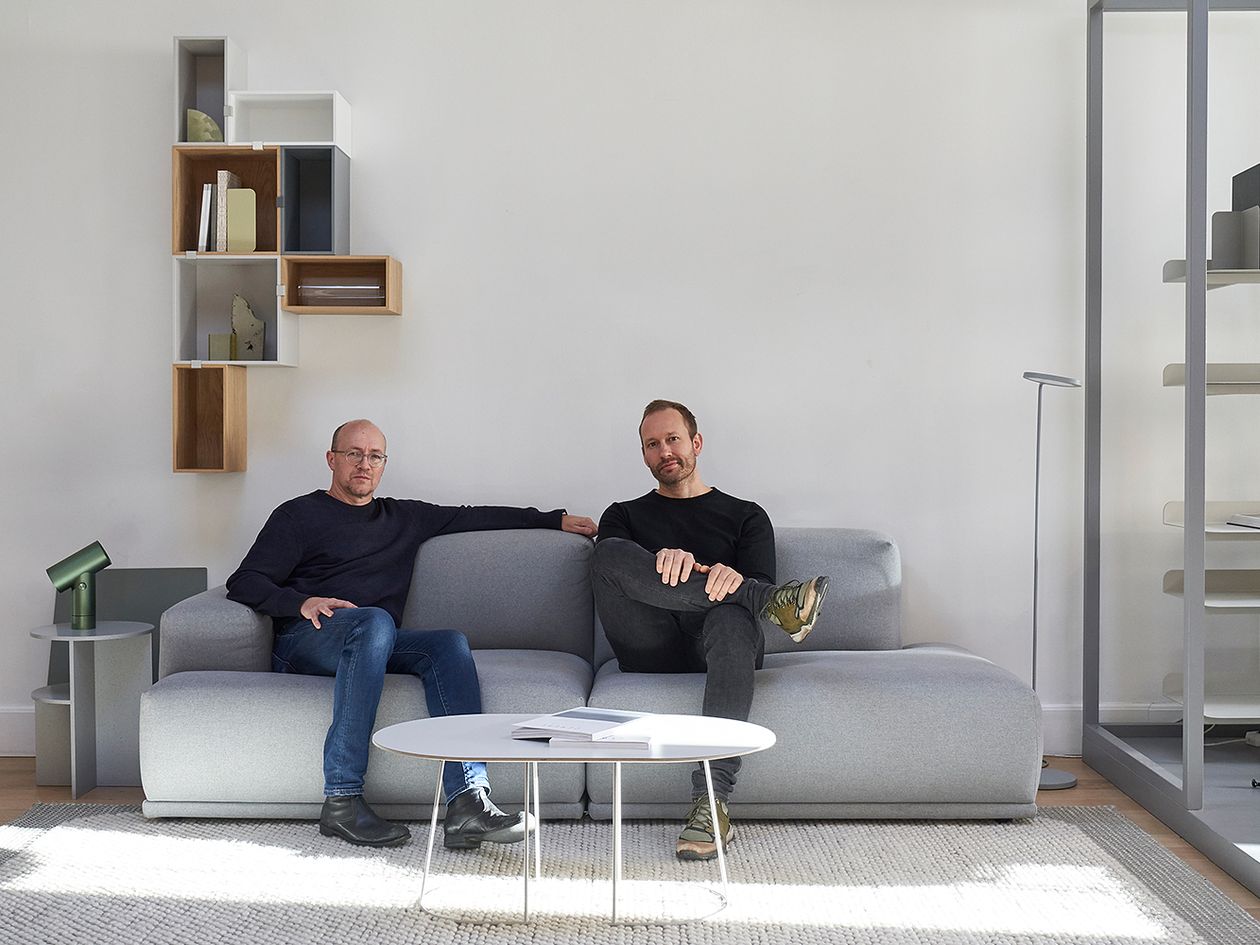 Who: Anderssen & Voll
Oslo-based design duo founded in 2009 by Torbjørn Anderssen (b. 1976) and Espen Voll (b. 1965).
Both have studied at the Oslo National Academy of Art and Bergen Academy of Art and Design, where Anderssen currently works as a professor.
Co-founders of Norway Says, a design group founded in 2000.
Designed furniture, lighting, textiles and other products for brands such as Muuto, Menu, &Tradition, New Works and Nedre Foss.
Winners of several design awards including Wallpaper* Award, Red Dot Award, iF Design Award and DOGA Award.
See also:
• All Anderssen & Voll designs >
• All products by Muuto >
Text: Nikolaj Hansson Portraits: Jonas Jacob Svensson Video and other images: Muuto