Jasper Morrison likes to design objects that create a good atmosphere. That was also his goal with Iittala's brand-new Raami tableware collection.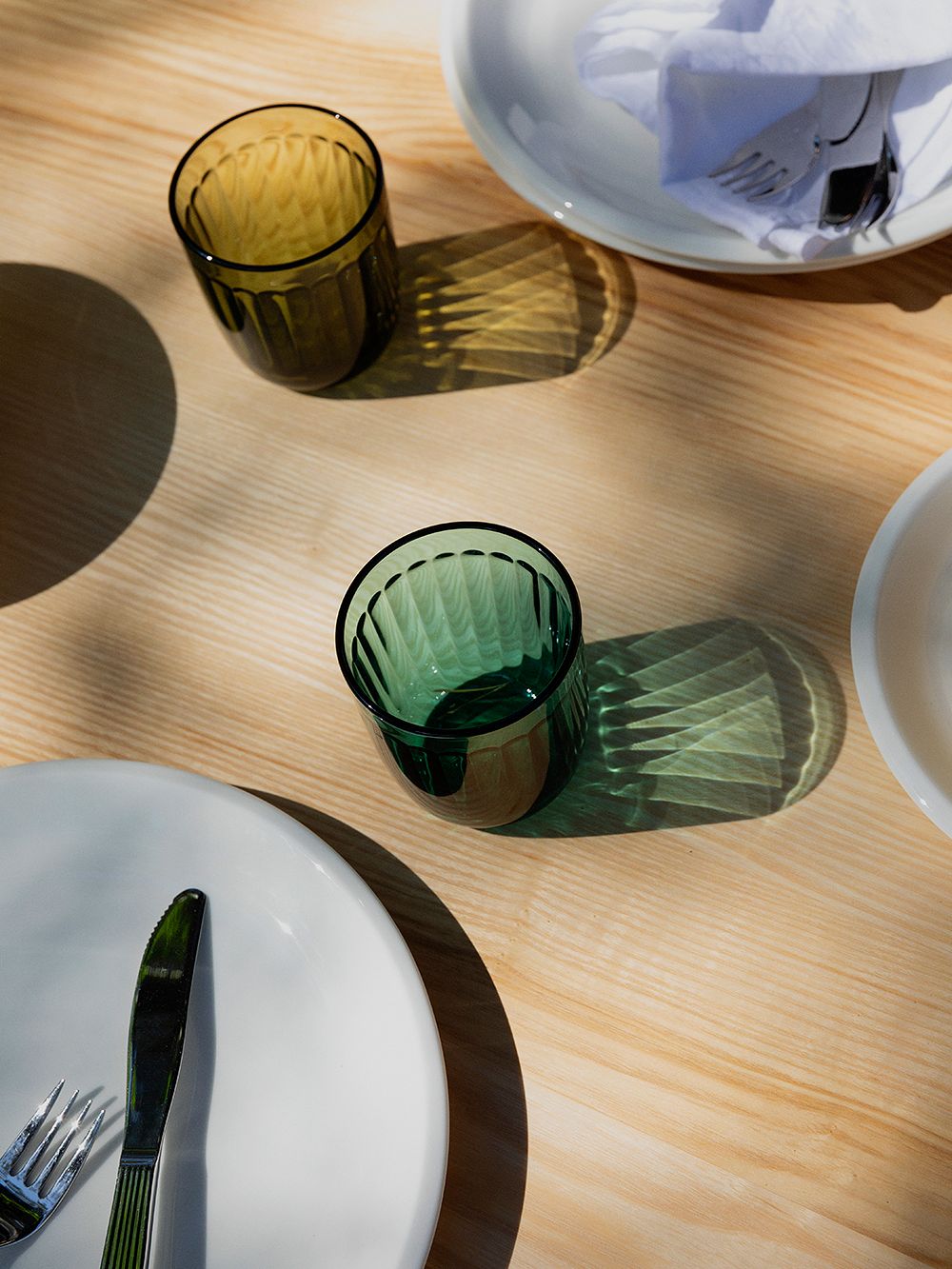 Jasper Morrison, you are interested in atmospheres as much as objects. Before talking about designing the Raami collection for Iittala, it would be nice to hear what kind of an atmosphere speaks to you?
"I will tell you a memory from childhood. Back then, more than 50 years ago, the whole of London was grey from smoke. To counteract this, homes were decorated with patterns, colors, soft couches, curtain arrangements and rugs. My grandfather's home was the same, except for one room. He had worked in Denmark and, inspired by that experience, had decorated the space in light-colored and crisp Scandinavian style. When I went into that room as a child, I understood the essence of what creates atmosphere – and what kind of space pleases me."
"Every object has its own character, no matter how ordinary it is."
How do objects affect the atmosphere?
"Every object has its own character, no matter how ordinary it is. If you are in an empty room and a table is brought there, the nature of the room changes immediately and you will start to look at the table as part of the space and create meanings for what you see. In design, the visual aspect, or what things look like, is important, but design is also much more. When I realized all this, I started to study spaces through the objects in them. The objects in a space do not always create a good atmosphere, not in the least."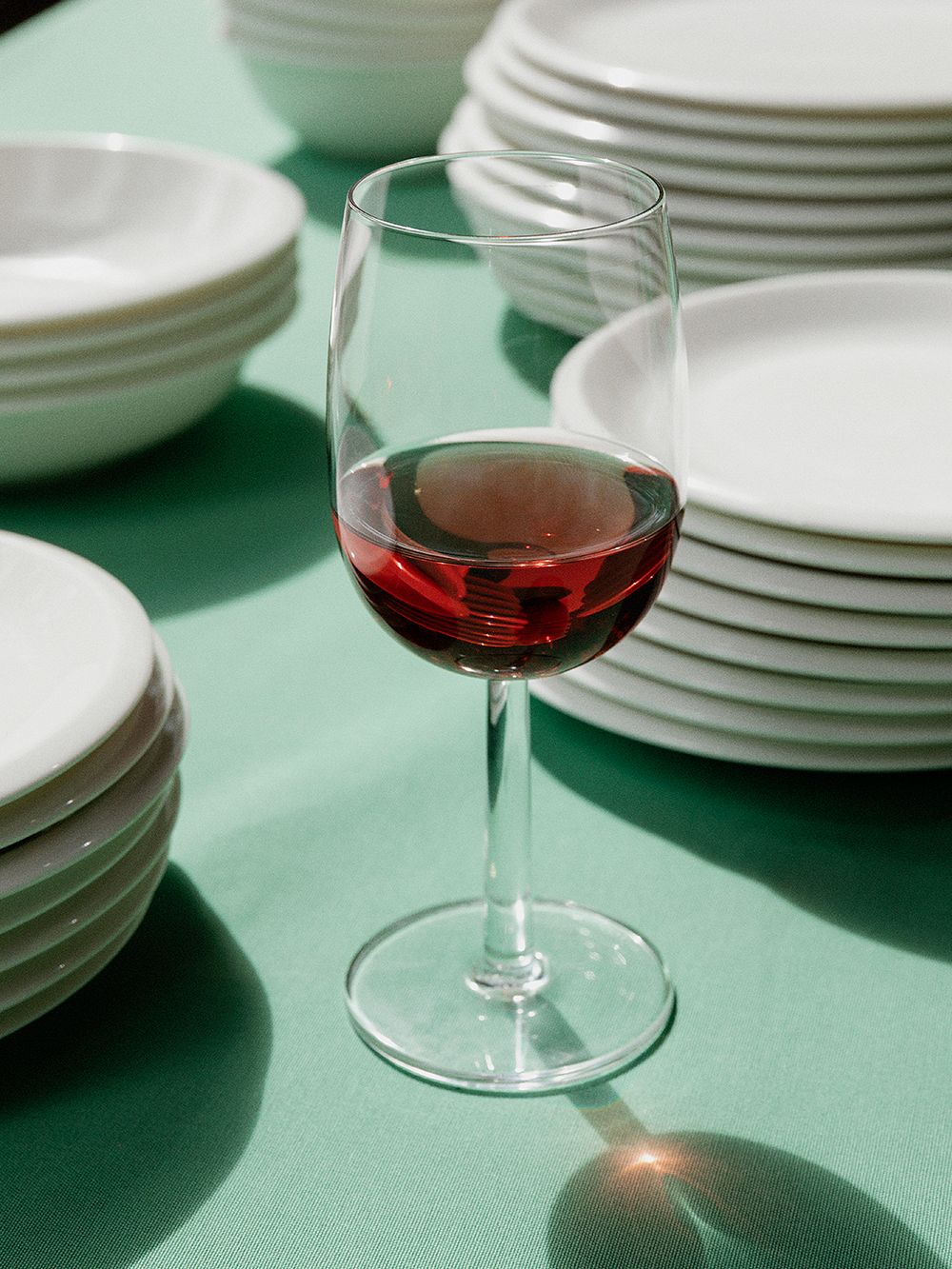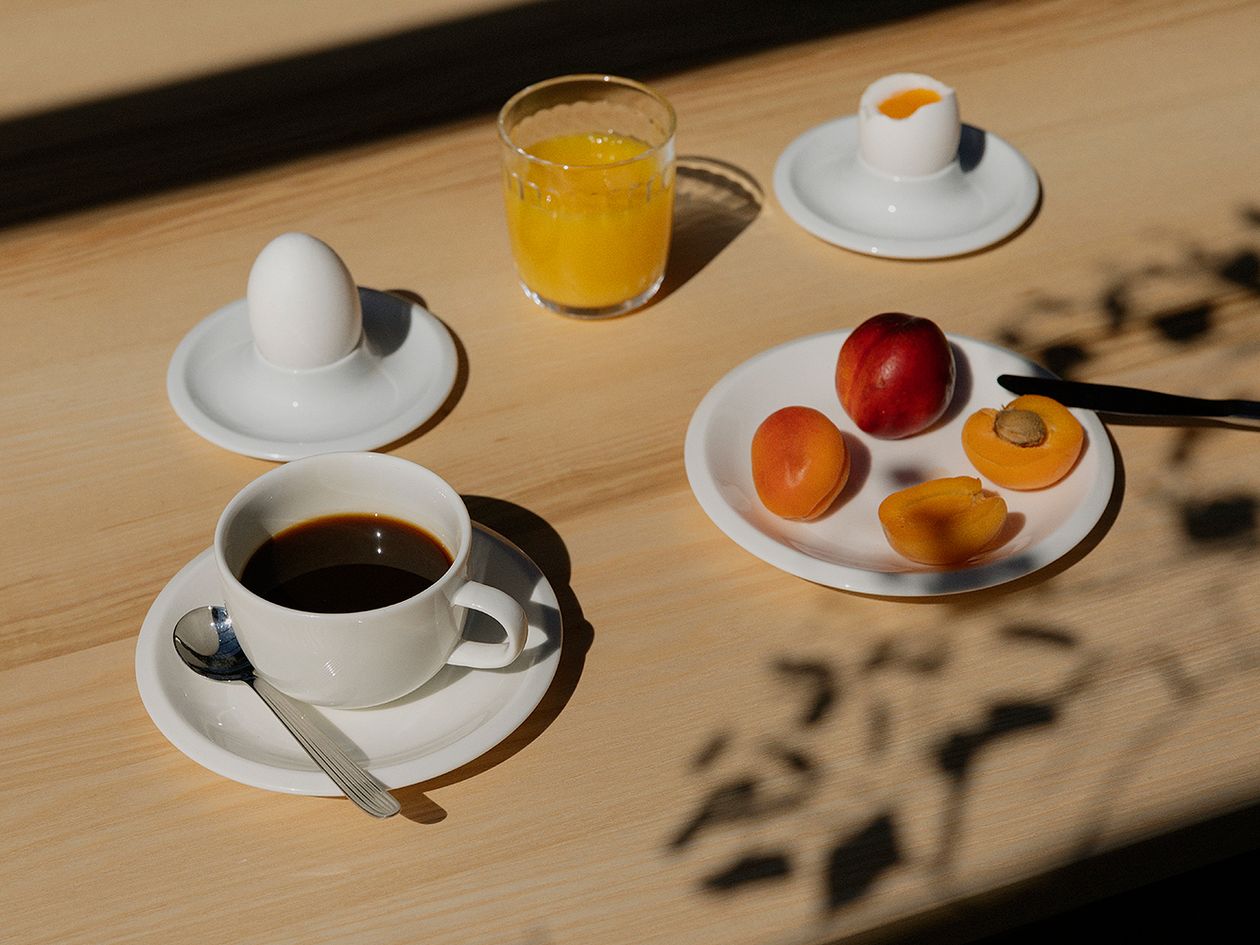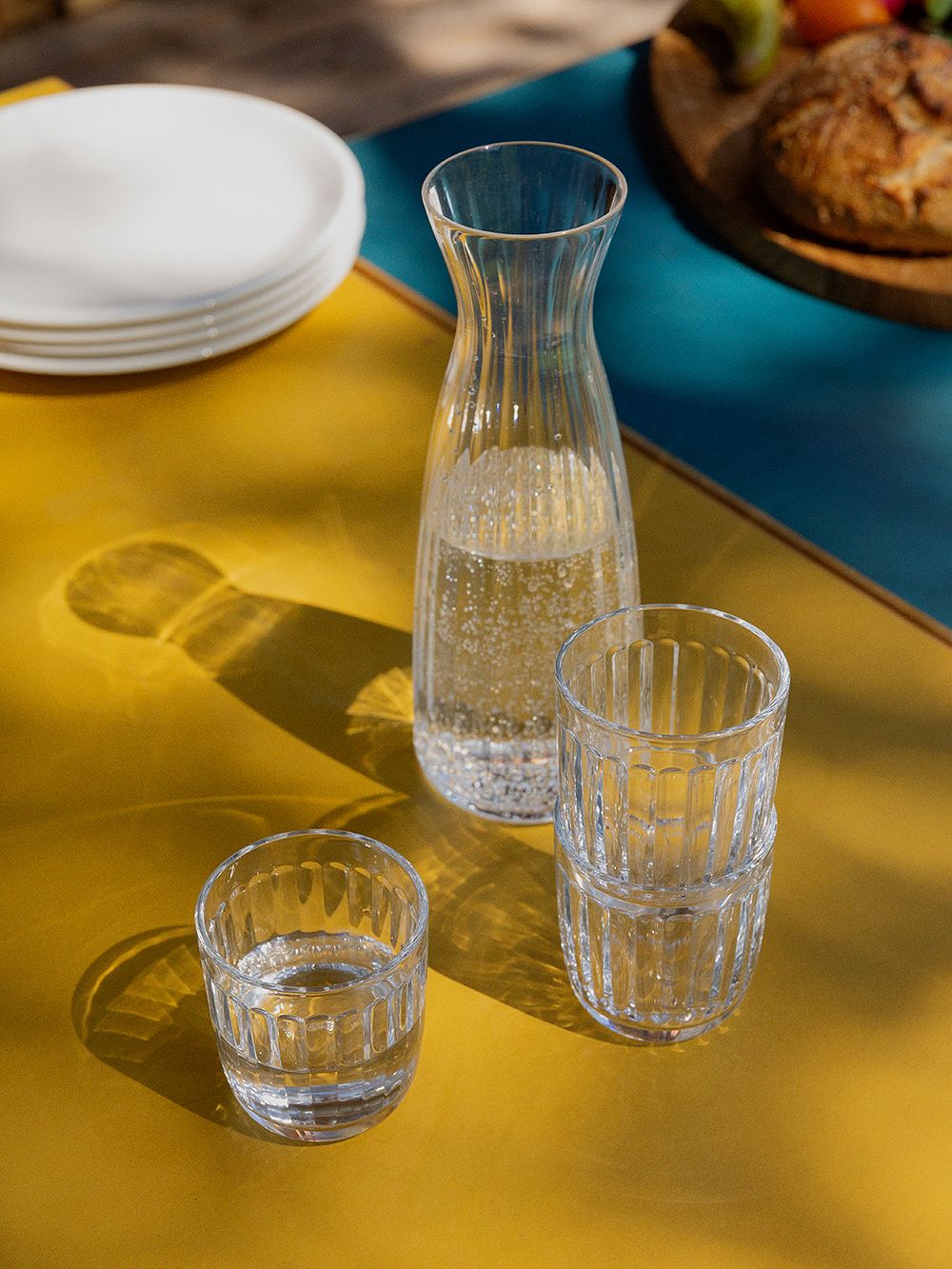 You are also interested in everyday life and functionality in everyday life. How is this reflected in the Raami collection?
"When the people from Iittala contacted me a couple of years ago and suggested collaboration, I was ready to design new dishes right away as the relationship with tableware and setting has changed since I made a full dining set for Rosenthal 30 years ago – when I was young and inexperienced. There is no need for such things, as they do not create the atmosphere that we really like. Now, spending time together is enjoyed in an informal way. For Raami, I studied a large number of pictures of people at the table and saw that I need to create a set from which you can pick one item and combine it with a piece that is old or of a different style."
"The Raami pieces are supposed to blend in with different settings and be timeless."
Raami is still, as you said, a set.
"Yes, but one dish or glass does not have a bigger role than another or stand out too much from the crowd because the Raami pieces are supposed to blend in with different settings and be timeless. Admittedly, one important connecting factor is wood, i.e. the wooden serving trays and cutting boards. Wooden objects always have unifying and warming significance at a dining table.
The Raami collection can be divided into four distinct parts: In addition to the wooden items, there are tumblers, a carafe and votives, then wine glasses and finally ceramics, whose curved shape and rounded edges create a pleasant frame for the food."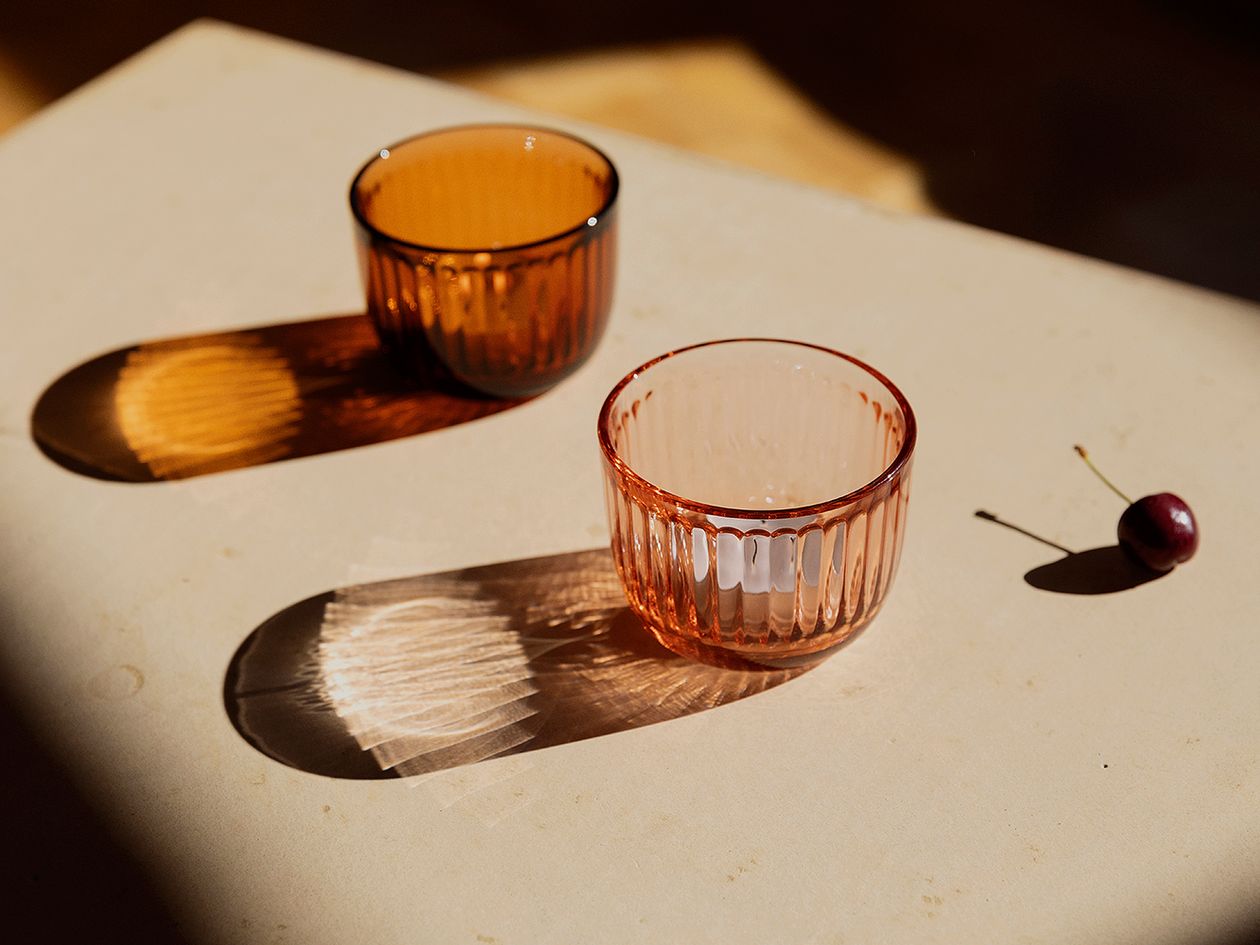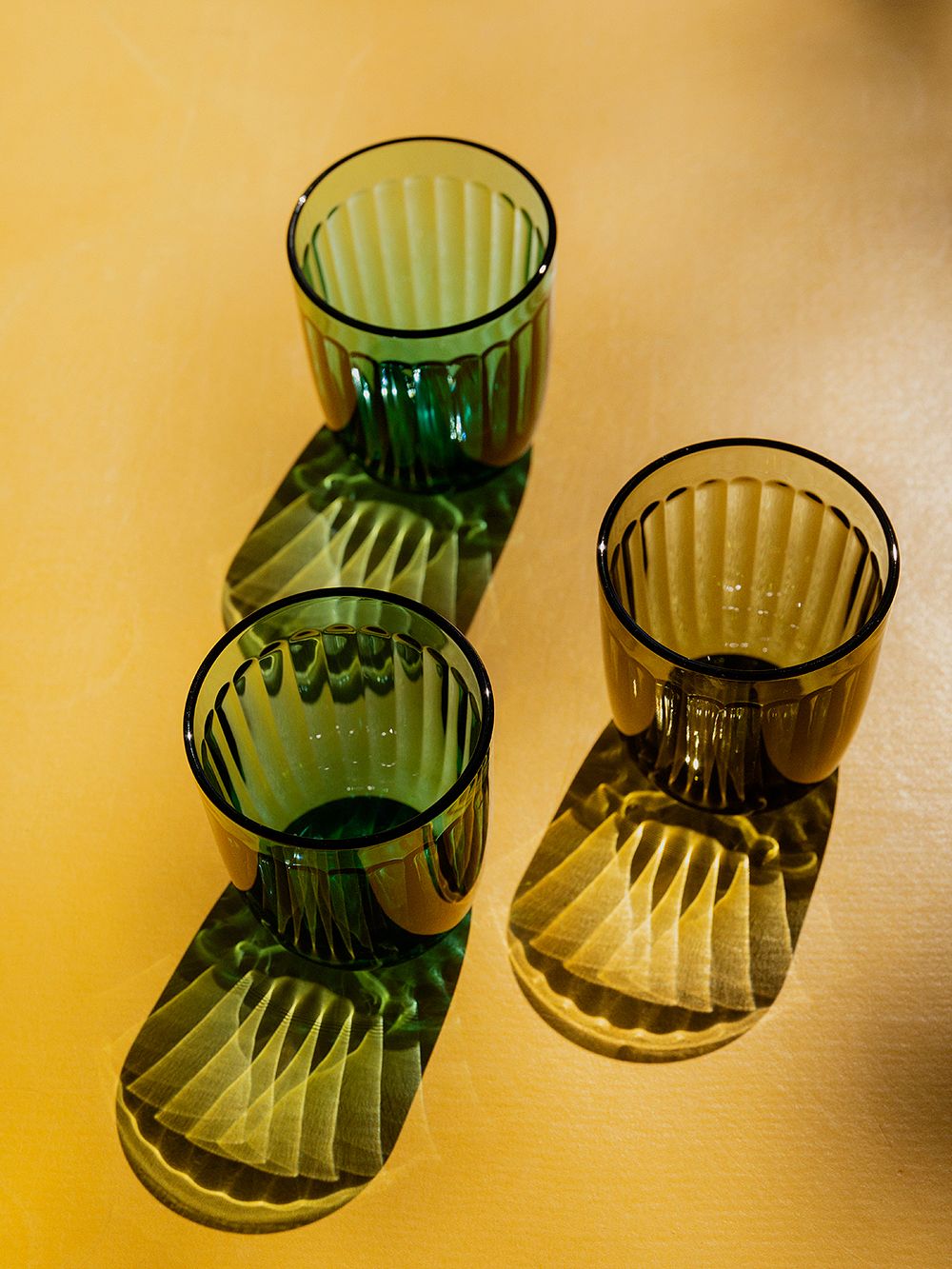 You usually use very little color. Raami includes colorful tumblers and tealights.
"Like wood, color is an important factor in creating good atmosphere, but it is easy to use too much color so that it becomes hard. Color is at its best when you can see through it and it reflects the light. Colorful glass also enriches the dining experience. The ribbed shape on the inner surface of the Raami tumblers adds character and surprises with its feel as you pick up the item. I initially thought that I could use many colors in the tumblers, but I have to content myself with a few at first."
"The ribbed shape on the inner surface of the tumbler adds character and surprises with its feel."
What does your table look like when you set it?
"I, too, combine items of different styles and ages. There is always an old glass water pitcher and a serving tray resembling a racket on the table. The tray has a detachable server that makes it not only unusual but also convenient; in other words, a good creator of atmosphere. I also recently bought a gold-plated teapot. I don't use the pot, but it fascinates me because it is so different from our other items."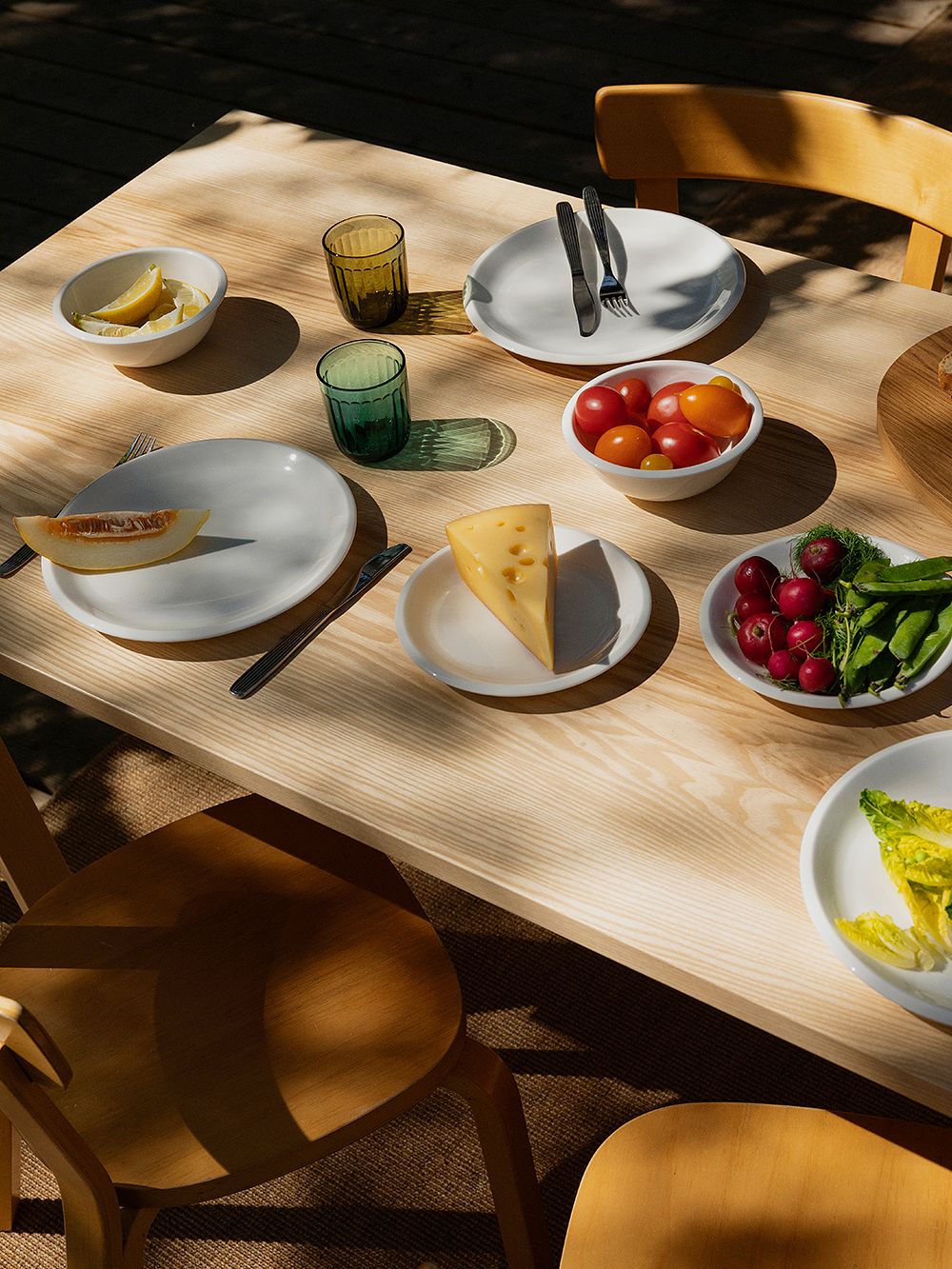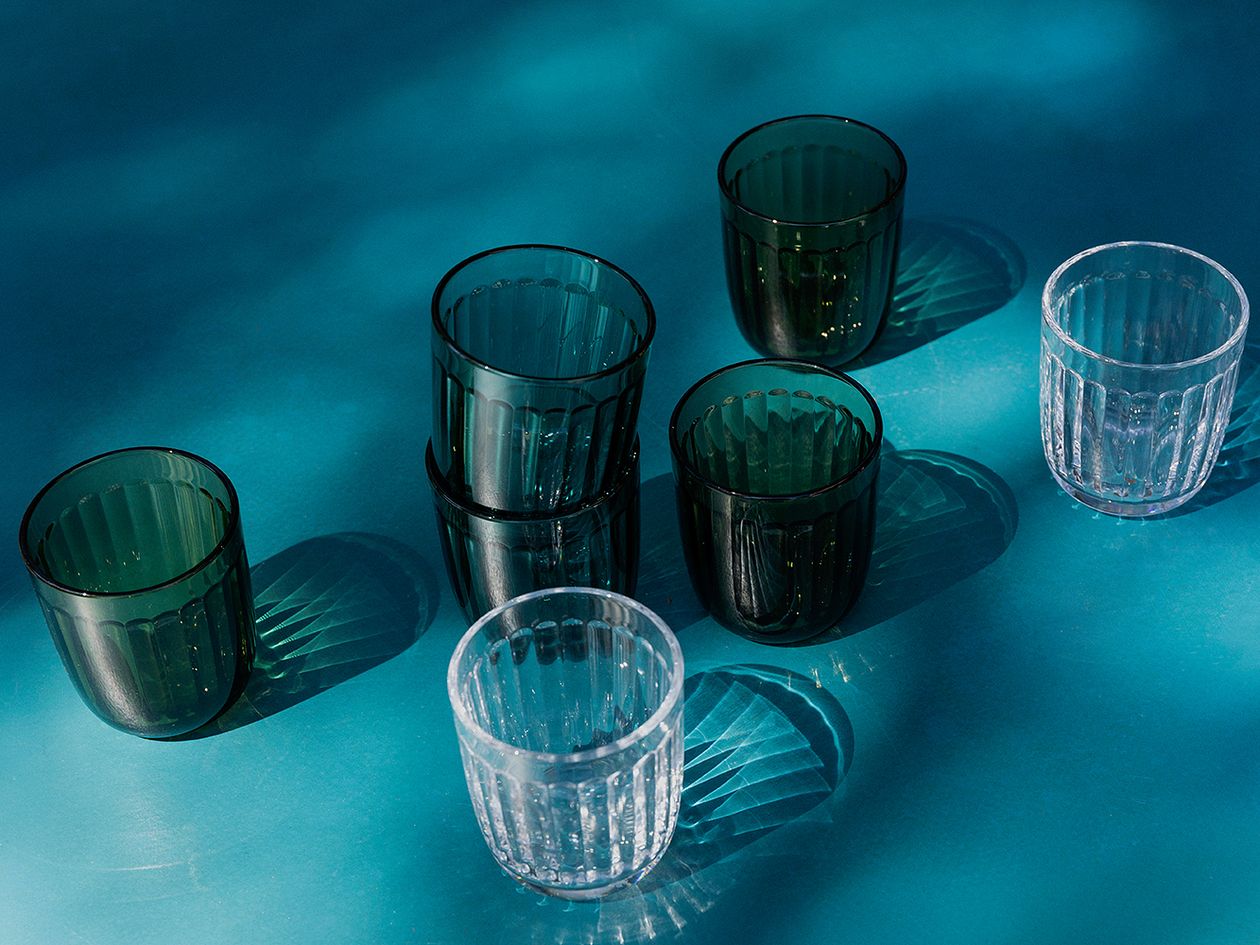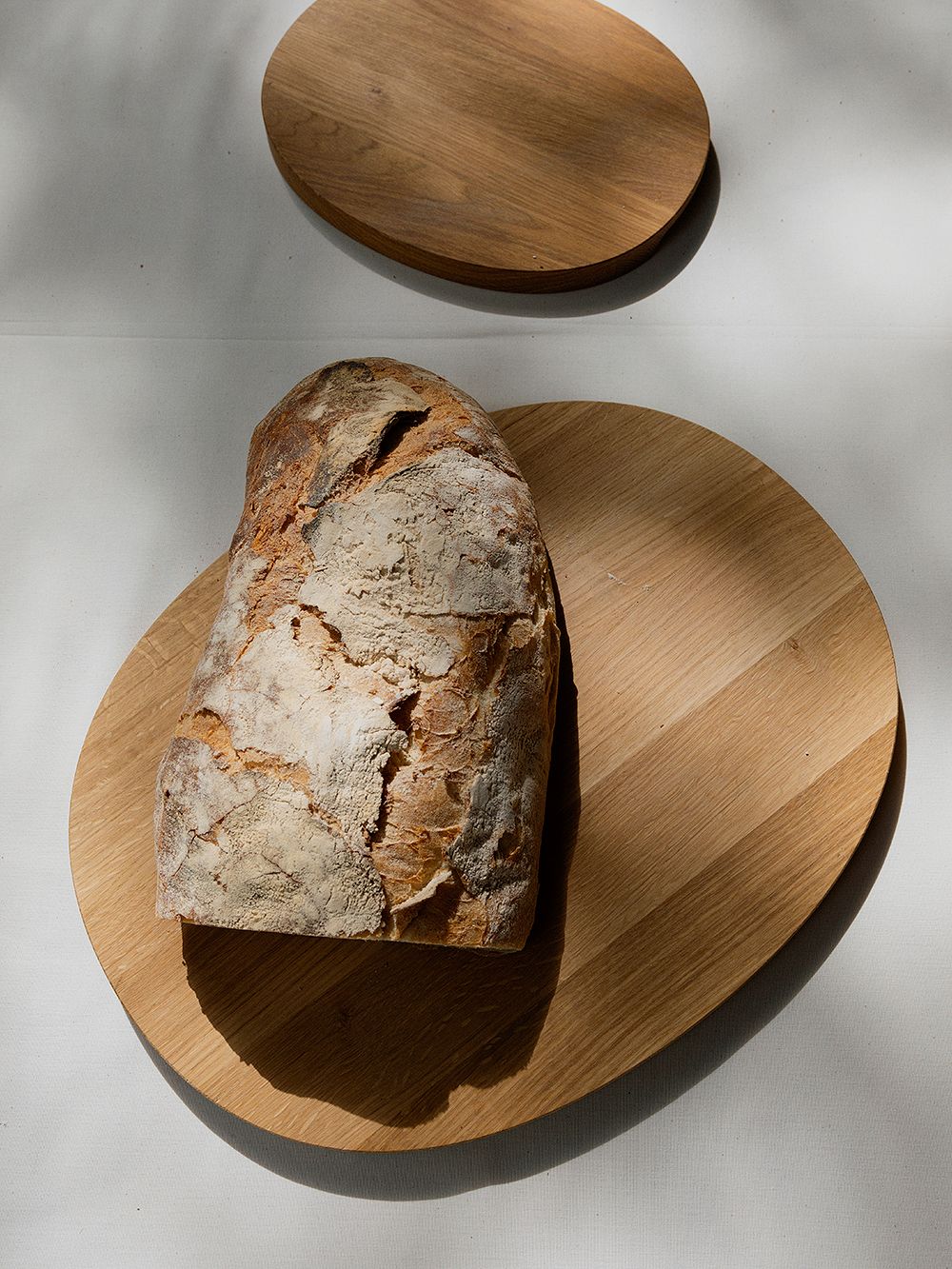 You have three design offices – in London, Paris and Tokyo. Why?
"I like to forget about my work troubles. One of the best moments of the day is when you leave work, close the front door behind you and disappear into the hustle and bustle of the city. I can forget about my troubles in three different places. Actually, my work has just expanded so much over the years that it is justified to have more than one base."
Do you prefer to design everything yourself or do you let your team have an impact on the end result?
"I think that I am a control freak, but which designer isn't. It is always good to have a discussion, which is why I ask for my team's opinion, but I would rather seek confirmation for what I am already thinking."
Is Raami now complete, or will there be more items in the future?
"I have already agreed with Iittala that I will be designing more items for the collection. But, for the time being, what those will be is top secret."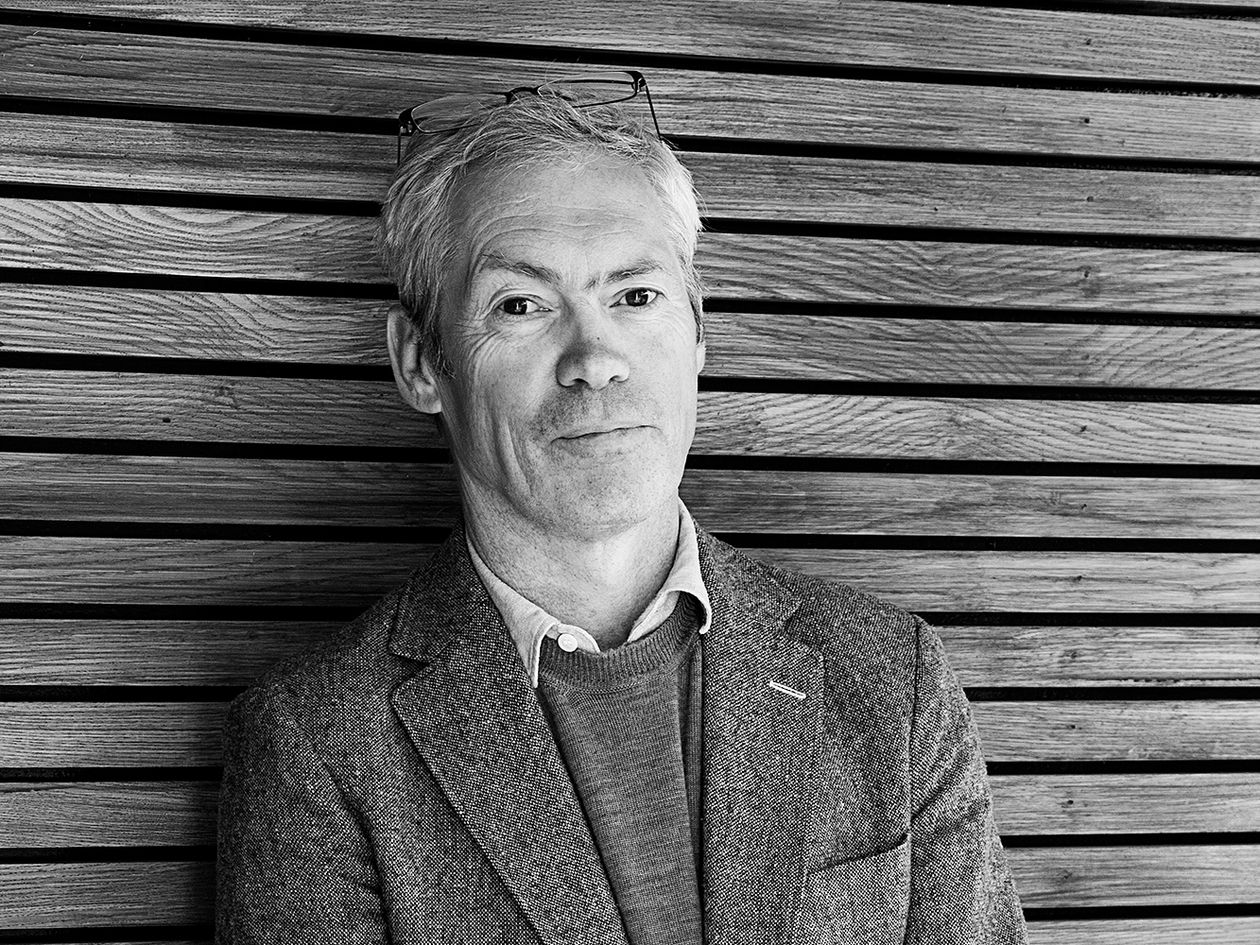 Who: Jasper Morrison
• Born in London in 1959, also currently lives there.
• Graduated as a designer from Kingston Polytechnic in 1982 and continued his studies at the Royal College of Art, graduating in 1985.
• Established his own design office in London in 1986. Offices also in Paris and Tokyo.
• Established the Jasper Morrison Shop in connection with his studio in 2009.
• Has designed for a number of companies, including Cappellini, Vitra, Alessi, Flos, Muji, Samsung and Camper.
• Was granted the honorary title of Royal Designer for Industry in 2001.
• Has held several design exhibitions around the world.
Text: Kari-Otso Nevaluoma (Avotakka magazine) Photos: Iittala
This story was originally published in Avotakka issue 12/2018.