Mari and her family's home in Helsinki is decorated sparsely but with great care, including items like a Japanese wooden chair, Polish art and ikebana arrangements.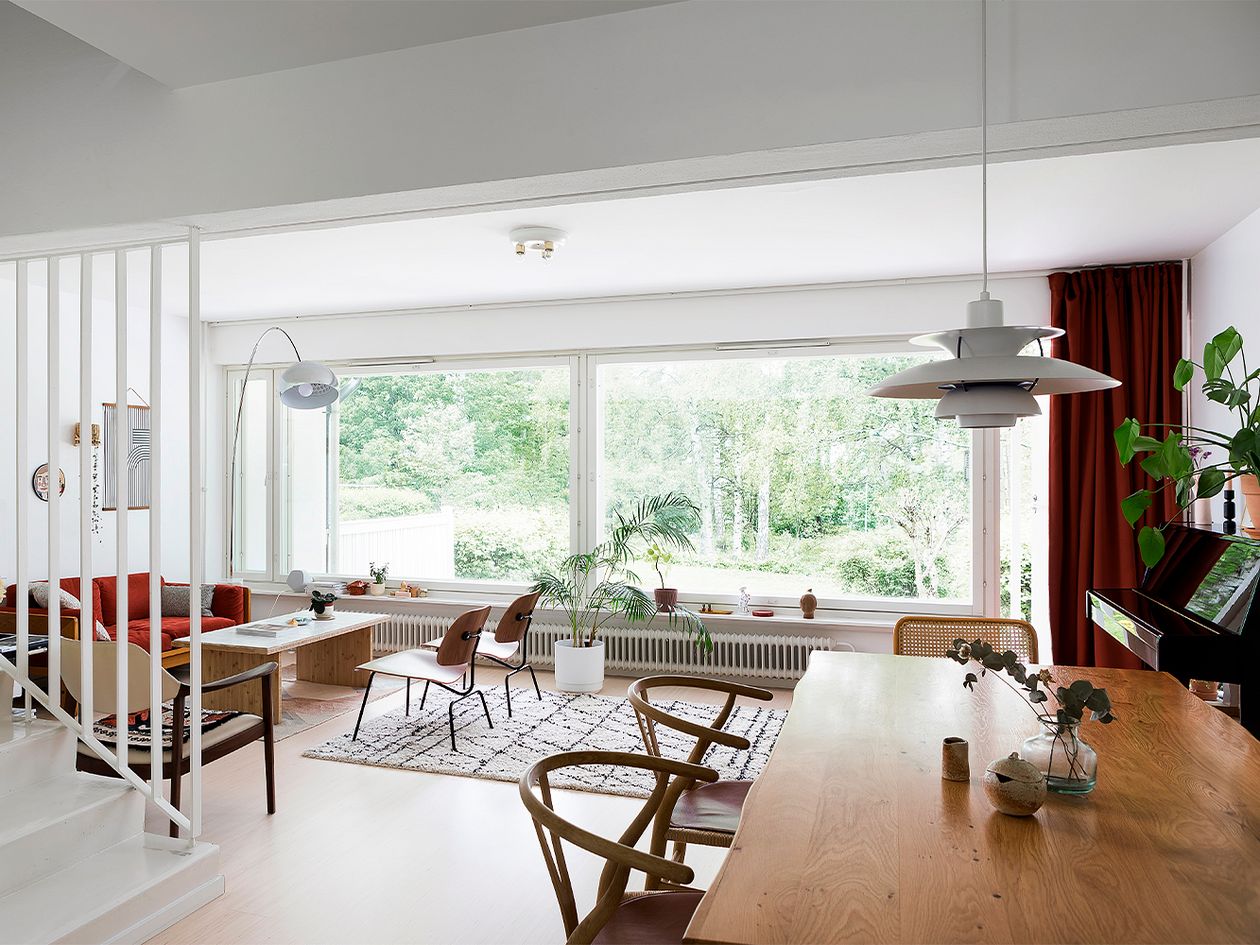 Residents:
Teacher Mari Karppanen, 40, IT professional Aki Karppanen, 49, Anton, 10, Leon, 6, and miniature poodle Helmi. Their home is a 160-square-meter terraced house from 1960, in Kulosaari, Helsinki.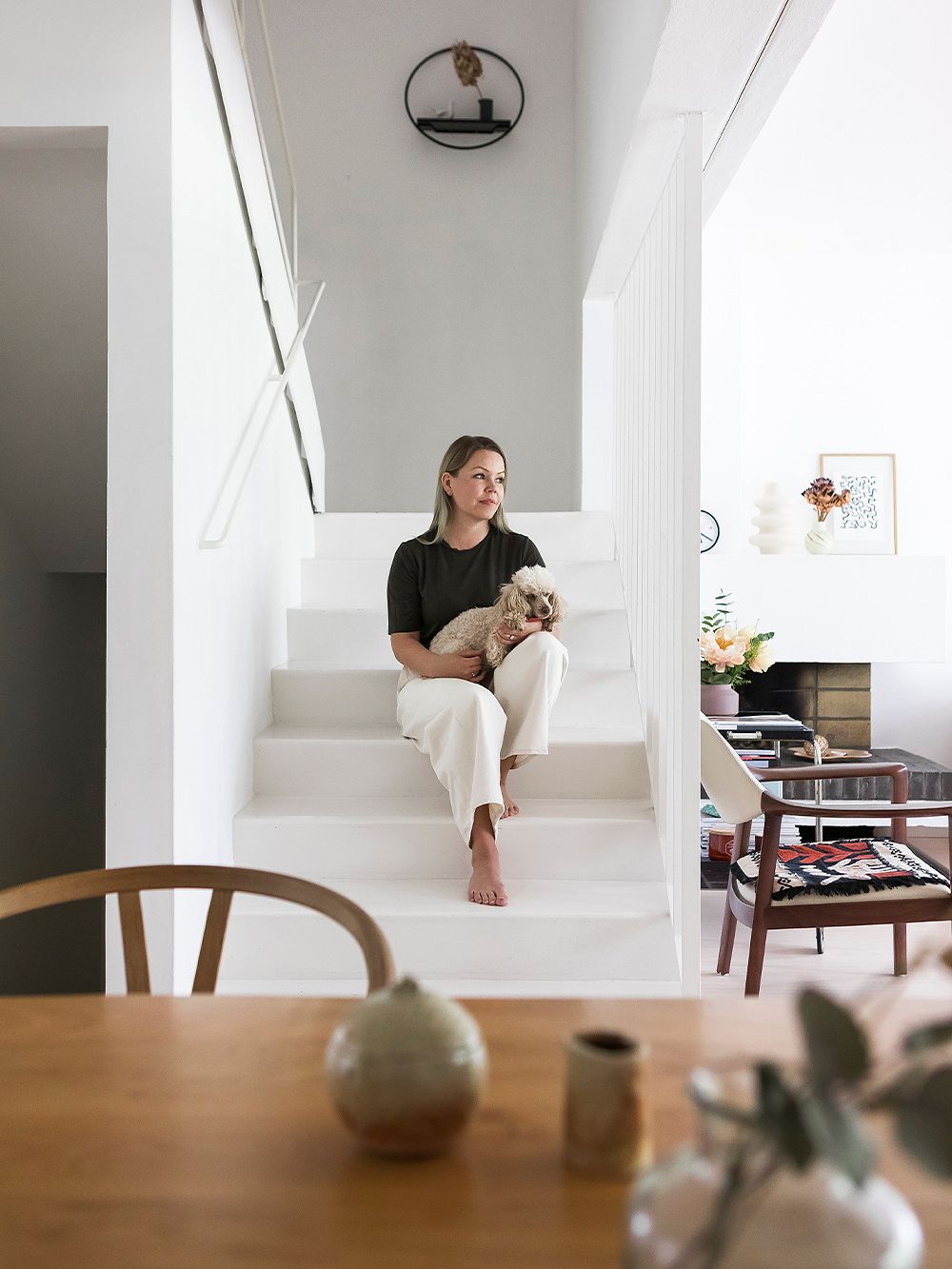 MARI KARPPANEN HAS A KNACK for creating a home out of practically nothing. Ten years ago, when Mari and her husband Aki moved from Finland to Japan, their home could be squeezed into suitcases. When it was time for the family of four to return to Finland, they bought a terraced home in Kulosaari, Helsinki, actually when they were still in Poland.
They moved into their Kulosaari home, renovated by Aki's father, about three years ago. The walls of their light, calm home are adorned with Polish art, and the most important item is a wooden chair, representing simple and beautiful Japanese aesthetics.
Little by little, she has found a place for both recycled and inherited items, and carefully chosen new items. The broken color scheme and wood create warmth into their meticulously decorated home, where less is enough.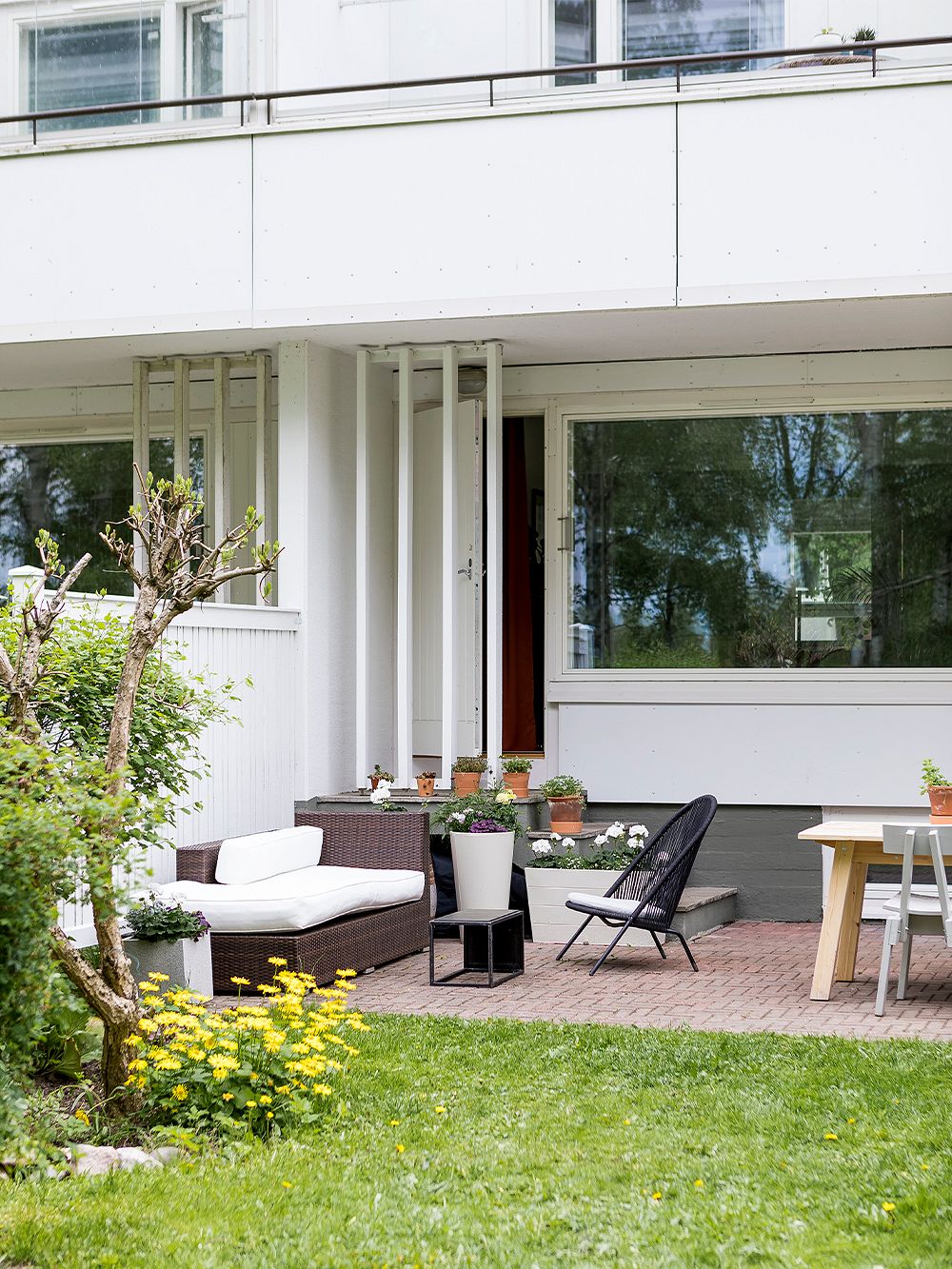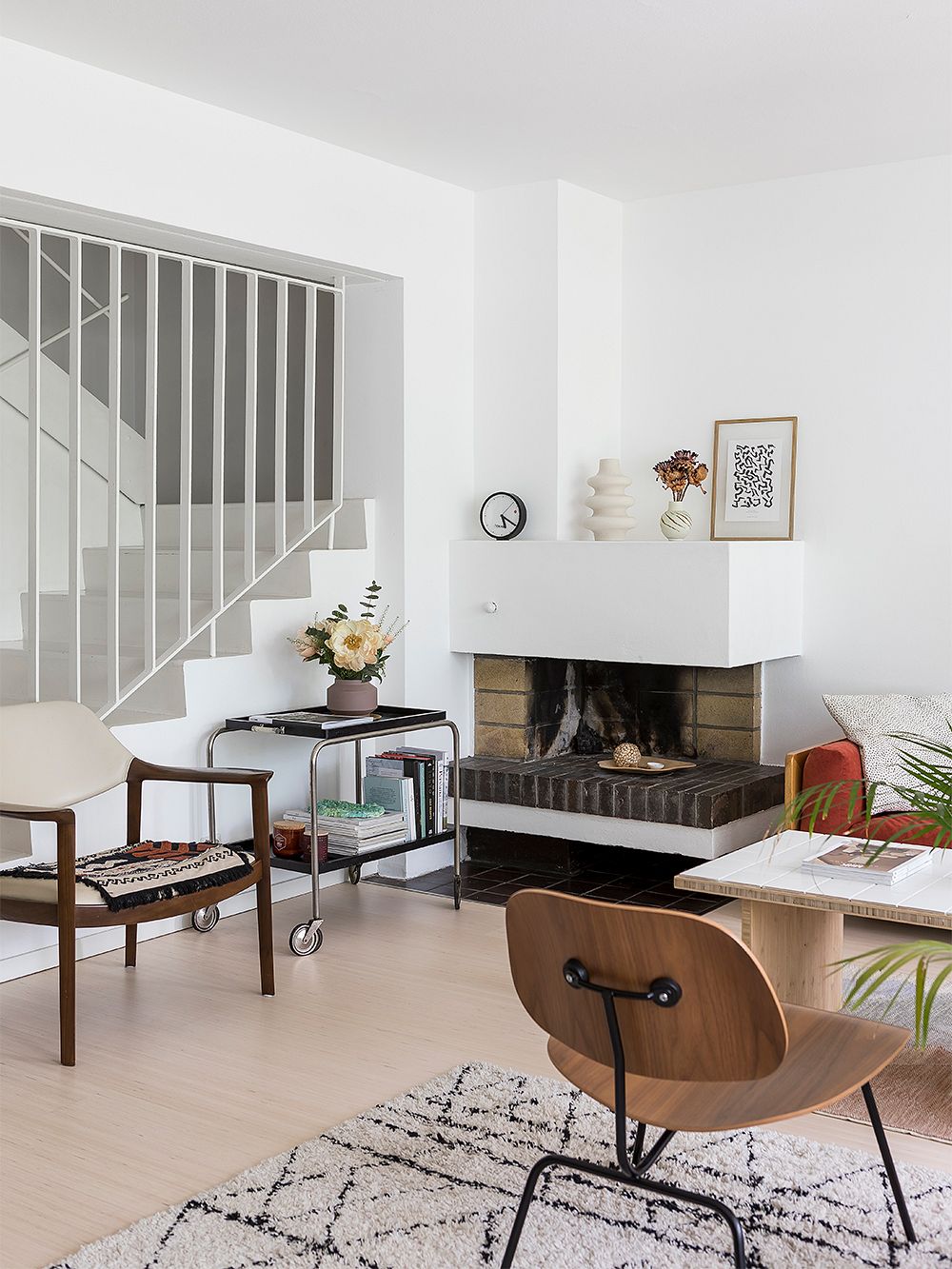 What does a home mean to you?
"Home is a base where you can wind down. Because of my husband's work, we first spent four years in Tokyo, and then about three years in Poland. I can build a home anywhere rather quickly. Where the home is situated is not so important. After all, it's the dear items you cherish and that have meaning that actually make an apartment a home."
"Where the home is situated is not so important. It's the dear items you cherish that actually make an apartment a home."
What did you love about your home at first?
"I loved the view of the spacious living room that I first saw in the sales advertisement when I was looking for a home when we were still living in Poland. When I saw the pictures of an apartment full of natural light and radiating the 60s, I told my husband that this is the one. A video taken of the apartment by a good friend of mine sealed our decision to buy it. We didn't actually see the place until we signed the papers."
Are you particularly happy about something in your home?
"We did not yield to the temptation of doing something about the kitchen, although it seemed a bit small to begin with. However, expanding it would have required us to change the original layout. We didn't like the idea of that, so we decided to first see how we manage with such a compact kitchen. It has turned out to be surprisingly functional. It's got everything we need in our daily life."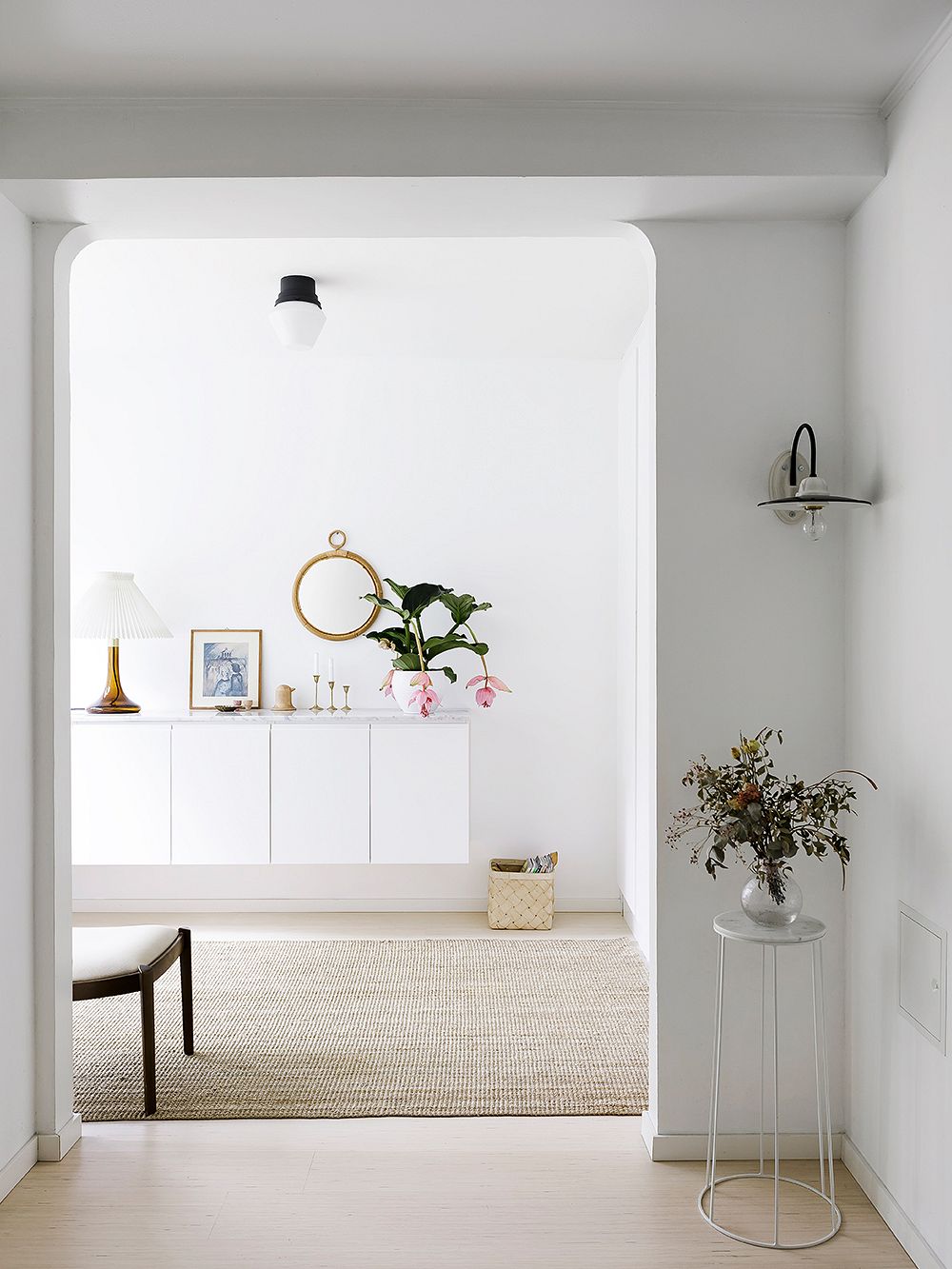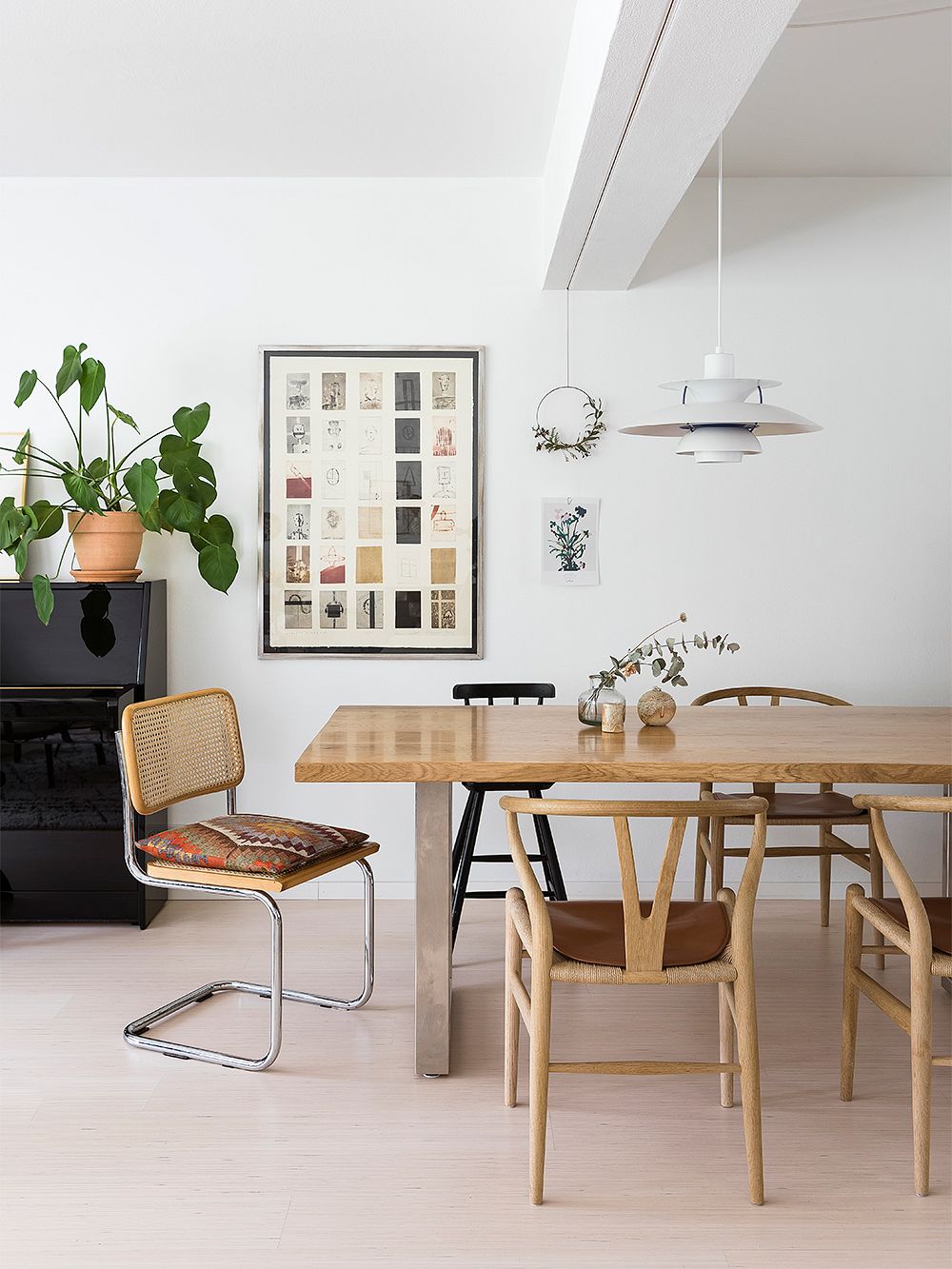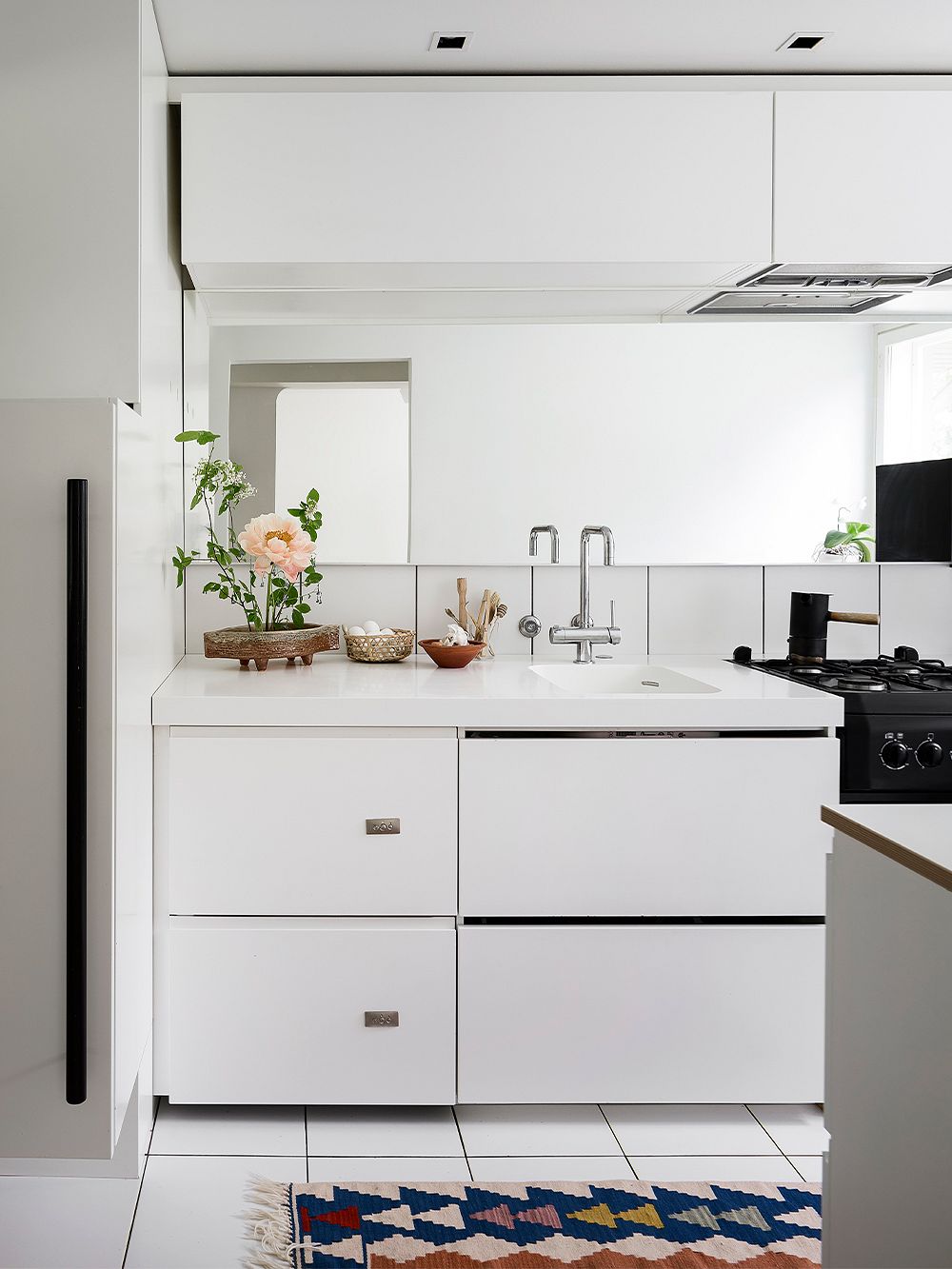 How do the years spent abroad show in your home?
"Our years abroad is visible in the form of items we brought and customs adopted. I've picked up the best stuff from each country. The Polish style of interior decoration was too rich and ornamental for my liking, but I was impressed by the art. The sculptures in our home and most of the painting are from Polish art galleries.
The years in Japan changed my perception of aesthetics and our home has become more and more minimalistic. I like to use the skills and carry on the customs I picked up in Japan. I like to set the table with non-matching dishes, and express my creativity with ikebana."
"The years in Japan changed my perception of aesthetics and our home has become more and more minimalistic."
What kind of interior decorator are you?
"Patient and uncompromising! I've been searching for a vintage sofa in auctions for a long time but haven't yet found one with the right dimensions, so I'll just keep on looking. I was already dreaming about a wooden dining table when in Japan, until I finally had one made in Poland for our home in Finland. I love to get lost in flea markets, so we do have some surprise items in the house, too. Although I'm an incurable aestheticist, I value the practical side of things and solutions that make my daily life easier, such as the coat rack in the hall, where my boys can easily toss their coats."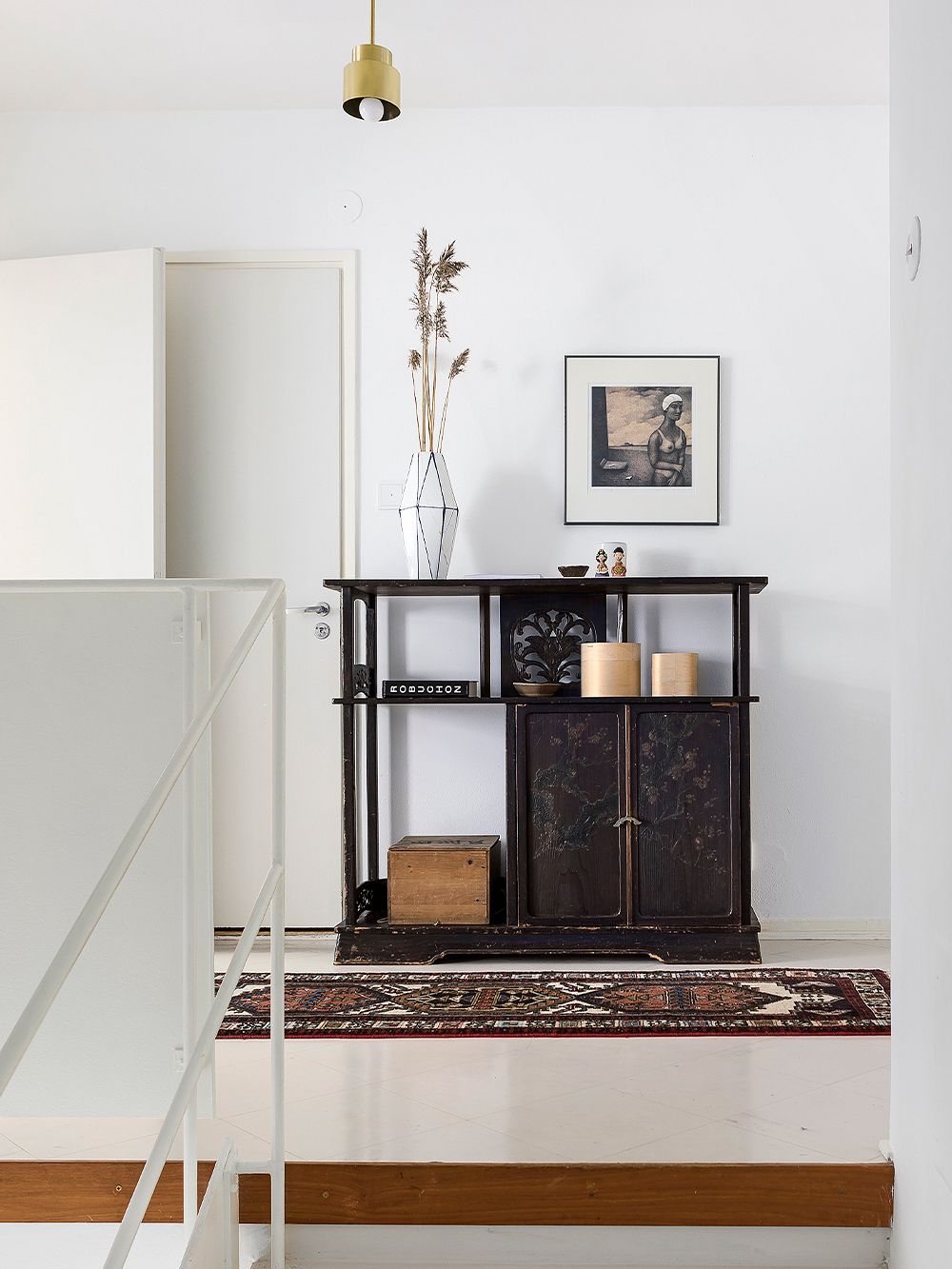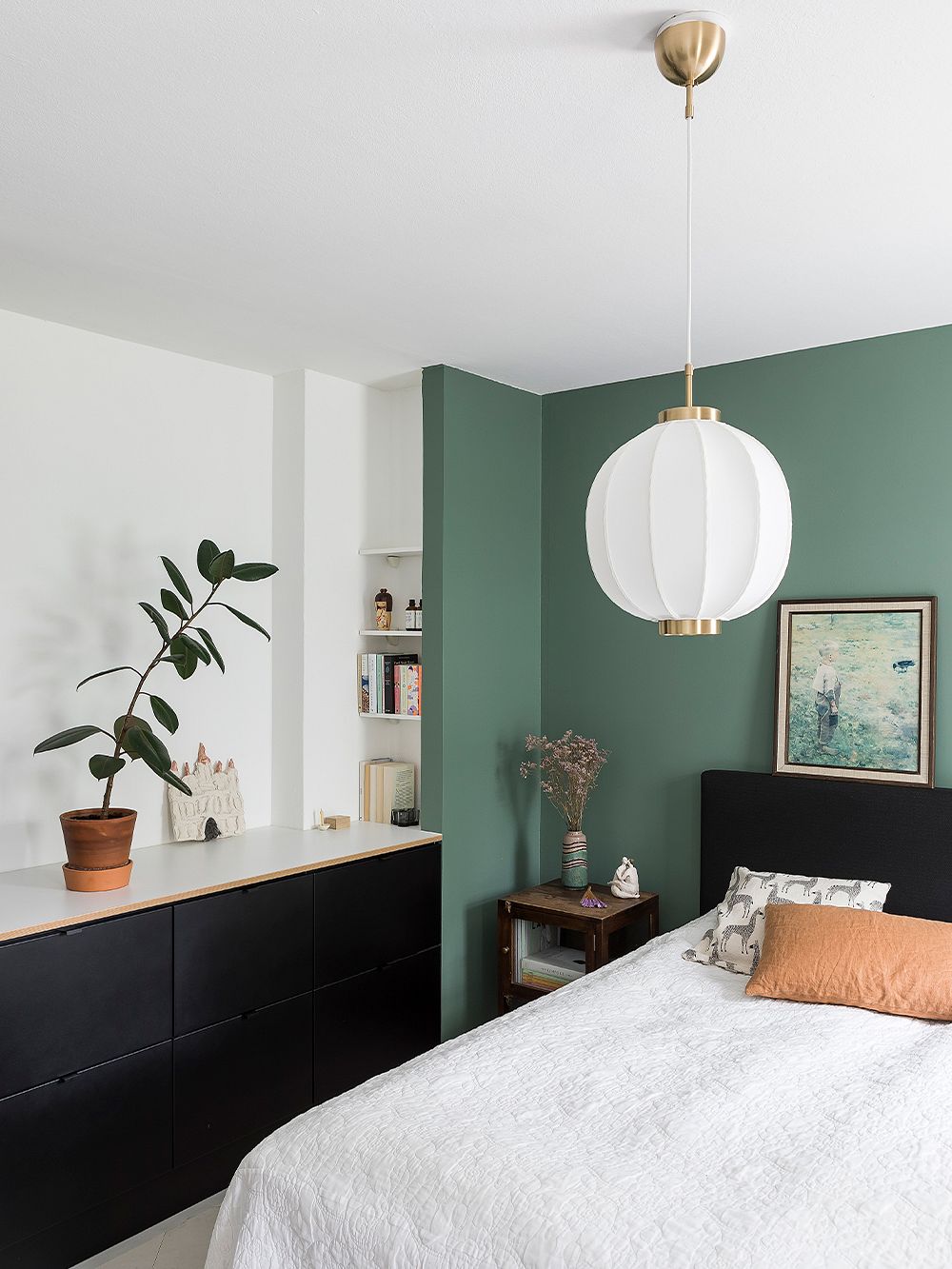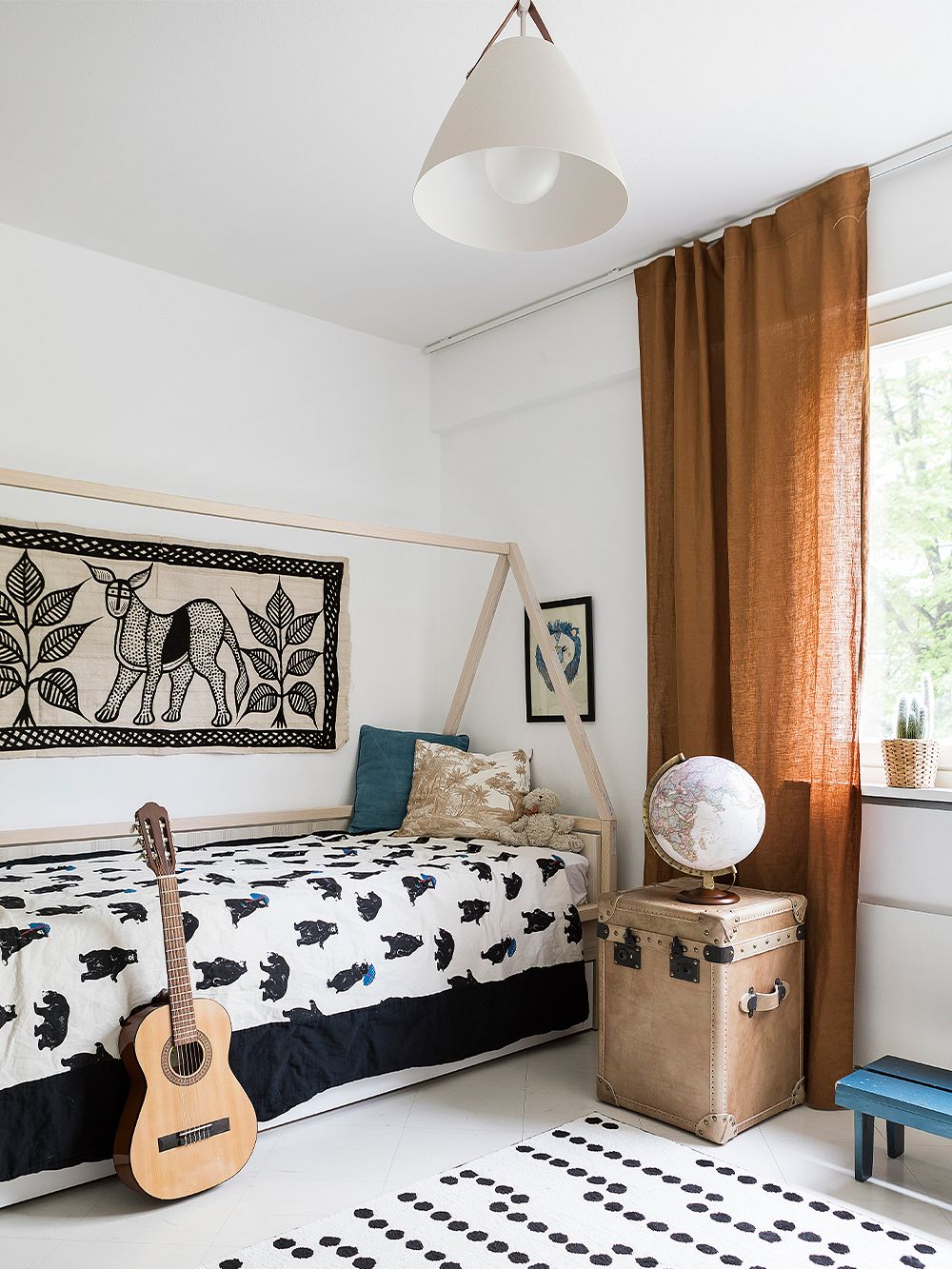 What is your dearest item or piece of furniture?
"Items that have a link to a place, person or period of my life. When we moved to Finland, it was wonderful to open boxes containing items dear to us we had picked up abroad. I could never imagine giving up the chair I bought with my first salary in Japan. I can still feel the happiness when I went to get the simple wooden chair designed by Kiyoshi Sadogawa."
How do your friends describe your home?
"Many are surprised by how few items we have. Moving from one country to another has inevitably reduced the amount of stuff we have. When we were living in Japan, I sought inspiration and spent time by browsing through interior decoration shops one area at a time. Considering that, I'd say we have surprisingly few items. And our house is also clean. Order in the house brings the kind of tranquility that I yearn."
Text: Joanna Ekberg Images: Mikael Pettersson
This story was originally published in Avotakka's issue 5/2021.