Inspired by the architecture of the house, Elisabeth and Roar's decor is a modern interpretation of the 1970s style. Located in Eidsvoll, Norway, the residence has been gradually transformed into a home where the past and the present blend together harmoniously.
Residents:
Elisabeth Ønseth, Roar Aarnes and their three cats. The house is located in Eidsvoll, 70 km north-east from Oslo, Norway, and has 384 square meters. The architect-designed house was built in 1969.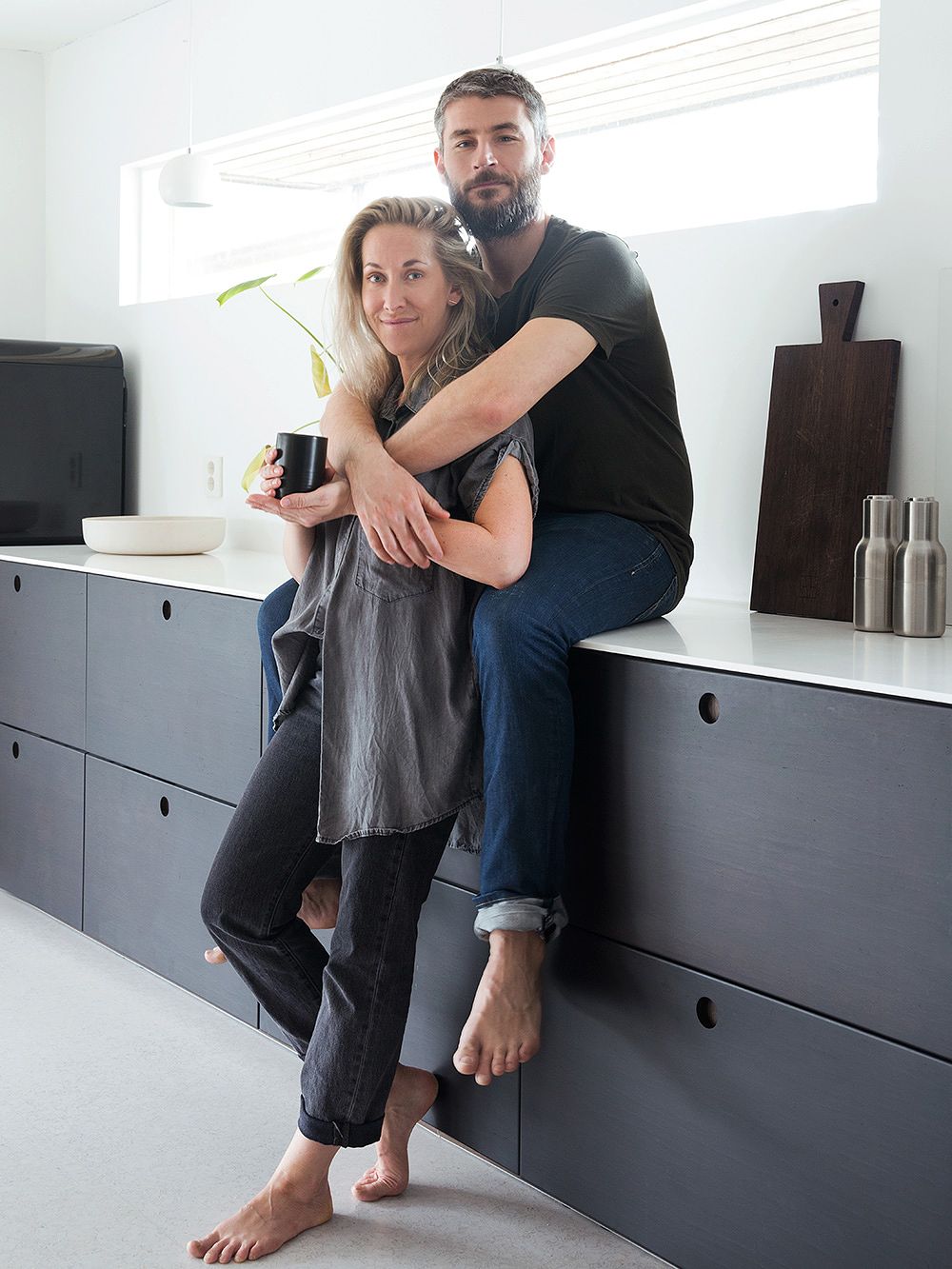 WHEN ELISABETH ØNSETH and her partner Roar Aarnes moved into the detached house from 1969 in Eidsvoll, Norway, a few years ago, they had a clear starting point for their renovation: time.

"Over the years I have learned that it takes time to settle in a new home. With this house, we have been in no hurry with it. This way the home becomes a more well-rounded whole than if you buy everything new and right away," Elisabeth says.
The couple shares the 384-square-meter home with their three cats - a bit of a challenge considering that the couple chose to install carpeting in the living room. Scratch marks and cat hairs are a daily nuisance, but Elisabeth does not mind.

"Over the years I have learned that it takes time to settle in a new home."

"We have to vacuum often and may also need to replace the carpet in a few years. But, regardless, I think would like to have carpeting in the bedroom as well. I am not so fond of consistent flooring, I like textures and playfulness - using different materials to create separate areas in the home."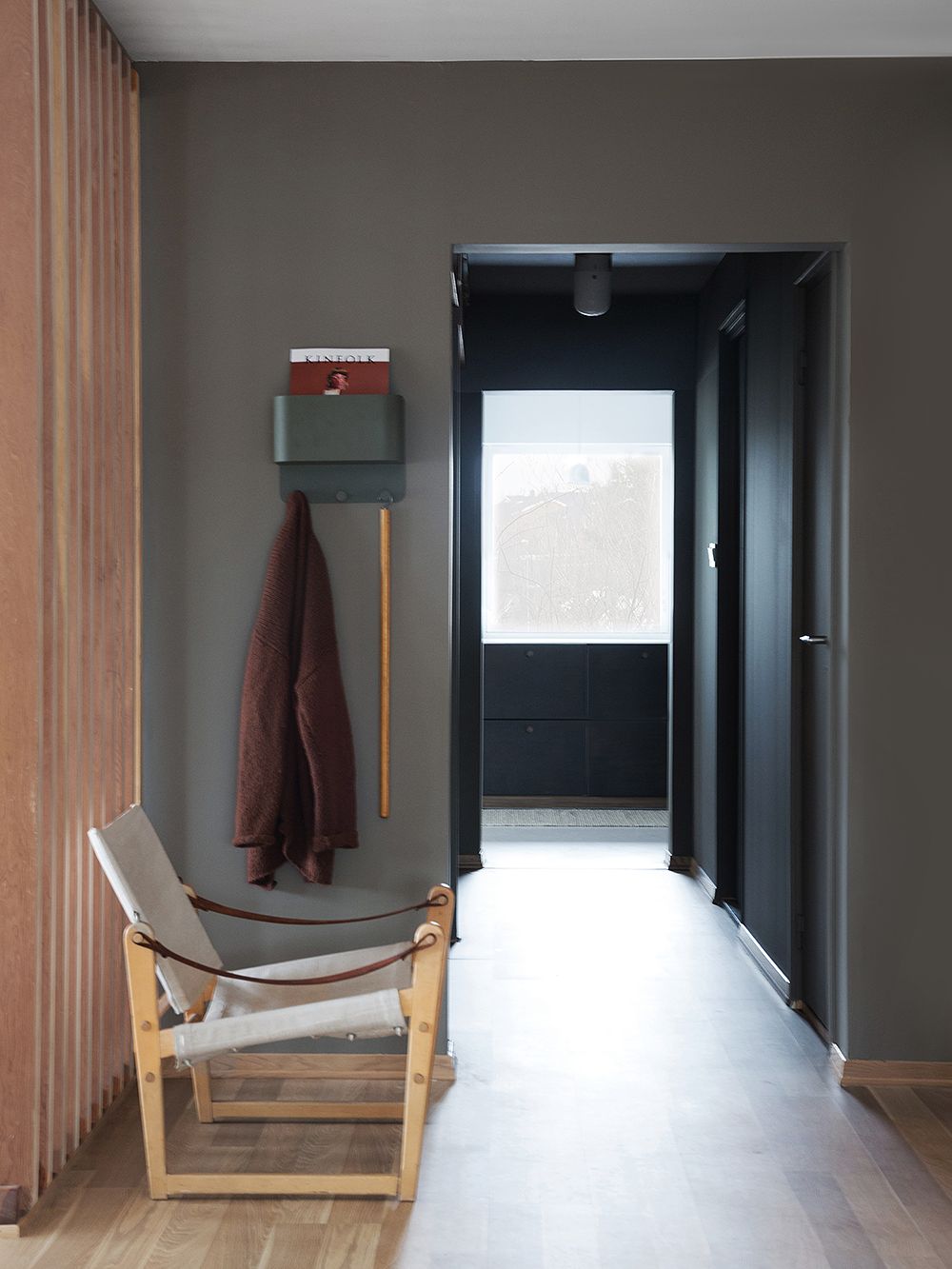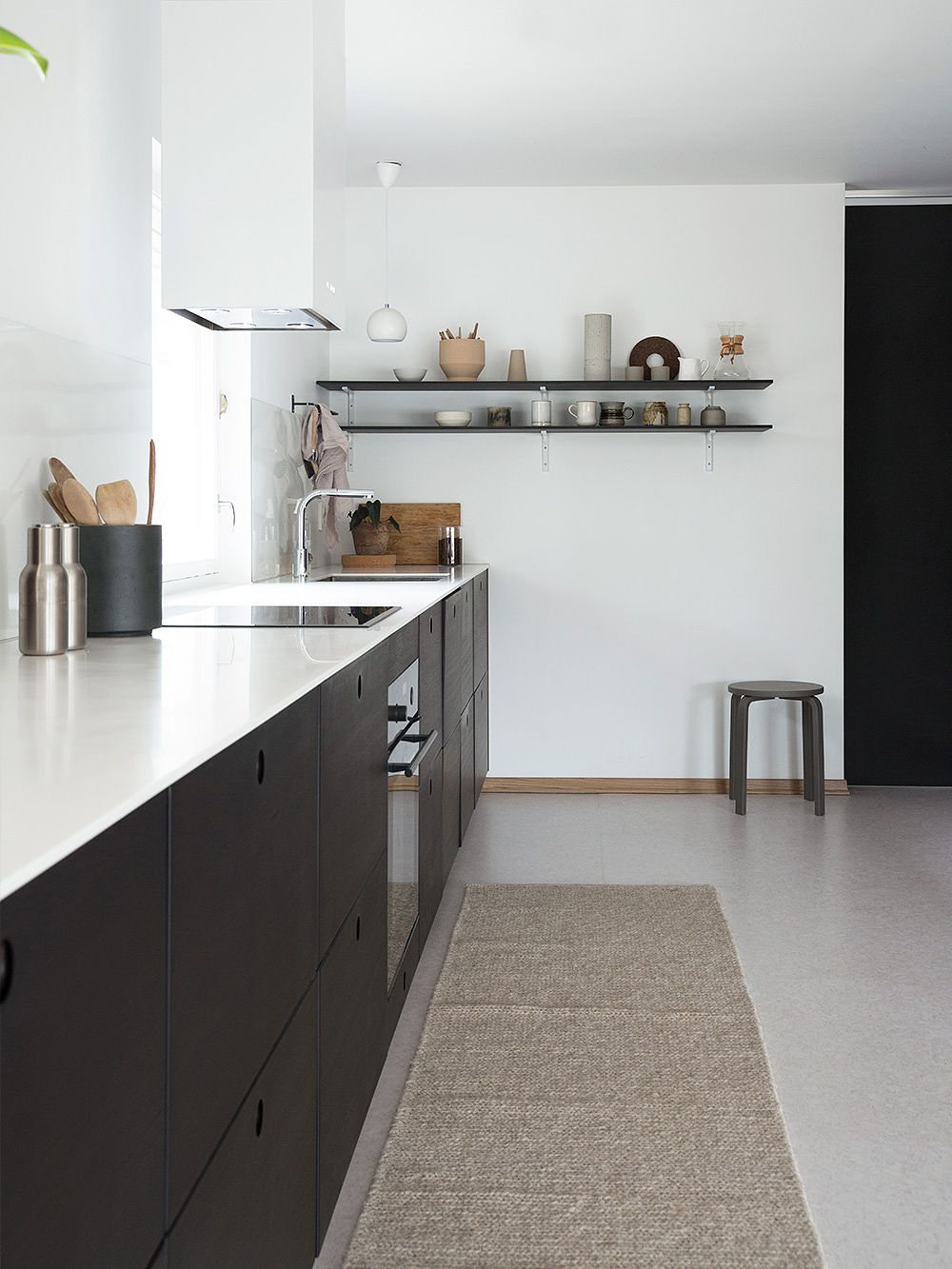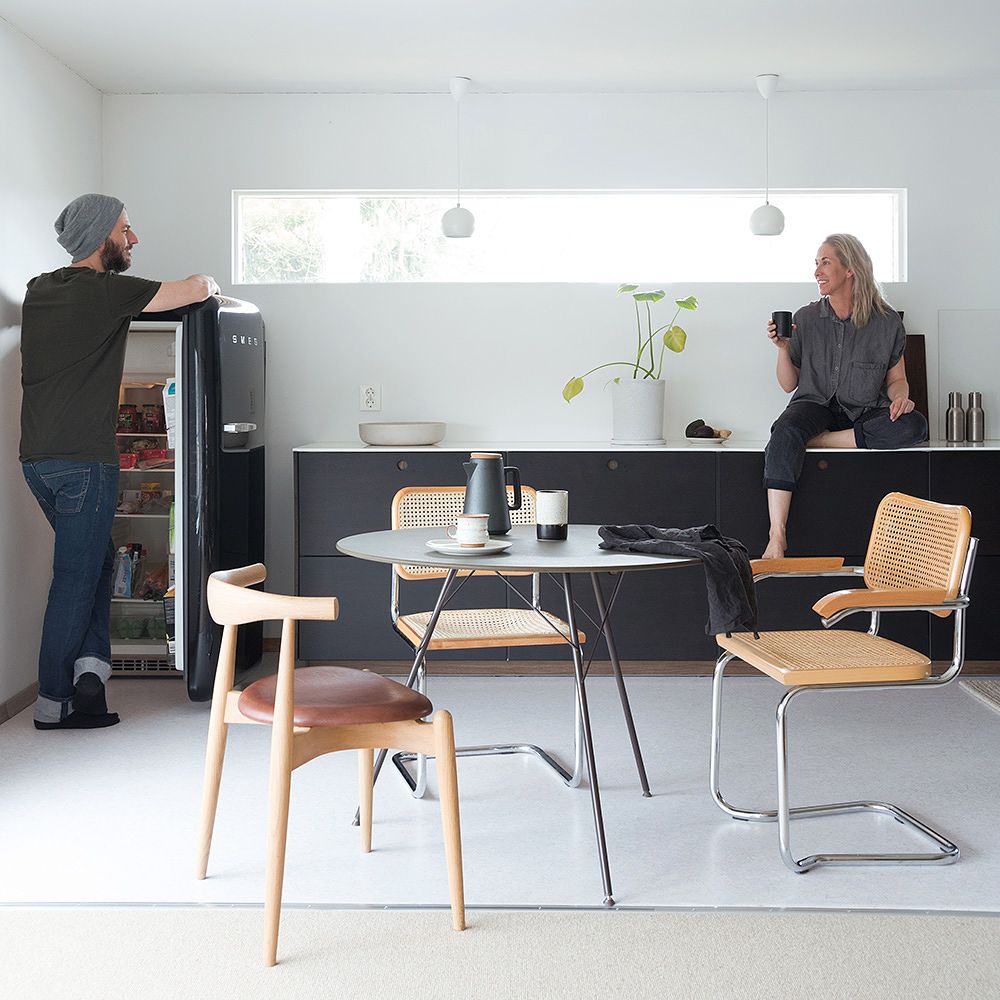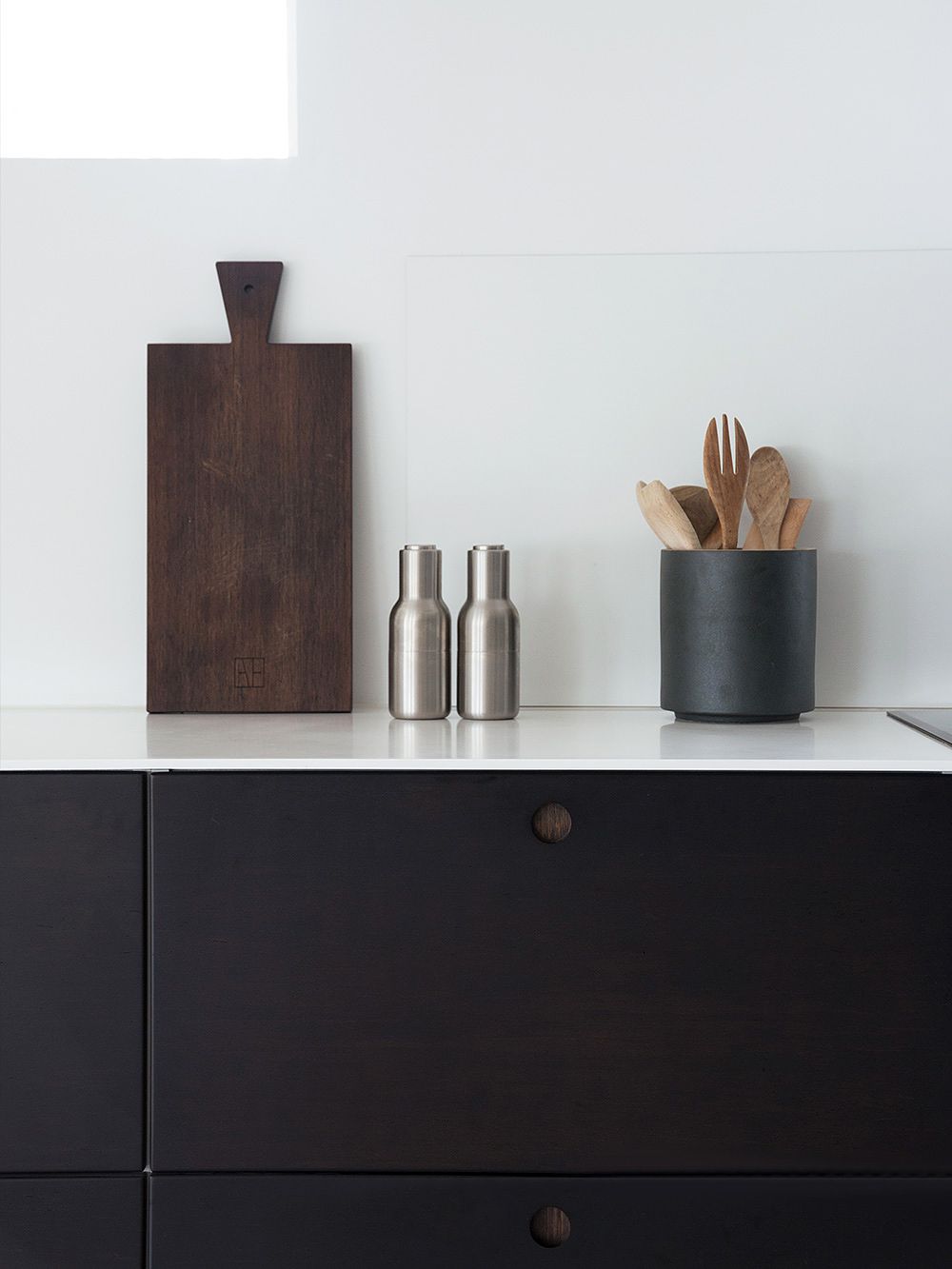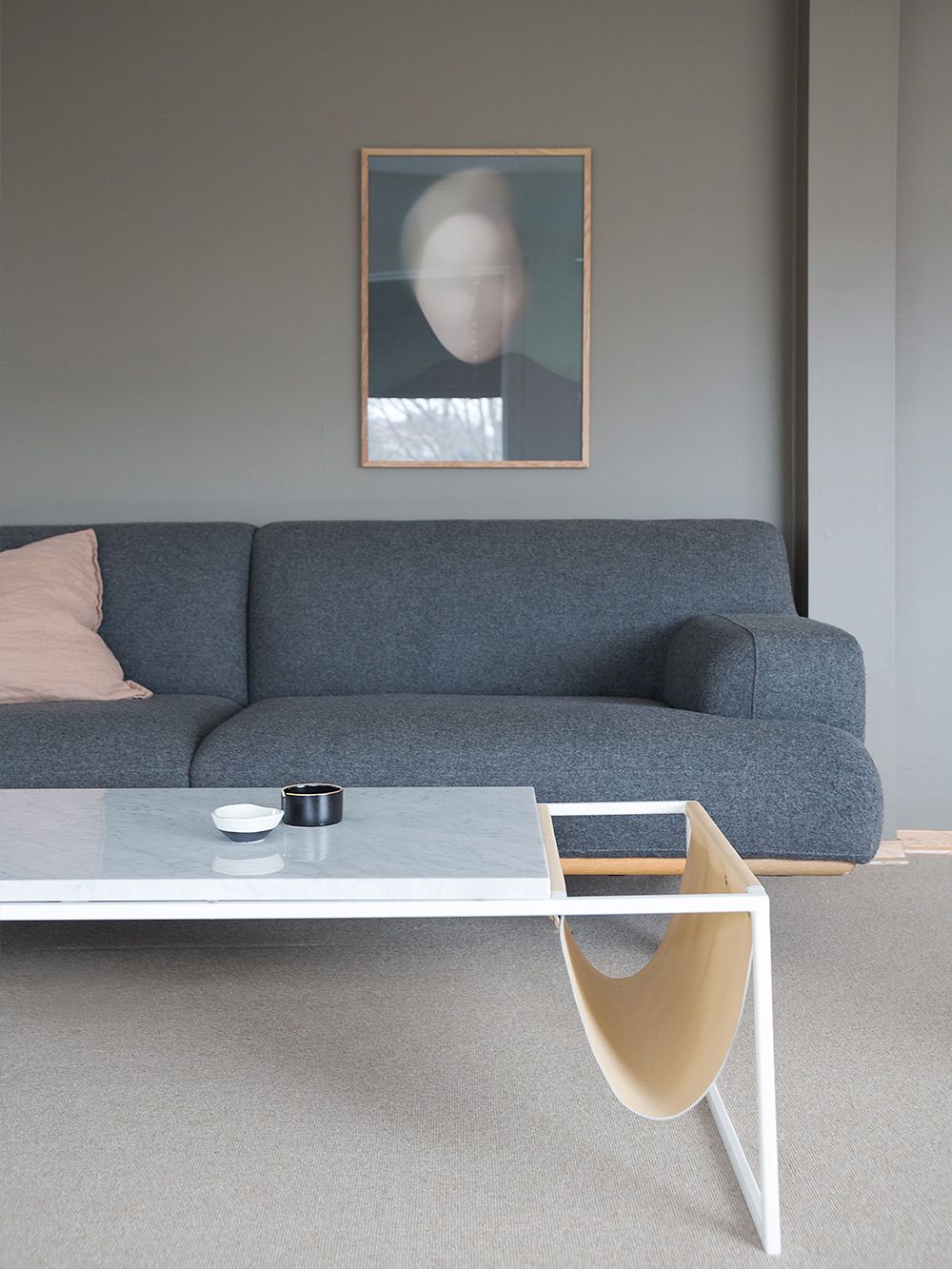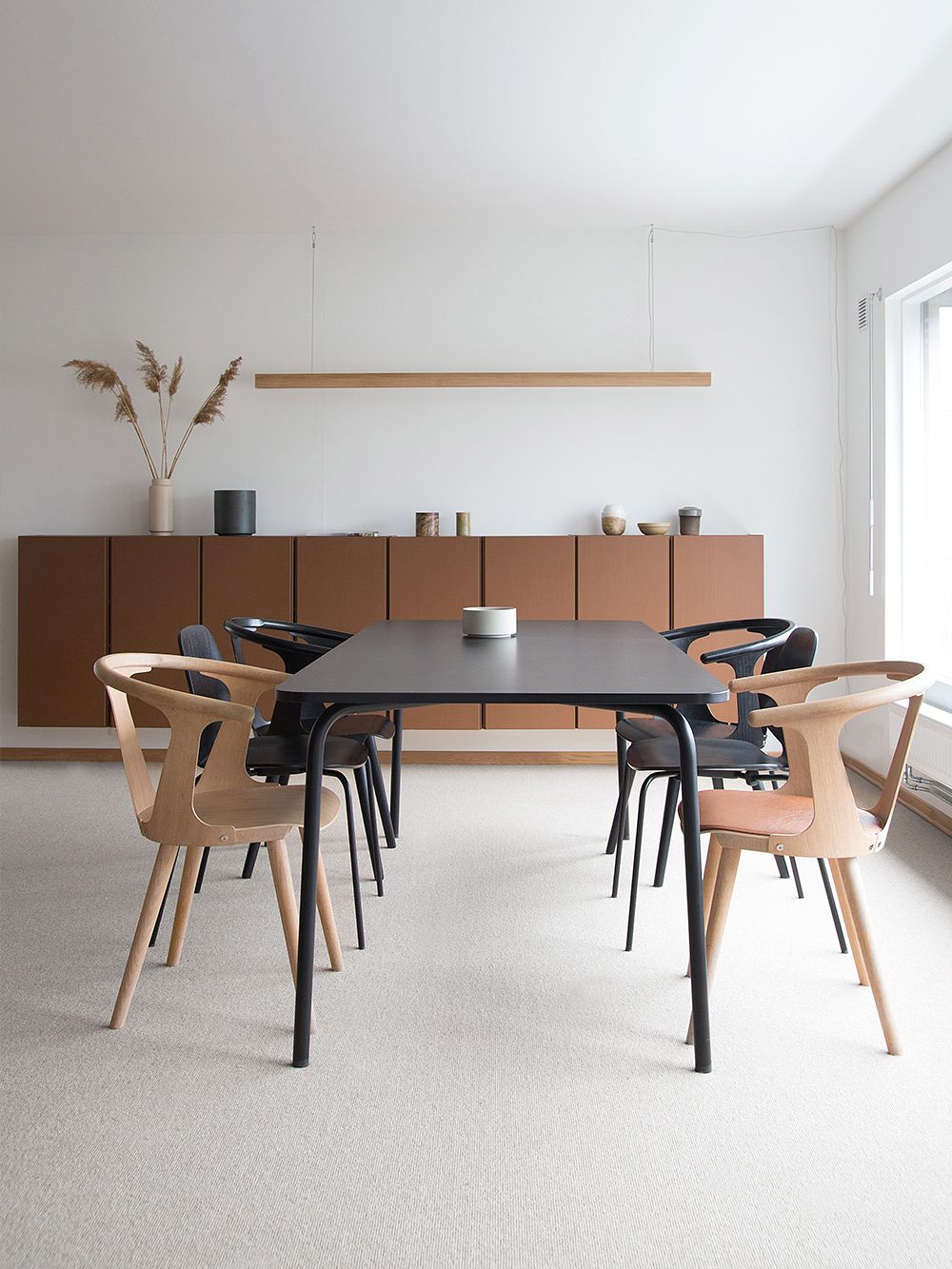 As the owner and founder of her interior styling company Studio Ønseth, Elisabeth works with interiors on a daily basis, and also in her own home, every detail seems planned. When the couple moved in, they took down several walls to get a more open floor plan. Two previously separate rooms were transformed into a big kitchen area and the wall between the dining room and the kitchen was knocked down.
In order to preserve some of the original soul of the house, some details, like the decorative teak wall and sliding doors, were preserved. Vintage ceramics on shelves and tables also act as connectors between the past and the present.
"I love vintage and flea market finds, things that give a home some character."

"I love vintage and flea market finds, things that give a home some character. I am also concerned about sustainability and therefore we have, among other things, chosen a kitchen in bamboo."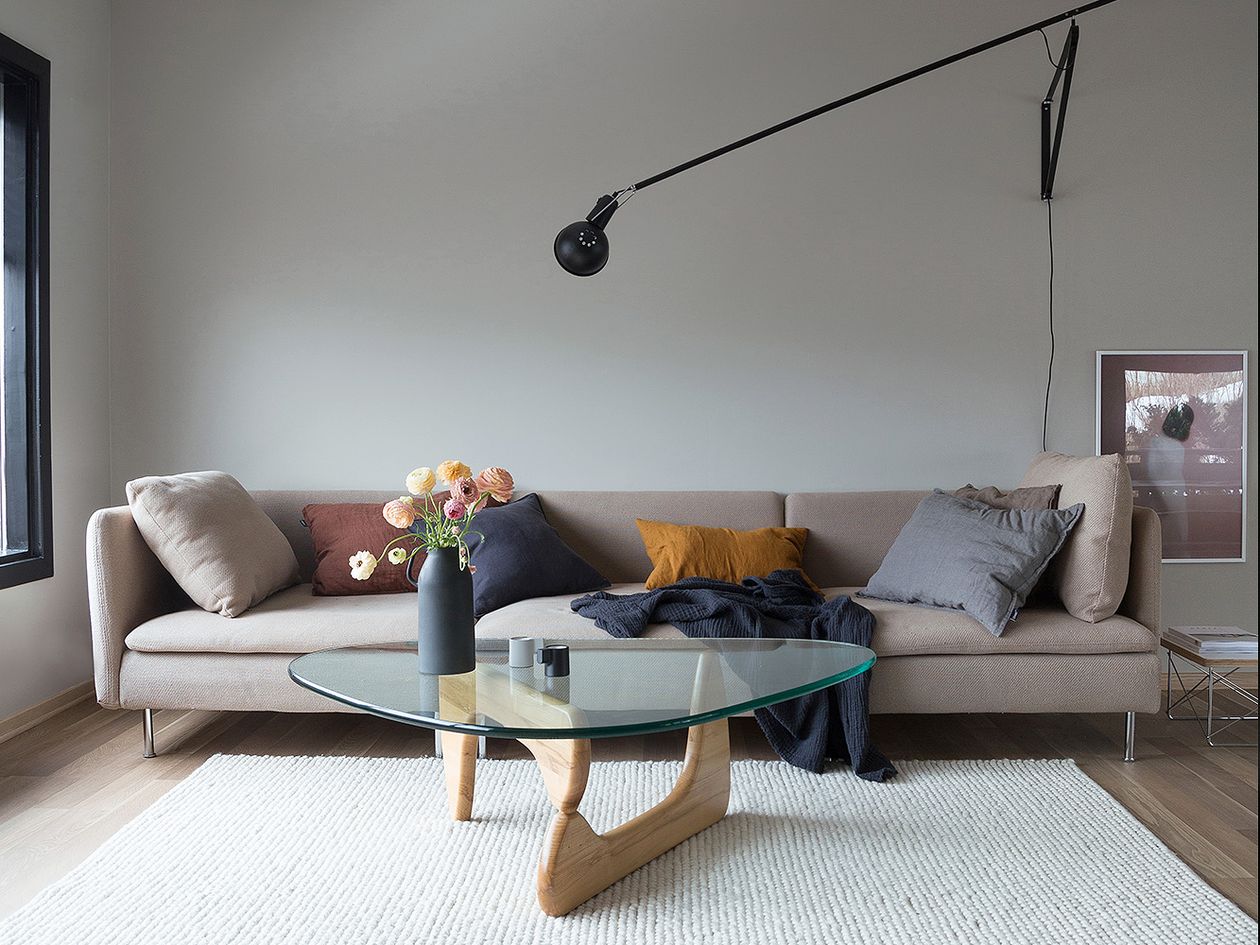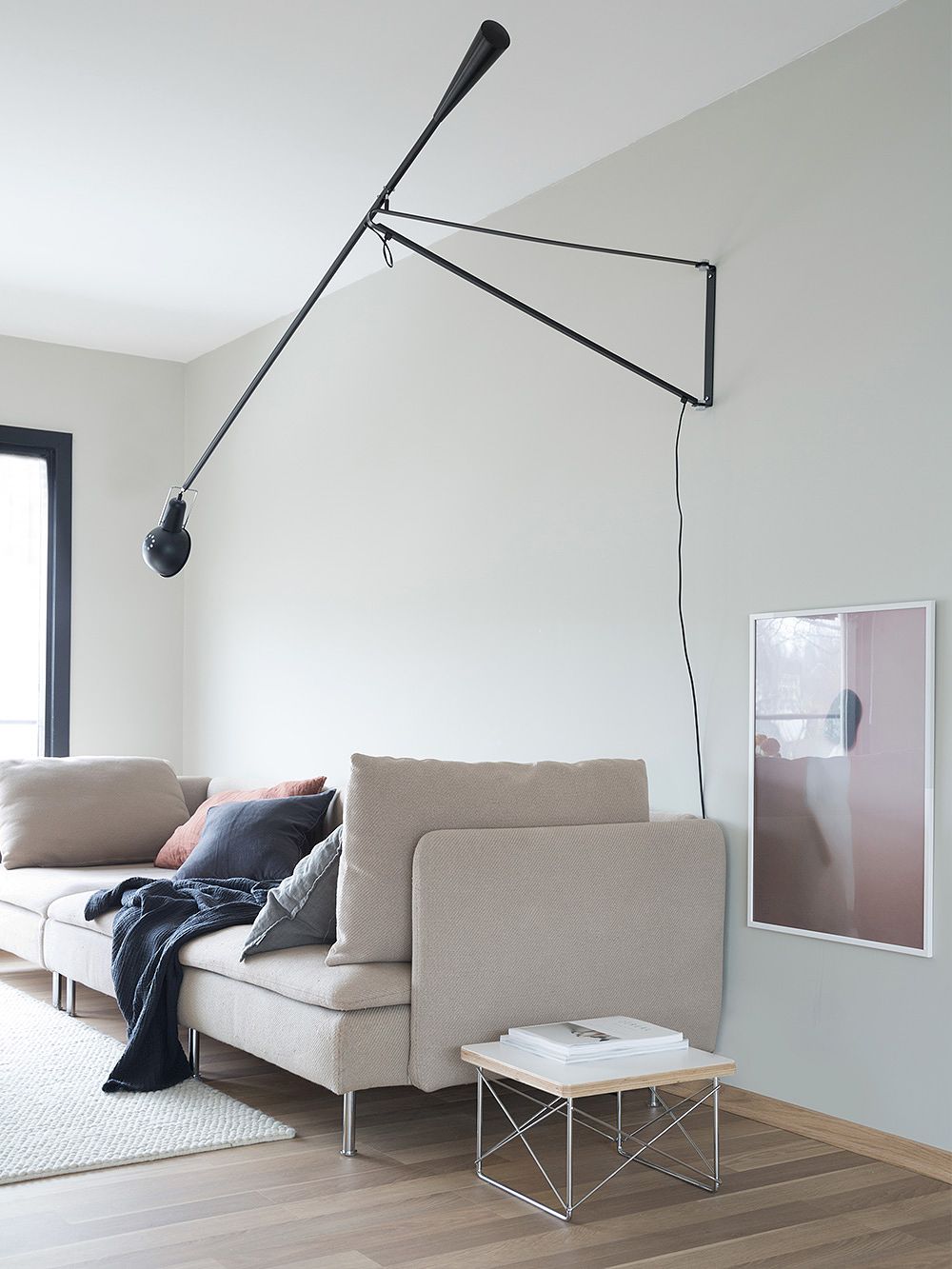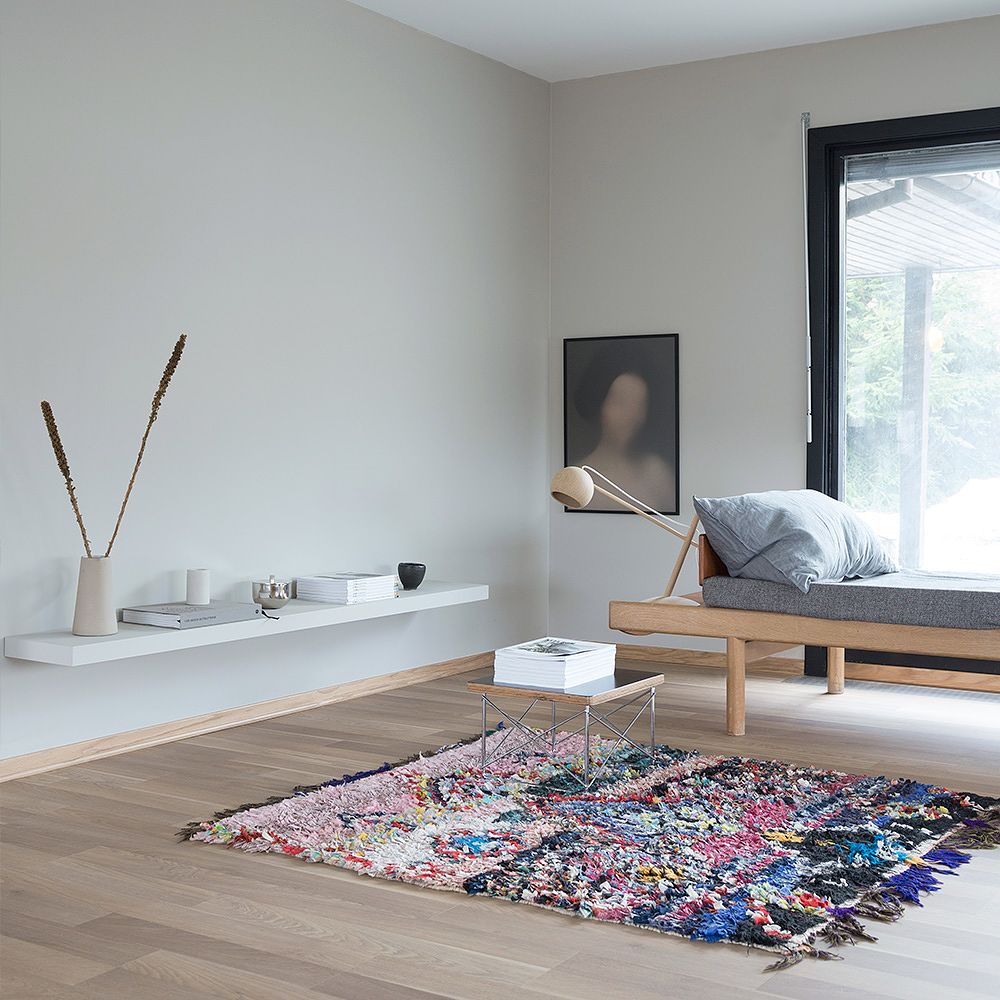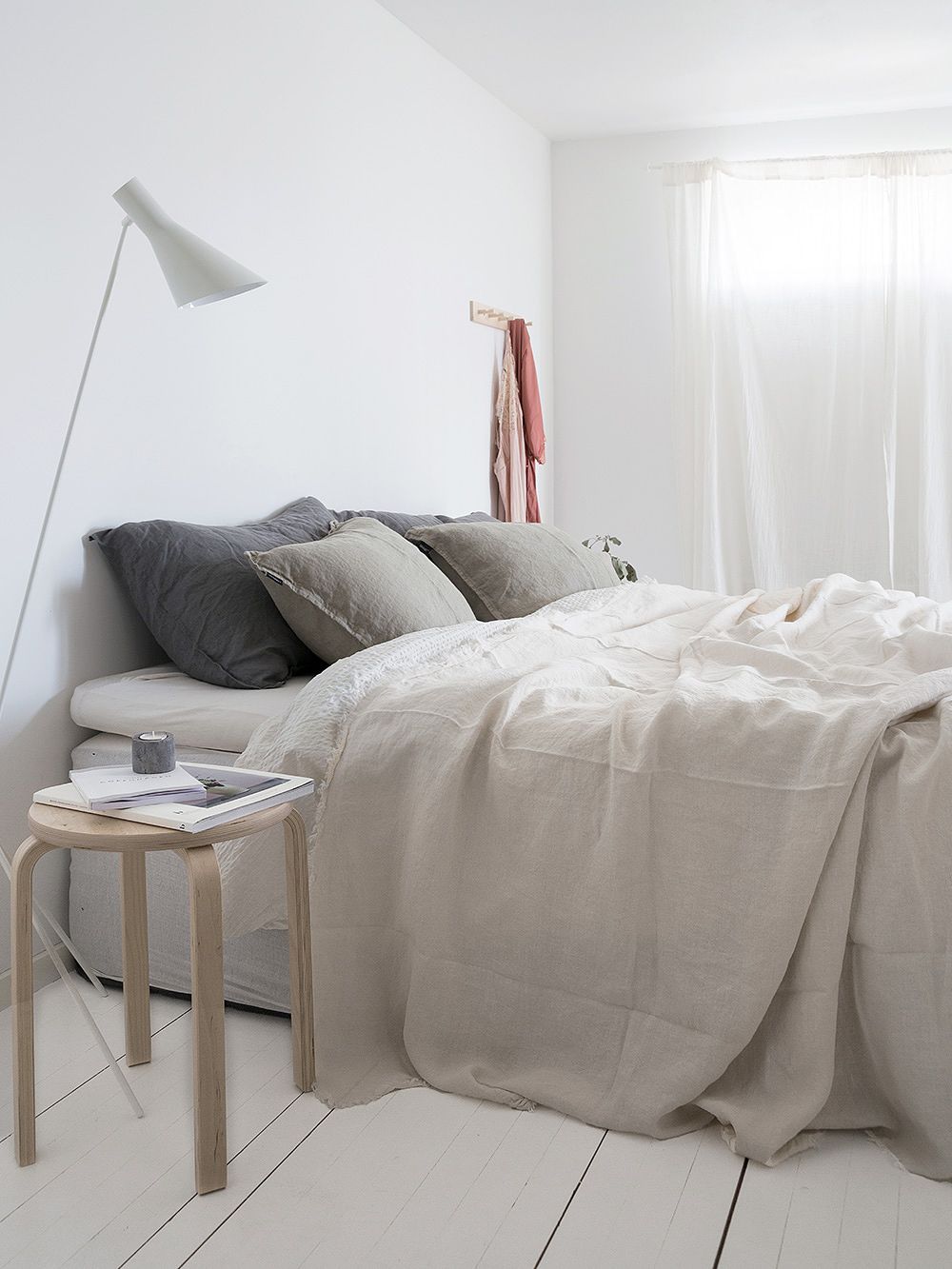 Elisabeth is also fond of colors. '70s-inspired rusty colors and muddy shades are among her favorites, colors that also fit the house's architecture. The idea is, at some point, to paint all white walls with another color.
A relaxing spa feeling has been created in the bathroom by using darker colors.

"I find darker colors calming," says Elisabeth. This is also reflected in the house's newly-built bathroom: with black walls and a sand-colored micro-cement floor and shower, the objective has been to induce a relaxing spa feeling in the bathroom.
Elisabeth is very pleased with the result. Now, the only thing left is the attic.

"We have a big attic that we want to renovate. It will be our next project. The plan is to build four bedrooms there."
Production: House of Pictures Text: Linn Carin Dirdal Photos: Filippa Tredal Translation: Emmi Ratilainen