In Vaasa, Western Finland, near the sea and a linden tree alley, there is a cozy home that immediately enchants visitors with its captivating tranquility right from the entrance. It's no wonder that Ulrika and Jakob fell in love with the apartment even before they decided to move in together.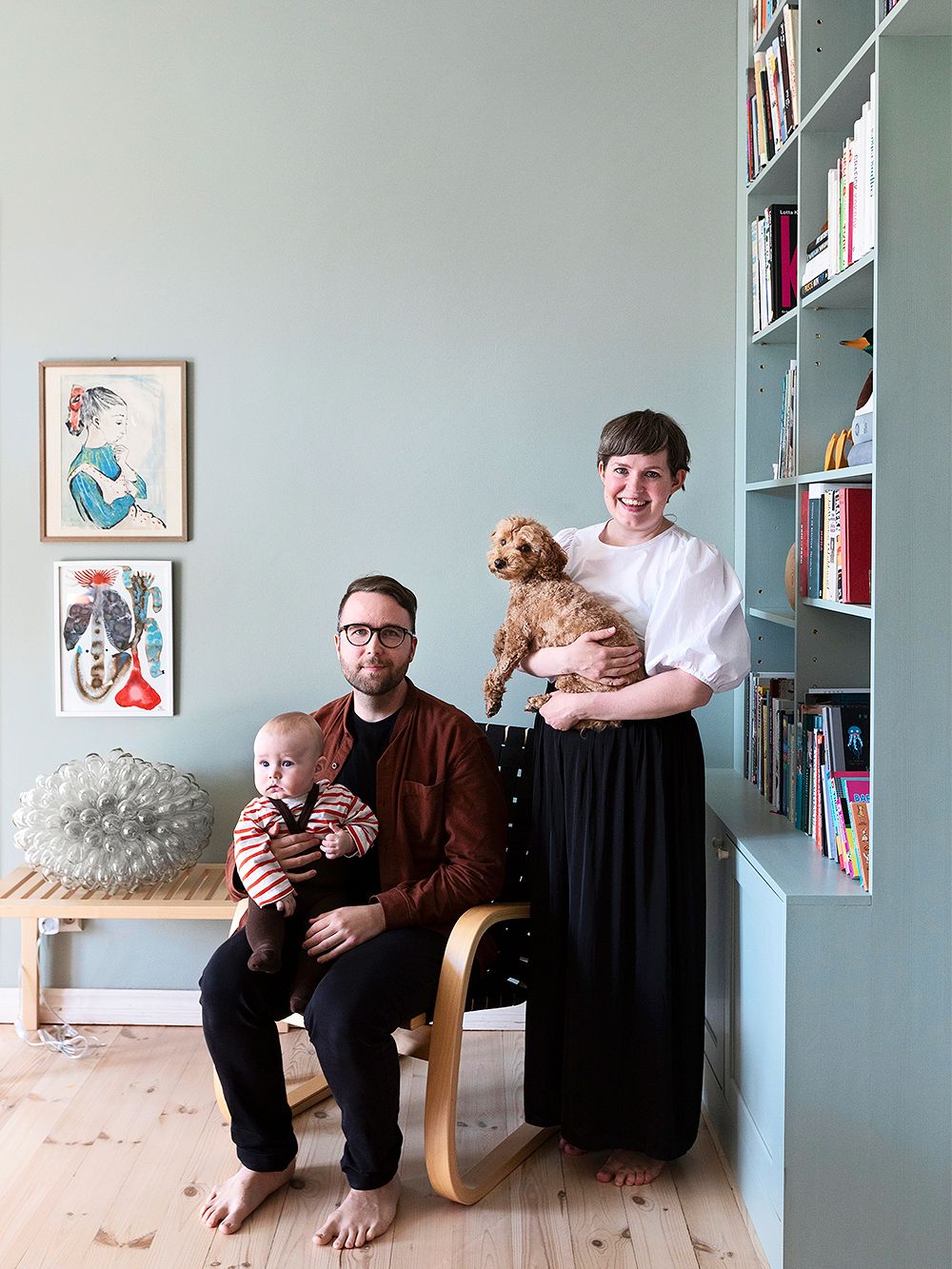 Residents:
Graphic designer Ulrika, 35, and digital designer Jakob, 35, along with their one-year-old child Svante and five-year-old dog Selma. Spanning 139 square meters, the apartment is located in a building constructed in 1931–1932 in the center of Vaasa. The architect behind the building is Matti Visanti (formerly Björklund).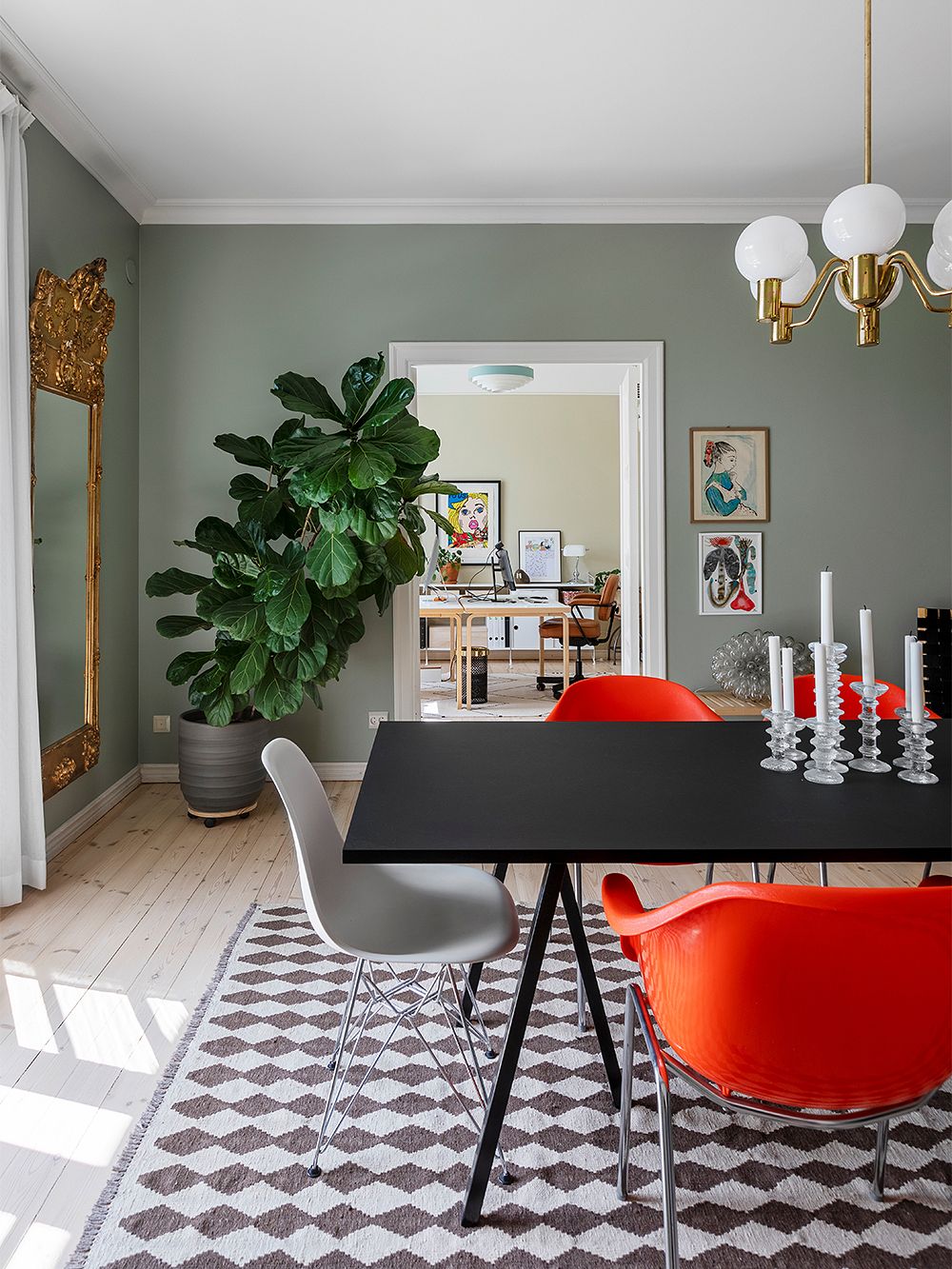 IT'S A SUNNY DAY and the apartment is filled with light. Thin curtains gently flutter in the sea breeze near the balcony door. It's peaceful, with only the soft humming of the mother heard in the background as she bustles around the kitchen. Soon-to-be one-year-old Svante is busy playing on the floor, accompanied by Cockapoo dog Selma.
According to Ulrika and Jakob, their hometown Vaasa is just the right size for them. It offers the right amount of services, and the proximity to Sweden greatly influences the cityscape and atmosphere. Ulrika describes the vibe in Vaasa as relaxed yet forward-looking, which can be said of their home as well.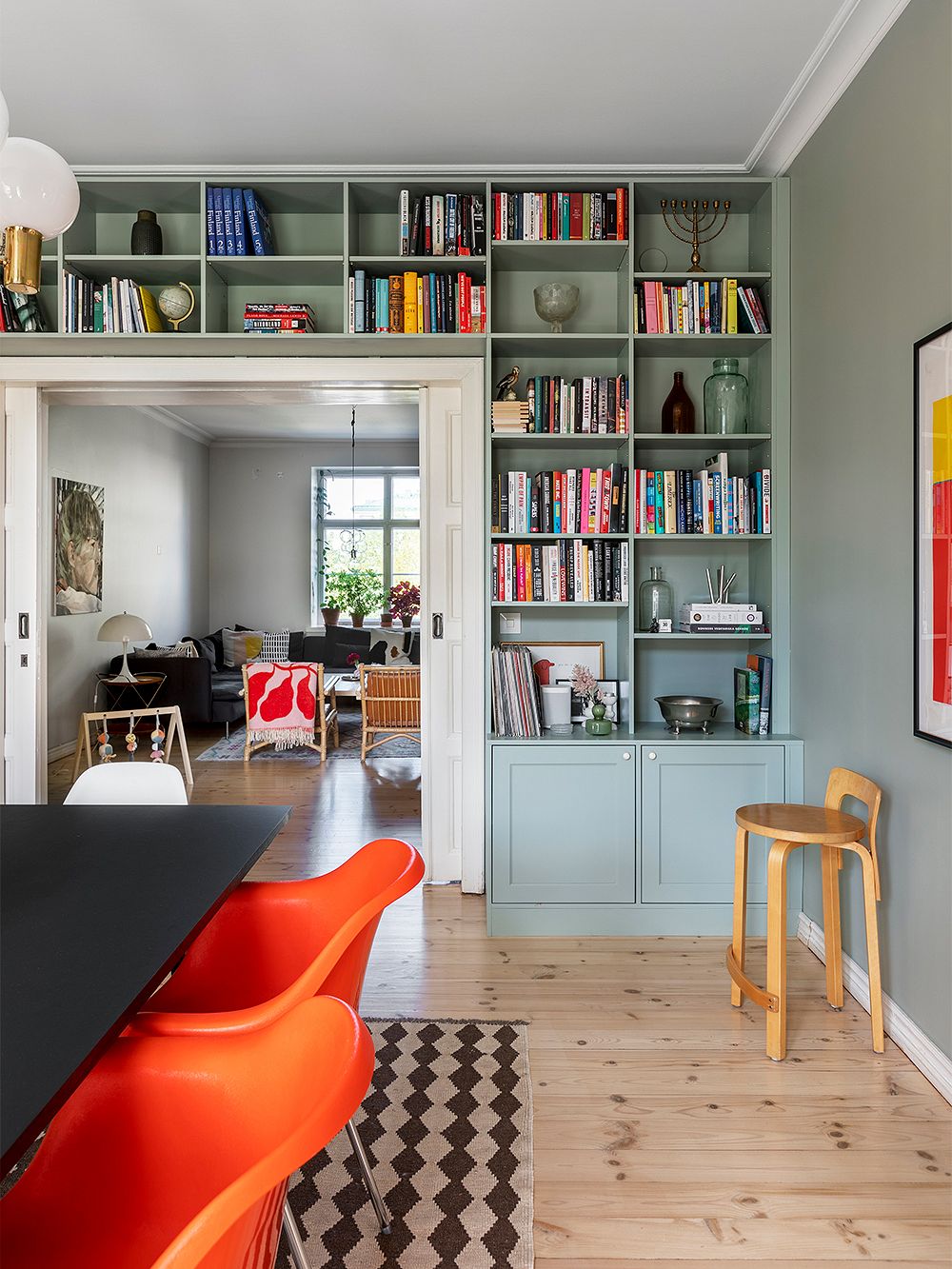 Ulrika, how did you end up living in your current home?
"We had only been dating for a couple of months when we went for a walk one day and decided to casually visit an open house. The apartment seemed promising, but at that point, we hadn't even discussed moving in together.
Time passed, yet neither of us could get the apartment out of our minds. Eventually, we checked if it had already been sold and were pleasantly surprised to find it still on the market. We made an offer, which was accepted, and six months after the first viewing, we moved into the apartment."
What made you fall in love with the apartment?
"We were captivated by its brightness, room layout and general atmosphere. We appreciated the unique details, such as the original wooden sliding doors and the large glass double doors on the balconies. The apartment also had a wonderful sense of airiness and space. The size and number of rooms enticed us to plan the color palette and interior decor."
"The apartment itself inspired the colors and choices we made."
Where did you find inspiration for your home?
"We planned the whole renovation together. The apartment itself inspired the colors and choices we made. We wanted to preserve the old details and honor the distinctive features of the apartment. For instance, we selected paint colors from Tikkurila's traditional color chart. I follow a lot of Swedish interior magazines and Instagram accounts, drawing inspiration from unique and personalized homes."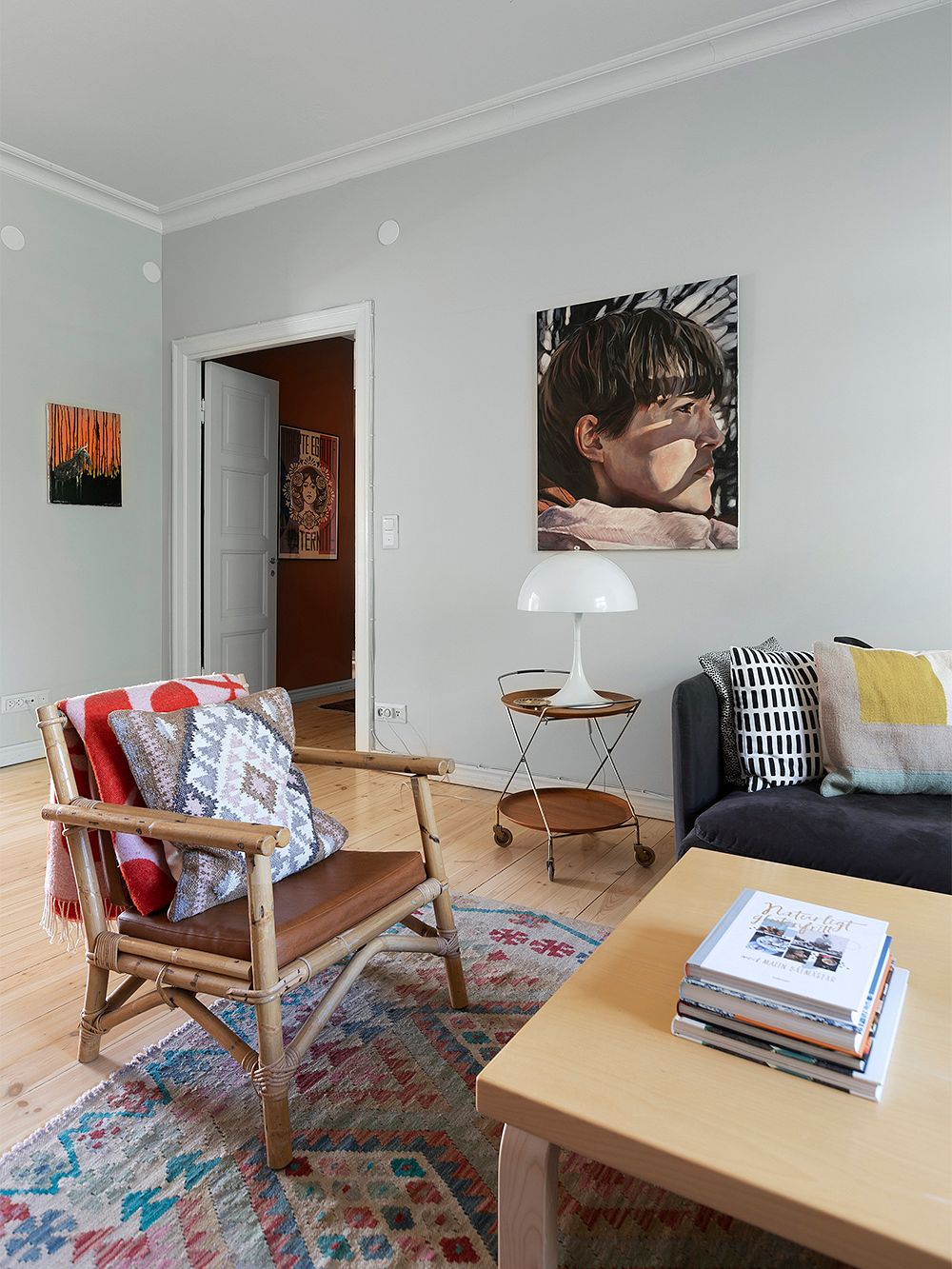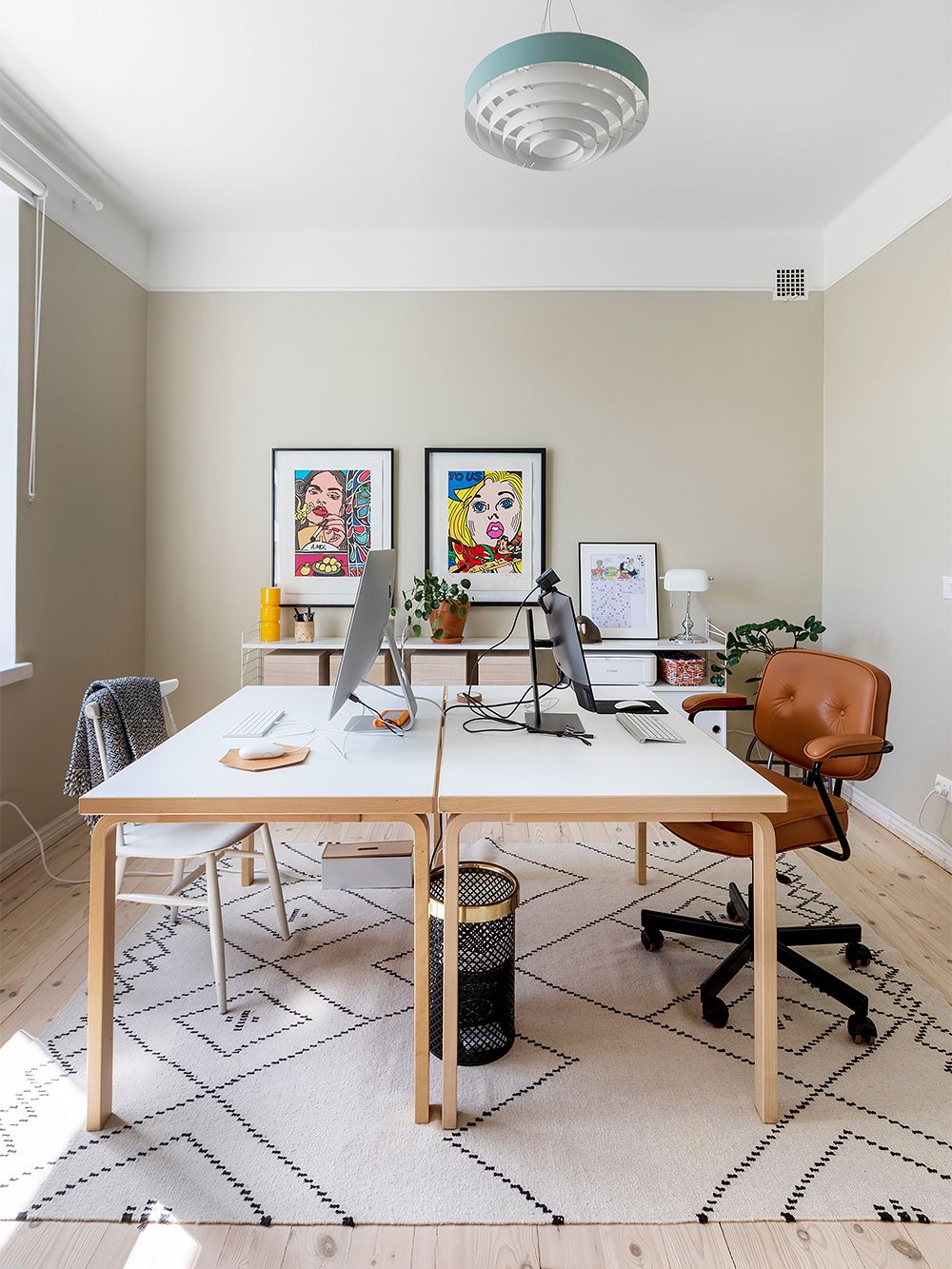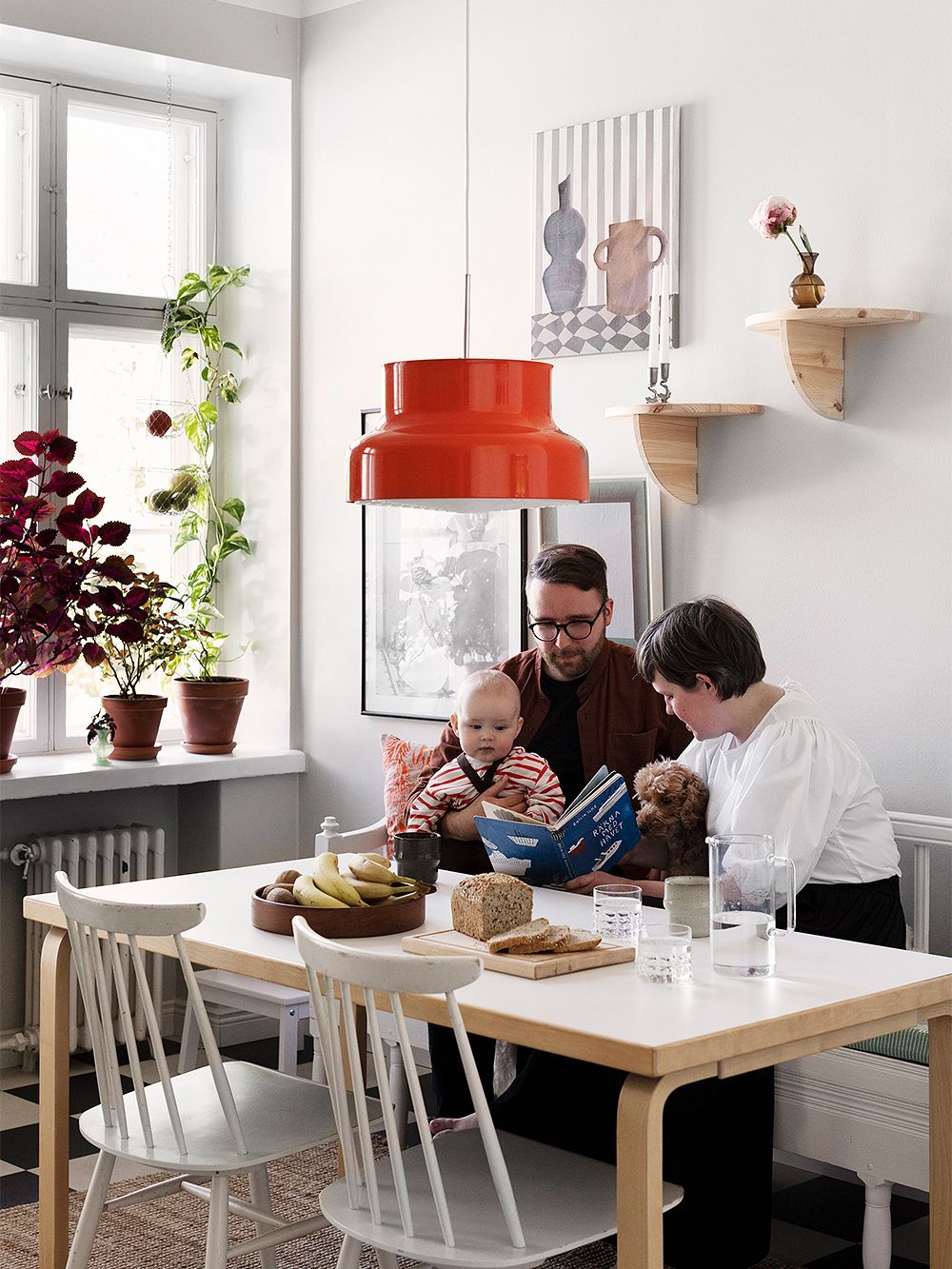 What kind of renovation did you undertake?
"We completely renovated the 90s-style kitchen and the small guest bathroom. The other rooms received fresh coats of paint on the walls, and some also on the ceiling. We wanted to maintain the original flooring, so it was sanded and refinished in a fresher shade. The bathroom renovation will have to wait since it's still in pretty good condition."
Did you encounter any surprises during the renovation?
"We didn't encounter any major surprises, except for the fact that straight walls are a rarity in old houses."
Your home has plenty of space. Was it easy to decide on the room layout?
"Certain rooms were easy to decide, like our bedroom and living room. Our bedroom faces the inner courtyard because it's quieter and cooler than the rooms facing the street. As for the other rooms, we're still contemplating whether to change their arrangement. We're particularly considering the locations of the dining room and home office. We're also thinking about where Svante's future room should be. Thankfully, we have options, and nothing is set in stone. It's nice to live with the idea that room layouts can be changed whenever."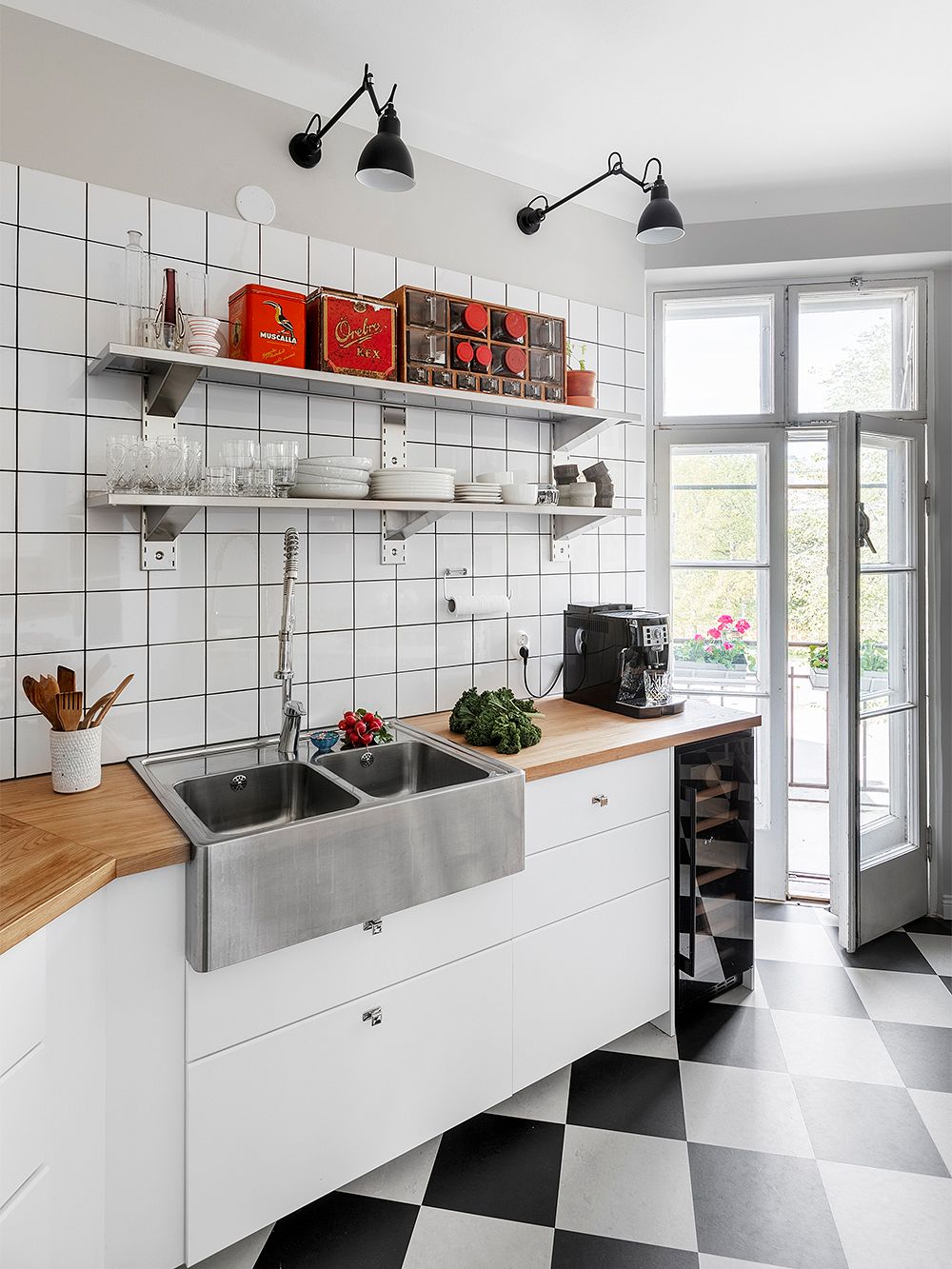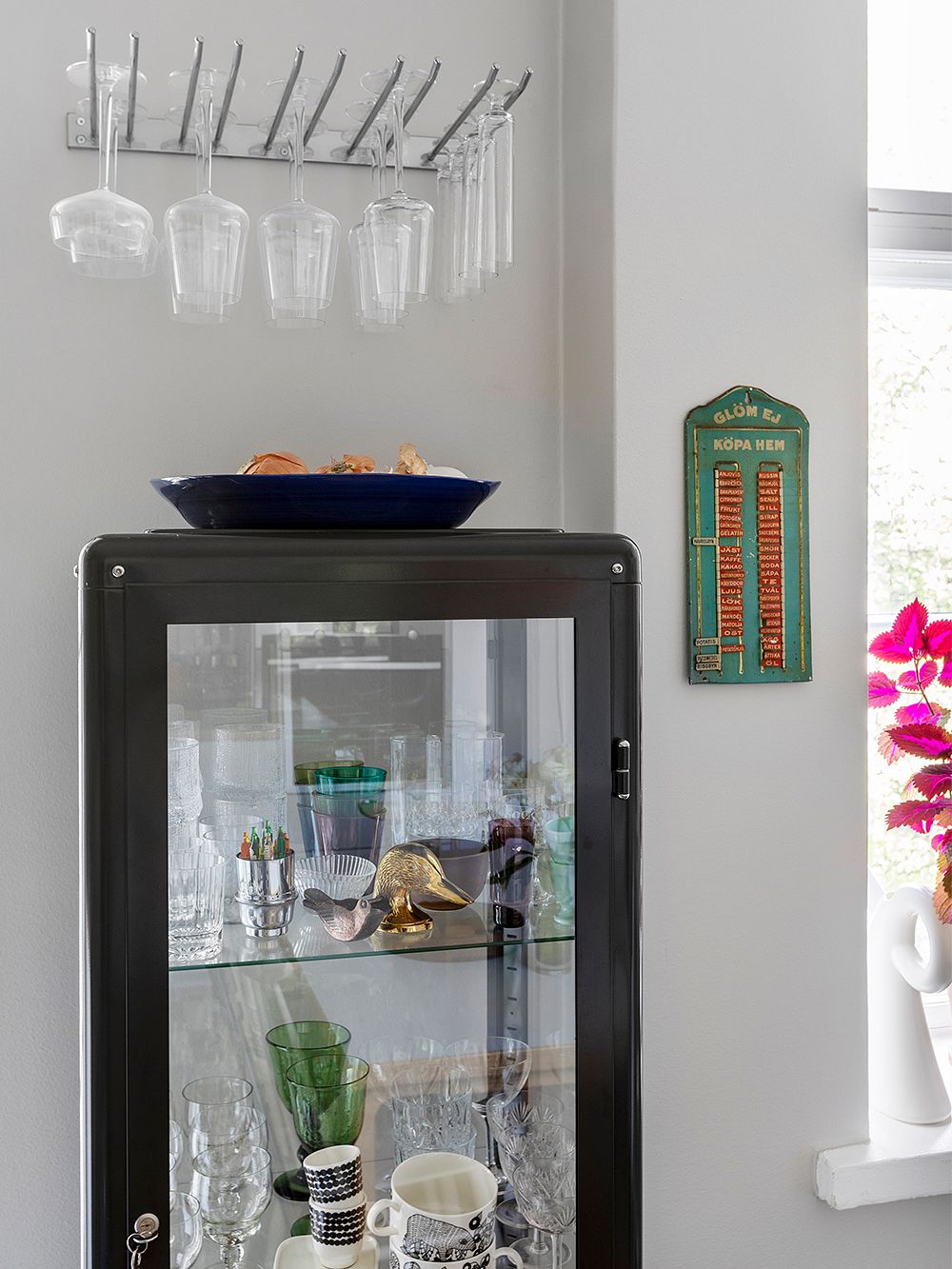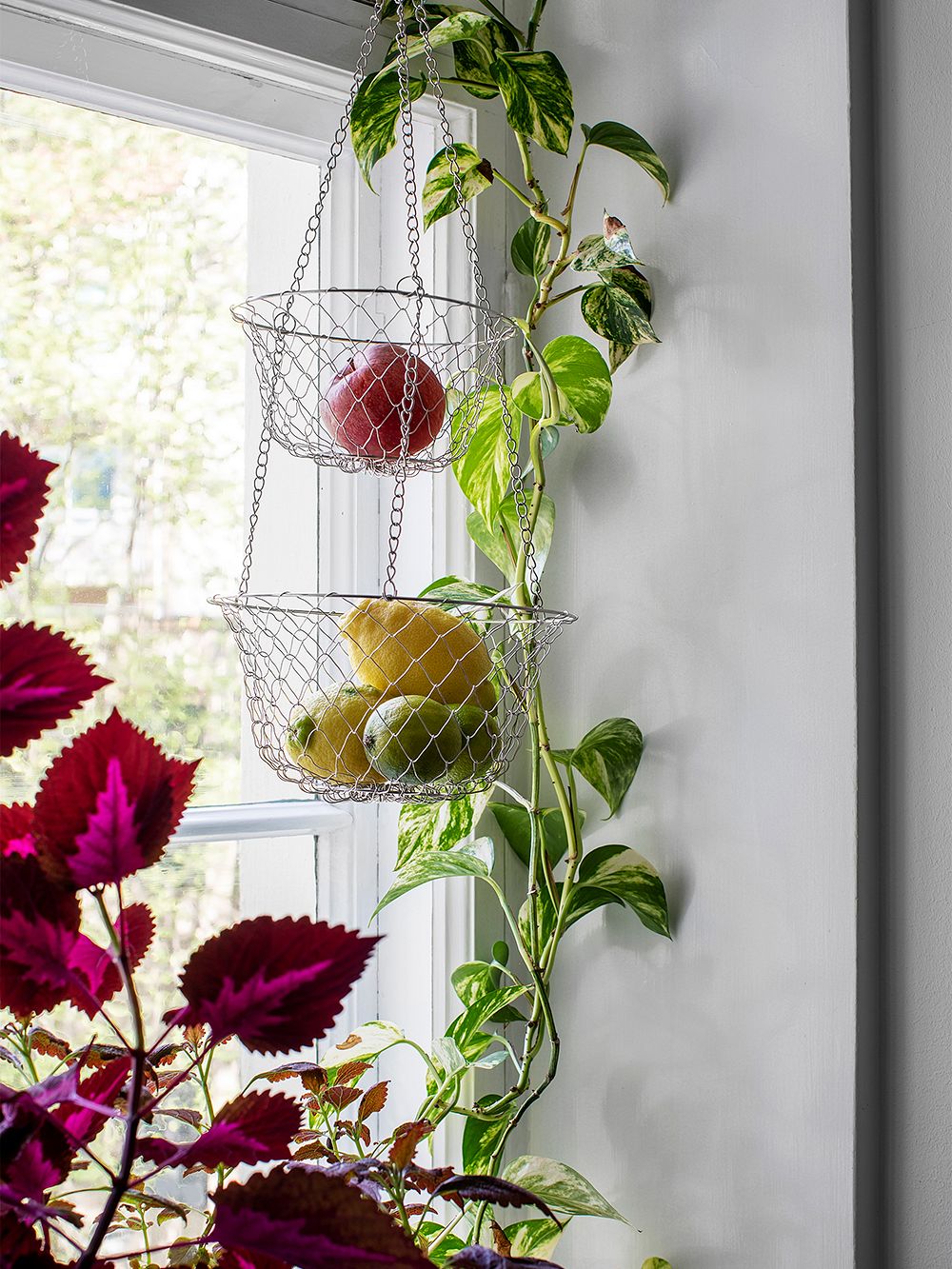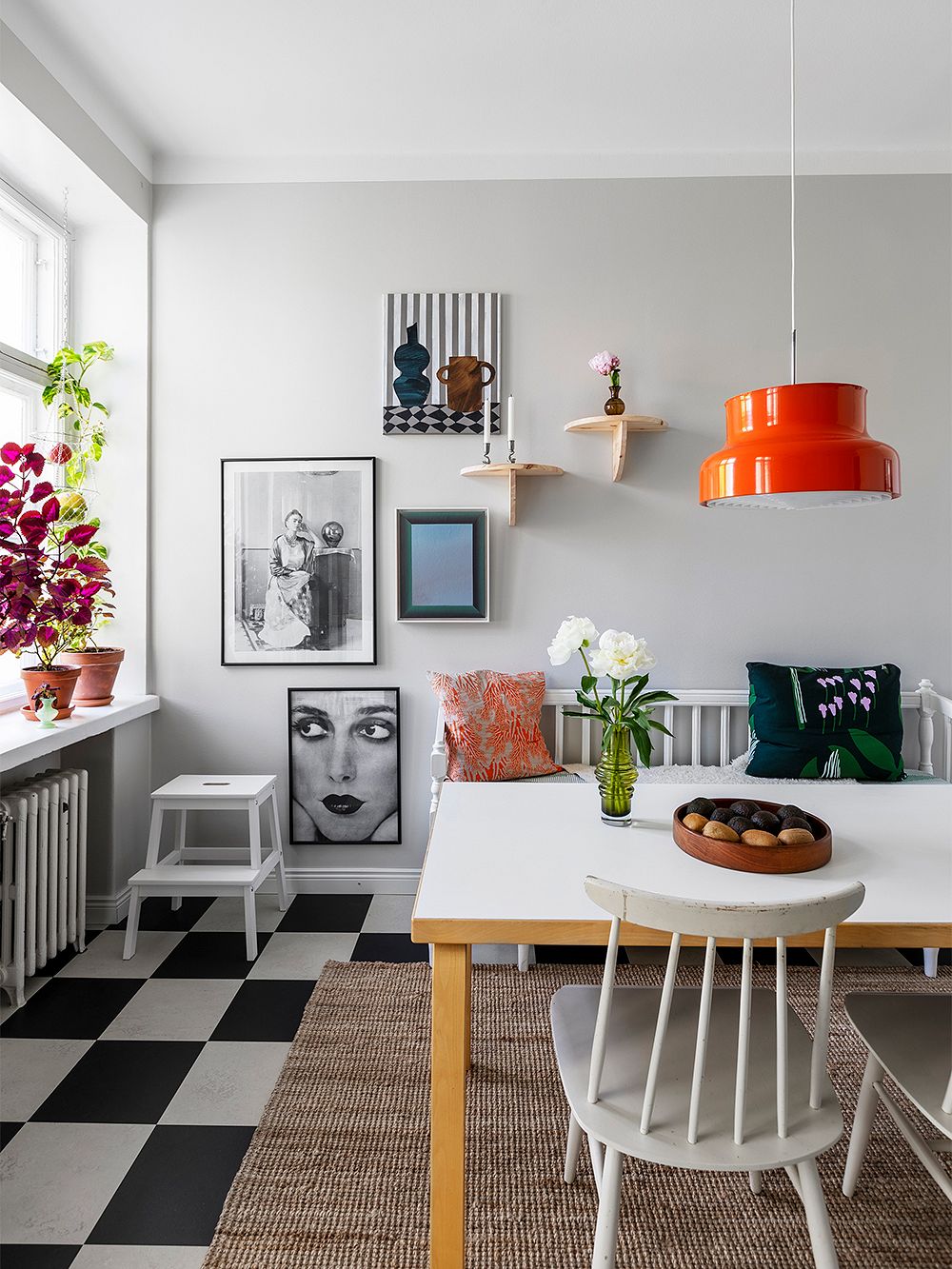 How would you describe your style when it comes to home decor?
"Our style is quite timeless and relaxed: lots of thrift store and auction finds, playful and colorful, yet also classic. We only acquire furniture and decor items if they please us both and have a special charm. Rarely do we feel the need to buy something brand new. We believe that items should somehow harmonize with each other, but we don't take decorating too seriously."
"Home is our family nest, and it should feel safe and reflect who we are."
What is your favorite spot in your home?
"The most important thing in our home is the atmosphere and coziness. Home is our family nest, and it should feel safe and reflect who we are. The bedroom has a particularly serene and relaxing ambiance. It's wonderful to retreat there for some reading time after completing the day's tasks.
I also love the atmosphere of our kitchen. The glass patio doors open to a lush inner courtyard, and it's nice to sit there on summer evenings, listening to music while Svante enjoys his evening porridge. I particularly adore our dining room and its stunning glass doors that open to another balcony. In the summer, we keep the doors open whenever the weather allows."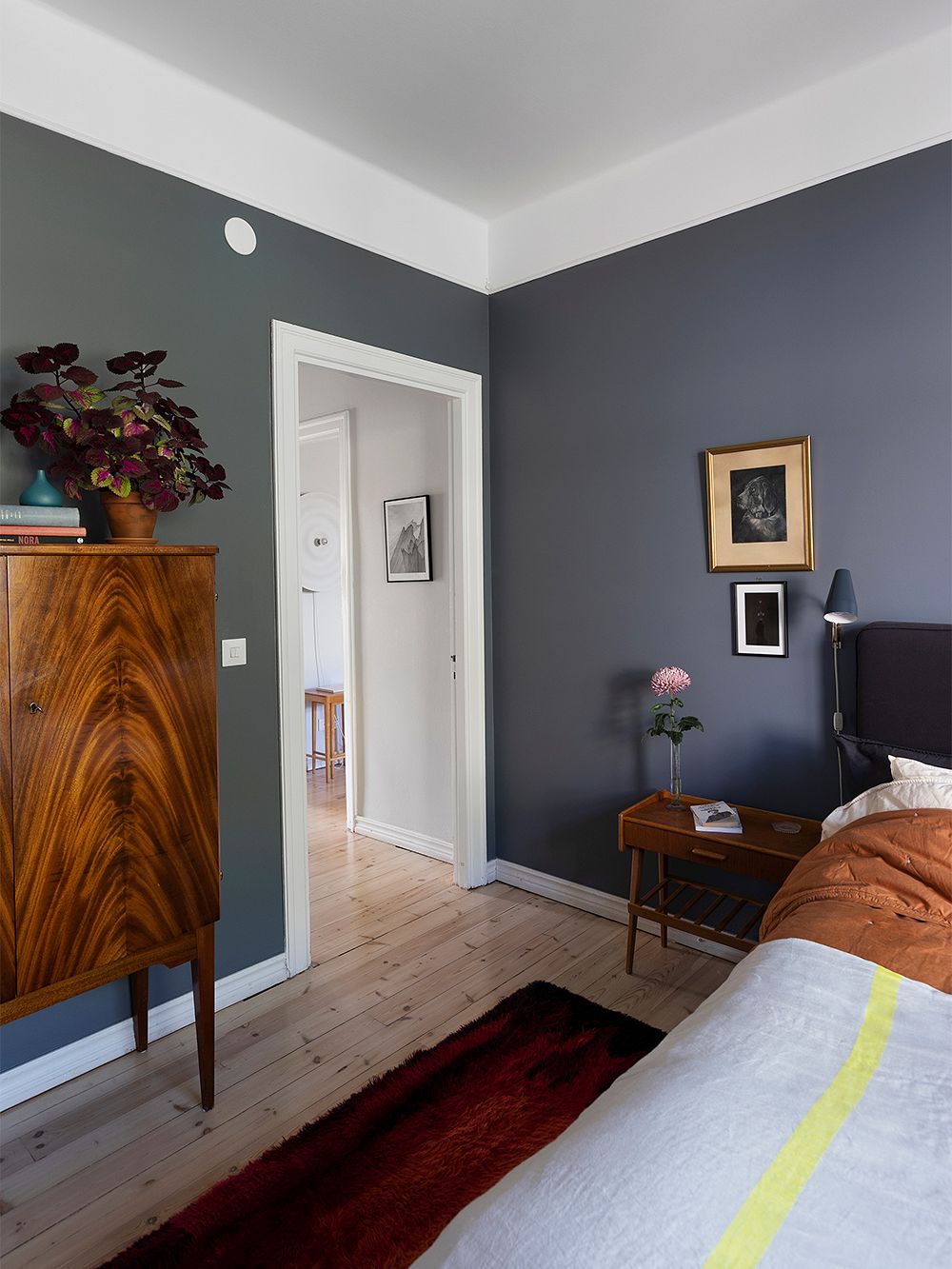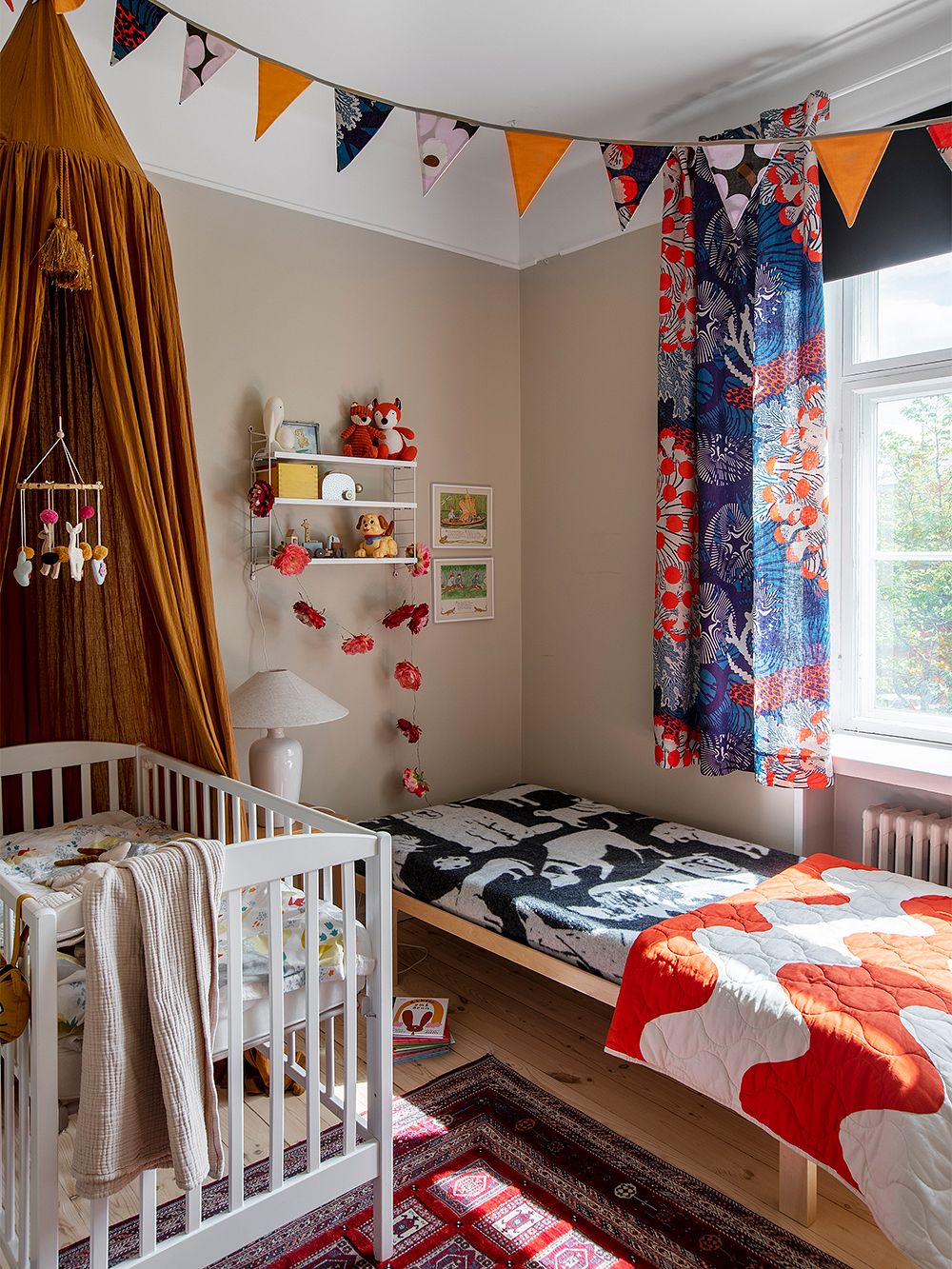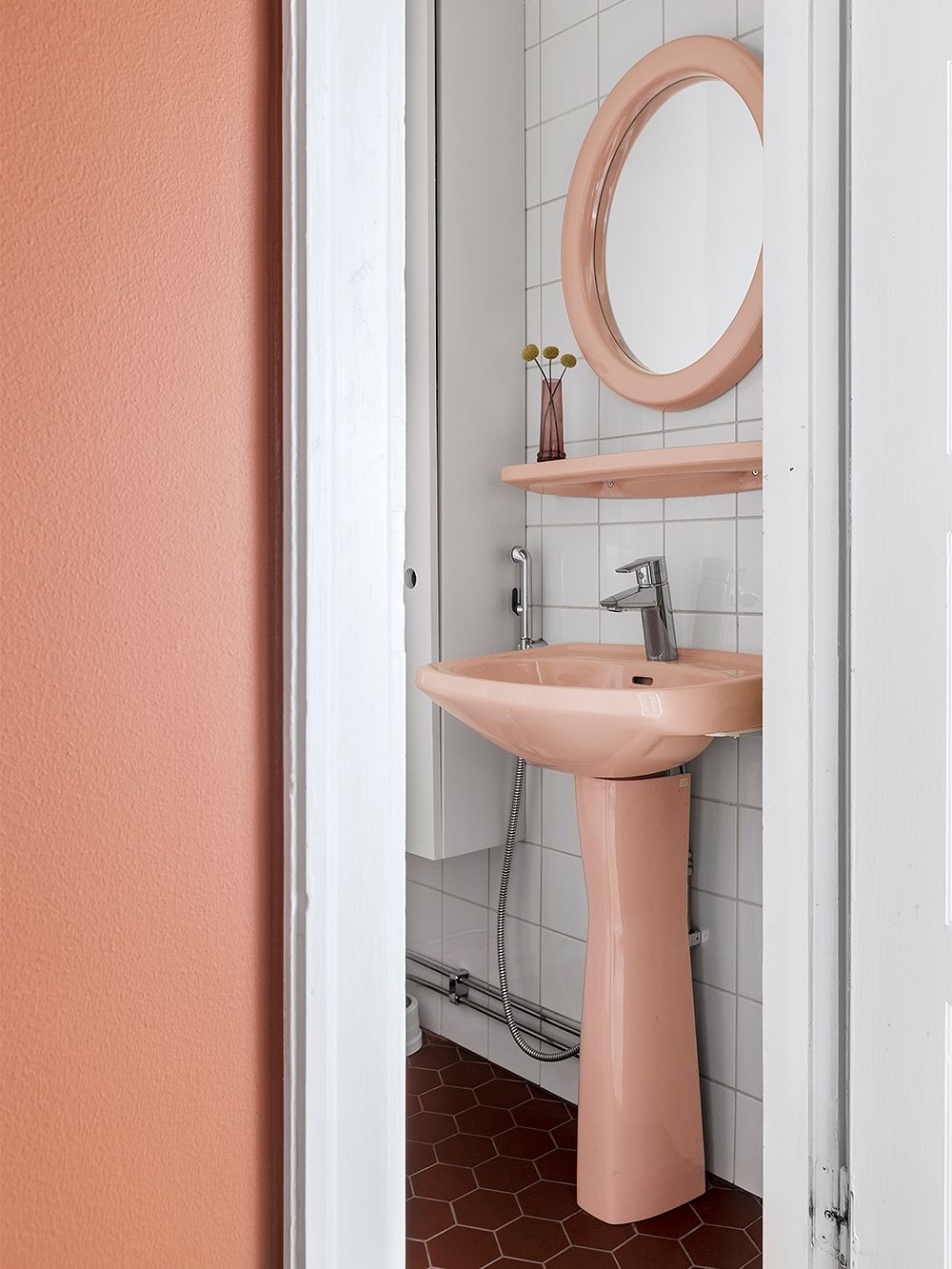 What does home mean to you?
"Home is an incredibly important place for both of us. For me personally, it means having a space filled with things that reflect my style. I enjoy making small changes from time to time. I'm interested in interior design, and home is where I get to unleash my creativity. Our home is so multi-dimensional, allowing us to explore various arrangements and decor solutions. I love the concept of 'hygge' and feeling cozy at home!"
Do you have any home decor aspirations for the future?
"I dream of playing with colors even more. Perhaps we'll paint doors, door frames, moldings, or even ceilings in shades other than white. I also want to acquire new textiles and mix different materials together."
Text: Paula Saini Images: Vanessa Forstén
The story was previously published in Avotakka magazine 3/2023.