Carl Hansen & Søn is probably best known for the CH24 chair designed by Hans J. Wegner, which also goes by the name Wishbone. Discover with us the history of the beloved brand and its iconic and poetic products, essential examples of Danish design.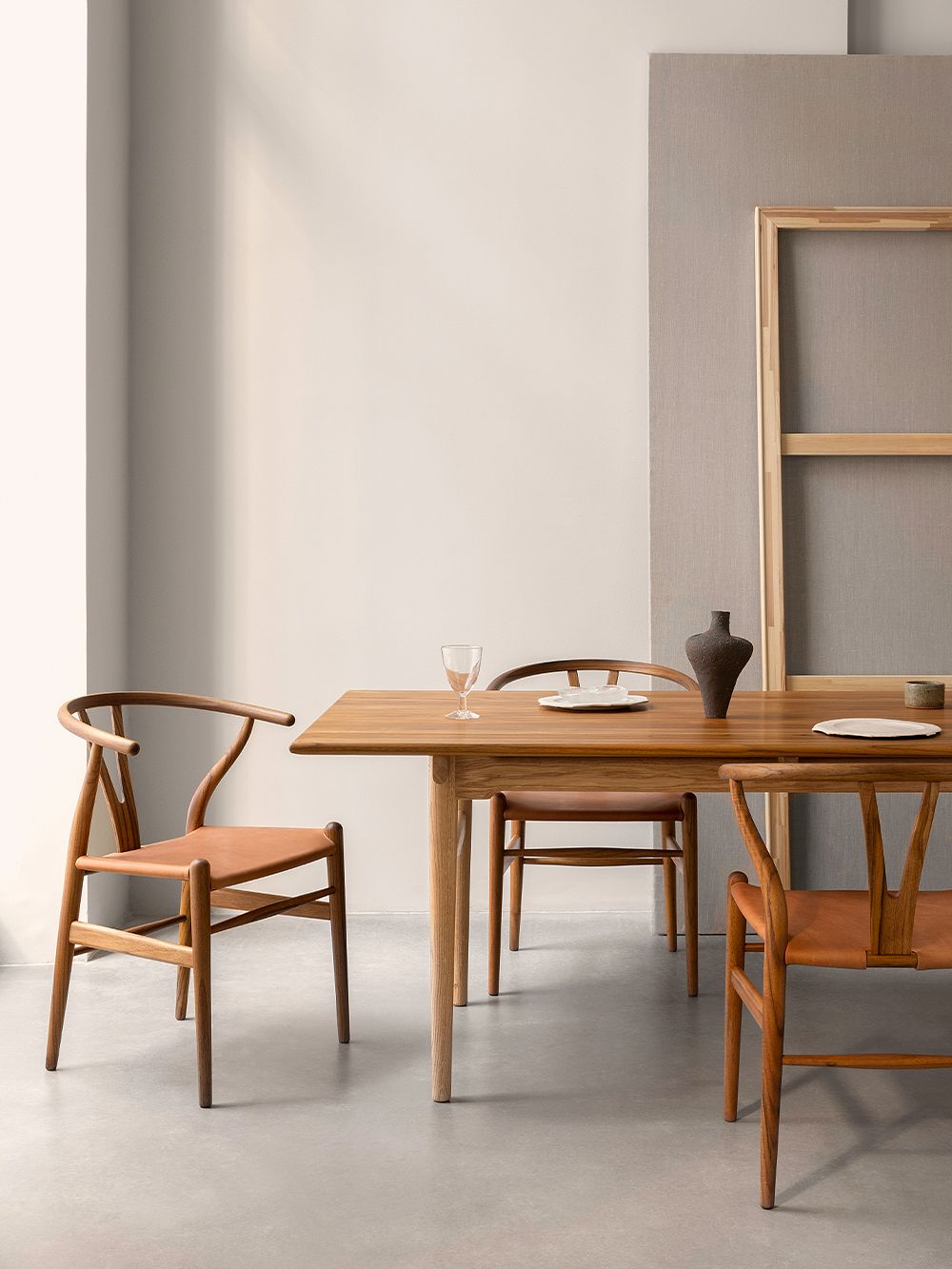 CARL HANSEN & SØN is a family business that has grown around uncompromised passion and dedication, whose classic wooden furniture has left an impressive imprint on the history of Scandinavian design. The company, which has been in operation for more than 100 years, was founded in 1908, when Danish cabinetmaker Carl Hansen started crafting bespoke furniture in a small workshop in Odense, Denmark, on the island of Fyn.
Hansen manufactured and perfected all products carefully by hand, laying the foundation for a company that would become known worldwide for its quality and traditional methods.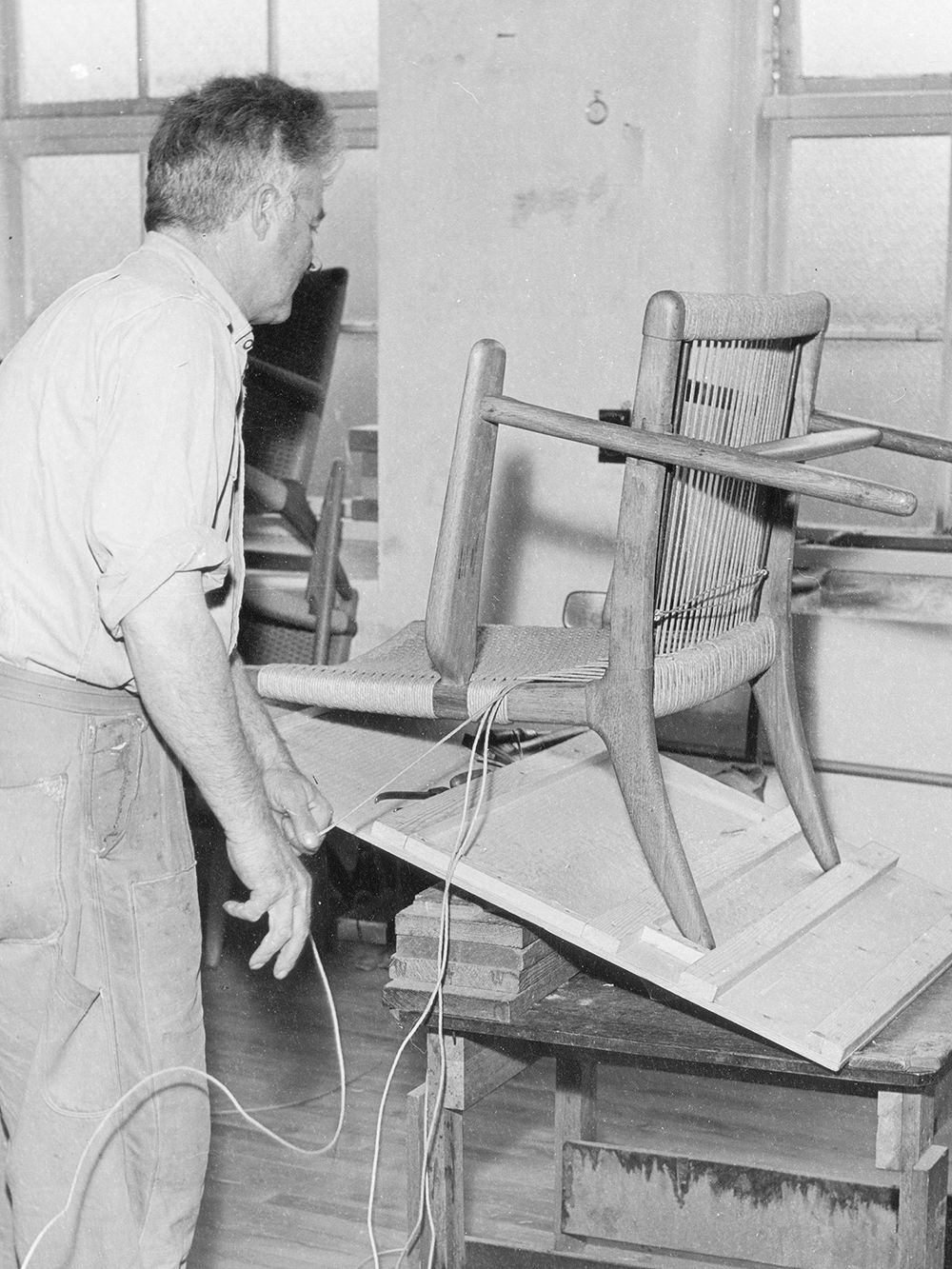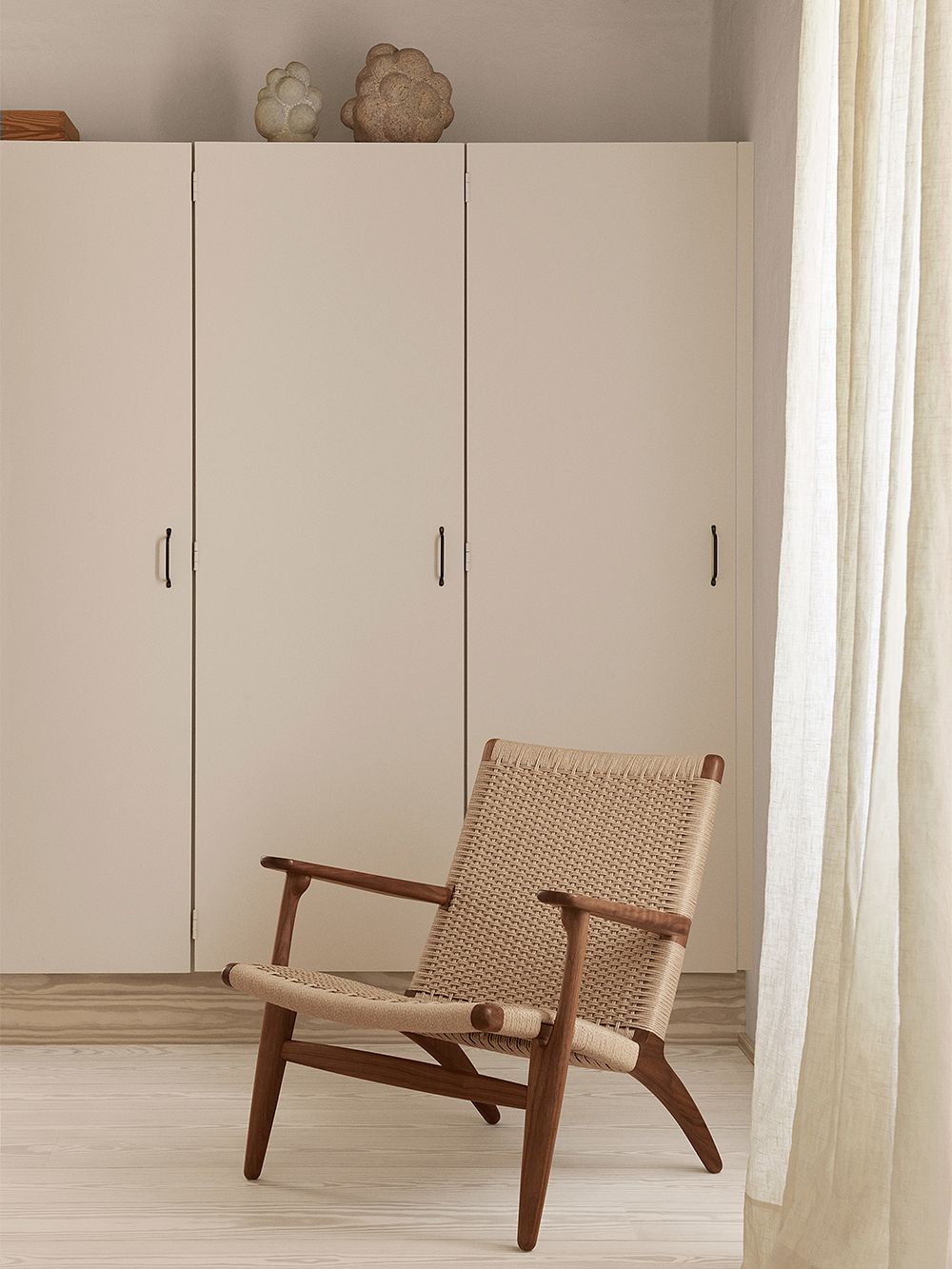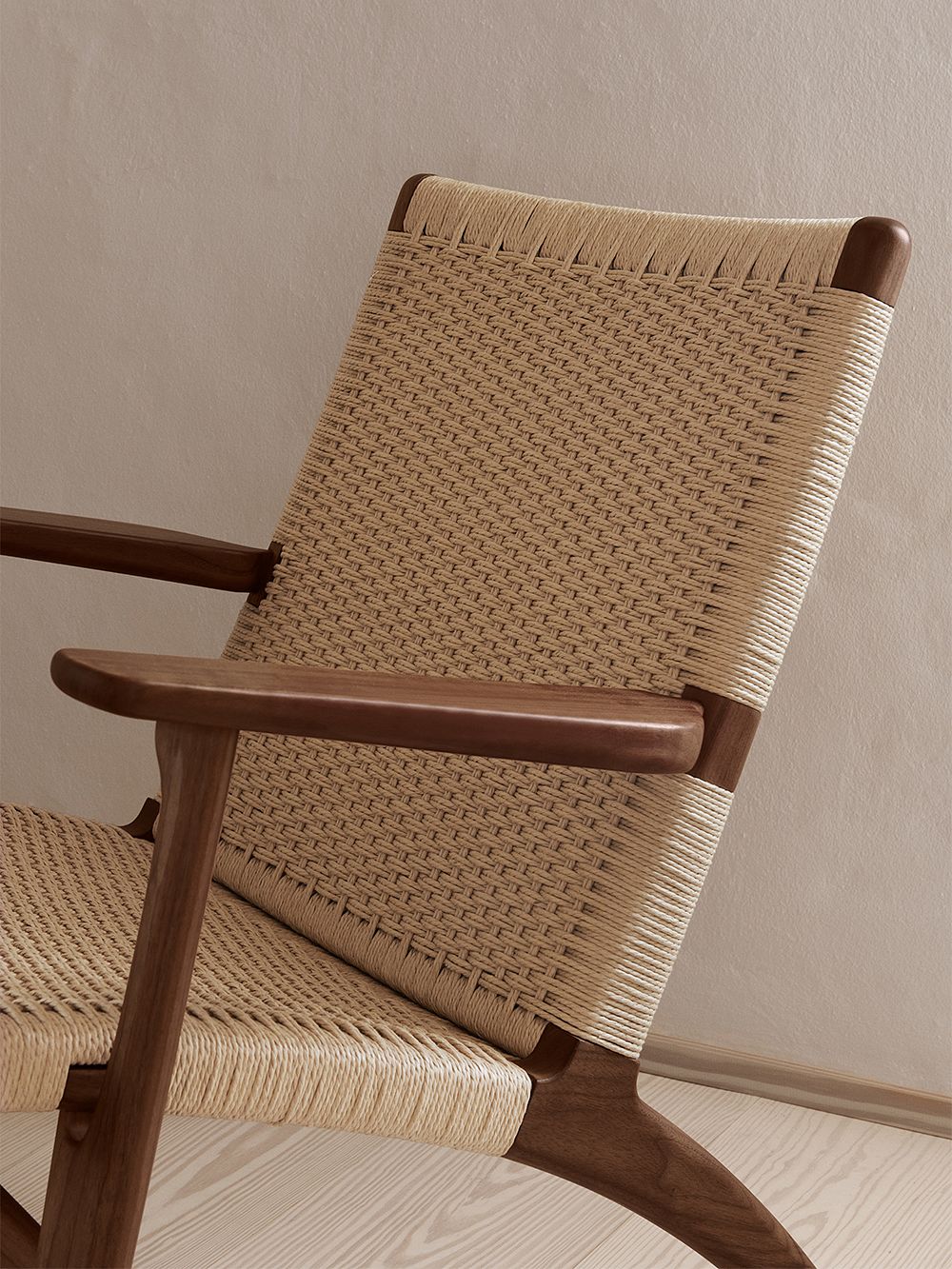 The year 1949 is particularly brightly highlighted in Carl Hansen & Søn's history. At that time, Holger Hansen, Carl Hansen's son and the then CEO and owner of the company, met architect and designer Hans J. Wegner and invited him to Odense to discuss a possible collaboration.
Wegner spent three weeks intensely working in Odense, and during that time he produced the test pieces for four chairs he had designed between 1943 and 1945, which today are also known as The First Masterpieces.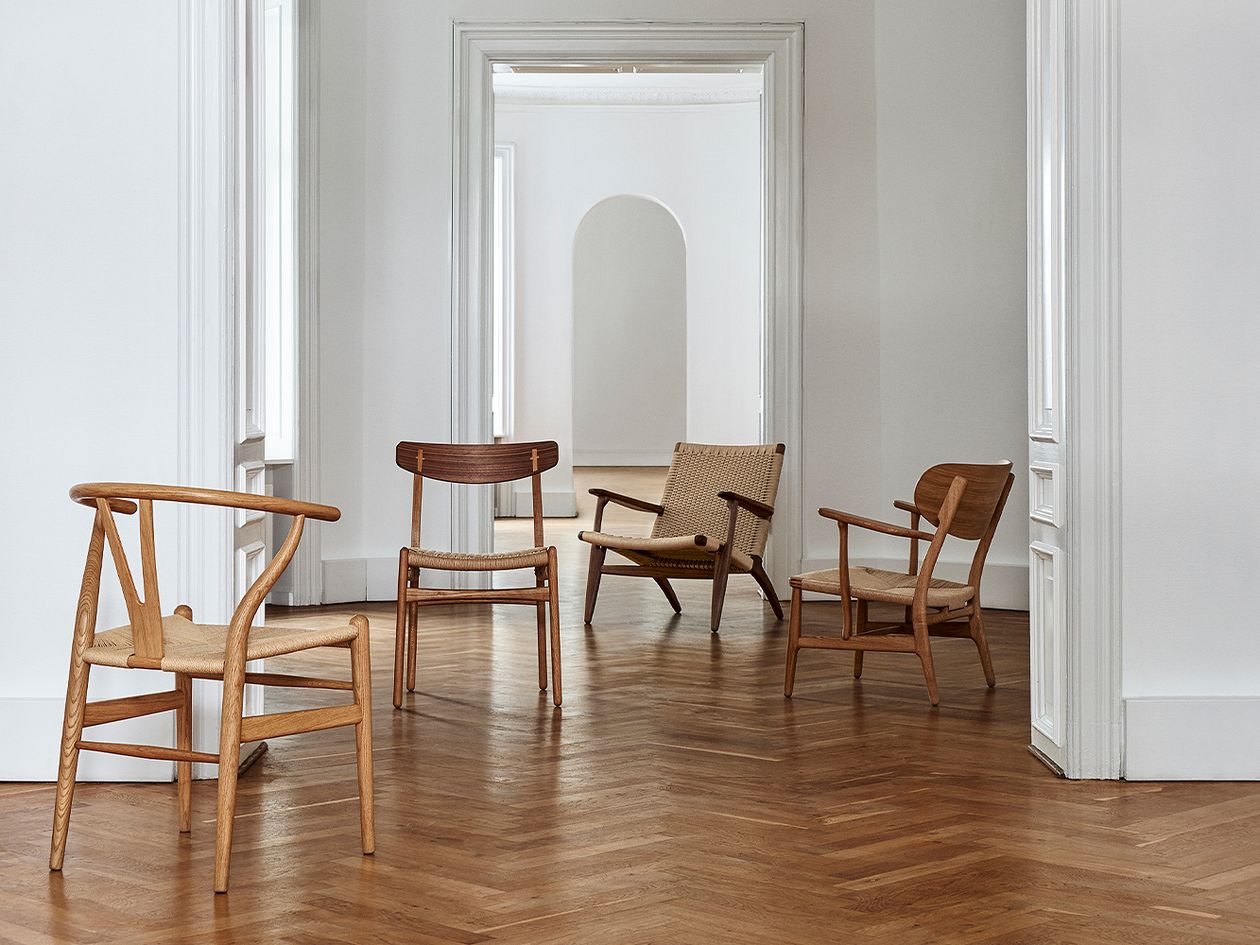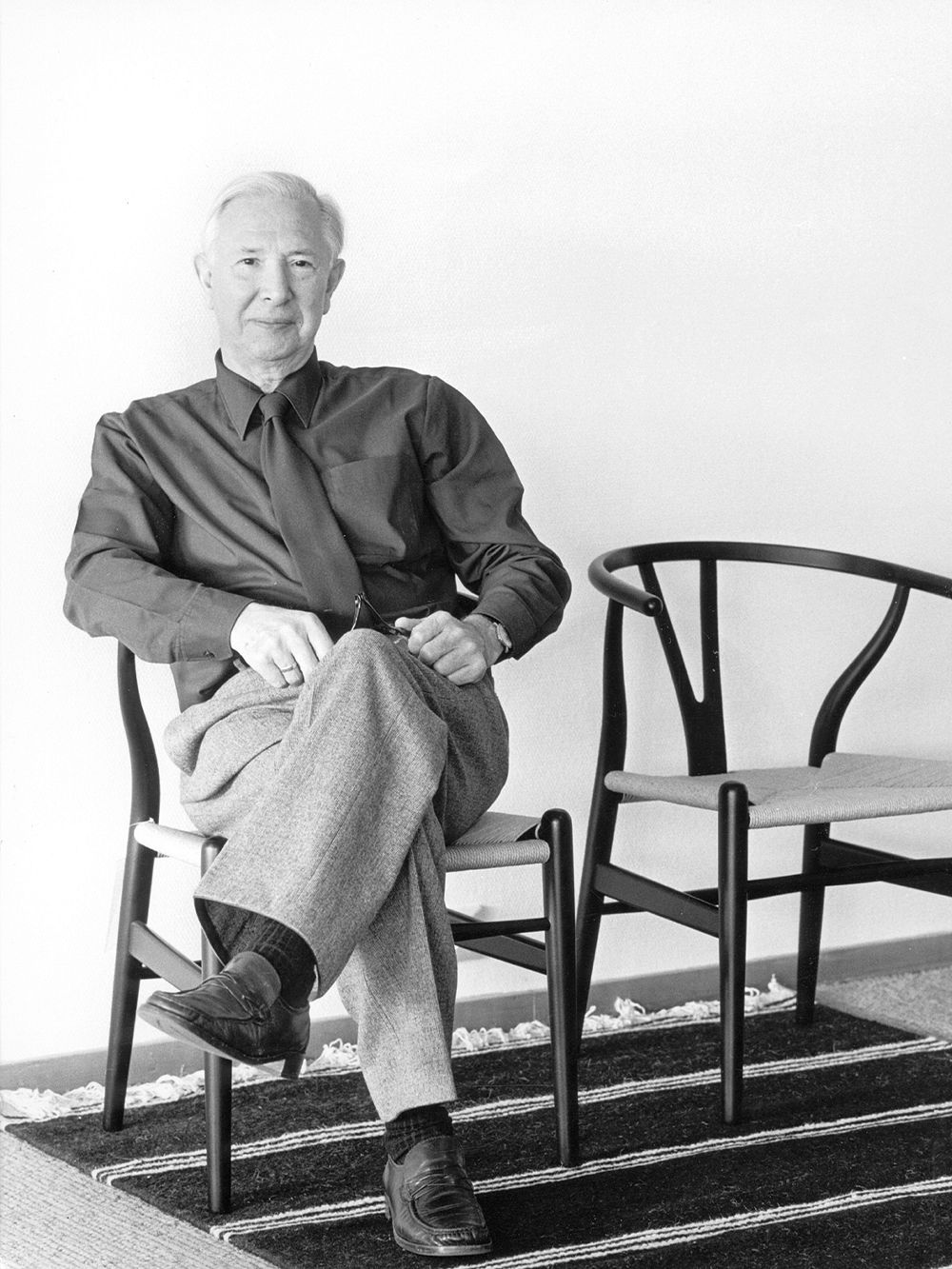 The First Masterpieces
Chairs CH22, CH23, CH24, and CH25 – also known as The First Masterpieces – designed by Hans J. Wegner in the 1940s are each prime examples of Wegner's unique ability to create thoughtful, practical, and yet thoroughly poetic pieces from wood. The innovative chairs were immediately put into production, and they became trendsetters for the entire visual aesthetics of Carl Hansen & Søn.
However, one of the masterpieces is perhaps even more famous than the others. The iconic CH24 or Wishbone chair is one of the most loved and admired classics of Danish design, and has been in continuous production since 1950.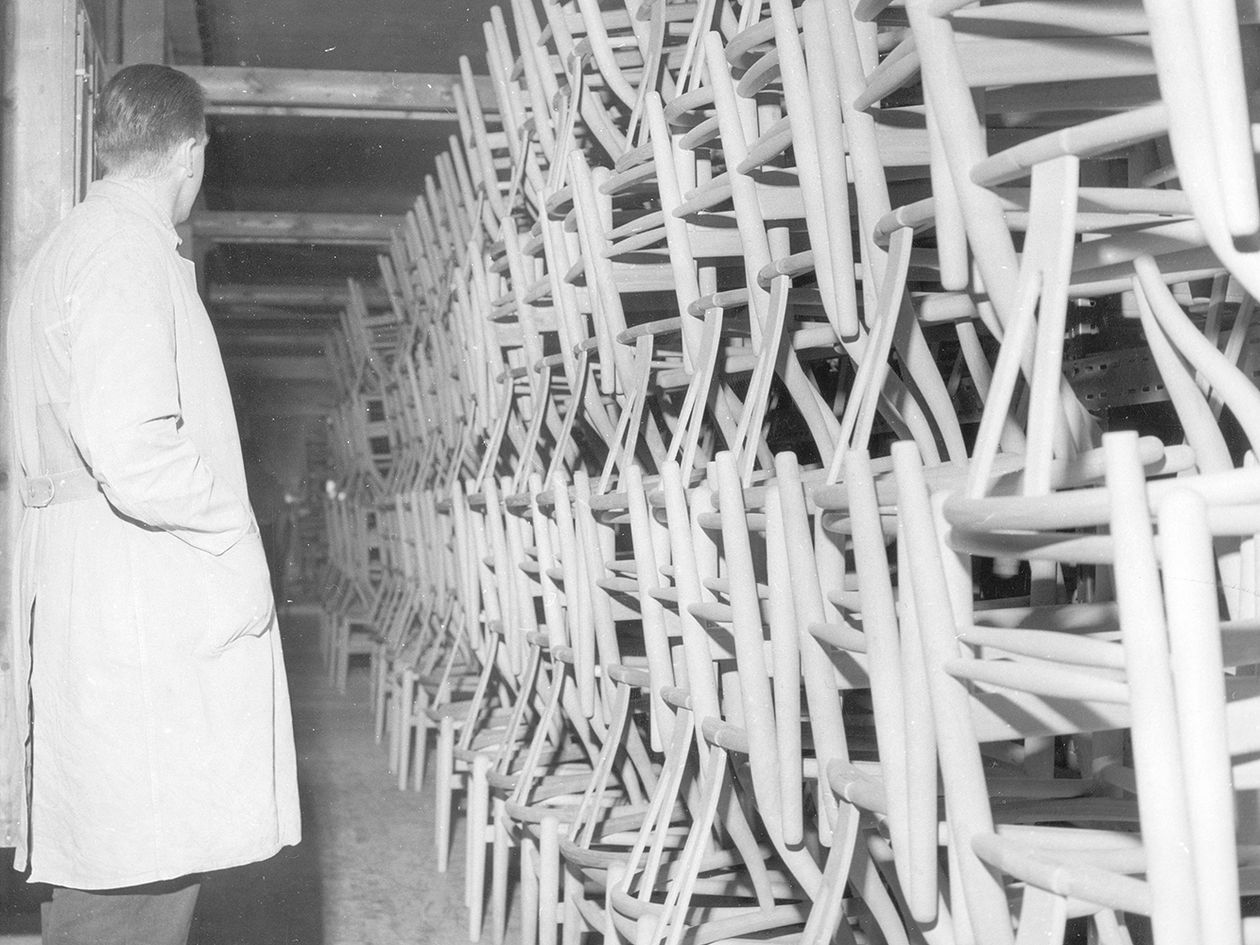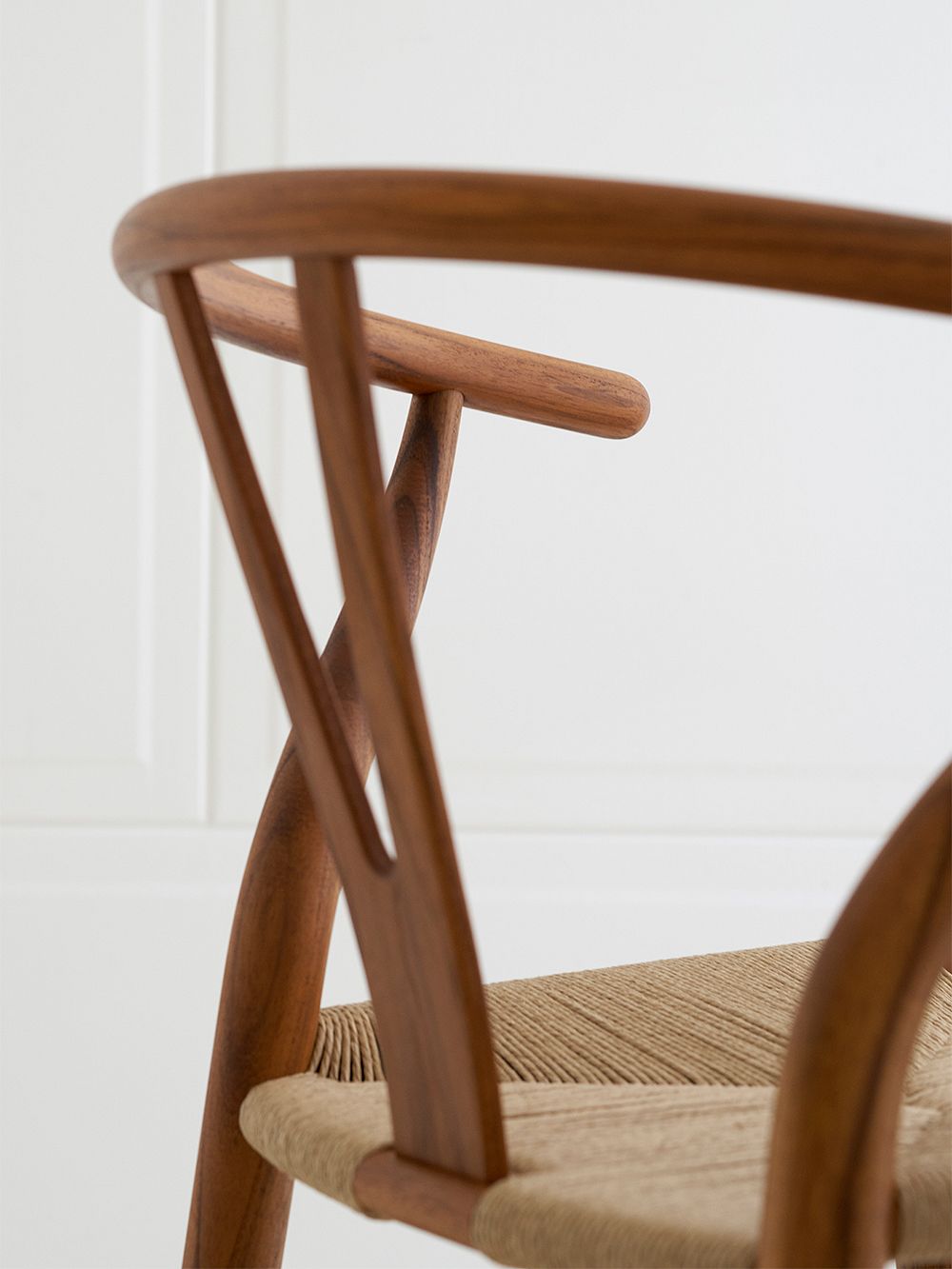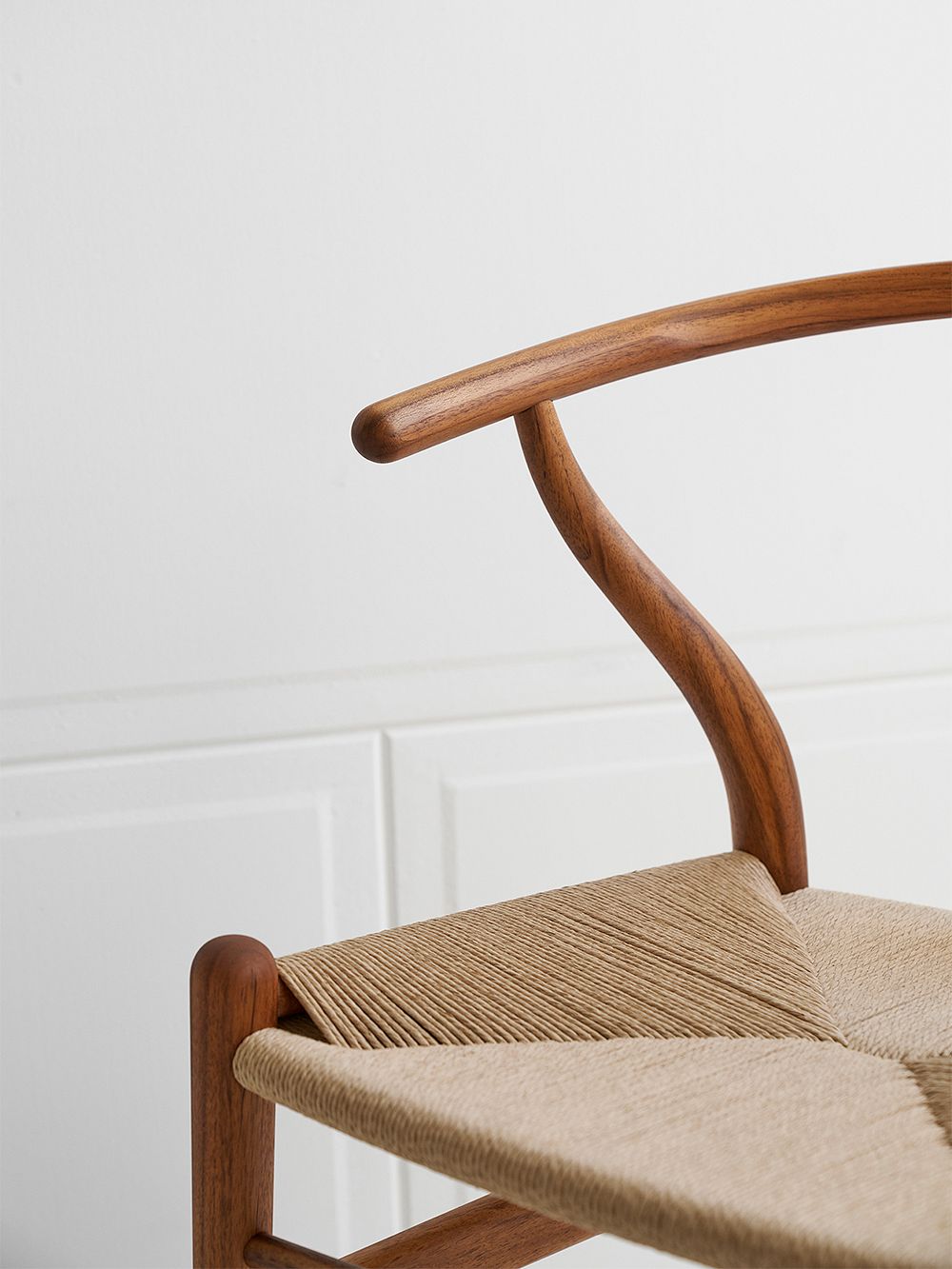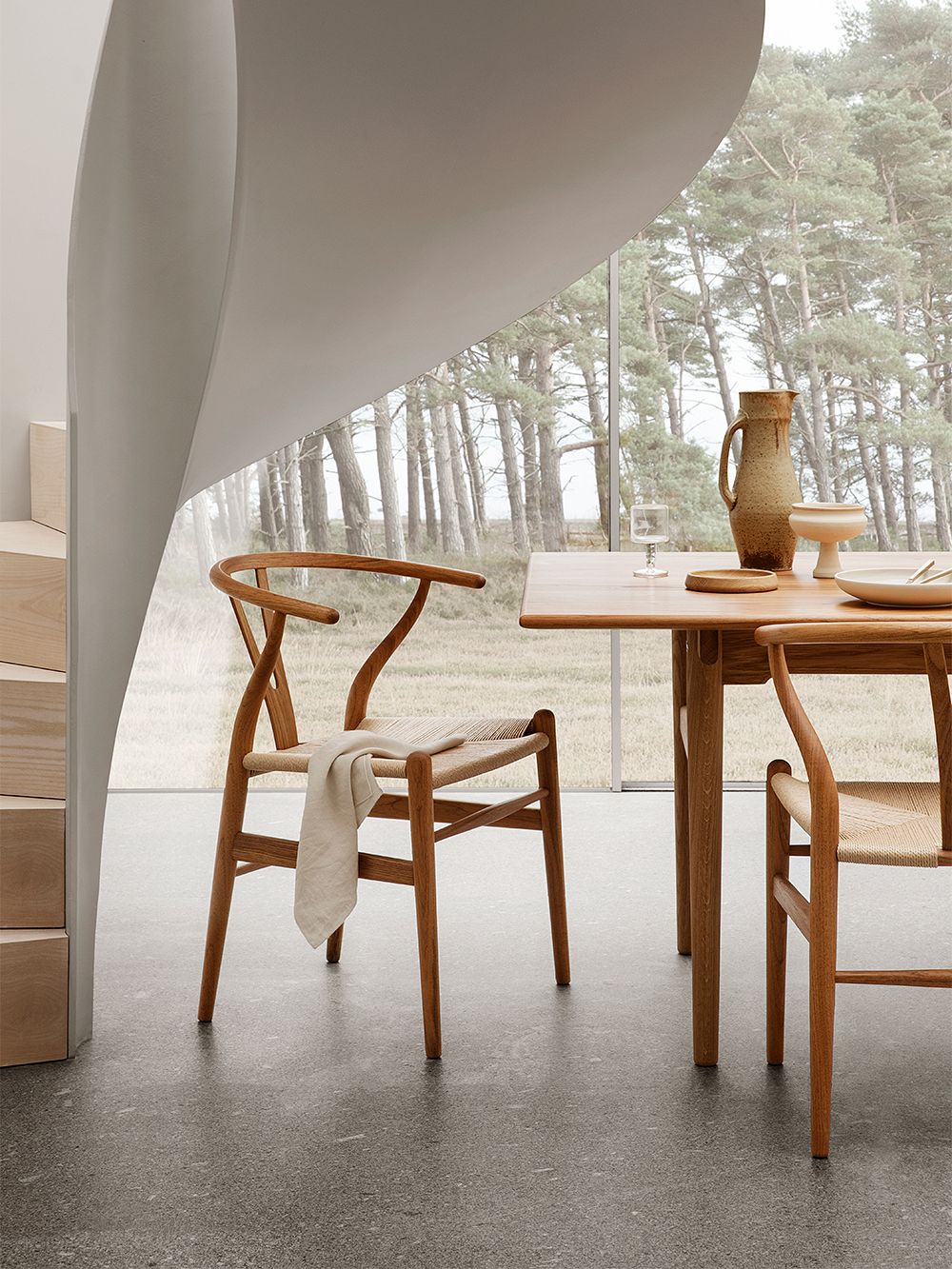 ---
Wishbone chair
Hans J. Wegner designed the CH24 chair, or Wishbone chair, in the 1940s.
The Wishbone chair gets its name from the Y-shaped support part – a part resembling a wishbone.
The manufacturing process of the Wishbone chair includes more than 100 steps, most of which are still carried out by hand.
120 meters of high-quality paper cord is used for the hand-woven seat.
In 2022, designer Ilse Crawford created nine new colors for the series, drawing inspiration from Per Kirkeby's expressionist paintings and Nordic nature.
There are currently 17 different finishes available at Finnish Design Shop. View all Wishbone chairs.
---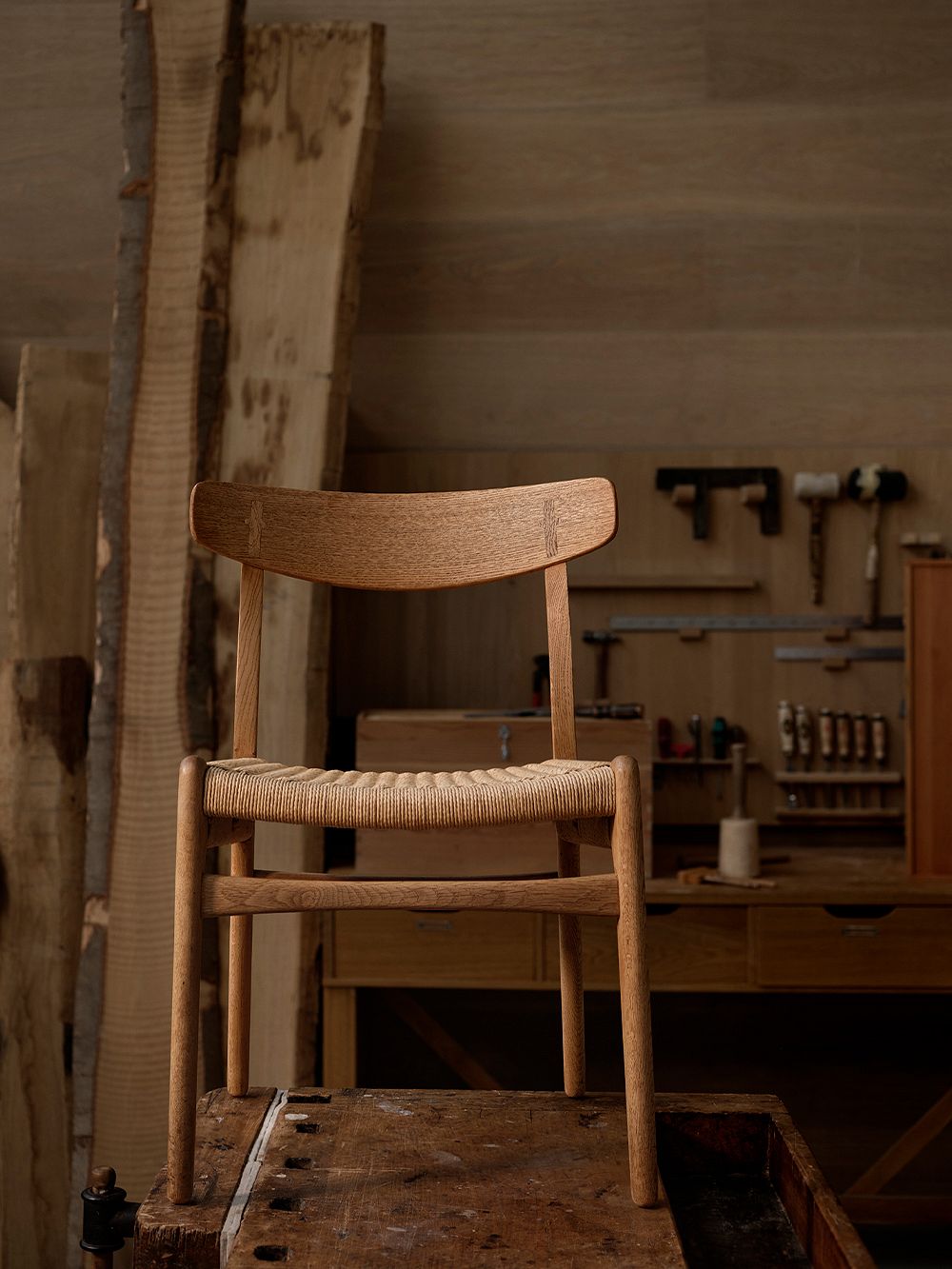 Made with meaning
The fruitful, decades-long collaboration with Hans J. Wegner made Carl Hansen & Søn a global icon and also strengthened the foothold of Danish modernism worldwide – as well as subsequent collaborations with other design legends of the mid-20th century, such as Arne Jacobsen, Børge Mogensen, Ole Wanscher, and Kaare Klint, also considered the father of Danish modernism.
"Timeless beauty, comfort, craftsmanship, and sustainability are so deeply ingrained in all our furniture works that only sight and touch are required to understand and fall in love with them."

- Knud Erik Hansen
Carl Hansen & Søn's mission is literally tangible in its products: the unique works of art are not just everyday essentials but are also deeply rooted in traditions, principles, and heritage.
Love for design is present in all of Carl Hansen & Søn's thoughtfully created furniture, where nothing is left to chance – the products and their stories are made to last and passed from generation to generation, just like the company itself.
---
Carl Hansen & Søn
Founded in 1908 in Odense, Denmark.
The current owner and CEO of the company is Knud Erik Hansen, Carl Hansen's grandson.
One of Carl Hansen & Søn's most famous products is the CH24 chair, or Wishbone, designed by Hans J. Wegner.
Carl Hansen & Søn is known for its long association with designer and architect Hans J. Wegner, but the brand has also collaborated with Arne Jacobsen, Kaare Klint, and Børge Mogensen, among others.
Although the company has grown exponentially since the early days, a majority of the products are still made on the island of Fyn in Denmark – mostly by hand.
See also:
• All products by Carl Hansen & Søn >
• All products by Hans J. Wegner >
• Hans J. Wegner: Just One Good Chair  >
Text: Mira Ahola Images: Carl Hansen & Søn