Franckly's unique collection of pre-owned design is constantly growing, and design lovers all over Europe are standing in line to get their hands on the most coveted pieces. We picked ten interesting items from Franckly's most-followed items – take a look and find a new home for your hidden gems!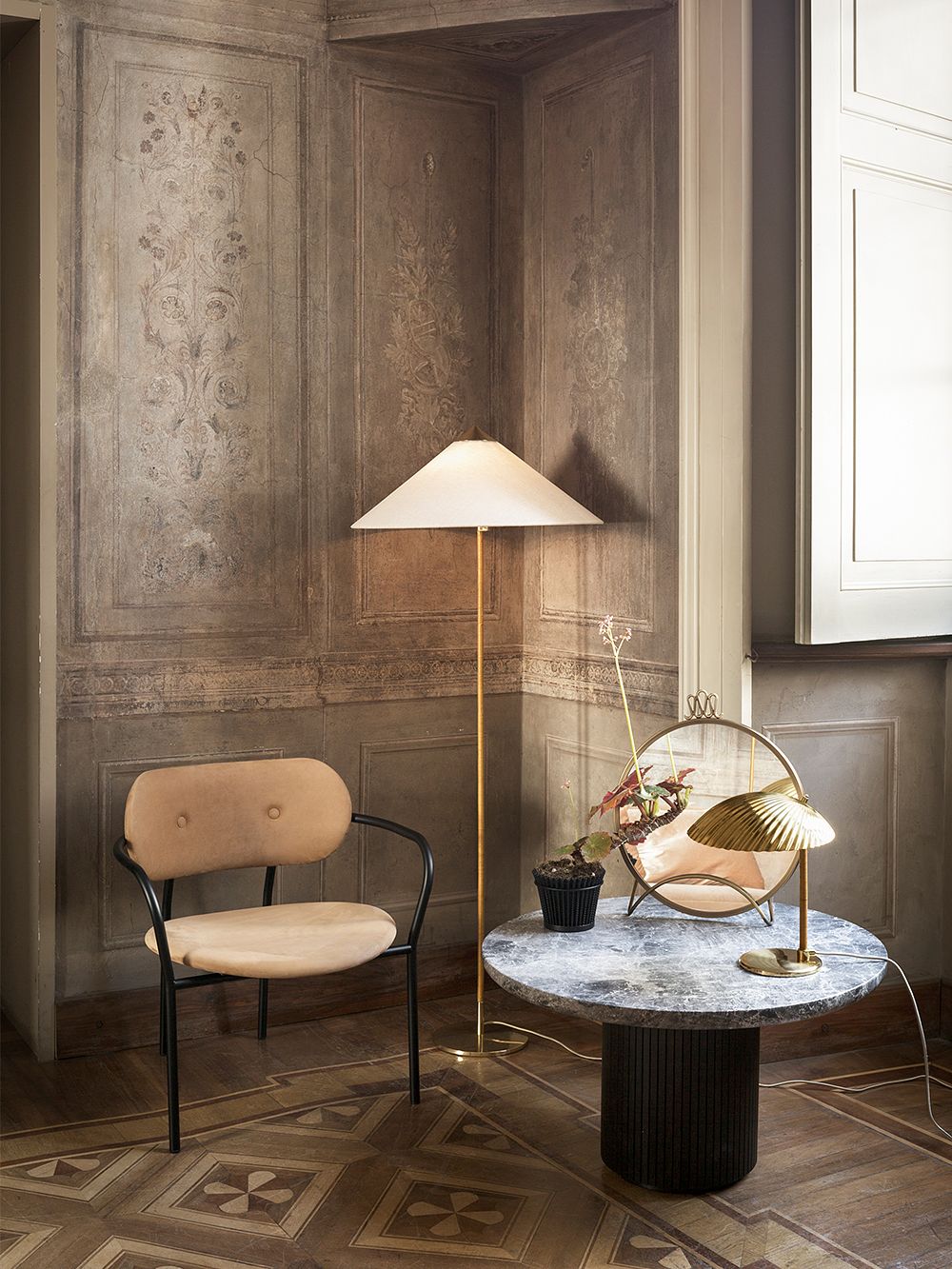 1. Gubi: Tynell 5321 table lamp
The simplistic yet intriguing form of the 5321 table lamp designed by Paavo Tynell in 1941 looks just as fresh and exciting in a contemporary home. The rattan-covered stem and the brass shade resembling a delicate seashell bring in an elegant dose of a mid-century modern feel. Natural patina adds to the luminaire's distinctive look as years go by.
• Gubi's Tynell 5321 table lamp >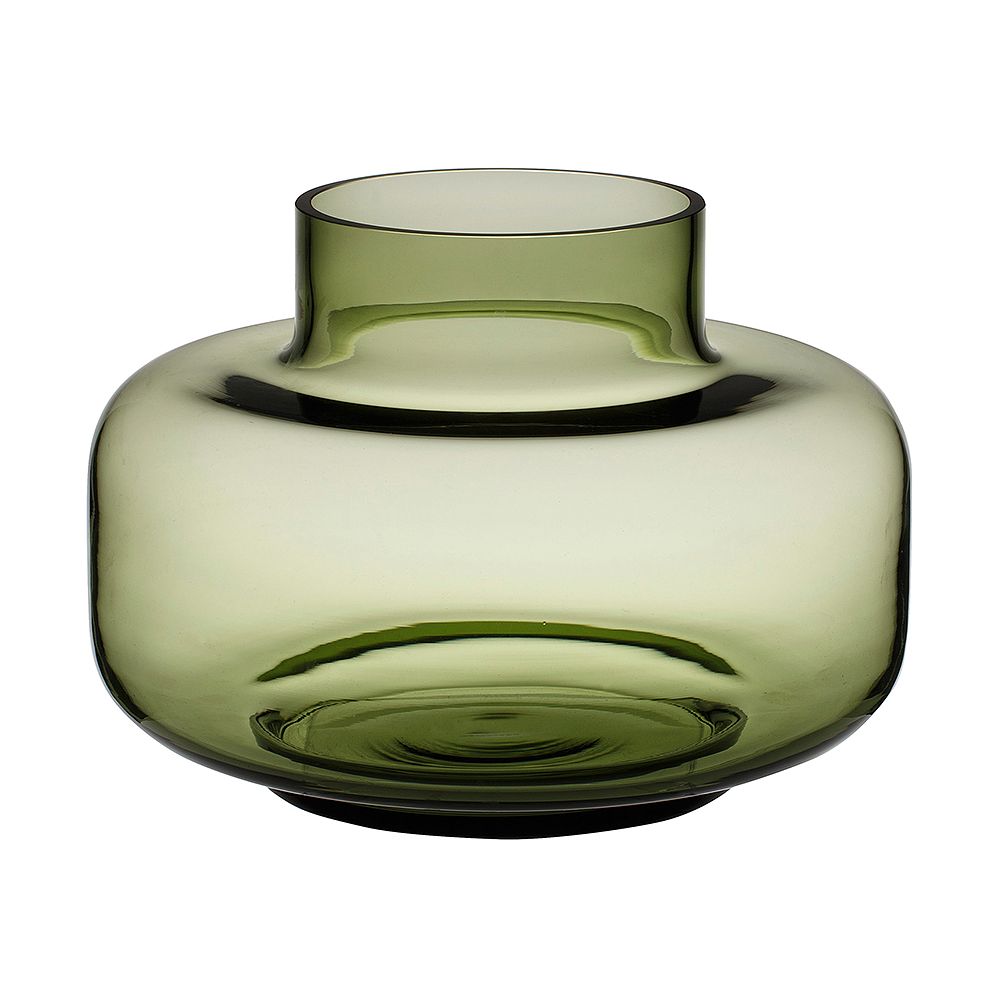 2. Marimekko: Urna vase
Marimekko's near iconic Urna vase was designed by Swedish designer Carina Seth Andersson. The grand, minimalist vase made from mouth-blown glass carries a timeless, airy form that looks equally delightful filled with lush flowers as it does empty.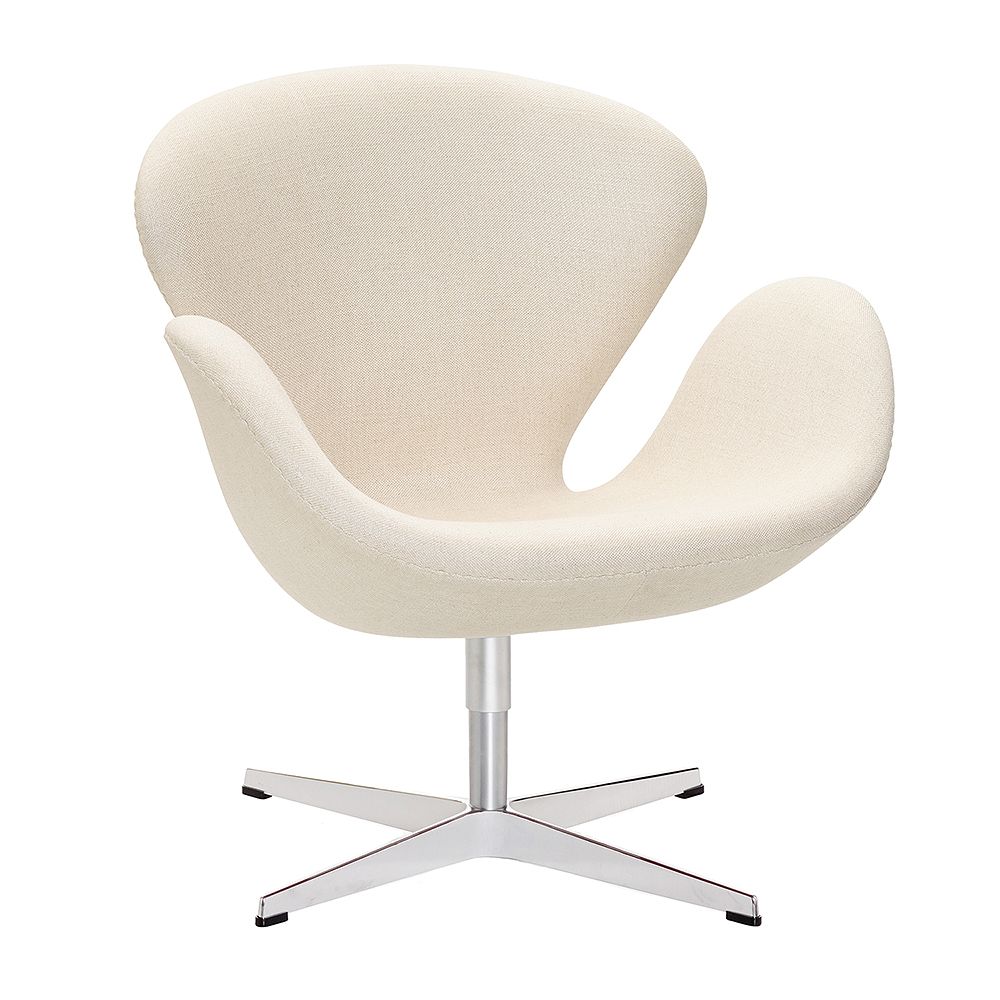 3. Fritz Hansen: Swan lounge chair
Arne Jacobsen designed the streamlined and effortlessly elegant Swan chair in 1958 for the lounge area of the SAS Royal Hotel in Copenhagen, Denmark. The simple yet distinctive form makes the seat a charming piece, truly timeless both in terms of design and quality.
• Fritz Hansen's Swan lounge chair >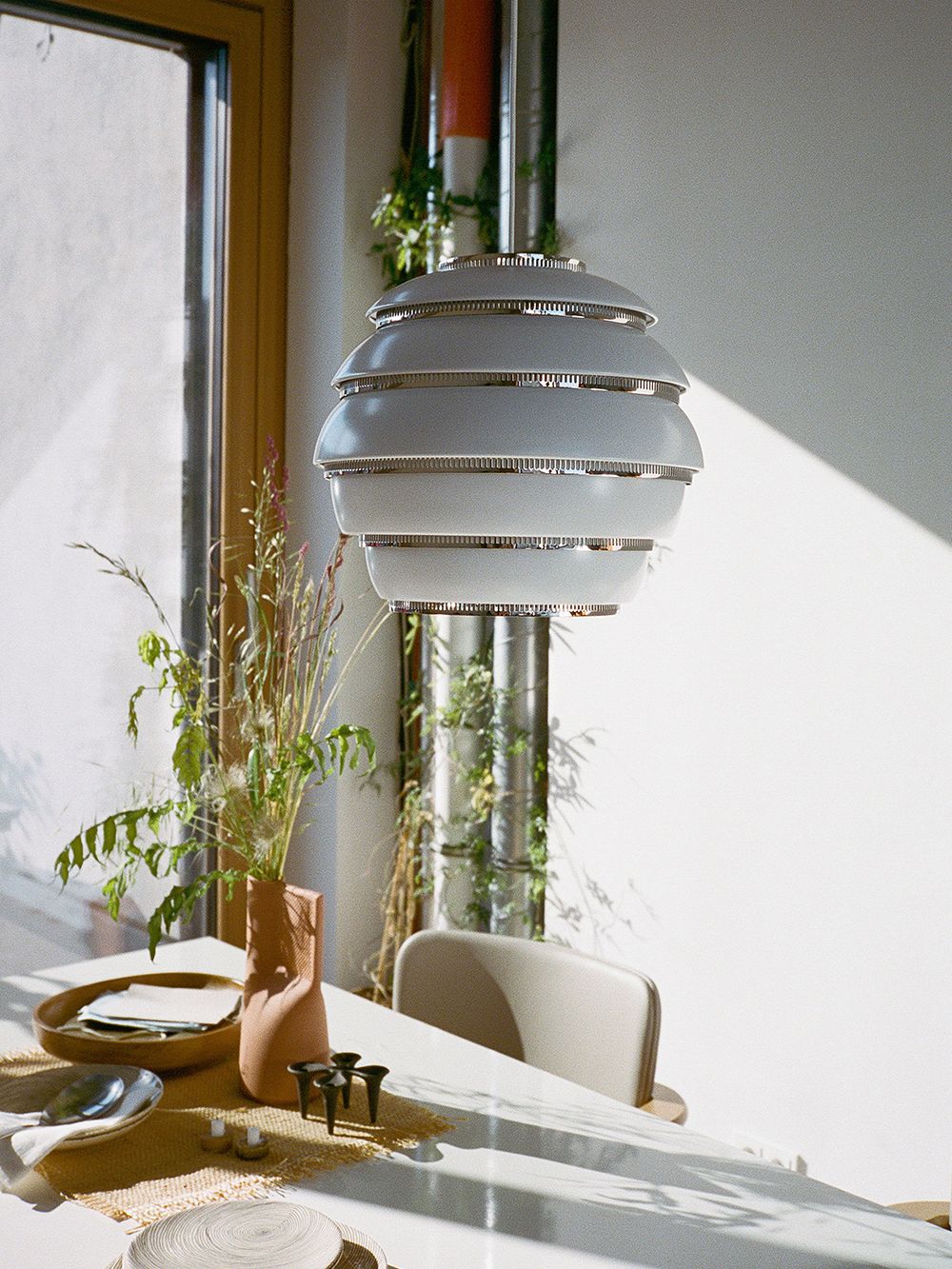 4. Artek: A331 pendant
Artek's A331 pendant, also known as the Beehive, is a true classic designed by Alvar Aalto in 1953. It was first created for the University of Jyväskylä in Finland and has since become known and loved worldwide. The eye-catching pendant lamp features an aluminum shade and perforated steel rings, together creating a unique, dynamic lighting experience.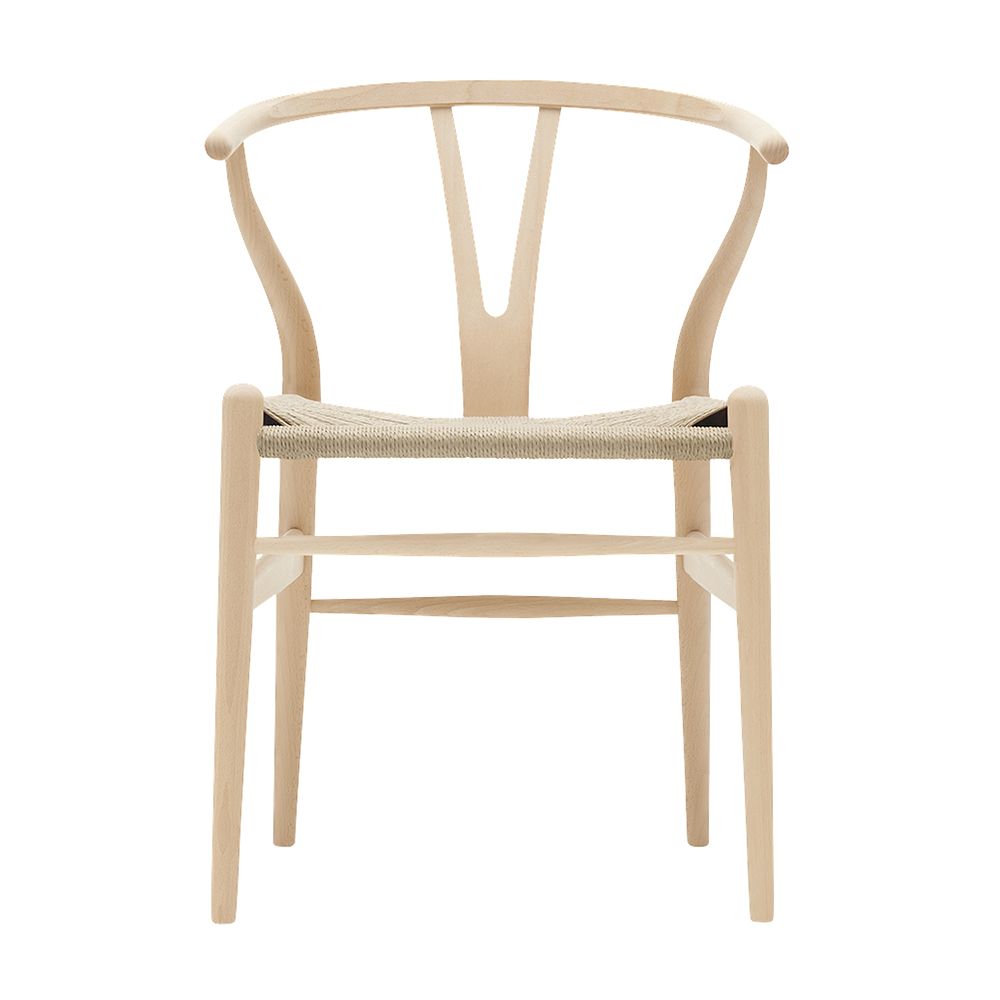 5. Carl Hansen & Søn: CH24 Wishbone chair
Carl Hansen & Søn's Wishbone chair has been in production since 1950. The unique chair designed by Hans J.Wegner in 1949 features a staggering amount of clever, polished details making the seat a true masterpiece of Danish craftsmanship. It takes no less than a hundred steps to create the Wishbone chair, most of them still carried out by hand.
• Carl Hansen & Søn's Wishbone chair >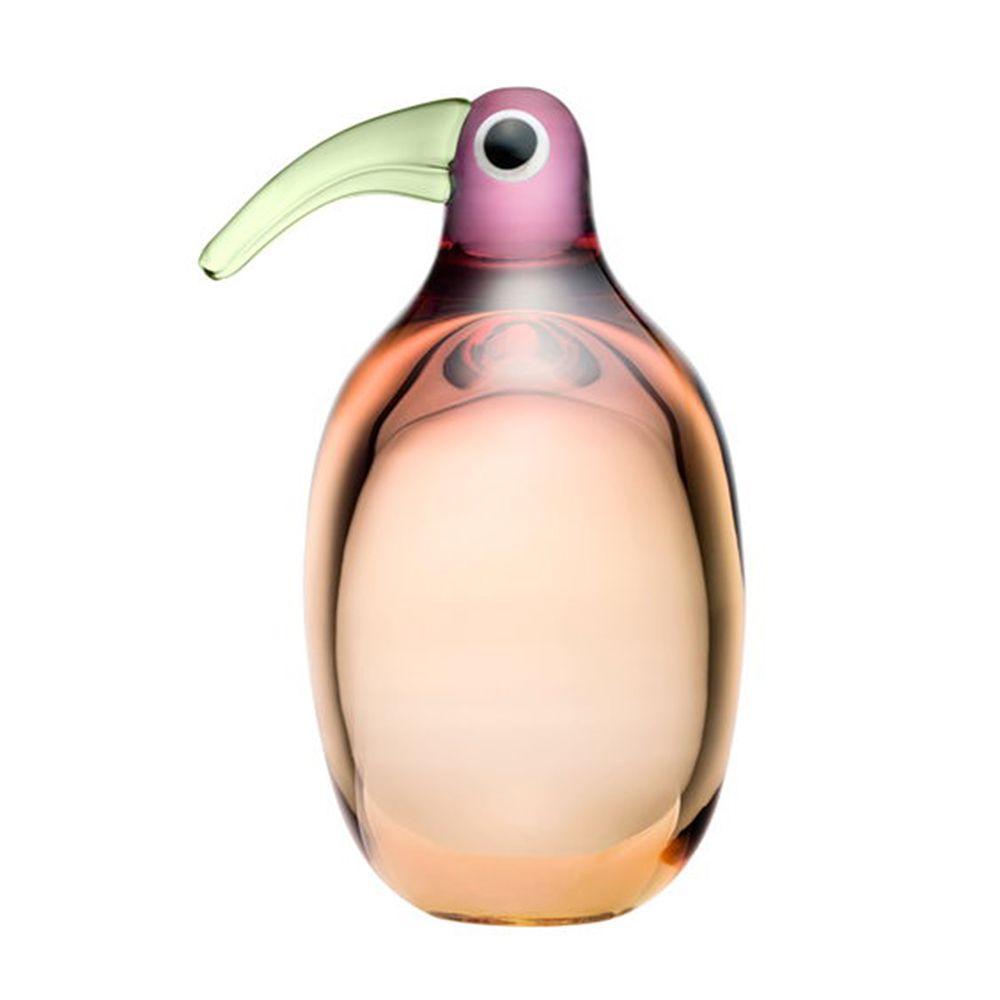 6. Iittala: Birds by Penttinen glass birds
Artist Anu Penttinen designed six imaginative bird figurines in 2008 to complement Iittala's classic collection of decorative glass birds. The distinctive objects made from mouth-blown glass carry a delightful nod to cartoons and pop culture, and it's no wonder the colorful, exuberant birds from the Birds by Penttinen collection have become coveted collector's items. And the names? Pick you favorite from Ippy the Hippie, Cool Joe, Cotton Candy, Snowball, Nightbird and I'm all Bananas!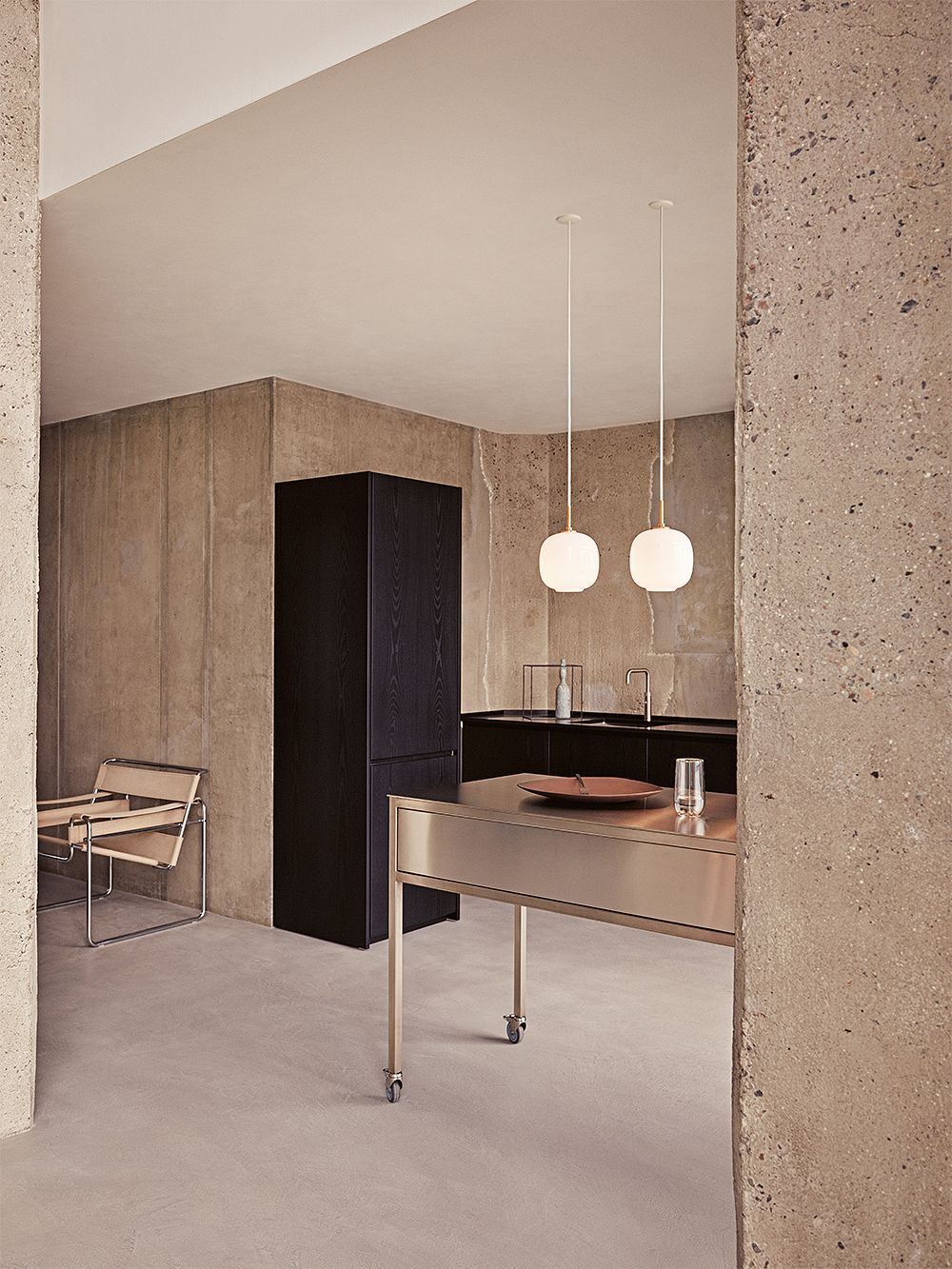 7. Louis Poulsen: VL 45 Radiohus 250  pendant
Louis Poulsen's VL45 Radiohus pendant is a creation by Danish architect Vilhelm Lauritzen, known as a forerunner for Danish functionalism. Lauritzen created the elegant pendants for the Radiohus building in Copenhagen in the 1940s, a building that was also his design. The stylish luminaire crafted from mouth-blown opal glass and brushed brass introduces a softspoken elegance into any space.
• Louis Poulsen's VL45 Radiohus 250 pendant >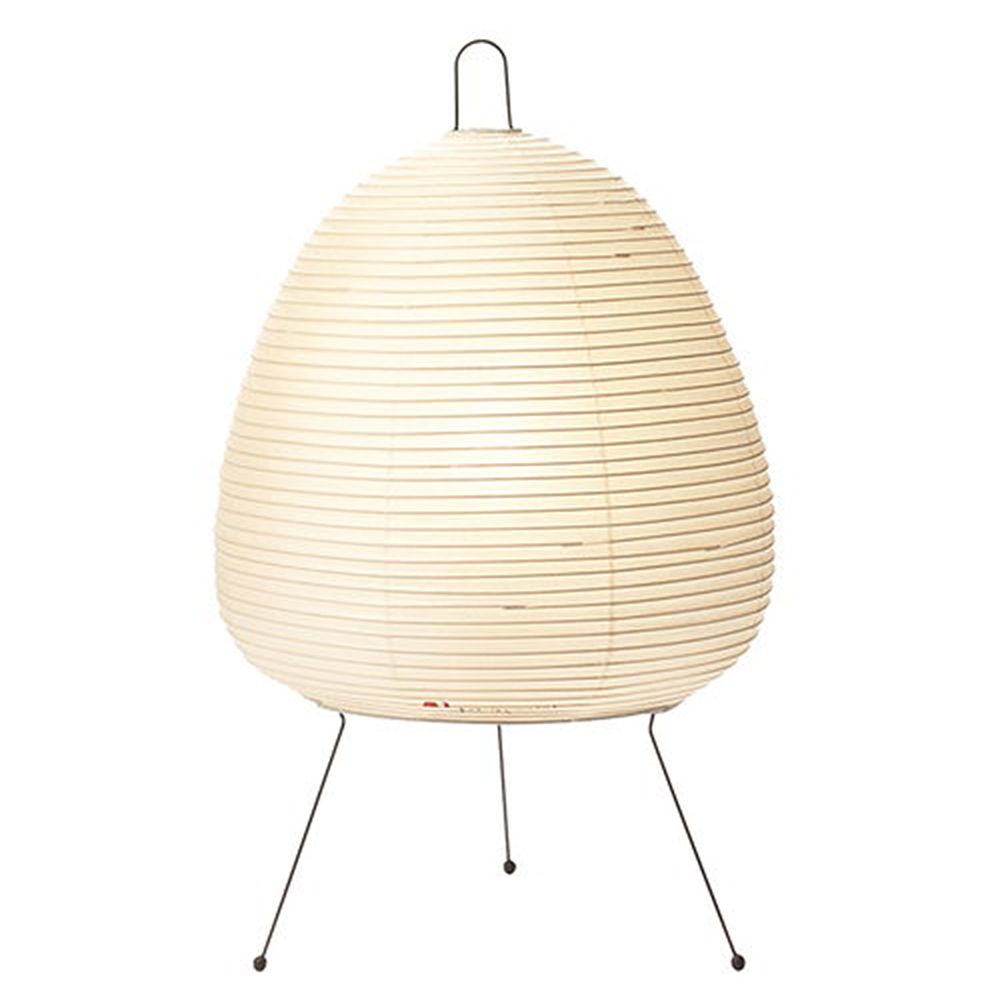 Vitra: Akari 1A table lamp
Vitra's Akari luminaires are sculptor Isamu Noguchi's mesmerizing take on traditional Japanese paper lanterns. Noguchi drew inspiration for his iconic designs from lanterns he witnessed local fishermen using while visiting the town of Gifu in Japan. The magical lamps are crafted from bamboo and delicate Washi paper using traditional methods, creating a soft diffused light resembling warm sunshine.
• Vitra's Akari 1A table lamp >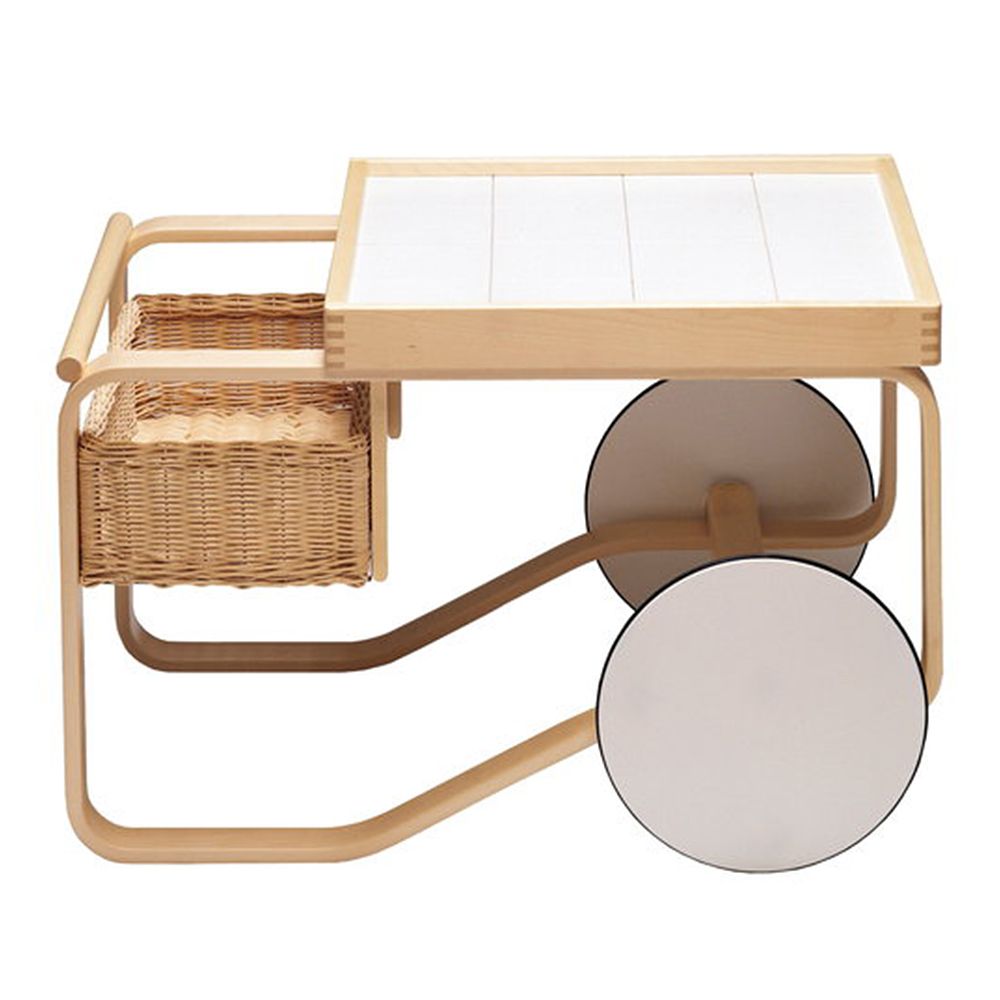 9. Artek: Tea Trolley 900
Artek's Tea Trolley 900 is an exquisite classic. Inspired by Japanese craftmanship and British tea culture, Alvar Aalto designed the famed trolley for the Paris World Exhibition in 1937. Today, the unique piece has found its way to contemporary homes worldwide, looking perhaps even more modern and attractive as it did decades ago.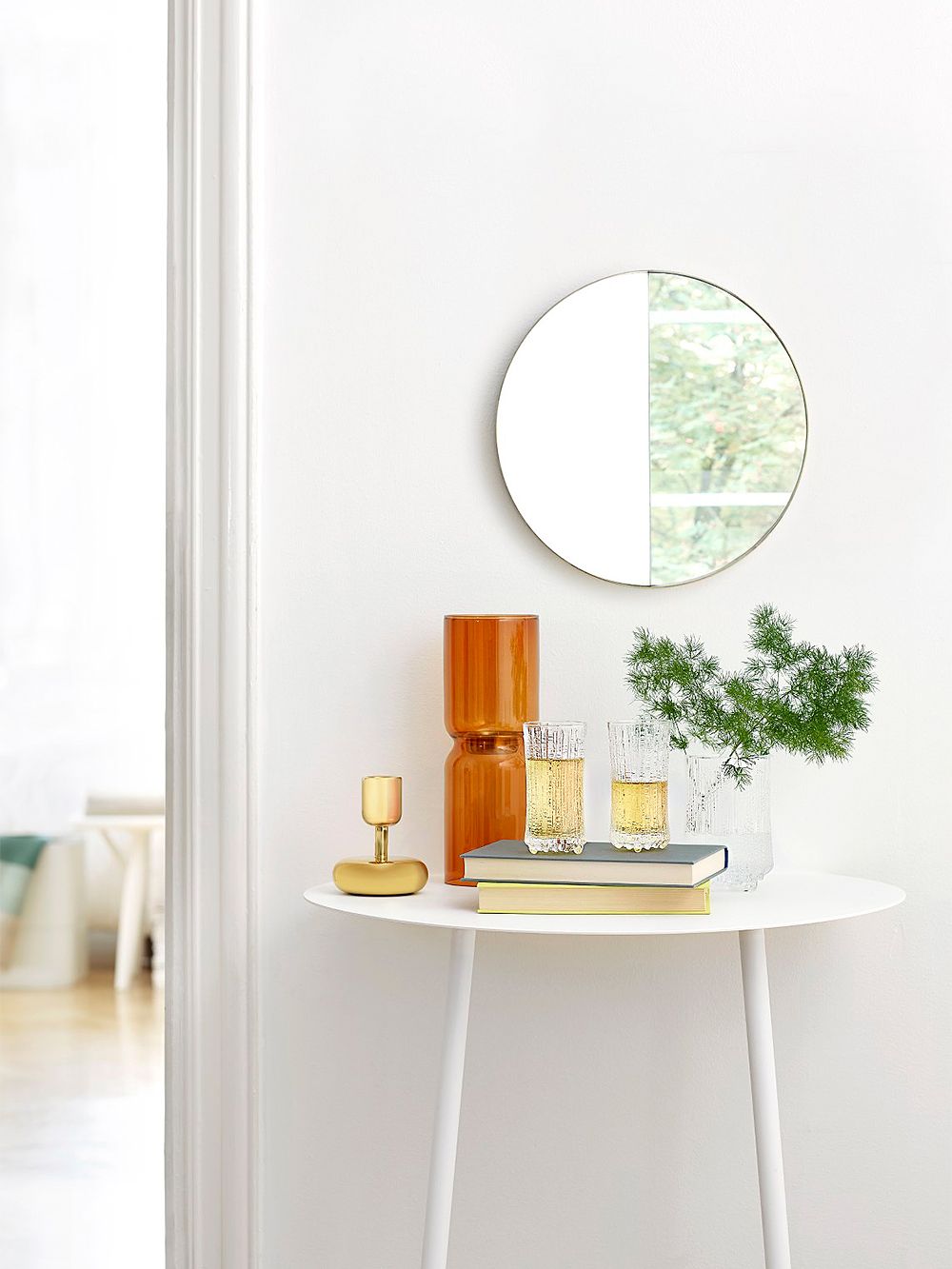 10. Iittala: Nappula candle holders
Iittala's Nappula candleholders feature an irresistibly jovial form that has quickly turned the collection into a beloved modern classic. Designed by Matti Klenell, the pieces from the Nappula collection are a seamless match, delightful both as stand-alone pieces and in playful ensembles.
• Iittala's Nappula candleholders >
Find more inspiration:
• New arrivals at Franckly >
• Most followed at Franckly >
Text: Mira Ahola Images: Manufacturers Source: Franckly's statistics