A two-metre tall antique cabinet brings character and contrast to the home of Peeta Peltola, an entrepreneur in the creative field. The unique piece was a lucky find from an online flea market.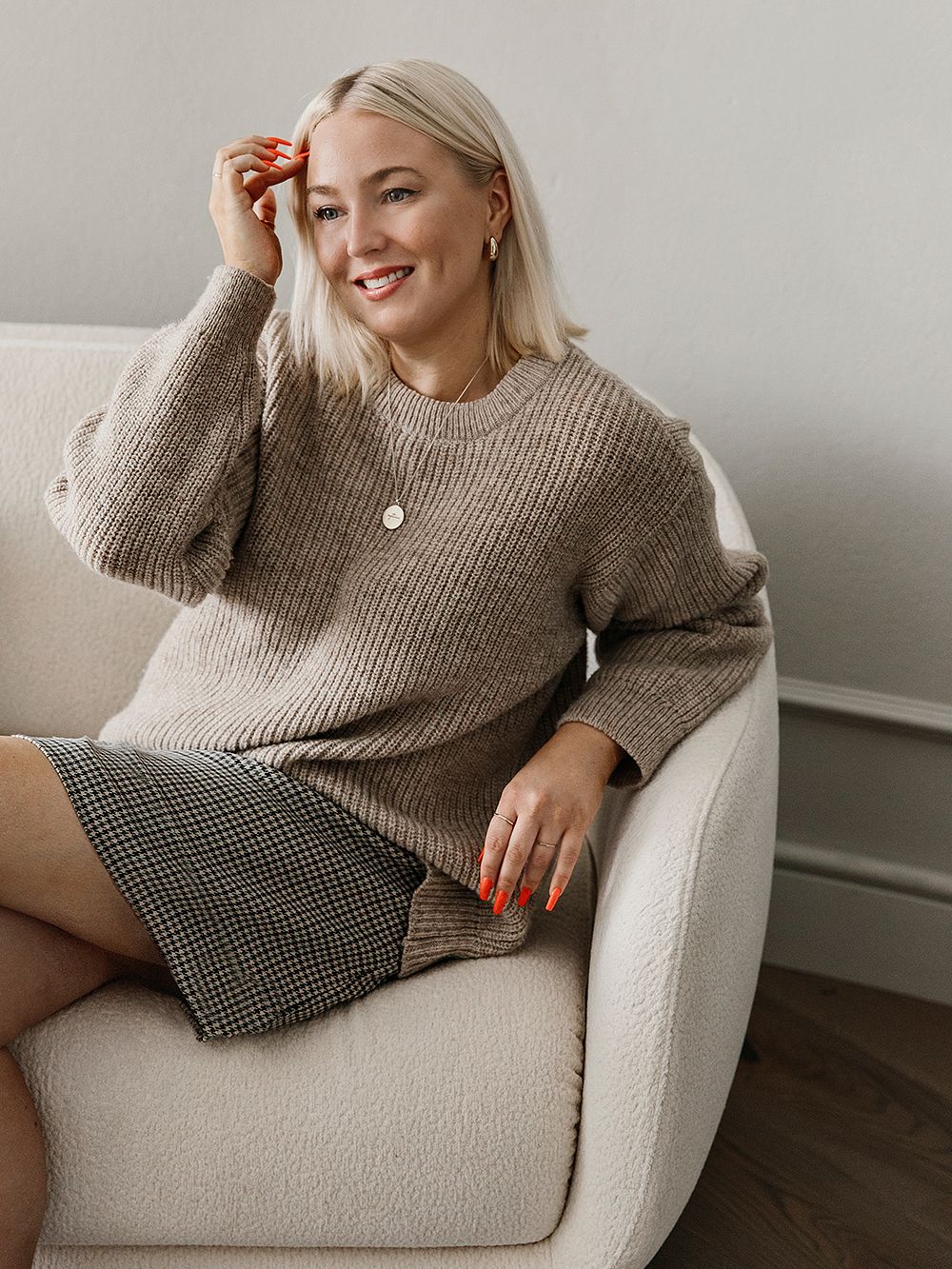 "I BOUGHT THE CABINET because I was in desperate need of storage space for dishes that don't fit in my compact kitchen. I was browsing online flea markets, dreaming of an antique vitrine cabinet in black, but I never thought I'd find such a perfect example. Even so, I was taking a chance: the cabinet was only partly visible in the pictures and I had no idea of the proportions, or of features such as the gorgeous crown.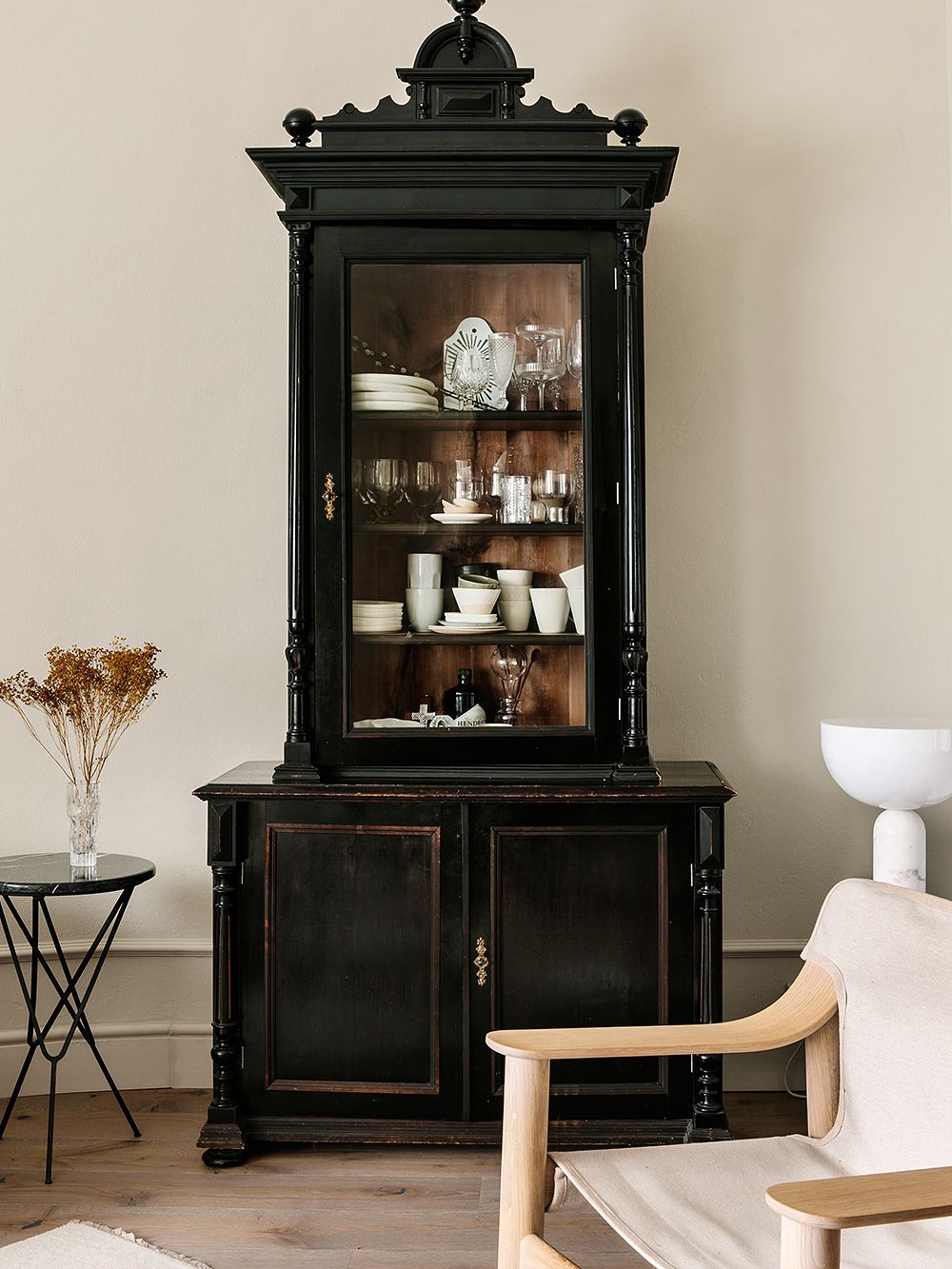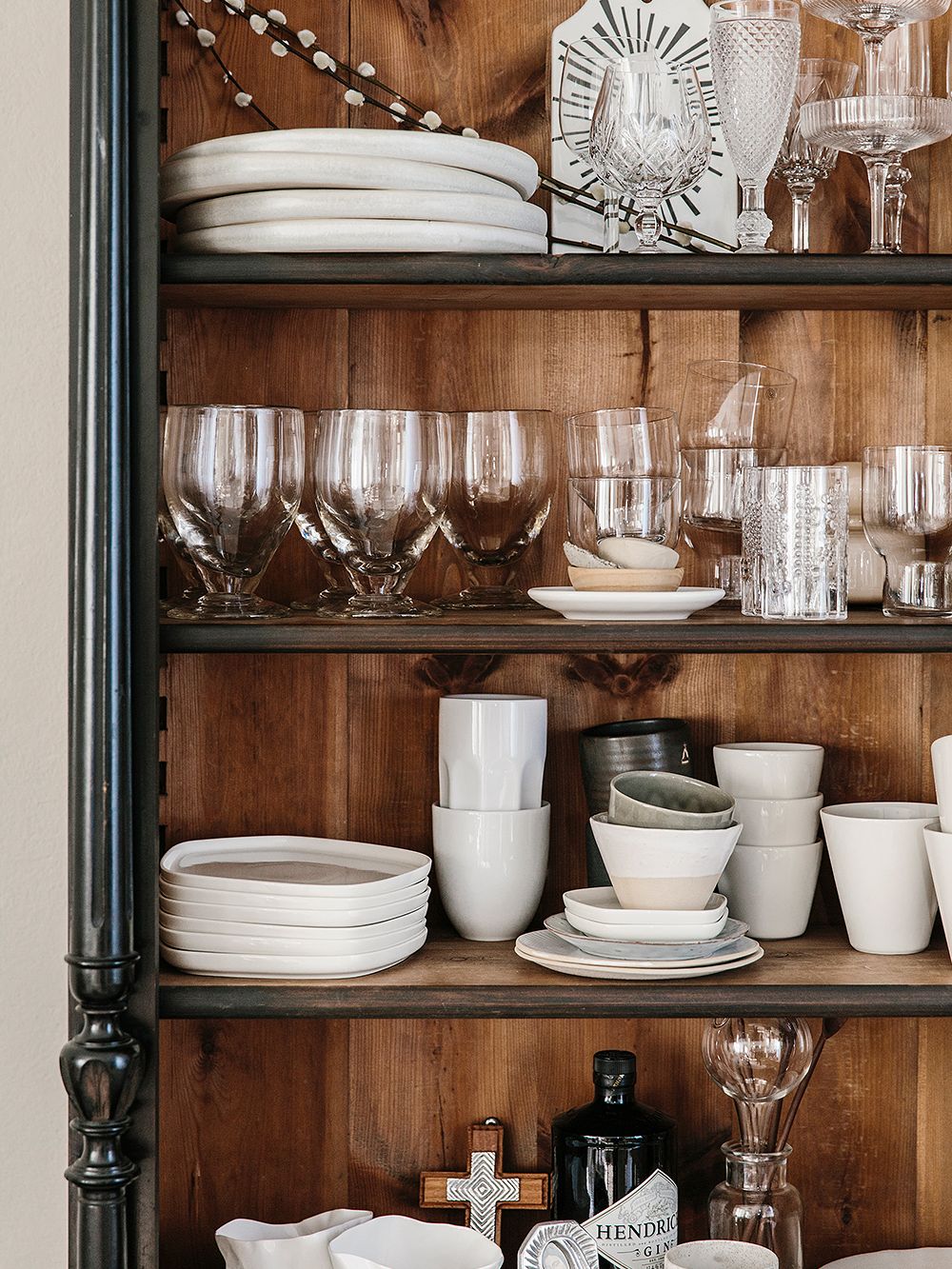 The old heirloom was brought directly to my door from Vaasa. The cabinet was my first buy for my new home, and I knew right away where to put it. It stands directly opposite the hallway, greeting visitors with its majestic presence.
"I'm glad that the cabinet became mine and plan to keep it forever."
I'm glad that the cabinet became mine and plan to keep it forever. I've even been joking that I might be buried in it. How anyone could give up a treasure like this is beyond me. I find it so special.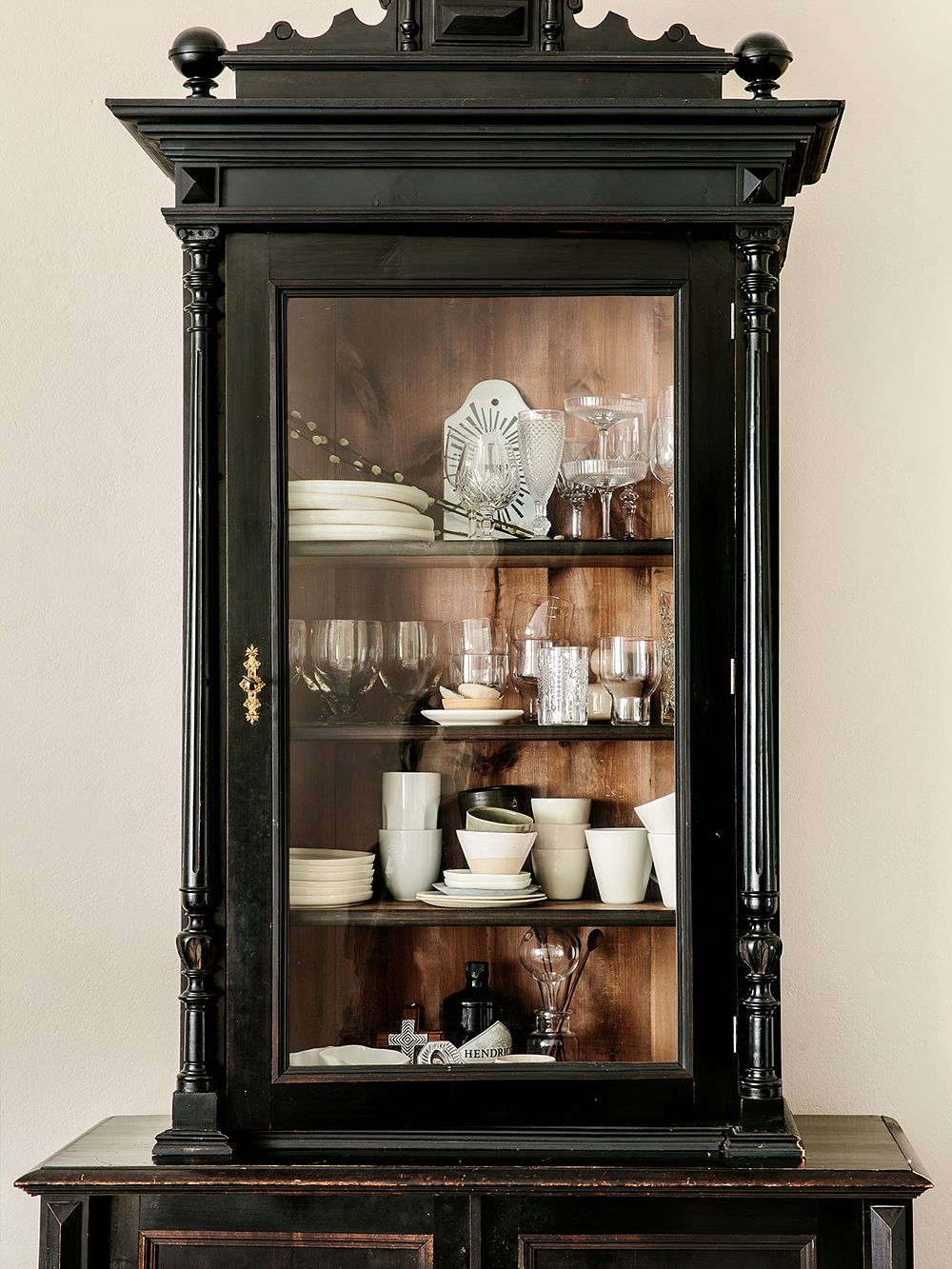 I like contrasts and mix modern Nordic design with antiques, such as old mismatching crystal glasses that I collect. At home, I combine elements that work together on the basis of a harmonious colour scheme. To me, home is a holistic, planned experience."
What is Franckly?
• Franckly.com is a new online marketplace for pre-owned design
• Created and curated by Finnish Design Shop
• Buy and sell pre-owned design treasures: Franckly.com >
See also:
Text and photos: Suvi Kesäläinen