Louis Poulsen's Radiohus pendant represents the timeless character of Danish lighting design. The appearance of the soon 80-year-old pendant is just as timely today as it was when it was first brought to the market.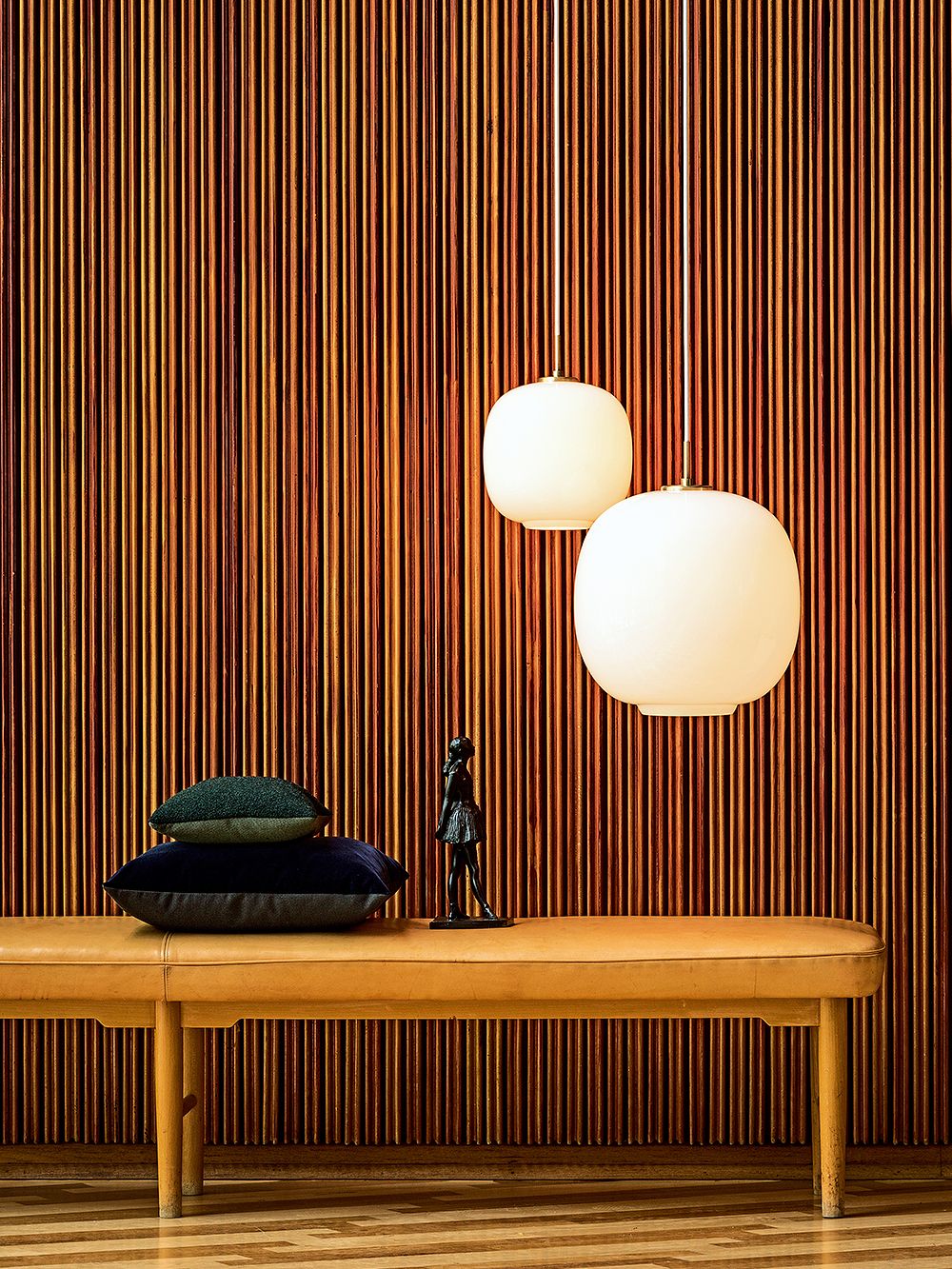 IN THE EARLY 1940's, the Danish architect Vilhelm Lauritzen designed a new radio building and its furnishing for the Danish broadcasting company Danmarks Radio located in Copenhagen's Frederiksberg. The Radiohus pendants, manufactured by Louis Poulsen, complemented the interior design of the modern, functionalist building.
The classic and elegant Radiohus pendants quickly became one of Louis Poulsen's best-selling products. As furnishing trends shifted, their production was ceased, but the demand never died. On the contrary, the pendants' value rose in the antiquities market and auctions, and various modifications based on the original pendant were designed over the years. In 2016, Louis Poulsen re-introduced the pendants that had become desired design icons under the name VL45 Radiohus.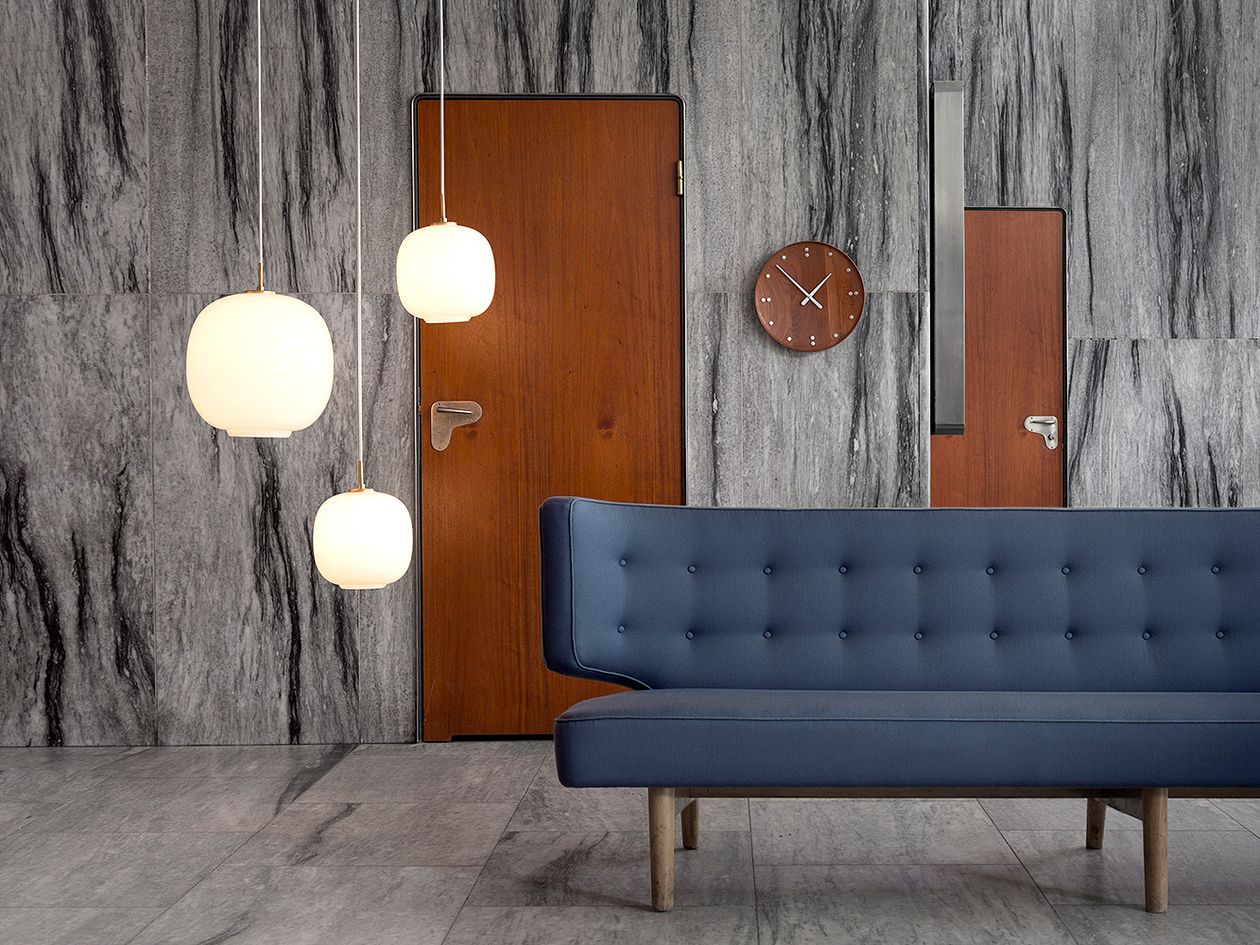 In addition to a functionalist architect, Vilhelm Lauritzen was a masterful combiner of materials and light. He studied the nature of daylight already in the 1920's and developed the foundation of his lighting technology by observing the contrasts formed by warm sunlight and cooler, diffused sky light. In his lighting designs, Lauritzen experimented with reflections of light and atmospheres created with shadows. Louis Poulsen cooperated with Lauritzen in various projects, especially in the 40's and 50's, and many of the products of their fruitful cooperation are nowadays sought-after collectables.
Architect Vilhelm Lauritzen liked to experiment with reflections of light and atmospheres created with shadows.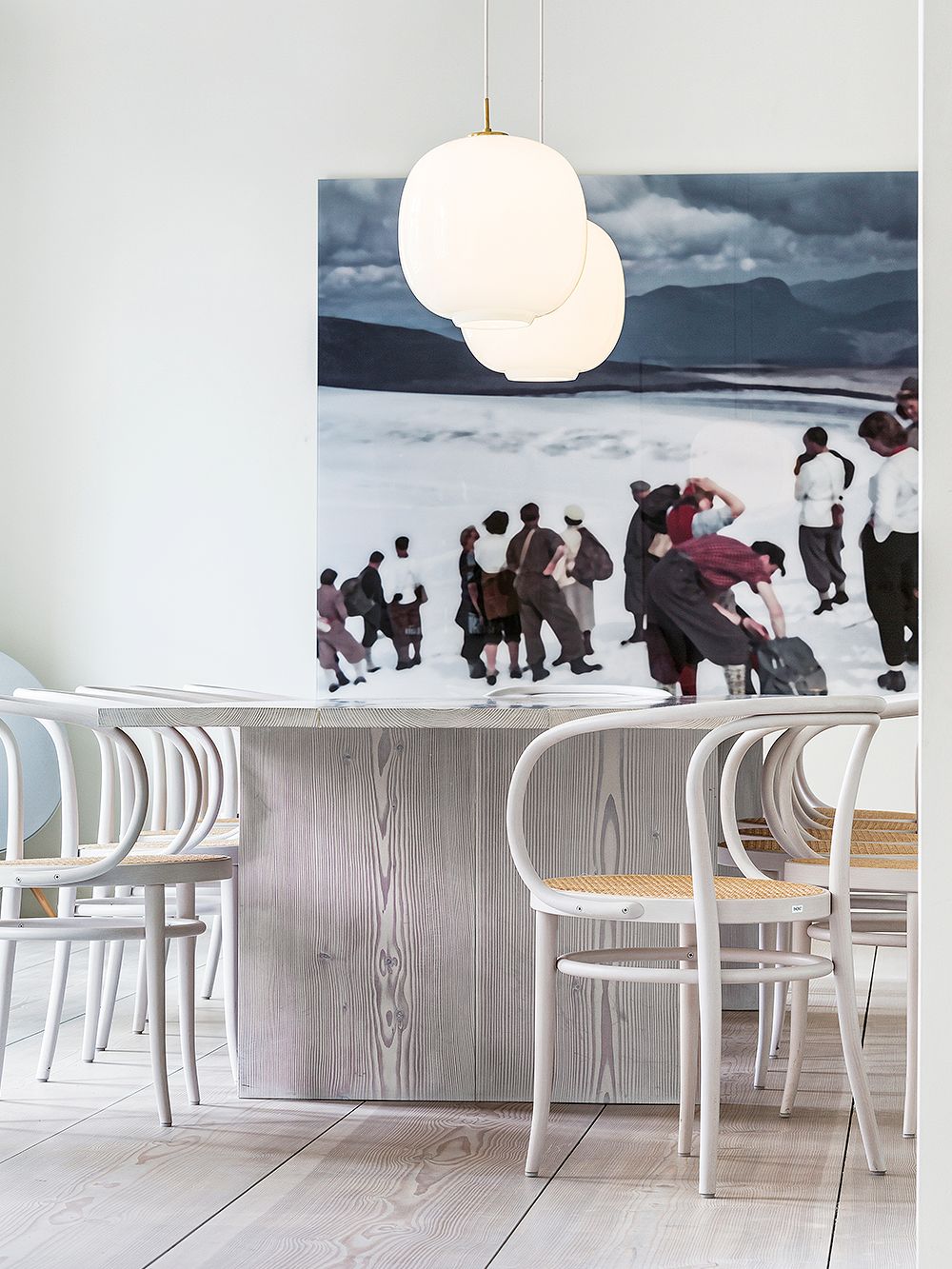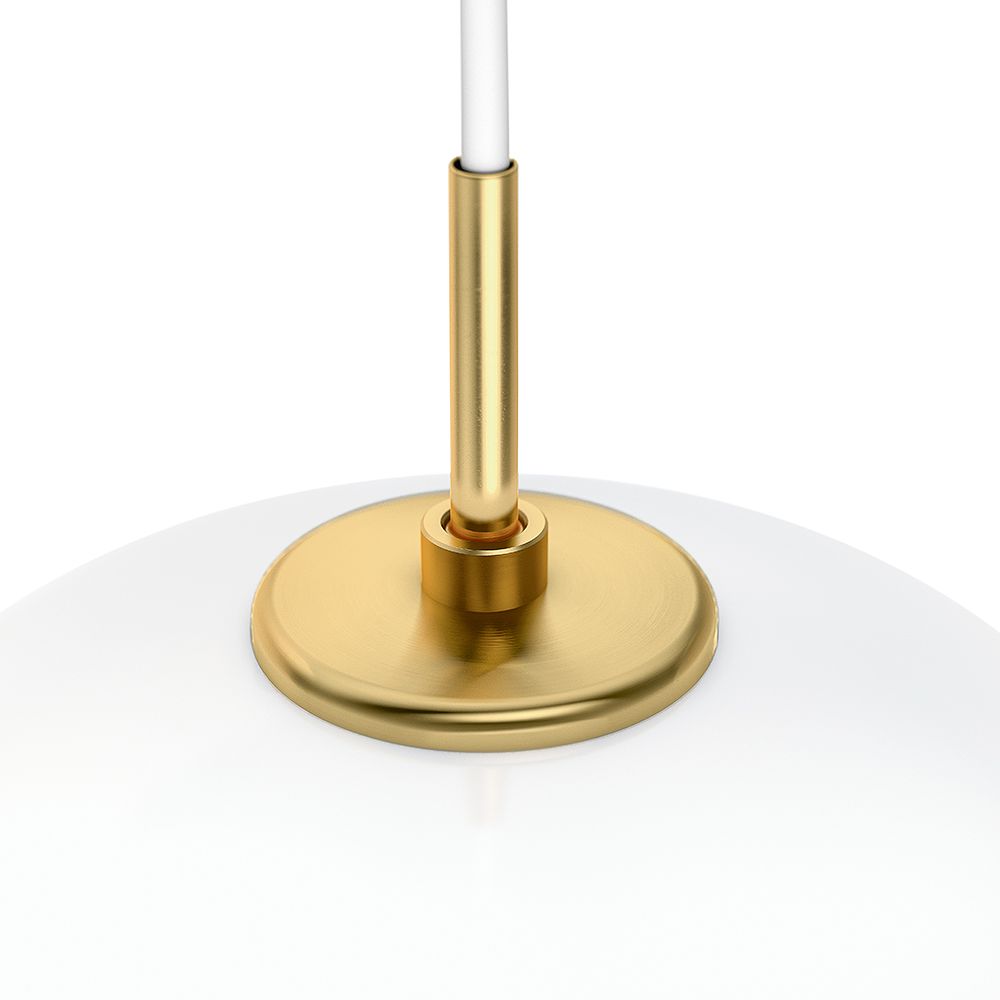 Lauritzen's light fixtures were often a carefully considered piece of the architectural puzzle – this can be seen in the design and lighting properties of the VL45 pendants that were used for the general lighting of the Radiohuset building. The mouth-blown glass pendants consist of three separate layers: a layer of white glass is fitted between the transparent, polished inner and outer layers. The layered structure allows the light to be filtered softly through the diffuser, and the opening at the bottom casts clear light downwards.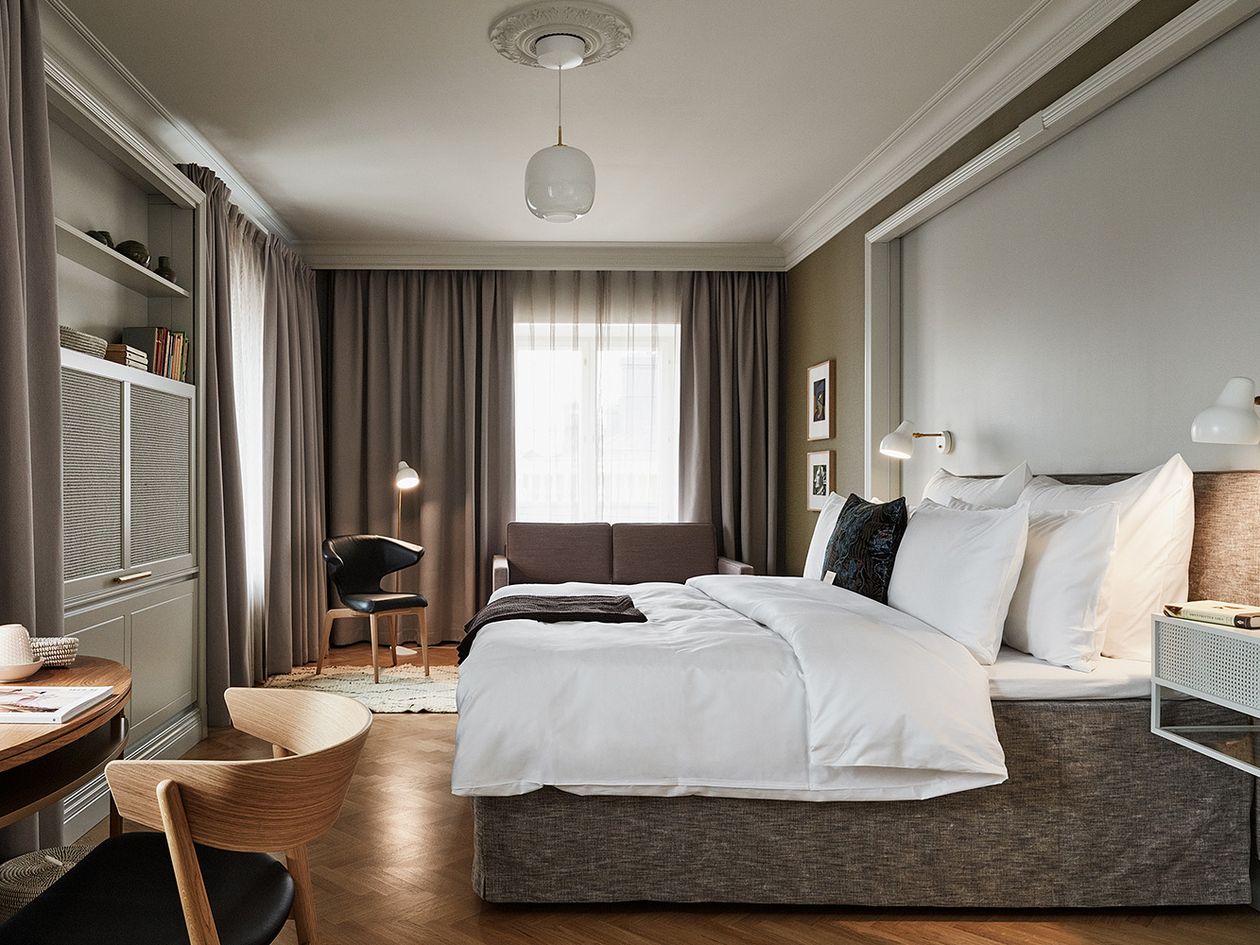 The Radiohus pendants were used in the interior design of Hotel St. George, which was opened in Helsinki in 2018, to allow their atmospheric light and design language complement both the classic furniture and the design novelties of the hotel. The pure, simplistic character of the Radiohus pendant is a beautiful addition to a modern home as well.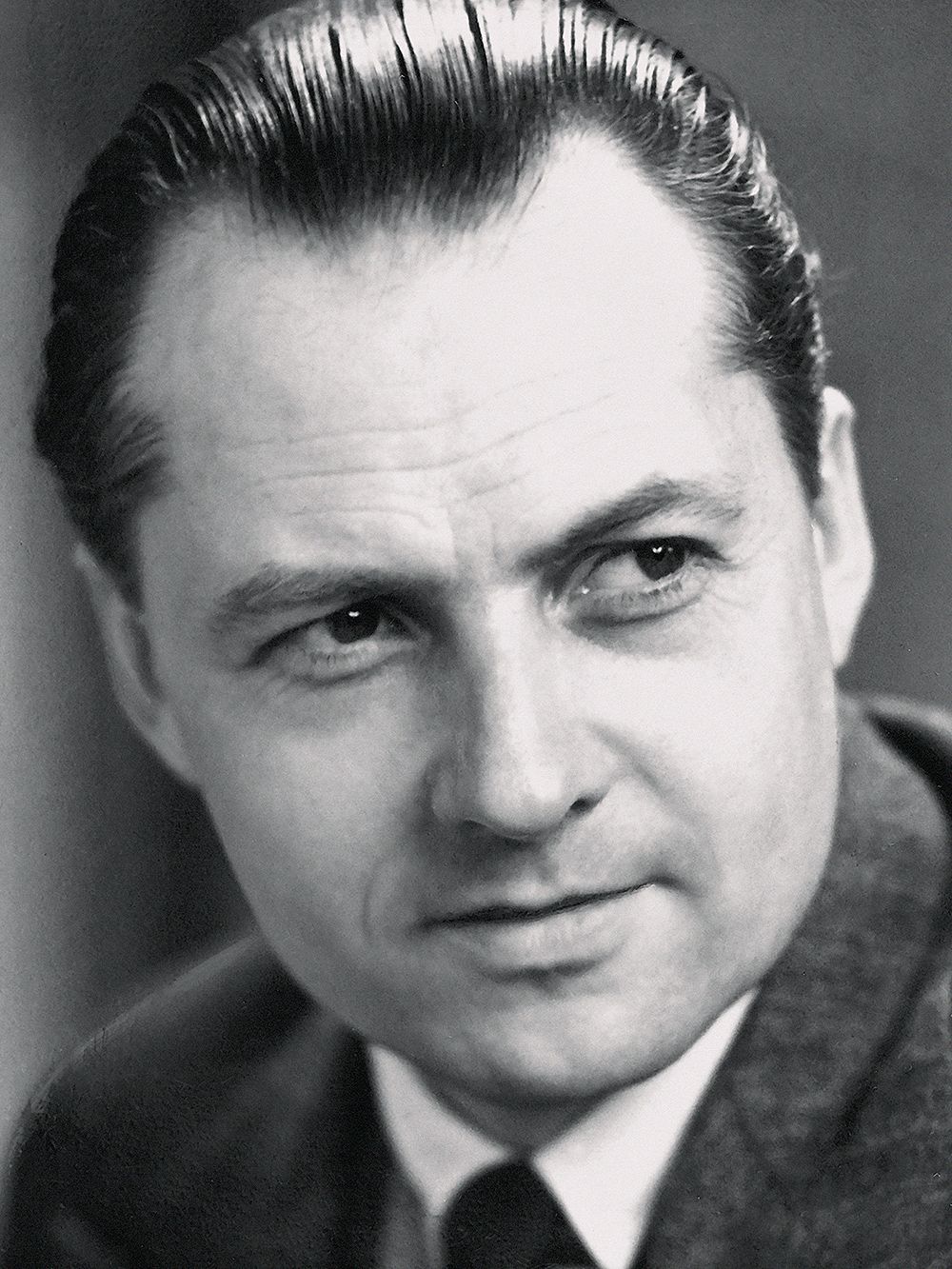 Architect Vilhelm Lauritzen (1894–1984)
• Born in the city of Slagelse, Denmark, in 1894 and died at the age of 90 in 1984
• Studied architecture in the Royal Danish Academy of Fine Arts graduating in 1921
• Notable works: the Frederiksberg Radiohuset, Nørrebro Theater, the Daells Varehus department store in Copenhagen, Terminal 39 of the Kastrup Airport, Denmark's embassy in Washington
• Recognitions: the Eckersberg Medal in 1941, the C.F. Hansen Medal in 1954, the Honorary Medal of Academic Architecture Association in 1964
• Architectural firm Vilhelm Lauritzen Architects, founded by Lauritzen in 1922, is still operational today
See also:
• Vilhelm Lauritzen's designs >
• Hotel St. George collection >
Text: Nora Uotila Images: Louis Poulsen and Hotel St. George