One of Saana Sipilä and Olli Sallinen's favorite finds is an architect-made corner sofa that is upholstered with a fabric designed by Vuokko Eskolin-Nurmesniemi.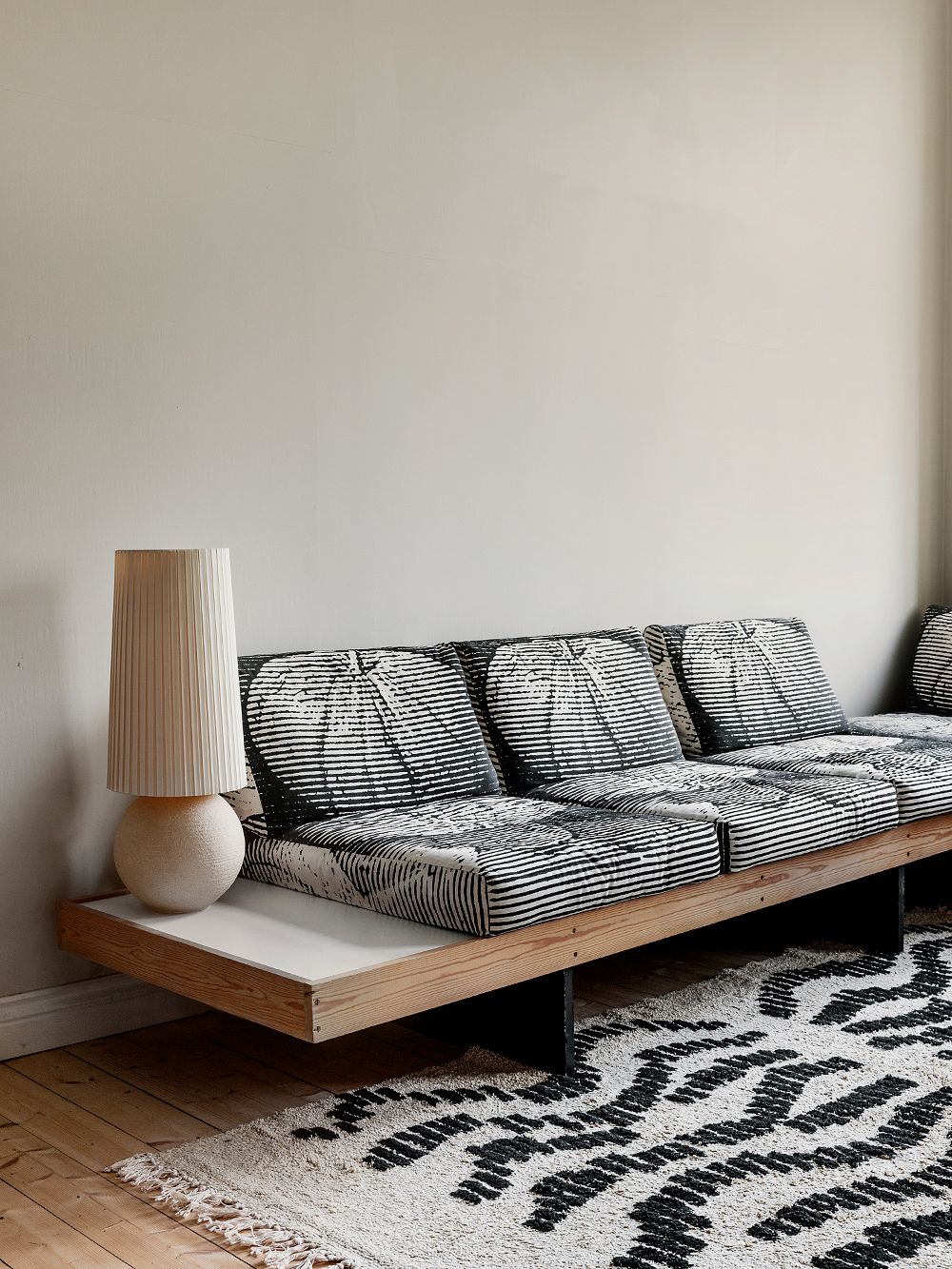 "THE SOFA FOUND its way to us when we had just finished renovating the drawing room in our old house. It was the week before May Day and we were planning to have a party, but there was not a single piece of furniture in the room. Then, as a godsend, we found this large 1970s corner sofa at an online flea market. It is handmade by an architect whose name still remains a mystery.
The sofa is upholstered in an original fabric of the Vuokko brand, the Hedelmä (fruit) pattern, and that was the reason we noticed the sofa. Vuokko Eskolin-Nurmesniemi is an idol for both of us, and her long and varied career is an inspiration to us. There is always something fresh and unique in her designs.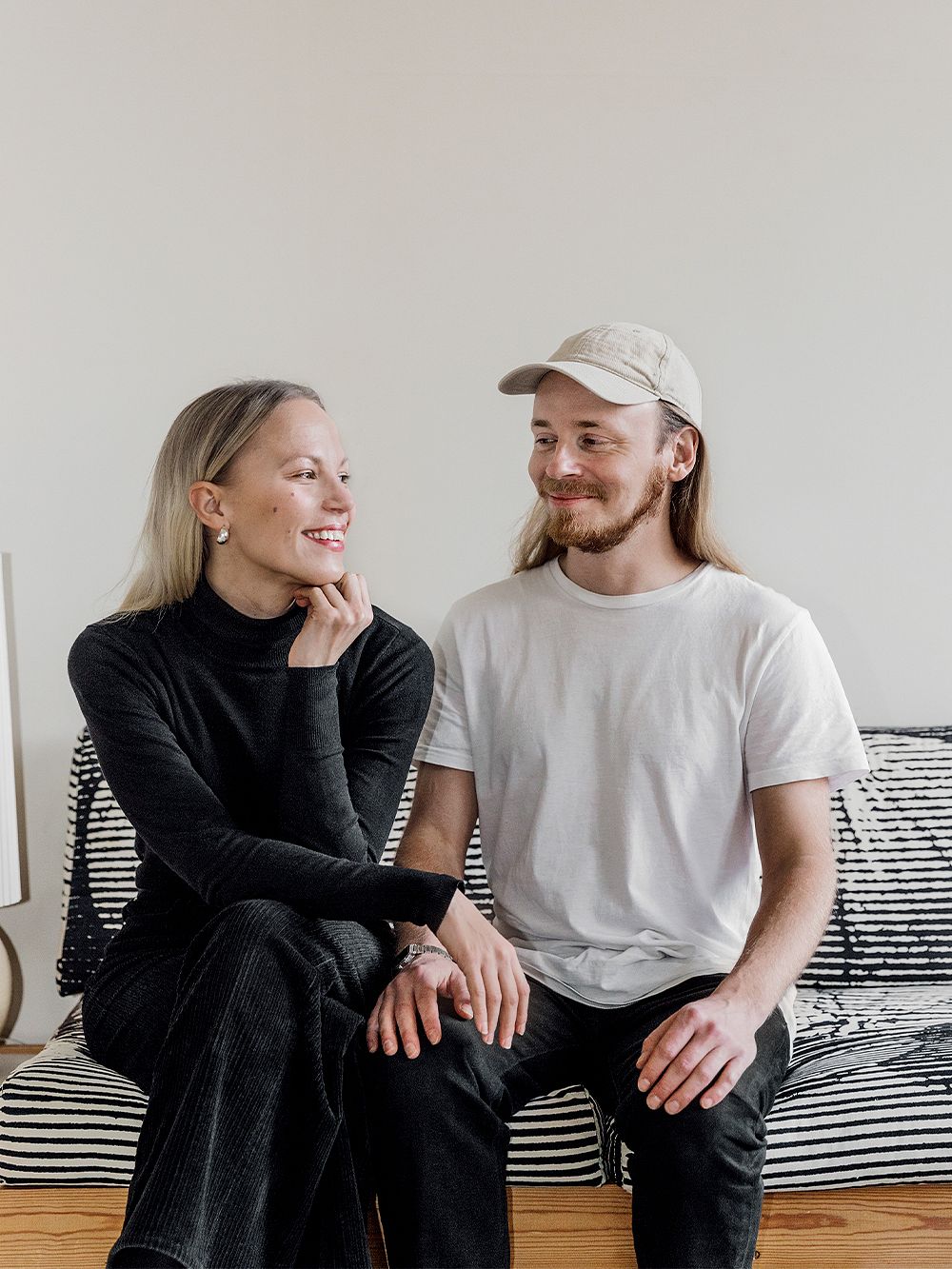 "There is always something fresh and unique in Vuokko Eskolin-Nurmesniemi's designs."
Saana collects vintage clothes by Vuokko, and Olli's mother has given her some. We find that the style of Vuokko's clothing transfers elegantly from one decade to the next, and the quality is incredibly high. We also appreciate the fact that in the old days, in Vuokko's old shop in Turku, even the receipts were handwritten and service in the brick-and-mortar shop was excellent from start to finish.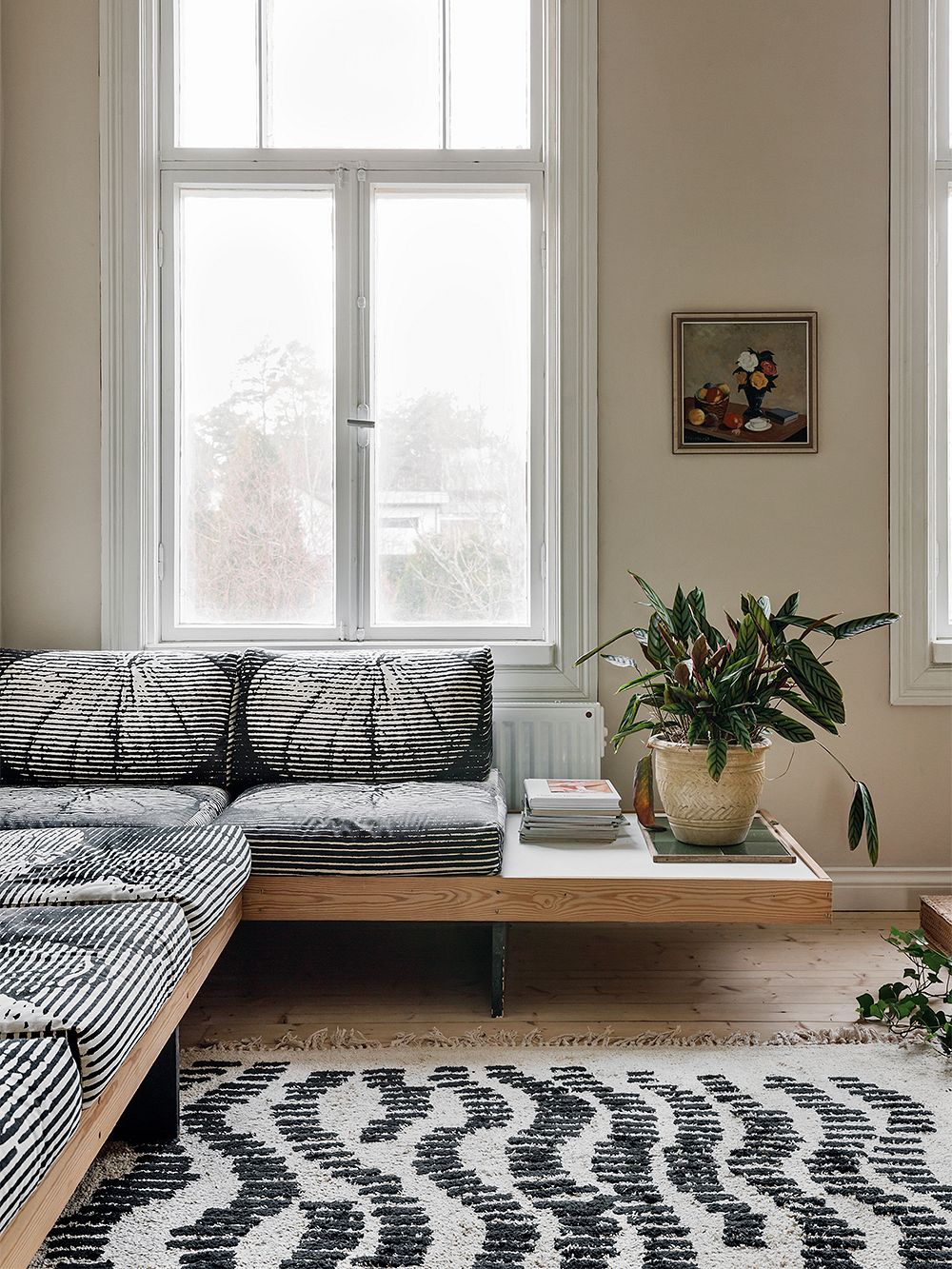 We have frequented flea markets with our parents since we were young, and buying second-hand is a way of life for us. For example, it would seem strange to buy a new dining table.
The opportunities and lucky finds at flea markets are exciting. You must also have the knowledge to see the context, and have some eye for finding the treasures. Good luck and coincidence give meaning to the finds. These days, when we find something special, we give tips to our circle of friends as our own home is getting full and naturally, you must share the good things."
Who: Vuokko Eskolin-Nurmesniemi
An award-winning Finnish textile and fashion designer (b. 1930)
Graduated as a ceramicist from the Institute of Industrial Arts in Helsinki in 1952
Worked for Arabia, Nuutajärvi and Marimekko
Designed the Piccolo pattern, used in Marimekko's iconic Jokapoika shirts, in 1953
Founded her brand Vuokko in 1964
What is Franckly?
Franckly.com is a new online marketplace for pre-owned design
Created and curated by Finnish Design Shop
Buy and sell pre-owned design treasures: Franckly.com >
See also:
• Home textiles designed by Vuokko Eskolin-Nurmesniemi >
• Home textiles designed by Saana ja Olli >
• All fabrics at Franckly >
Text and photos: Suvi Kesäläinen