The 50th anniversary of the Paratiisi (Paradise) series is celebrated with new gift packaging. The series, launched in 1969, epitomizes ceramic artist Birger Kaipiainen's delicate and vibrant touch.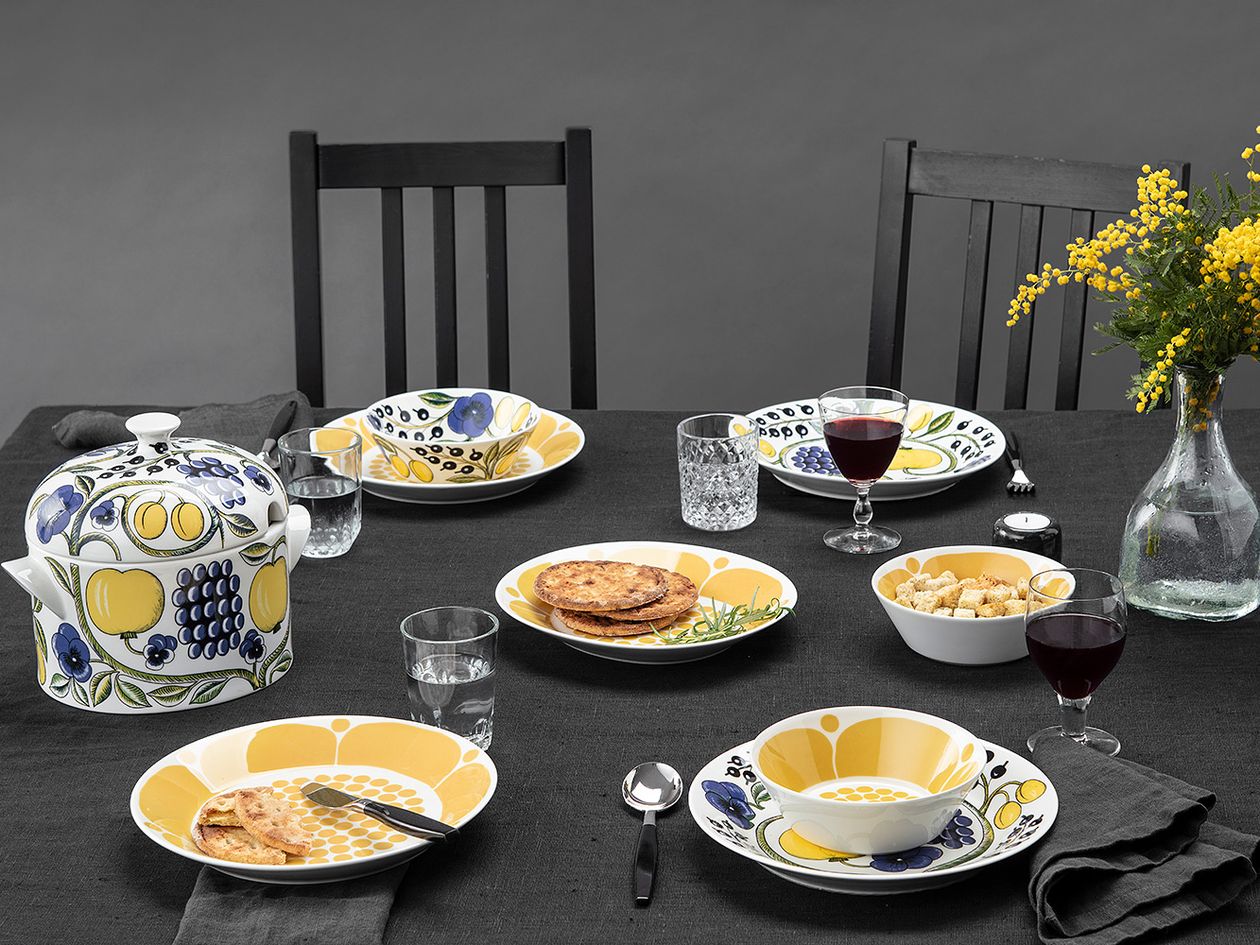 THE WILDLY CLIMBING FRUIT, violets and black currants have been embellishing Finnish tables, during weekdays and special occasions, for half a century. To commemorate the anniversary, Arabia has launched a decoratively packaged special set of four Paratiisi products: a bowl, a set of coffee cups, a mug and an oval serving platter. These will be available from August 2019 until the end of 2020.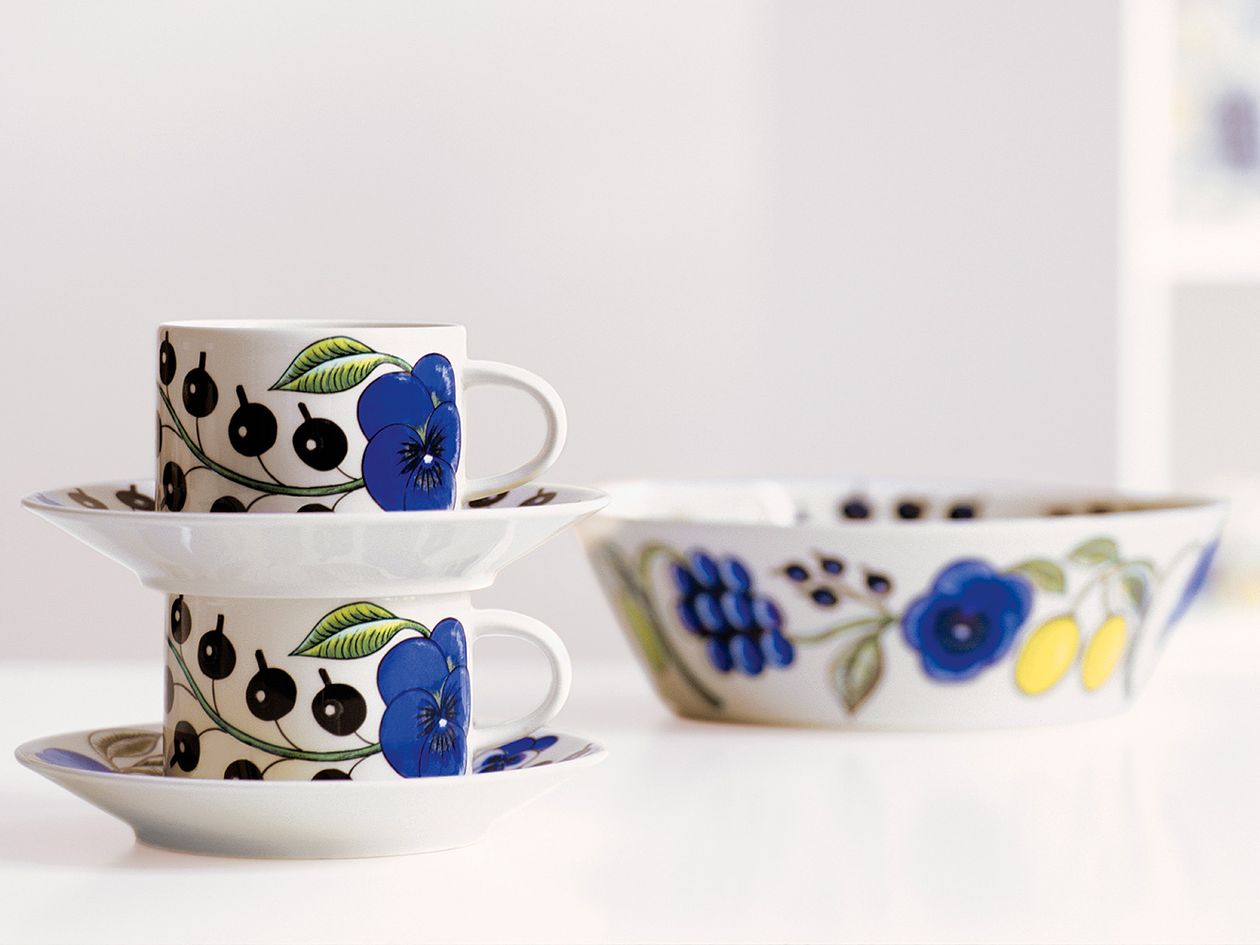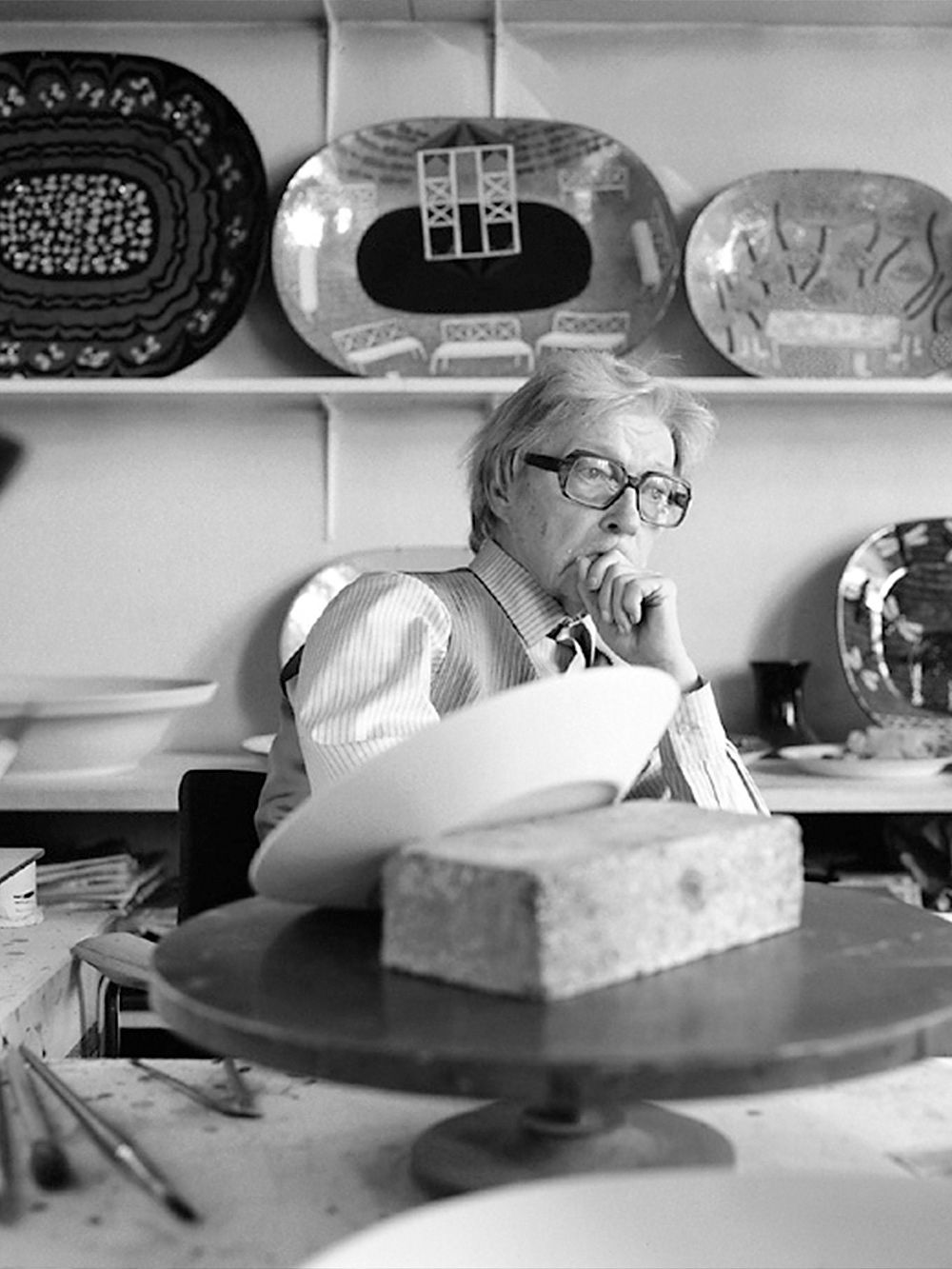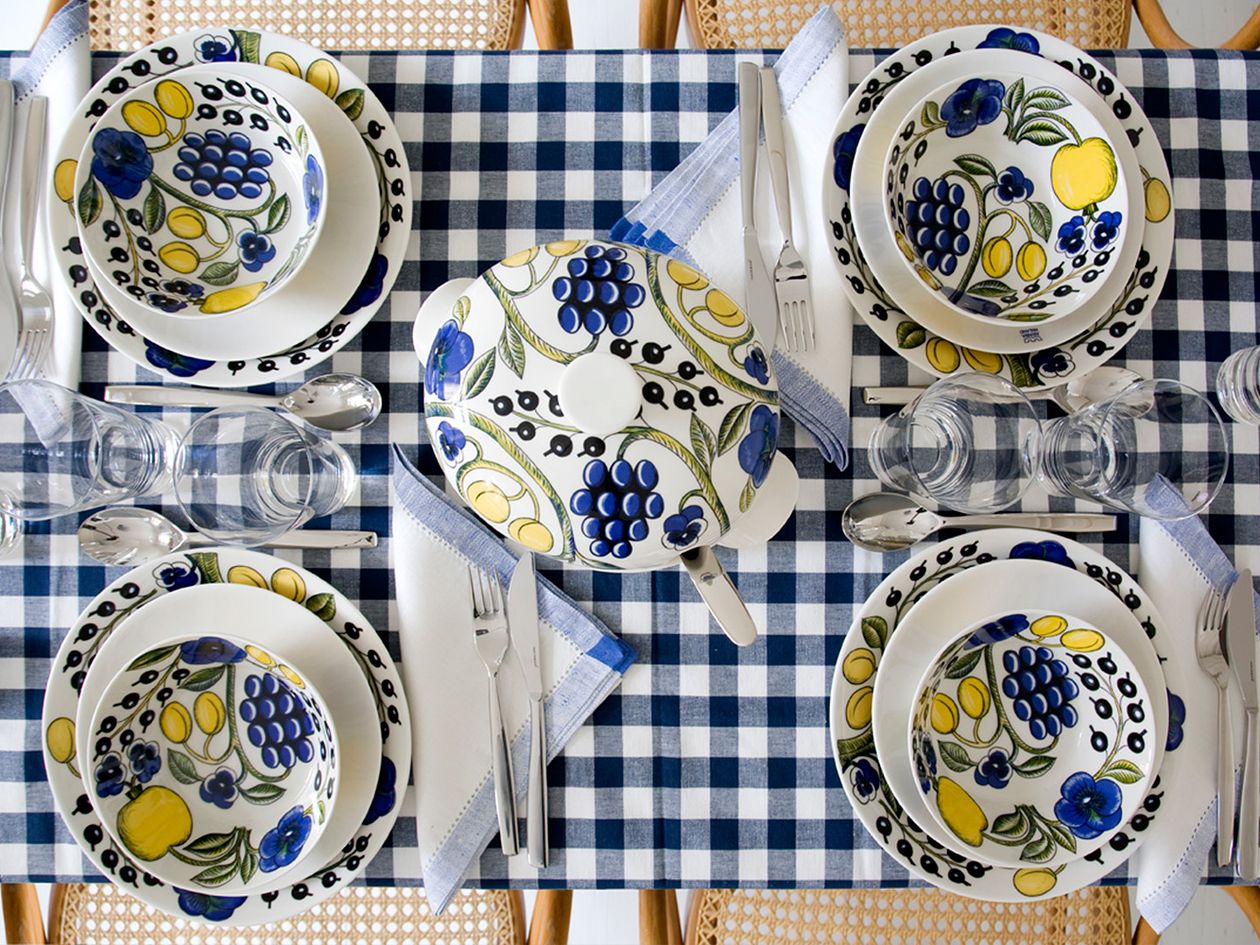 Birger Kaipiainen, who worked at the Arabia art department for over 50 years, is particularly well known for his decorative art ceramics, earning him the titles prince of ceramics and king of decorators. He was particularly interested in dreamlike ornaments and romantic nature themes, inspired by his childhood summers in Karelia and by the splendors of Byzantine mysticism.
The Paratiisi series stemmed from his unique decorative wall plates and the relief Orvokkimeri (Sea of Violets), which he created for Expo 67 held in Montreal. Violets were one of Kaipiainen's favorite topics, already appearing in 1957 in his Kiurujen yö (Night of the skylarks) wallpaper that is still in production; skylarks were another recurring theme in his work.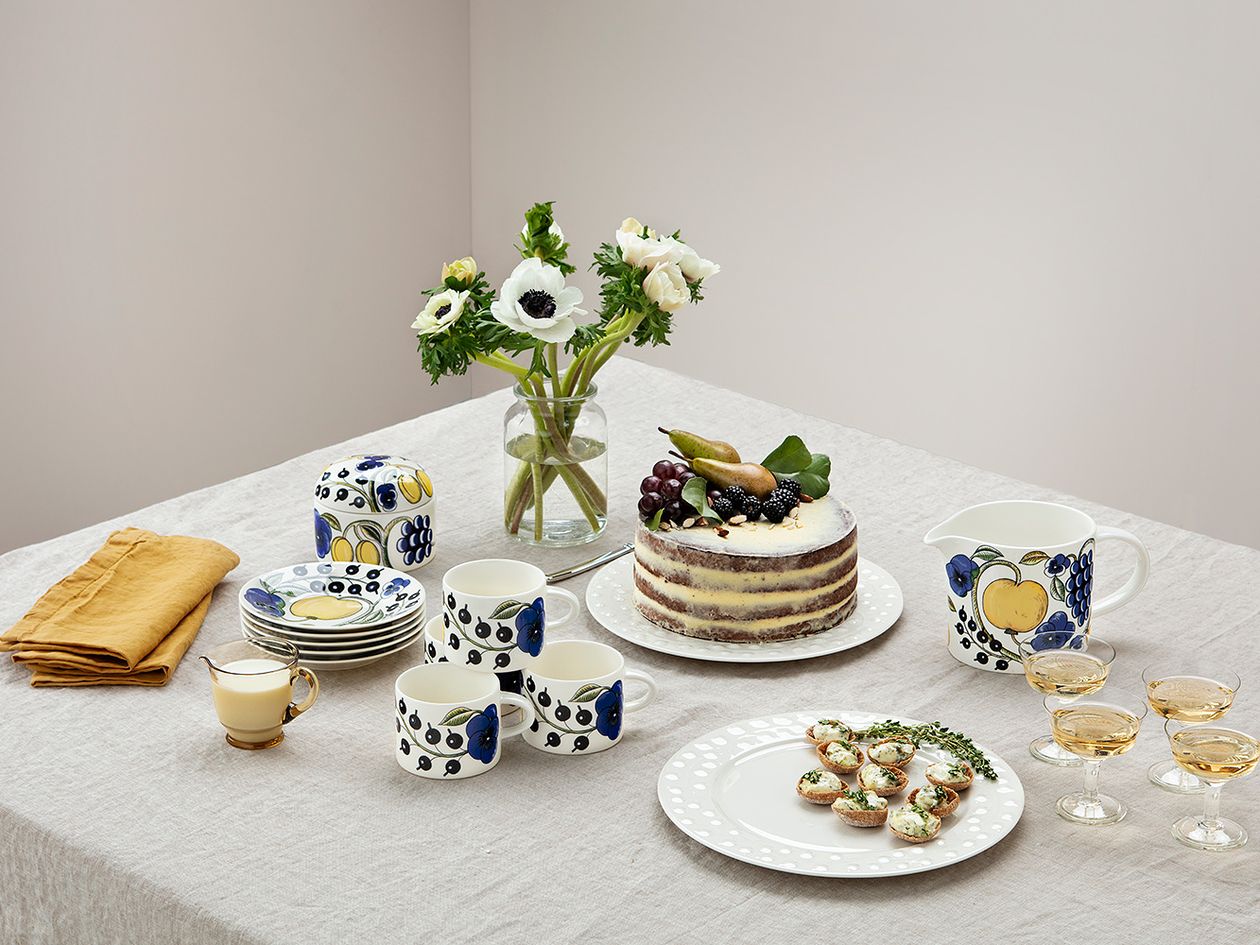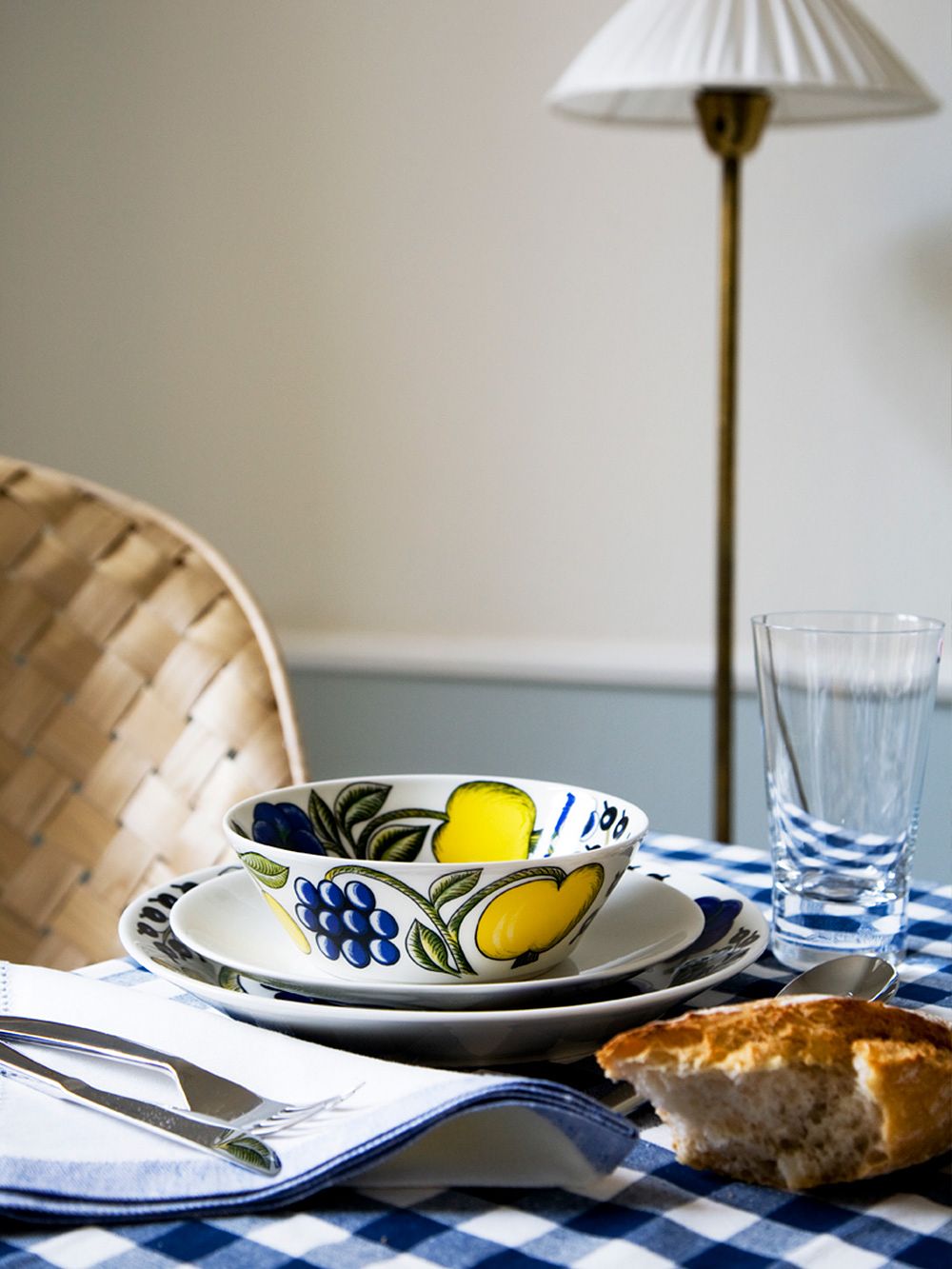 Like Kaipiainen's decorative wall plates, the Paratiisi plates were originally oval. They were made both in blue-and-yellow and black-and-white, and two monochrome versions were in production in the 1970s: yellow Aatami ("Adam") and white Eeva ("Eve"). The production of Paratiisi was ceased between 1974 and 1988, after which it was relaunched with the shapes slightly altered. The black-and-white tableware was relaunched in 2000, and a new shade of purple was added to the series in 2012.
You can tune into the paradise atmosphere at the Iittala & Arabia Design Centre summer exhibition, containing works by 15 artists on the theme of paradise. In addition to Kaipiainen, the Paratiisin salaisuus ("Paradise secret") exhibition displays works by Heikki Orvola, Fujiwo Ishimoto, Matti Pikkujämsä, Heini Riitahuhta and Kristina Riska, among others. The exhibition is open from 16 June to 1 September 2019.
Arabia's Paratiisi campaign:
To celebrate Paratiisi's 50th anniversary, Finnish Design Shop is offering the collection at a 25% discount until the end of August 2019. Shop now >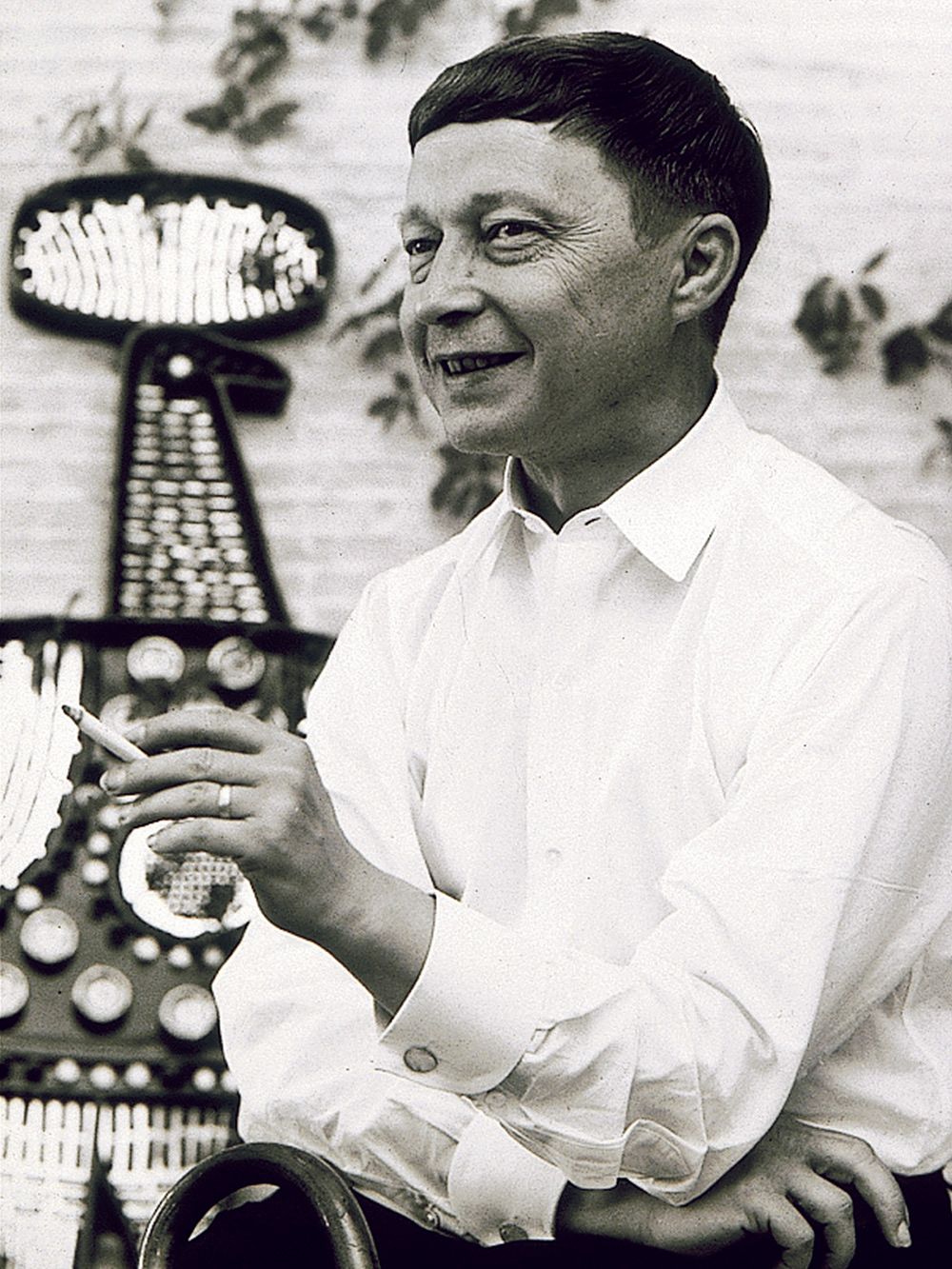 Who? Birger Kaipiainen
• Birger Kaipiainen was born in 1915 in Pori, Finland and died 1988 in Helsinki
• Graduated from the Central School of Arts and Crafts in 1937 and worked at the art department of Arabia from 1937 to 1988
• Most of his designs are unique pieces, e.g. decorative wall plates and reliefs
• Best-known works: Arabia's Paratiisi and Apila (Clover) series, wallpaper collection for Pihlgren and Ritola
• Awards: Grand Prix in Milan in 1951, Pro Finlandia medal in 1963, Grand Prix of the Montreal International and Universal Exposition in 1967, Professorship in 1977, and the Prince Eugen medal in 1982
See also:
• Arabia's Paratiisi tableware >
• Products designed by Birger Kaipiainen >
Text: Nora Uotila Photos: Arabia