The Finnish apartment developer Newil&Bau has become known for its innovative projects that blend visionary architecture with concepts created by interior architects. One of the company's latest projects, 76&Piha, is located in Helsinki and involves transforming a former office complex into a modern residential building.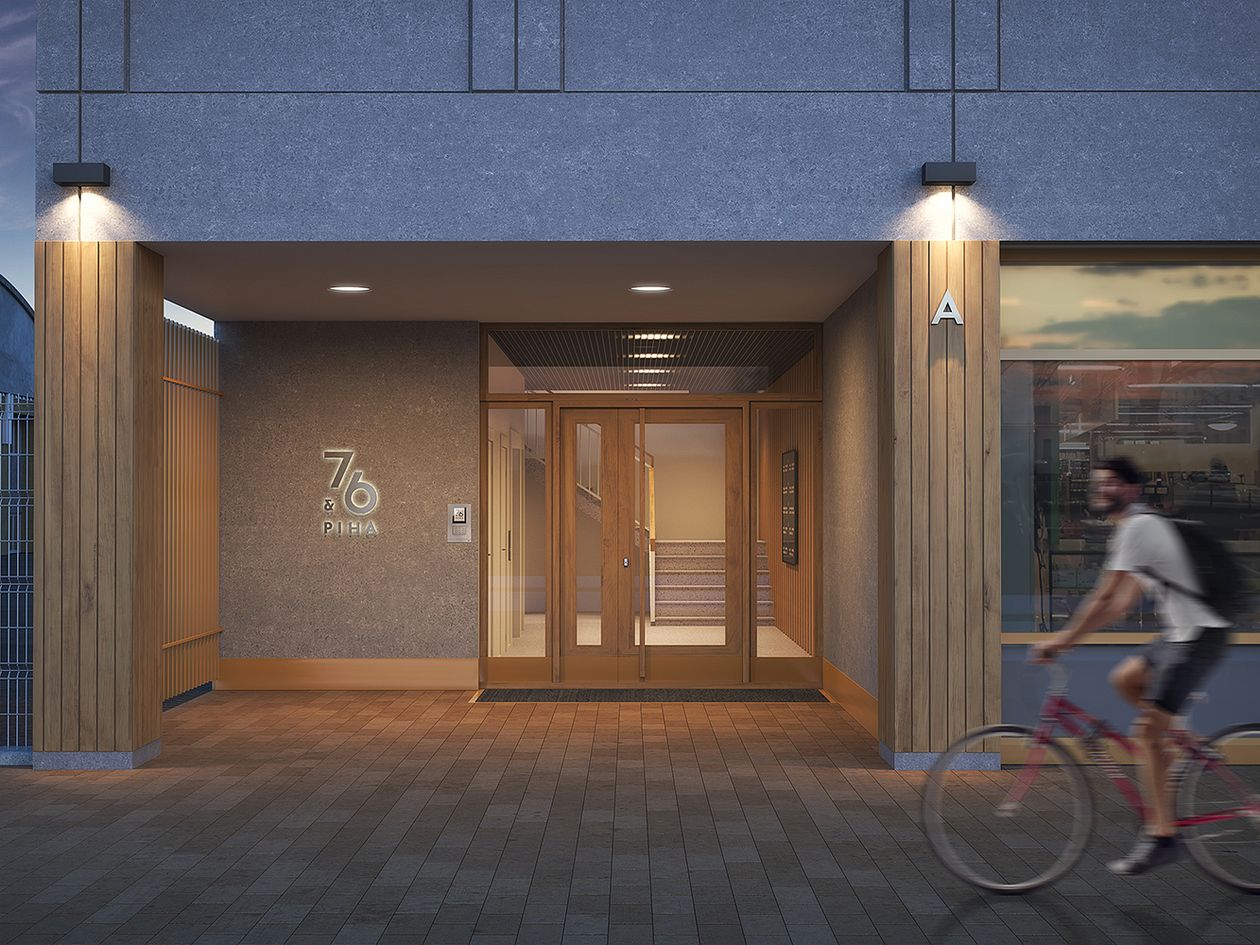 DESPITE BEING A RELATIVELY NEW PLAYER in its field, the apartment developer Newil&Bau, founded in 2020, has already attracted tons of attention in the media. Recently, the company has been in the news for projects such as Meander housing by renowned architect Steven Holl, renovated luxury apartments in Alvar Aalto's Insinööritalo, as well as 76&Piha's windowless bedrooms with glass block walls.
Breaking boundaries and challenging conventions are an essential part of Newil&Bau's design philosophy, which aims to bring new ideas to Finnish housing construction – and create Europe's first customer-oriented consumer brand for new housing.
The company is dedicated to ambitious architecture- and design-oriented construction in urban growth centers, and its portfolio includes both renovated buildings as well as completely new projects.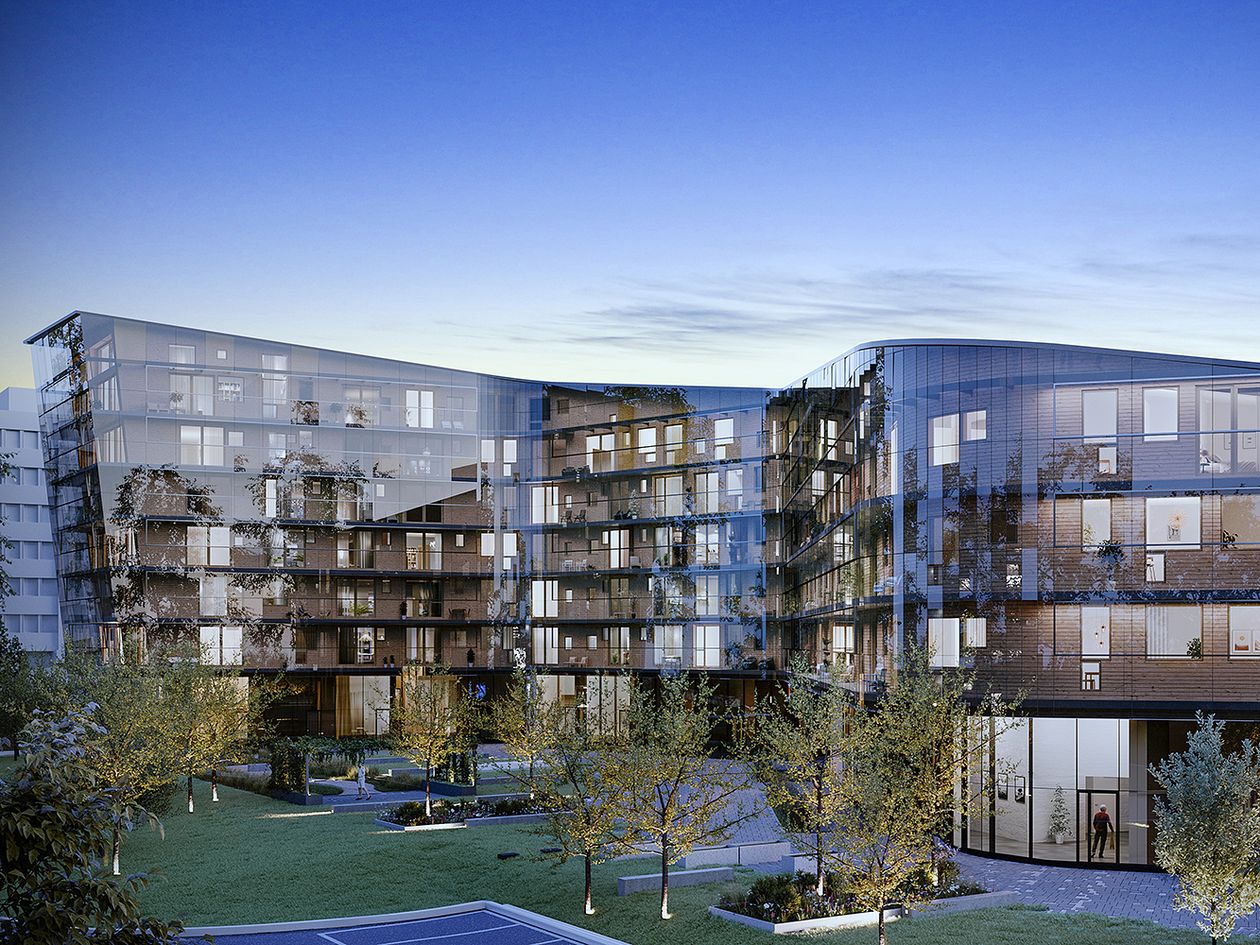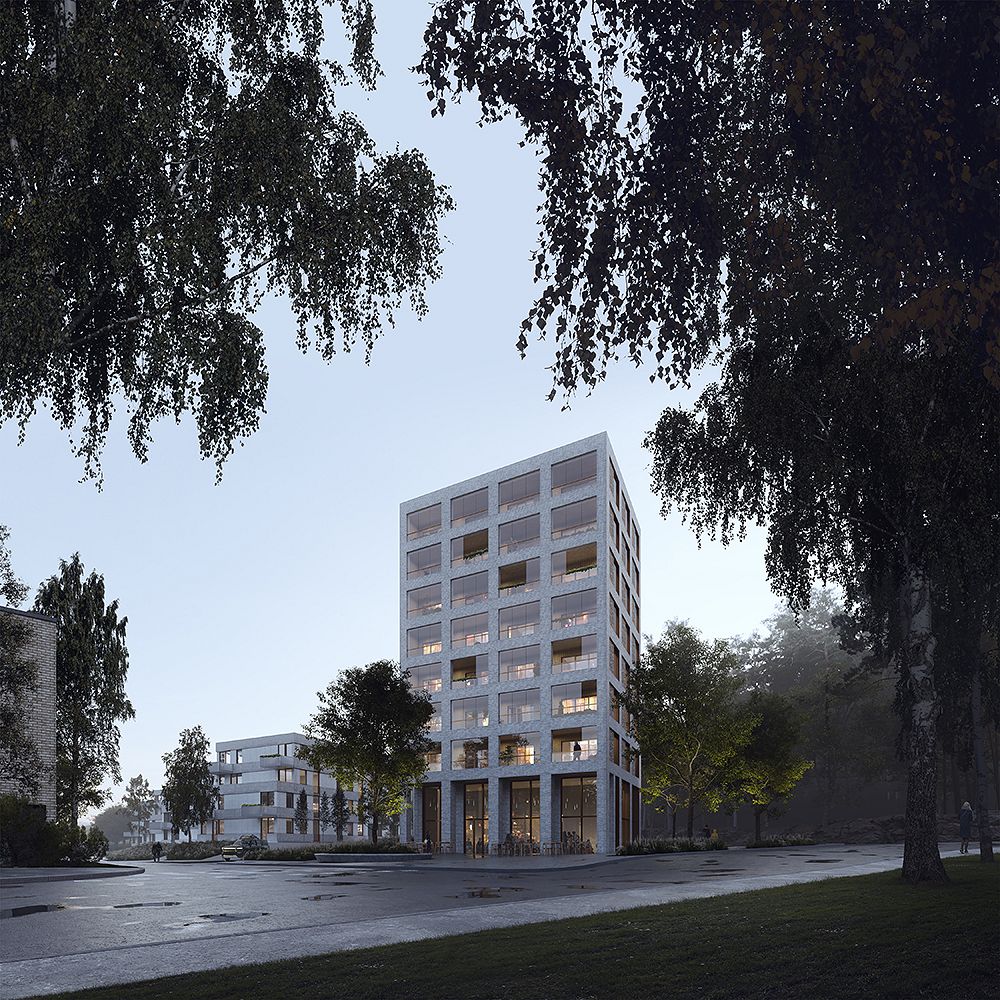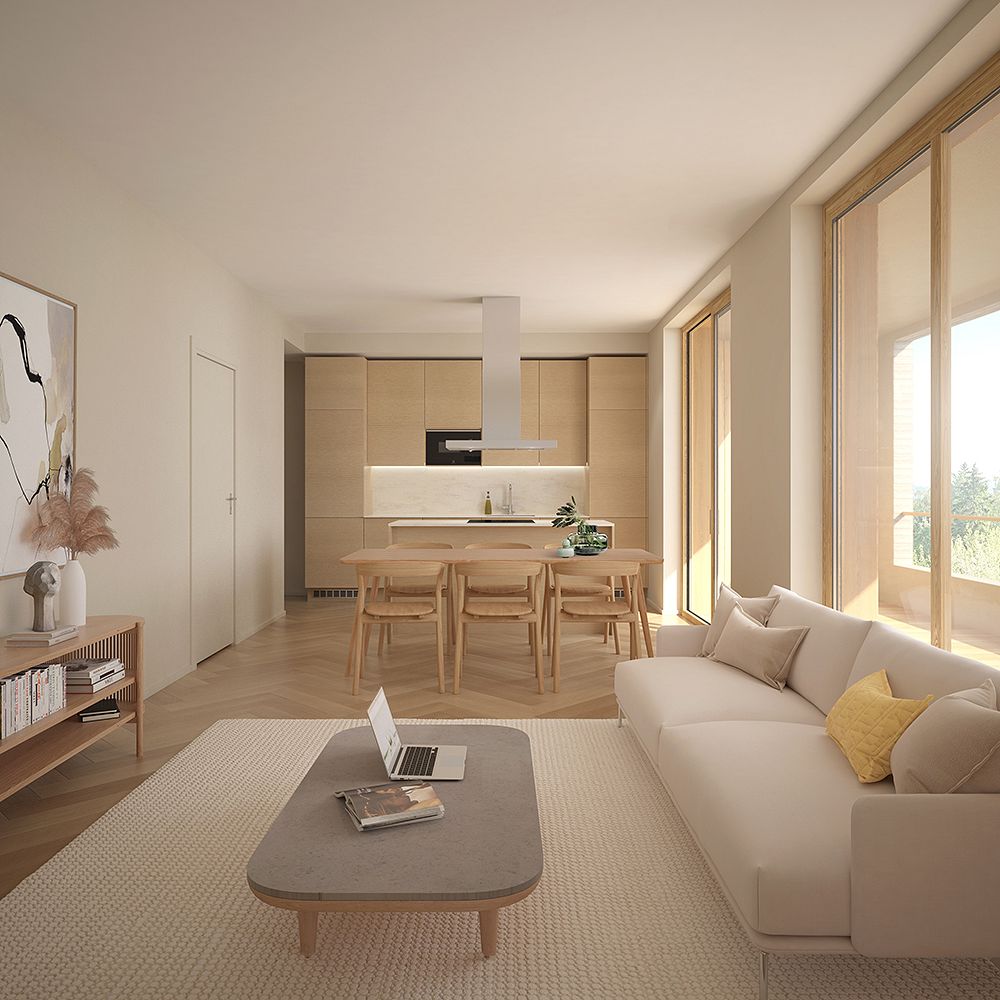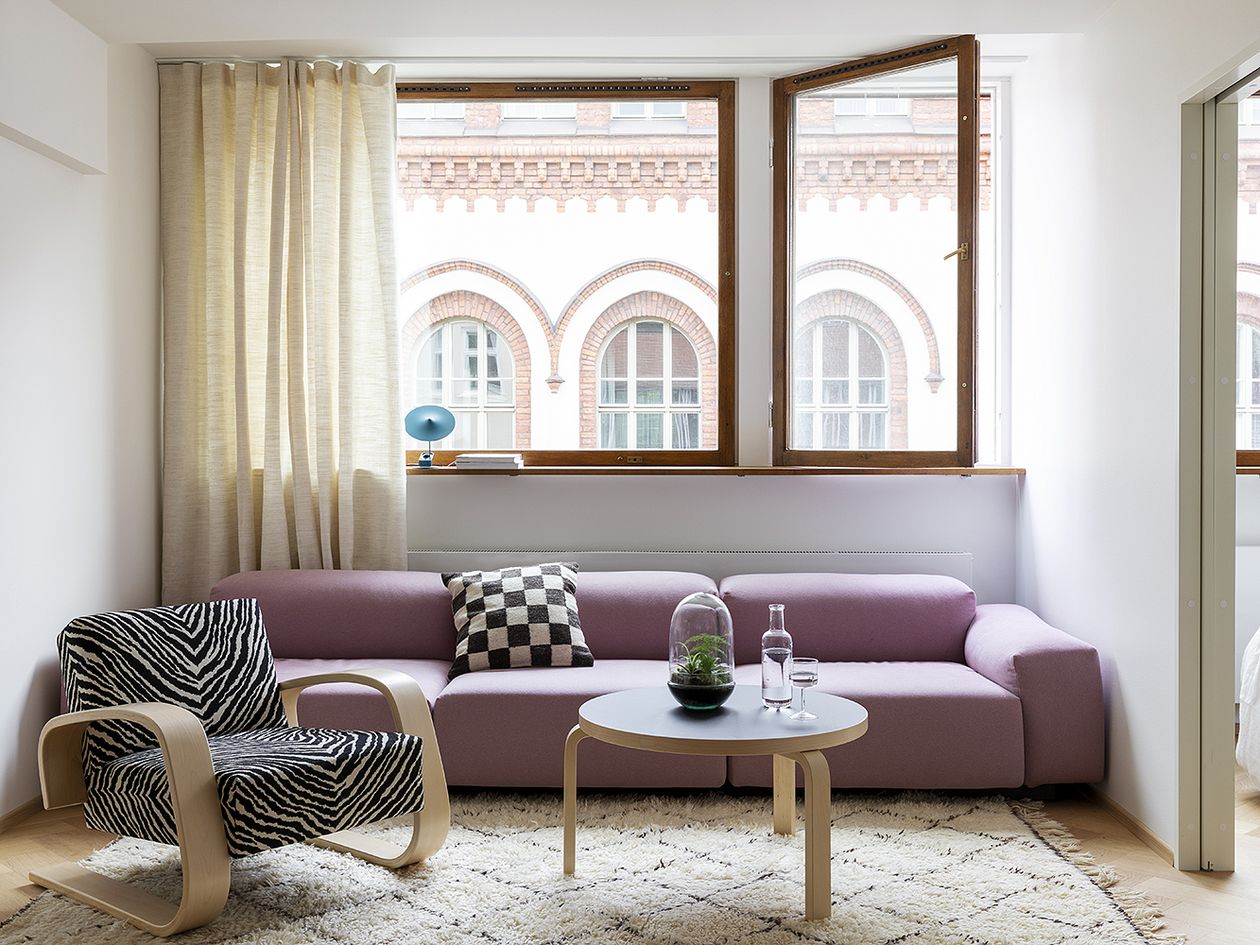 The new life of a 1970s office building
Newil&Bau is currently working on a new project, 76&Piha, at Mannerheimintie 76 in Helsinki. The project involves transforming a former office building from the 1970s into a modern residential building. The main architect of the project is Mika Penttinen, who began his career in 1971 in the architectural office of Matti Hakala, the original designer of the building.
"When we start a new project, we typically choose an architect through an ideation competition, where we ask for architectural proposals that respect the identity of the area. In 76&Piha, some proposed to partially or completely demolish the building, but Mika Penttinen's suggestion was to use the original building as a starting point while highlighting the identity of the surrounding area and the Taka-Töölö district in general," says Newil&Bau's CEO Petri Ylivuori.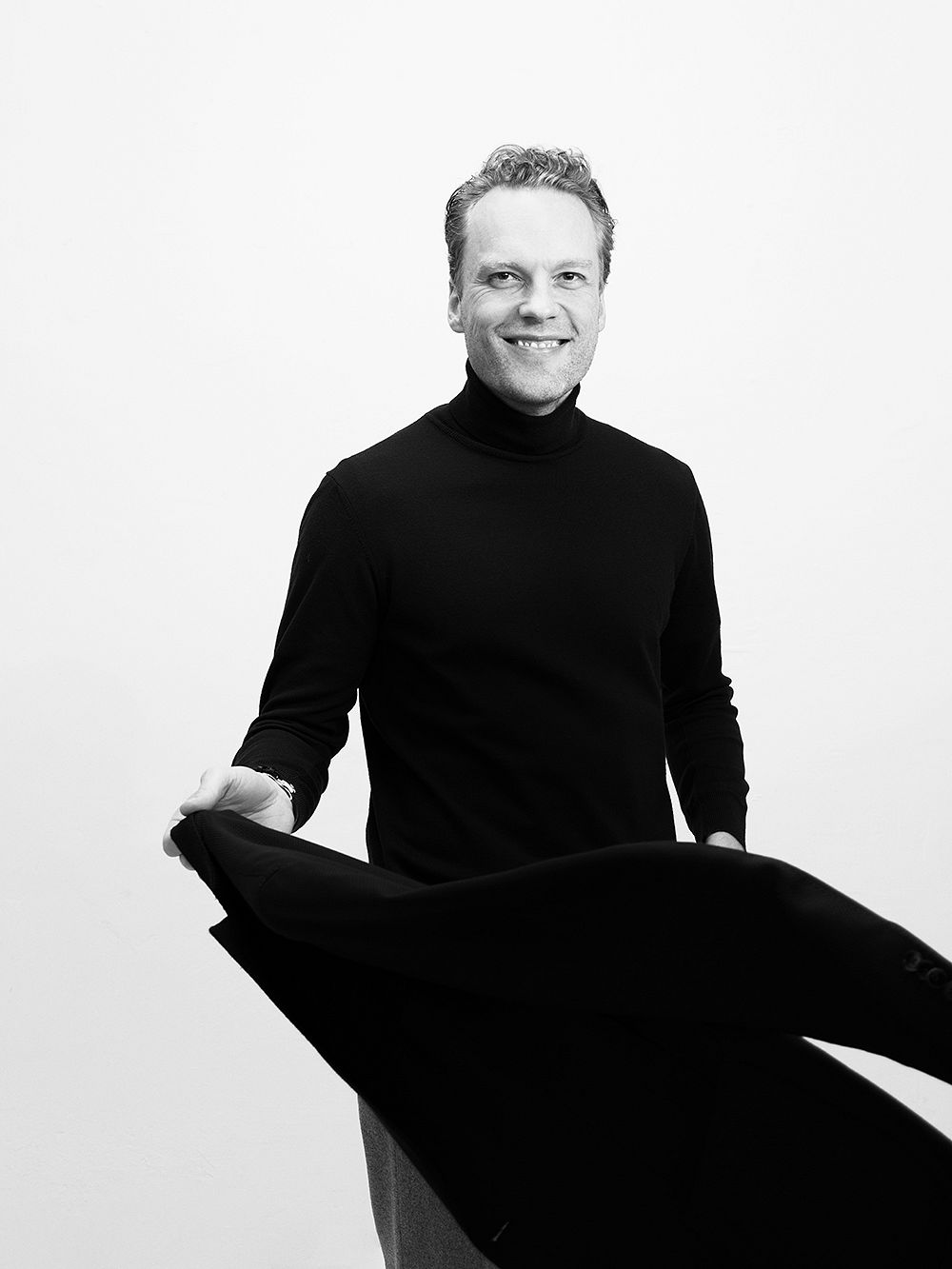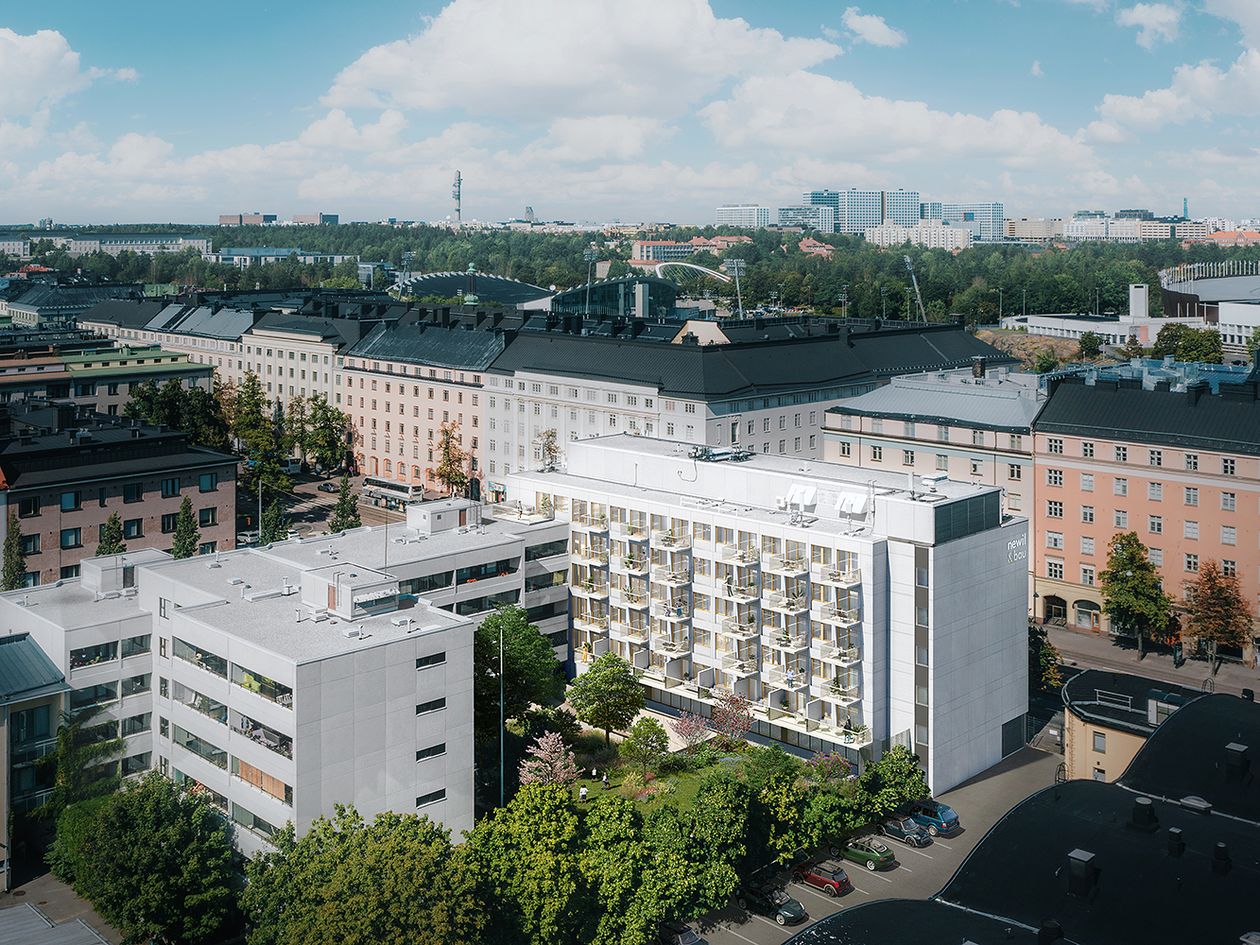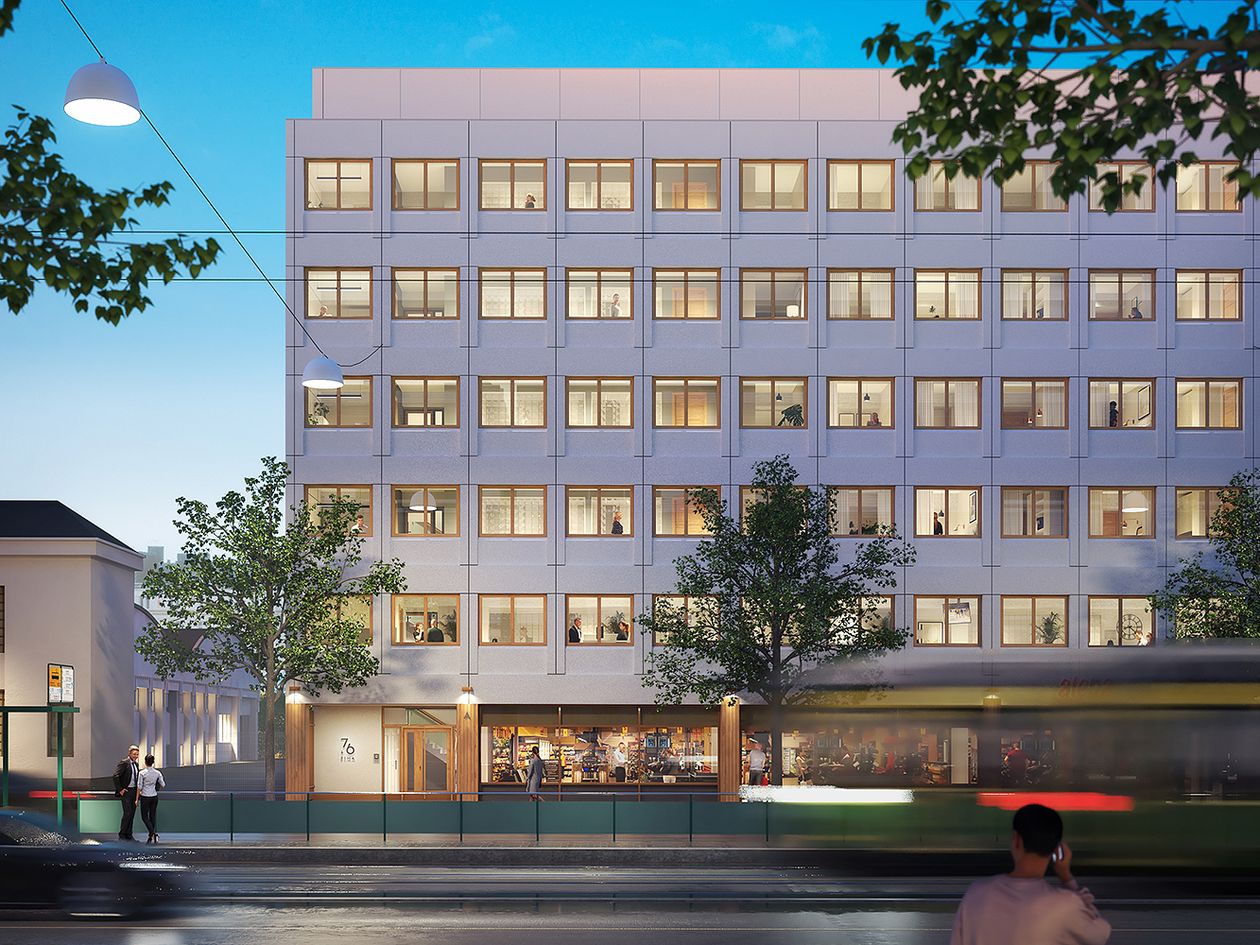 With its typical 1970s aesthetics, the office building follows modular construction, which makes it easy to balance the sizes of the apartments. The starting point of the design is to combine the original structure with today's housing solutions.
"As part of the renovation, the building's facade will be cleaned and restored to its original glory, and the windows, interiors, and technology will be updated to meet new construction standards. The building's unique industrial-style details, such as parts of the structure, columns and bars, will be left visible."
"The carbon footprint of 76&Piha's construction is almost two-thirds smaller compared to an entirely new building."
One of Newil&Bau's goals is to have a significantly smaller carbon footprint compared to conventional residential construction. A smaller carbon footprint is made possible by optimized design solutions and resource-saving material choices, as well as by preserving old structures whenever possible.
"The carbon footprint of 76&Piha's construction is almost two-thirds smaller compared to an entirely new building, as we were able to preserve almost all of the large emission-causing parts, such as foundations, structure, facade and roof," says Ylivuori.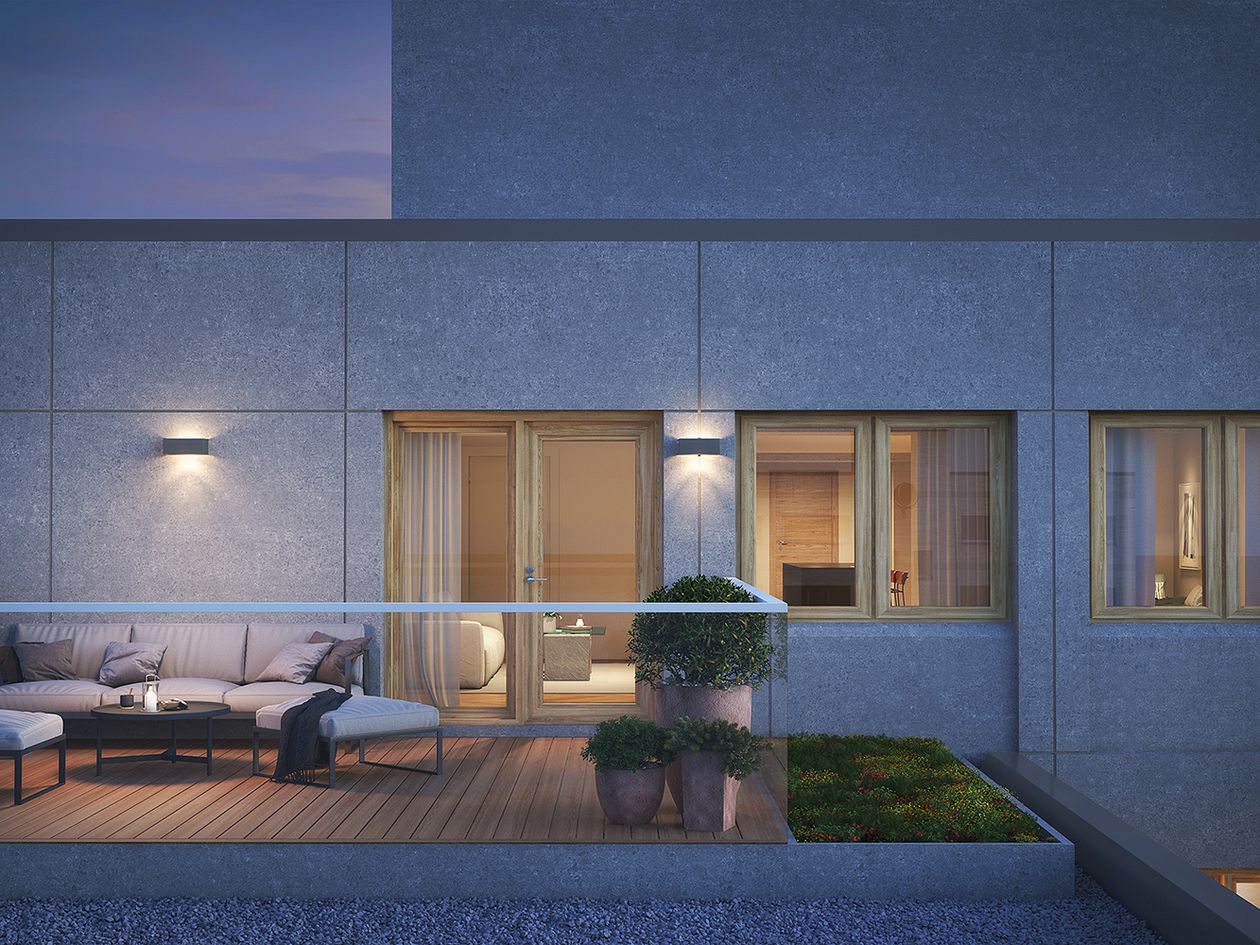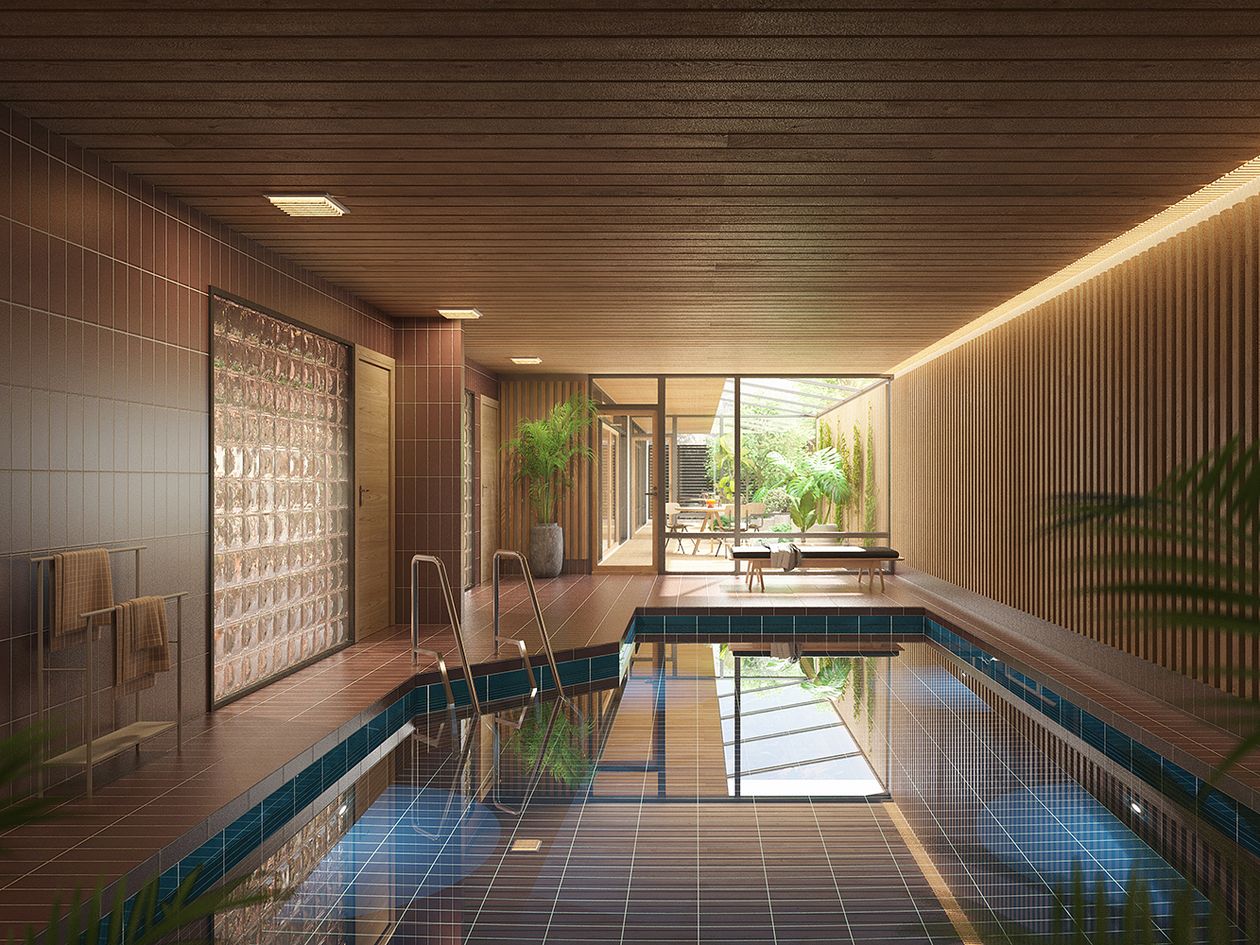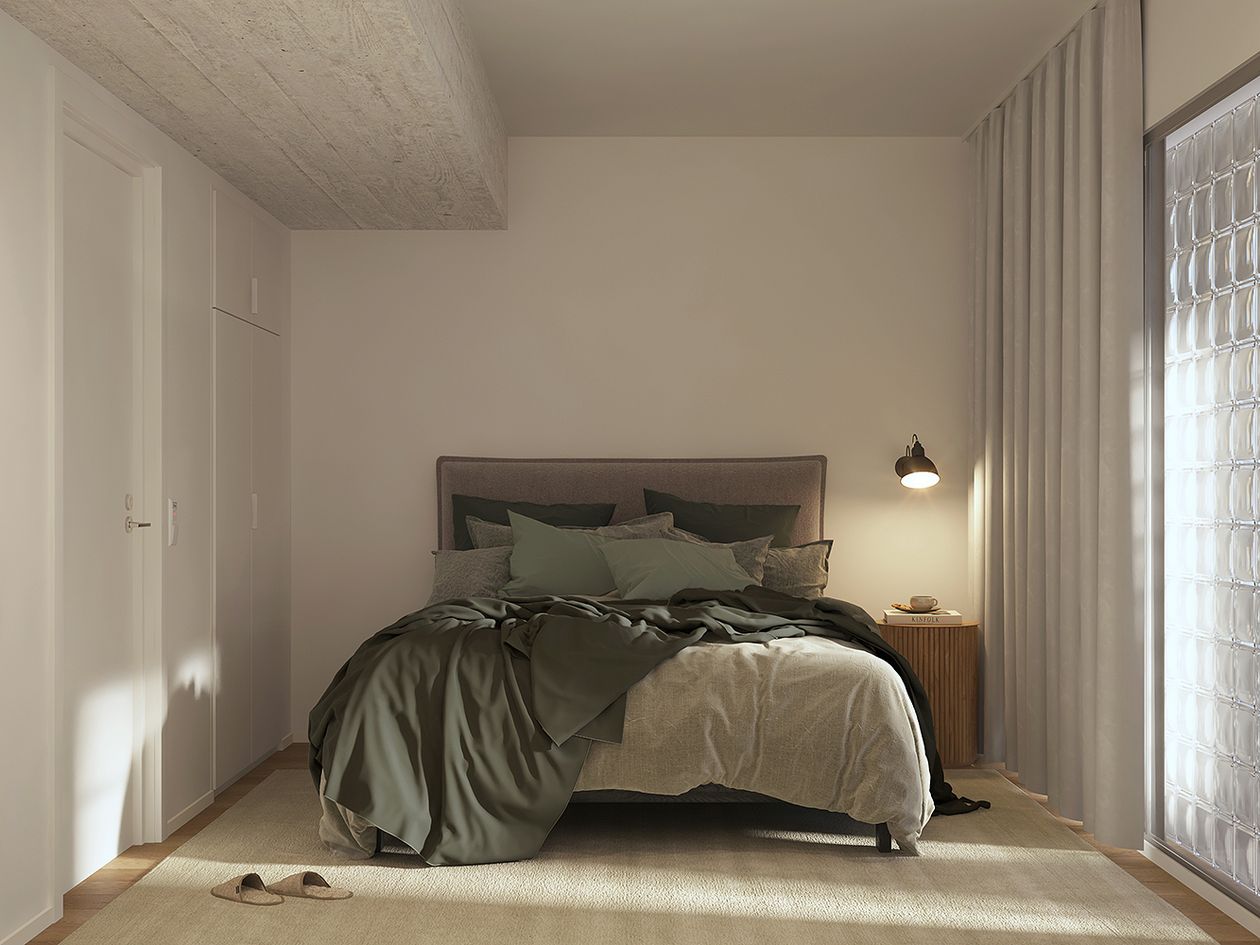 Curated by interior design professionals
In all Newil&Bau homes, special attention is paid to kitchen and bathroom concepts created by interior architects, as well as functionality and overall appearance and details of the apartments. The final look of the sites is perfected by landscape architects, who make sure that the outdoor areas are lush and nicely lit.
Residents will be able to choose their preferred color and material palette from pre-curated choices, and 3D modelings help visualize and furnish the space. Finnish Design Shop's interior design service Studio designed a 3D model for one of the four-room apartments in 76&Piha.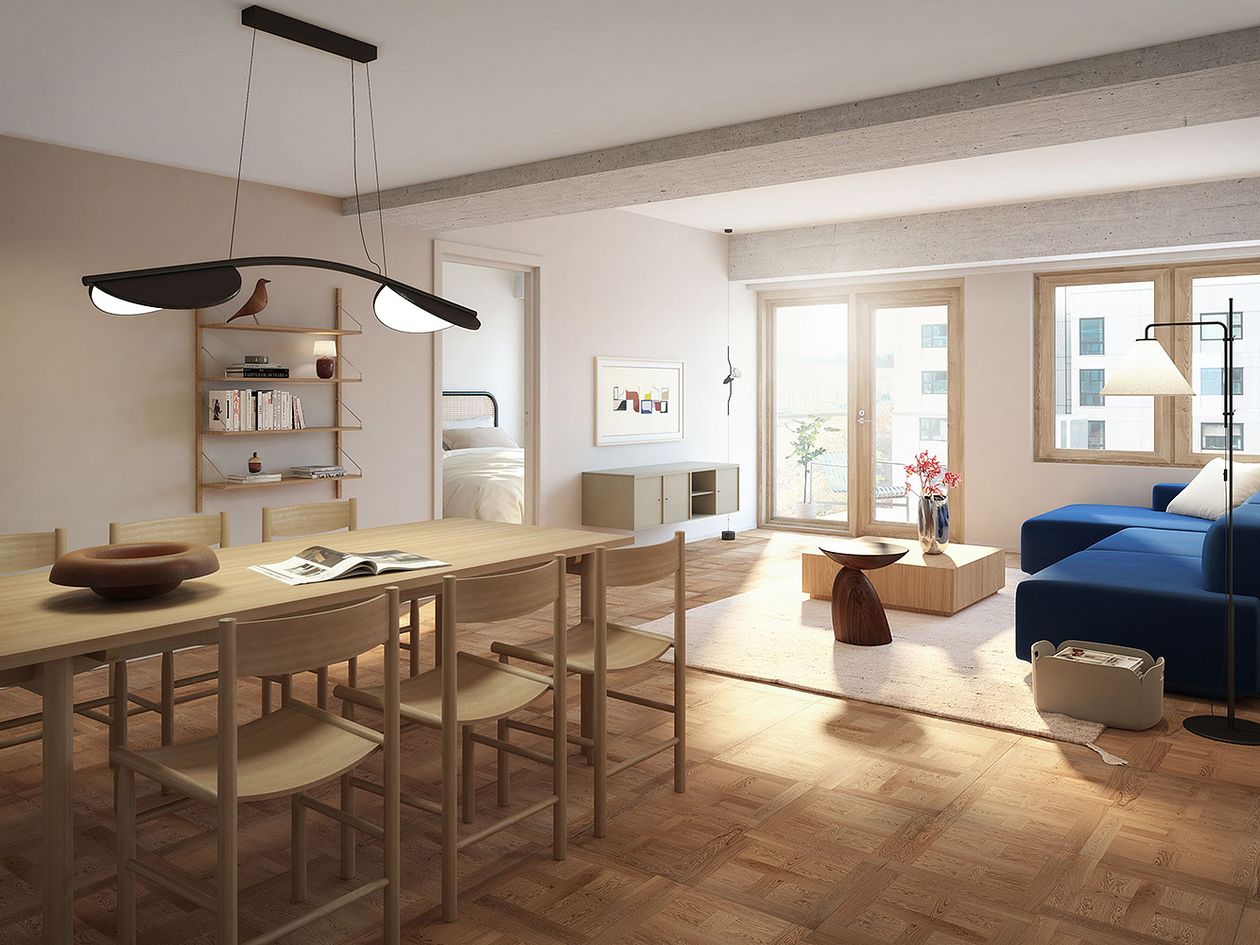 "We aimed at creating an elegant urban interior that complements the architecture and adds a personal touch to it, drawing references from the industrial details of the building and the lush inner courtyard," explains interior architect Maija Rasila from Finnish Design Shop Studio.
"We envisioned an apartment for residents who enjoy culture, Scandinavian design, art, and urban life. Our furniture choices are directed at people who appreciate sustainability, natural materials and durable furniture."
Finnish Design Shop Studio specializes in interior solutions for private homes. Studio's interior design professionals also assist in selecting colors and materials for furniture. "We wanted to keep the palette natural and subdued while having some pops of color to it: the light flooding in from the windows beautifully highlights the dark blue sofa and other small color accents in the interior," Rasila says.
• Read the story: Finnish Design Shop Studio offers professional help with decorating your home >
Innovative and timeless housing
The identity and existing architecture of each area are the starting point for Newil&Bau when launching new projects. This does not mean that buildings should not stand out from their surroundings – instead, a well-designed building is in balance with its environment but also brings something new to it.
For example, Steven Holl's Meander house by the Töölönlahti Bay is an exceptionally distinctive and eye-catching building, which still blends seamlessly with its surrounding buildings and natural forms.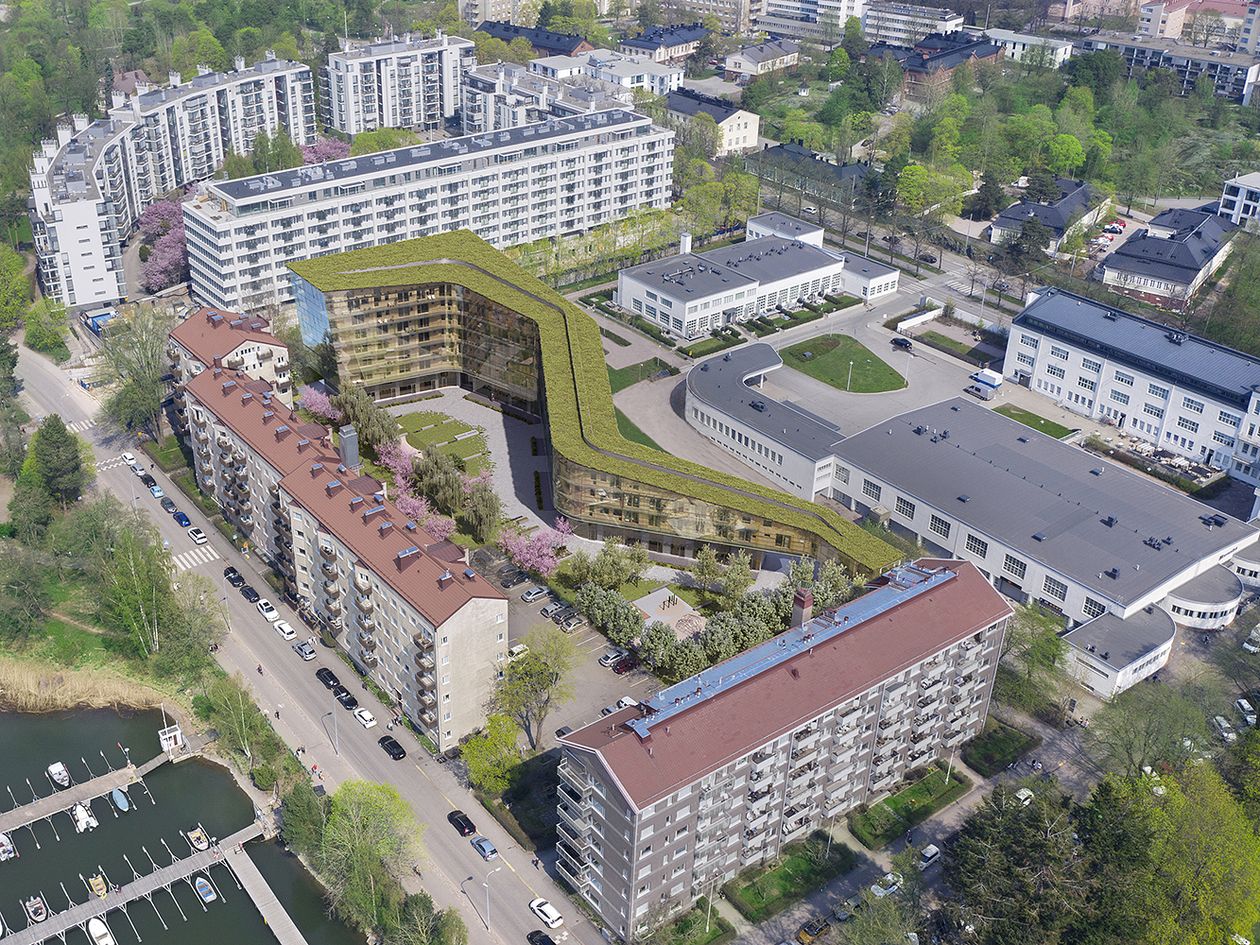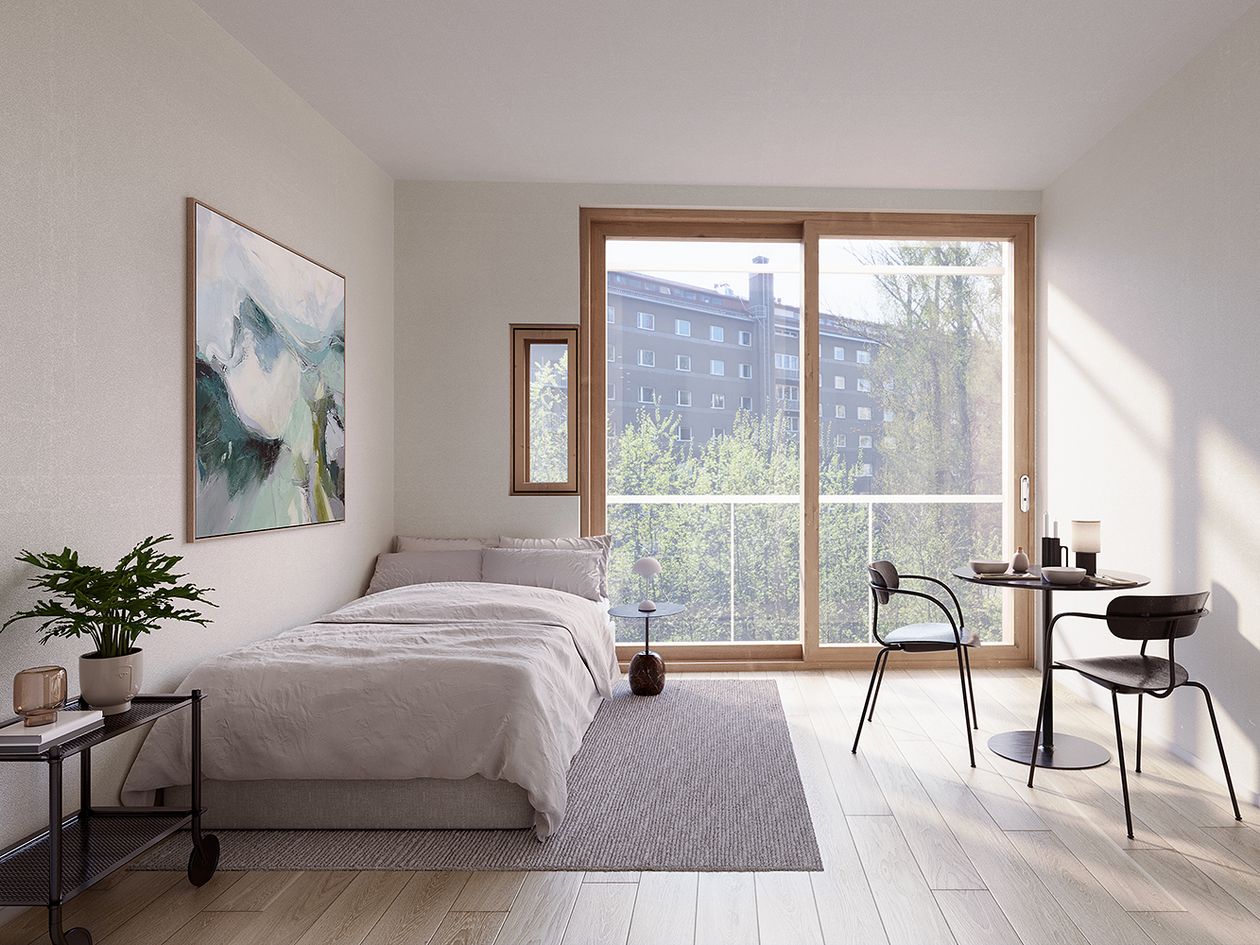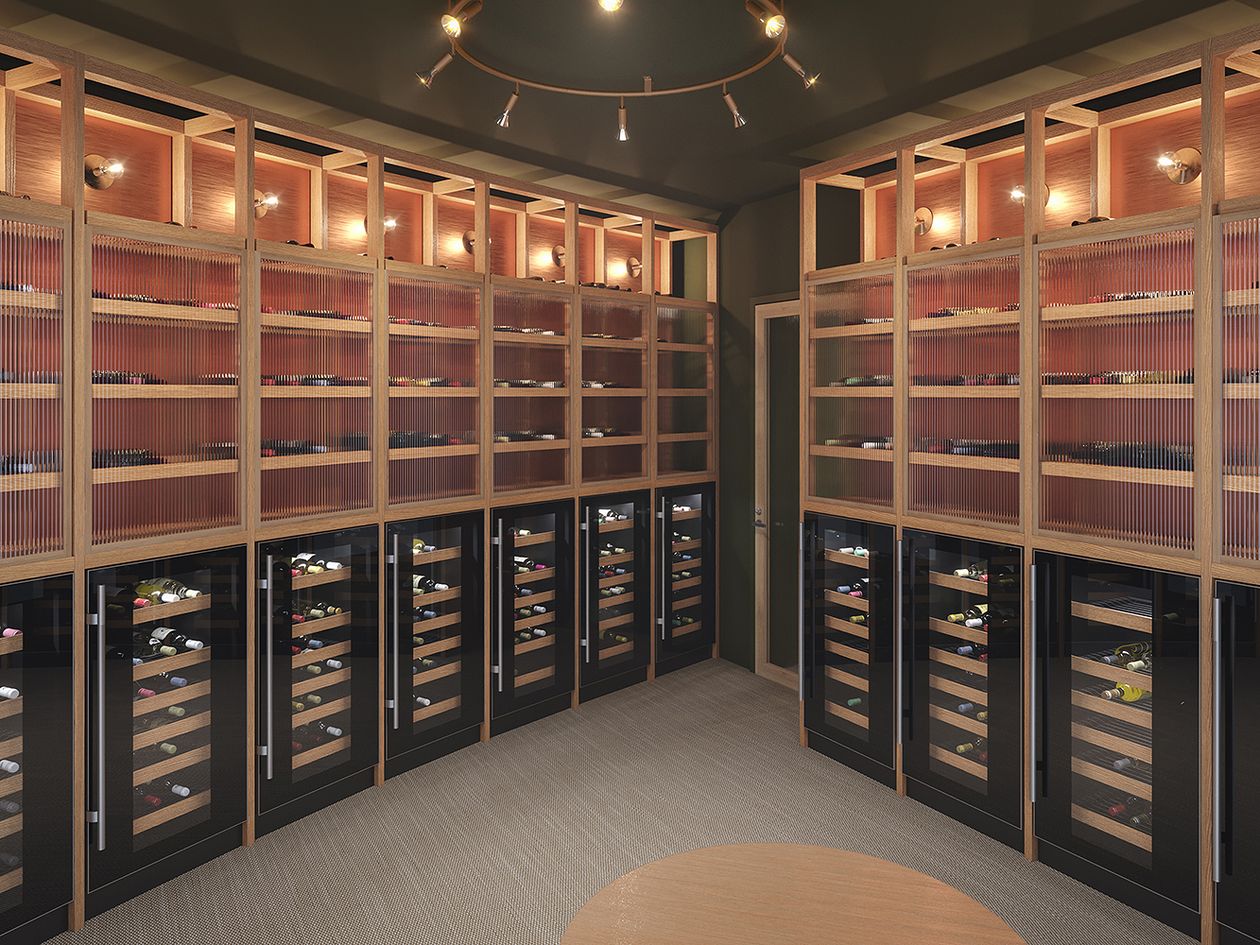 Similarly to 76&Piha, Alvar Aalto's Insinööritalo (Engineer House) in the Punavuori district was originally designed for office use. The building, which was completed in 1951, originally housed the office of the Finnish Engineers' Association and during the 1950s, Aalto's own architectural firm operated in the building.
• Read the story: Meander housing is architect Steven Holl's tribute to Alvar Aalto >
Insinööritalo also served as the studio of the first Finnish television channel, Tesvision – and in 1967, a Jimi Hendrix performance was recorded there. The building has also been used as a movie theater, restaurant and nightclub. In 1997, the building and its original interior decor were severely damaged by arson.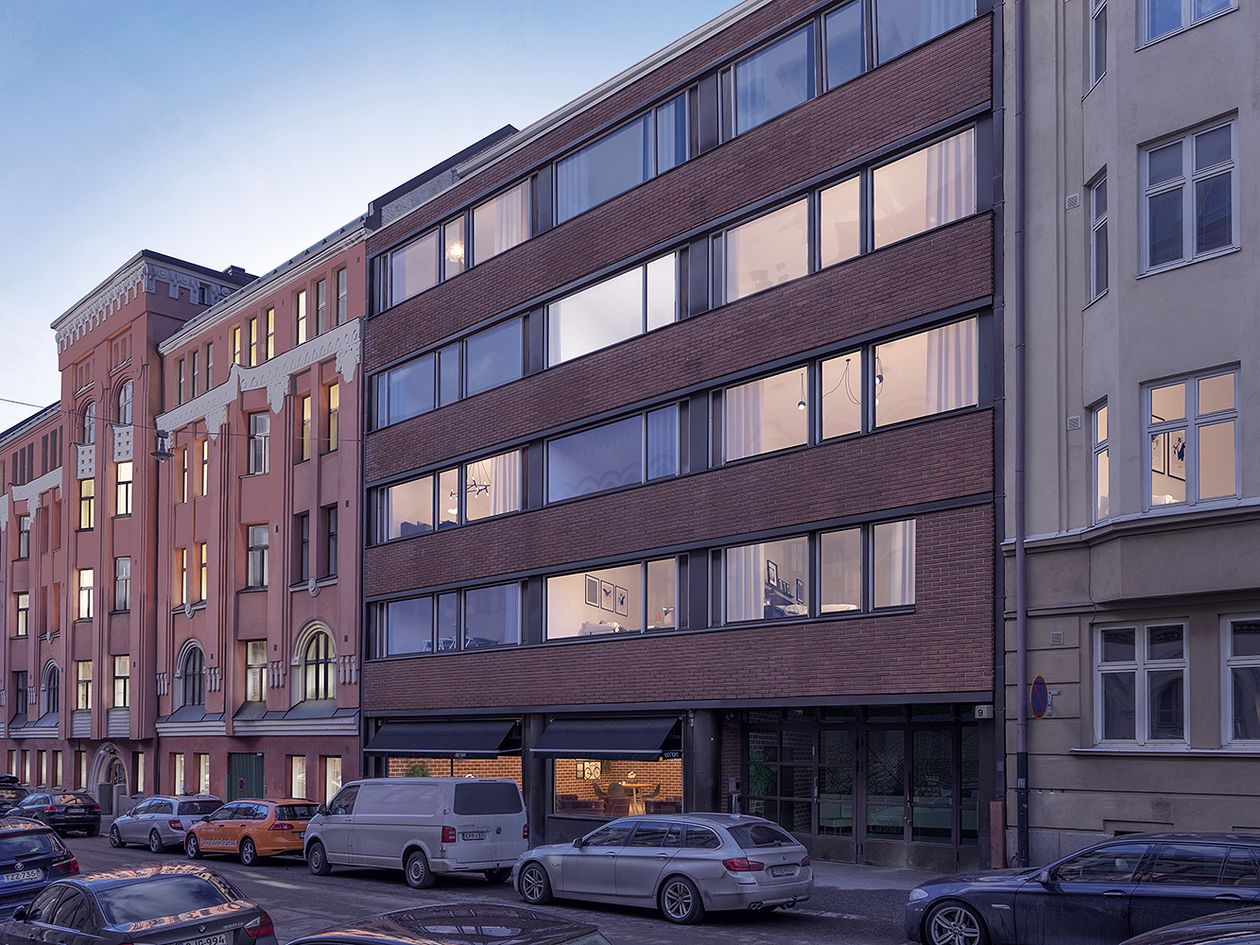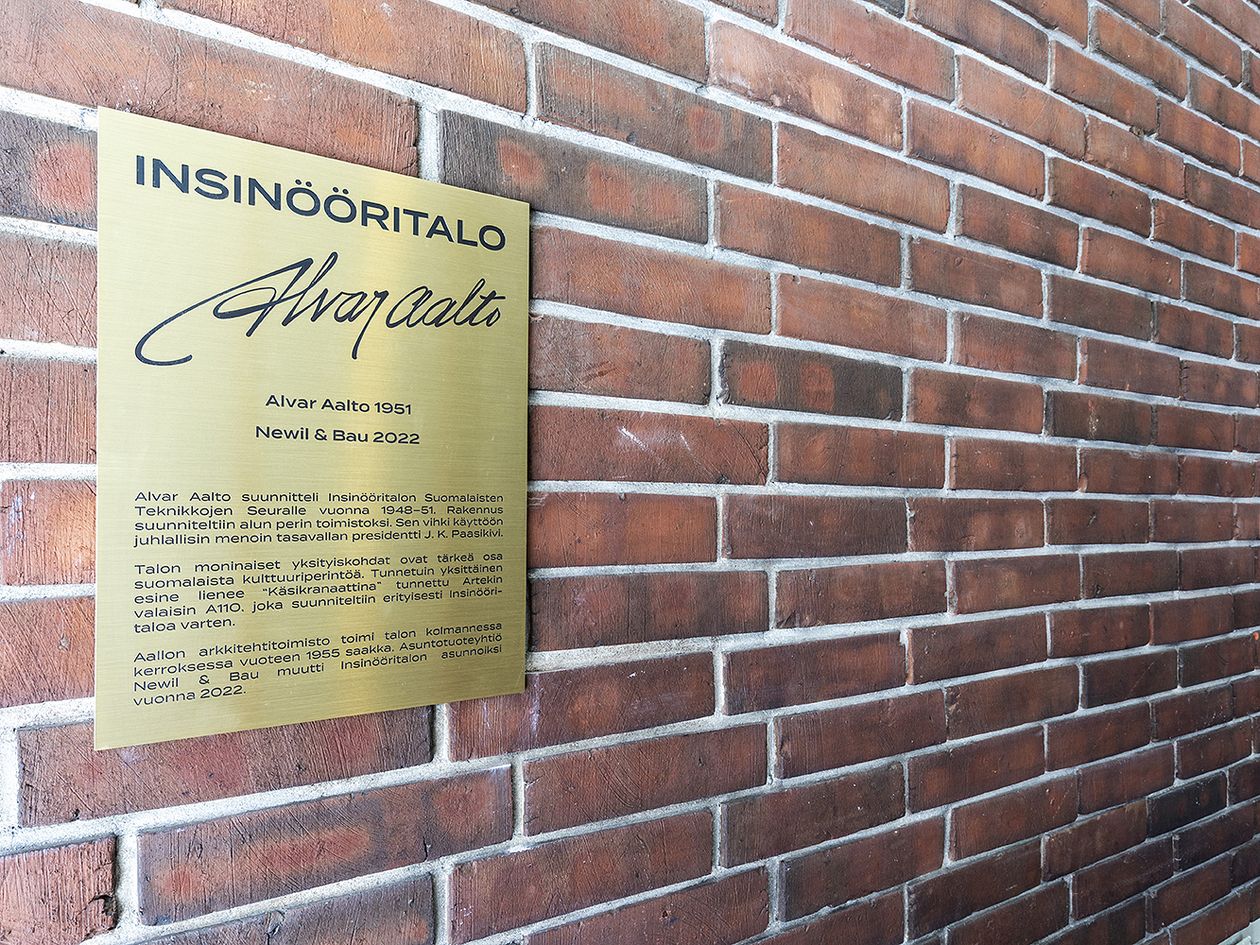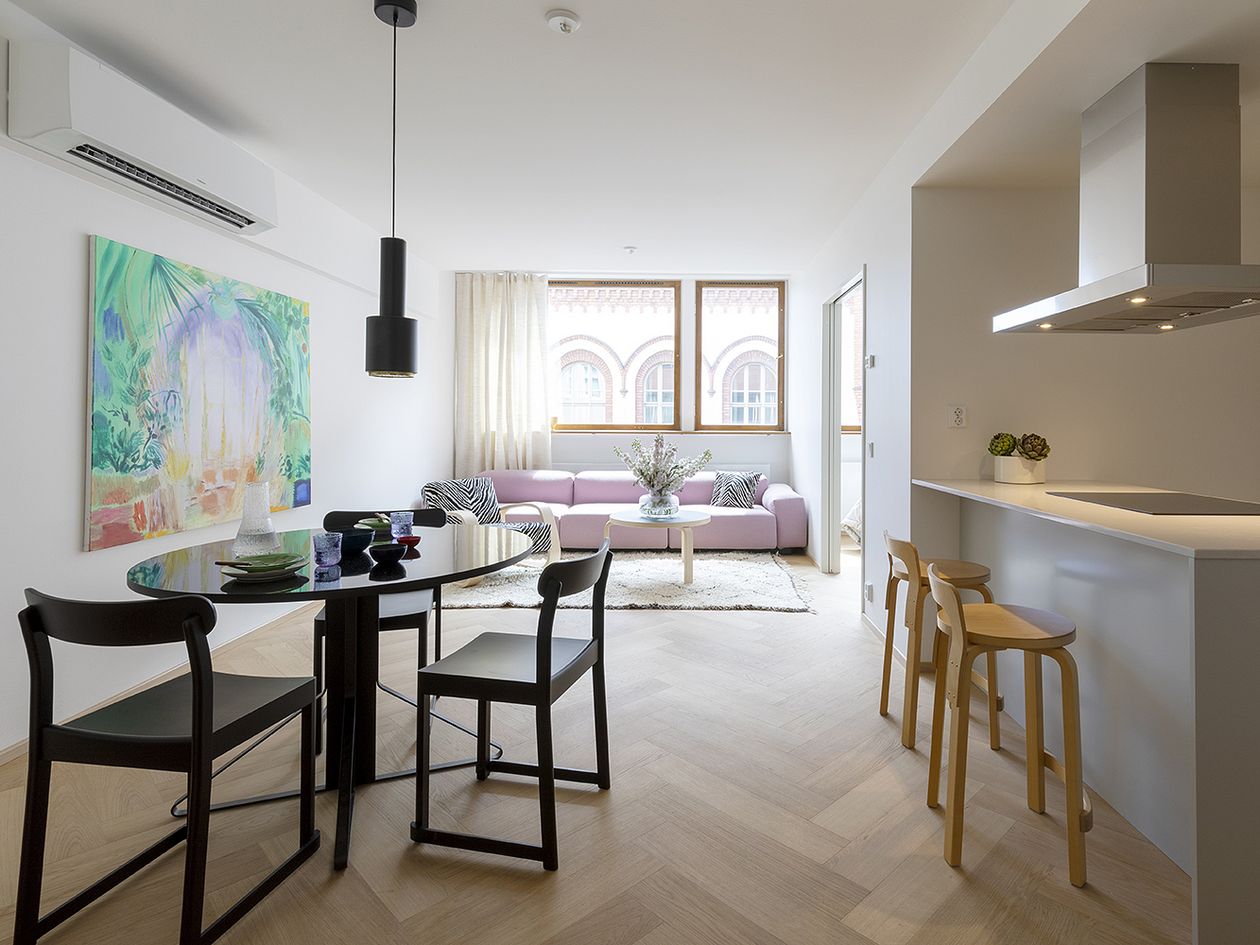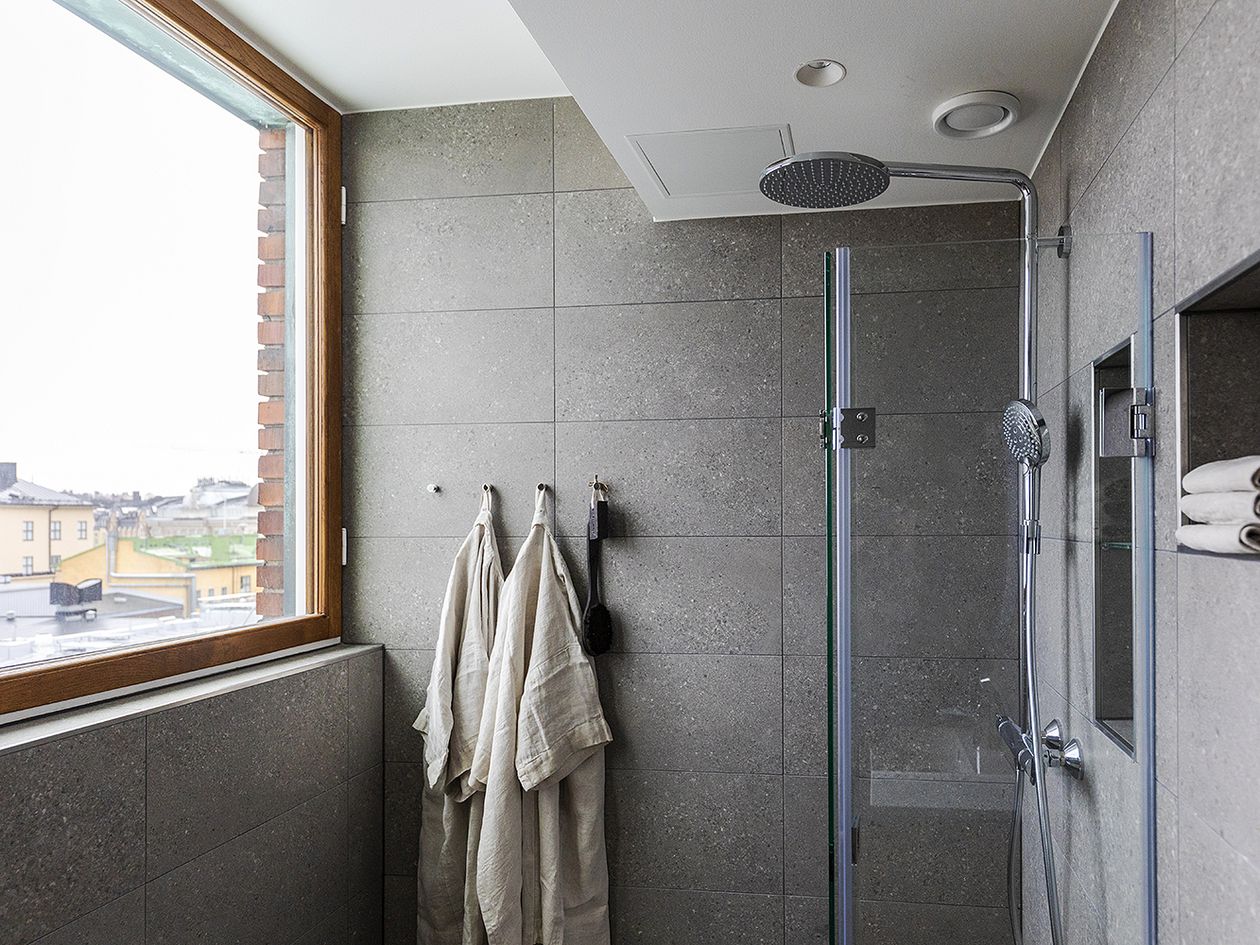 Renovated in collaboration with the Finnish Heritage Agency and Alvar Aalto Foundation, Insinööritalo now consists of 18 apartments with sizes varying from studios to a four-room penthouse apartment. The focus was on preserving and restoring as much old as possible: the original main staircase and brass-edged granite mosaic have been preserved, and the window frames have been restored to their original appearance. The kitchens, bathrooms and flooring follow Newil&Bau's curated interior concepts.
Insinööritalo's new residents were able to move in during the summer of 2022. The next Newil&Bau sites to welcome new residents are Lehtisaaren Torni and Lehtisaaren Terassi, which will be ready in 2023. 76&Piha and Meander are scheduled to be completed during 2024.
See also:
• The Meander Collection at Finnish Design Shop >
• Newil&Bau apartments >
Text: Nora Uotila Images: Newil&Bau and Carl Bergman