Meander housing, designed by American architect Steven Holl and Newil&Bau, will be built in Töölö, Helsinki. In the meandering shape and under the green roof of the building, there will be a variety of apartments of different sizes, all sharing the beautiful light that changes with the seasons.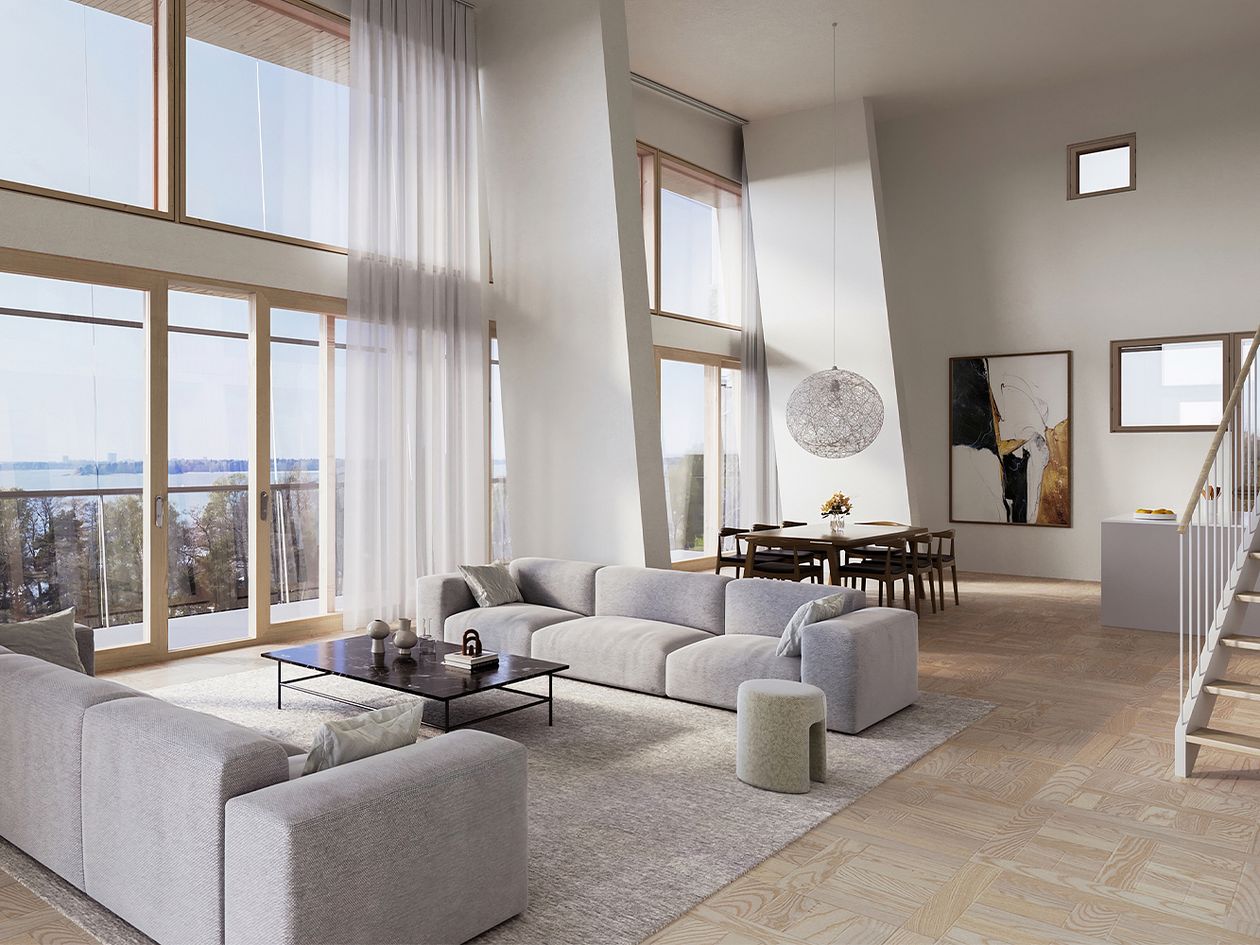 "THE ARCHITECT HAS to continuedly switch back and forth between something intuitive, something artistic, and something rational and pragmatic," Steven Holl shares his thoughts on his field. "You can't just take it from either side. That's what makes architecture to me one of the most interesting of all the arts."
The creations of Holl, who set up his architectural firm in New York in 1976, can be found not only in the United States but also to some extent in Europe. Maybe the best-known of his projects to people in Finland is right in the center of Helsinki: Kiasma, the museum of contemporary art that is made of aluminum, glass, and concrete, was completed in 1998. In Holl's work, lines move freely as in a draft, and structures seem to defy gravity and written rules. The result is wonderfully fresh and impressive architecture.
The next work by Holl in Helsinki will be in Töölö, where he has designed Meander housing, to be developed by Newil&Bau.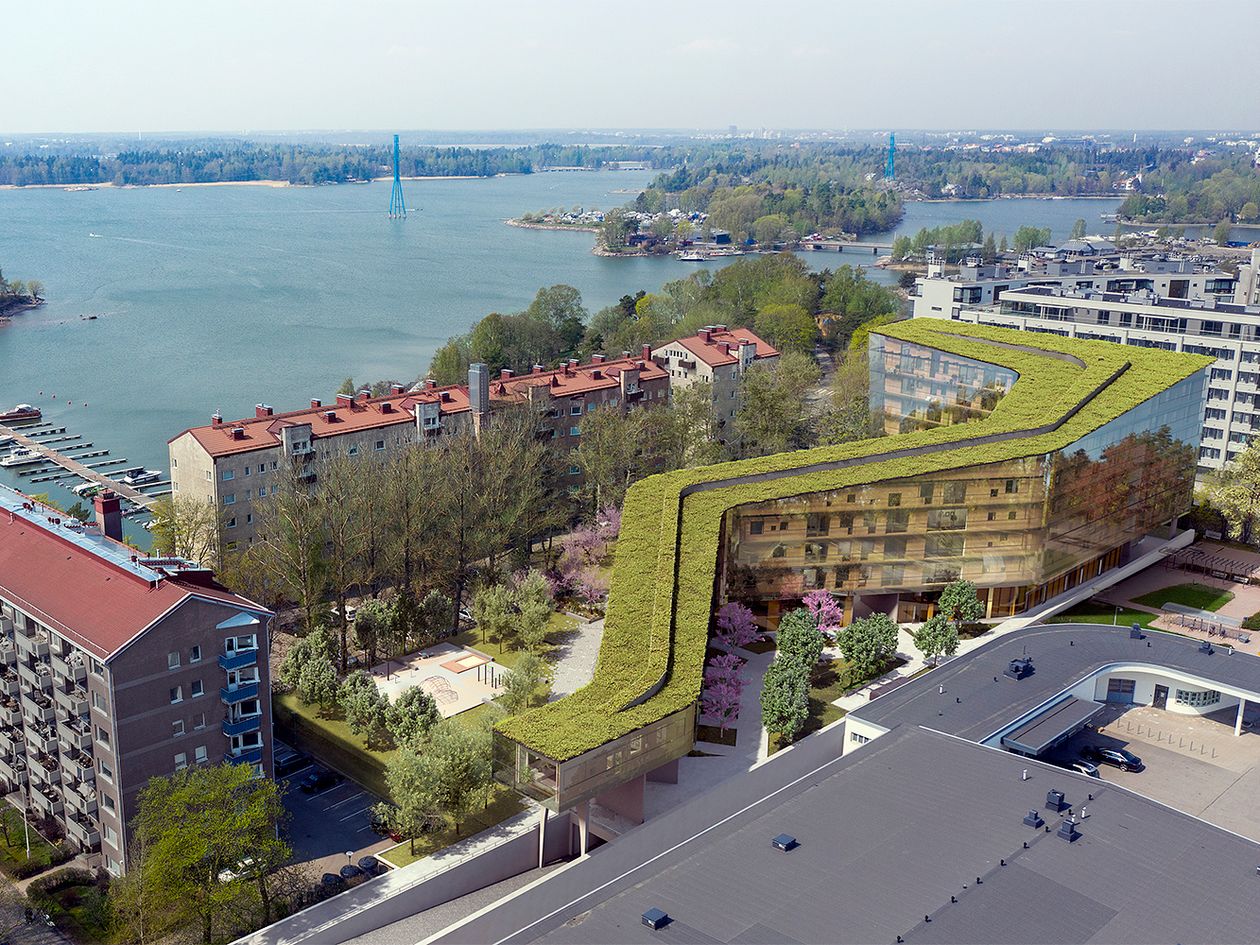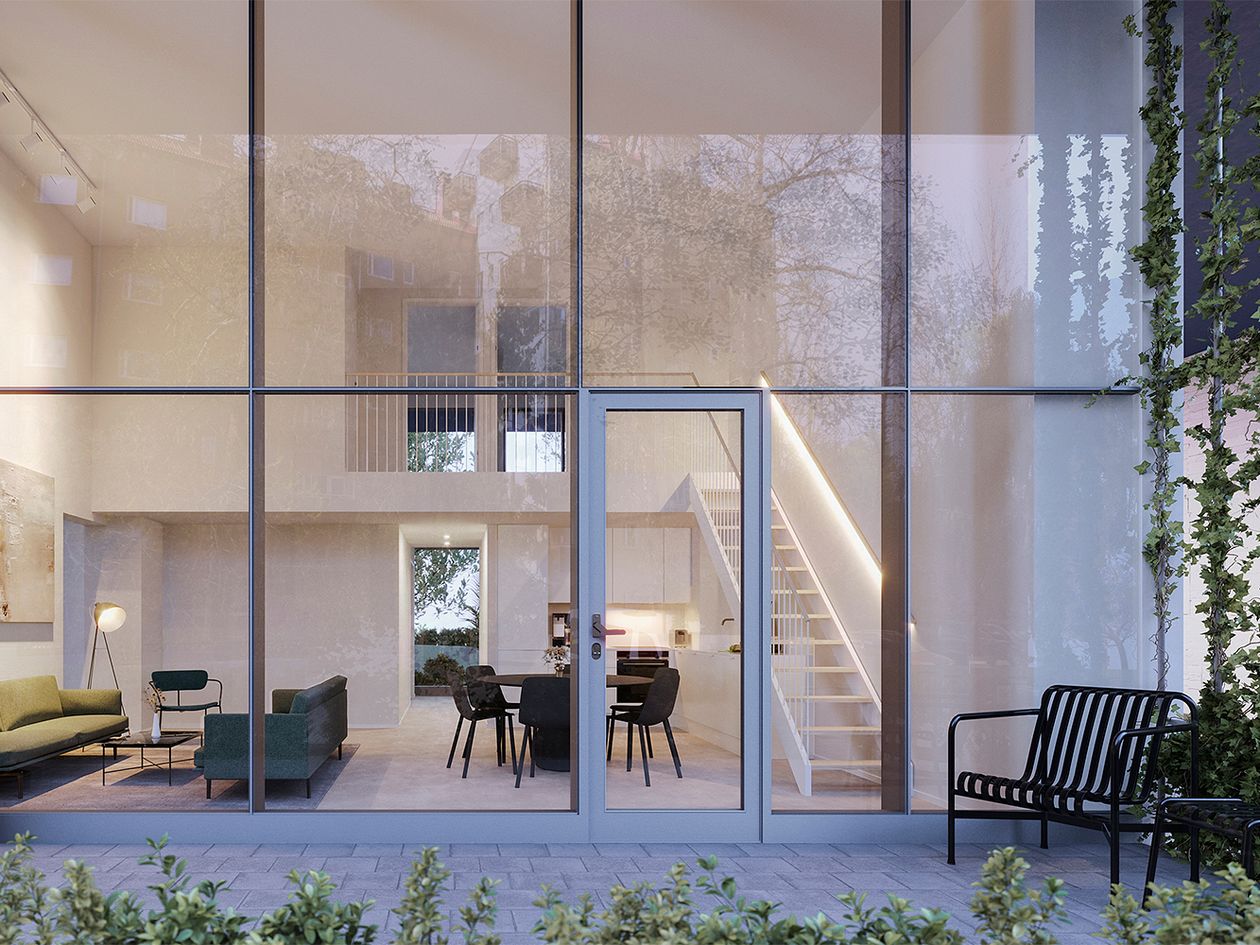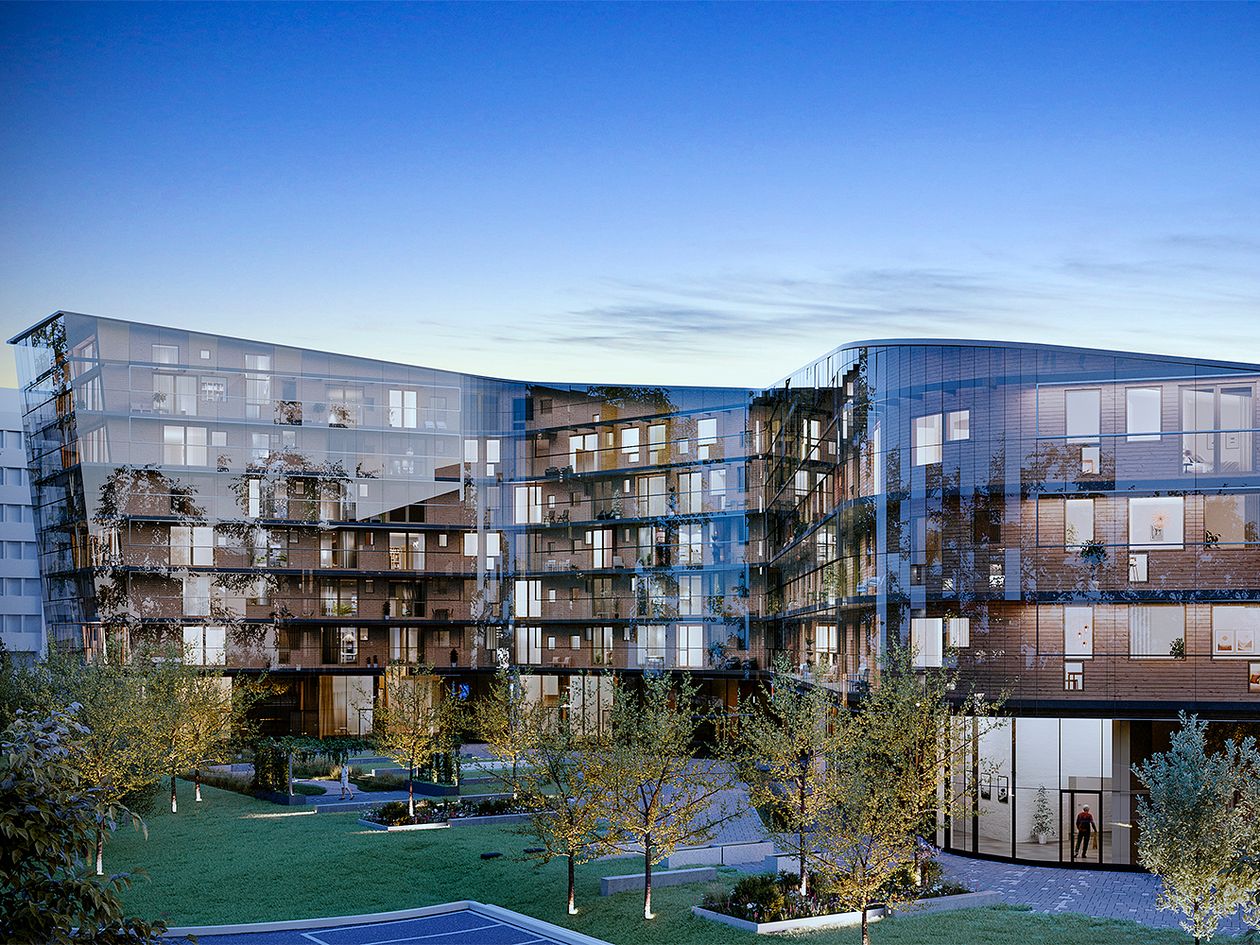 During his architectural studies, Holl learned about and fell in love with Alvar Aalto's work. He visited a building designed by Aalto as a student when we went to the library of Mount Angel Abbey in Oregon. As Holl entered the building with his father, his father said he instantly understood why his son wanted to study architecture. Later, in the 1990s, Holl travelled to Finland to see more of Aalto's work.
The light changes and travels on the surfaces of the Meander, creating an exceptional optical impression on homes and the environment.
"My work as an American architect owes a lot to him. I have every book that was ever written on Aalto and I have visited almost all of his buildings over the years," Holl says.
Meander housing fits in beautifully with its environment, its shape designed by the sun's position across the sky. The meandering shape created in the glass exterior allows light to enter all apartments.
The building is the combination of Holl's vision of statuesque and practicality and Newil&Bau's resident-oriented implementation.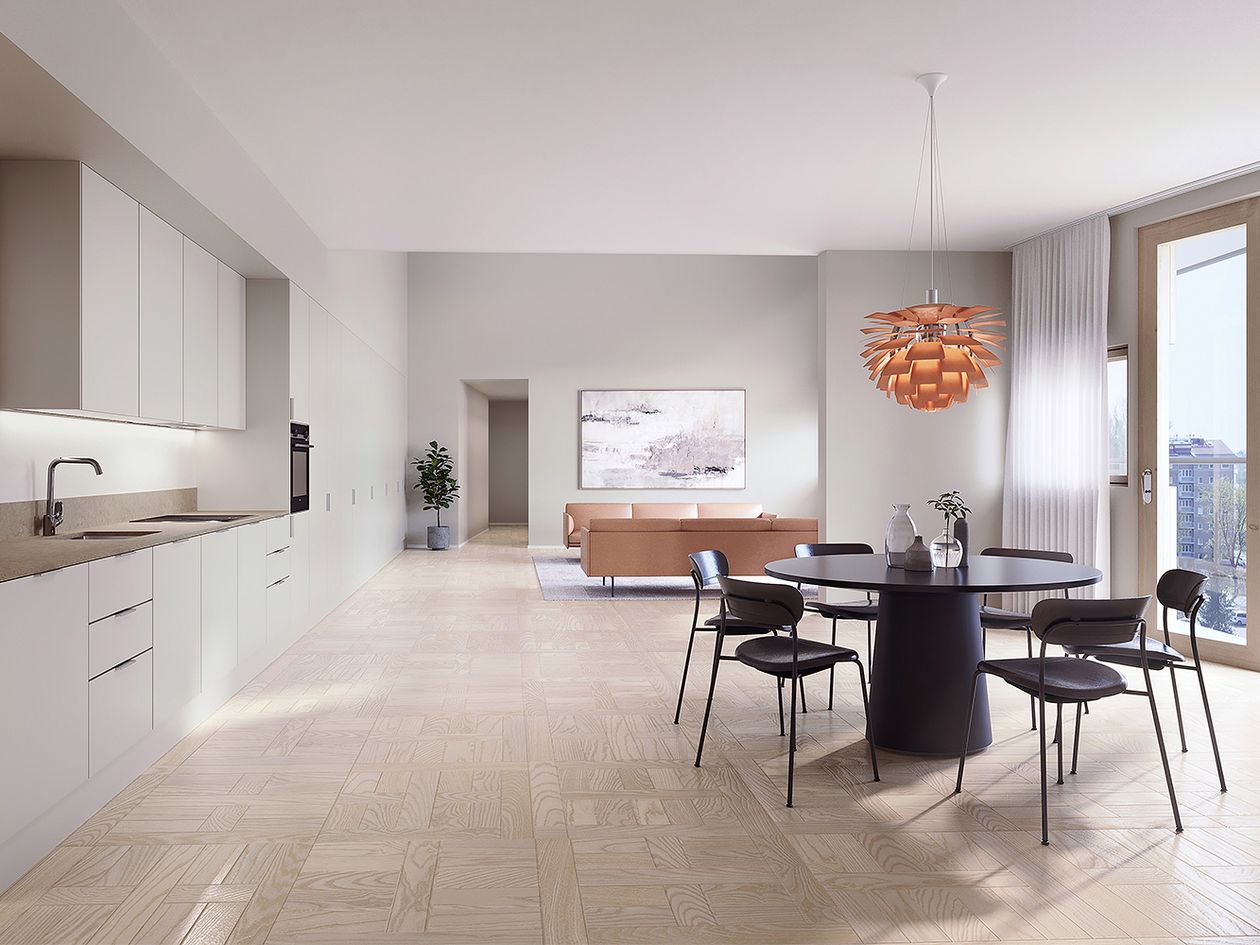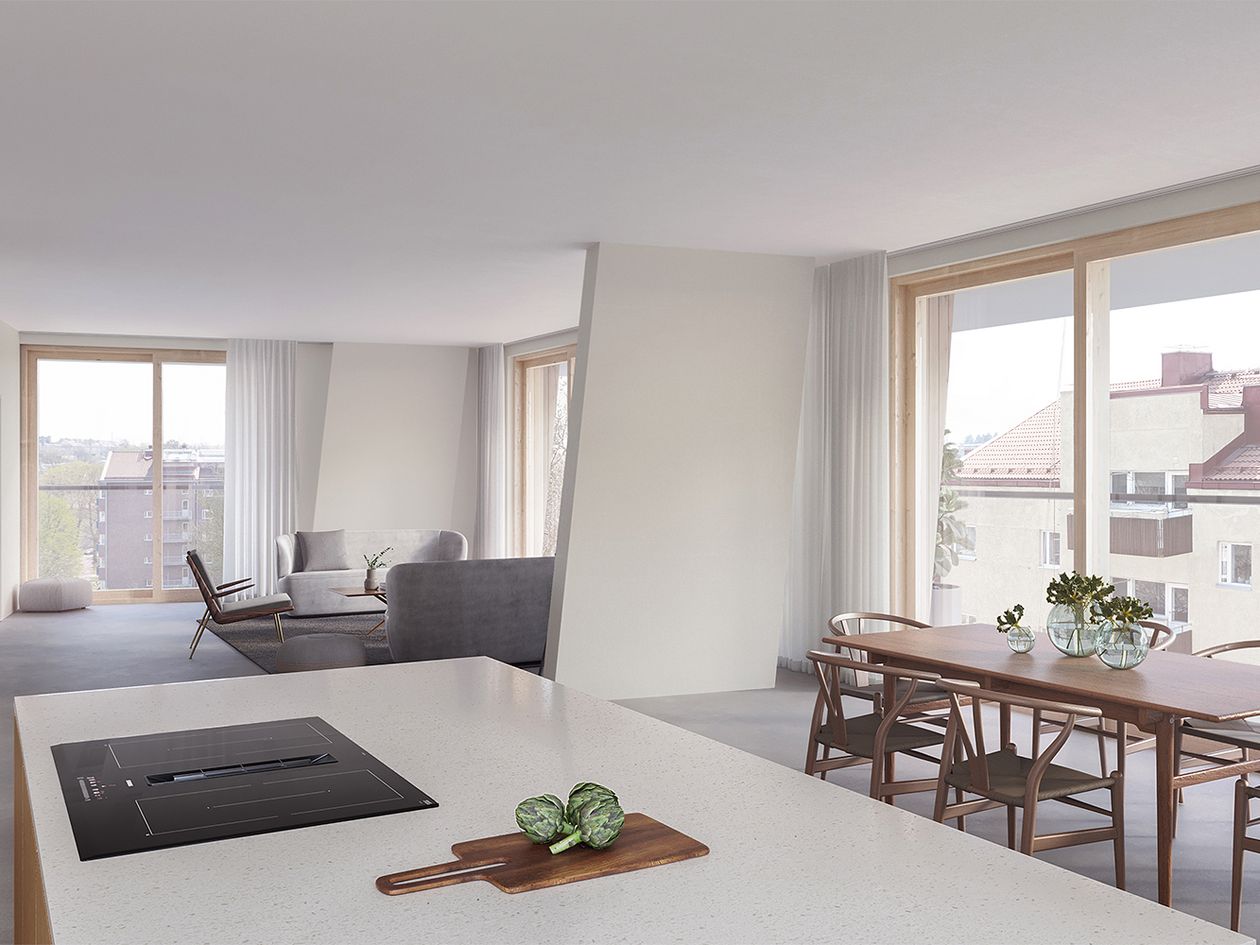 Holl uses natural light with a steady hand. Considering the northern location of Finland in particular, it is by no means easy to ensure that light enters the interiors of all the apartments, as during the darkest part of the year sunlight hits the building almost horizontally.
"I've been to Finland all times of the year. I know what it's like to be at the midnight sun and I've been there when the sun doesn't even seem to rise," he describes.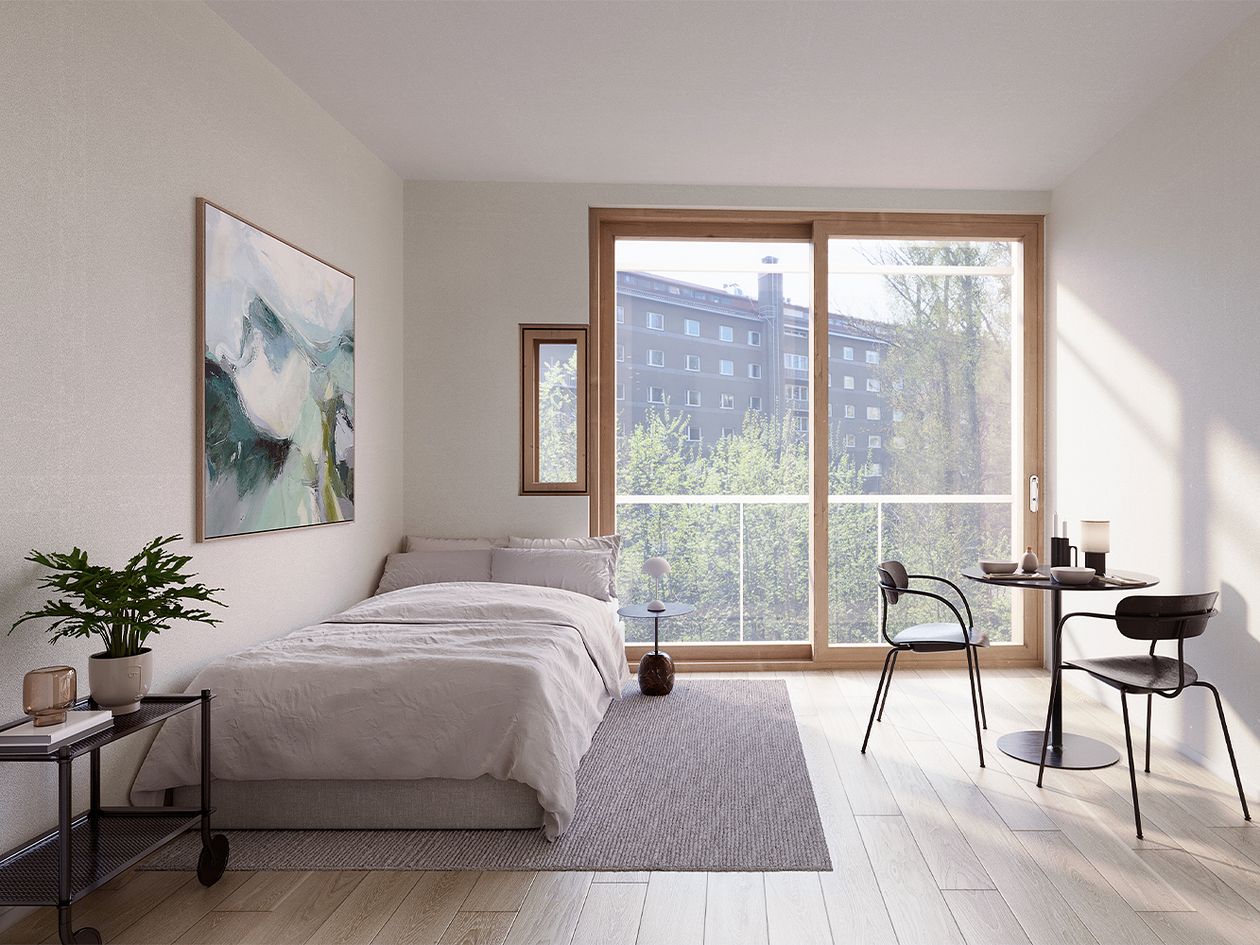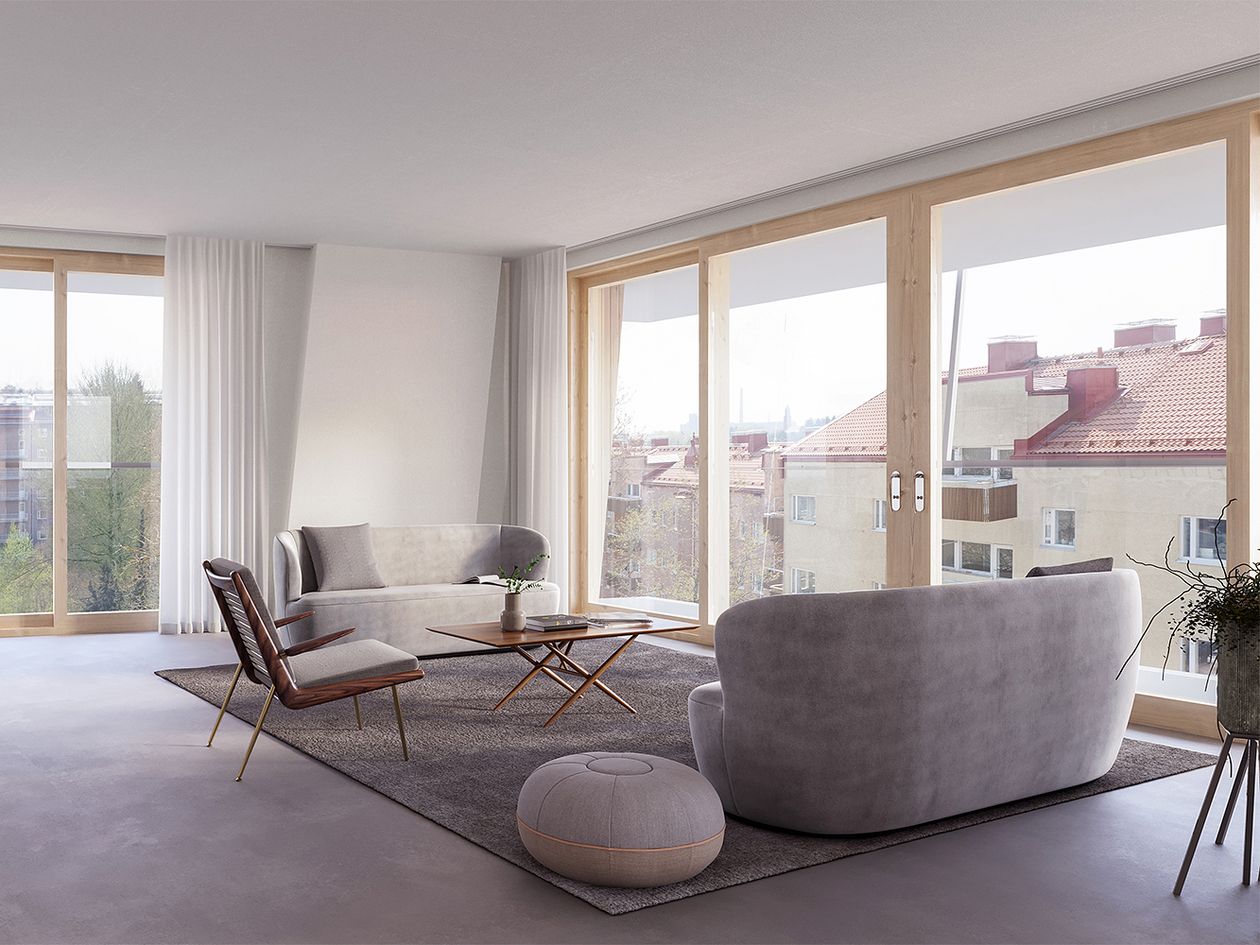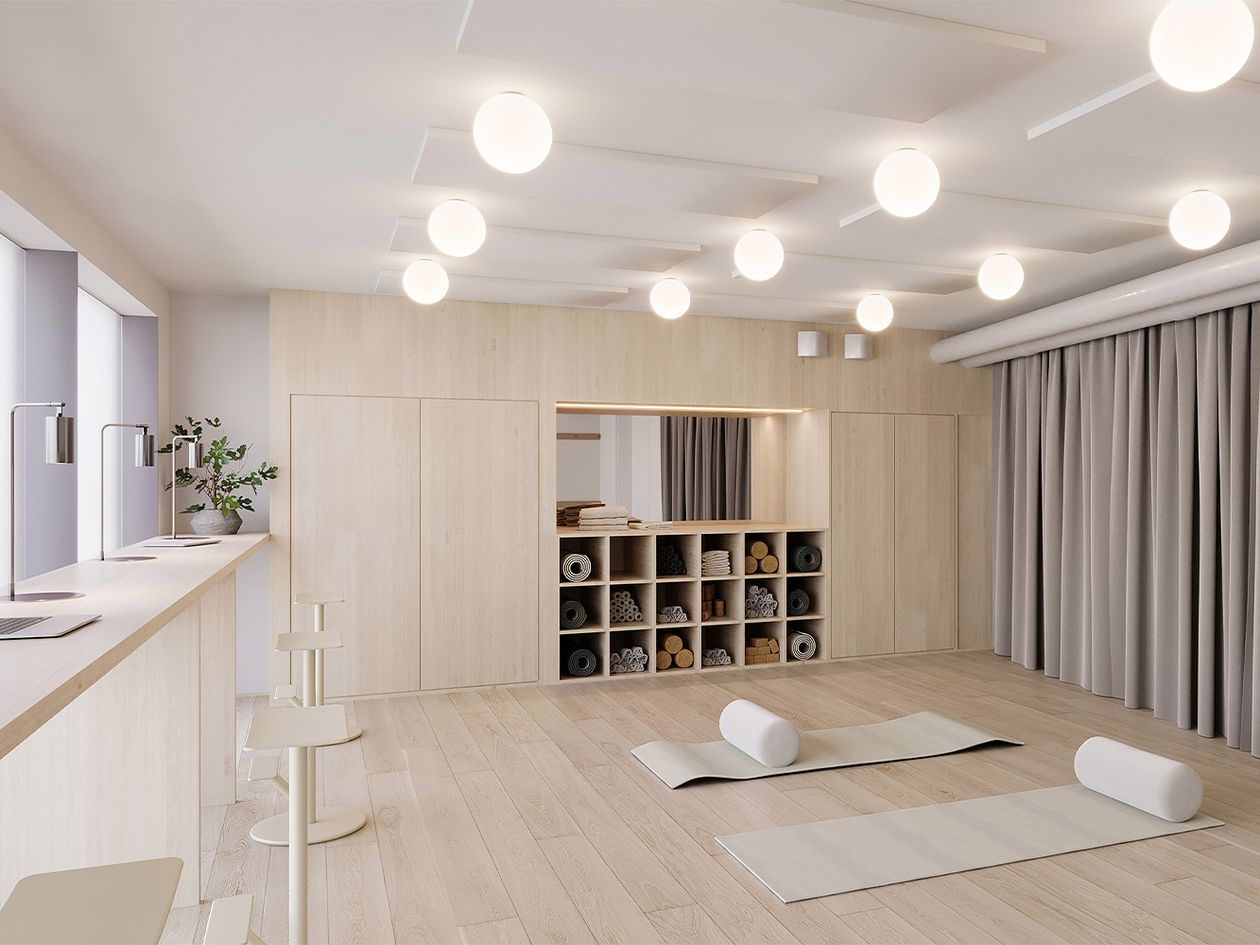 Light changes constantly, depending on the time of day and time of year, and apartments in Meander housing find beautiful variation with it. "In a way this building is my connection to Alvar Aalto because I think there's an artistic intensity to it as well as the pragmatic and functional aspect," Holl says.
Meander housing is modern but not stylistically limited to any particular period. The first drafts of the building were made already in 2006, and they are in essence unchanged.
"My work is not about the style, it's about the place and the views and the climate and the culture. This project is like a piece of sculpture in tune with how Alvar Aalto worked: the synthesis of the arts," Steven Holl sums up.
---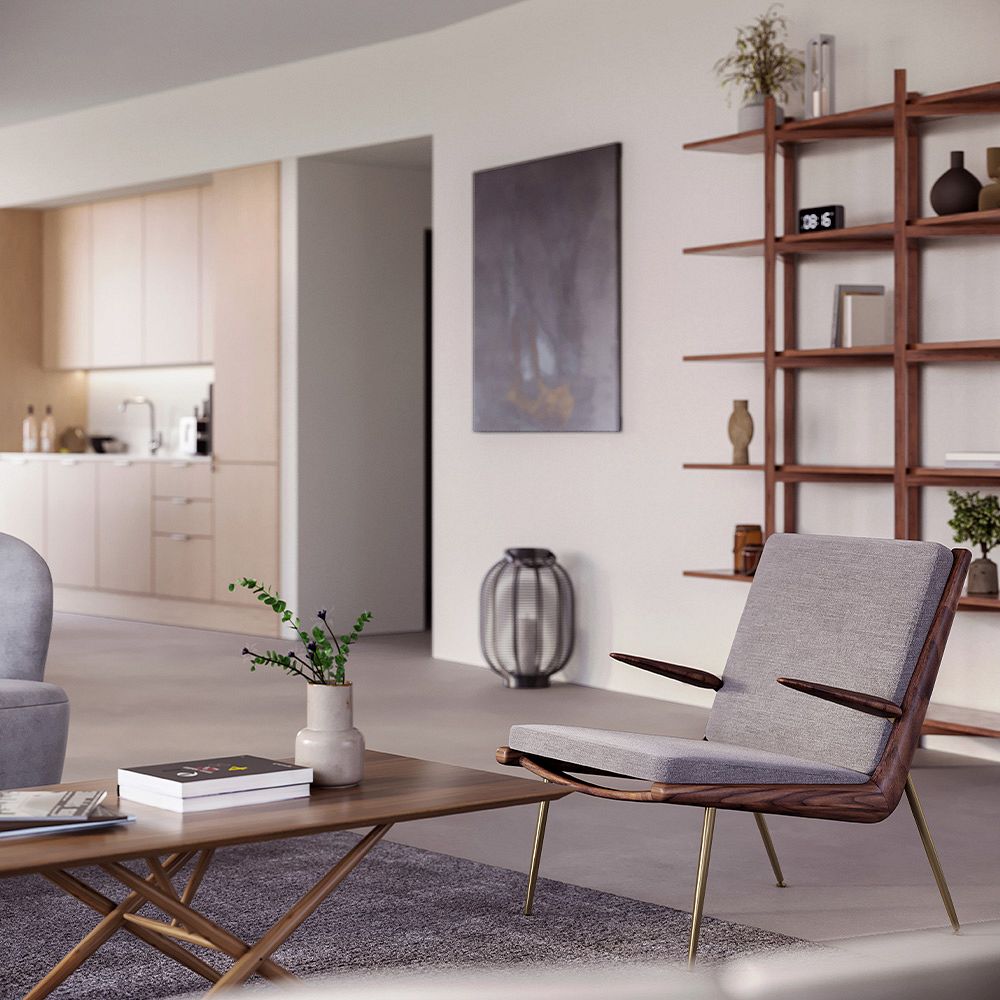 Meander Collection
Inspired by the shape of a meandering river, the Newil&Bau property will include a total of 117 homes, showcased by interior imagery with designs curated from Finnish Design Shop. Pick items that complement internationally acclaimed architecture from the Meander Collection!
---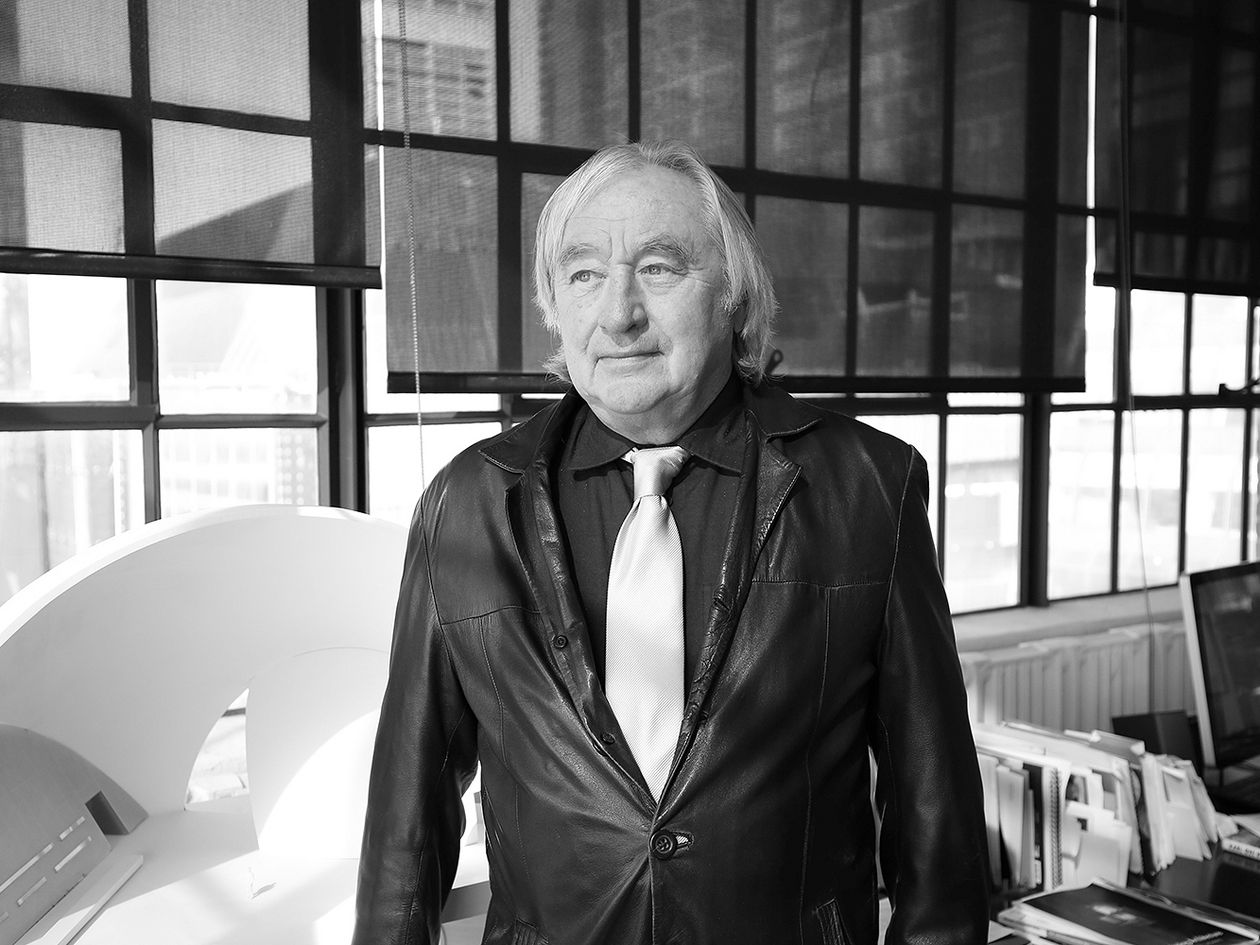 Who: Steven Holl
Steven Holl is an American architect who was named "America's Best Architect" in 2001 by Time magazine
Holl graduated from the University of Washington in 1970, founded an office in New York in 1976, and has taught at Columbia University since 1981.
Steven Holl is known for his love of light, nature and its many forms.
His works include Kiasma Museum of Contemporary Art in Helsinki, Nelson-Atkins Museum of Art in Kansas City, Linked Hybrid in Beijing ja Lewis Arts Complex in Princeton.
Awards: Alvar Aalto Medal (1988), BBVA Foundation Frontiers of Knowledge Award (2008), AIA Gold Medal (2012), Praemium Imperiale (2014), The Daylight and Building Component Award (2016).
See also:
• The Meander Collection at Finnish Design Shop >
• Newil&Bau homes >
Text: Hanna-Katariina Mononen Images: Newil&Bau