Gift cards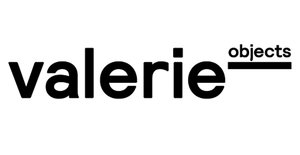 Valerie Objects
Valerie Objects is a Belgian design brand, established by Axel Van Den Bosschen and Veerle Wenes, working with renowned designers, architects and artists to bring beauty and aesthetic values back to our everyday lives. The project, which begun with cutlery created by three different designers, has over the years expanded into textiles, decorative items, furniture and lighting created by various well-known and award-winning designers carefully hand-picked by Veerle Wenes – Valerie Objects wants to collaborate with designers who have a distinctive and instantly recognizable style. By doing so, Valerie Objects not only supports designers in developing and maintaining their own style, but also encourages consumers to create a special relationship with the objects or furniture they choose to purchase.
This brand has collaborated with: Muller Van Severen
---
Show filters
---
0 matching products.
---