We use cookies to improve our site and your shopping experience. By continuing to browse our site you accept our cookie policy. More info
We ship worldwide to over 180 countries!
Small storage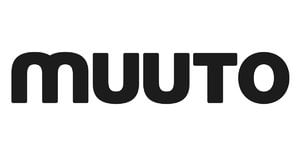 Muuto
The Danish design brand Muuto got its name from the Finnish word for change, "muutos". True to its name, Muuto aims to create new perspectives and make Scandinavian design famous all over the world. Its most essential principles include clear aesthetics, functionality and craftsmanship combined with modern techniques and experimental attitude.
Muuto picks the best new Nordic designers, such as Cecilie Manz, Mika Tolvanen, Harri Koskinen and design studios Anderssen & Voll and Form Us With Love, to name a few, and lets them play with new ideas, techniques, materials and forms. Muuto's furniture, lamps and home accessories represent the essence of modern Scandinavian design.
This brand has collaborated with: Harri Koskinen, Claesson Koivisto Rune, JDS Architects, Lars Tornøe, Jens Fager, Mattias Ståhlbom, Form Us With Love, Thomas Bentzen, Broberg & Ridderstråle, Cecilie Manz, Mika Tolvanen, TAF Studio, Benjamin Hubert, Søren Rose Studio , Anderssen & Voll , Margrethe Odgaard, Andreas Engesvik, Iskos-Berlin, David Geckeler, Tina Ratzer, Staffan Holm, Whatswhat, BIG-GAME, Hallgeir Homstvedt, Simon Key Bertman, Dimitri Bähler, MSDS Studio, Johan Van Hengel, Wesley Walters & Salla Luhtasela, Andreas Bergsaker, Sam Hecht & Kim Colin, Tom Chung, Atelier BL119, Aiayu, Earnest Studio
---
Show filters
---
---