Gift cards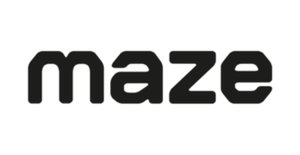 Maze
Maze is a Swedish design brand founded in 2003. Its most essential source of inspiration is the Scandinavian nature, and that's why Maze aims at protecting the environment in every possible way, from the production of raw materials to packing and transporting the final products. Most Maze products are manufactured in Sweden by local, skilled craftsmen.
Maze wants to translate the global Slow Food movement into furniture design by the concept of Slow Production, which supports the use of local production and materials with a strong focus on sustainability. The idea of Slow Production has resulted in beautiful, playful and functional pieces of furniture and storage units that stand the test of time year after year.
This brand has collaborated with: Louise Hederström, Olle Wingård, Asshoff & Brogård, Olof Kolte, Kent Johansson, Malin Lundmark, Gustav Rosén, Ingrid Wingård, Lotta De Visscher
---
Show filters
---
0 matching products.
---