Gift cards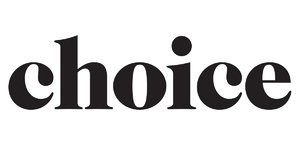 Made by Choice
Made by Choice is a Finnish design house and furniture manufacturer whose guiding star and main source of inspiration is Nordic happiness - according to studies, Scandinavian people are among the happiest on Earth. For Made by Choice, happiness means enjoying life, design and creativity with sustainable values and means of production. This results in collections of tranquil and organic wooden furniture, perfected with friendly, smart and fun details.
Founded by Lasse Laine, Sebastian Jansson and Niclas Ahlström in 2015, Made By Choice merges fine traditions of Finnish woodworking with modern technology and urban lifestyle. Made By Choice's collections are often designed collectively by the in-house team, and it also collaborates with notable Finnish designers and interior architects. The products are developed and manufactured at the company's own factory in Southwest Finland by some of the most skillful cabinetmakers and craftsmen in the world.
This brand has collaborated with: Harri Koskinen, Joanna Laajisto, Saku Sysiö, Fyra
---
Show filters
---
0 matching products.
---