Gift cards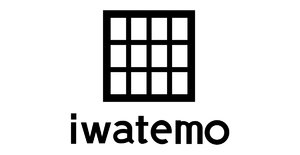 Iwatemo
Iwatemo was established in 2016, when Finnish designers Ville Kokkonen and Harri Koskinen were invited to visit the Iwate prefecture in Japan, in order to get acquainted with the area's traditional production methods. All Iwatemo products are produced in Iwate in collaboration with the Finnish designers and local artisans, using traditional techniques and materials typical of the area.
Iwate is located in northeastern Japan, where winters are cold and harsh. Traditionally, the local people have had time to refine their production methods during the cold winter months when agriculture has had to come to a halt. The methods have been passed down through many generations, and even today many techniques and materials used in the area date back centuries, for example in manufacturing of wooden furniture, ironware and handmade ceramics. The project offers a channel for the artisans to make their products known internationally. In 2020, Iwatemo was awarded the Good Design Award.
This brand has collaborated with: Harri Koskinen, Ville Kokkonen, Kazuyoshi Osawa
---
Show filters
---
0 matching products.
---