Eeva Lithovius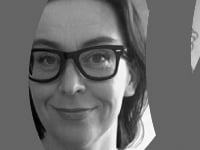 Eeva Lithovius
Eeva Lithovius (b. 1965) is a Finnish interior architect, furniture designer, teacher and mother. She graduated from the School of Art and Design in 1994 in Interior Design. After graduation she worked a few years as freelancer before founding her design office Elsa.
During her career, Eeva Lithovius has designed décors, furniture, exhibitions and fair stands. She also cooperated in the Woodism group, which designs and produces furniture and utensils made of wood from trees cut from parks and gardens.
In 2001 Eeva Lithovius was awarded by Design Forum Finland the prize as "Young Designer of the Year" and at the Habitare Fair 2011 her Woodism group got a prize awarded by the special EcoDesign exhibition. Lithovius says she gets her inspiration for furniture design from her work as an interior designer. When she realizes that some kind of furniture is needed, she designs it. Practicality, easiness and playfulness are typical for her designs.