We use cookies to improve our site and your shopping experience. By continuing to browse our site you accept our cookie policy. More info
We ship worldwide to over 180 countries!
Categories by Design Letters
Design Letters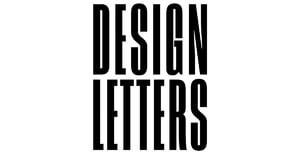 Design Letters
Before the Danish brand Design Letters was founded in 2009, it was impossible to find anything but multicoloured, noisy letters for children's rooms. Design Letters was the first company to revolutionize this product category with a stylish monochrome typography, which presents names, words, and quotes on any wall in the most beautiful way.
Design Letters' goal is to keep surprising design lovers with attractive and functional products – the company was given the permission to revive the elegant font the renowned Danish architect Arne Jacobsen designed for Aarhus City Hall in 1937. The Bauhaus inspired typography is as modern and fresh as ever.
This brand has collaborated with: Arne Jacobsen, Christian Flindt, Tobias Jacobsen
---
Show filters
---
---
---