Gift cards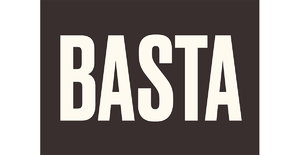 Basta | Newest arrivals
The Finnish brand Basta focuses on furniture suitable for the modern lifestyle, combining elegant designs, innovative engineering and the utmost functionality that stems from the Finnish design tradition. With the visionary Marcel Wanders as the brand's creative director, Basta wants to create designer furniture suited for normal everyday life, without compromising on style and quality. The Helsinki-based company aims for simplicity and clarity both in the design language of the products as well as in their assembly and use.
Basta furniture is designed for ordinary life. The pieces are created for the modern mobile lifestyle, while also considering that one's preferences may change over the years. The furniture is designed to withstand disassembly and reassembly when moving or reorganising the home. According to Basta's ideology, there's also no need to settle for a sofa upholstery for the rest of one's life. It is quite understandable that one might want to change its appearance with additional covers, even if the sofa itself stays the same. The materials should also be easy to clean – even the best of us might sometimes spill their cup of coffee on the couch.
This brand has collaborated with: Marcel Wanders, Søren Rose Studio , Note Design Studio, Antrei Hartikainen
---
Show filters
---
0 matching products.
---