We use cookies to improve our site and your shopping experience. By continuing to browse our site you accept our cookie policy. More info
We ship worldwide to over 180 countries!
Ariake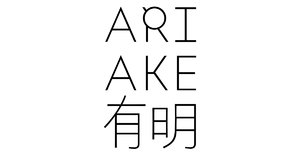 Ariake
Ariake is a collaboration between two Japanese furniture companies, Legnatec and Hirata Chair. The brand's collection consists of furniture drawing from Japanese and Scandinavian aesthetics, designed by well-known international designers. Named after the Ariake sea, a bay surrounded by different prefectures on the Kyushyu island, the name Ariake (Japanese for "daybreak") symbolises a new beginning for the two companies.
A central part of Ariake's ideology is bringing people, cultures and ideas together. To create a relationship between the designers and the craftsmen involved in the production, Ariake invited all parties to attend an intensive workshop during which the products would be developed in a collaborative manner, helping and guiding each other along the way. The furniture is produced in Japan partially by hand using traditional Japanese handcraft techniques.
This brand has collaborated with: Norm Architects, Anderssen & Voll , Staffan Holm, Gabriel Tan, Shin Azumi, Keiji Ashizawa, ZoŽ Mowat
---
Show filters
---
---