The Lego Wooden Desk Drawer by Danish Room Copenhagen is a charming piece among the new arrivals and desired treasure of every Lego fan. The playful storage box makes a great gift idea for little ones as well as adults.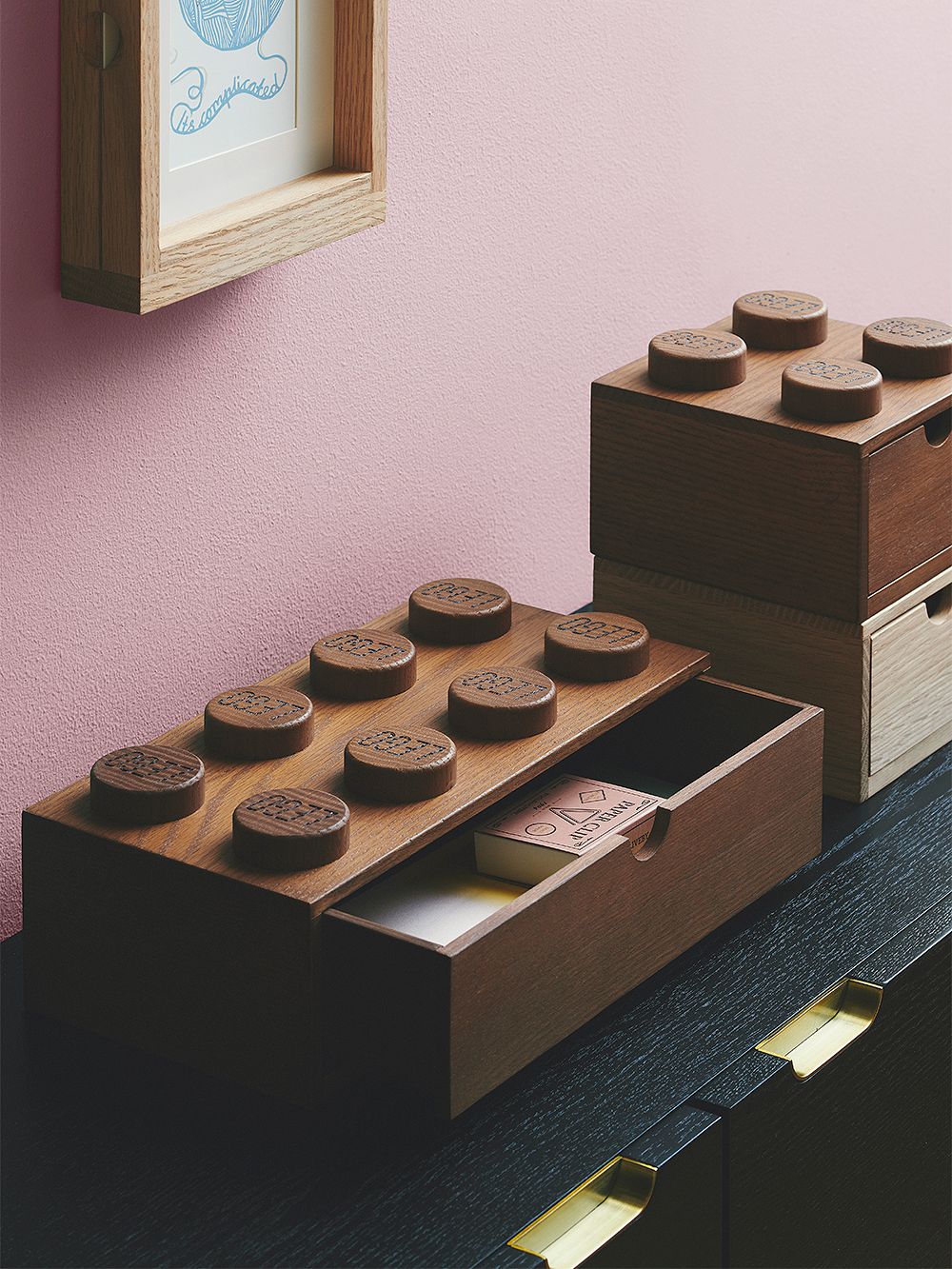 THE POPULAR Room Copenhagen's Lego storage units have been complemented by stunning, natural wooden versions. The fun and practical Lego Wooden Desk Drawers are assembled by hand and made from soap-treated or dark stained red oak – due to the natural variation in the material, each desk drawer is unique.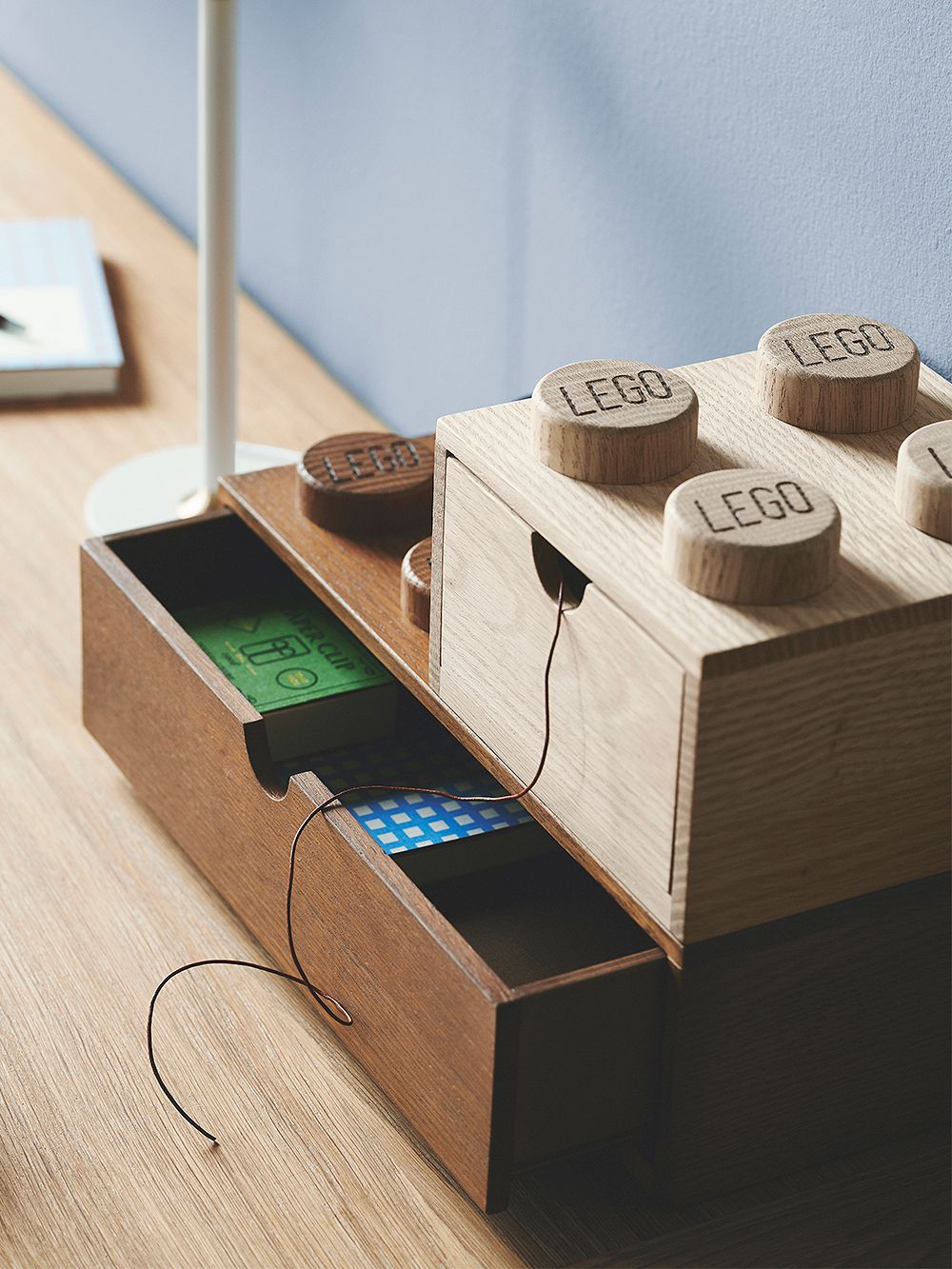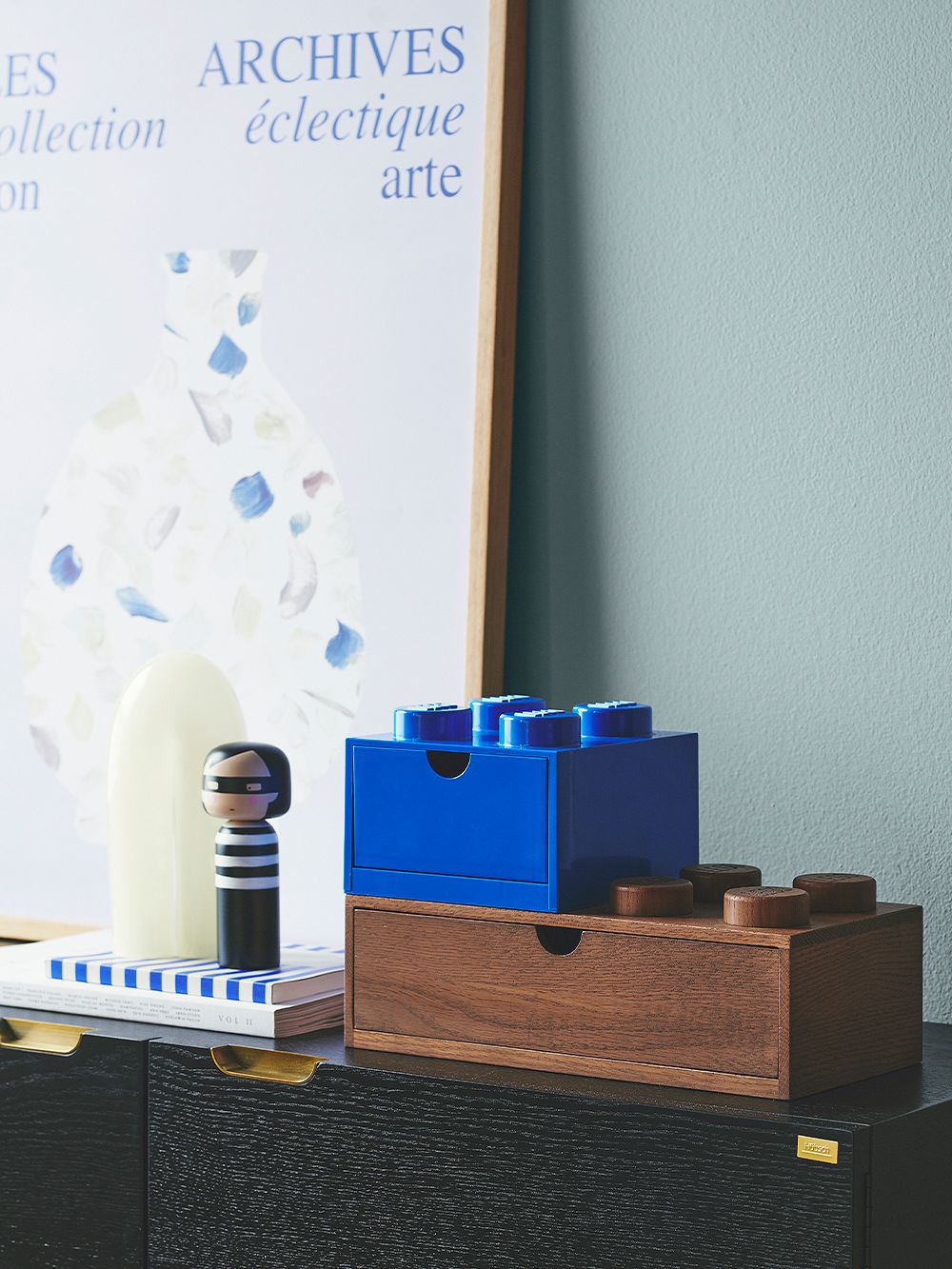 The wooden storage box serves as a cheerful interior element in the children's room but also works as a playful addition elsewhere in the home, such as on a desk or side table. Resembling a giant Lego brick, the desk drawer offers plenty of space for toys as well as office supplies, toiletries, jewelry, and other small treasures. The boxes can be stacked together with other drawers to create a larger storage system.
The appealing interior pieces of the Lego Wooden collection bring joy to everyday life: in addition to storage boxes, the series delights with storage shelves, hangers, and picture frames. The products combine beautiful design, building, and imaginative solutions for organization, making cleaning a degree more enjoyable! On the other hand, the Lego products can also be used as witty decorative elements on their own.
See also:
• All designs by Room Copenhagen >
• New arrivals at Finnish Design Shop >
Text: Design Stories Images: Room Copenhagen