From her light-filled home in Aix-en-Provence, self-taught Interior Designer Ilaria Fatone chooses six items from Finnish Design Shop which pass the test of time, and which she could imagine taking with her wherever she moves next.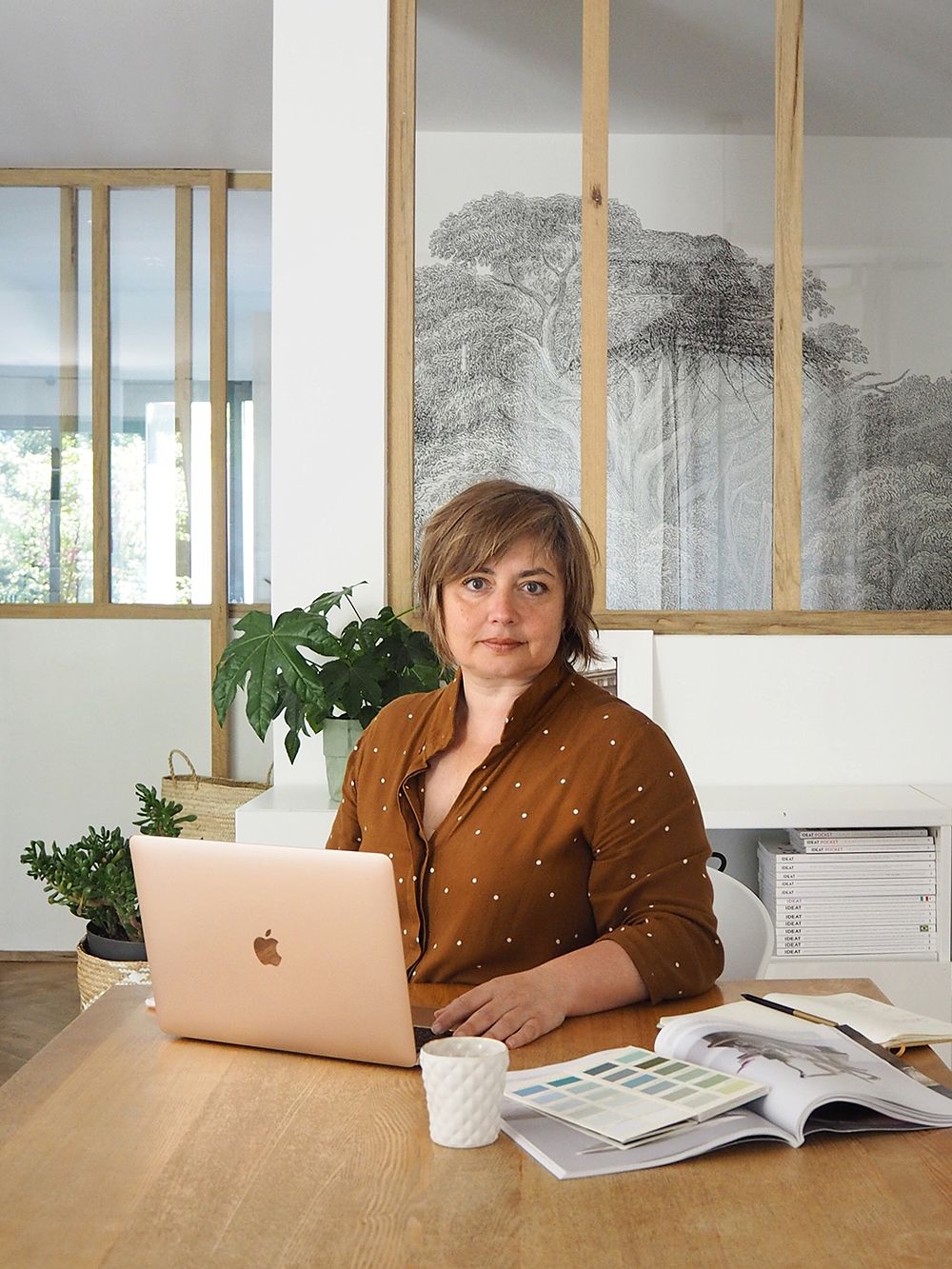 ILARIA FATONE started off as an art historian in her native Milan and then Paris. Since moving with her family to Aix-en-Provence in southern France, she turned her passion for interior design, combined with an appreciation for aesthetics, into her profession.
Hello Ilaria, thank you for taking the time to chat with us! Could you please introduce yourself and tell us about the path that led you to where you are today?
"I'm an Italian art historian, based in France for the last 20 years. After a long experience in Paris in the art market, I moved to Provence with my family for a complete change of life. Have you heard of the forty-something need for change – that's us! While still in Paris, I started my blog to share my interiors' inspirations with my readers, and when I had to redefine my professional life under the sunny sky in Provence, I had no doubt that it needed to be in the world of interior design.
Ever since I can remember, design has always had a special place in my life. Born and raised in Milan, I used to go to Milan Design Week's Fuorisalone with my university fellows when it was still a local event, and I've always had a special attachment to beauty, details and harmony in the global picture. I guess that's the main common point between art and interior design.
I consider myself a self-taught interior designer. I never attended a design school, and decided to learn and try my skills with masterclasses by internationally-known stylists, photographers and interior designers. I'm still grateful to my clients who put their trust in me and allow me to do what I love every single day of my life."
Do you have a dream creative project or collaboration?
"I'm an introvert, I love working from home and being able to be independent. But in the last couple of years, I've started dreaming of finding my professional mate. Someone who shares with me the kind of aesthetic I love, someone I could rely on in difficult times and basically someone I can share my activity with, with complementary skills. A sort of Yin to complete the Yang of my professional activity."
"Good design makes an object useful; we cannot allow any object to be just decorative, without a function of its own."
What does good design mean to you? What makes a design classic?
"I feel that what good design means to me hasn't changed much over the years. Being useful; we cannot allow any object to be just decorative, without a function of its own. We're living in a time when the way we buy affects the way we live, more than ever. Being beautiful, in a simple and universal way, without useless decorative elements to distract our eye. Being flexible, being able to be brought with us through all our moves, adapting itself to the new environment. Being sustainable; besides the actual trend, we need to bear in mind the circle of creating, reusing and recycling. Interior design cannot forget this circle any longer.
I've always thought timeless design doesn't exist, as trends affect our choices and taste. But some objects have passed the test of time, and those which have become true classics are those which have at least the two first features of good design in them."
Ilaria Fatone's 6 top picks: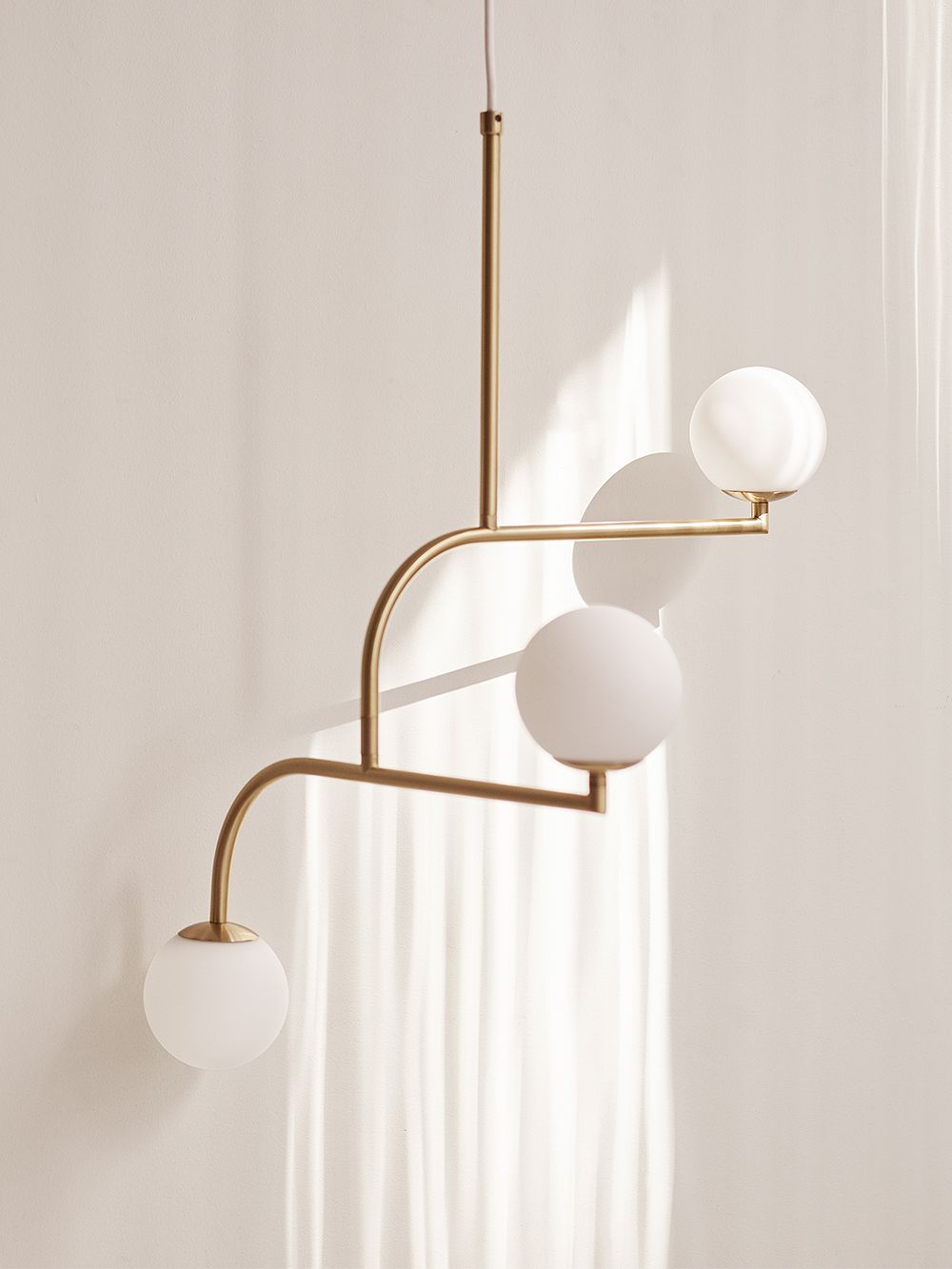 1. Geometric lines
"Mobil 70 by Pholc is one of my favourite pendants. Simple in lines, diffusing a warm light through the opaline, and those childhood memories with this moving pendant floating in the air. I used it in one of my projects in a master bedroom and I love the touch it gives for the whole room."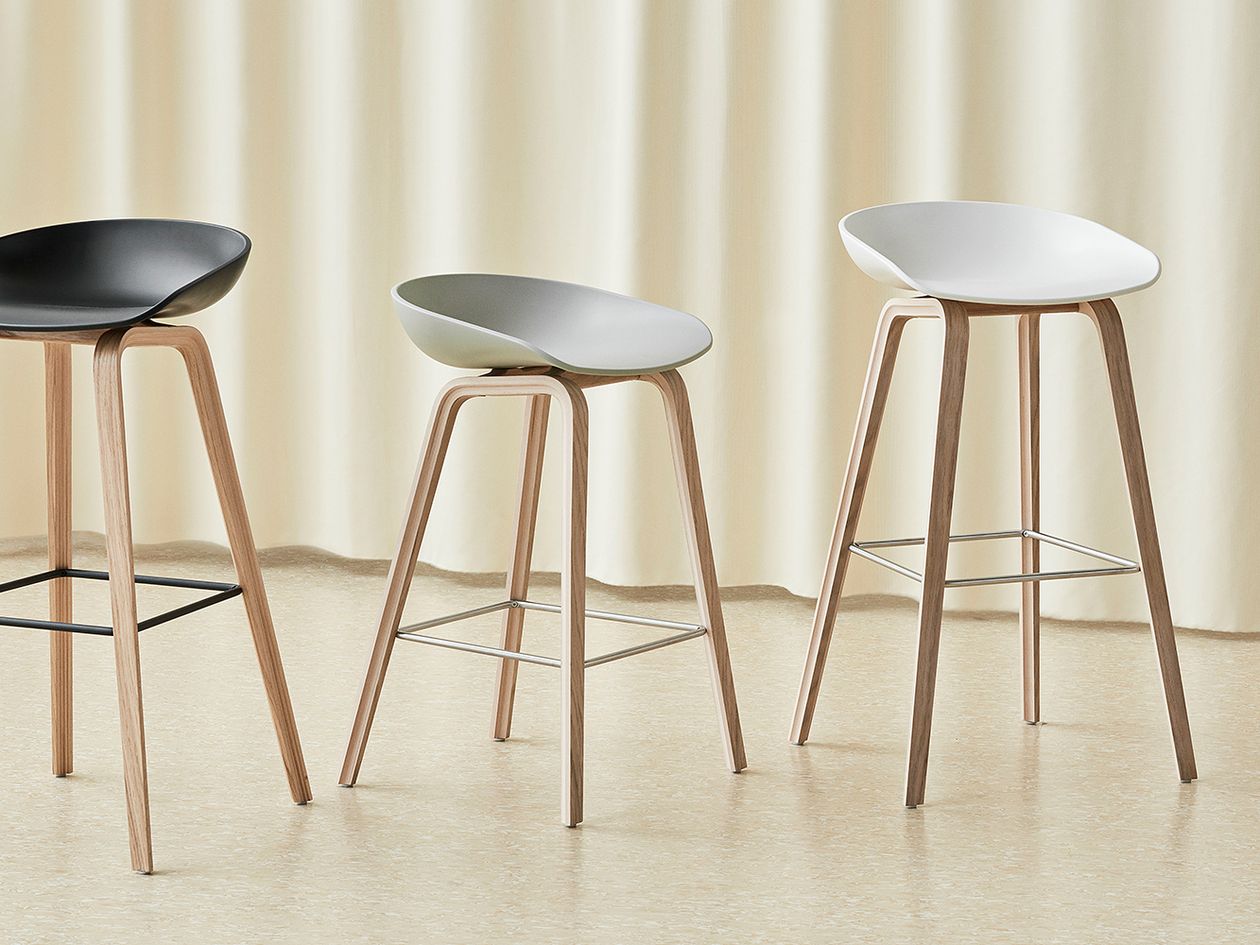 2. Contemporary classic
"Hay's About A Stool AAS32 is a stool that has become a classic. I have it at home, in our kitchen, and I've placed it several times at my clients' homes. I love its clean lines, the wooden legs, the hemline of its seat and its comfort. Even without a back, you feel held into it."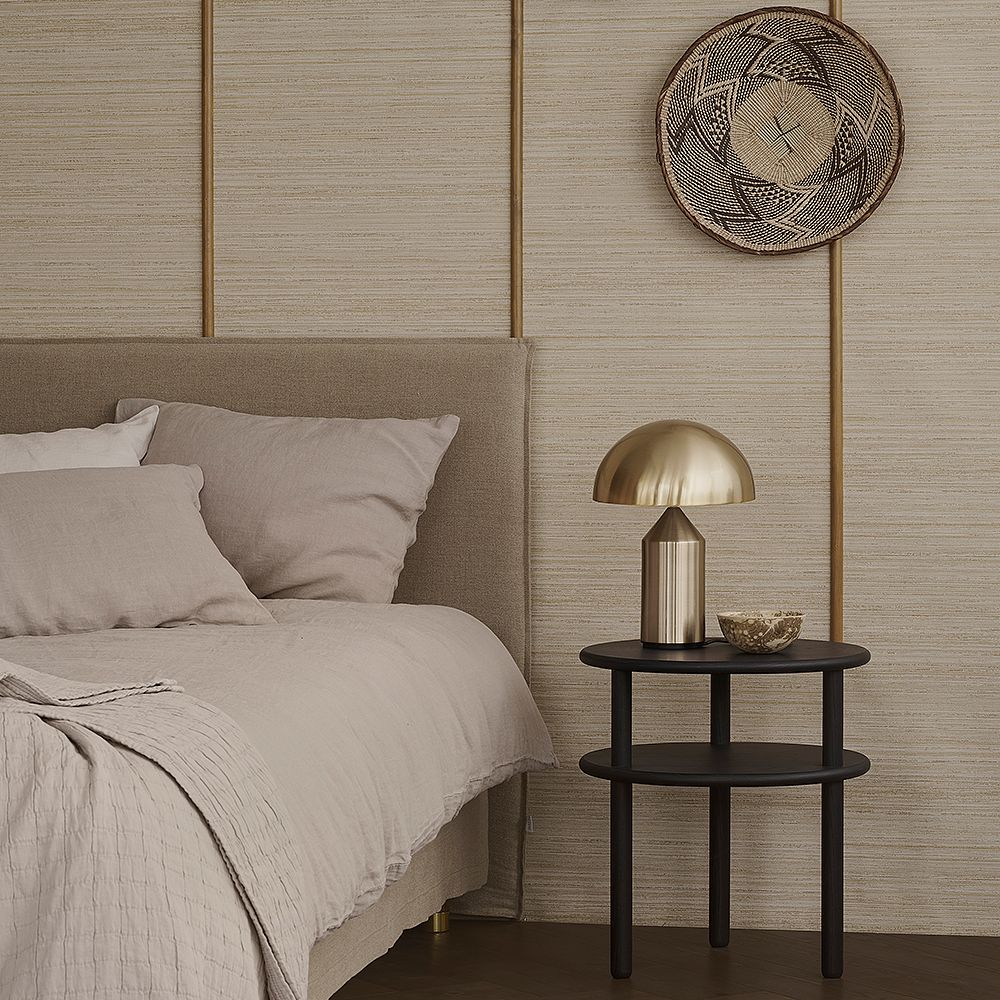 3. Glamorous glow
"The Atollo 238 table lamp by Oluce is one of the lamps I've been dreaming for years. I love its sculptural shape, and the golden finish is by far my favourite. A precious addition to any style of interior."
• Oluce's Atollo 238 table lamp >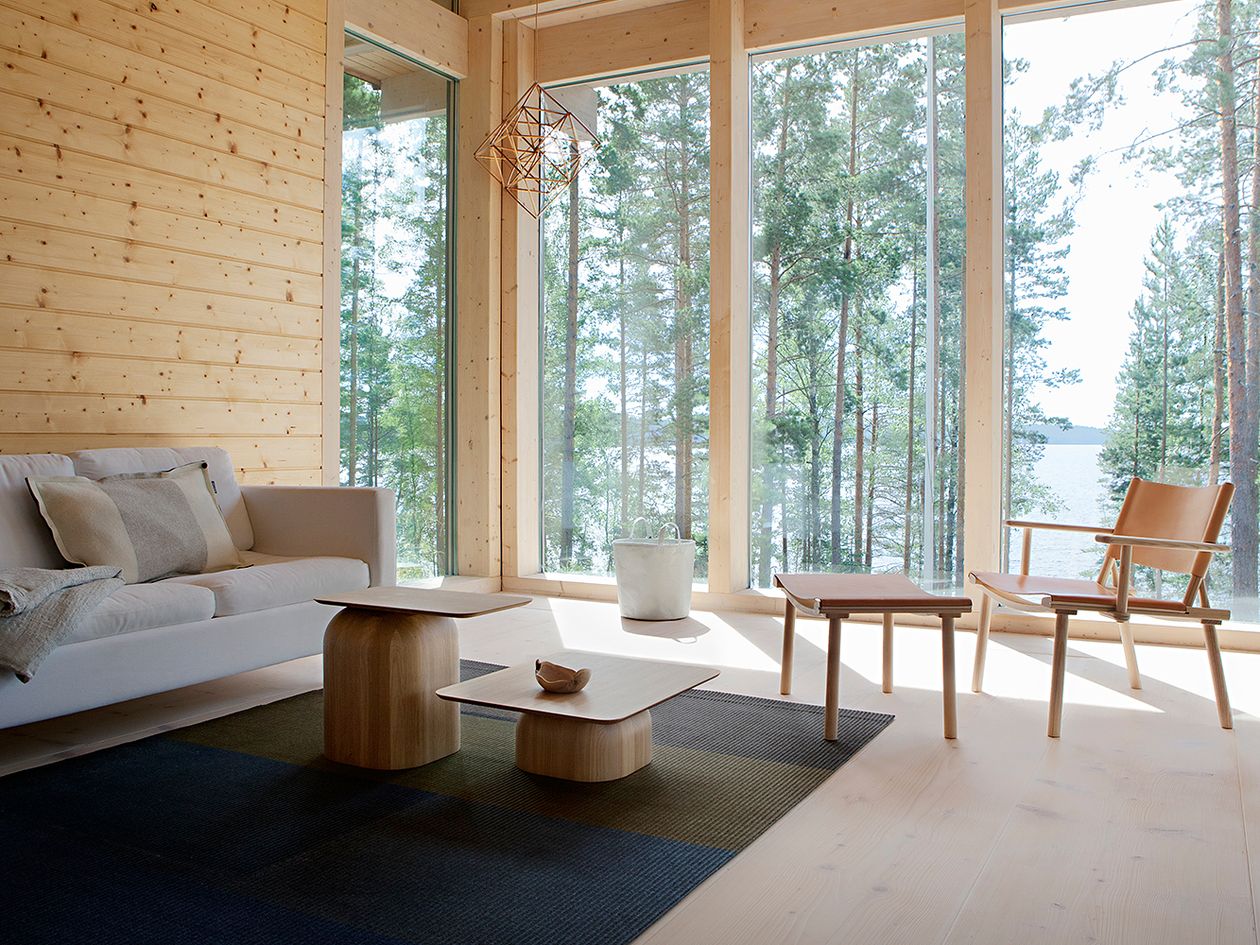 4. Finnish woodworking
"I had a crush on this Finnish brand two years ago when I met them at the Stockholm Furniture Fair. I adore the clean lines of their designs and the values behind their work. These April coffee tables add a sculptural touch to any interior. It's like buying a work of art and using it in your everyday life."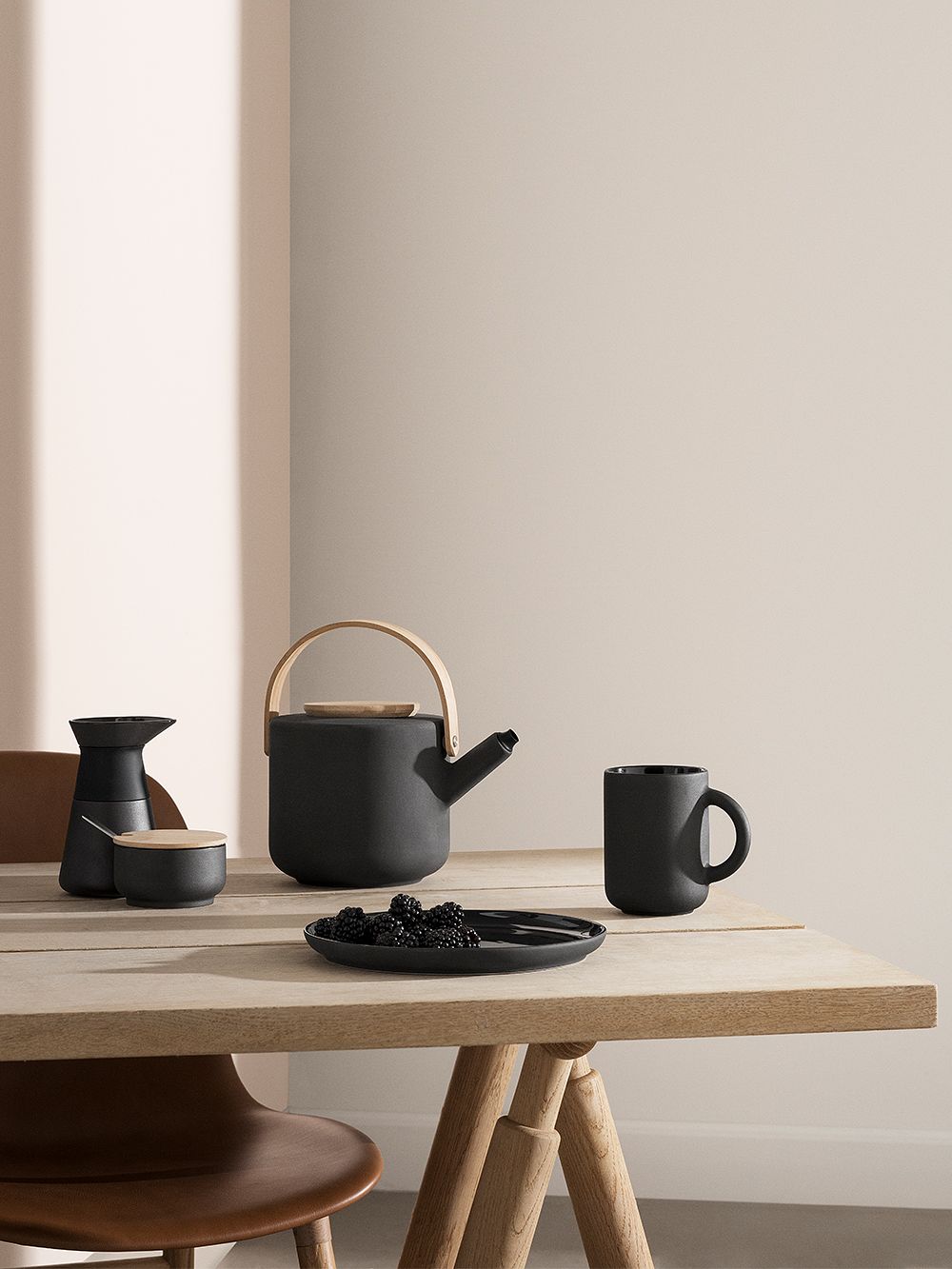 5. Made to last
"I love teapots and I love ceramics. And I love the matte surface and bamboo details of Stelton's Theo teapot. It's the kind of an everyday object that stands the test of time."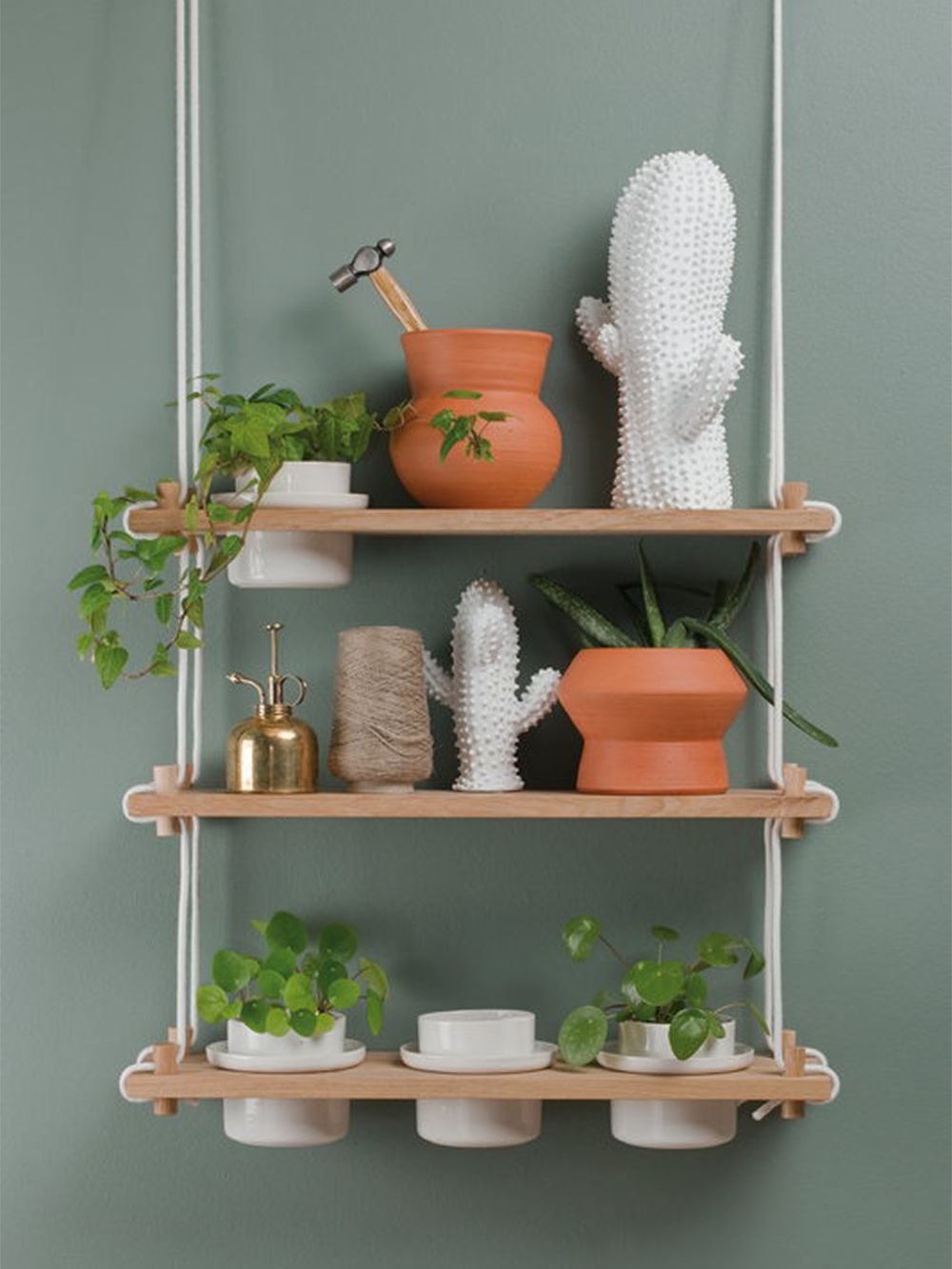 6. Indoor gardening
"We don't all have the chance to have a terrace or a garden. The Riippu Garden shelf by Hakola is the perfect way to let nature indoors while using the height of your walls to reduce clutter on the floor."
• Hakola's Riippu Garden shelf >
See also:
• Ilaria Fatone on Instagram >
• New arrivals at Finnish Design Shop >
Text: Silvia Filippelli Images: Manufacturers