Inspired by the Bauhaus movement, red, yellow, and blue are the interior design trend of the season. The pure and bright hues breathe new energy to your home through surfaces and furniture yet also make a fun statement in small details. Give your home a dose of happiness with these design finds!
Compact and cordless
Bright details stand out beautifully against an otherwise simplistic, stripped background. The rechargeable Pantop Portable table lamp delights with its playful expression and delicious, candy-like color of red. Designed by Verner Panton in 1980, the portable light brings color, joy, and light effortlessly anywhere you need it.
• Verpan's Pantop Portable table lamp >
• All table lamps >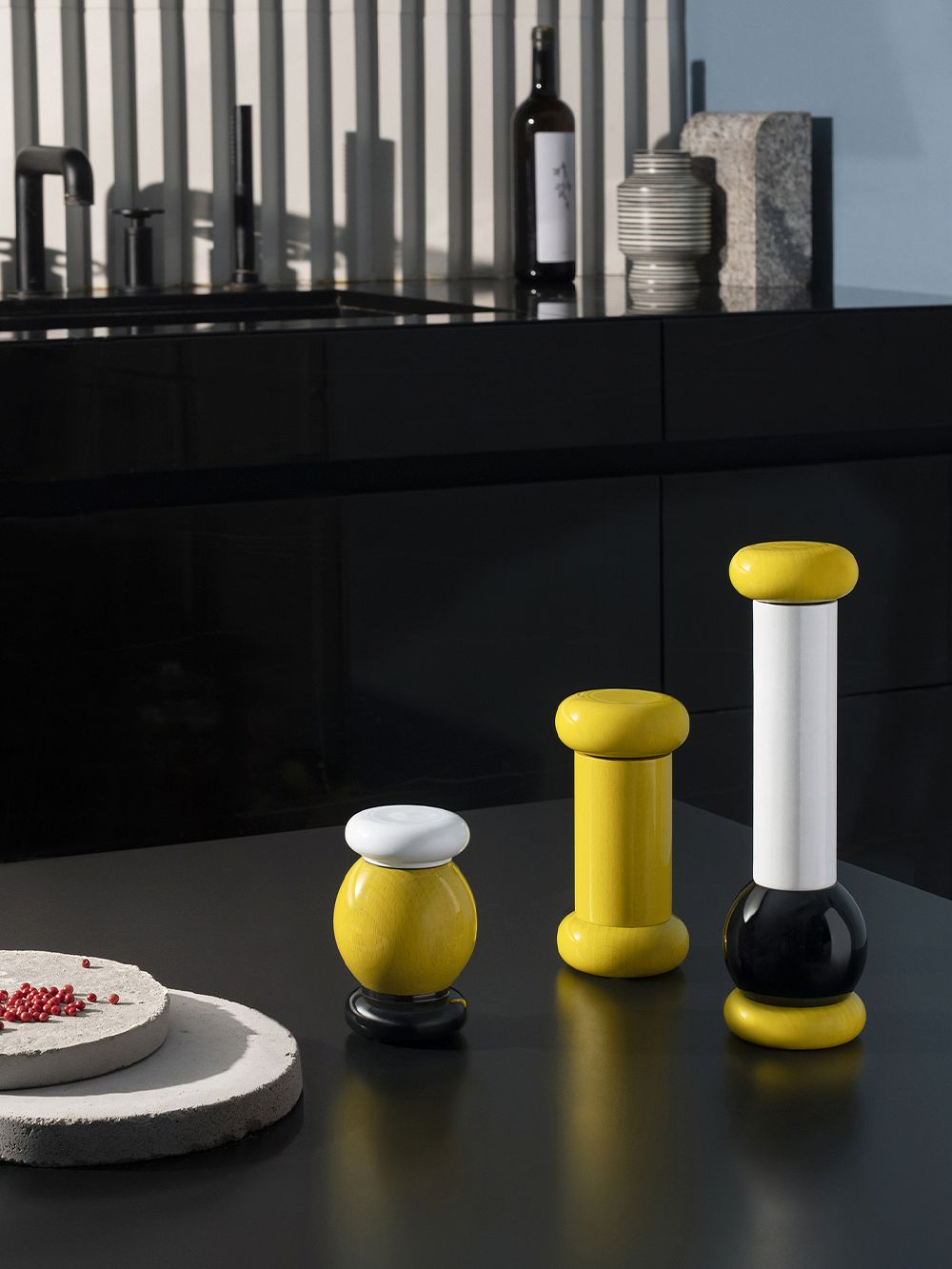 Joyful cooking
Alessi's Sottsass grinders give a pop of color and eye candy to the table and kitchen. Designed by an Italian designer Ettore Sottsass, the totem-shaped spice mills grind effectively salt, pepper, and other spices as well as spread a good mood during cooking and dinner parties.
• Alessi's Sottsass grinder >
• All kitchen utensils >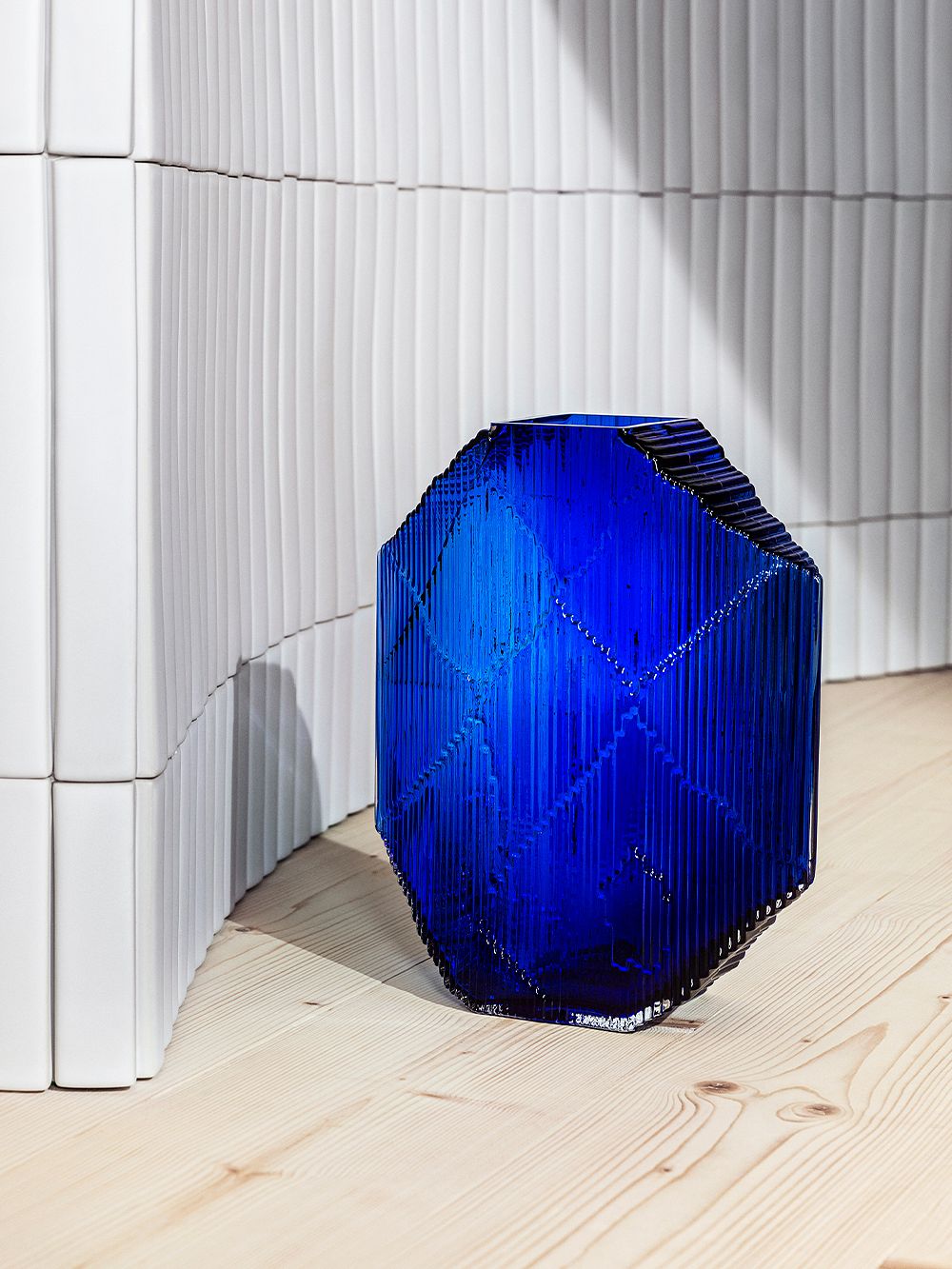 Fascinating mystique
Blue glass reflects light magically and is guaranteed to impress its audience. Designed by Santtu Mustonen, the name of Kartta glass sculpture refers to an imaginary map that leads the observer to a getaway to another world. The sculpture is made using a mould technology developed by Mustonen himself, in which digital manufacturing methods are combined with more traditional metalworking.
• Iittala's Kartta glass sculpture >
• All art glass >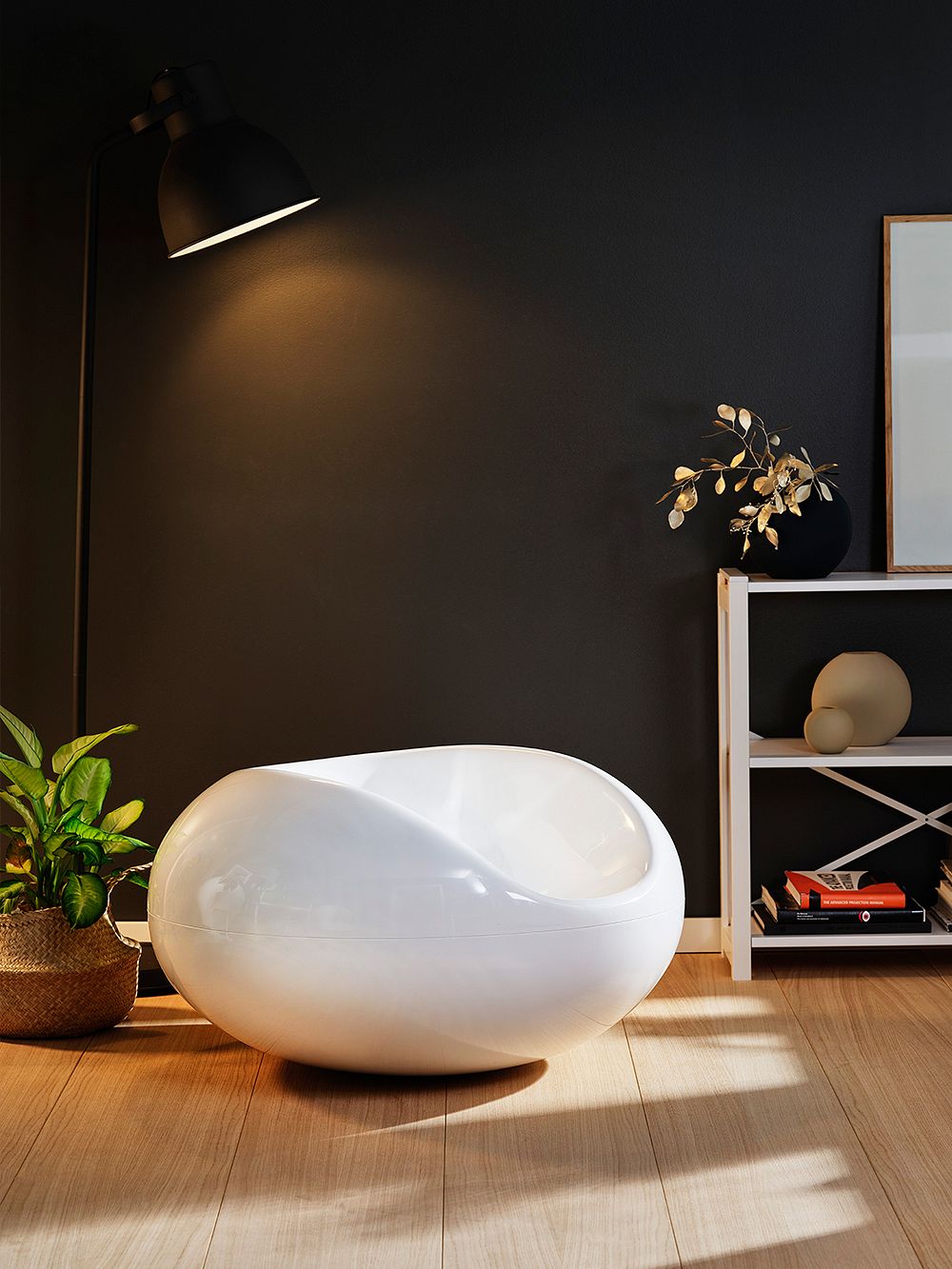 Freshen up with white
While bright colors enliven the environment, pure white also acts as an impressive element, especially when combined with deeper shades and darker wood surfaces. Designed Eero Aarnio in the '60s, the Pastil Chair sums up the style of the time – the distinctive material and round futuristic shape are still a favorite of many. Pastil Chairs are also available in several brighter shades.
• Eero Aarnio Originals' Pastil Chair >
• All armchairs & lounge chairs >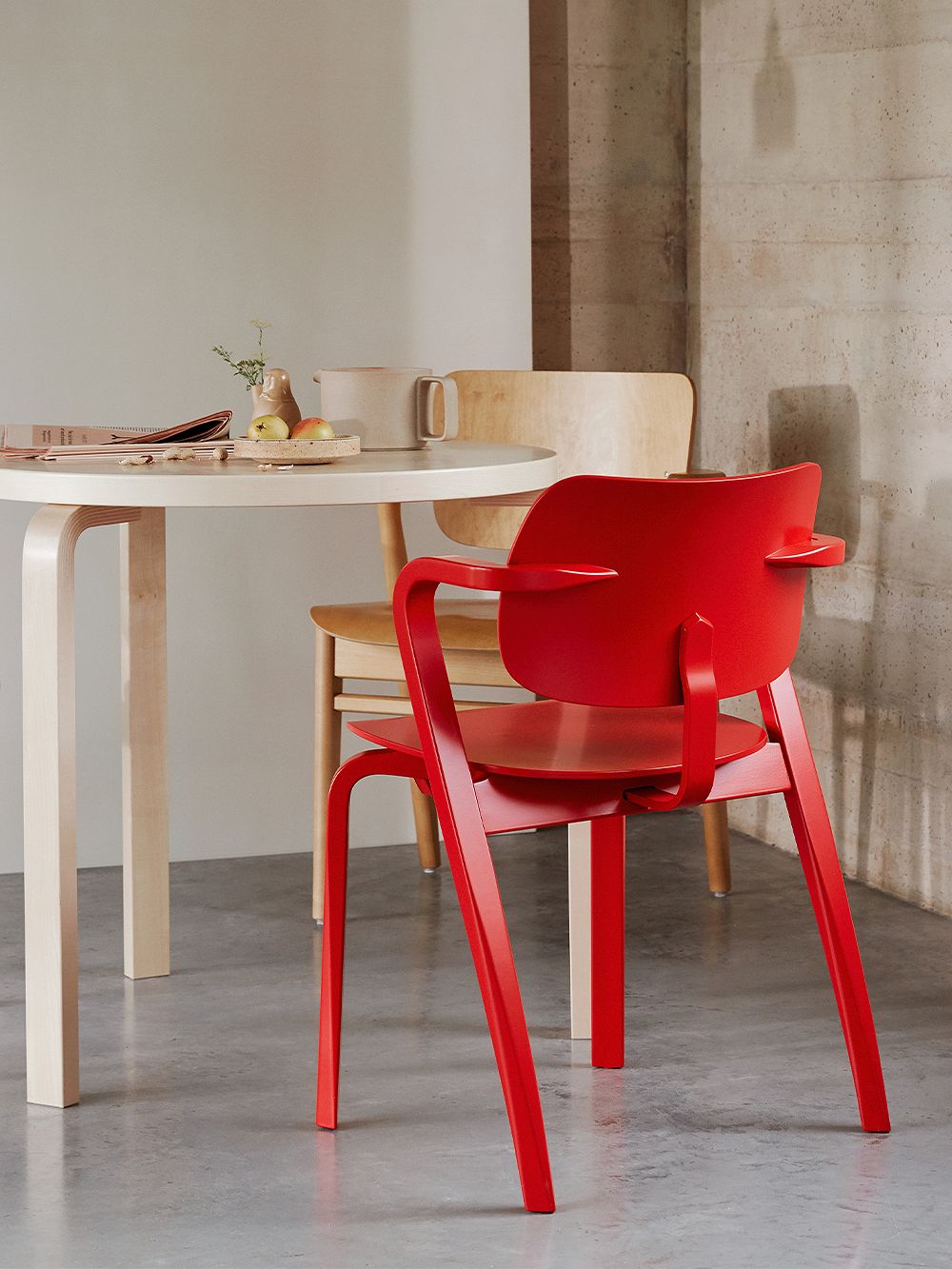 Take a seat
The dining area gets a new playful look when you combine chairs of different colors and designs around it. Artek's red Aslak chair charms with its lightweight, stackable structure and seating comfort, making it a multifunctional favorite for the dining area as well as the home office. Designed by Ilmari Tapiovaara, the solid beech chair invites you to stay even for an extended period of time.
• Artek's Aslak chair >
• All chairs >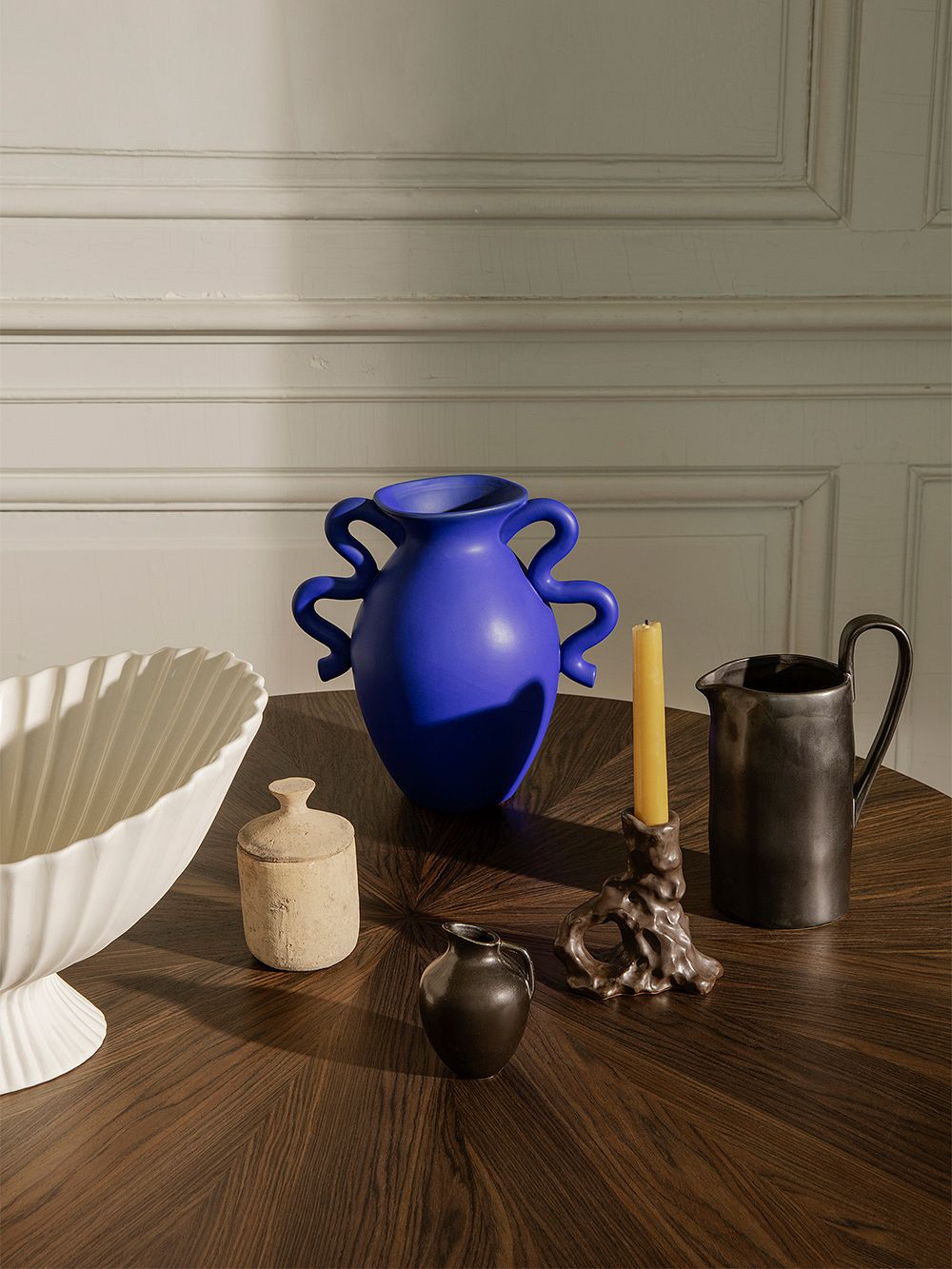 Decorative detail
The small details are the perfect way to add color to the interior. Ferm Living's beautiful blue Verso table vase completes the look of a table setting, side table, or windowsill as such or with a bouquet of flowers. The vase made of glazed stoneware delights with its interesting design, which is reminiscent of ancient pottery.
• Ferm Living's Verso table vase >
• All vases >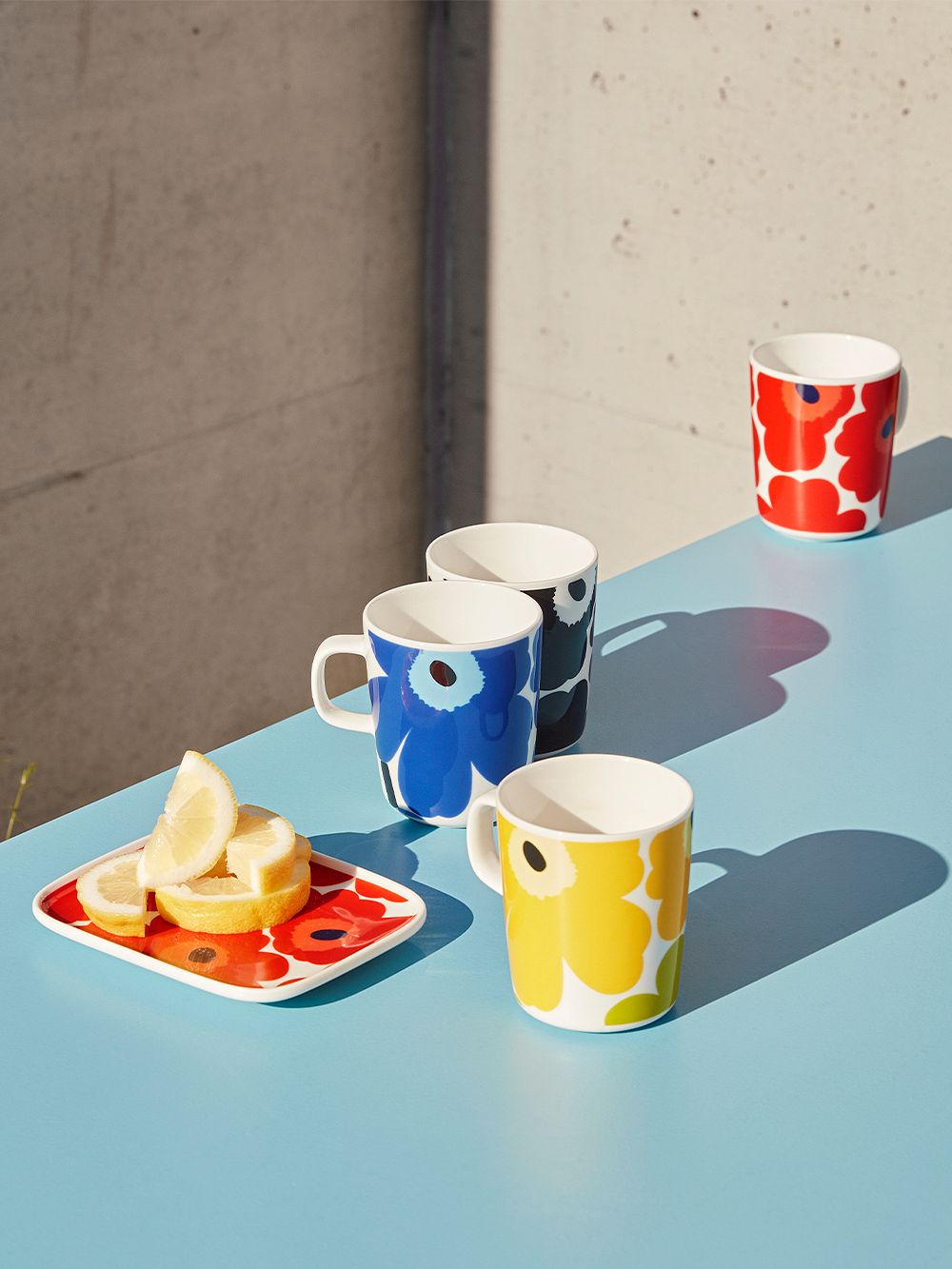 The play of colors
What could brighten up a coffee or tea moment better than sunny rainbow colors? The Unikko mugs are adorned with Marimekko's iconic floral pattern, designed by Maija Isola in 1964. The irresistibly fresh and cheerful cups can be easily mixed and matched together.
• Marimekko's Oiva Unikko mug >
• All dishware >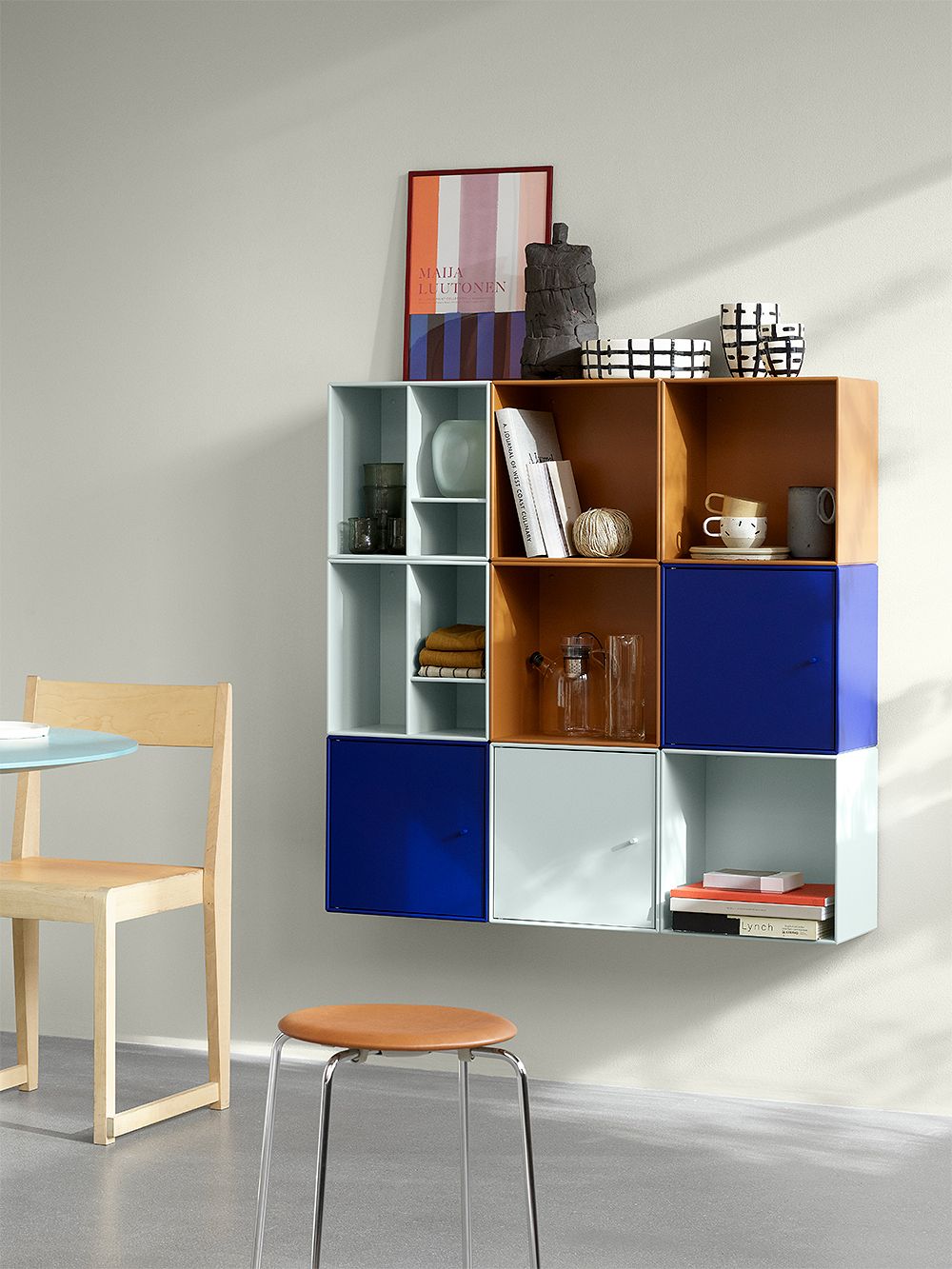 Imaginative storage solutions
The storage solutions don't need to be boring. The Montana Mini modules are simple, but particularly multifunctional storage blocks, that can be placed on the floor or mounted on the wall, either individually or in groups. The modules provide a fun storage space for books, dishware, and decorative items, and the color options include many attractive shades.
• Montana Furniture's Montana Mini module >
• All shelving units >
See also:
• All products at Finnish Design Shop >
• Taschen's Bauhaus book >
Text: Sarianna Määttänen Images: Manufacturers