Every month, Finnish Design Shop's Showroom Manager Maija Rasila and her team pick the showroom's most interesting trends and products. In January, the focus is on the Pantone Color of the Year 2022 and materials that freshen up the interior.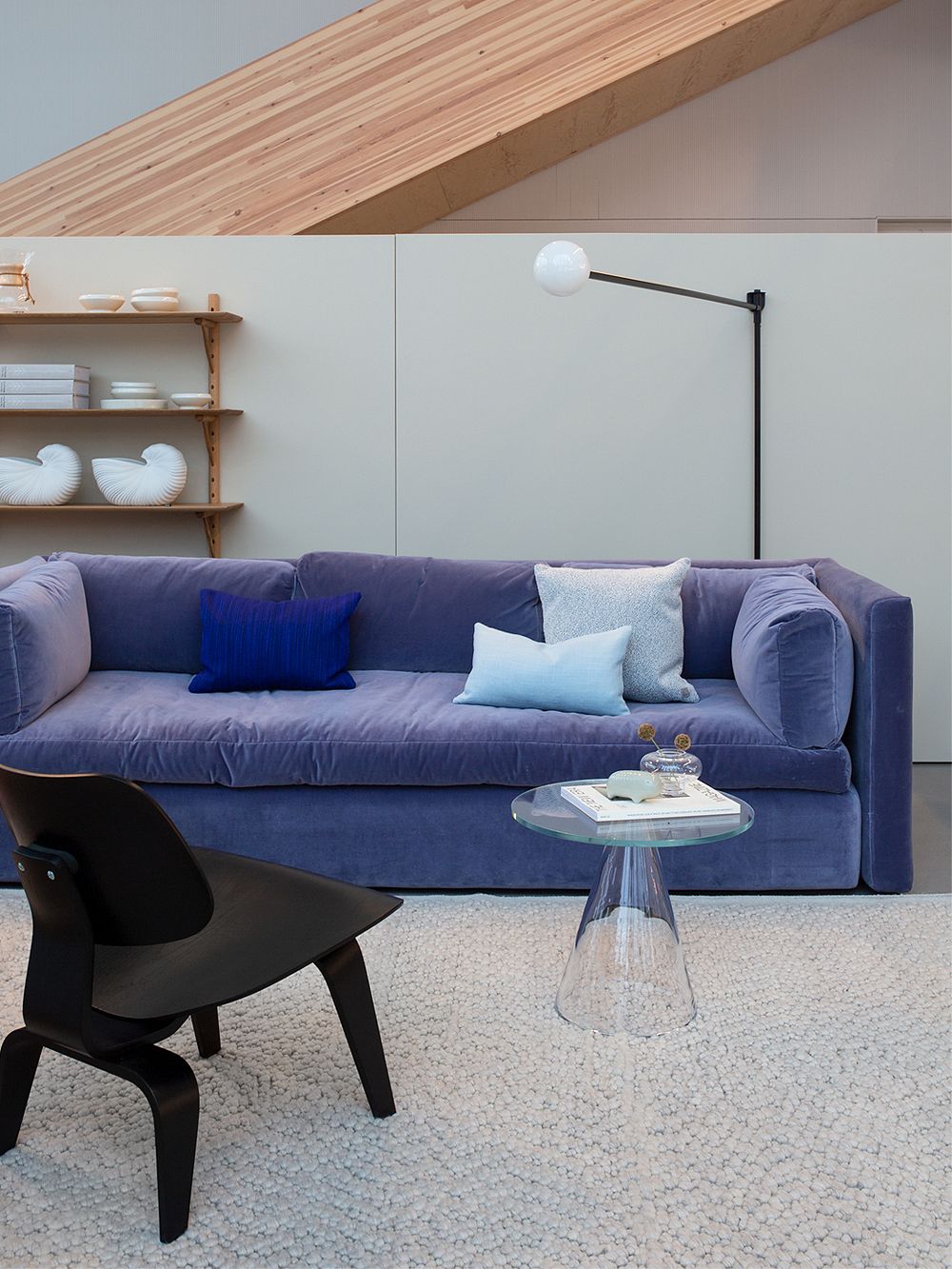 "THE CHANGE OF THE YEAR is traditionally associated with numerous clichés about a healthier, more efficient and – in all respects – better year. I personally don't care much for such resolutions, but at the beginning of the year it is, nevertheless, nice to do something to clear both the mind and the home: clean and air, streamline and get rid of unnecessary items – and also think about new things and what the future might hold.
The cycle of trends has slowed down, which is good, but new trends still emerge every year. In keeping with last year, bright colors, soft wood and cool glass and metal surfaces are particularly popular interior design elements in 2022. After the opulent and atmospheric Christmas season, everything fresh is really appealing, and glass, for instance, has not looked this good in a long time.
Right now, the items on display in our showroom feature vibrant colors, wood and airy glass surfaces. We are also already eagerly planning the 2022 exhibitions and have turned our gaze to the future."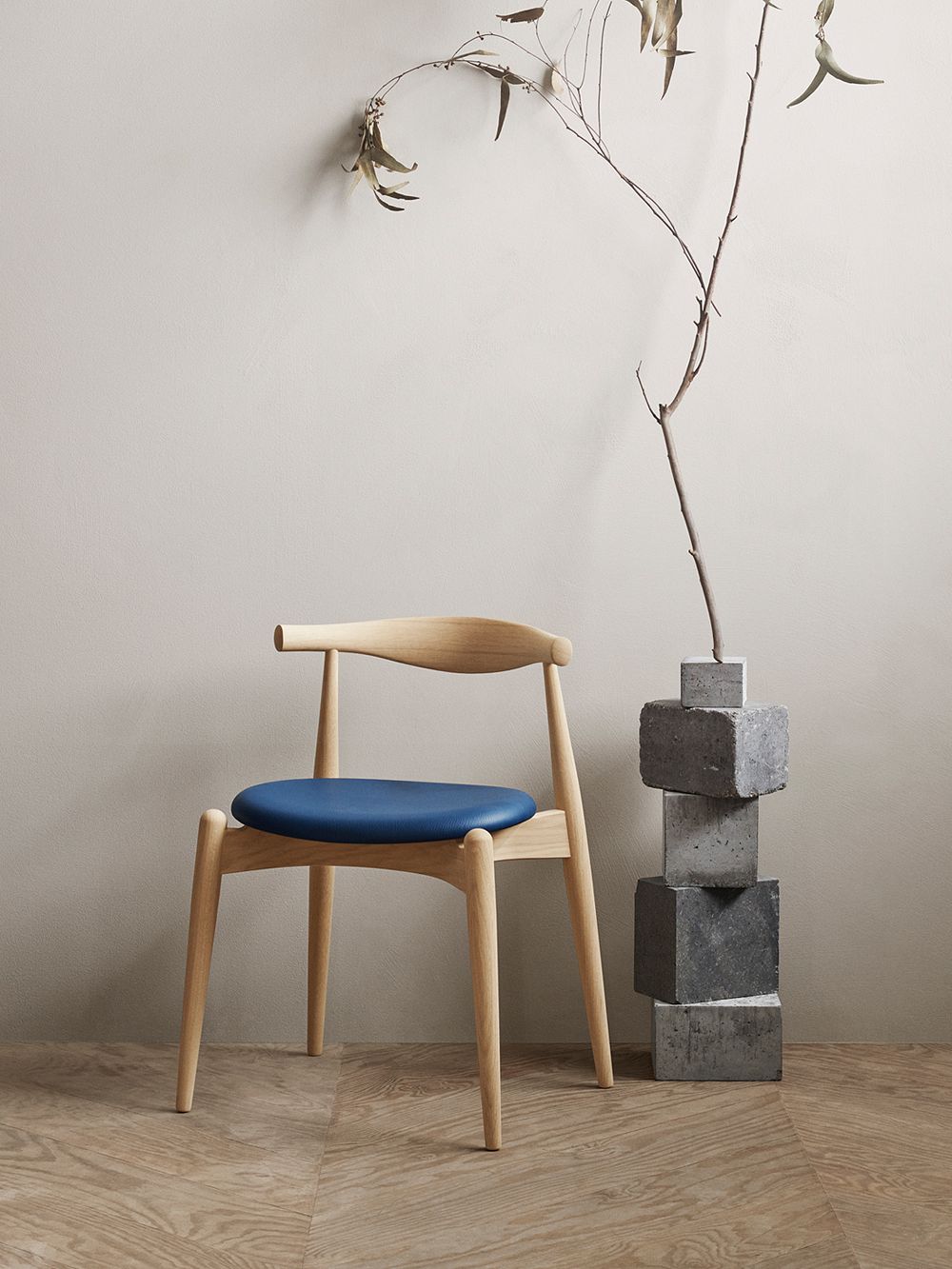 Wood on the horizon
Wood in all its forms was one of the biggest interior design trends in the past year, and it is not about to become any less popular this year. I could, in fact, wager that in 2022, we will see even more wooden dining chairs, completely wooden dining sets, large wooden bookshelves as well as coffee and side tables with a wooden frame and gentle shapes. The popularity of wood is also reflected in the choice of surface materials, and in addition to floors, wood has become a trendy choice for the walls and ceilings in modern homes.
In my opinion, wood is at its best particularly in chairs, as they offer endless opportunities for playing with dimensions and details. I cannot help but admire the classic chairs in which wood has been used extremely skillfully and with great attention to detail.
The competition for the title of my favorite chair is tough, but at the moment, I particularly dream of the CH20 chair by Carl Hansen & Søn. In our showroom, the chair is on display upholstered with soft, light-brown leather, but it also looks fresh with a blue leather seat, like in the picture. When a bright color is combined with the elegant shape, the chair is not only classic but also trendy.
• Carl Hansen & Søn CH20 chair >
• All dining chairs >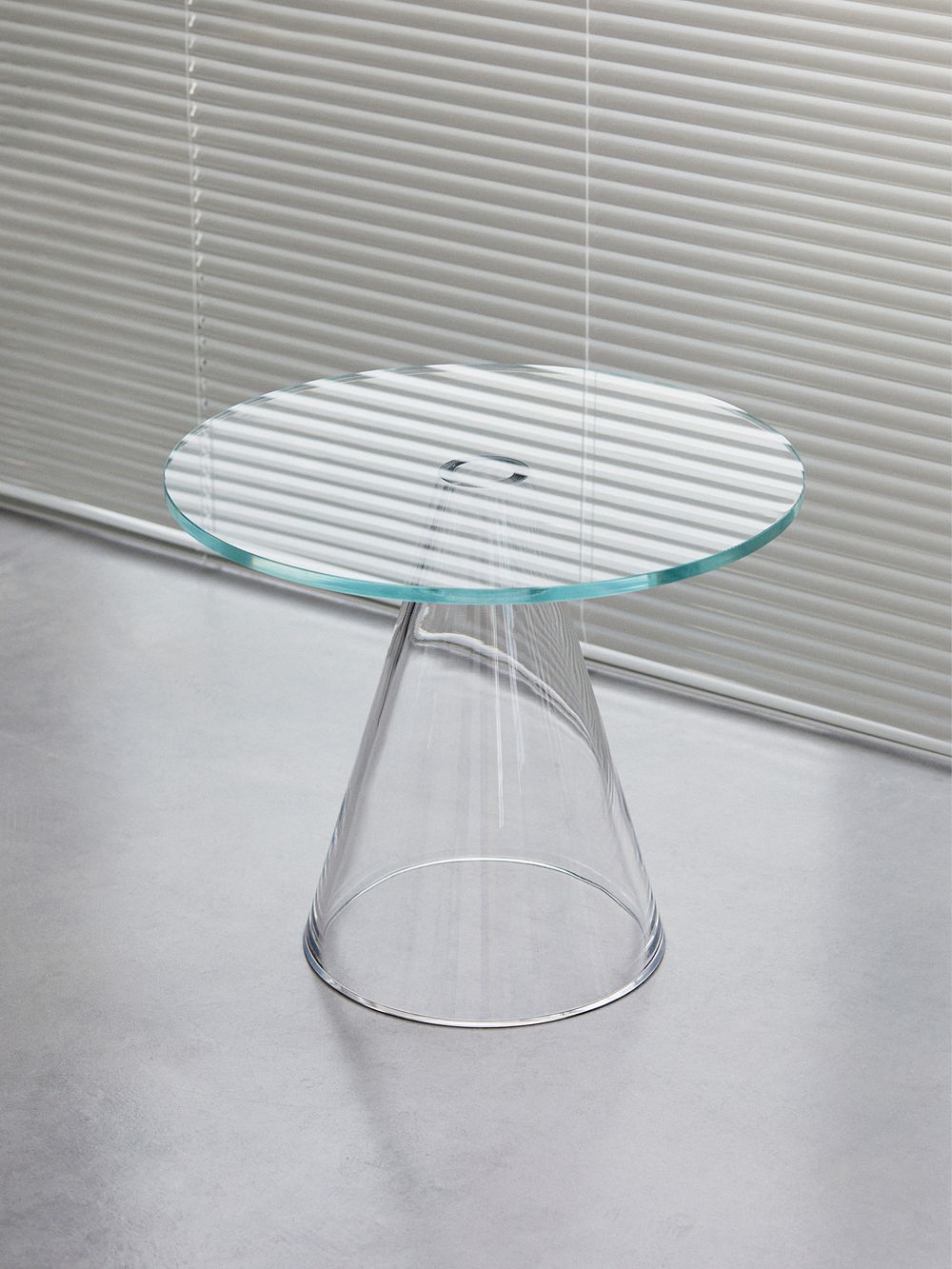 Cool, charming glass
Since contrasts are what make an interior interesting, wood looks particularly good alongside a completely different material: glass. It gives the home a lovely, airy feel and room to more heavier shapes and materials.
In fashion, the trends of the early 2000s have already been popular for a while, and as we know, interior design follows fashion – although with a slight delay. I think that the Sander side table by Massproductions reflects the end of the last millennium in the best way: the extremely sharp geometric shapes provide the space with structure and character, while the overall look remains suitably light thanks to the transparent material.
The shape of the table is wonderfully timeless and feels new and fresh at the moment. Try combining the table with linen, canvas cotton and a highly-textured rug made of natural fibers, for example. The glass table makes a sharp-looking, trendy addition to natural interiors.
• Massproductions Sander side table >
• All side tables >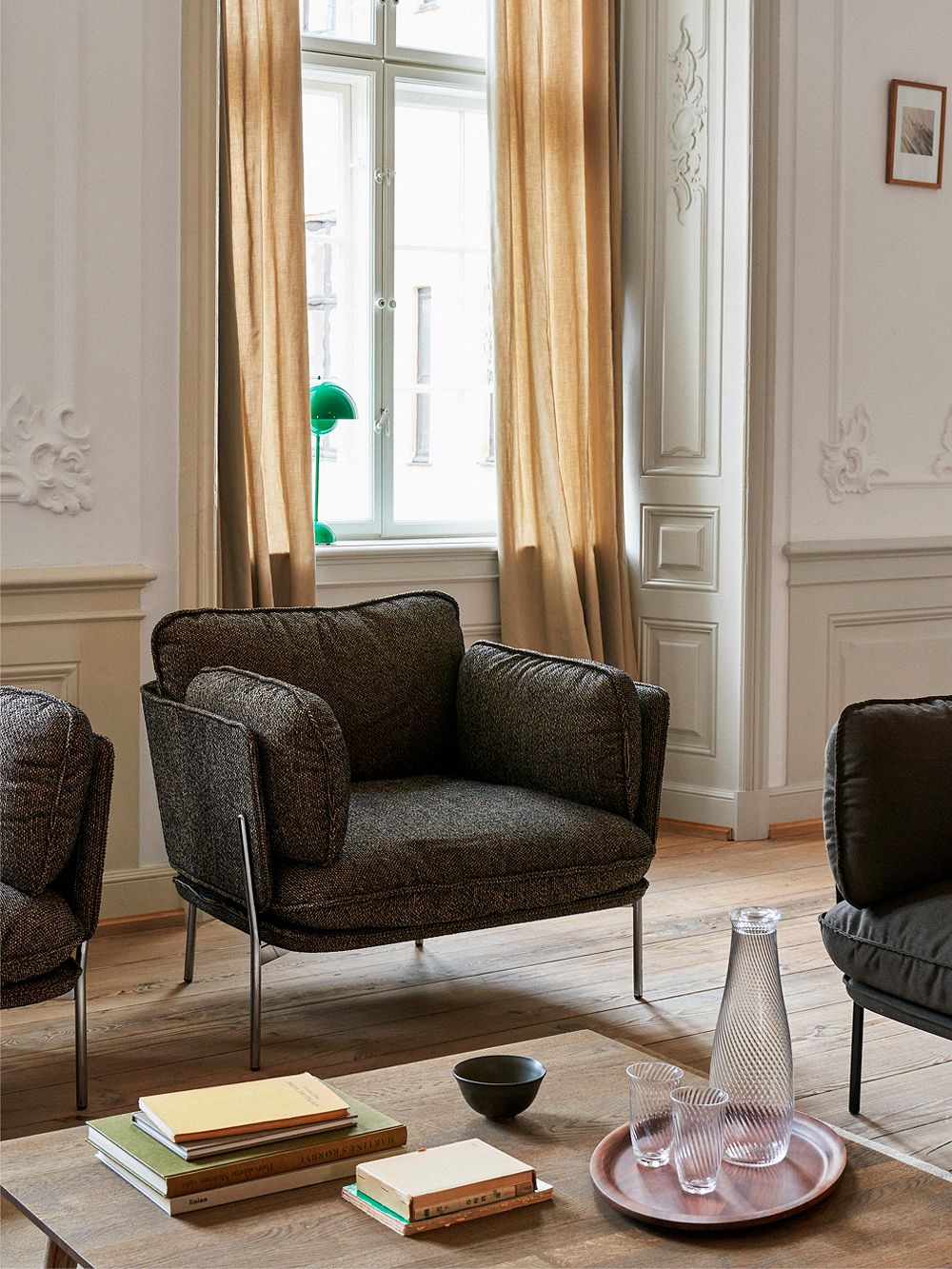 Steel frame and softness
Are you looking for a soft and comfortable armchair in a moderate size and streamlined, modern shape? Sometimes this combination seems challenging but is, by no means, impossible.
One good solution is &Tradition's Cloud lounge chair, which complements the collection of sofas by the same name. Even though the chair has a delicate, Scandinavian-style steel frame, the plush cushions filled with a mix of foam and down take seating comfort to a whole new level. This series is definitely worth testing!
The combination of light and massive works in this case, as well, and especially the tubular metal frame feels particularly fresh at the moment. I also paid attention to the small splashes of color incorporated in the otherwise neutral-toned interior featured in the inspiration image – this kind of mixing and matching is very in right now.
• &Tradition Cloud collection >
• All lounge chairs >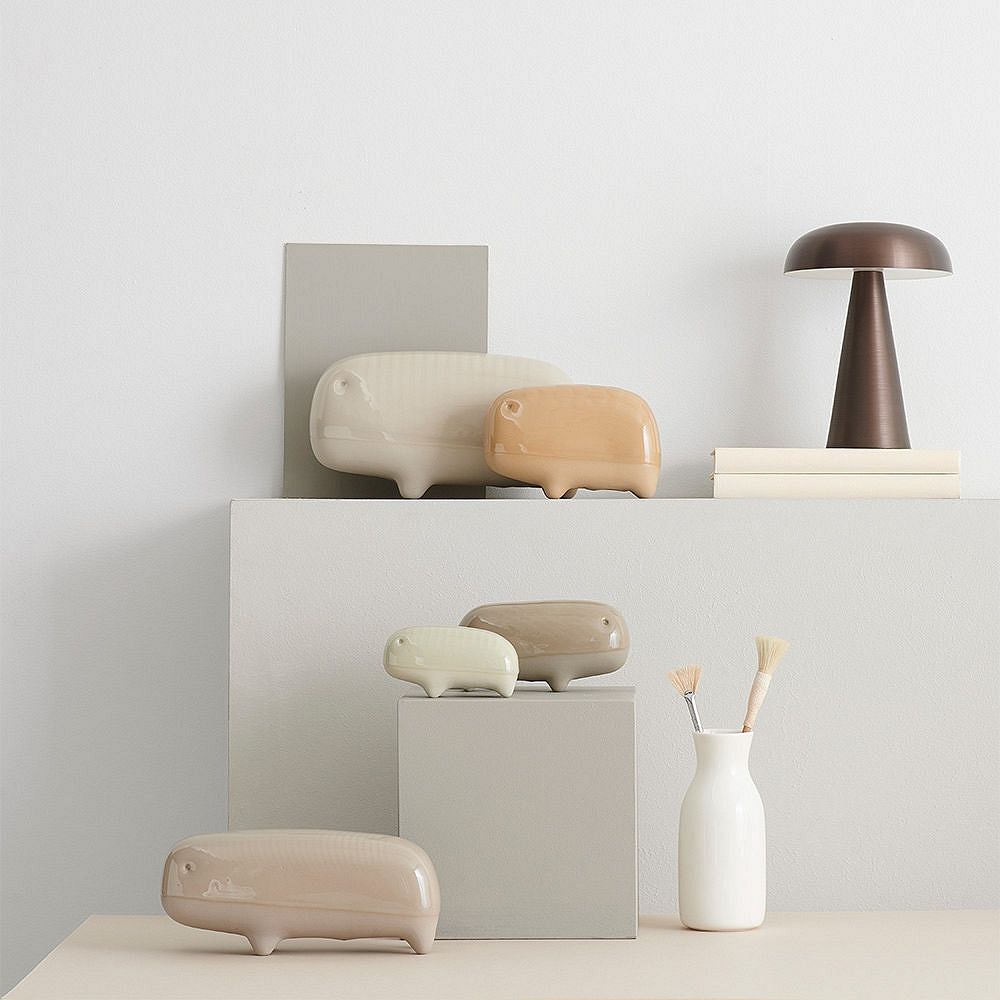 New mascot for the home
Pieces of art are usually purchases that you do not have to regret, as they enliven the home, stand the test of time and give the interior character.
The adorable Primordial Animals designed by Arni Aromaa look good both alone and in a group. They are fun to integrate into arrangements on shelves, countertops and tables – any place you want to showcase something surprising and interesting. There are several size and color options, and each item is unique. The ceramic Primordial Animals also make for great gifts for those who like Finnish design and small, unusual-looking items.
• Craftworks Finland Primodial Animals >
• All figurines >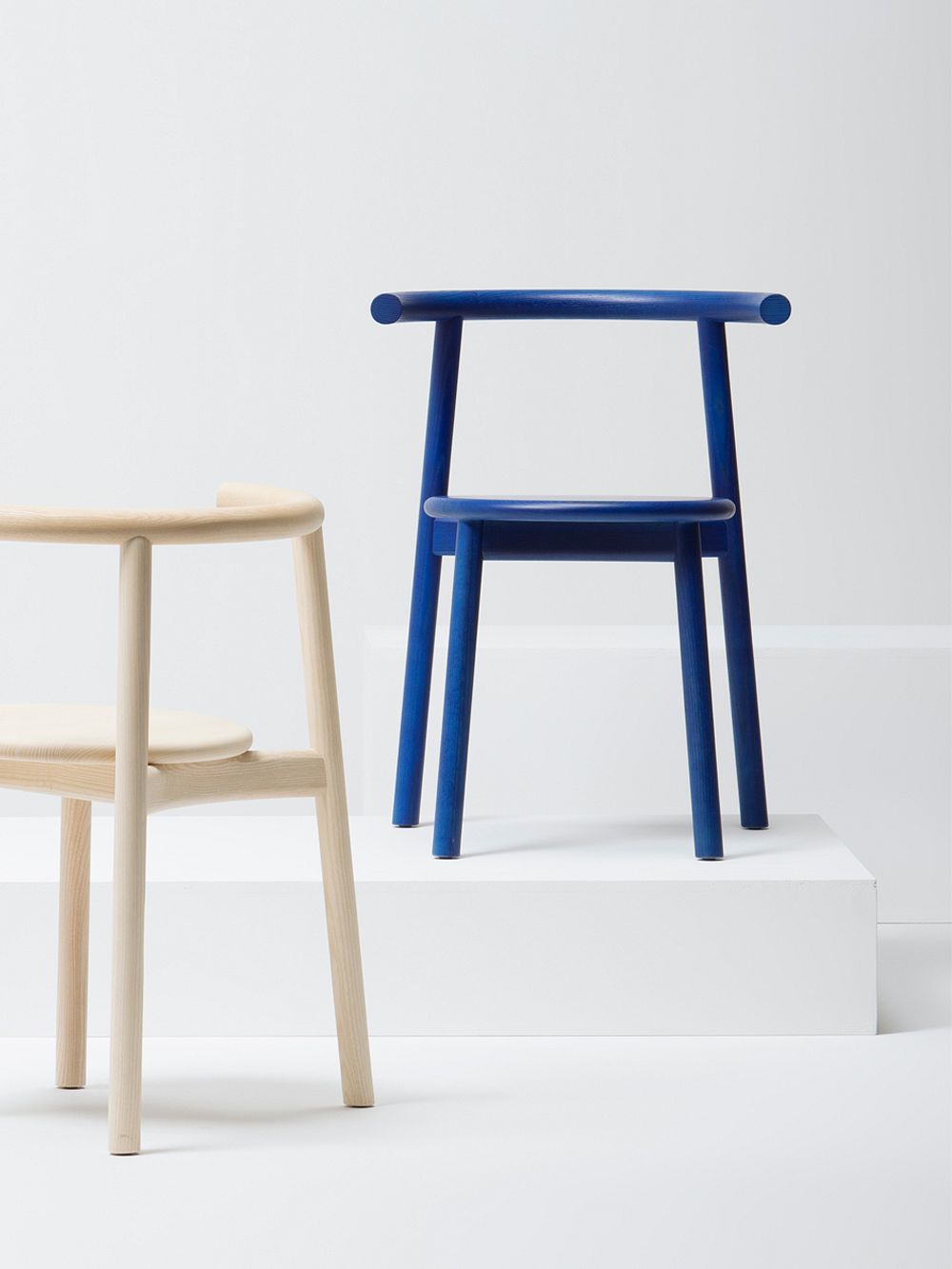 Cobalt blue hue
This is the time of colorful interiors. One of the trendiest colors this year is a bright blue with a hint of cobalt that keeps popping up here and there: in bed linen or textiles, in individual lamps or small decorative items.
I have completely fallen in love with the MC5 Solo chairs by Italian Mattiazzi that are on display in our showroom in a deep blue tone. Slightly more subdued versions in ash and blue-black are available in our online store. The sleek and streamlined wooden chairs are light, which makes them easy to move around. They go perfectly with a simple, sturdy wooden table that brings out the beautiful shape of the chairs.
Small items in pastels
Fun small items by HAY continue the theme of color in slightly softer tones. The Chubby vase in soft yellow does not even need any flowers, but come spring, a budding fruit-tree branch would go perfectly with it. The Soft candleholder in lavender, on the other hand, is ideal for brightening up a room decorated in light winter tones. If you have doubts about experimenting with colors on a larger scale, you can always start with small details like these, as they already really freshen up a room.
• Hay Chubby vase >
• All vases >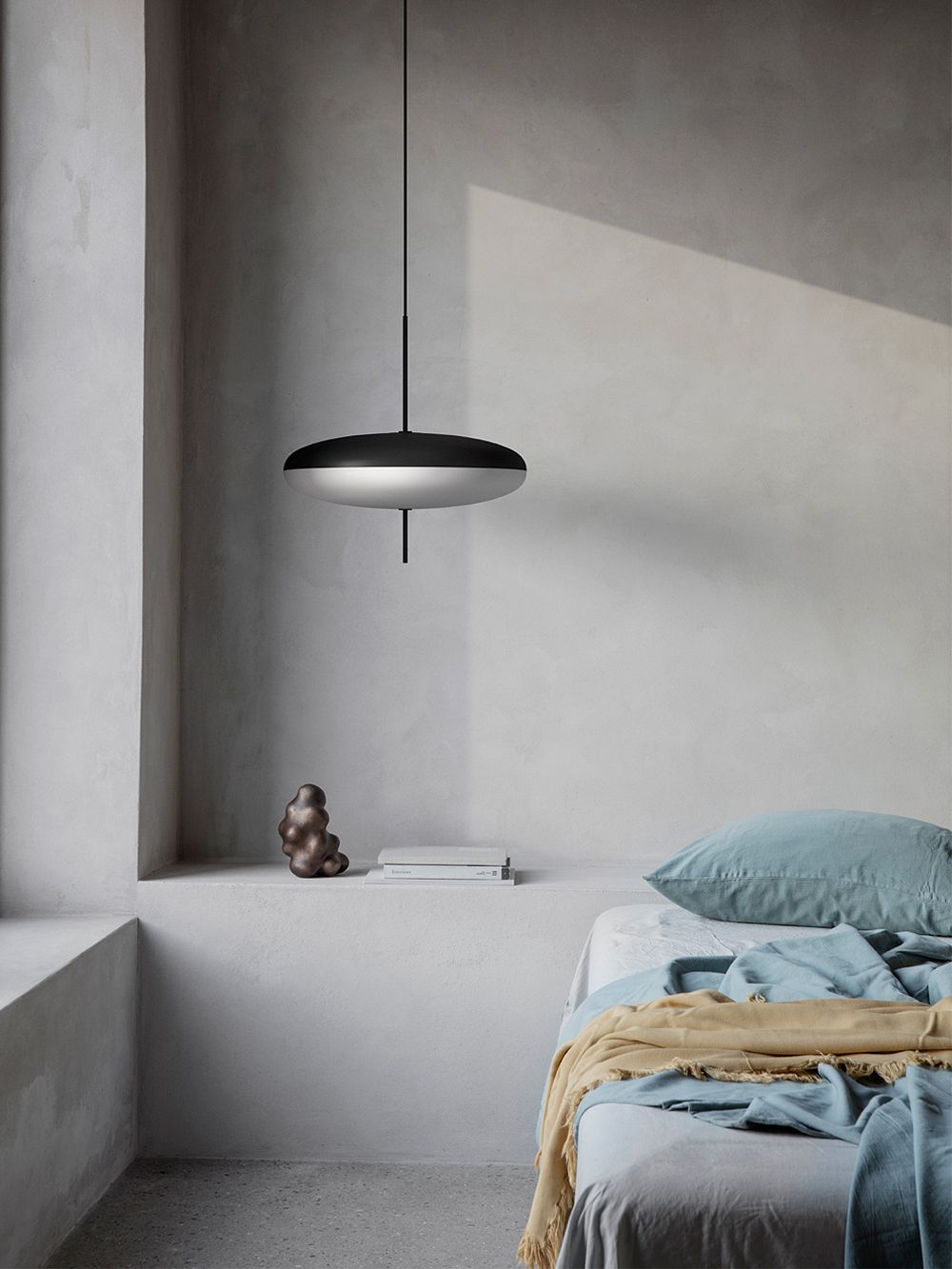 From the 50s to the present day
When it comes to lamps, the currently most interesting models are simple yet stylish – with a twist. When designed in 1950, the Model 2065 pendant by Astep was ahead of its time. Back then, lamps were generally made of glass, but designer Gino Sarfatti tested a completely new material, methacrylate, in this luminaire.
Although the black-and-white lamp, which mainly casts light downward, is ideal for use over a table, it is also worth trying it out in one of the best spots in the home, where it can act as an eye-catcher. The light and sculptural pendant also goes well with currently hot 70s-style interiors.
• Atep Model 2065 pendant >
• All pendant lamps >
---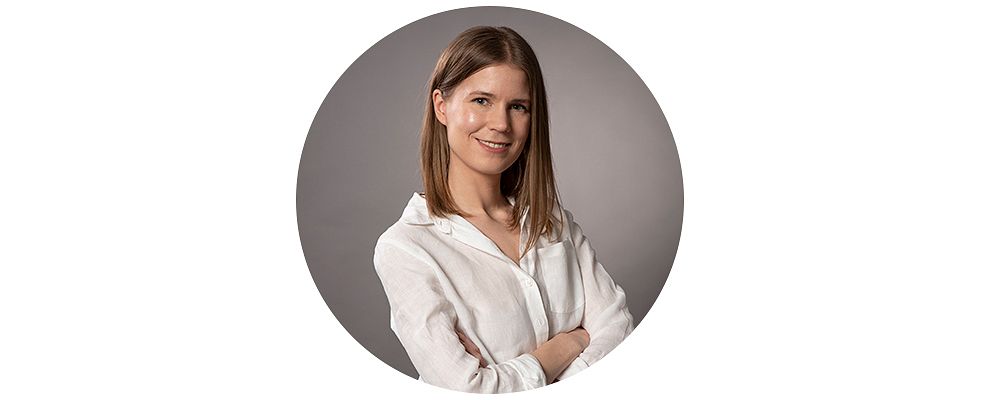 Interior architect Maija Rasila picks the most inspiring products, objects and issues of the month from novel and classic items. Modern Scandinavian style can be spiced up with plenty of details, surprising colors and personal touches.
---
Read also:
• Finnish Design Shop's stunning showroom is open >
Text: Maija Rasila Photos: Finnish Design Shop and manufacturers