Beautiful outdoor furniture and weatherproof decor elements transform the outdoors into a cozy extension of the home. High-quality design will keep you comfortable from dusk till dawn – and for countless summers to come!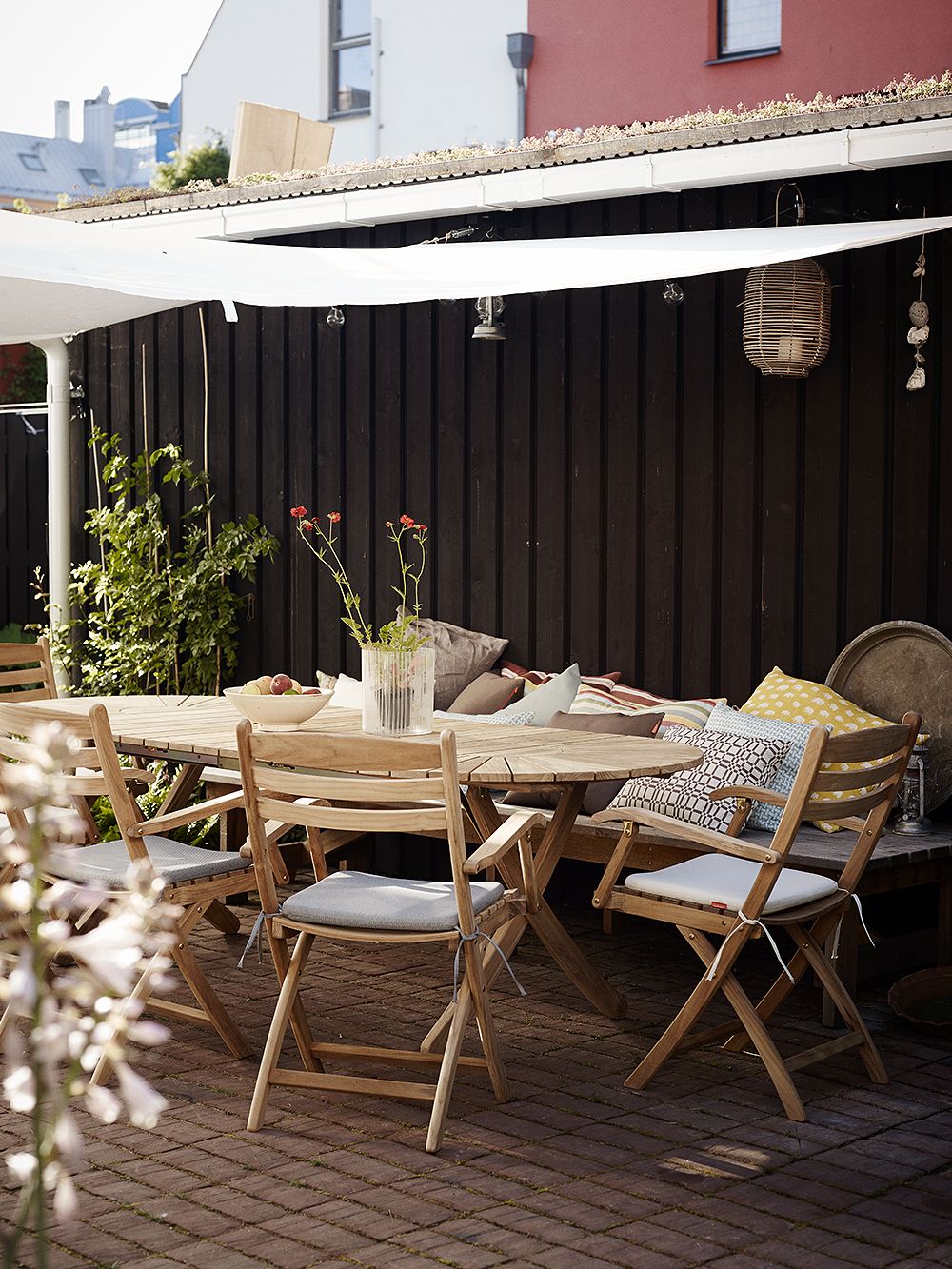 Decorate with cushions
Multi-colored decorative cushions soften the look of patio furniture and offer a splash of color while waiting for summer flowers to bloom. Mix and match prints and colors forgetting all rules and regulations, or tone down with a soft palette of earthy hues. Opt for durable, quick-drying cotton or linen. &Tradition's Collect Indigo cushion features a gorgeous dip-dyed effect that looks just as charming both outdoors and in.
• &Tradition's Collect Indigo cushion >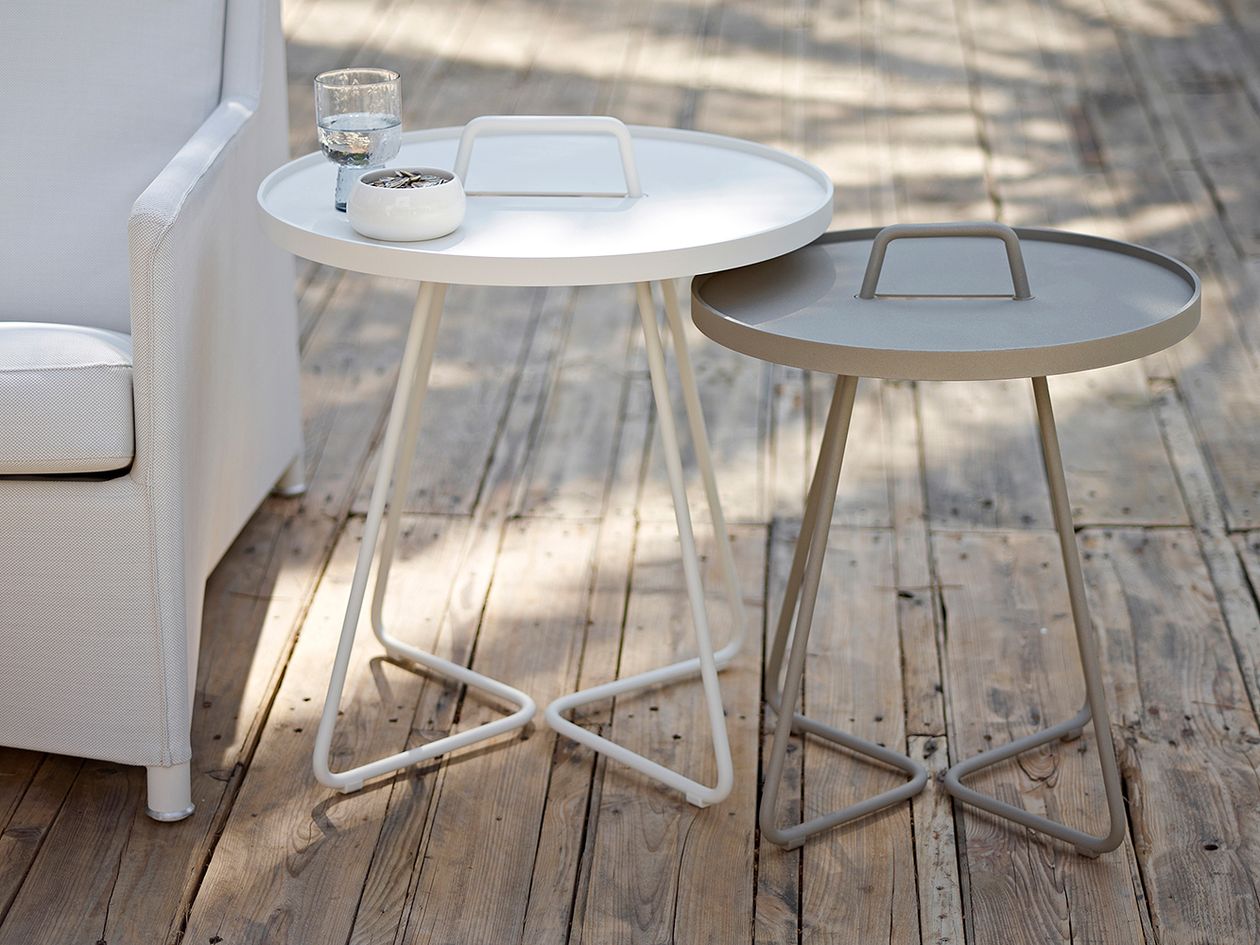 Take the table with you
A nimble, movable side table is an excellent addition to the terrace furniture. True to its name, Cane-line's On-the-move side table is light and easily transportable due to its handle. The tabletop can also be detached and used as a separate tray. The streamlined table travels from a breakfast at the balcony to a coffee break at the garden, and in the winter it serves just as magnificently indoors.
• Cane-line's On-the-move side table >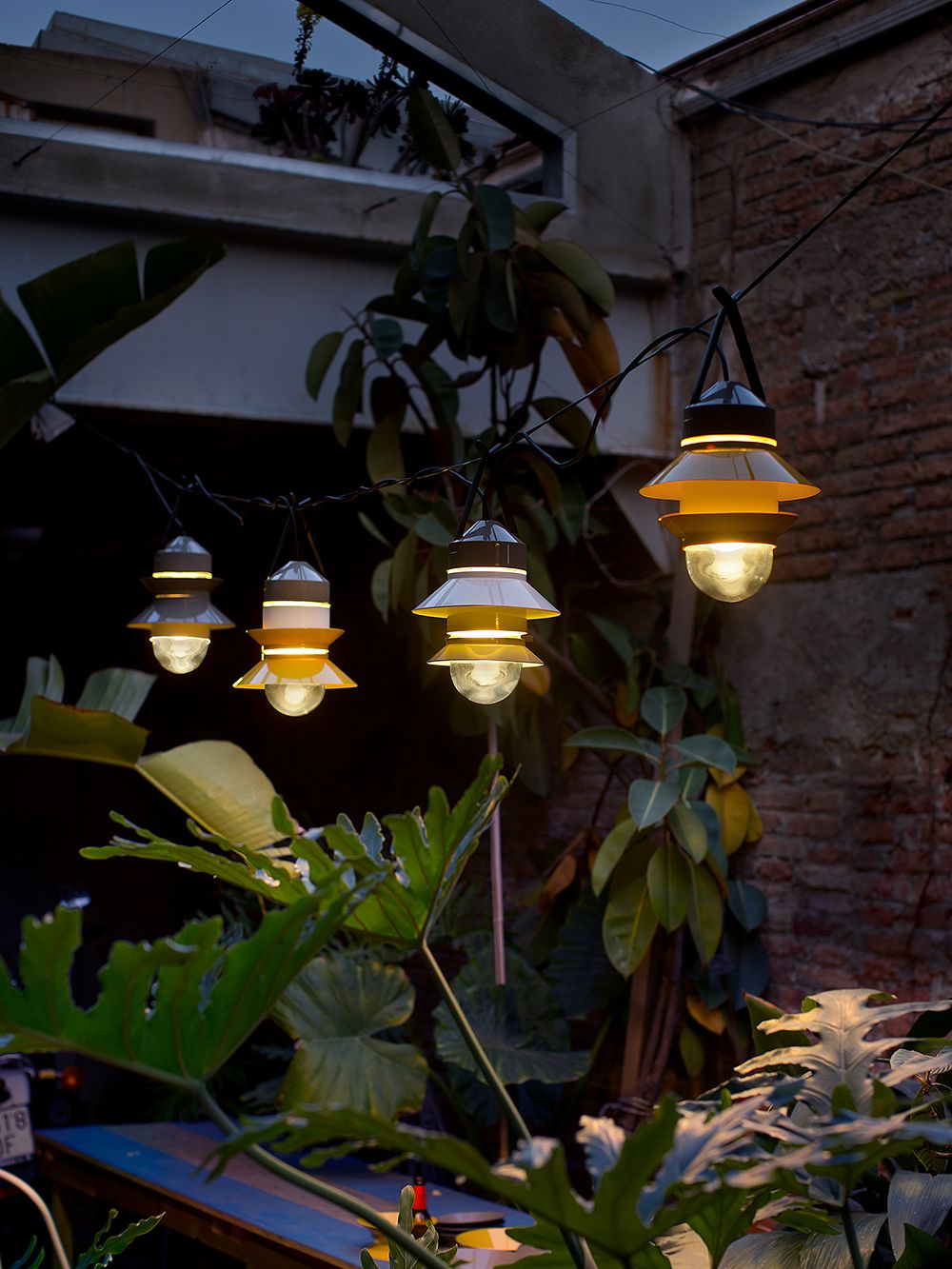 Nightless nights require clever lights
Long summer days offer a lingering light that only fades as night falls. Even then there's no need to head inside, as weatherproof luminaires provide an ambient light for late nights. Designed for Marset by the Spanish Sputnik Estudio, the Santorini outdoor lamp is a beautiful and durable lighting fixture, that can be hung on the terrace or balcony, or even in the garden. 
• Marset's Santorini pendant lamp >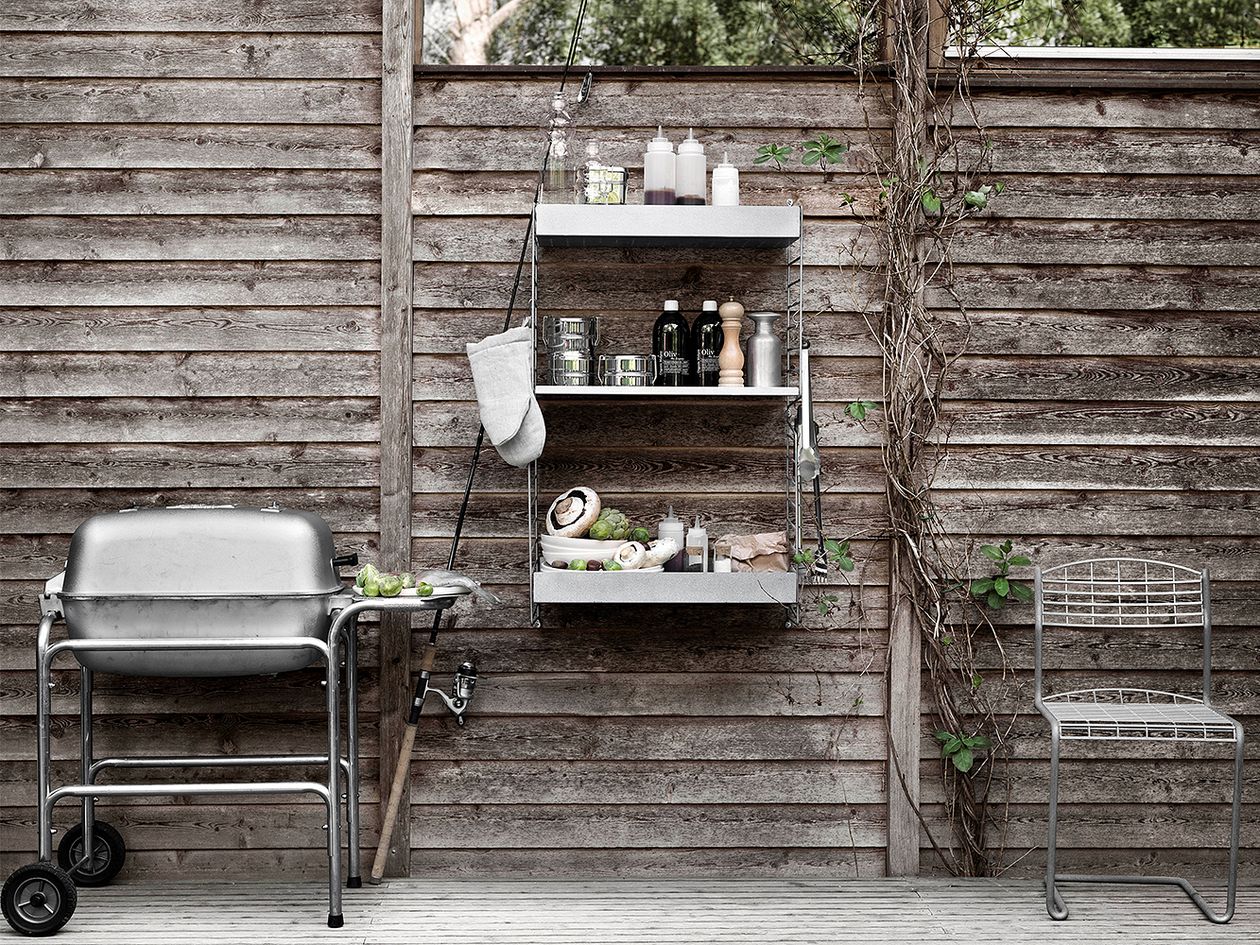 Store in style
A storage unit designed for outdoor use is a perfect way to tidy up the balcony or the garden. The popular String shelving system by String Furniture also features a design for the outdoors. Mix String Outdoor shelves and side panels to create the unit you need, whether it's one for storing garden tools or a beautiful open shelving for a summer kitchen.
• String Furniture's String Outdoor shelf >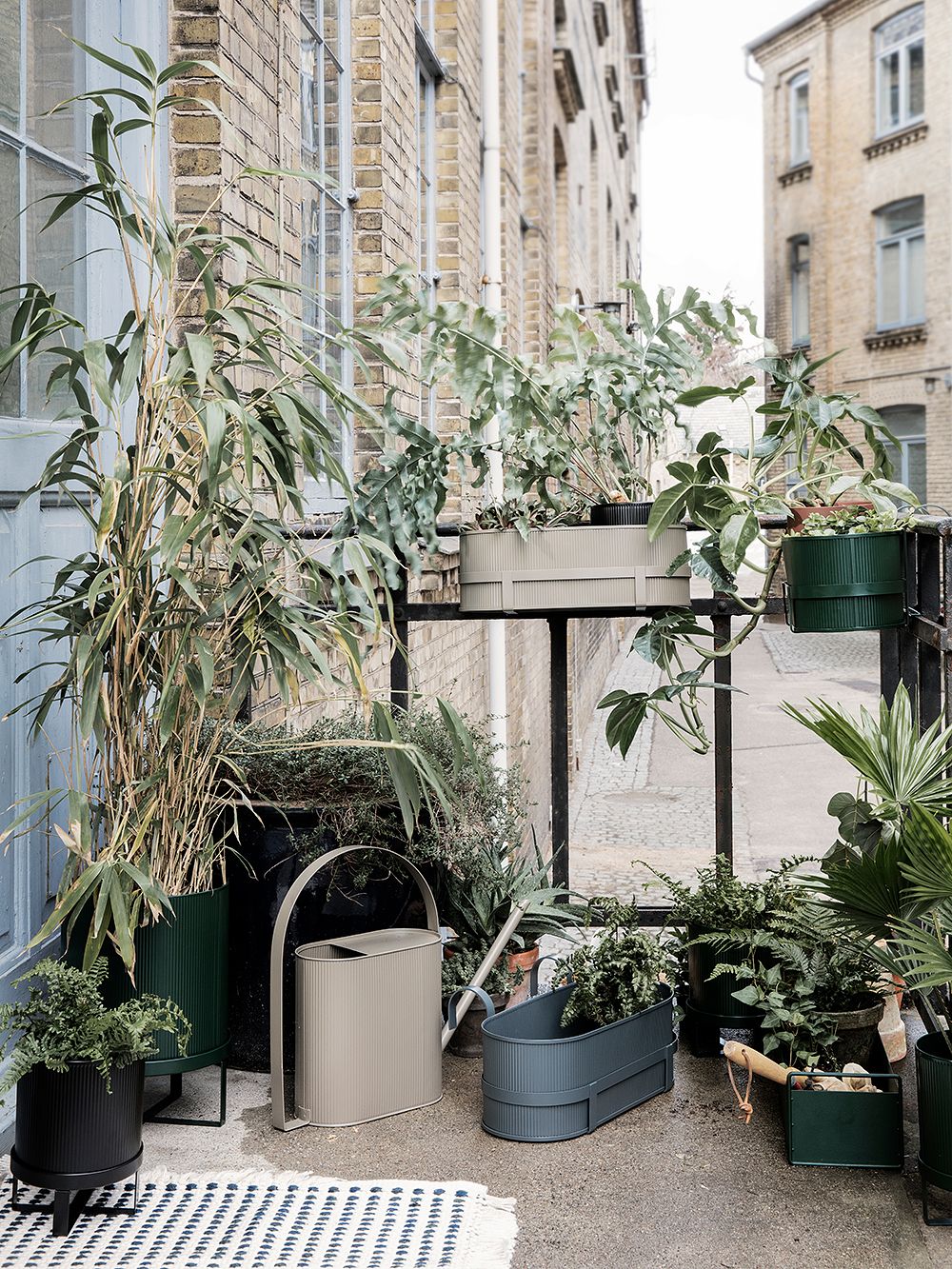 Who let the pots out?
Green plants are an easy way to introduce a lush and laid-back mood to the balcony, even in the middle of the city. As days grow longer and warmer the most resilient indoor plants can move outside, though it might still be best to let them in for the night. Lending its look from the aesthetics of Bauhaus architecture, Ferm Living's Bau balcony box offers a striking home for all plants from fragrant herbs to summer flowers.
• Ferm Living's Bau balcony box >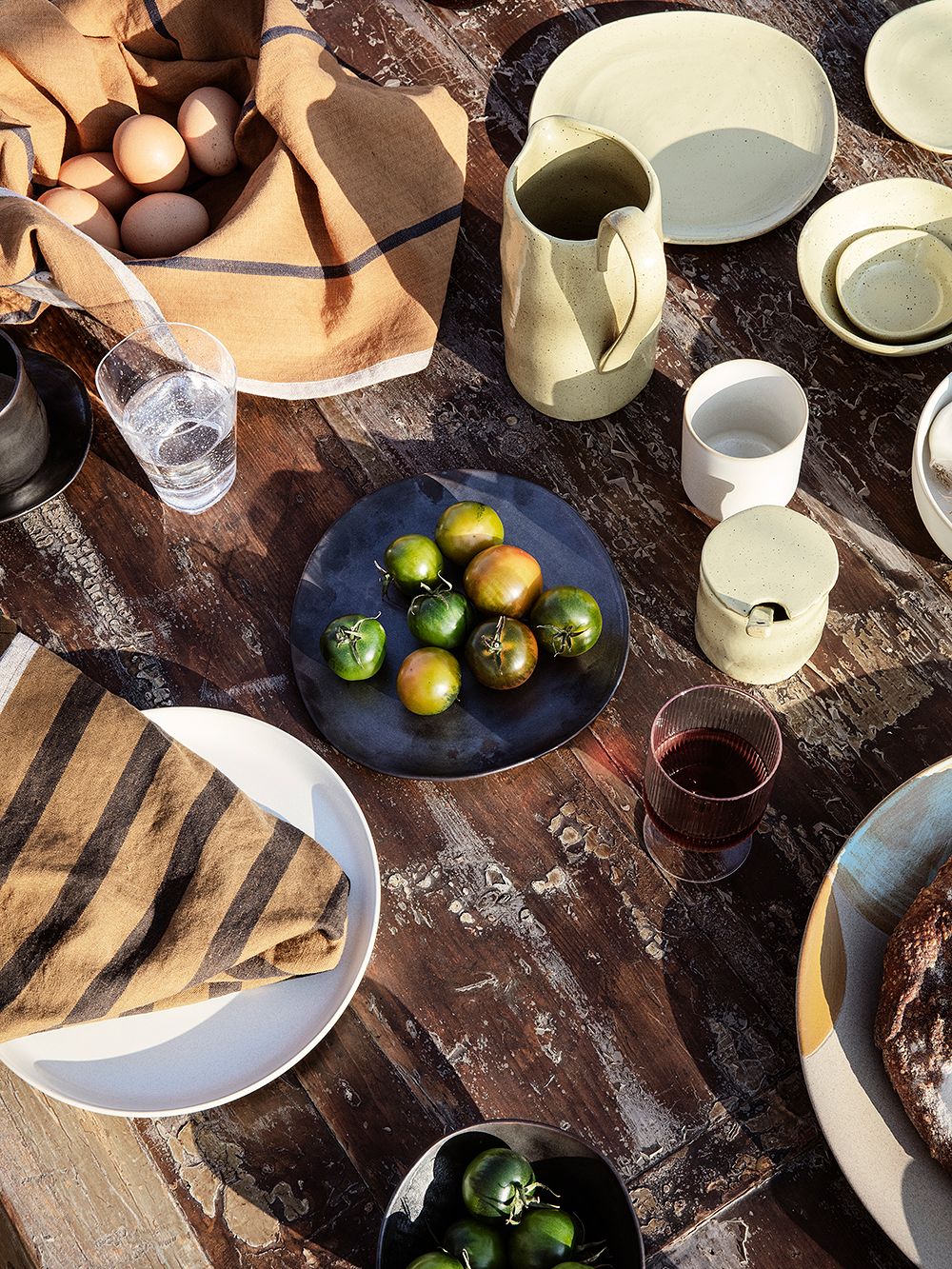 Taking you out for dinner
In the summer every meal is a picnic! Ferm Living's Flow tableware features an organic, jovial look that is just perfect for easygoing summer table settings. The fun Flow jam jar adds a nostalgic vibe to the breakfast table or a pancake party, and it can just as well be used for storing salt or sugar.
• Ferm Living's Flow jam jar with spoon >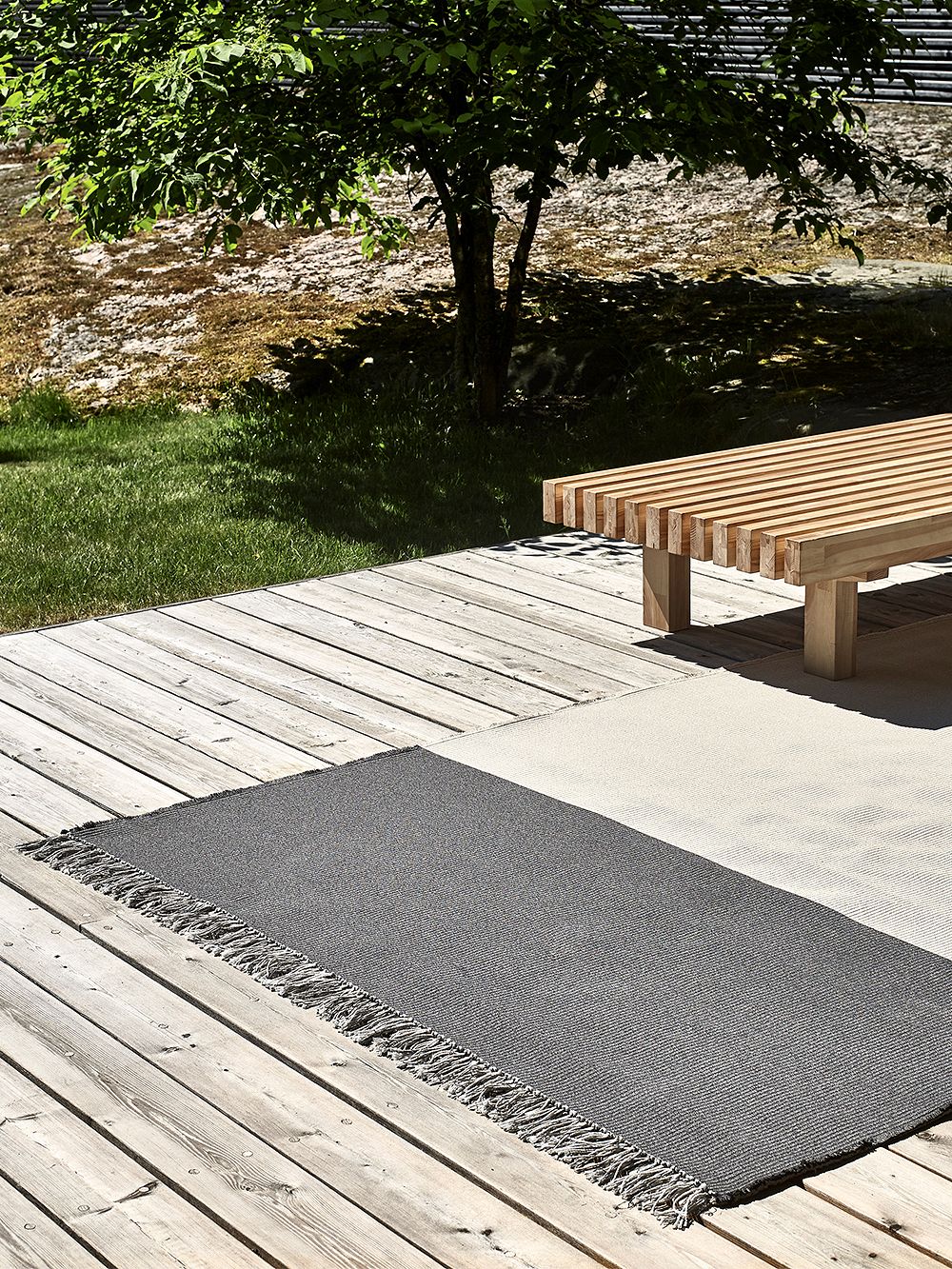 Weather the weather
Is there anything more pleasant than green grass under your toes? Well, a nice weather-resistant rug comes pretty close and it also makes the terrace or balcony instantly more cozy. The Pond rug by Woodnotes doesn't mind even the ficklest summer weather and its stylish, minimalist look can easily be combined with all outdoor furniture.
More inspiration for outdoor styling:
• Summer Shop at Finnish Design Shop >
Text: Mira Ahola Images: Manufacturers