Decorate your Christmas home with the season's most beautiful textiles. Whether you prefer impressive patterns, vibrant colors or a serene, natural ambiance, a new tablecloth, bedding or sofa cushions are an easy and quick way of creating the look you prefer.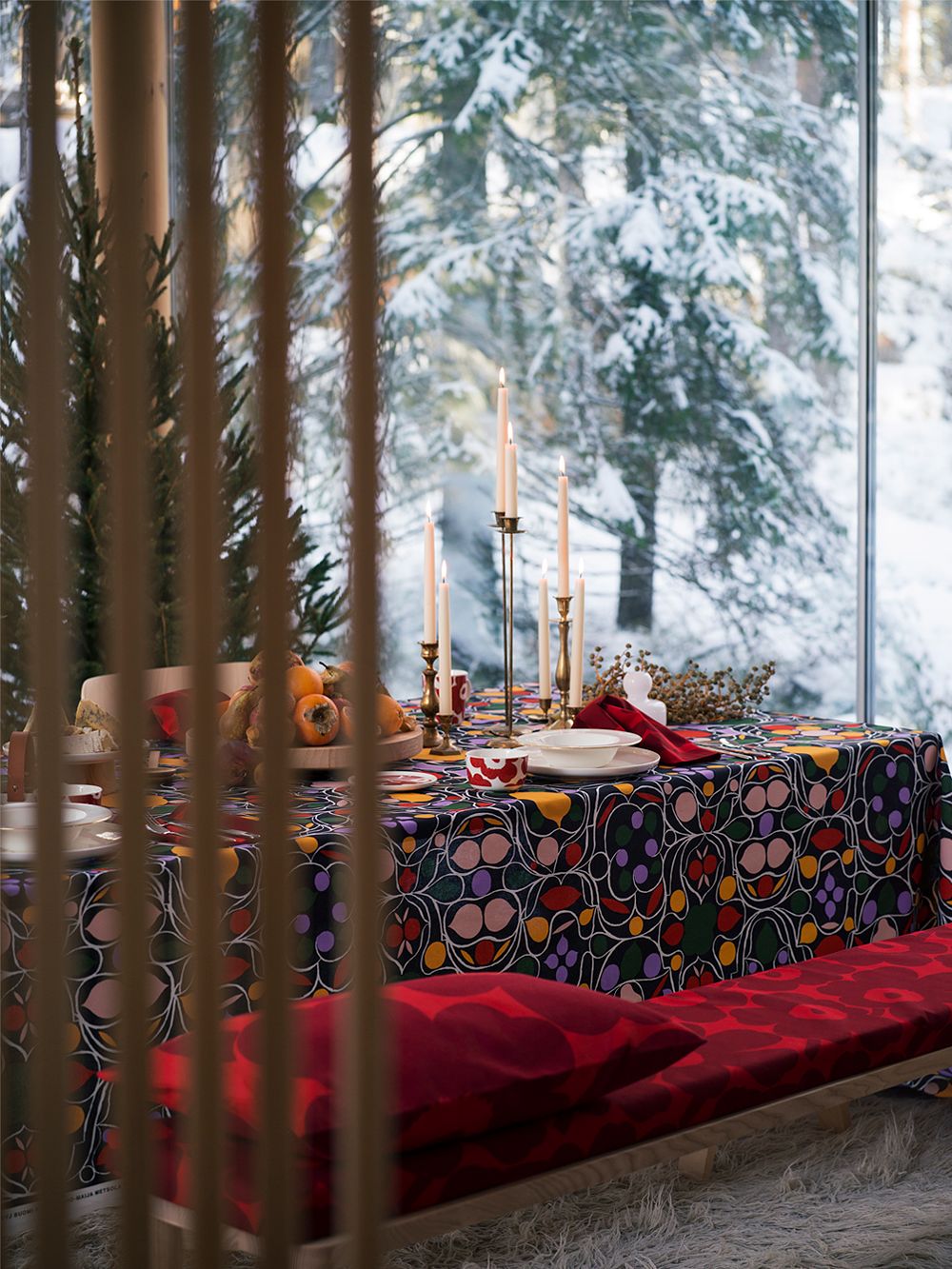 Statement fabric for seasonal interiors
The colorful Talvipalatsi fabric is an eye-catcher in Christmas interiors. Designed by Aino-Maija Metsola for Marimekko, this pattern was influenced by Arabic culture and strong colors. Despite this, the design fits beautifully with the Finnish spirit of Marimekko. Transform the atmosphere in your home at a single stroke, by using the fabric to make a fabulous tablecloth, or even long curtains.
• Marimekko Talvipalatsi fabric >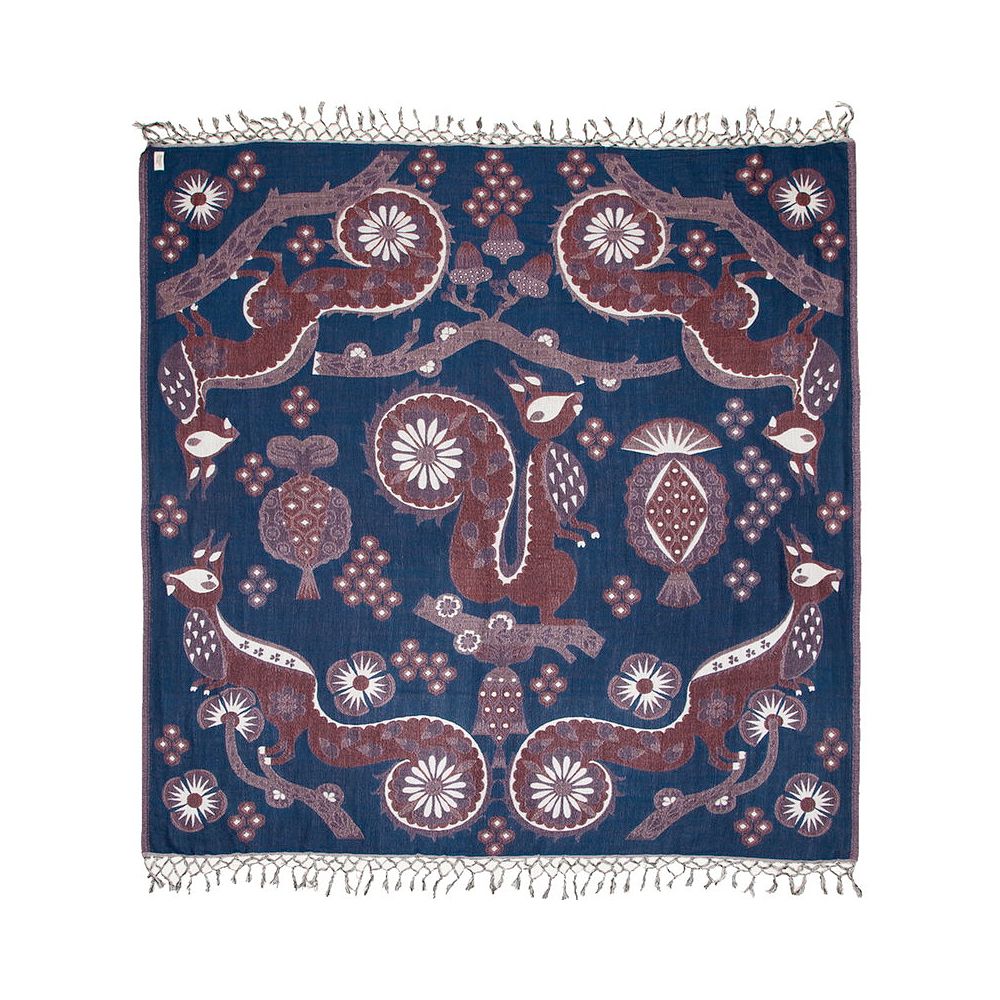 Fascinating patterns
Klaus Haapaniemi's colorful and mystical animal designs are perfect for Christmas. The Squirrel shawl swirls with decorative squirrels and intriguing patterns, and is great for snoozing under or placing at the foot of a bed. This fringed shawl is 150 x 150 cm and is made from a luxurious wool-silk blend.
• Klaus Haapaniemi Squirrel shawl >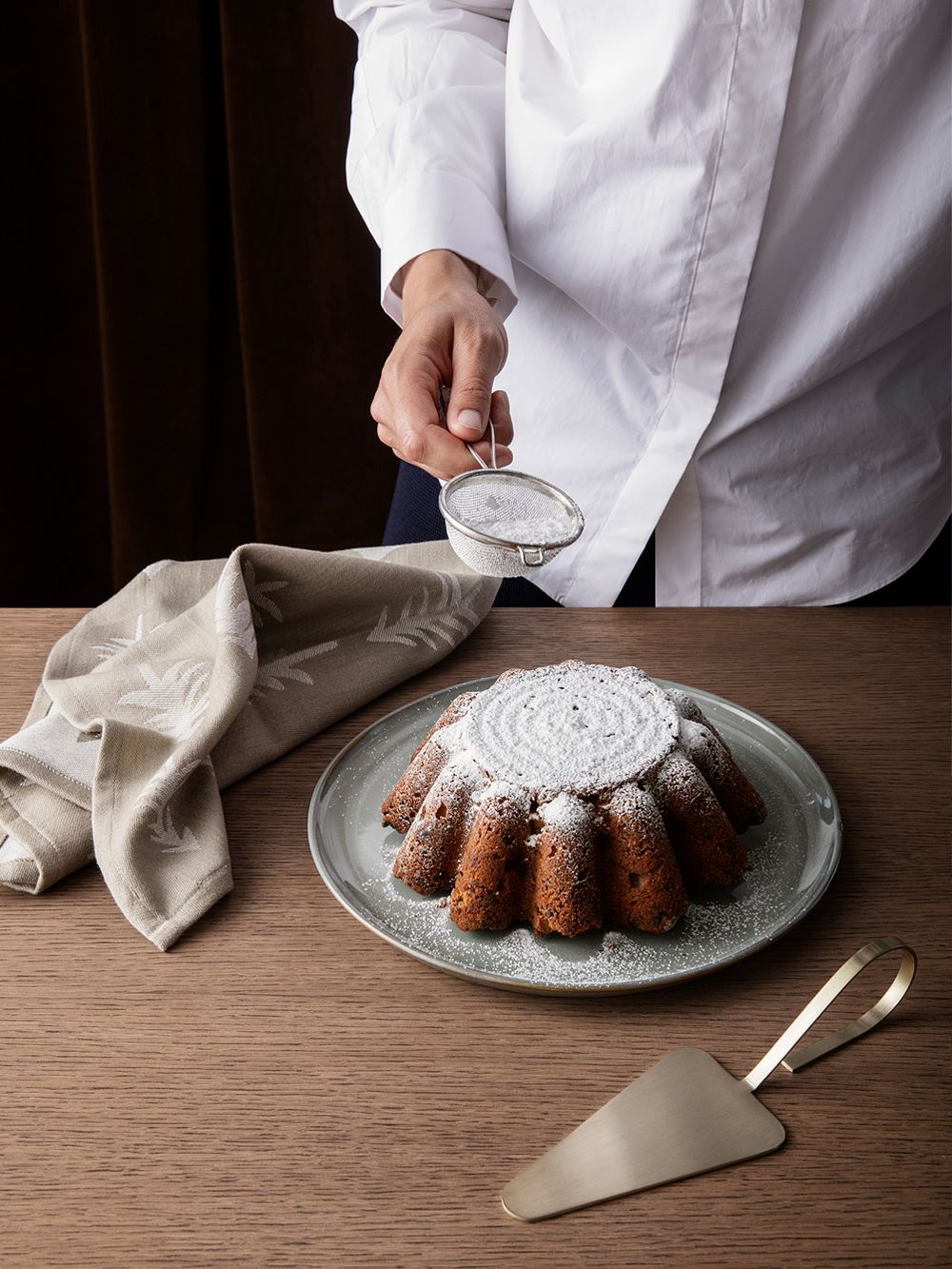 For seasonal baking
Ferm Living's Christmas tea towel has a regular, charmingly understated Christmas tree pattern. The towel is available in three colors: sand, dark green and cinnamon. Made of jacquard-woven, organic cotton, this towel measures 70 x 50 cm.
• Ferm Living Christmas tea towel >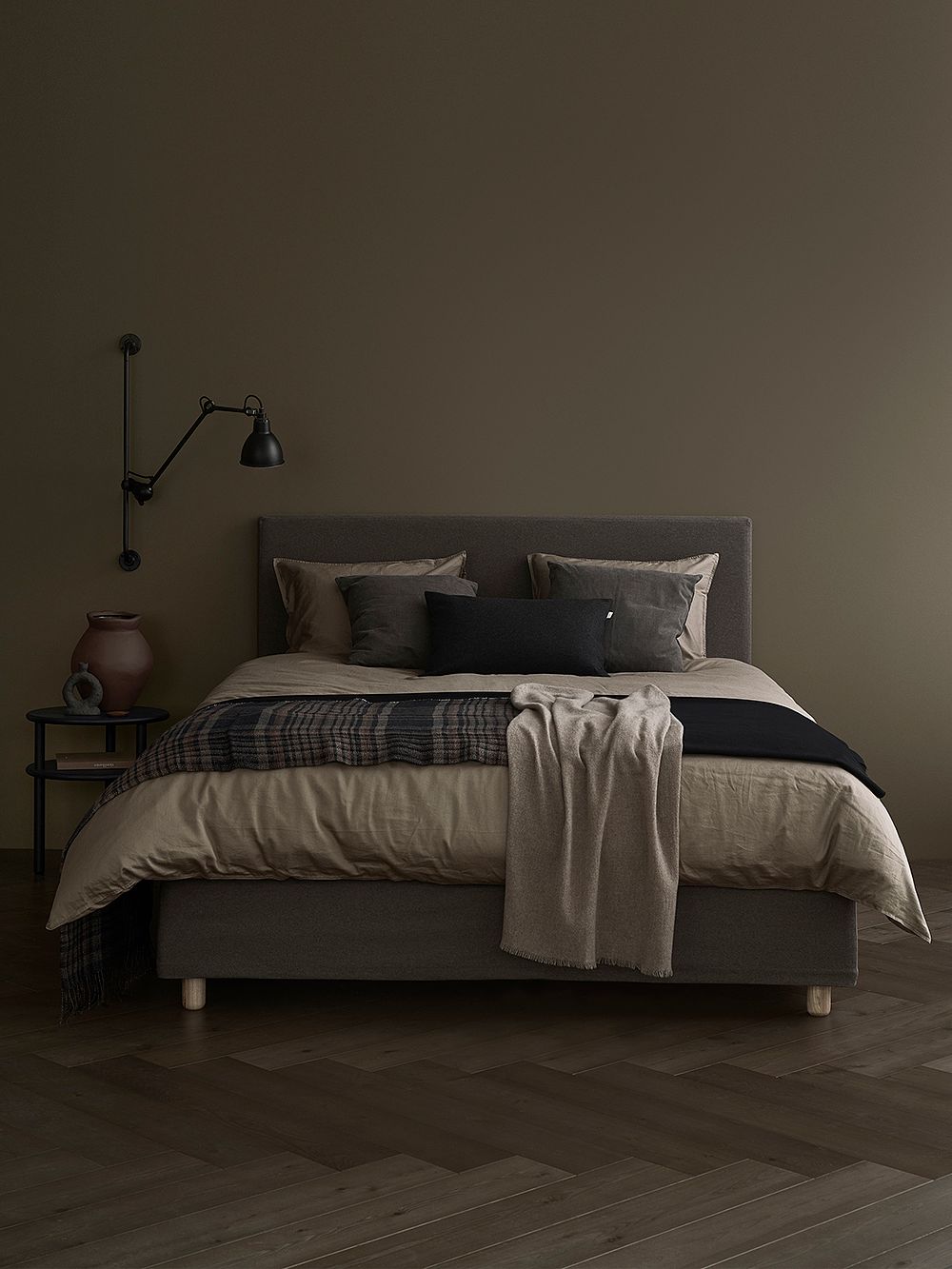 Christmas peace
Use plush bedclothes and deep tones to add a Christmas feel to your bedroom. The collections of the Finnish Matri include a wide range of bed linen, such as duvet covers, pillowcases and bedspreads in serene and natural colors. These products are made of high-quality, natural materials such as cotton and linen.
• Matri products >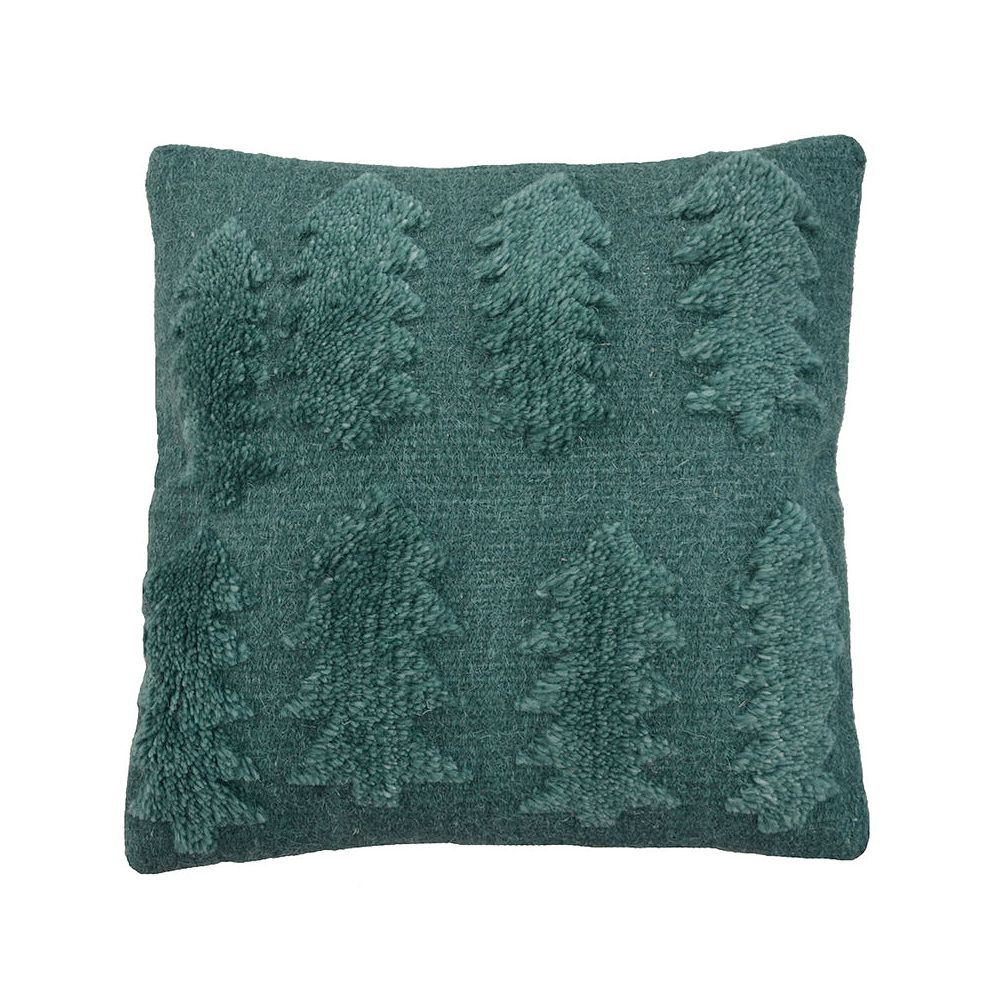 Wool that makes you feel good
The Forest cushion by the Finnish company, Mum's, brings a Christmas mood to the sofa. Made of 100% mulesing-free wool in ethical conditions, the cushion was designed by Teresa Moorhouse. The cushion is 45 x 45 cm in size.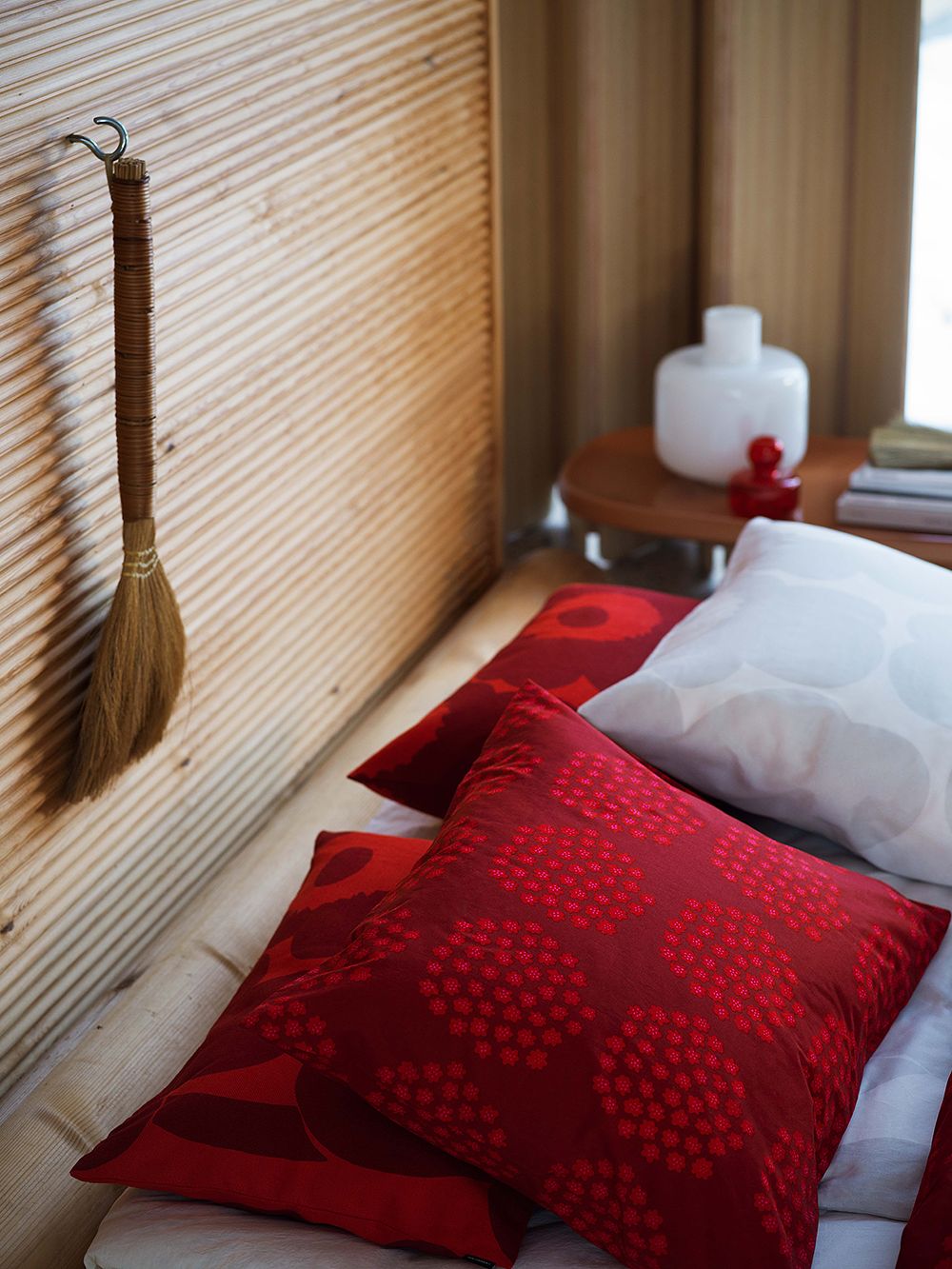 Traditional red
Marimekko's Puketti textiles add Christmas spirit in traditional red. In addition to bedding, the Puketti range includes other products such as towels and kitchen textiles with the same pattern. Designed by Annika Rimala, this classic pattern dates back to 1965.
• Marimekko Puketti pillowcase >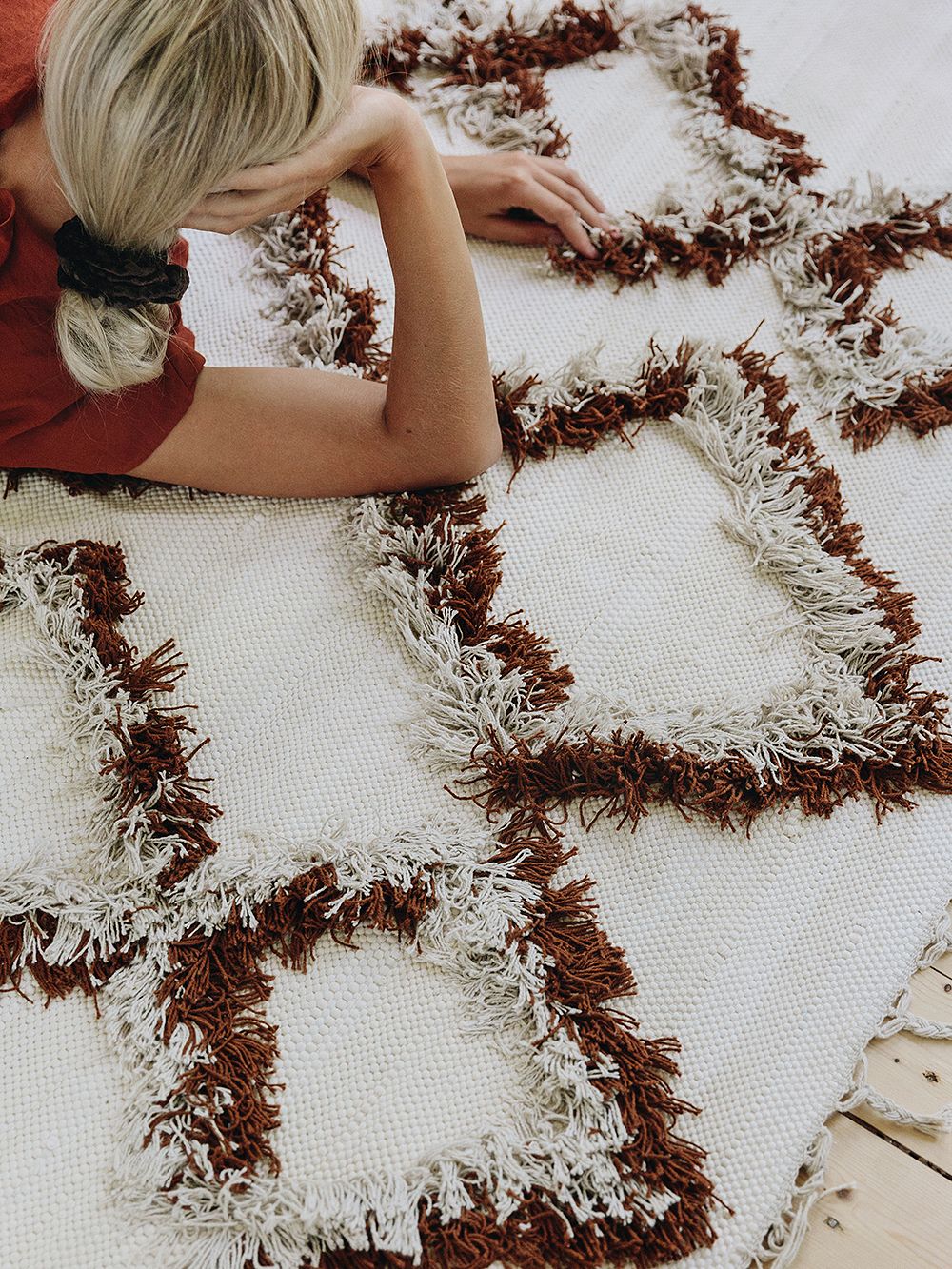 Angular patterns
The Tie rug combines Scandinavian rya weaving with a traditional cotton mat. The brown pattern adds color to the naturally light-toned background of the rug, which is perfect for Christmas décor. Made of recycled cotton by Finarte, the carpet was designed by Saana ja Olli, a designer duo from Turku, Finland.
• Finarte Tie rug >
See also:
• All home textiles >
• Christmas décor >
Text: Maija Rasila Images: Manufacturers