This year the spring trends introduce mellow natural materials, soft earthy hues, and organic shapes. Ferm Living's delightful spring collection adds to the natural trend with clever, unique details.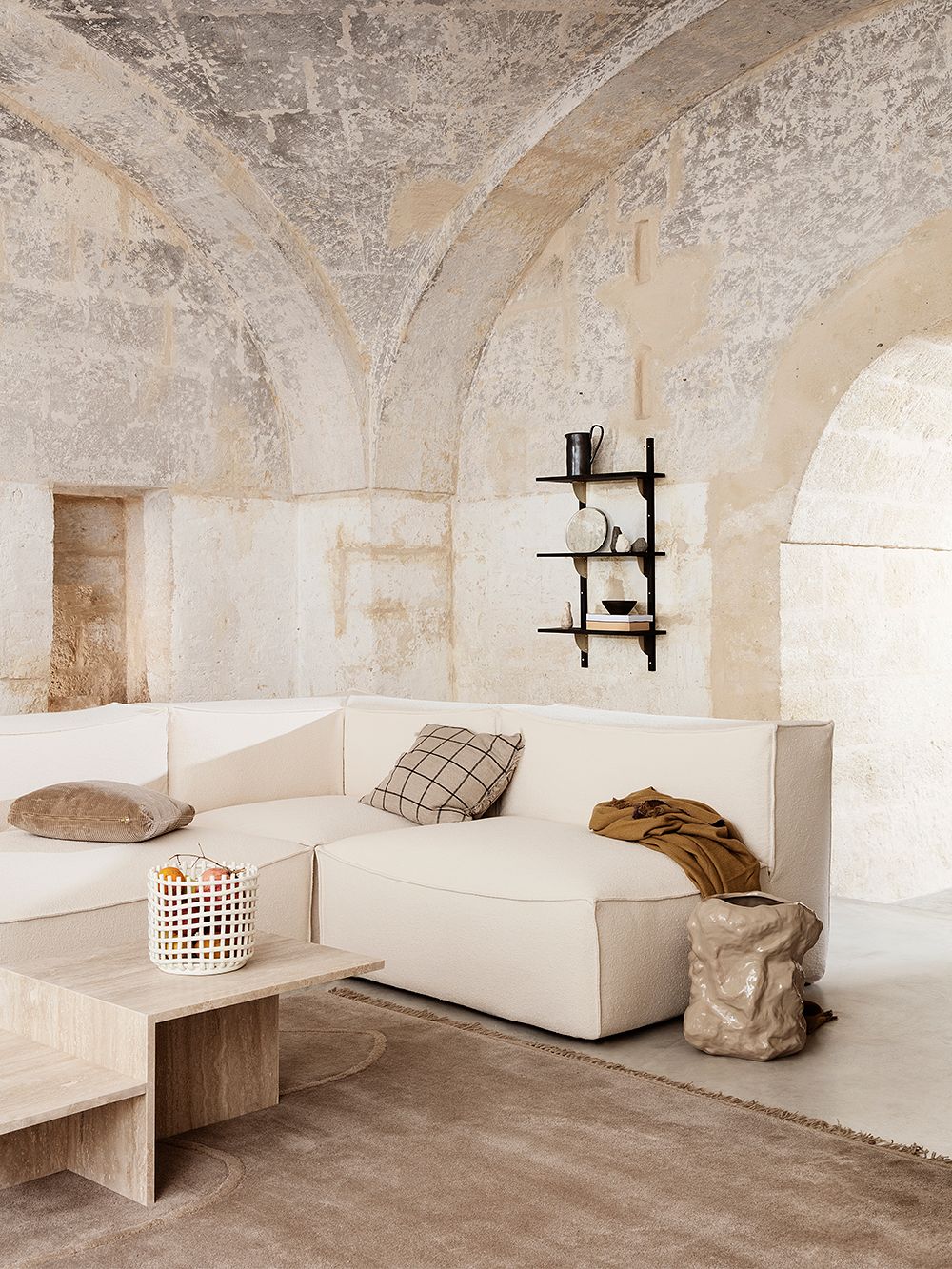 Ceramic basket
The charming look of the Ceramic baskets is created by combining traditional basket weaving techniques with pottery. The unique baskets are as perfect for fruits or indoor plants, as they are for storing anything from kitchen utensils to bathroom supplies. The Ceramic basket is available in two different sizes and two shades: white and blue.
• Ferm Living's Ceramic basket >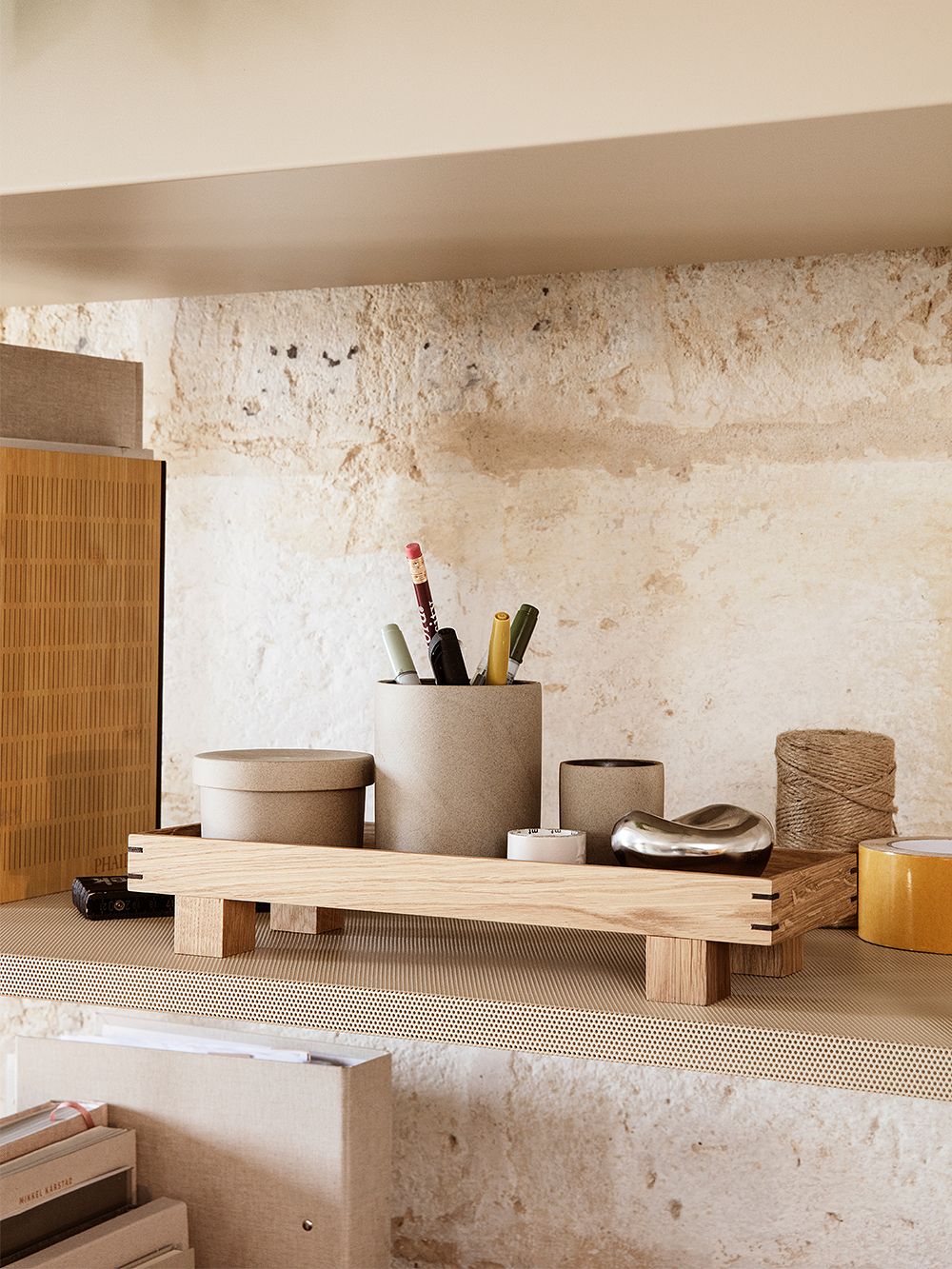 Bon Accessories containers
The sand-colored Bon Accessories containers feature a grainy, unglazed surface reminiscent of fine sand on a beach. The black glazing on the inner surface completes each product, making the versatile containers a superb addition anywhere from the bathroom to your home office. The wooden Bon tray gathers the containers together beautifully.
• Ferm Living's Bon Accessories collection >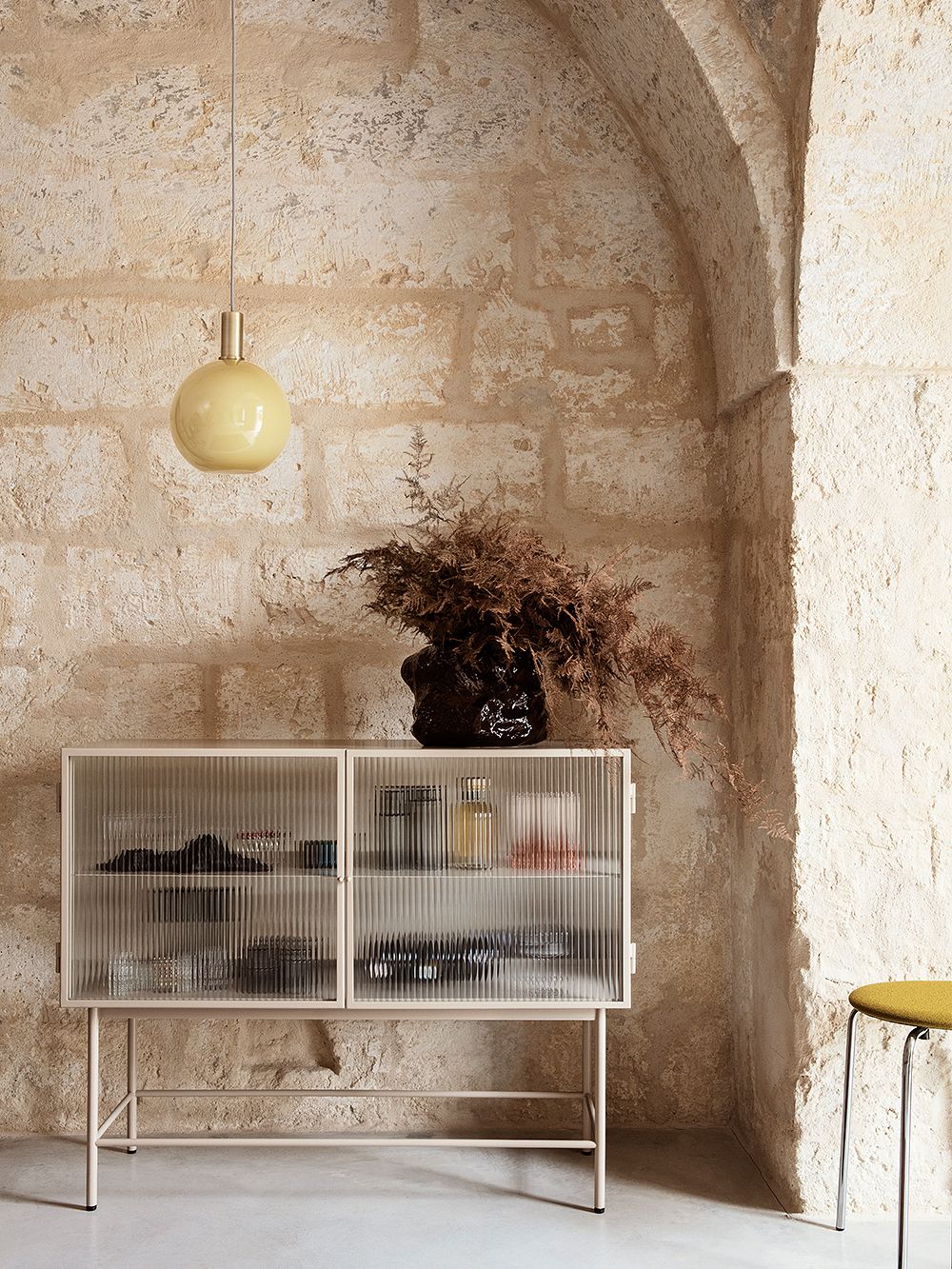 Haze sideboard
The elegant design of the Haze sideboard brings understated class into the hallway or living room. Featuring side panels and door crafted in texturized glass, the sideboard carries a fresh and airy feel, still concealing its contents neatly. The Haze sideboard is also available in black, and the series also features a clever wall cabinet.
• Ferm Living's Haze sideboard >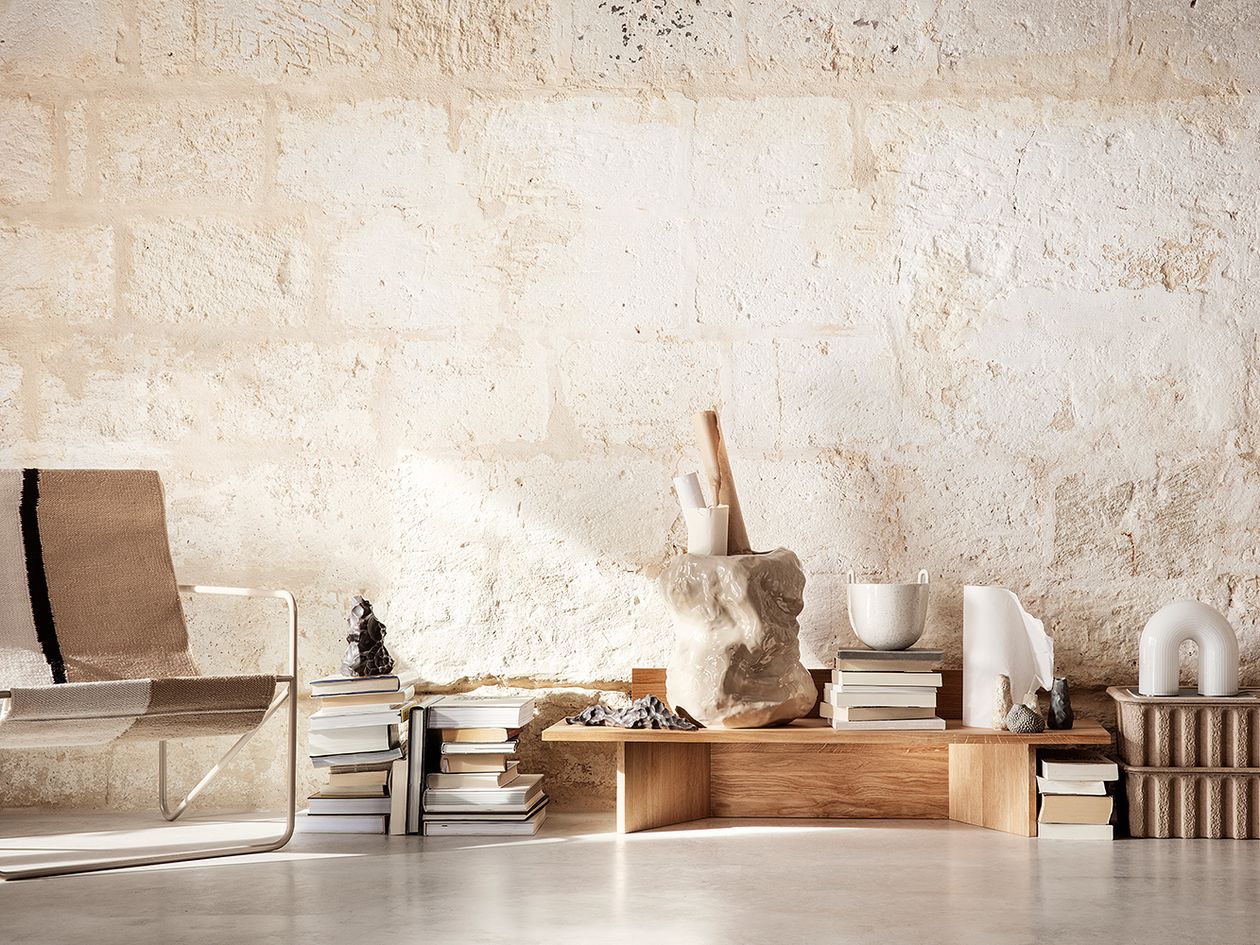 Oblique bench
Ferm Living's Oblique benches and stools lend their simplistic form from the aesthetics of traditional Japanese woodwork. The stripped Oblique bench is a beautiful and practical seat but it can also be used as a low side table. Stack your favorite books, plants and most precious ornaments on the bench to create an eye-catching ensemble. The bench is also available in black stained oak.
• Ferm Living's Oblique bench >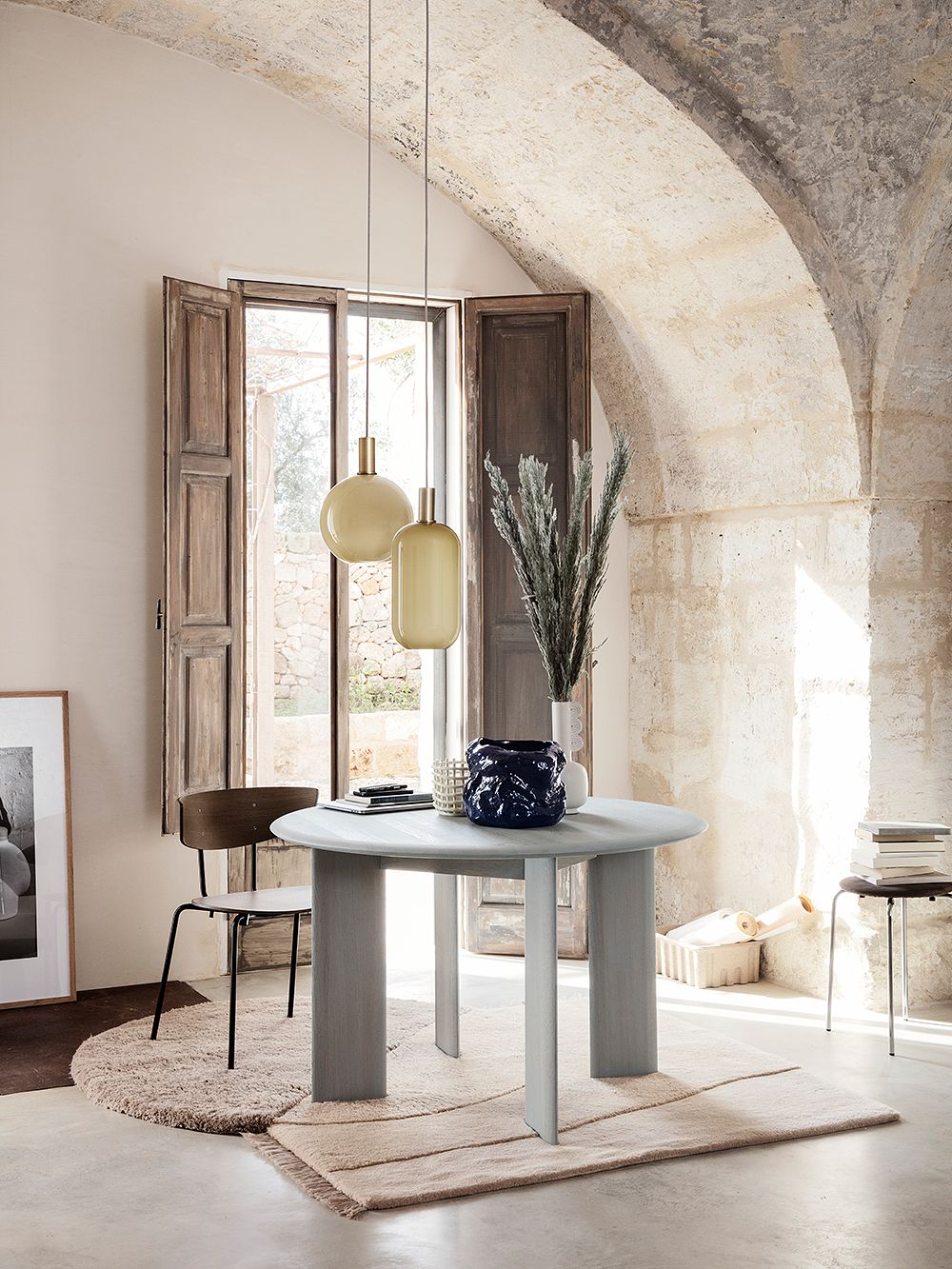 View tufted rug
The hand-tufted View rug features an organic shape and an enchanting abstract pattern that depicts a view of Earth from above. The sections of the rug have a varying lint height, giving the rug interesting depth and even further underscoring the visualization of mountains and deserts etched in the gorgeous patterning. The View rug is also available in a warm shade of burned red.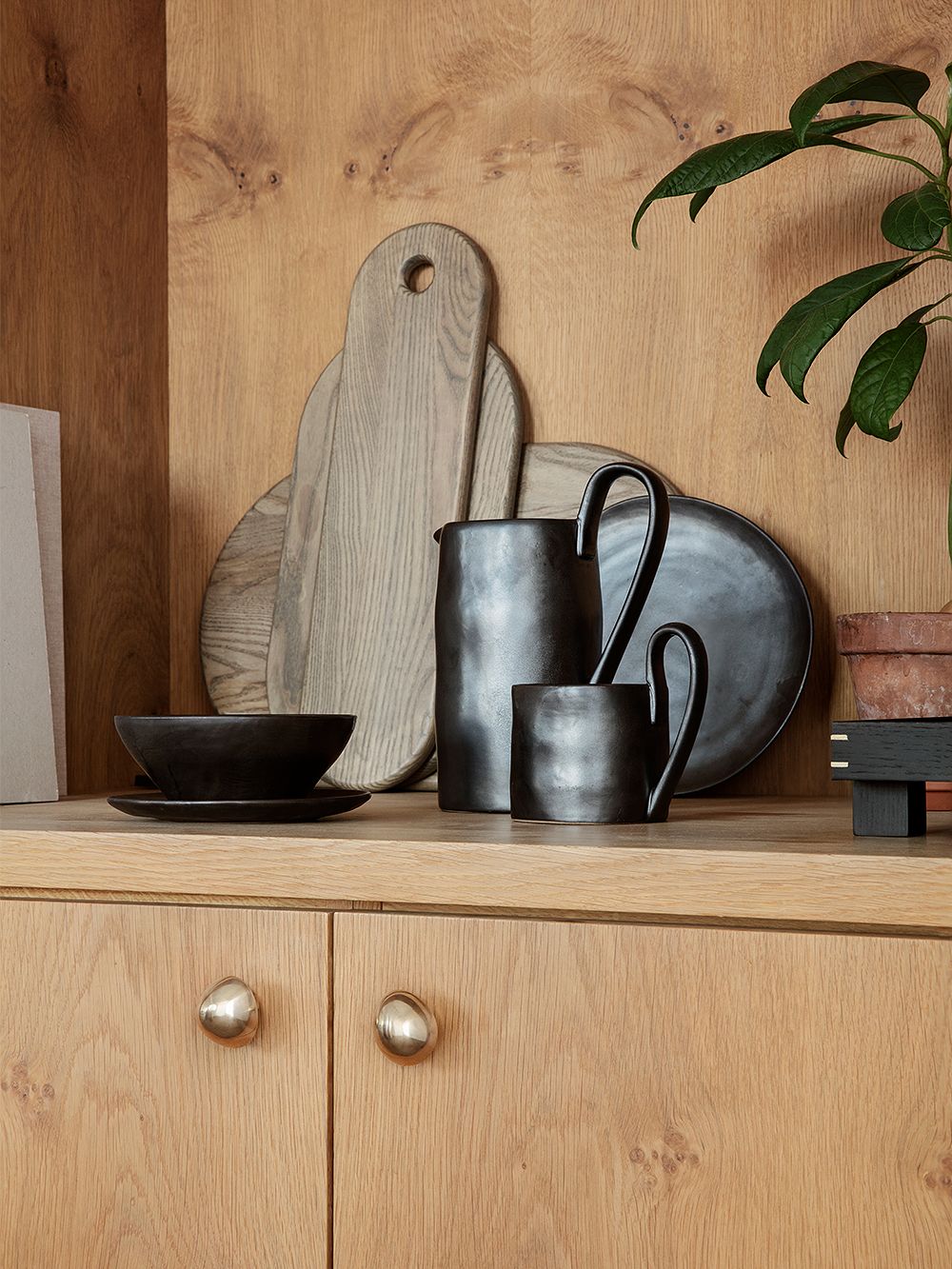 Mushroom hook
Designed by jewelry designer Helena Rohner in collaboration with Ferm Living the Mushroom hooks are indeed like pieces of jewelry, bringing a dose of elegant sheen to the decor. The collection introduces three graceful hook designs: Chanterelle, Lemon, and Mushroom. Besides their obvious purpose of hanging anything from clothes and bags to towels, the hooks can also be used as pulls: refresh your kitchen cabinets or a dresser with a bit of shimmer! All hooks are also available in stainless steel.
• Ferm Living's Mushroom hook >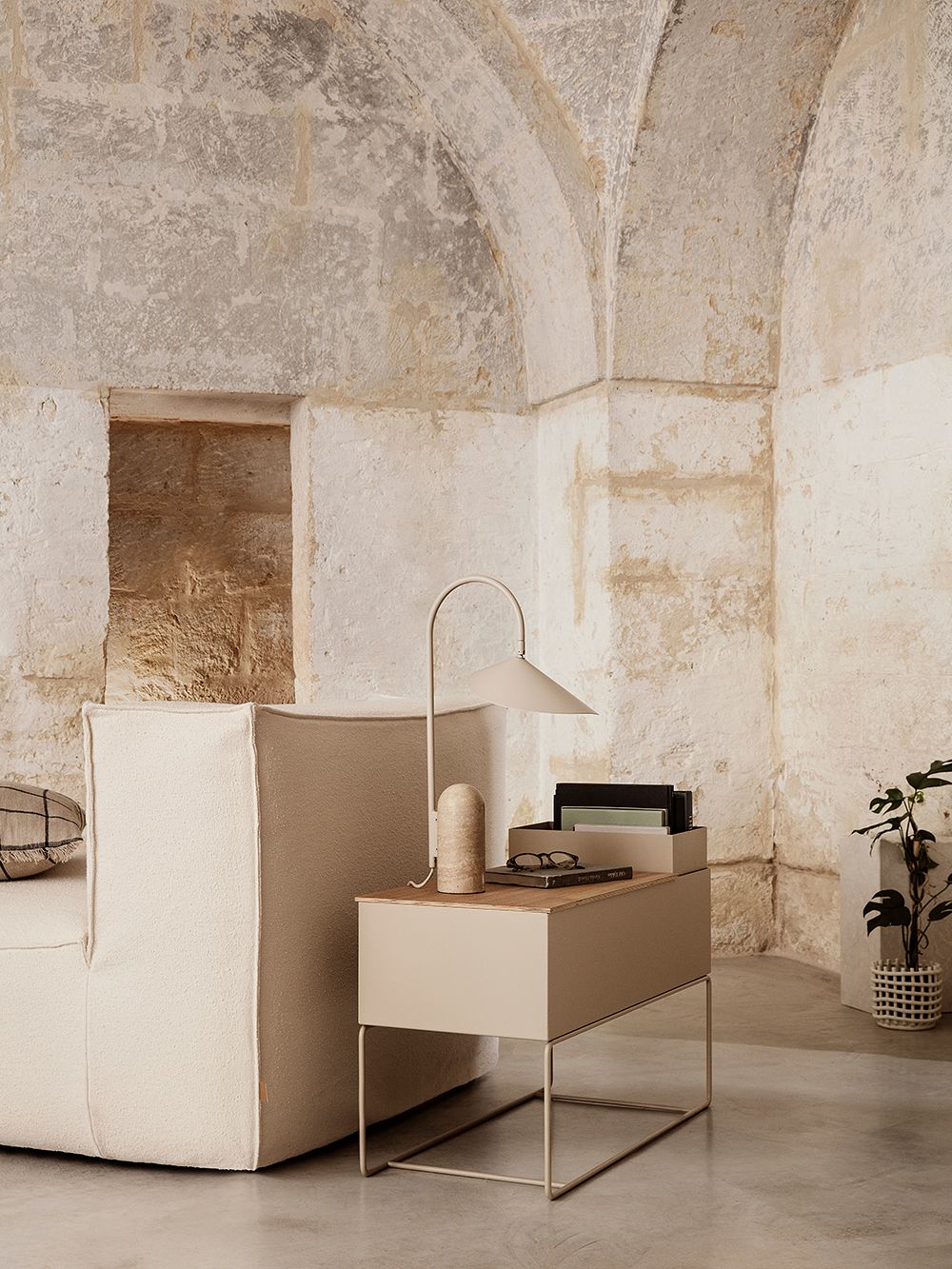 Large Plant Box
The familiar Plant Box series is complemented this spring with new colors such as the soft powdery hue, Cashmere. The large Plant Box gathers indoor plants into a lush, fresh group but it can also be used for storage as well as presentation. By combining the base with additional elements such as trays and Plant Box pots the versatile piece of furniture can be altered and transformed almost endlessly, making it an easy fit for any style or space, indoors or out.
• Ferm Living's Large Plant Box >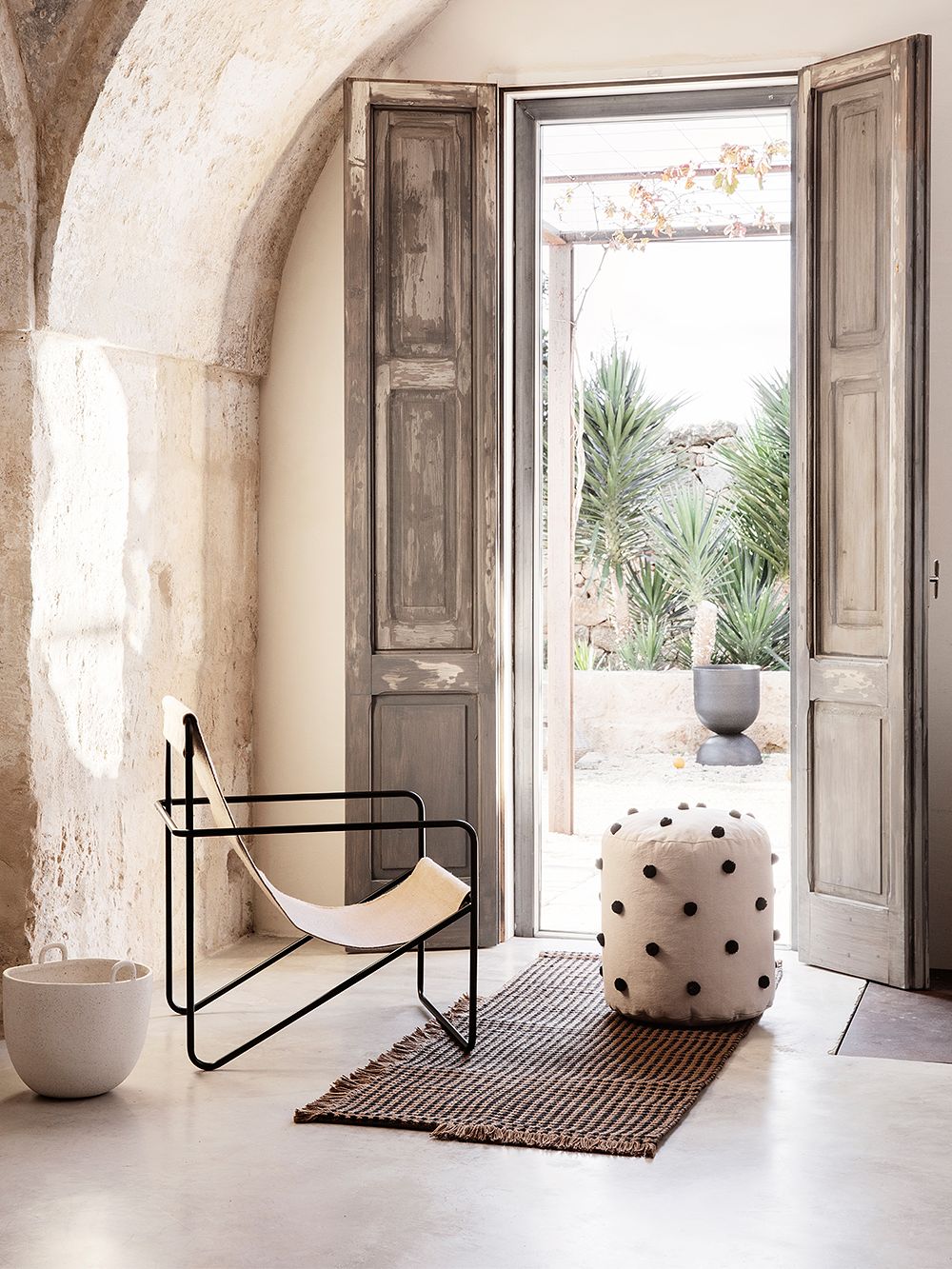 Desert lounge chair
Featuring a light and relaxed form the Desert lounge chair is perfect for napping or reading a good book in the living room or sunbathing in the garden. The modern, minimalist chair combines a sleek steel frame and a durable, interchangeable fabric seat made from recycled plastic bottles. Designed for both indoor and outdoor use the comfortable chair is available in four different designs featuring warm, earthy tones and interesting graphic patterns. The Desert lounge chair will be available at Finnish Design Shop this spring.
• All products by Ferm Living >
See also:
• All Ferm Living's products at Finnish Design Shop >
Text: Mira Ahola Images: Ferm Living