Works of art have studied humans and human nature since prehistoric times. Stylish posters of faces and sympathetic human figures are a fun part of modern interior decoration, and the theme is now more current than ever. We listed our favorite products depicting people among the Finnish Design Shop collection.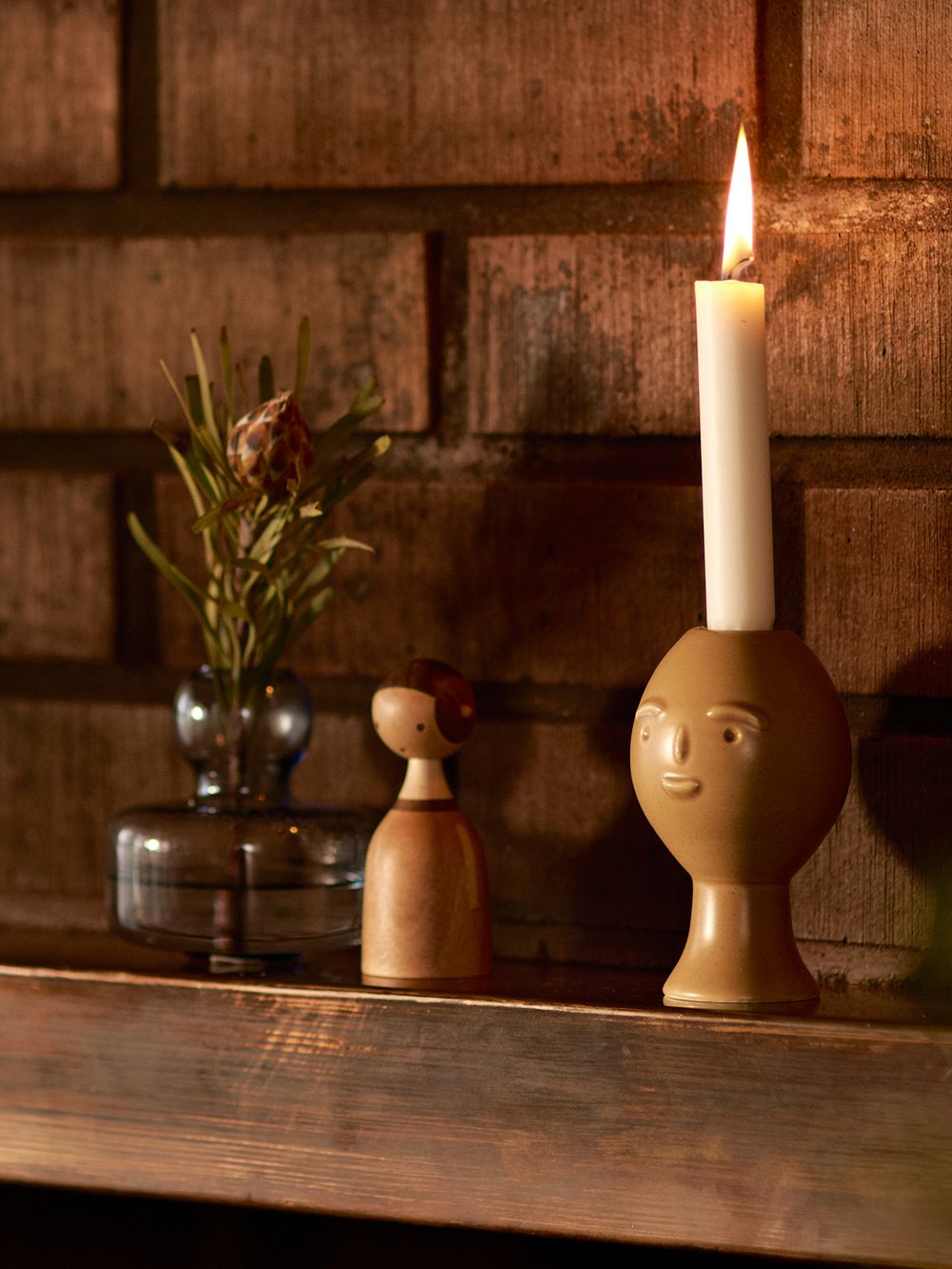 I'M SURE WE ALL HAVE, when browsing interior decoration magazines and social media, come across fashionable items adorned with a variety of human figures and faces, or are in themselves the shape of the human body. There's nothing special about this really – as our brains are geared to be interested in facial expressions around us.
This interior decoration trend is linked to the pandemic: as we've had to avoid human contact, we may, without really realizing it, be attracted to objects that remind us about anything human. Whichever way to interpret the phenomenon, we can probably agree that objects on people and people's faces are beautiful.
Create a touch of humanity with these products – all available in the Finnish Design Shop selection.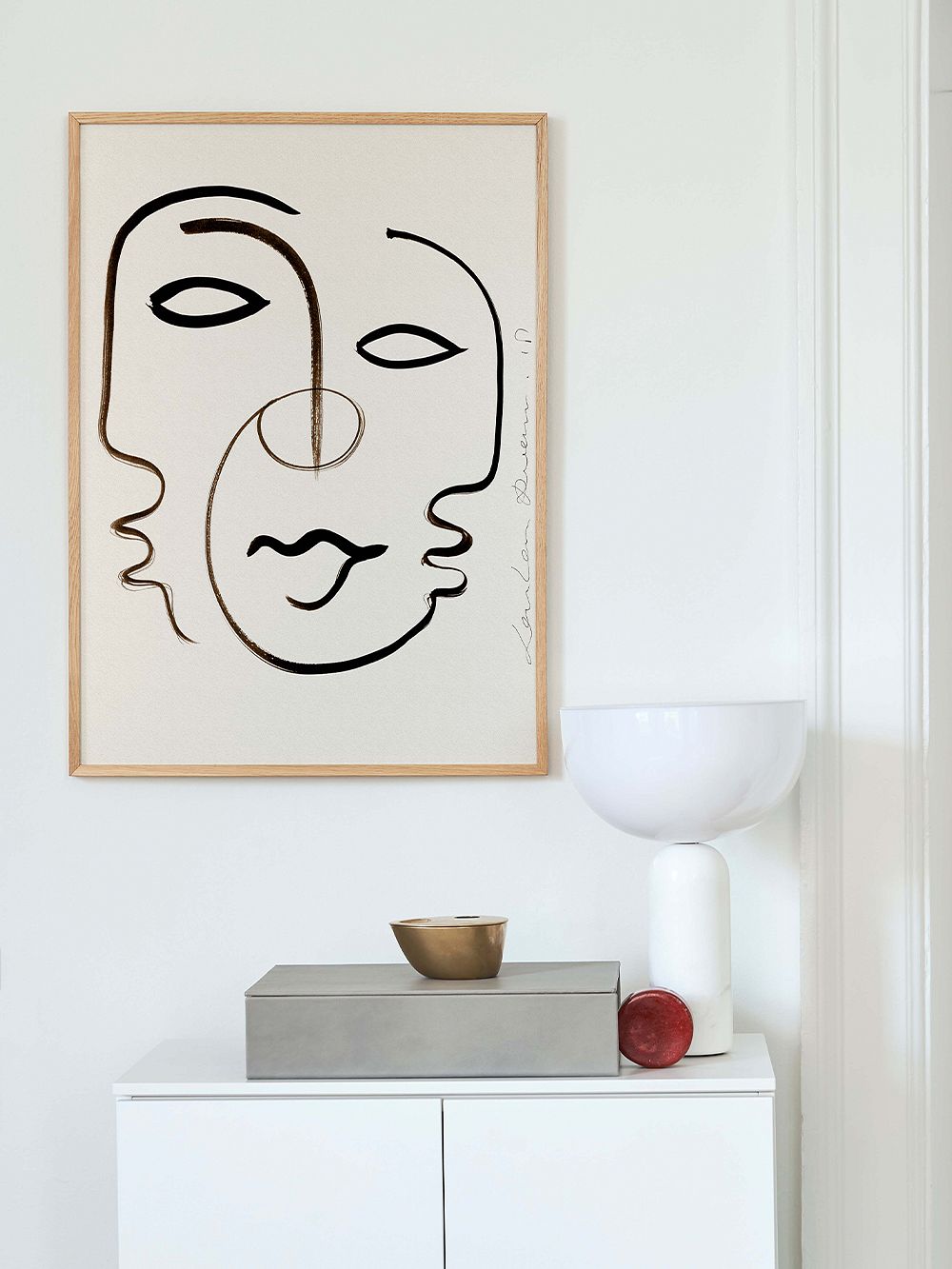 Two people framed
The We Are One poster, designed by Dutch illustrator Loulou Avenue for the Paper Collective creates a calm atmosphere in a room with its delicate simplicity. The poster is part of a series of illustrations featuring abstract human faces, painted with minimalistic lines and thick brushstrokes. They have been inspired by old photo portraits, music, and street style.
Posters by the Danish Paper Collective are only printed in limited numbers, and part of the proceeds of each poster is channeled to a carefully selected charity – in this poster's case it's a school built in Nepal by the Paper Collective. Distinguished illustrators, graphic artists, painters, and photographers, whose work is ideally suited to modern decors, have been chosen to make these posters.
• Paper Collective's We Are One poster >
• All posters >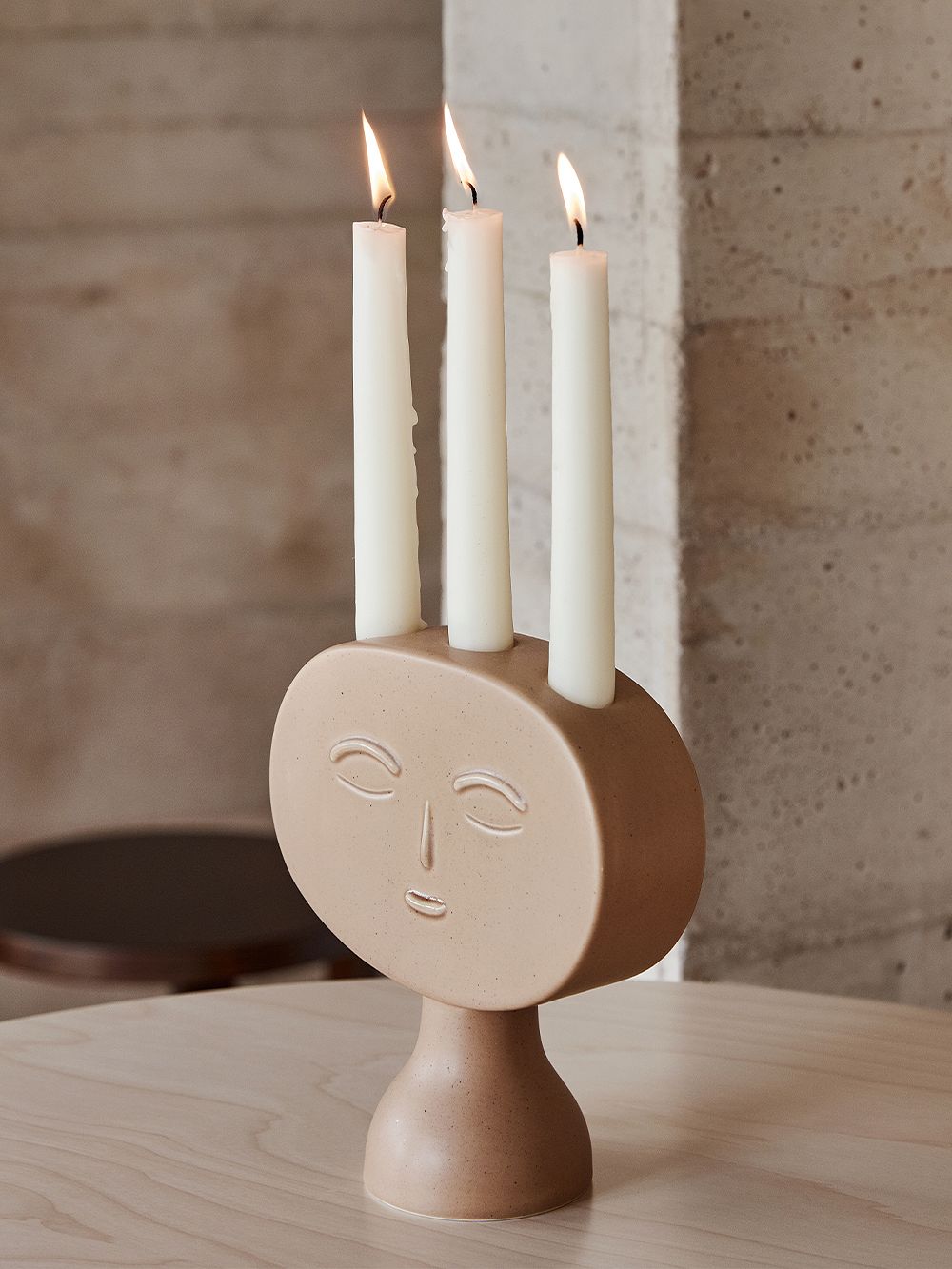 Light into darkness
The Lucia candleholder by designer duo COMPANY for Artek exudes warmth around it with its gentle smile and sandy-yellow color. Holding three candles, Lucia was inspired by the tradition before Christmas in which Lucia and her candle procession bring light and hope into the darkest night of the winter.
These ceramic items by the Finnish-Korean designer duo COMPANY are part of Artek's FIN/JPN friendship collection, published in 2019 to commemorate a century of diplomatic relations between Finland and Japan. When planning the collection, COMPANY was thinking about what kind of gifts the Finnish embassy could have taken to Japan a hundred years ago. The delightfully naive, handmade ceramic objects describe rituals related to the Finnish seasons.
• Artek's Lucia candleholder >
• All candleholders >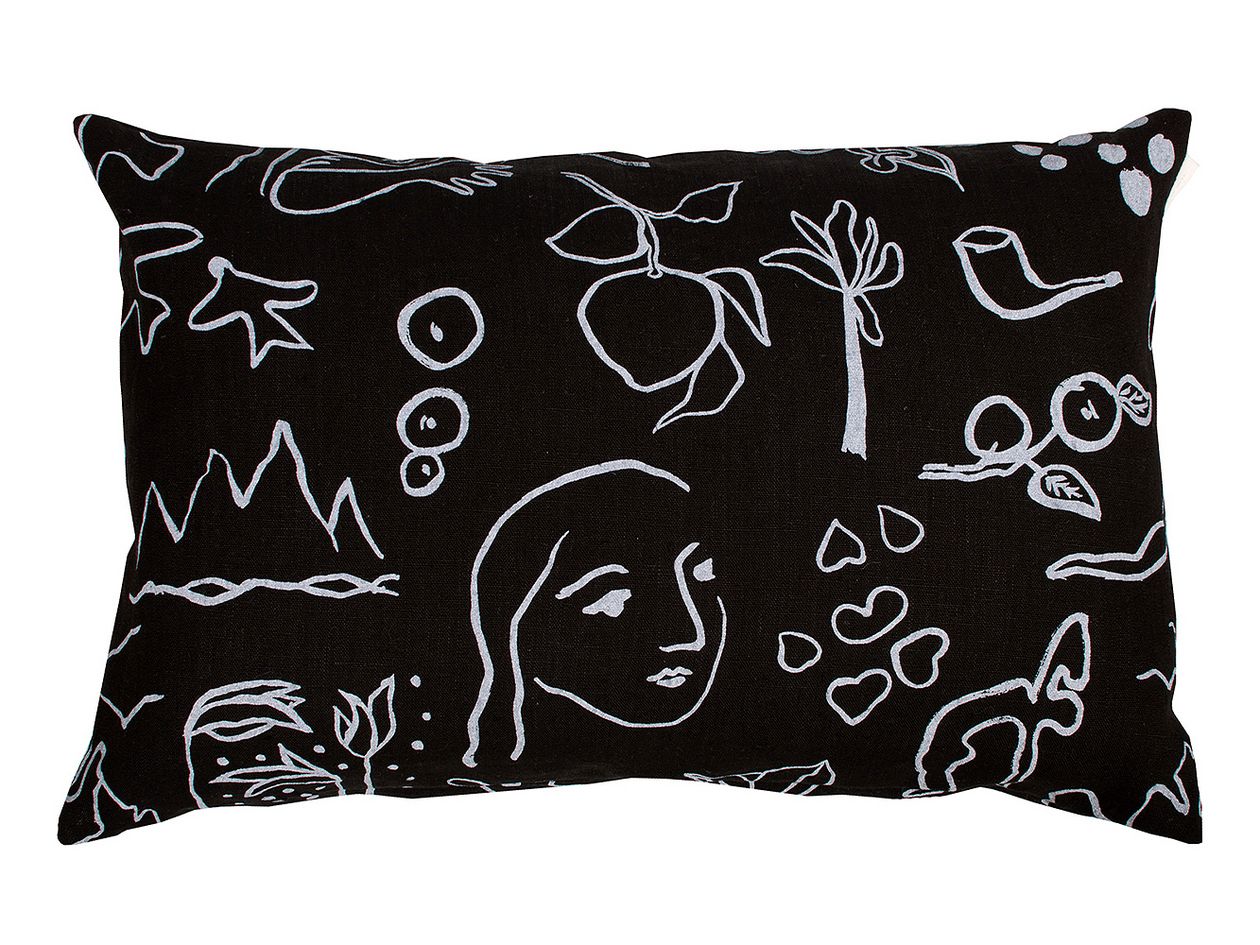 Human-like escapism
The Onnenmaa cushion covers by Saana ja Olli are decorated with human faces, landscapes, and plants created with free brushstrokes. The designer couple wanted to capture the feeling of a dreamlike place of rest to hide away for a while from the depressing world situation. Onnenmaa cushion covers are available in black, white, and beige, and thanks to these neutral tones they are suitable for a variety of interiors.
All Saana ja Olli products are made of sustainable, 100% hemp fabric made in Europe. All products are made in Finland, respecting the principles of sustainable development.
• Saana ja Olli Onnenmaa cushion cover >
• All cushions >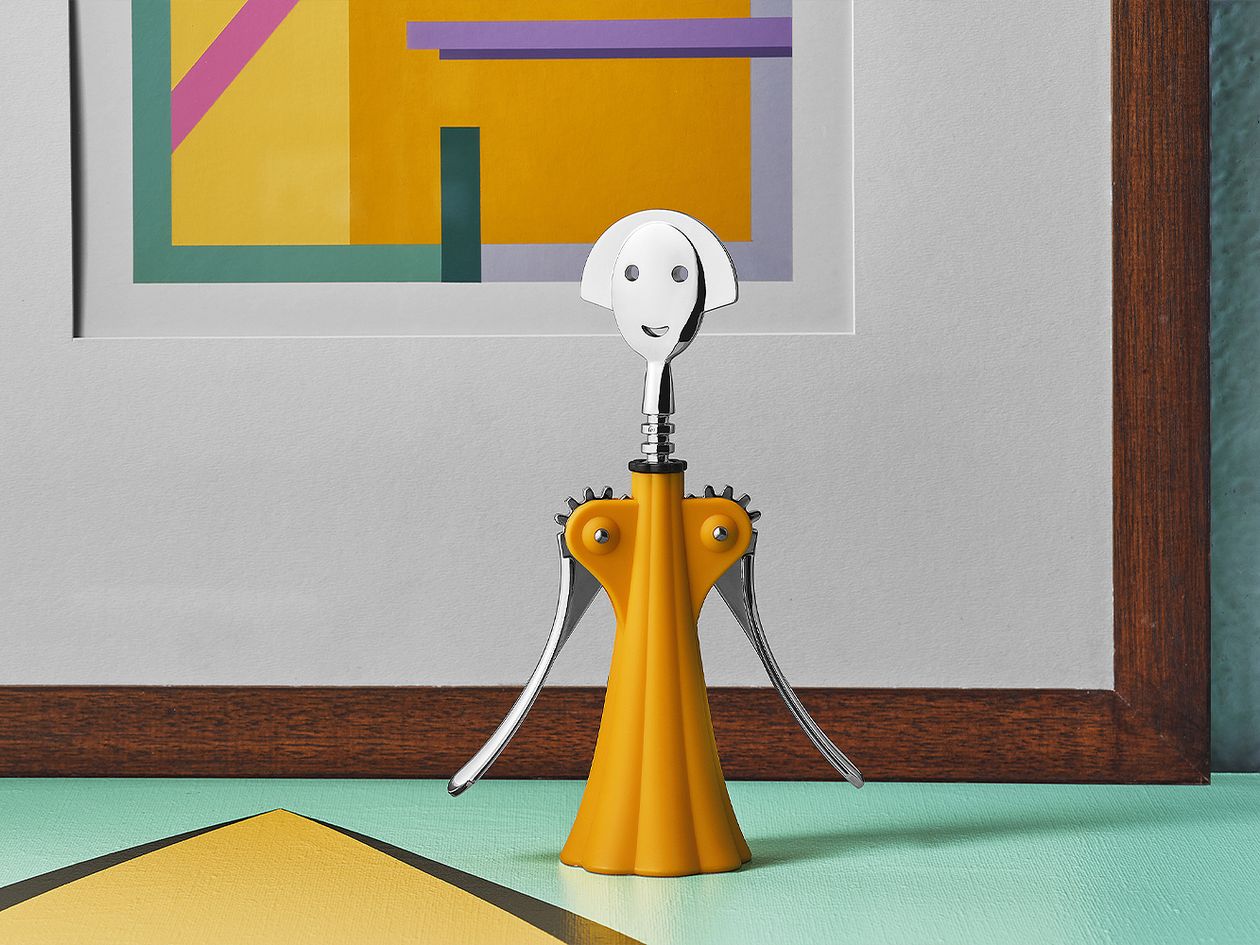 The most famous design face in the kitchen
The impressive Anna G. corkscrew by Alessi is not one to hide away at the back of a kitchen drawer. The iconic Anna G. designed in 1994 by Alessandro Mendini is a playful imitation of female features: a smiling face, long neck, slender arms, and a long beautiful folding dress. The corkscrew was named after his and Alberto Alessi's friend, designer Anna Gili.
Over the years, Anna G. has been accompanied by an entire collection of kitchen items and tableware, and the latest products are in delightful yellow, dark blue, and pink colors.
• Alessi's Anna G. corkscrew >
• All kitchen utensils >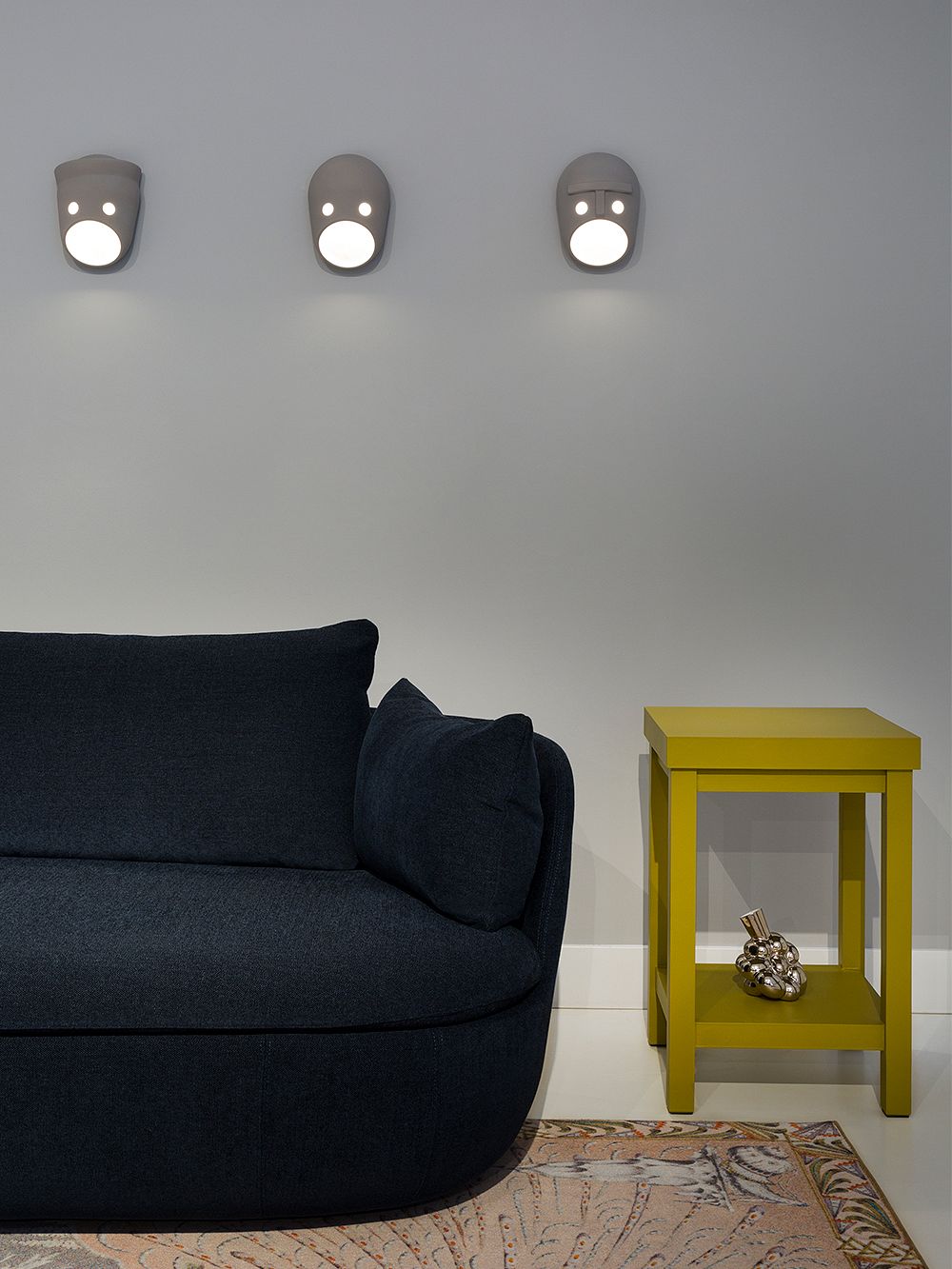 Colorful characters
The Party wall lamps by Dutch designer duo Kranen/Gille for Moooi have a charming set of personalities. The ceramic lamp collection has a range of faces with specific characteristics, maybe revealing their secrets. Together, The Party forms an imaginary family, leaving it to the viewer to decide who's calling the shots.
• Moooi's The Party Bert wall lamp >
• All wall lamps >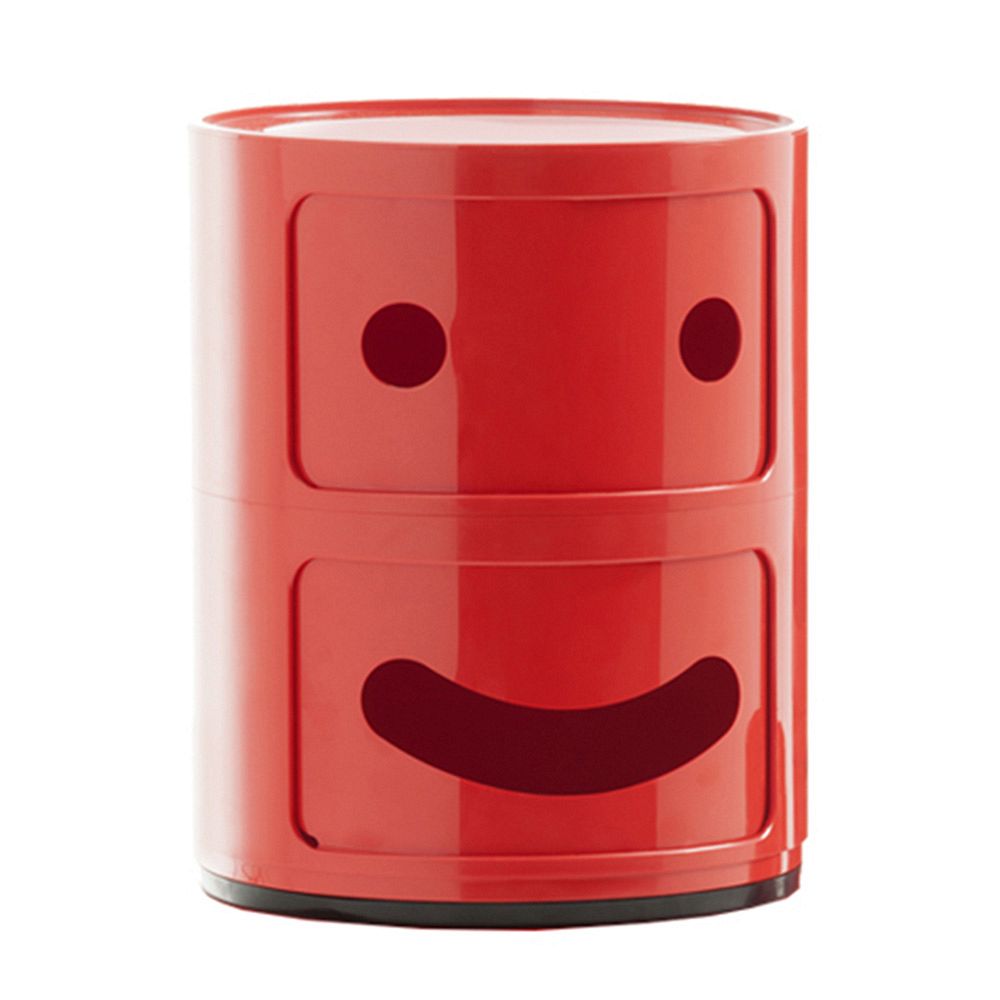 The two faces of a classic
The Componibili Smile storage unit by Kartell is a more smiling version of its famous friend designed in 1969. The classic round holes of Componibili Smile have been replaced in Fabio Novembre's version with smiling faces, inspired by the modern emoji communication culture. The sympathetic storage unit can be used as a bedside table or as a side table in the living room, but it's best suited for the children's room.
• Kartell's Componibili Smile storage unit >
• All storage furniture >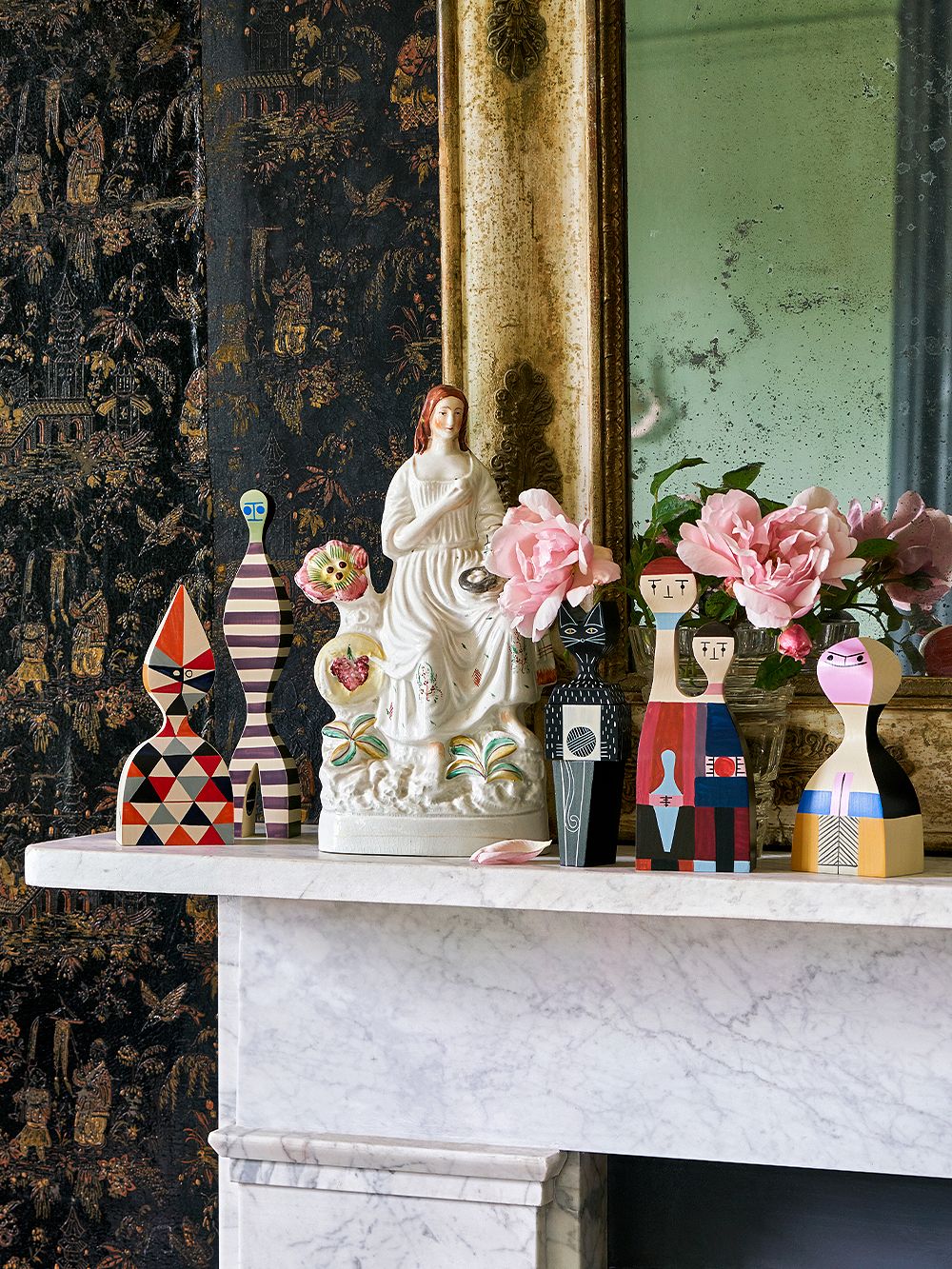 Colorful folk
Alexander Girard's Wooden Dolls collection is a colorful family of wooden human and animal figures. He designed them in 1952, originally to decorate his home in Santa Fe. The items express his passions for folk art in South America, Asia, and Europe. The dolls found their way to Vitra's production in the 2000s, and they are manufactured respecting the smallest details in the originals. The colorful and personal dolls are suitable for as gifts and fun interior decoration elements in your own home.
• Vitra's Wooden doll 11 >
• All figurines >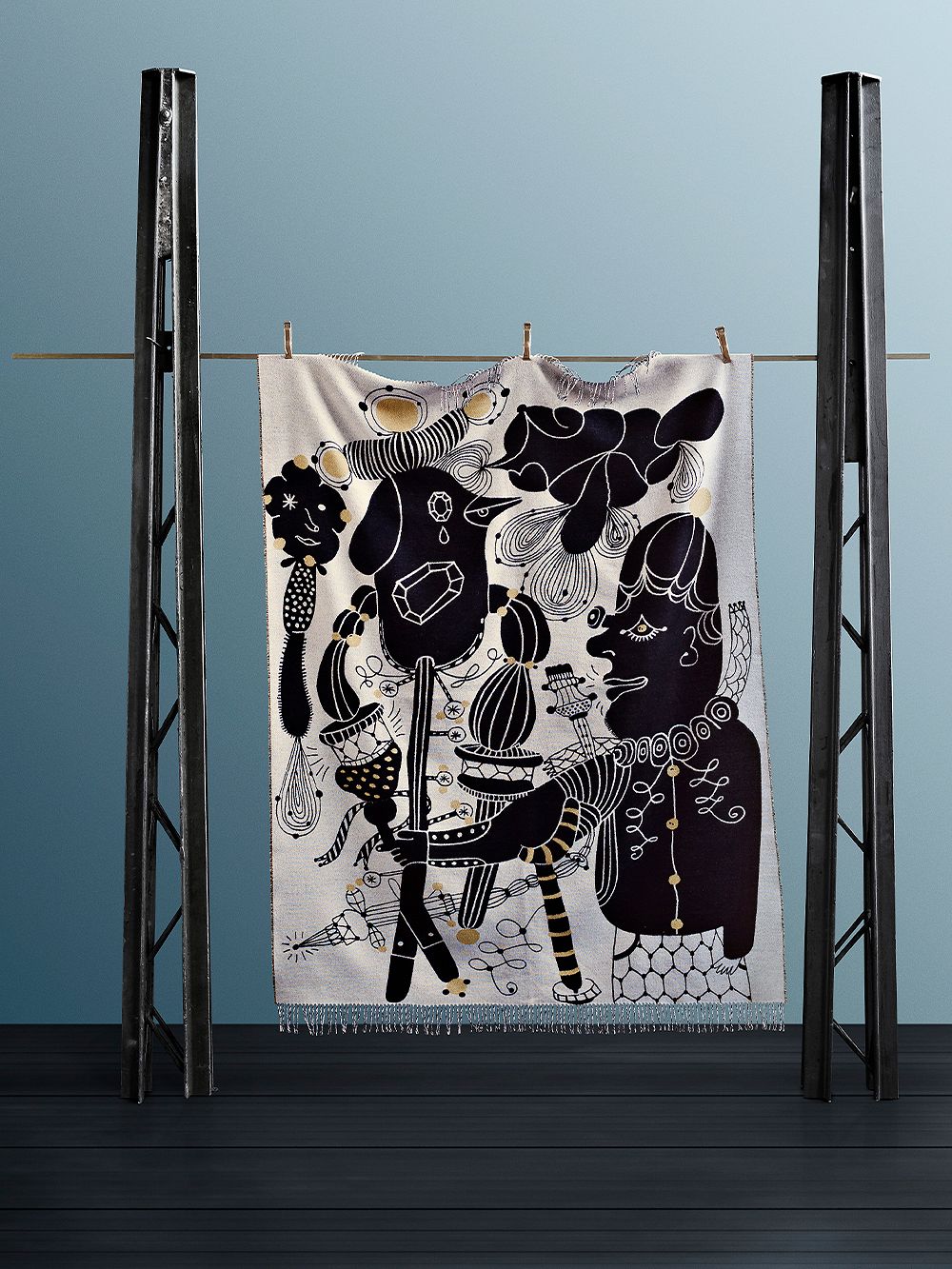 Warm throw when taking it easy
The Jaime Hayón throw by Fritz Hansen has an intriguing pattern by Spanish designer Jaime Hayón, containing original human patterns and plenty of details. The same pattern is mirrored on the other side in opposite colors. The throw is made of Merino wool, alpaca and cotton, and has two-color tassels on the edges.
• Fritz Hansen's Jaime Hayón throw >
• All throws >
See also:
• New arrivals at Finnish Design Shop >
Text: Kaisa Mikkola Images: Manufacturers