Finnish Design Shop's first showroom has been opened at the online store's new logistics center in Turku, Finland. Design Stories interviewed Showroom Manager Maija Rasila, who described the impressive facilities and the showroom's operations in more detail.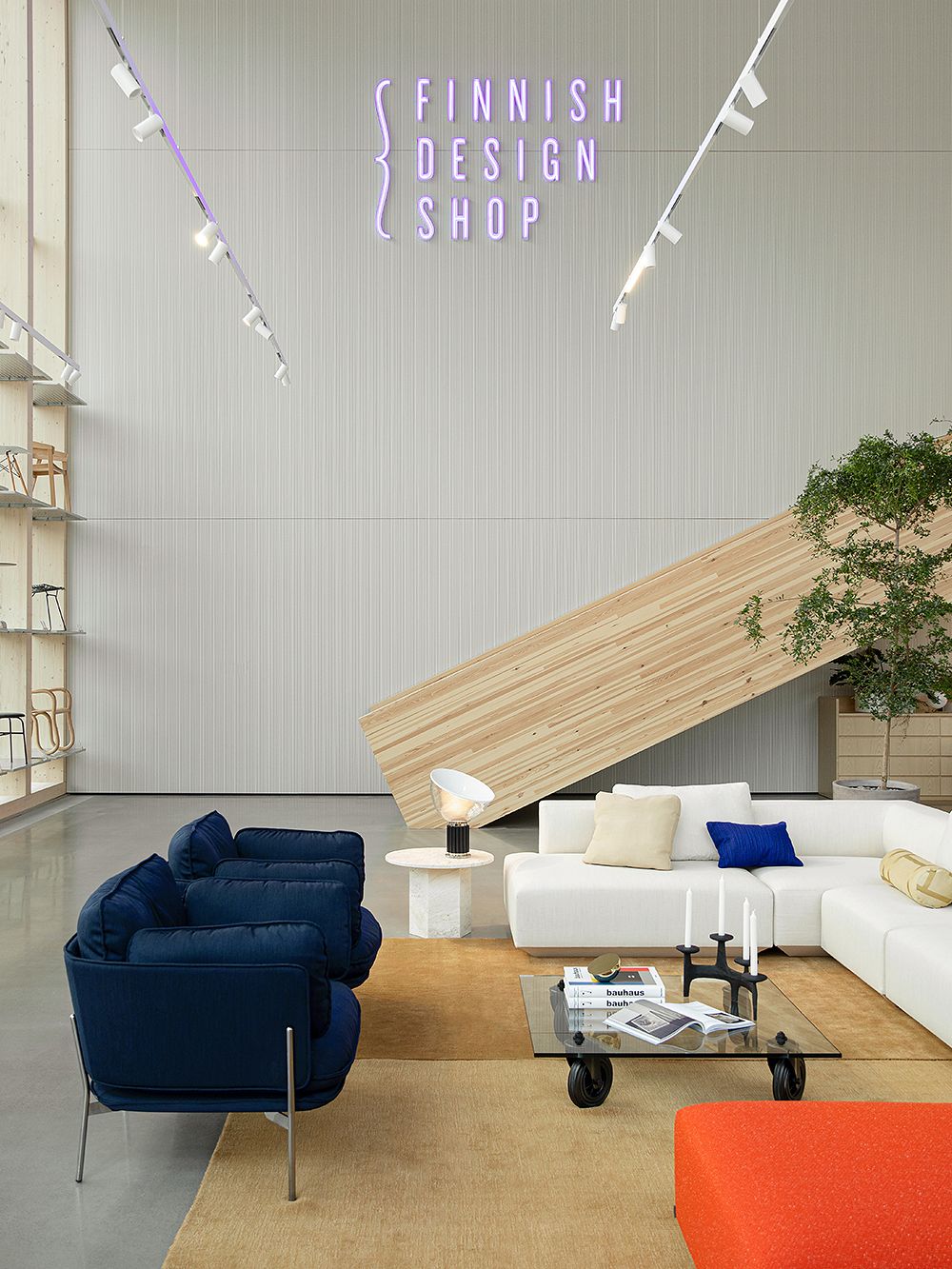 Hi, Maija! You work as Finnish Design Shop's Showroom Manager. What does the new showroom offer to the customers?
"Hi! The showroom is a great place for getting inspiration, trying out chairs or sofas or checking out the upholstery options in our comprehensive material selection. In other words, we serve anyone interested in high-quality Scandinavian design.
The exhibitions are created by our own showroom team. We build the exhibitions around various themes and update them regularly to showcase Finnish Design Shop's selection in as versatile and interesting a way as possible. We are already looking forward to showcasing our great brands and products!
Although there's plenty of room, it's worth noting that the online store's entire extensive selection cannot be displayed at the same time. Finnish Design Shop's customer service team will continue helping our customers with questions concerning orders, returns and individual products."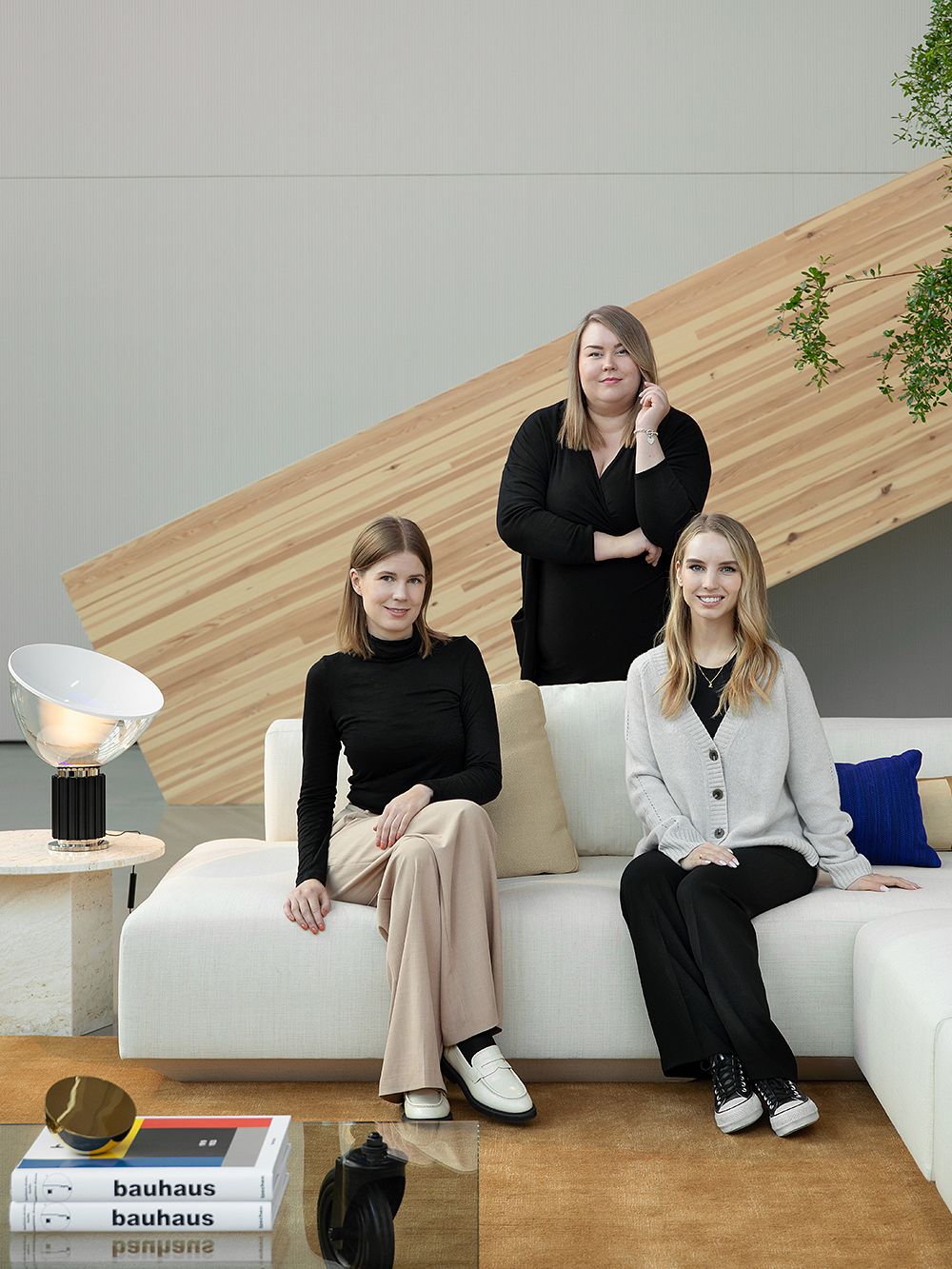 Could you tell us more about the brand-new facilities?
"The facade of the logistics center was designed by Finnish architecture agency Avanto Architects, and Studio Joanna Laajisto was in charge of the interior architecture. The showroom is spacious and the ceiling is high: stunning wooden elements, large concrete surfaces and the abundance of natural light create an impressive and memorable atmosphere. The facility features extensive eight-meter-high window walls that bring nature into the interior. The floor area is about 350 square meters.
"The extensive eight-meter-high window walls bring nature into the showroom interior."
We collaborate closely with, for example, Finnish Design Shop's warehouse team, so placing the showroom at our new logistics center in Turku was a natural and extremely practical solution. Thanks to our logistics center project, the showroom could be designed from the start to form a harmonious whole that aligns with Finnish Design Shop's image and values.
Finnish Design Shop's head office has been located in Turku since the company's establishment in 2004, and Turku is where we continue to serve our customers around the world. We saw no reason why our showroom couldn't operate on the same principle. Even though the facility serves those who come on site, we make an effort to be readily available for all online-store customers requiring our assistance. In the future, various virtual presentations and social media, for example, will create interesting opportunities for this."
Read also: Avanto Architects designed a facade inspired by local nature for the Finnish Design Shop logistics center >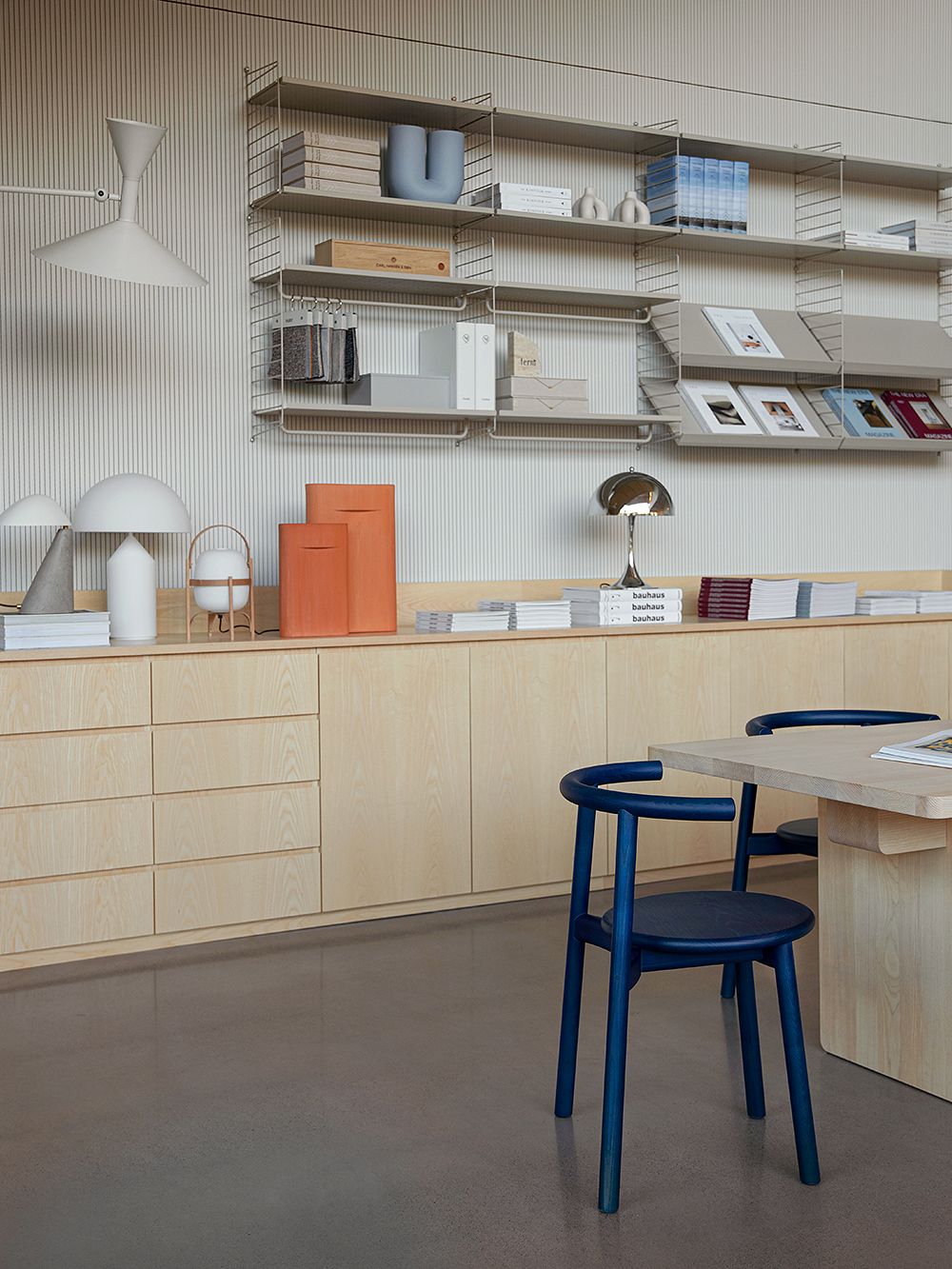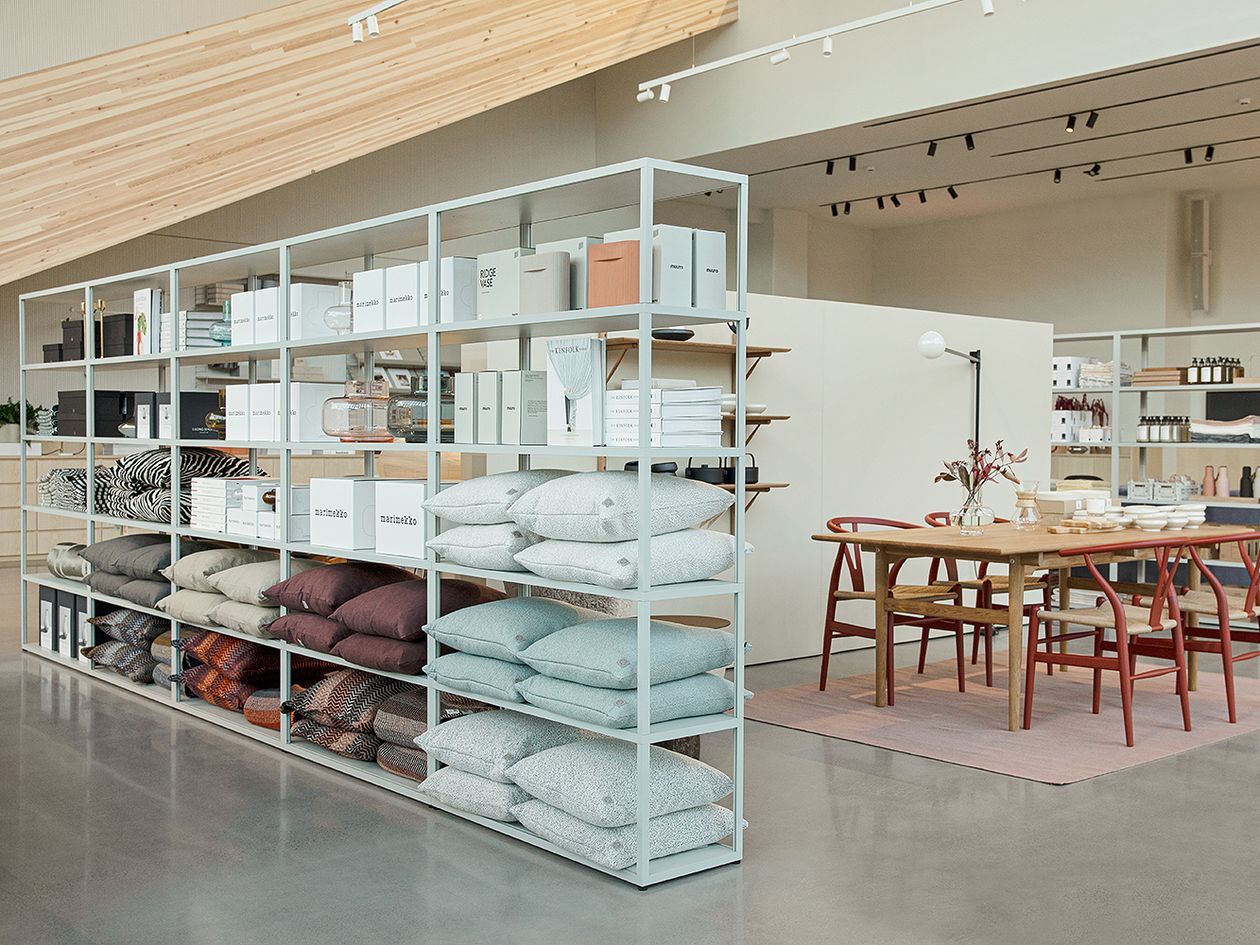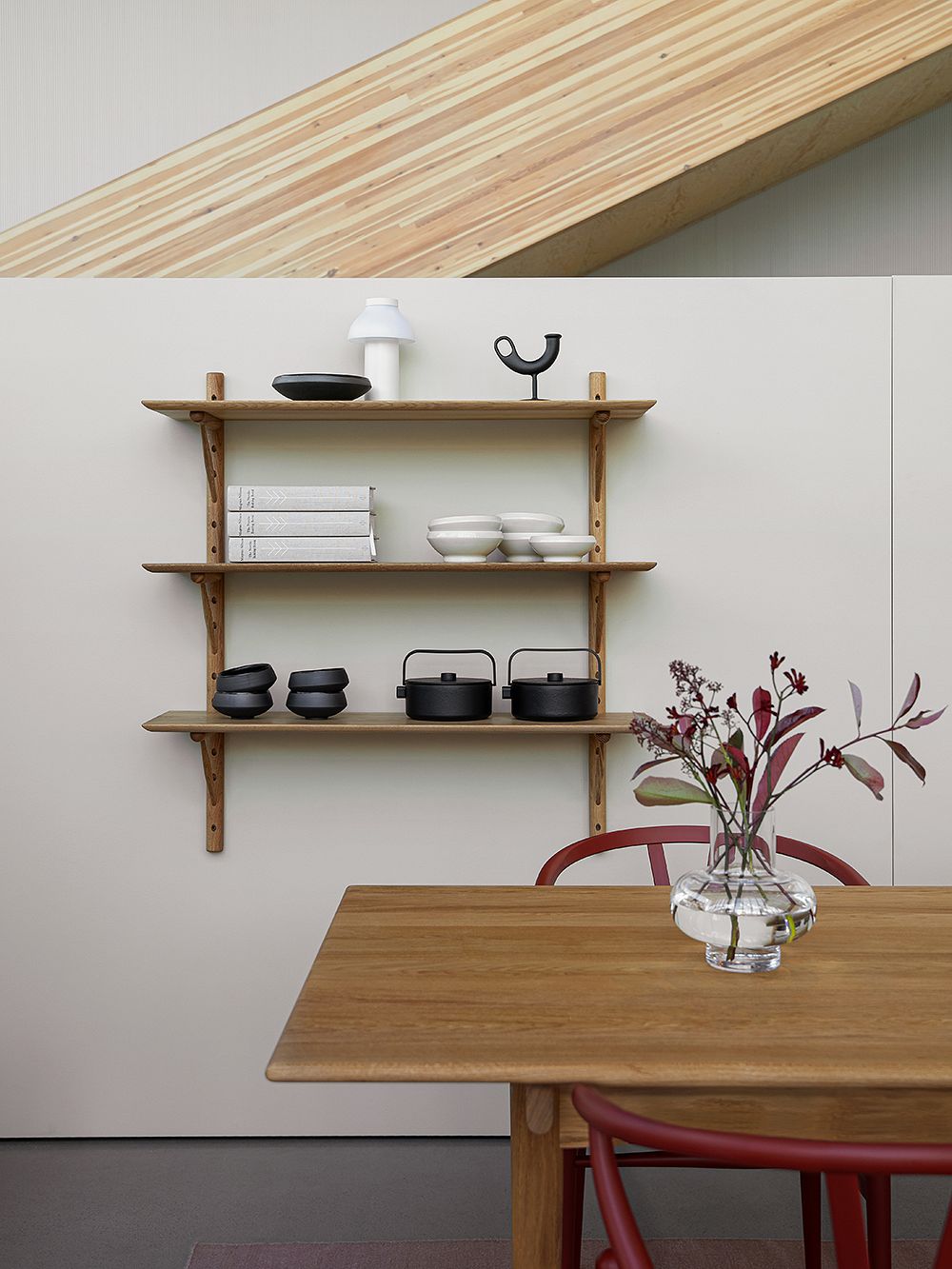 Can products be bought in the showroom?
"The showroom features small objects, such as home textiles, books and topical interior design products, which can be bought right away. The furniture and lamps, on the other hand, are only on display but can be bought in the online store in the usual way, in which case the order will be delivered to the customer's home or a selected pickup point. Our showroom staff will provide assistance with product orders and be happy to calculate an offer for larger orders."
"We change the exhibitions regularly, every few months, to continuously give the visitors new inspiration."
Can the showroom's selection be viewed somewhere in advance?
"Yes, the product selection is available for viewing on Finnish Design Shop's showroom page. This way, it's easy to check, for instance, whether the dining chair you are thinking of buying can be tested in the showroom. We update the page every time the display items are changed, so the product list is always up to date."
What happens to the furniture and lamps that have been on display?
"We change the exhibitions regularly, every few months, to continuously give the visitors new inspiration. We recycle the furniture that's been on display by providing it with new owners via Franckly, our marketplace for pre-owned design."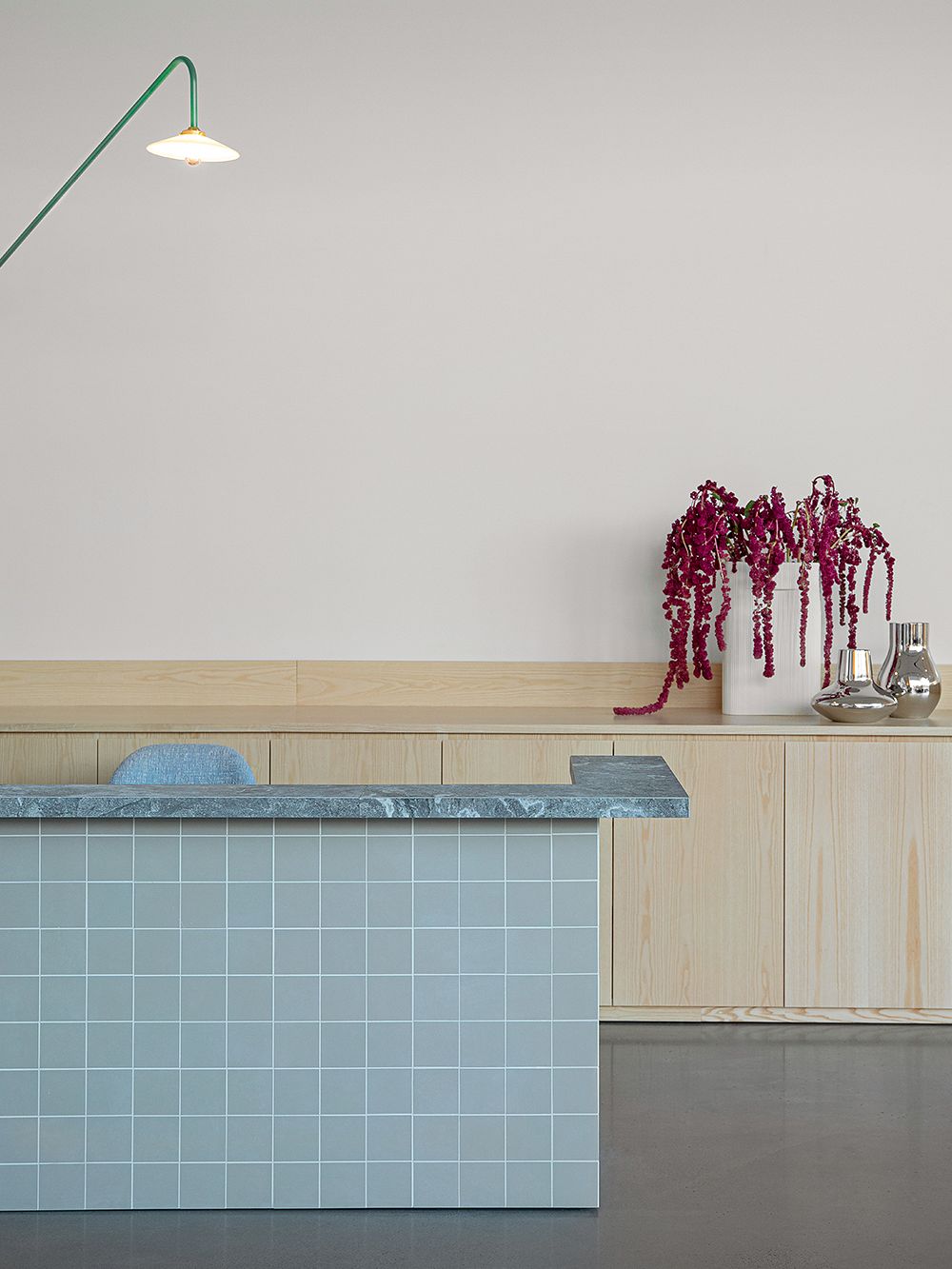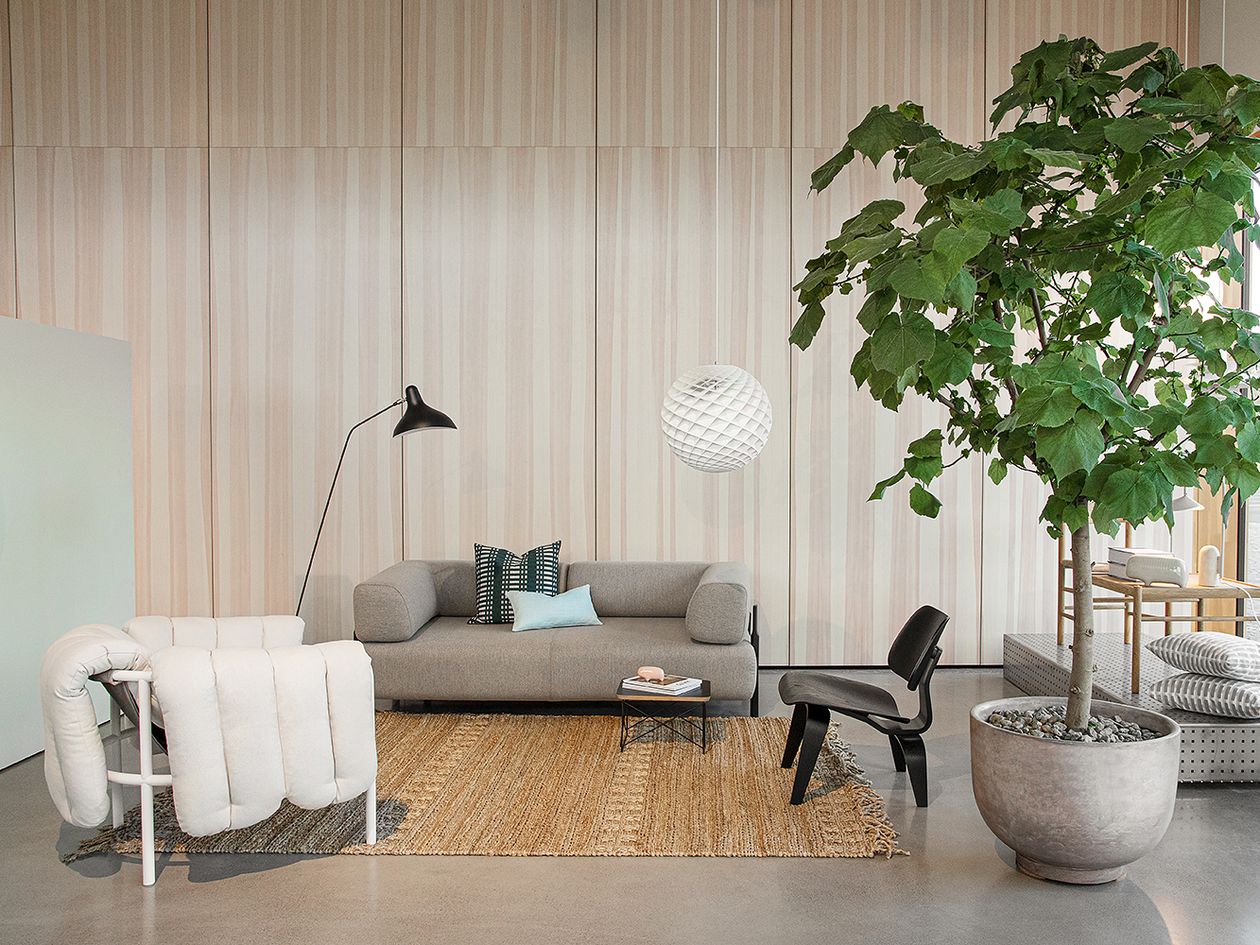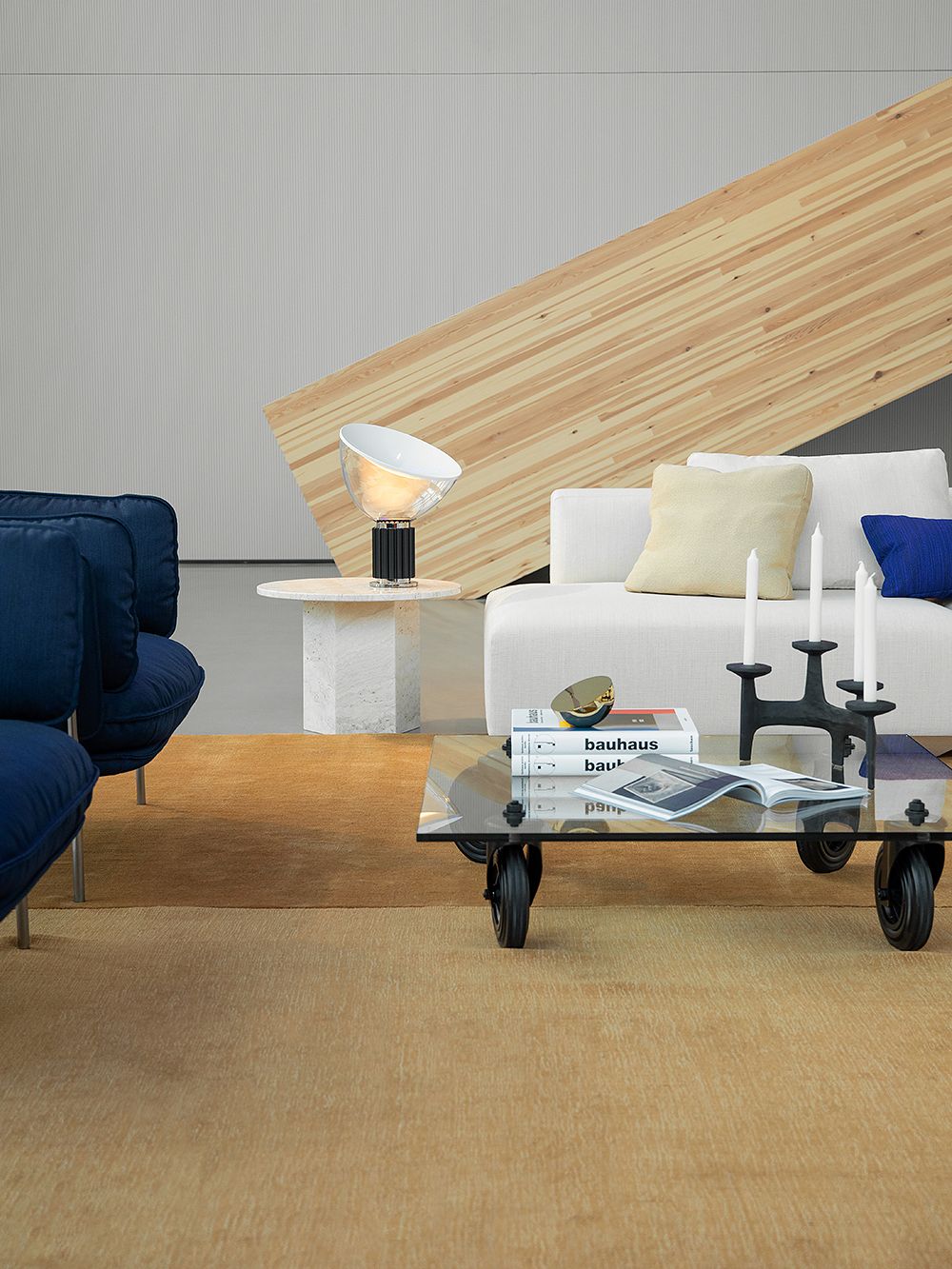 What kind of a team runs the showroom?
"Our skilled team includes interior architects and interior designers who share a passion for Nordic design, solving interior design problems and providing high-quality customer service. We'll help you choose the right products for you. In the future, the showroom's service selection will also include an interior design service that can also be used remotely.
I act as the leader of the team, and I have extensive experience in design products as well as in customer service and interior design. We put our heart into this work but also have a twinkle in our eye – we're all looking forward to everyday work in our new, stunning showroom."
What are the showroom opening hours?
"Finnish Design Shop's showroom is open on weekdays from 10 a.m. to 6 p.m. and on Saturdays from 10 a.m. to 3 p.m. The address is Aviatie 2, Turku, Finland. 
In addition to the showroom, a restaurant run by Sami Tallberg and his team will open to all guests in early 2022, allowing a showroom visit to be combined with a delicious lunch. You're welcome to get inspired and enjoy Scandinavian design!"
See also:
• Finnish Design Shop's showroom >
Text: Mikko Vaija Images: Karoliina Jääskeläinen / Finnish Design Shop