According to GUBI, summer is so much more than a mere season – it's a state of mind. That's why the brand's 2023 additions to its outdoor collection are designed for breezy living under the sun. Take a look at the new arrivals and join us in dreaming of summer!
SUMMER IS A TIME OF LEISURE. Living the good life, carefree and relaxed, with your feet up and a refreshing drink in your hand. This is what Danish design company GUBI's 2022 outdoor debut GUBI goes al fresco is all about.
This year, GUBI is making sure we are prepared to soak up the sun in style with its new additions to the outdoor collection: inspired by bohemian living and the sun-kissed shores of France and California, these new pieces are sure to bring a breezy touch of Scandinavian sophistication to your outdoor living space.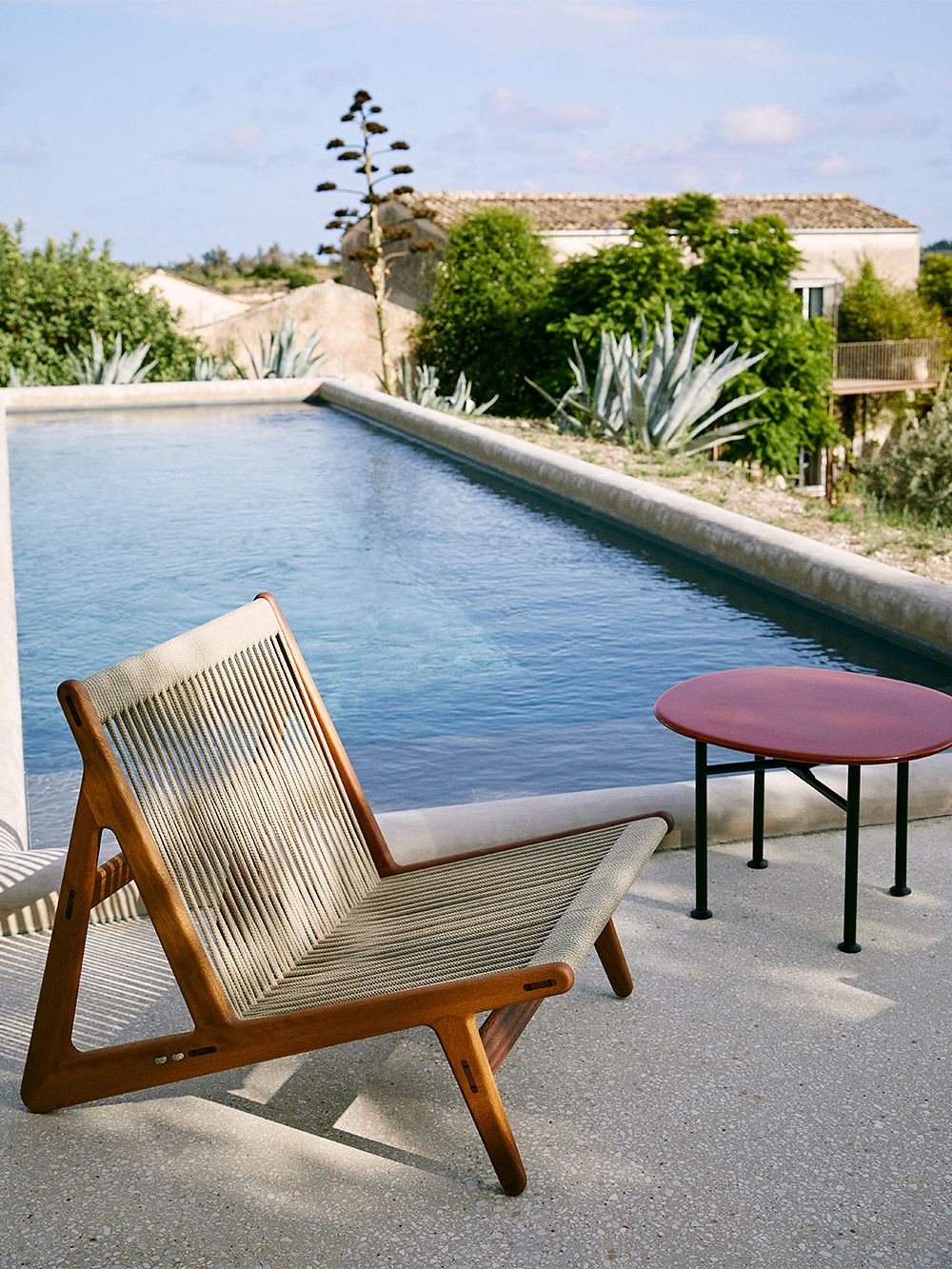 Take a moment
Introduced in 2021, the MR01 Initial lounge chair was designed for Mathias Steen Rasmussen's own home as a seat fit for meditating: the low dimensions allow both feet to stay firm on the ground during the exercise. Now GUBI has launched an outdoor version of the chair.
"I always saw the MR01 Initial Chair working as a hybrid between in- and outdoors, so I'm very happy to launch the outdoor edition with GUBI," says Rasmussen. He sees the chair as 'nomadic', intended to be moved around as needed – the lightweight chair can easily be placed in a sunny spot or moved to shade if the meditative moment gets too warm.
• Lounge chairs for patios and balconies >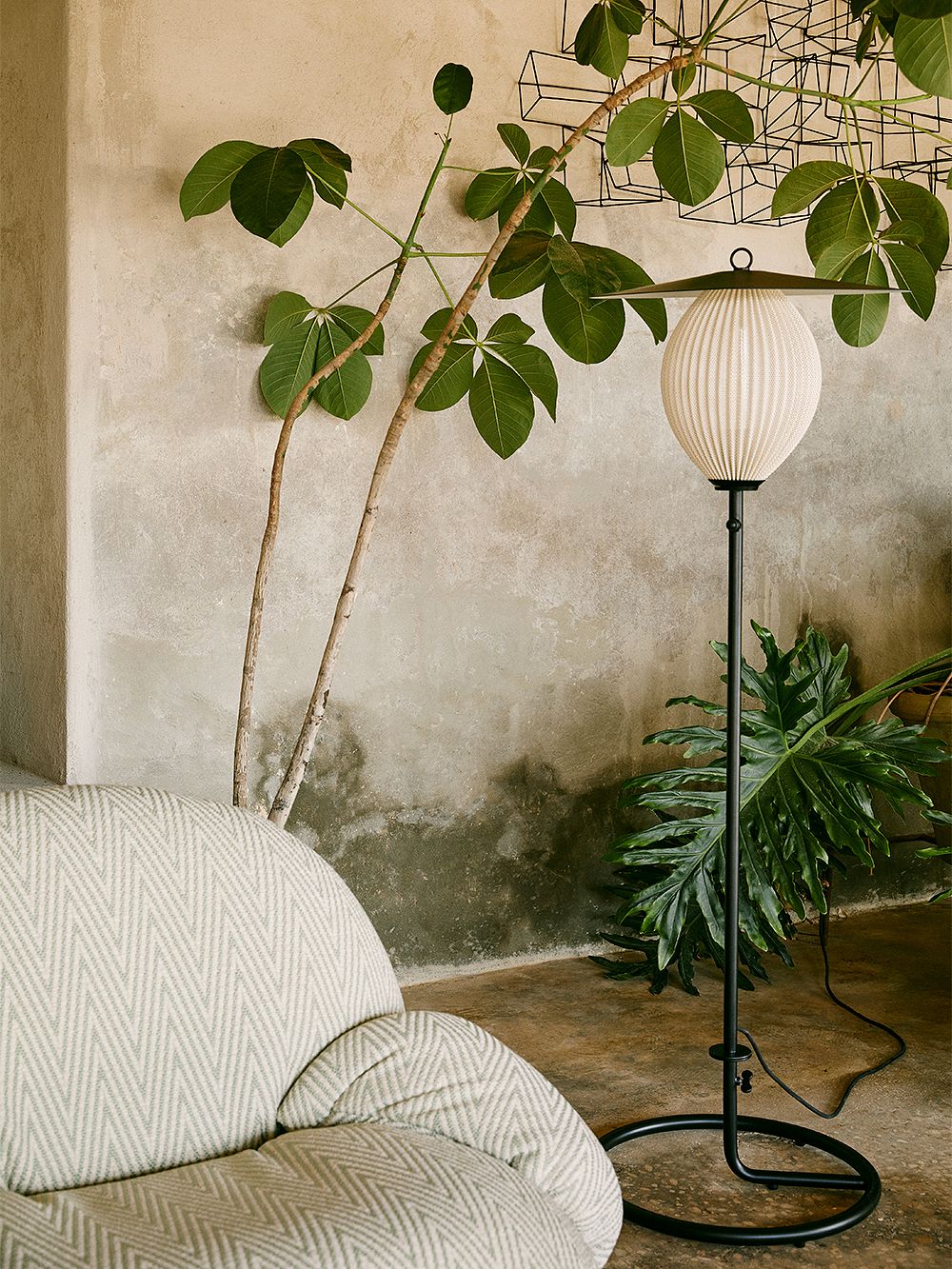 As the sun goes down
For many, the outdoor season begins already in spring, when the evenings might be quite dark as the sun sets. To ensure that your evenings won't be cut short, equip your balcony or patio with a lamp that not only provides light but helps to set the mood for any occasion.
Mathieu Matégot's Satellite Outdoor floor lamp is perfect for just this purpose: its pleated metal shade filters the light softly and pleasantly much like a classic fabric shade would. Satellite Outdoor is designed for covered outdoor spaces and comes also as a pendant light.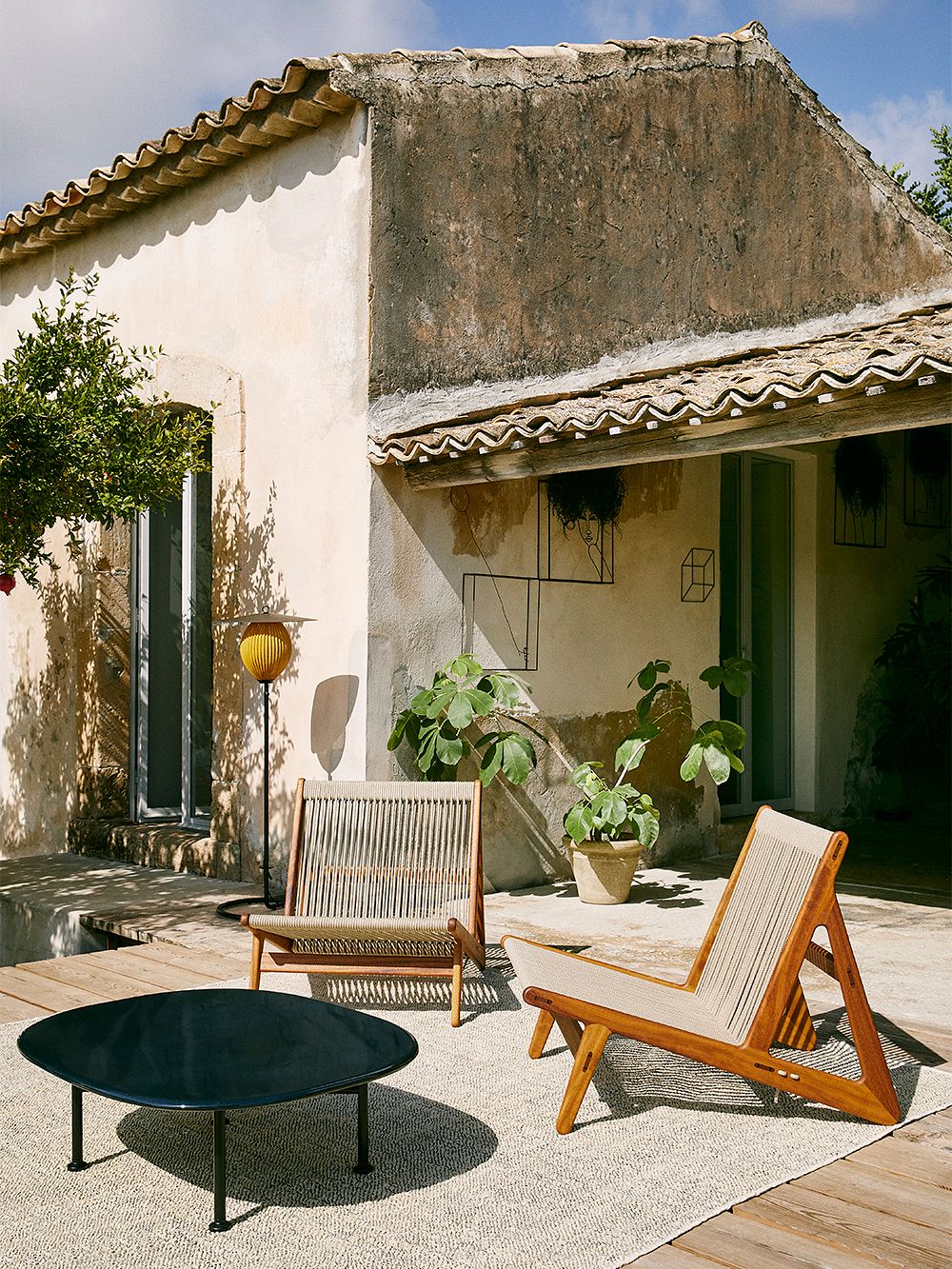 Laid-back California living
OEO Studio's Carmel coffee table is one of those pieces whose beauty is hard to capture in photos. The playfully rounded table top is made of ceramics with a hand-glazed, high-shine surface that reflects light, infinitely changing the table's appearance.
"Much of the inspiration for Carmel comes from living in California, spending weekends driving down the coastline, all the way from San Francisco down to Baja California," says Thomas Lykke of OEO Studio. The table's design is particularly inspired by the resort town of Carmel-by-the-Sea, and the easygoing lifestyle of the bohemian and artistic locale. The table comes in three sizes and four colorways.
Riviera flair
Designed originally in the 1950s, Mathieu Matégot's Tropique collection has a fascinatingly bohemian, even decadent vibe. It transports you to the French Riviera and evokes images of luxury hotels, endless glasses of champagne, and breathtaking Côte d'Azur scenery.
This summer, the collection is clad in new striped upholstery options inspired by Mediterranean beach life. The striped fabrics only add to the pieces' bohemian flair and instantly make your balcony or backyard feel like a beachside café in Nice, Cannes, or Saint-Tropez.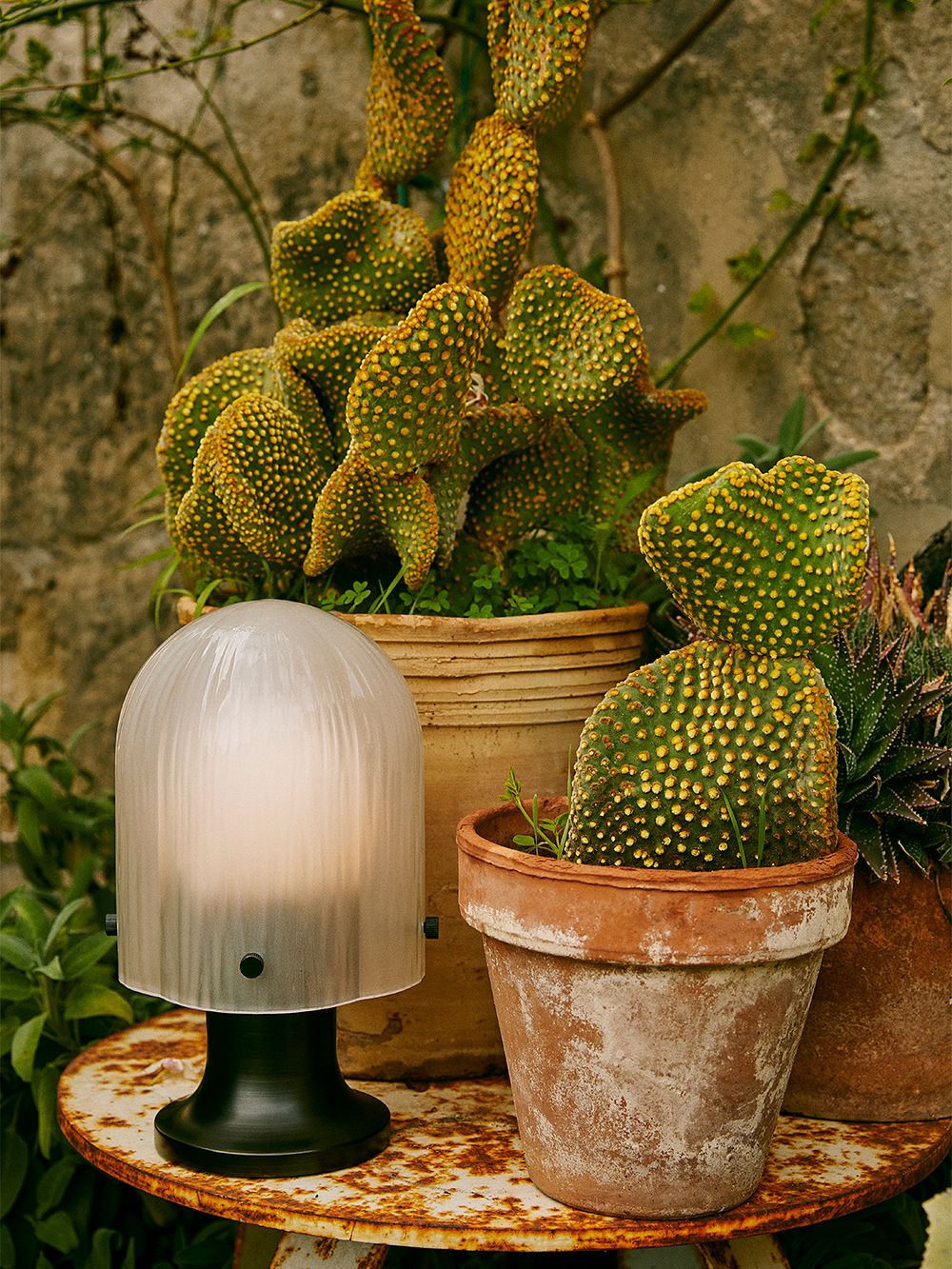 In and out
The Seine lighting collection, launched earlier this year, is due to expand soon with a rechargeable table lamp. What's more, the portable lamp is suitable for both indoor and outdoor use: during the colder months, it provides atmospheric lighting indoors and during the summer, it can be moved to the garden or balcony. Designed by Space Copenhagen, the luminaire is inspired by the movements and reflections of flowing water, and its sand-blown surface gives the light a dreamy, poetic feel. The portable Seine table lamp will arrive at Finnish Design Shop a bit later in the spring.
See also:
• The GUBI outdoor collection >
• All products from GUBI >
Edit: Emmi Ratilainen Images: GUBI