Even though it's the height of the winter season, we already dream of the coming summer by the Baltic Sea. For you, we caught a whole shoal of marine-themed design products from Finnish Design Shop that bring greetings to your home or holiday residence from open waters, sun-kissed rocks, and shaded spots by boathouses.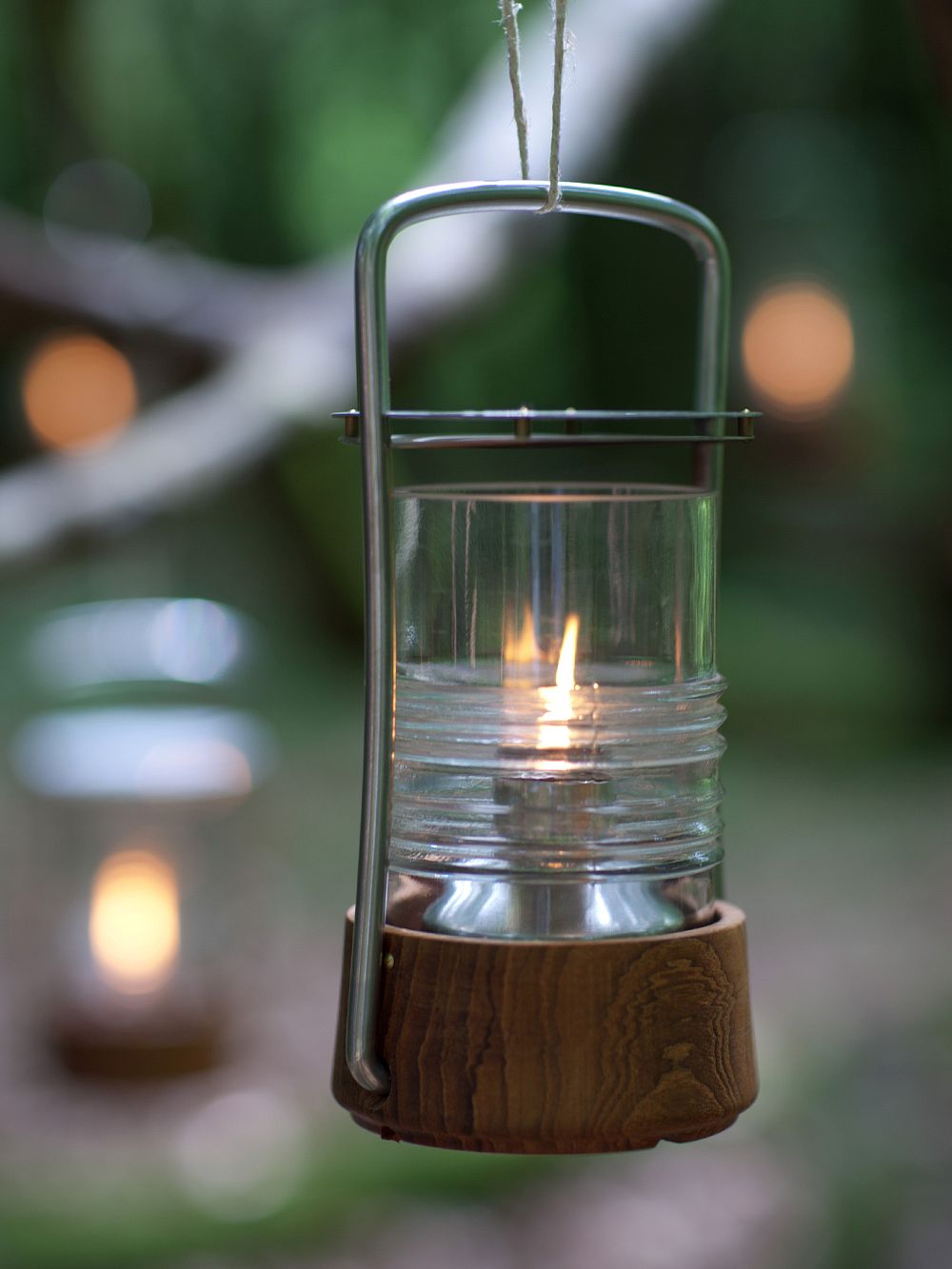 Storm lantern atmosphere
When you hang a Bollard oil lamp made by Danish Skagerak on your porch or in a tree in your yard, its cozy light will also delight passers-by. The marine-themed teak base hides a disposable oil capsule, and the steel lid protects the flame from wind and rain. The wavy design of the glass section is inspired by the Fresnel lenses used in lighthouses.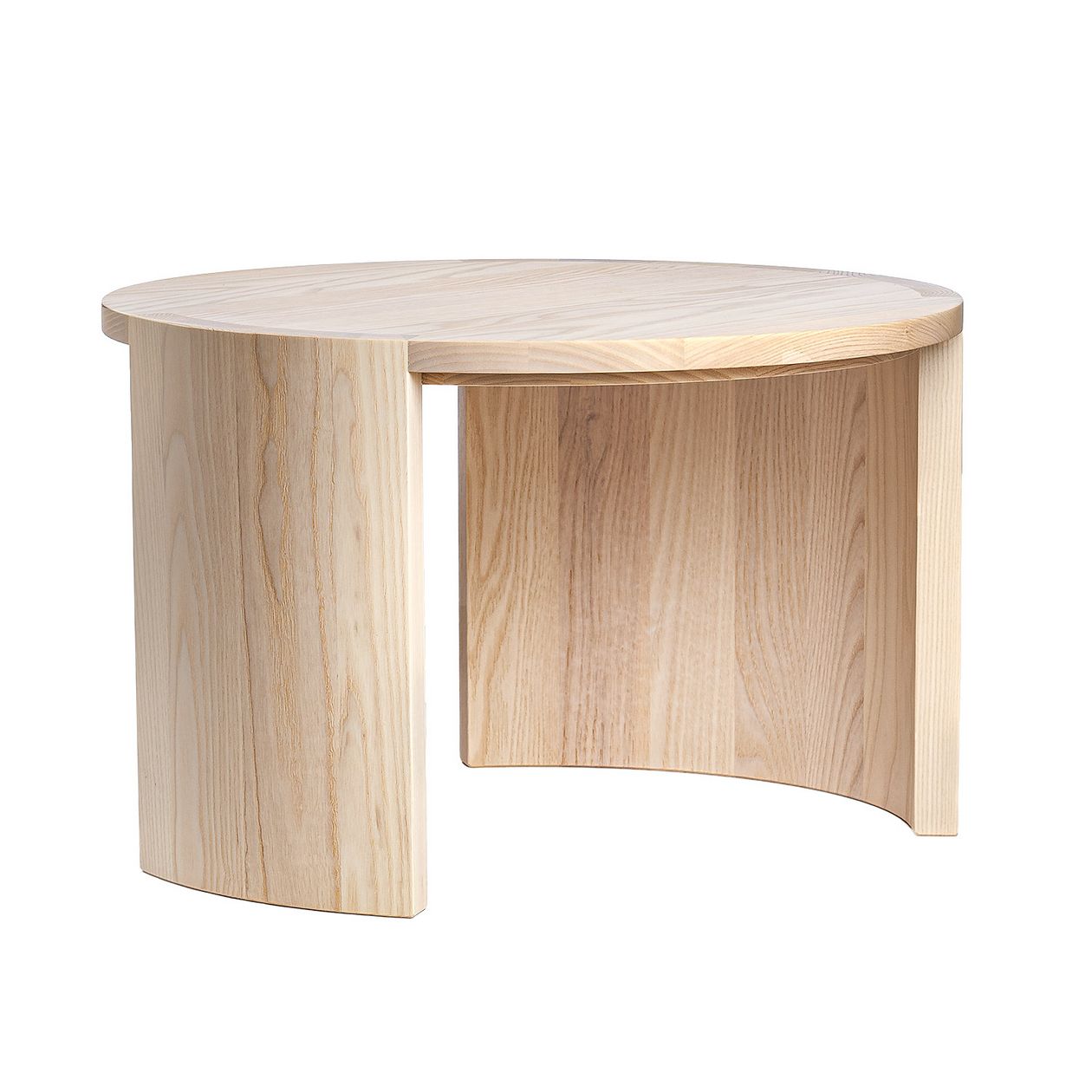 A multifunctional piece of furniture
Made by Choice's Airisto coffee table, designed by Joanna Laajisto, is a piece of furniture that features round and curved shapes. Thanks to its sturdy foot structure, this ash-wood coffee table can also be used as a seat.
The Airisto collection was originally designed for the interior of the Villa Airisto guesthouse located at the Southwestern archipelago of Finland, and the look of the collection reflects the carefree atmosphere of the Nordic villa culture. This simple piece of furniture fits nicely with the interiors of both urban and holiday homes. Made by Choice's furniture is manufactured at the company's own factory in Halikko, Salo, Finland.
• Made by Choice Airisto coffee table >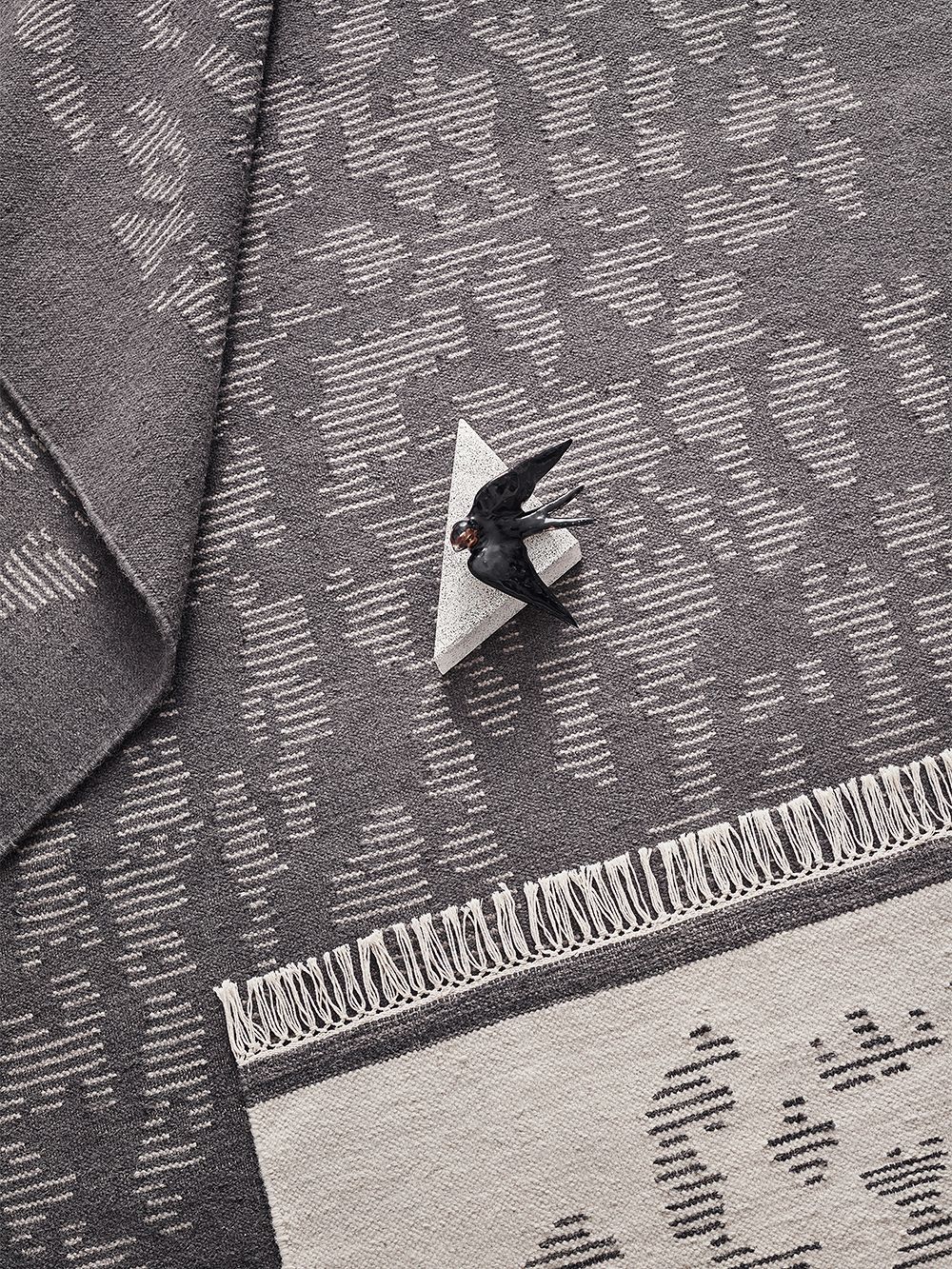 Finarte's Saaristo rug is a wool-soft interpretation of the numerous coastal islets patterning Finland's coast and lakes.
Island hopping in your own living room
Finarte's Saaristo rug is a wool-soft interpretation of the numerous coastal islets patterning Finland's coast and lakes. Designed by Marianne Huotari and hand-woven in India, these marine-themed rugs are suitable for living rooms as well as bedrooms. There are several sizes and colors to choose from: is your favorite, perhaps, the cliff gray?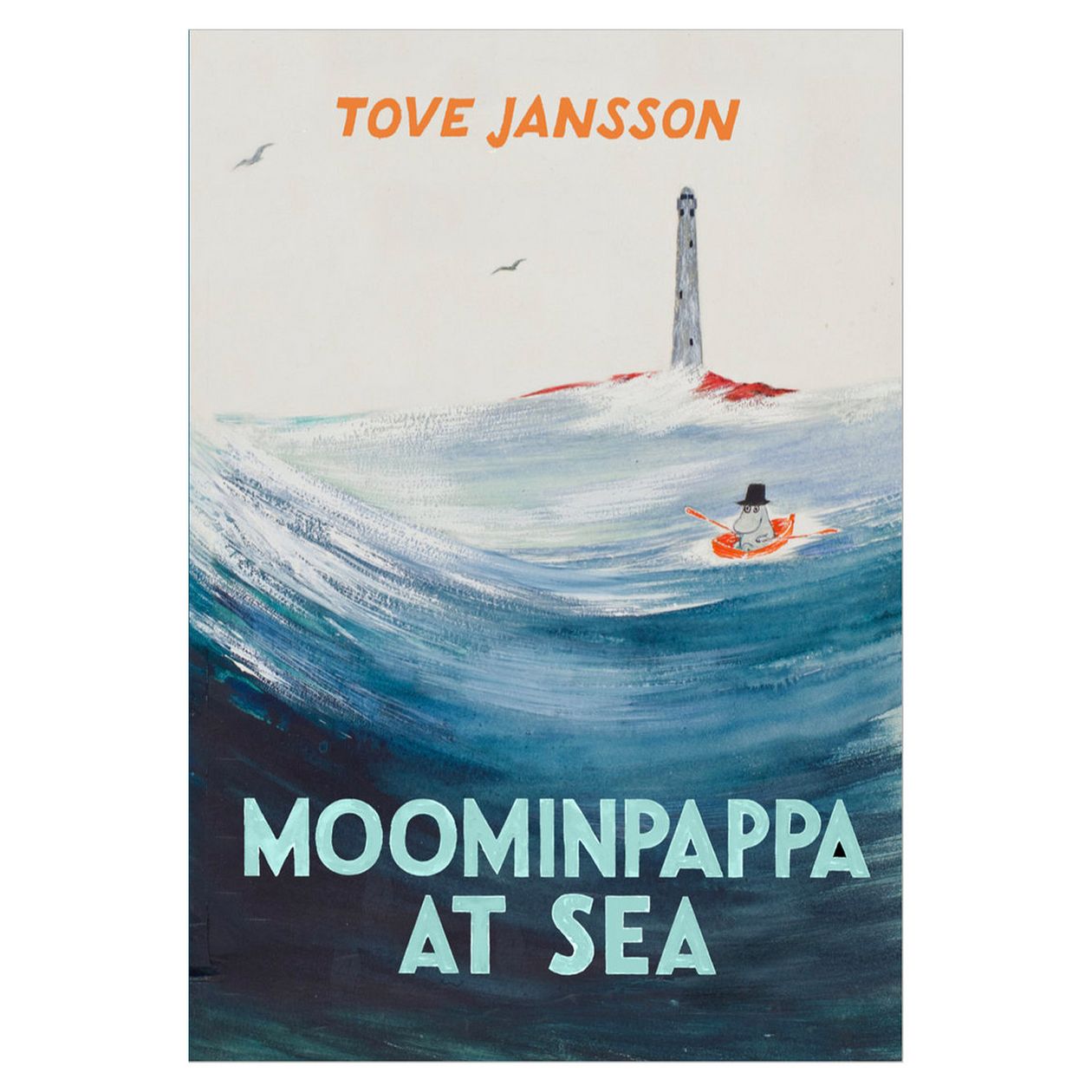 An armchair trip to a lighthouse island
What happens when Moominpappa no longer wants to be a harmless, good-natured head of the family but a great adventurer? The beloved book Moominpappa at Sea, published in 1965, takes its reader on a journey with the Moomin family, from the familiar Moomin Valley to a distant lighthouse island that proves to be a strange and unpredictable place. Tove Jansson's book is a long-time favorite with the whole family, as it offers exciting moments for children and philosophical reflections for older readers.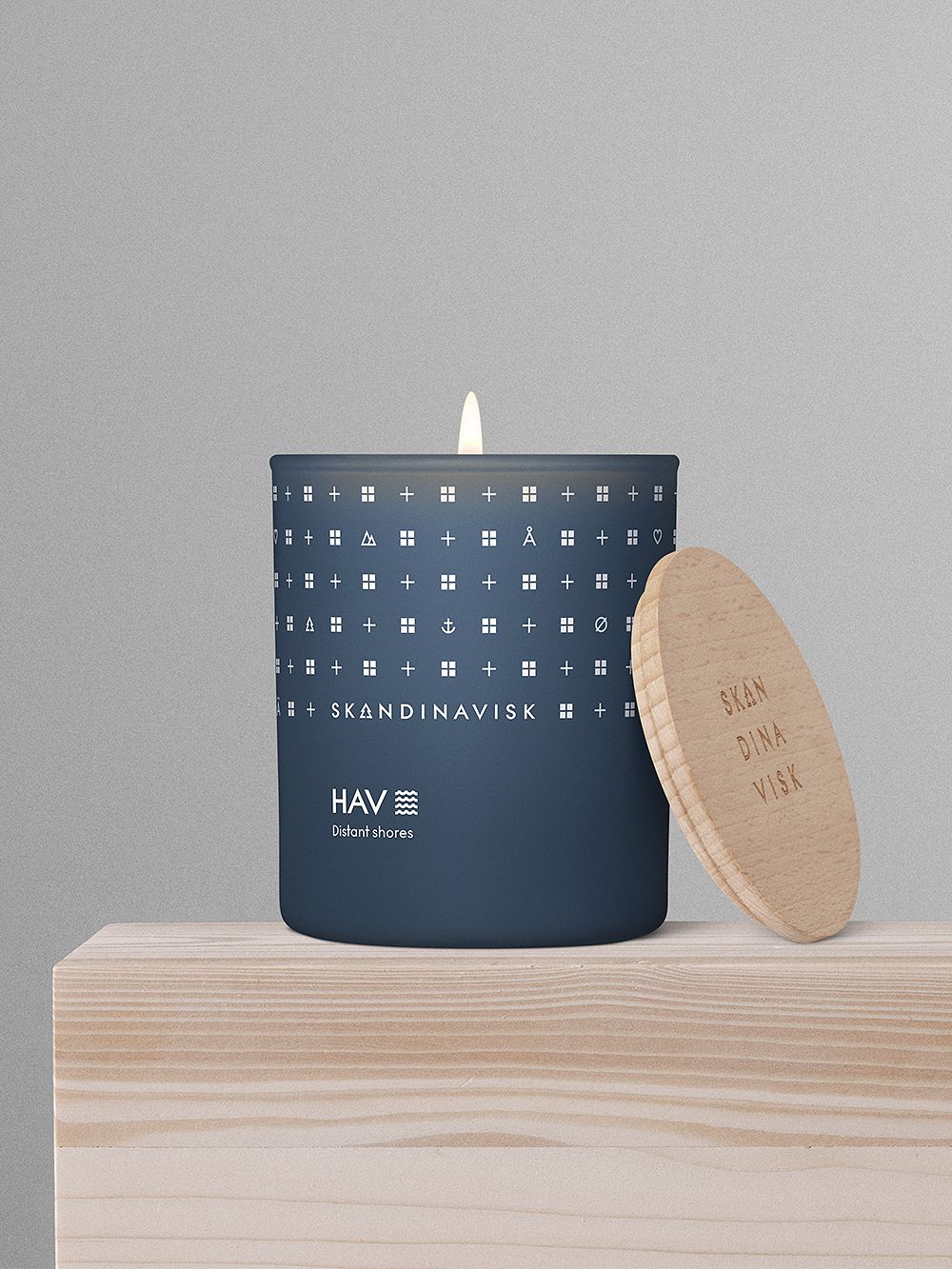 A breeze from the shores of the Baltic Sea
A few more months, and we can let the summer breeze blowing from the sea caress our faces. Until then, we can alleviate our longing with Skandinavisk's Hav scented candle, which features notes of salty sea air and seaweed, as well as beach rose and hawthorn growing on the shores.
Hav candles are poured in beautiful dishwasher-proof glass votives that can be reused as tealight holders or glass jars. The candle wax is made from Swedish GMO-free rapeseed oil that allows the candle to burn evenly without any harmful emissions.
• Skandinavisk Hav scented candle >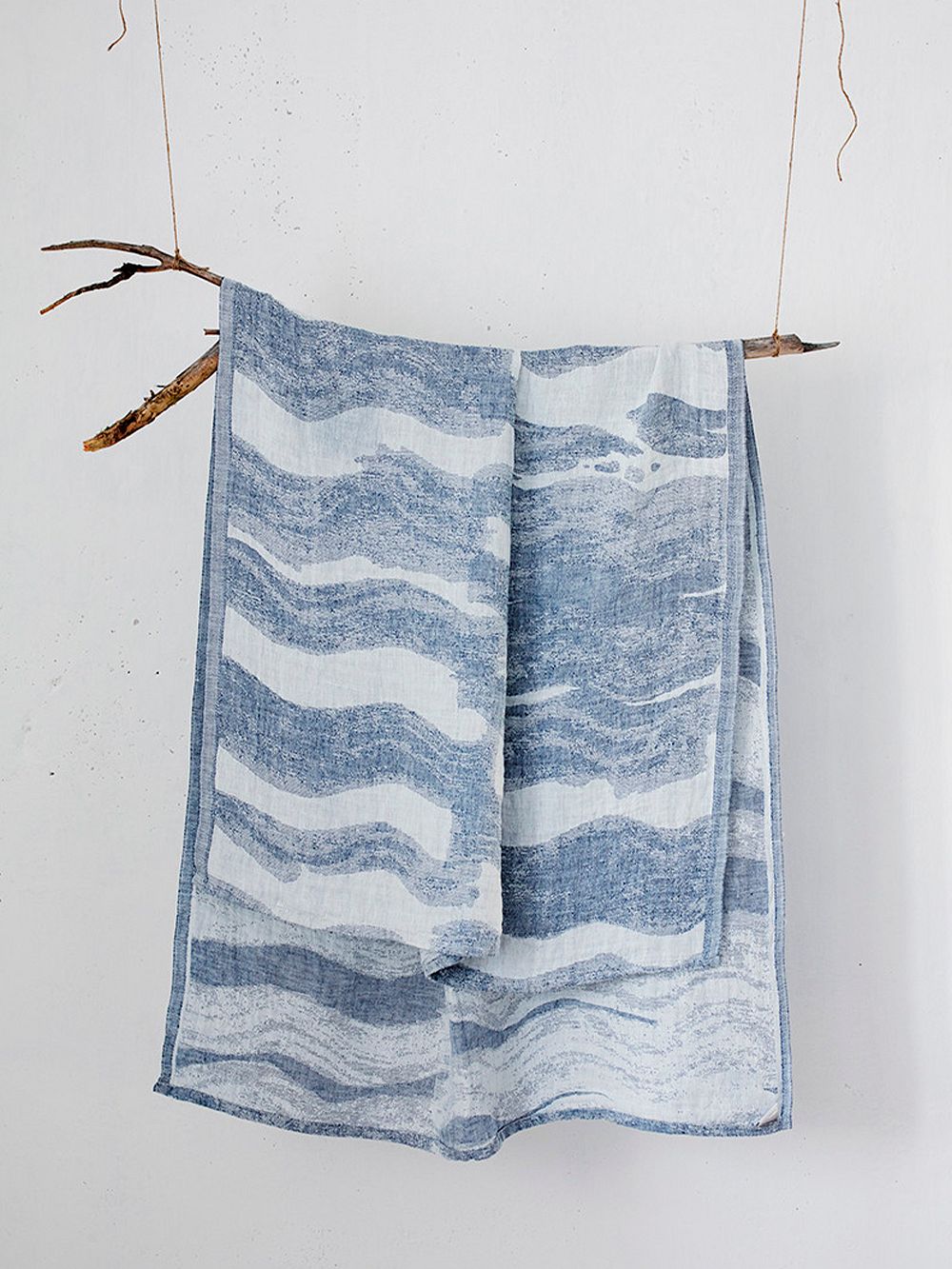 Rippling of waves in your bathroom
The Aallonmurtaja giant towel reminds its user every day of the importance of clean natural waters. The towel is made of European environmentally friendly linen, that is only improved by use and washing. With its Aallonmurtaja collection, Lapuan Kankurit participates in protecting the Baltic Sea: for every sold giant towel, 12 euros is donated for the Clean Baltic Sea projects by the John Nurminen Foundation.
• Lapuan Kankurit Aallonmurtaja giant towel >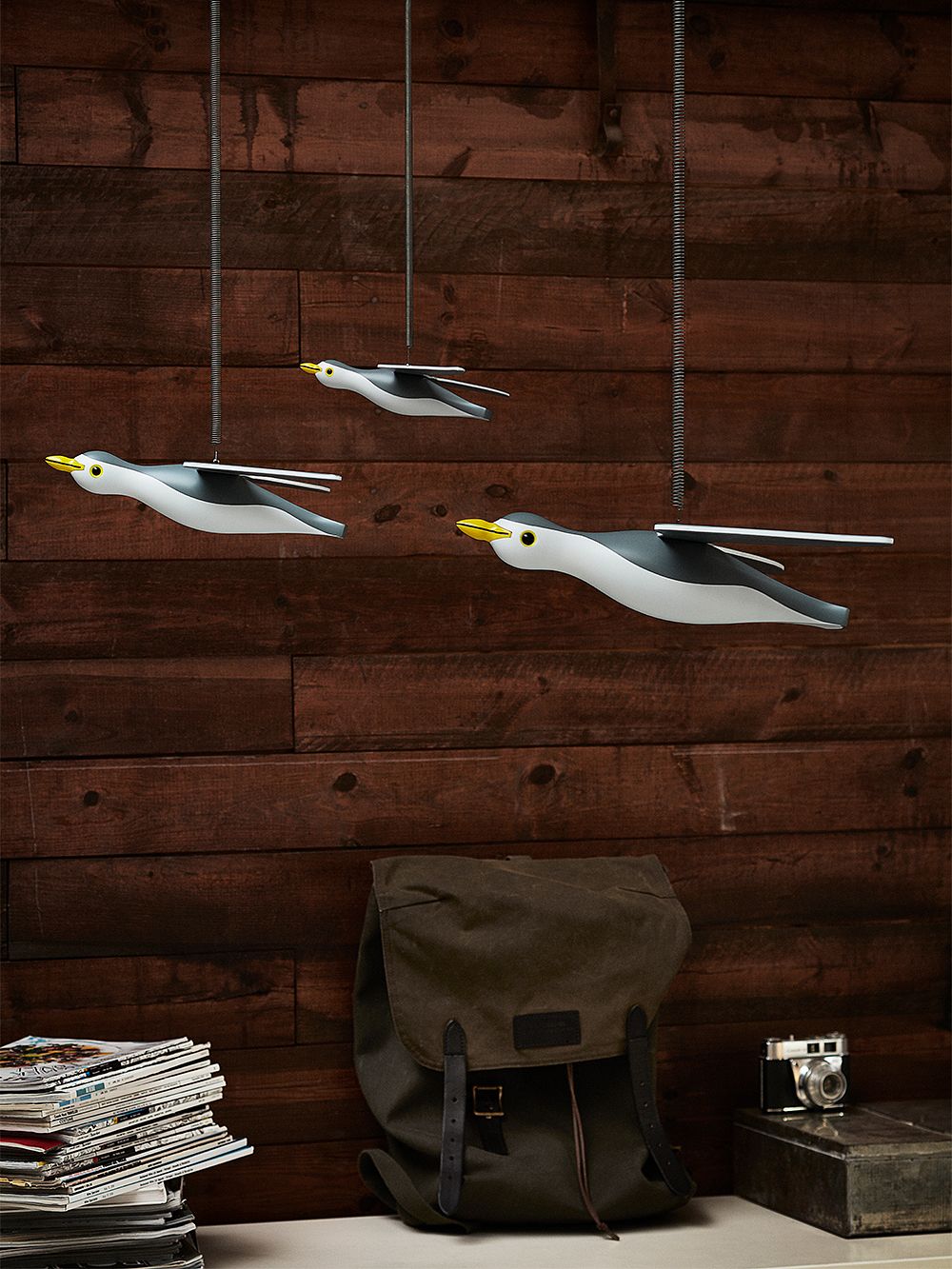 The cute Seagull mobile by Kay Bojesen adds a touch of playfulness to a marine-themed interior – and leaves your ice cream alone.
A winged interior design element
The screeches of seagulls are a sure sign of summer and an integral part of the archipelago's soundscape. The cute Seagull mobile by Kay Bojesen adds a touch of playfulness to a marine-themed interior – and leaves your ice cream alone. Danish Bojesen originally designed the mobile in 1954 for an exhibition, for which only 23 pieces were made. This beech bird is now back in production and available in three sizes. Hang alone as an eye-catcher or form an entire flock.
• Kay Bojesen Seagull mobile >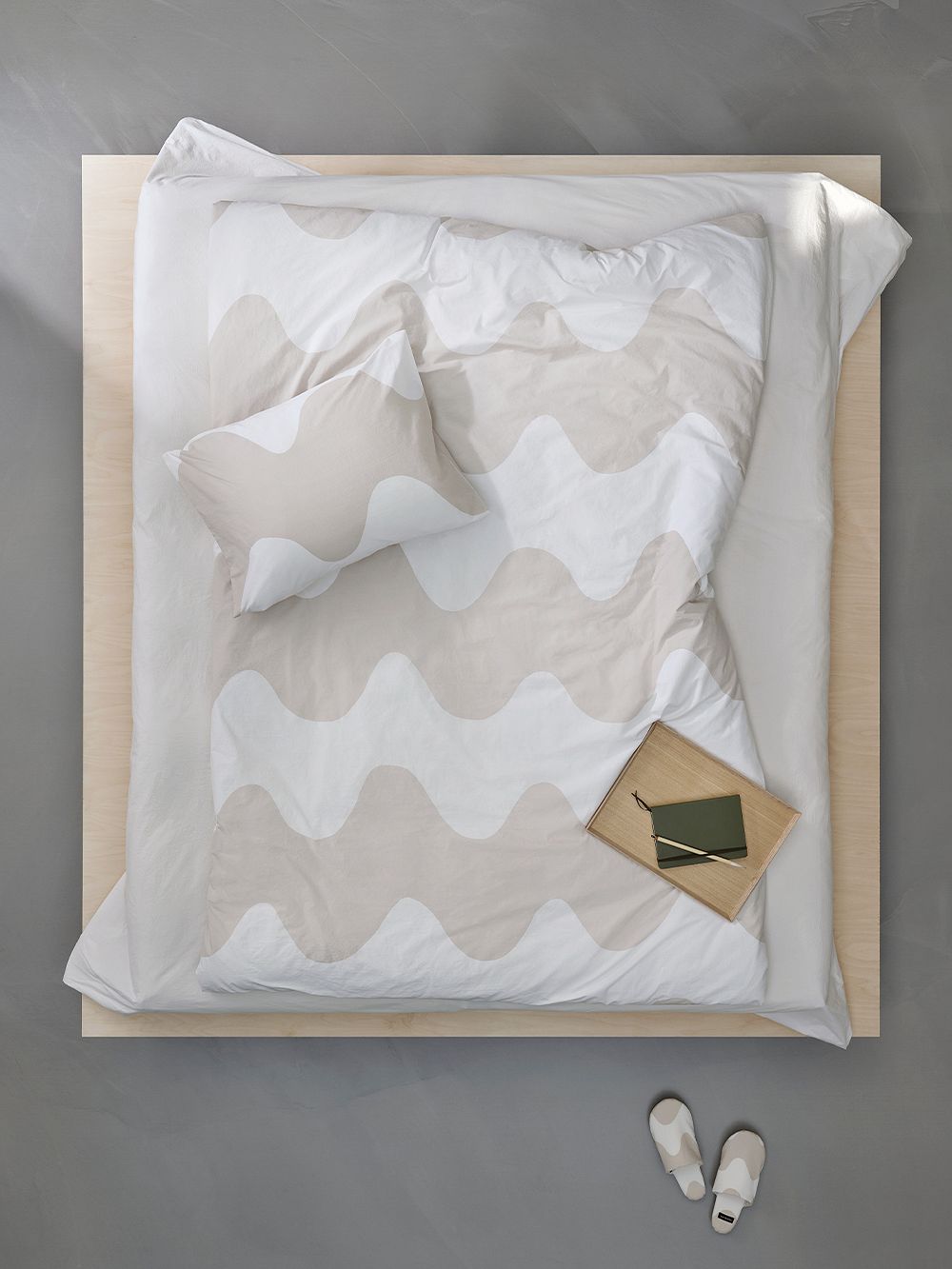 Wave patterns to lull you to sleep
Would you believe that Marimekko's beloved Lokki pattern was designed 60 years ago? The story goes that Maija Isola got the idea for the design by examining the wave-like patterns that light and shadow created on a curtain in front of a window.
The Lokki double duvet cover is available in size 220 x 240 cm and has openings in the upper corners to make changing the sheets easier. The beige-white palette creates a calm atmosphere in the bedroom, and you can dream wonderful dreams of summer snuggled in the smooth 100% cotton.
• Marimekko Lokki double duvet cover >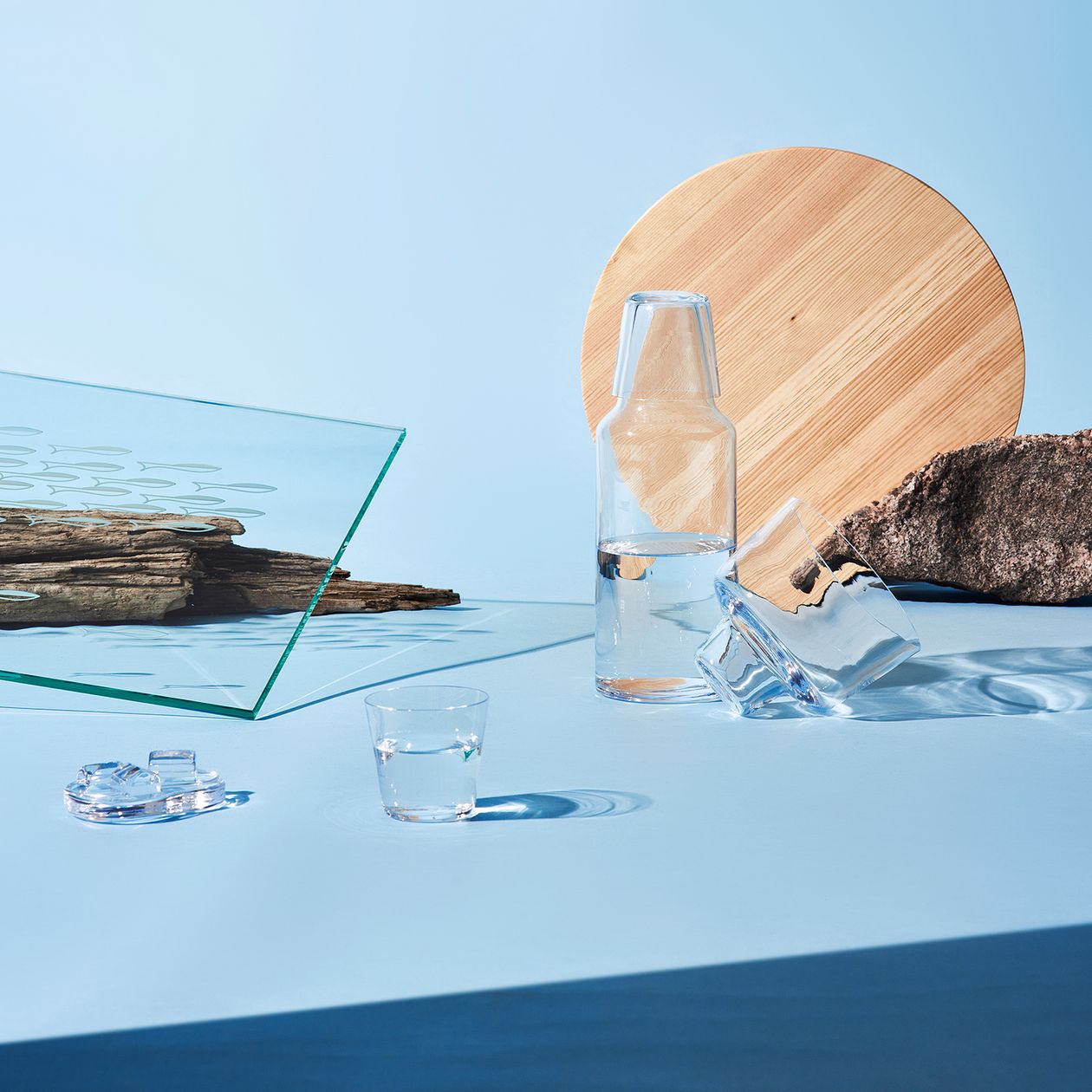 Set the table for the Archipelago Sea
Simple summer food with new potatoes and smoked fish does not require a fancy setting. The Lighthouse Island carafe set designed by Harri Koskinen makes a perfect addition to any maritime-themed table setting with its minimalist design. The set includes a glass carafe, two tumblers, a glass dome, and a round pinewood tray.
All glass parts have been mouth-blown in a wooden mold, giving them a beautiful vivid surface. The glass items in the carafe set have been manufactured by the Finnish glass studio Mafka & Alakoski, and the wooden tray is made by Helsinki-based carpenter Arto Sillanpää. 40 euros of the proceeds from the product will be donated to the Saaristomeri Unique Archipelago Sea operation.
• Lighthouse Island carafe set >
See also:
• On Klovharu Island, Tove Jansson's spirit and handprint live on >
• Project Ö – self-sufficient living on a remote Finnish island >
• Villa Vassdal is a summer dream isnpired by traditional boathouses >
Text: Kaisa Mikkola Photos: Manufacturers