The festive spirit arises from the warm ambiance, relaxed gatherings, and seasonal decorations. Prefer decorations that will delight even after the holidays and last for many years to come. Get into the mood with these 8 product picks!
A magical scent
Nothing evokes the holiday spirit like the scents of the season: baked gingerbread, winter cloves, spiced oranges, and hot mulled wine. These fragrances are served by Scandinavisk's Jul scented candle, which is delivered in a beautiful gift box. The 2-wick candle comes in a patterned dishwasher-proof glass container that can be conveniently re-used as a tealight holder or glass jar.
• Skandinavisk's Jul scented candle >
• All candles >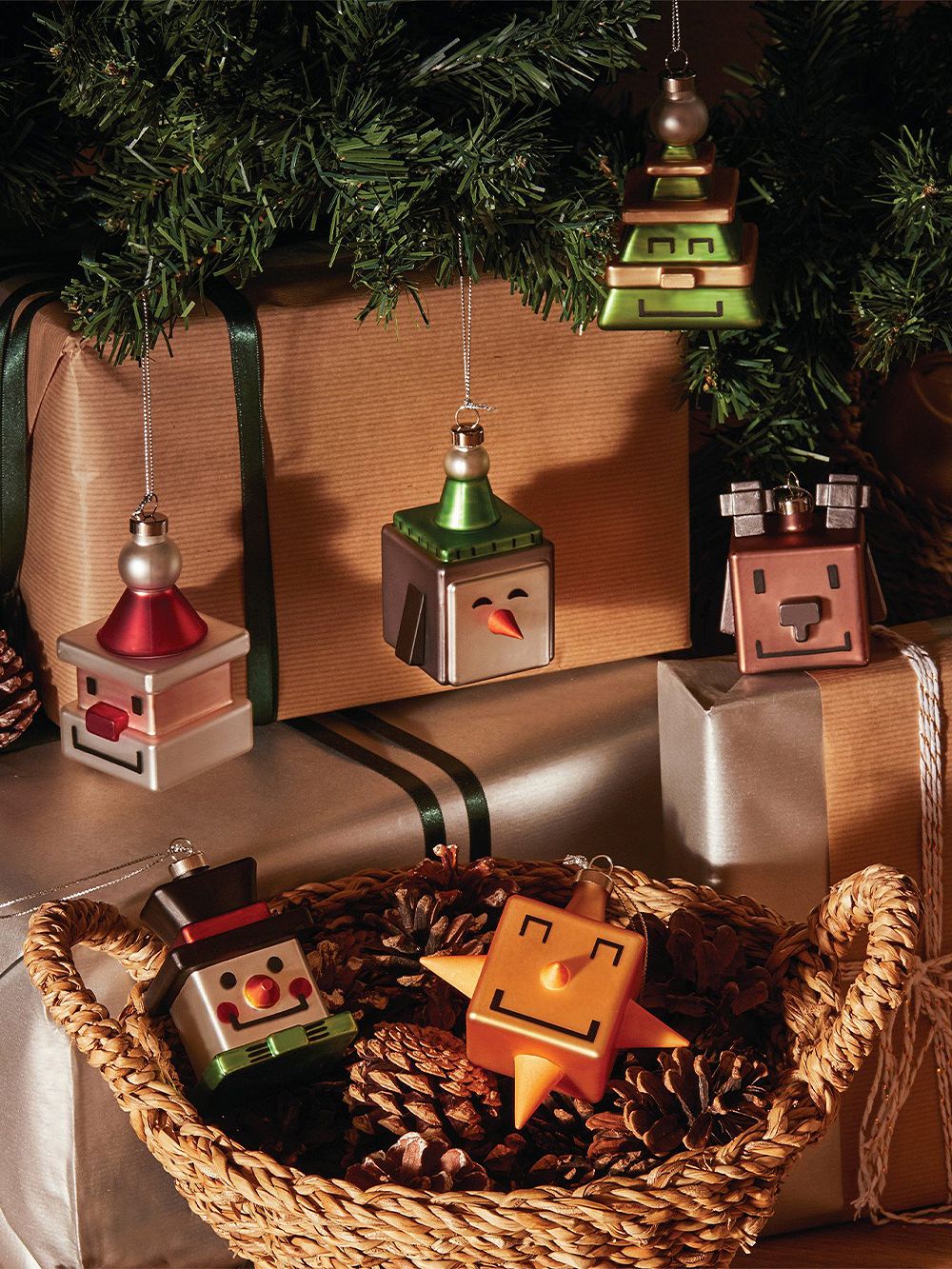 For hanging on the tree
Le Palle Quadrate Christmas decorations by Alessi delight with a mix of vintage look, video game-inspired style, and modern design. The distinctive, cube-shaped baubles are made of glass and brighten up not only the tree but also other festive settings. Which of the cheerful characters is your favorite?
• Alessi's Dear Deer Cube bauble >
• All holiday decorations >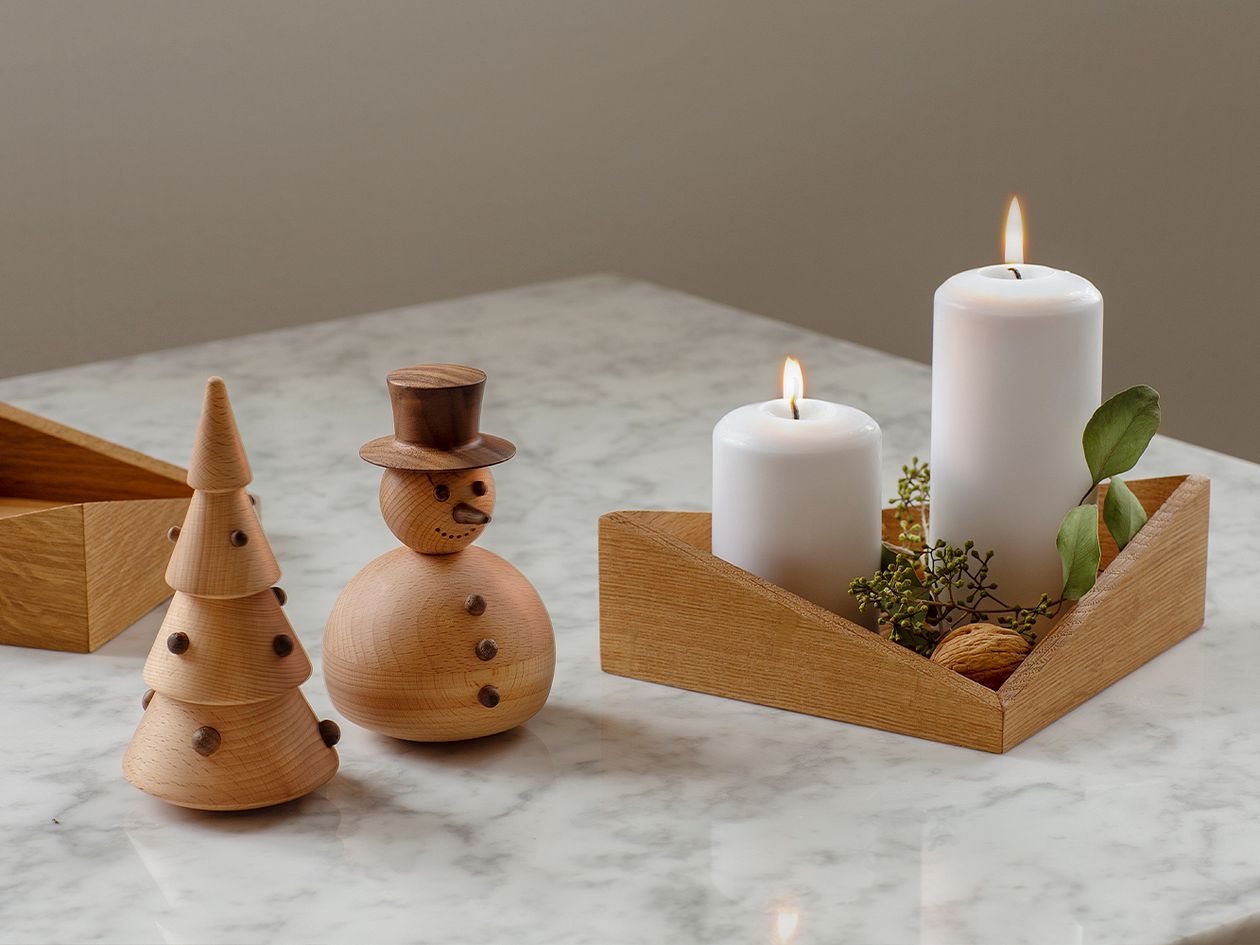 Rocking figures
The charming figurines by Spring Copenhagen add a touch of joy and warmth to the Scandinavian Christmas decor both in the children's room as well as in the rest of the home. Designed by Thor Høy, the wooden dolls are handcrafted from beech and walnut, and due to their rounded base, they swing playfully. The Snowman and The Christmas Tree figurines look perfect side by side.
• Spring Copenhagen's The Snowman figurine >
• Spring Copenhagen's The Christmas Tree figurine >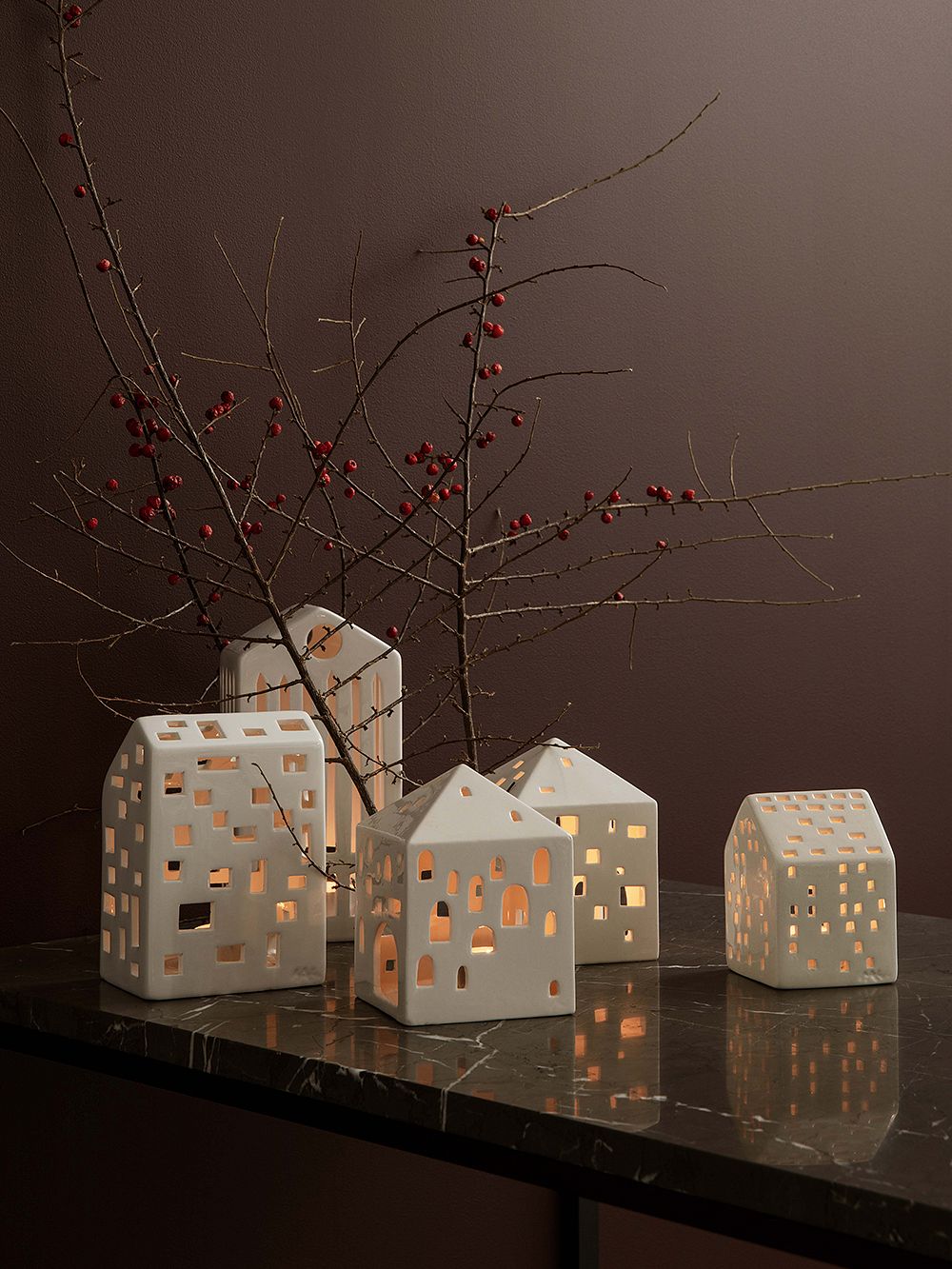 City of lights
At their best, beautiful lanterns adorn the room both with a twinkle and as such. Made of ceramics, Kähler's Urbania lanterns resemble a variety of buildings with fun asymmetrical windows that create fascinating light patterns. Pick up your favorite lantern or build a glowing town with houses of different sizes!
• Kähler's Urbania lighthouse >
• All tealight holders >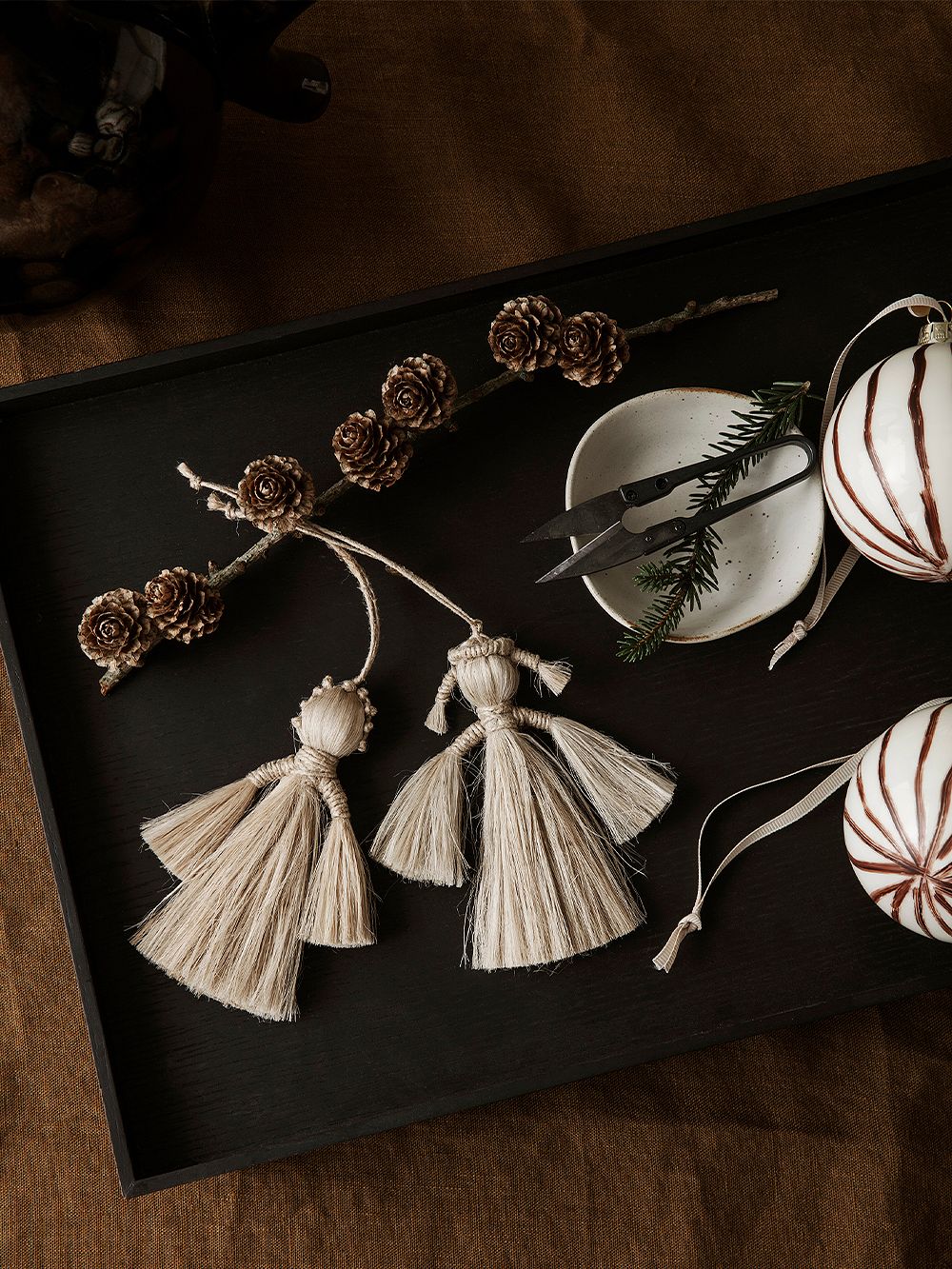 Natural materials and colors
Delicate angel ornaments bring an authentic atmosphere to the space and can be displayed even after the Christmas holidays. Made of jute, Ferm Living's Wing angels are a modern interpretation of traditional Nordic straw decorations and charm on a tree branch or as window decorations.
• Ferm Living's Wing angels >
• All holiday decorations >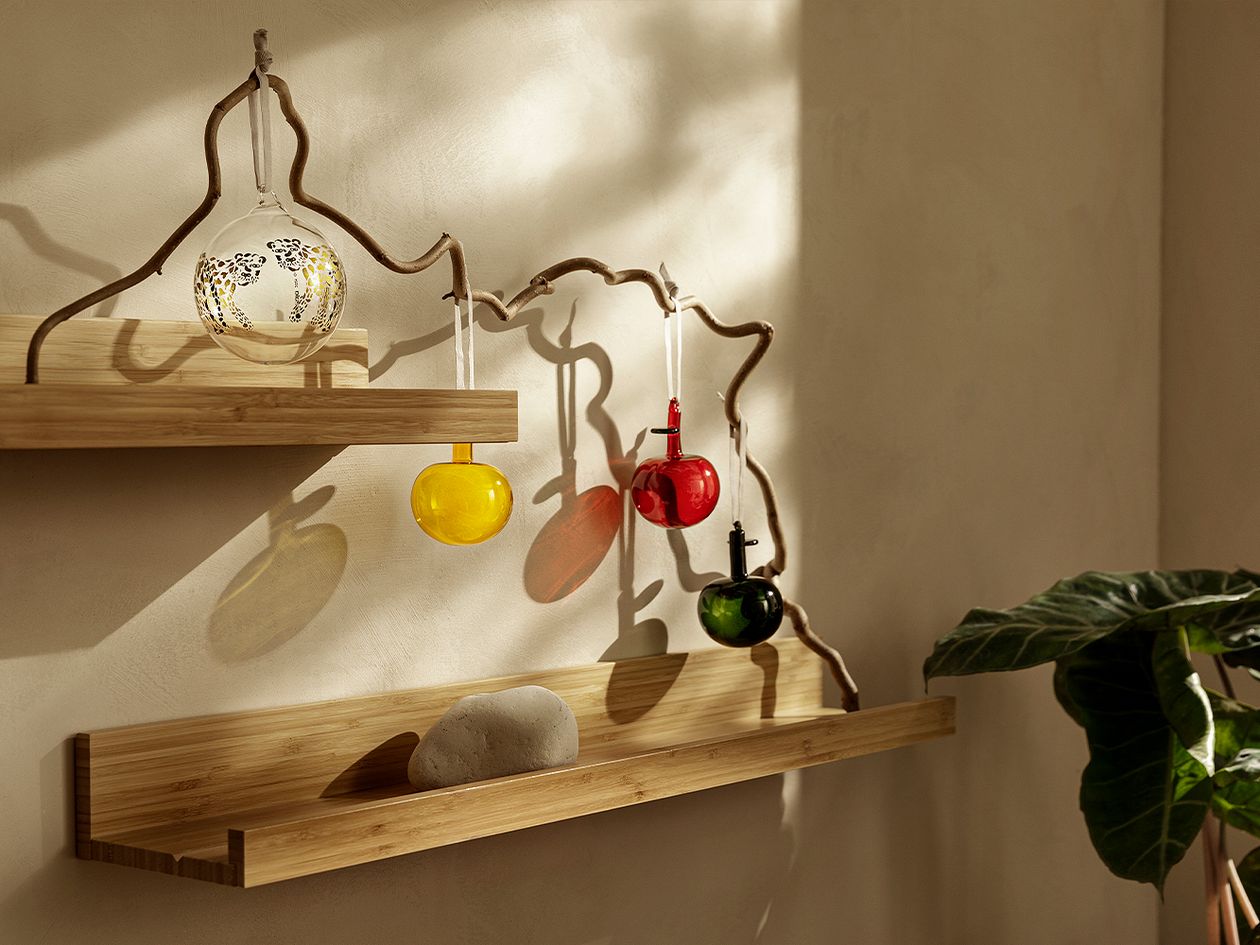 Delicious glass art
Did you know that before modern baubles and decorations, the Christmas tree was decorated with real apples? Iittala's bright colored glass apples are an attractive combination of modern glass art and old traditions. Designed by glass artist Oiva Toikka, the decorative apples are sold in a set of three.
• Iittala's glass apples >
• All glass objects >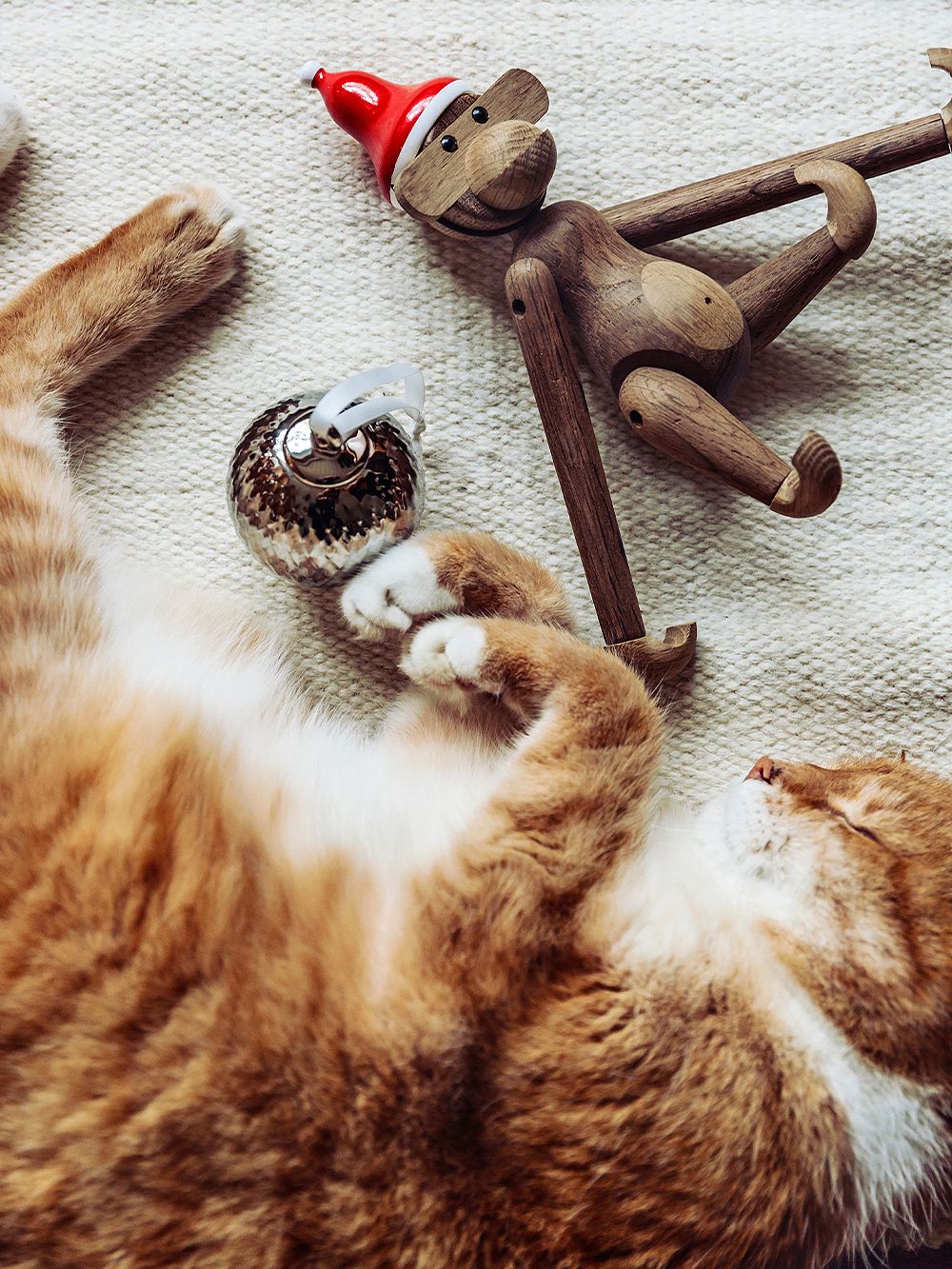 The classic wears red
Designed by Kay Bojesen, the Wooden Monkey is a beloved design favorite that decorates many homes with its playful appearance. In honor of Christmas, the Monkey dresses up in a party outfit – his own little Santa's cap. The wooden Santa's cap stays in place due to the flexible elastic band and is suitable not only for the Monkey but also for other members of the animal family.
• Kay Bojesen's Santa's cap >
• Kay Bojesen's Wooden Monkey >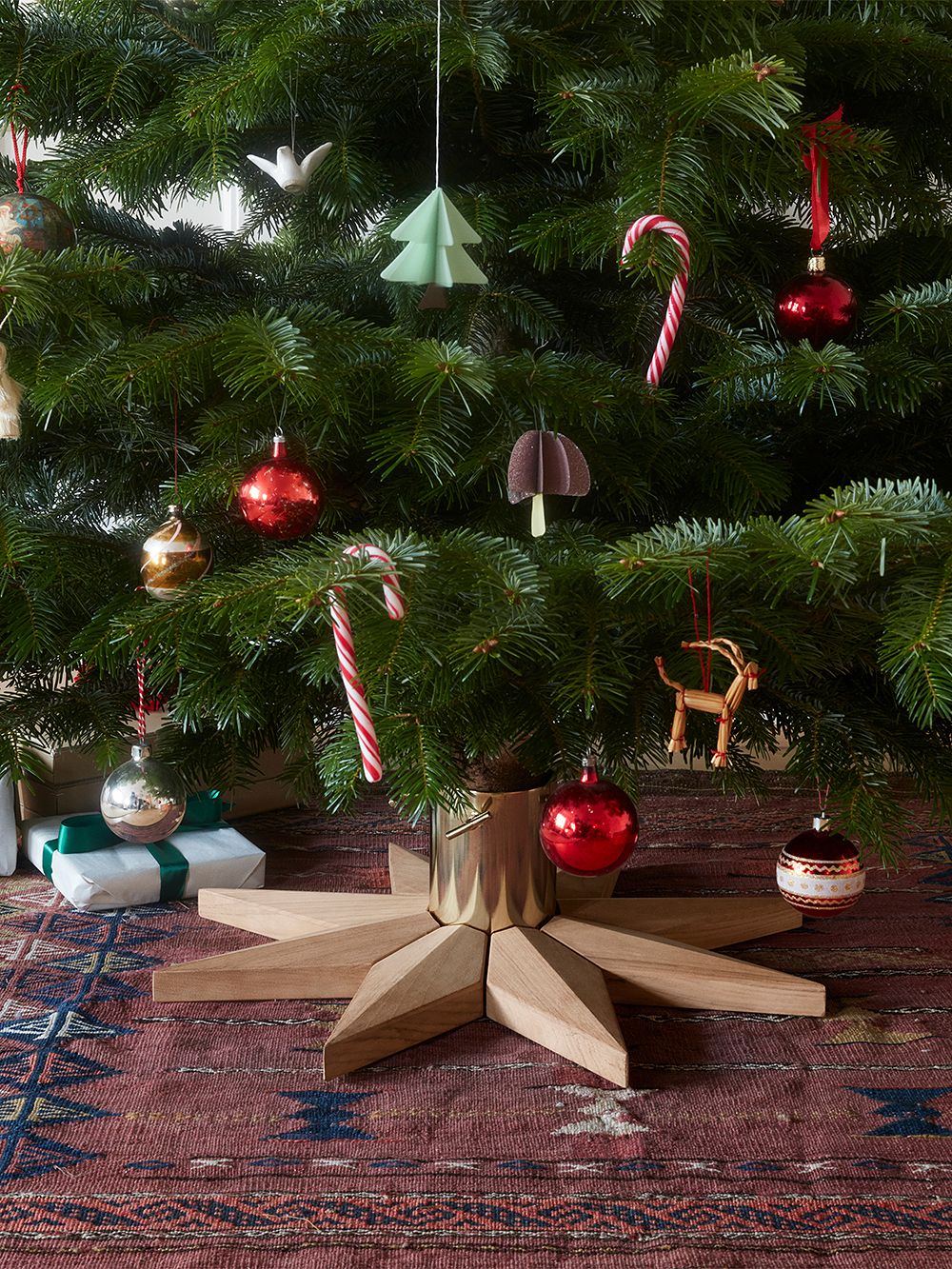 The new home for the tree
The stylish Christmas tree base finishes the look of the festive tree and holds it steady in place. Skagerak's Stella Christmas tree base is a real showstopper: it consists of a brass-plated cup and an eight-point star made of oak. The geometric design and warm wood give the stand a cozy yet interesting look.
• Skagerak's Stella Christmas tree base >
• All holiday decorations >
See also:
• Holiday Season Shop at Finnish Design Shop >
Text: Sarianna Määttänen Images: Suvi Kesäläinen, manufacturers